February 2022 Round-Up: The 9 Best Hip Hop Albums Of The Month: For this piece, we selected our 9 favorite Hip Hop albums released this February. Did we miss any albums you feel need to be mentioned? Let us know in the comments!
Also read: The Best Hip Hop Albums Of 2022
1. Nerves Baddington - Micro/Macro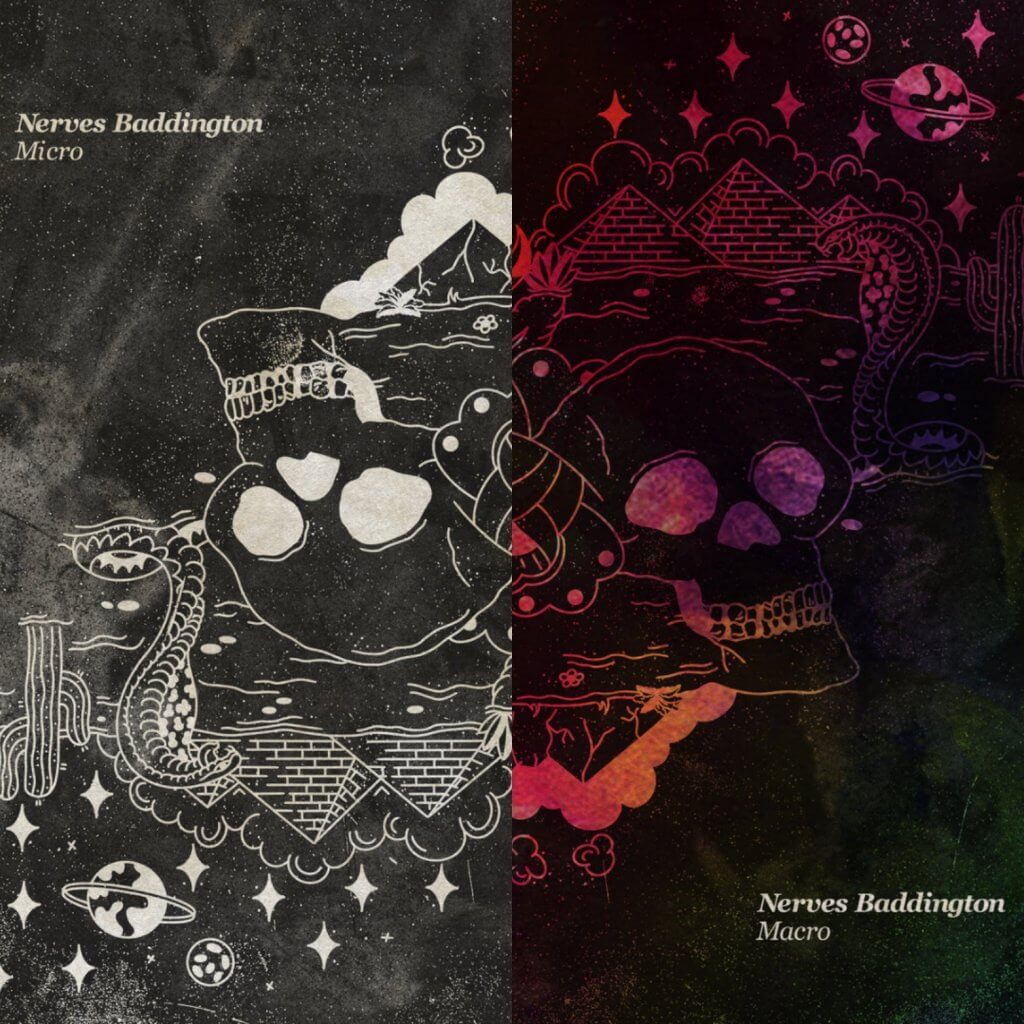 Nerves Baddington is a trio from Birmingham, Alabama, consisting of Kilgore Doubt, inkline, and Cam the Invisible Man. Their Micro and Macro albums are two fantastic projects we will consider a double-LP because the two are inextricably connected. In this era of music streaming, we see a lot of artists dropping short EP-length projects, presenting them as full-length albums. Nerves Baddington bucked this trend by dropping two ambitious 45-minute projects that combine into one near-flawless album that's not a second too long. Micro/Macro offers an hour and a half of top-tier experimental but accessible Hip Hop – this is one of those rare projects that might appeal to casual rap fans and to more discerning Hip Hop listeners alike. 
Micro/Macro features production by all three Nerves Baddington members (mostly from Kilgore Doubt), with some assistance from outside collaborator The Phasing Octopus. Nerves Baddington emcee inkline is joined on the microphone by a host of other Birmingham rappers, like MC Kano, Black Plastique, Shaun Judah, Nick Dire, Mane Rok, Fleetwood Deville, Akil Pratt, K1NG ELJAY, and others.
Micro/Macro is a project with power and purpose. The soundscapes are meticulously crafted, the rhymes offer a perfect blend of the thoughtful and the abstract, and the flows of inkline and guests are tight. Micro and Macro are excellent listening experiences separately – and because of subtle sonic and lyrical cross-reference points, they are even stronger combined. Micro/Macro is an ambitious and totally captivating piece of music, one of the best Hip Hop albums of the year so far.
Release date: February 22, 2022.
2. Conway The Machine - God Don't Make Mistakes
Conway The Machine's God Don't Make Mistakes is his best album yet. On his Shady Records debut and second solo studio LP – following From King to a God (2020) and a long string of collaborative projects, mixtapes, and EPs – the Buffalo-based Griselda rapper gets more introspective and personal than ever before, evidenced by standout tracks such as "Guilty", "Stress", "So Much More", and "God Don't Make Mistakes". Other strong songs include "Tear Gas" (with a surprisingly good guest verse from Lil Wayne), "Piano Love", "John Woo Flick", with Griselda family Westside Gunn and Benny The Butcher, and "Chanel Pearls", with a rapping Jill Scott. Production from Daringer and The Alchemist stands outs, of course, but all producers involved deliver – managing to keep the overall sound of the album reasonably cohesive, even if the differences in gritty vs polished production styles of the individual producers involved can easily be recognized.
A couple of small issues stand in the way from God Don't Make Mistakes being an AOTY contender – some of the hooks and features are kind of weak, and we could have done without "Wild Chapters" in its entirety, the only song on the album that should have been left on the cutting room floor. That said: God Don't Make Mistakes is a great album overall, another one in a long series of dope Griselda family projects that are instrumental in bridging the gap between the underground and the mainstream.
Release date: February 25, 2022.
3. KRS-One - I M A M C R U 1 2
"I am an MC, are you one too?" 35 years in the game, and KRS One is still ready to challenge and beat any rapper out there. KRS-One is a REAL emcee, you see?
After KRS-One dropped a couple of singles in 1986 with the late Scott La Rock, the duo debuted as Boogie Down Productions with the now-classic LP Criminal Minded in 1987. The rest is history. By All Means Necessary (1988), The Blueprint (1989), Edutainment (1990), Sex & Violence (1992) are all classic Hip Hop albums too. Sex & Violence was the last BDP album, the iconic Return Of The Boom Bap (1993) started KRS-One's solo career.
In 2022, KRS-One is still going strong. "The top 1 of the top 5, and that's the end of it." KRS tells us on the standout cut "Achieving The Levels". And: "I'm 50, and 20-year olds can't match the energy / on stage, I'm in a rage – yeah, it's like ten of me / disrespect the Teacha, you know the penalty / KRS-One: I'm from a whole different century / I'm Paid In Full, so you can ch-check out My Melody…"
Unlike most of his post-Millenium efforts, I M A M C R U 1 2 is totally solid and consistent: it's one of KRS-One's best albums in over 20 years. As always, KRS comes with socio-conscious rhymes mixed with braggadocio bars, delivering his bars with a hardcore, powerful, and energetic attitude. His flow and his articulation are as immaculate as ever – KRS-One might be 56 years old by now, but his vocal power and the strength of his pen game are undiminished. Production is simple but fresh and functional, and a KRS-One album is all about his BARS anyway. "The Beginning", "Raw Hip Hop", "Achieving The Levels",  "I M A M C R U 1 2", "Drop Another Break", "Have To Wait", and the Slick Rick inspired "Knock Em Out" – lots of timeless KRS bangers on this LP.
Like his last album Between Da Protests (2020), which was quite good too, I M A M C R U 1 2 will suffer from underpromotion and disinterest (read disrespect) from mainstream Hip Hop outlets and uninformed younger Hip Hop listeners – but here at HHGA, we know what's up and who is the GOAT. KRS-One is the top 1 of the top 5, and that's the end of it. Fresh for '22, you suckers…
Release date: February 22, 2022.
4. Curren$y & The Alchemist - Continuance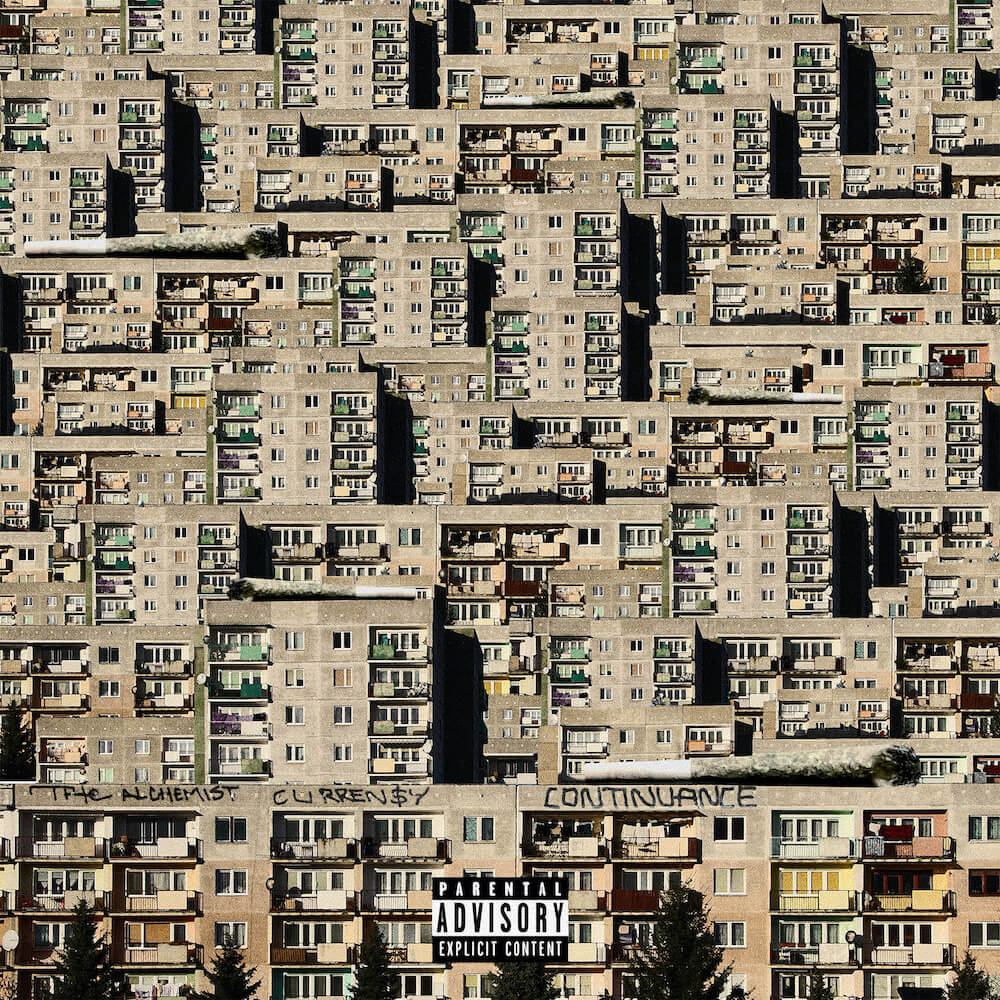 Mostly everything iconic producer The Alchemist touches turns to gold, ever since his mid-90s work with Mobb Deep – but especially the last couple of years. His albums with Boldy James (The Price Of Tea In China, Bo Jackson), Armand Hammer (Haram), and Freddie Gibbs (Alfredo) are among the best of the years they were released in. In 2022 it's New Orleans rapper Curren$y who gets to benefit from The Alchemist's superior production on their fourth collaborative project, Continuance. Curren$y's low-key classic Covert Coup (2011) showcased the duo's chemistry for the first time, and they doubled down on it on The Carrollton Heist (2016) and especially on Fetti, the amazing EP Curren$y and The Alchemist did with Freddie Gibbs in 2018. With Continuance, they continue their streak of excellence.
Uncle Al's lush sonics are tailormade for Curren$y's chilled-out flows, and well-placed features from the likes of Boldy James, Havoc, Wiz Khalifa, Styles P, Babyface Ray, and Larry June provide the icing on the cake. Continuance is a concise but fully realized front-to-end listen, with no weak spots at all.
Release date: February 18, 2022.
5. Mopes - Unwound
Mopes is a veteran emcee/producer from Rhode Island, formerly known as PROLYPHIC. His The Ugly Truth album (with Reanimator) is one of the best Hip Hop albums of 2008, and one of the best albums ever released on Sage Francis's unsung Strange Famous Records label. Unwound is not quite as good as The Ugly Truth is, but it is an excellent album nonetheless. Personal and introspective bars, supported by self-produced melodic boom-bap instrumentals – Unwound is a mature album that gets better with each spin.
Release date: February 18, 2022. 
6. Lu Chin Chen - NA Meeting
"This concept album by Lu Chin Chen features several featured verses from many of Hip-Hop's legends and elite artists (Craig G, Masta Ace, Mr. Cheeks, A.G., Nine, Kool Kim (aka NYOIL of UMCs), Tash (of Tha Alkaholiks), Ruste Juxx, and many others) give you a cohesive audio story and soundtrack over perfect soundscapes provided by Conflikt of Hellzwind. The story of Alex and his downward spiral into addiction will keep you entertained on a roller-coaster ride through his journey while he tells us his story at an NA Meeting."
NA Meeting is a fully realized and well-rounded presentation of 90s-centric Hip Hop, with strong performances from Massachusetts-based Lu Chin Chen and his illustrious guests. Don't sleep on NA Meeting.
Release date: February 22, 2022.
7. Backburner - Continuum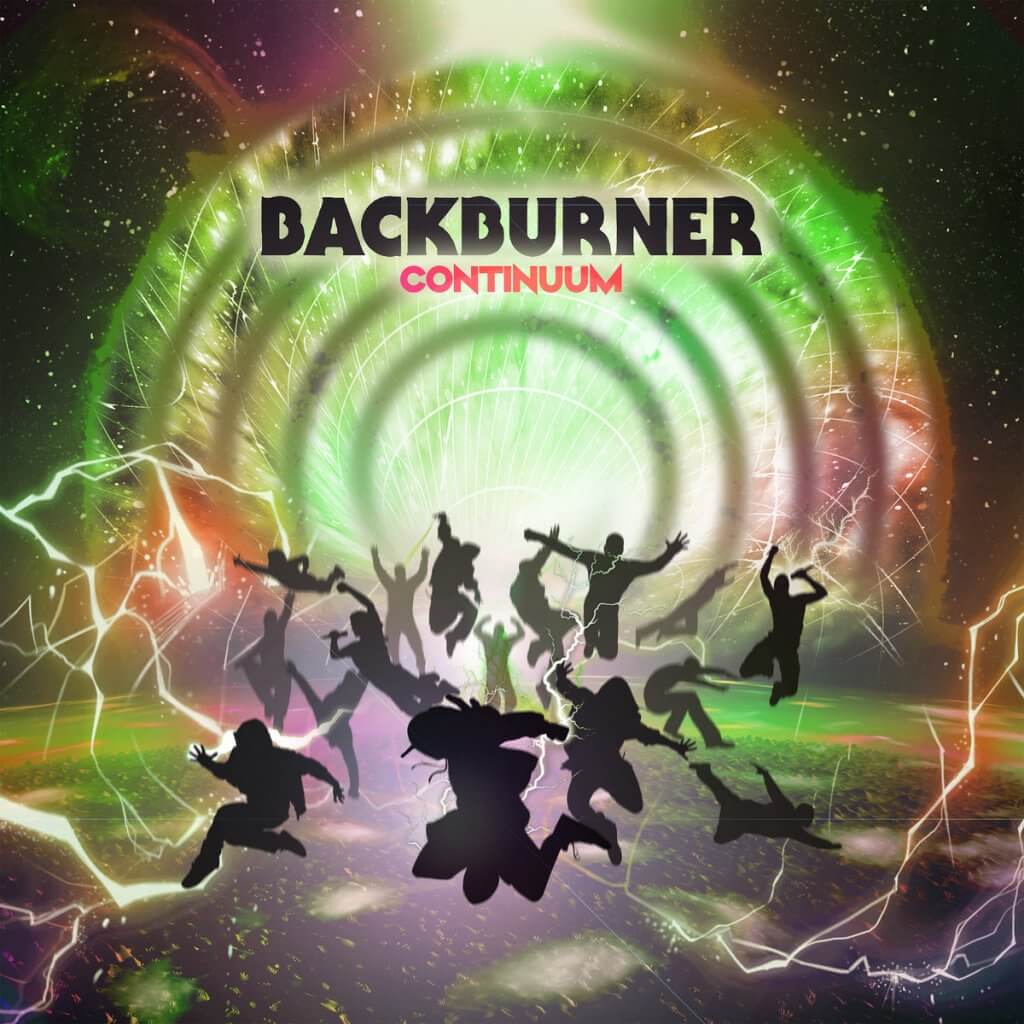 Backburner is a collective composed of Canada's best underground Hip Hop artists, and Continuum is their third (and best) album. Production is handled by Fresh Kils, Uncle Fester, Ghettosocks, Tim, MisterE, Savilion, Beat Mason, and Peter Project, and to take care of the vocals there are appearances from Chokeules, Ghettosocks, Psybo, Frank Deluxe, Thesis Sahib, Ginzeintriplicate, More Or Les, Wordburglar, Jesse Dangerously, Timbuktu, Savilion, Mister E, Ambition, Jay Bizzy, and guest verses from Mega Ran, Aquakultre, Sean One, Tachichi, and Nilla. It is often said that too many cooks in the kitchen will spoil the broth, but that doesn't apply in this case. Over the course of fifteen banging tracks, Backburner and guests manage to come off with infectious energy, making for a cohesive, entertaining, and fun album that will delight fans of early-90s positive-vibed East Coast Hip Hop.
Release date: February 11, 2022.
8. Truth & Da Beatminerz - For All Intents And Purposes
After From Ashes To Kingdom Come (2016) and The Fight For Survival (2019), Truth dropped another banger with his third 90s-centric LP: For All Intents And Purposes – this one is a collaboration with iconic duo Mr. Walt and DJ Evil Dee, better known as Da Beatminerz. The album features dope rhymes by Truth, guest bars from Tragedy Khadafi, Ras Kass, Large Professor, Treach, and Joe Fatal, sharp cuts & scratches by DJ JS-1, DJ Evil Dee, and PF Cuttin, and knocking boom-bap beats crafted by Da Beatminerz. This album is a must for fans of traditional-sounding Hip Hop.
Release date: February 25, 2022.
9. Professa Gabel & Brycon - Corner Booth
Just a few weeks after the release of Can't Stay Perched All The Time, a collaborative album with San Francisco rapper and activist Equipto, North Carolina to San Francisco transplant Brycon dropped a new quite excellent project – Corner Booth – this one a collaboration with Professa Gabel,  another Bay Area Hip Hop scene veteran. Corner Booth is more polished and more accessible than Can't Stay Perched All The Time is, but it still has enough of an experimental edge to it to make it stand apart from the crowd. As always, Brycon manages to tailor his instrumentals to best suit the flow and delivery of the emcee he is working with – his slightly off-kilter beats perfect backdrops for Professa Gabel's clever wordplay. Corner Booth is one of the best Hip Hop albums released in February.
Release date: February 10, 2022.
Honorable Mentions
DSOTM – 7th
Saba – Few Good Things
Chaz Canairy & steel tipped dove – The Birds
Snoop Dogg – B.O.D.R. (Bacc On Death Row)
Sankofa – The Dubs I Met
Mickey Diamond – Bangkok Adrenaline
Eddie Kaine – Wonderful World Of Kaino
Da$h & SonnyJim – Between The Lines
Distrik 22, Ruste Juxx & Sadat X – With Or Without Access
Chris Crack – Growthfully Developed
Sole & DJ Pain 1 – Post-American Studies
Da Flyy Hooligan – Ben Kingsley
Sean Rose – ViceLAND
Claas – This Is Revenge
L.O.U. & Big O – Journey Of Choices (An Awakening Mind)
Kain & Foul Mouth – Sump (Survival Under Major Pressure)
Heaven Razah & Bizi Beats – Once Upon A Time In Brooklyn
SmooVth & Machacha – Subcriminal Thoughts
Six Sev – Give Thanks
The Brethren – Garbage Eataz
Bankai Fam – The Stance
Nelson Dialect & Must Volkoff – Glorious Definitely
V Don & Bodega Bamz – The Lost Pack
Wu-Syndicate – Omerta
Canibus – One Step Closer To Infinity
Rahiem Supreme – Dogon Sirius
Earplugz – I Think It's Over
Hell Razah & Bofaatbeatz – Heavens Warriors
C-Rayz Walz – Free Rayz Walz 2.0
Kid Capri – The Love
EARTHGANG – Ghetto Gods
Big K.R.I.T. – Digital Roses Don't Die