January 2022 Round-Up: The 9 Best Hip Hop Albums Of The Month: For this piece, we selected our 9 favorite Hip Hop albums released this January. Did we miss any albums you feel need to be mentioned? Let us know in the comments!
Also read: The Best Hip Hop Albums Of 2022
1. Bloodmoney Perez & Messiah Musik - Second Hand Accounts
Alaska-based Puerto Rican Bloodmoney Perez teamed up with Baltimore producer Messiah Musik for Second Hand Accounts – an intriguing presentation of top-tier left-field Hip Hop. Messiah Musik's experimental instrumentals are captivating, as are Bloodmoney Perez's bars – his baritone is powerful, and both his flow and semi-abstract rhymes are reminiscent of billy woods, a great compliment in our book. Second Hand Accounts is one of the best albums released in January of 2022 – don't sleep.
Release date: January 28, 2022. 
2. AJ Suede & Televangel - Metatron's Cube
Seattle, Washington's AJ Suede teamed up with Televangel (half of the unsung production duo Blue Sky Black Death) for Metatron's Cube, an album of psychedelic, biting rhymes with smooth flows over brooding, nostalgic beats with a touch of noir that will hit you hard and envelop you in their world. Metatron's Cube is AJ Suede's best project yet, a presentation of underground Hip Hop at its finest, dark and abstract but inviting and accessible at the same time – this is a stylish and well-rounded album that will prove to have staying power.
Release date: January 14, 2022.
3.DJ Muggs & Rigz - Gold
The iconic DJ Muggs has been on an incredible roll in the last couple of years. In 2021, he was responsible for two of the year's best projects – CARTAGENA (with CRIMEAPPLE) and especially Death & The Magician (with Rome Streetz). Muggs has been a master-producer of dark, sinister instrumentals ever since his Cypress Hill days in the early 1990s, and this time around it's Rochester emcee Rigz (from Da Cloth) who gets to benefit from Muggs' elite production. Rigz's 2021 sophomore solo album Wake Ups was pretty good, but Gold is his absolute best work yet – thanks to Muggs' atmospheric instrumentals which are perfectly suited for Rigz's smooth flows and Griselda-style street raps. Meyhem Lauren, Rome Streetz, Big Twins, Mooch, Rob Gates, Times Change, and MAV show up to add extra flavor and to help round out what is the best Hip Hop album released in January.
Release date: January 14, 2022.
4. Che Noir - Food For Thought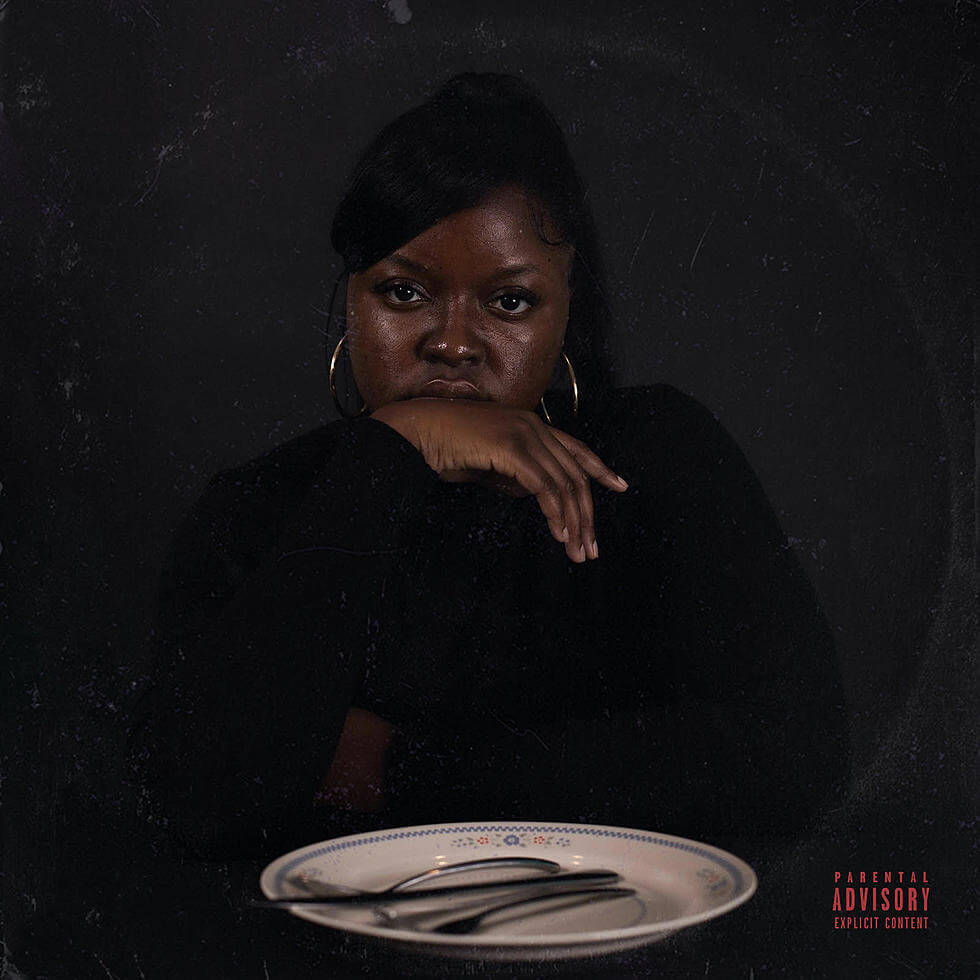 Buffalo, New York-native Che Noir's Food For Thought is a solid follow-up to As God Intended, one of the best Hip Hop albums released in 2020. As God Intended is a more fully realized project, not just because of Apollo Brown's direction but also because it's 15 minutes longer. At 34 minutes, Food For Thought is too short to consider it a proper LP, but thankfully the content that's there is consistently strong. Despite the number of different producers involved (CartuneBeatz, TrickyTrippz, Gods Children, Chup, JR Swiftz, Motif Alumni, and Che Noir herself) Food For Thought is surprisingly cohesive – with stylish boom-bap beats that serve as fitting backdrops for Che Noir's bars. Her voice and flow are great, and she has something to say too. Strong guest appearances from Ransom, 38 Spesh, Rome Streetz, Jynx716, 7xvethegenius, and Armani Ceasar add extra value. A little more substance to the tracklist would have made the album more memorable, but overall Food For Thought is a dope project that serves as a confirmation – Che Noir is one of the finest emcees out there today. Favorite tracks: "Split The Bread", "Ladies Brunch", "Table For 3", "Gold Cutlery", and especially "Brains For Dinner".
Release date: January 21, 2021.
5. FNKPMPN (Del The Funky Homosapien & Kool Keith) - Subatomic
FNKPMPN (Funk Pimpin) is Del The Funky Homosapien's new moniker and for this album he hooked up with our favorite crazy genius Kool Keith – who took care of all the production on Subatomic (and regretfully only has bars on one of the songs). Both Kool Keith and Del are among our favorite Hip Hop artists of all time, so we have a high tolerance level even for their more obscure releases, and Subatomic firmly falls in the obscure category – this is a wonderfully weird little project. Kool Keith's droning rough-around-the-edges basement-type beats are an acquired taste to be sure, as are Del's stream-of-consciousness ramblings. Fans of the work of either artist will no doubt dig this project as much as we do, Kool Keith and Del noobs may want to start with classics such as Dr. Octagonecologyst and Deltron 3030 and circle back to Subatomic later.
Release date: January 1, 2022.
6. ILL Conscious & Mute Won - Acres Of Diamonds
Acres Of Diamonds is Baltimore-based emcee ILL Conscious's fourth LP, this one solely produced by Camden, NJ's Mute Won. On Acres Of Diamonds, ILL Conscious comes with some of his best content to date – this album is filled with strong storytelling and vivid lyrical imagery from start to finish. Mute Won's instrumentals are dope as f too – which means you can't go wrong with Acres Of Diamonds.
Release date: January 28, 2022.
7. Napoleon Da Legend & Just Music Beats - Modus Operandi
Prolific bilingual Comoros-born, Brooklyn-based emcee Napoleon Da Legend closed out 2021 in a strong way with the dope The World Changed LP (his best project of 2021), and just two months later he returned with his next album: Modus Operandi – a collaboration with French Marseille-based production duo Just Music Beats. Modus Operandi is a dark and melodic boom-bap album, with great beats complemented by dope bars and flows from Napoleon Da Legend and guests like Torae and The Bad Seed.
Release date: January 14, 2022. 
8. Equipto & Brycon - Can't Stay Perched All The Time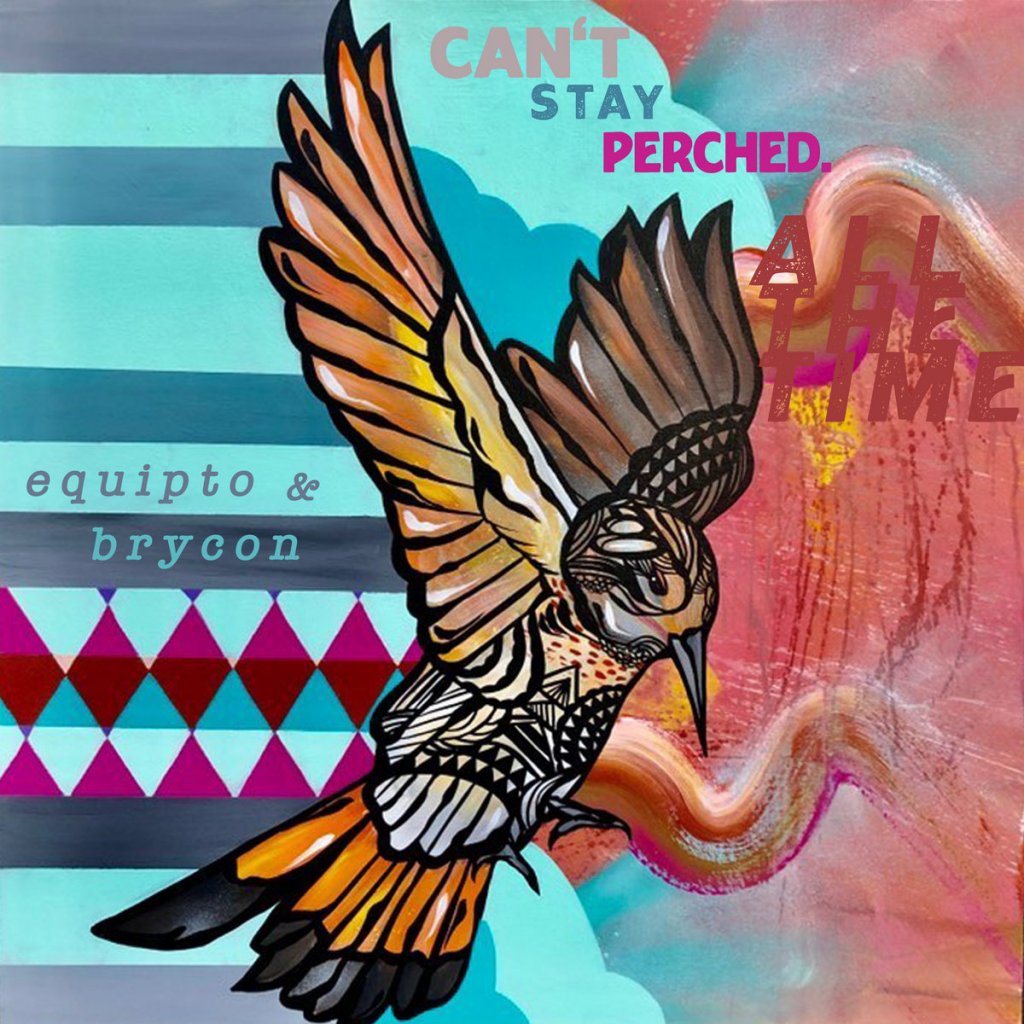 Bay Area Hip Hop underground fixtures Equipto and Brycon reconnected for their second collaborative project Can't Stay Perched All The Time – a modern re-imagining of the classic Bay Area underground tape tradition, perfected in the late 90s by revered groups such as Hieroglyphics, Living Legends, and Bored Stiff. Brycon is an expert crate digger and his left-field boom-bap instrumentals sound suitably rough around the edges here, while Equipto's conversational flows and mix of semi-abstract, everyday-life (as an indie artist), and conscious bars complete the mixtape vibes of the album. Not for everybody maybe, but those nostalgic for the underground tape days will no doubt LOVE this labor of love from two masters of the craft.
Release date: January 24, 2022.
9. Snowgoons - Renaissance Kings
The Snowgoons are a team of Hip Hop producers based in Germany, consisting of DJ Illegal, Det, Sicknature & J.S. Kuster. Throughout the years, the buzz surrounding the Snowgoons has steadily escalated as their gritty, authentic, and eclectic beats have gained recognition in both the US as well as within the burgeoning European Hip Hop scenes. 
The Snowgoons philosophy is simple: if it ain't broke, don't try to fix it. They can always be relied on to come up with banging bombastic bass-heavy boom-bap beats and they always manage to recruit a host of top-tier emcees to take care of the vocals – on Renaissance Kings, there are bars from Billy Danze, Fredro Starr, Sadat X, Cappadonna, Bronze Nazareth, Slaine, Ransom, Chi-Ali, Royal Flush, Napoleon Da Legend, Ty Farris, Rasheed Chappell, Nems, Reef The Lost Cauze, the late Sean Price, and many many more. The 90s-centric Renaissance Kings is a dope album – it gives you exactly what you'd expect from Snowgoons, and that's perfectly alright.
Release date: January 14, 2022. 
Honorable Mentions
Hell Razah & Sacx One – Classic Renaissance Rhymes
Observe since '98 – Muerte De Un Salvaje
M-Dot – Dining In Dystopia
Crown – Underground Crown
Supreme Cerebral & Clypto – The Loop 2: The House Of Loops
The Winners – The Winners Ball
The Cloaks – A CloakWork Orange
calm. – Conversations With A Willow Tree
I Self Devine – That Which Is Hidden
Flowz4daze & DJ Mitsu The Beats – Dream Crews
Casual & DEAD PERRY – The Art Of Reanimation
DJ Deadeye – Intervention
B Leafs – The Synopsis
Bambu De Asiatic – Reclamation
Milez Grimez – Milezstone
S. Reidy – An Album, With Songs
Ozstriker & Golden Joe – Interdimensional Cable
King Iso – Get Well Soon
Cordae – From A Birds Eye View