November 2022 Round-Up: The 9 Best Hip Hop Albums Of The Month: For this piece, we selected our 9 favorite Hip Hop albums released this November. Did we miss any albums you feel need to be mentioned? Let us know in the comments!
Also read: The Best Hip Hop Albums Of 2022
1. Apollo Brown & Philmore Greene - Cost Of Living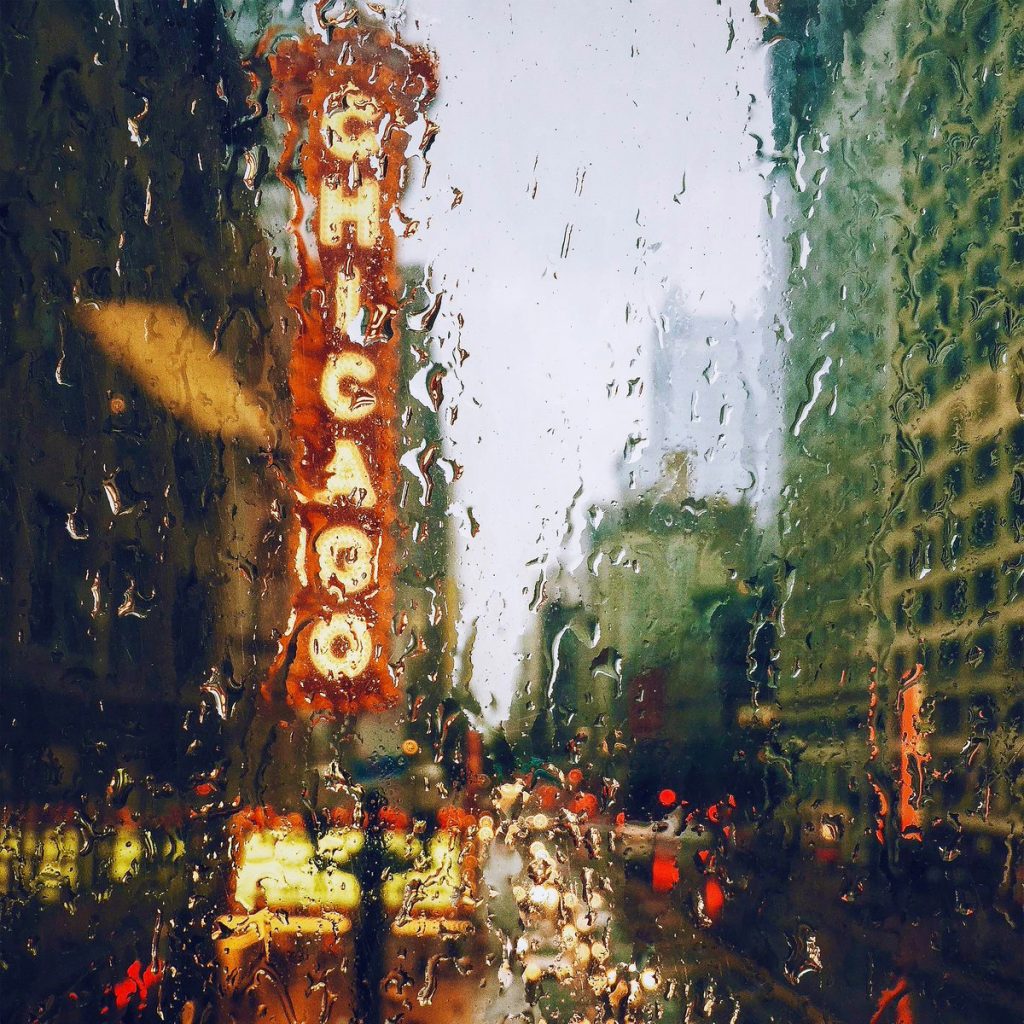 "What are the consequences of living in this f***ed up world? Within the first few seconds of their collaborative album Cost Of Living, rapper Philmore Greene and producer Apollo Brown articulate this question with unequivocal clarity. It's an inquiry that looms at the core of their elegiac and existential soundtrack to modern inner-city life. How can one escape the systemic traps that have ensnared generations since time immemorial? What does it mean to make the right choices? And if you emerge from the chaos to live a beautiful life, how do you overcome the survivor's guilt and lingering trauma?
Cost Of Living is an album full of authenticity that can't be faked. These are songs that betray the scar tissue. Contemplative fire. Verité films of the west side of Chicago. It's this noirish part of town that nourished Greene and gave him nightmares. The place where he saw his first dead body in his early teens, where he lost his brother to street violence only a few years later, and where he turned to the pad, pen, and microphone as a refuge and way to share his hard-fought wisdom.
Behind the boards, Apollo Brown creates a cinematic backdrop of tense, moody strings and hand-of-god drums. Philmore Greene is an ideal match for Brown's sumptuous canvasses. On the Evidence-assisted lead single "Paradise," Green unspools his gift for classic rap storytelling, comparing Chicago to Pakistan, noting the sex workers, church bells, and constant paranoia. He cites the hypocrisy of a world where you can get 40 years for drug trafficking and be out in three for murder. The centerpiece might be "This is Me," where Greene details his own personal struggles and psychological turmoil.
The cost of living may be high, but Greene and Brown allow you to understand that it is not insurmountable. There are too many losses and not enough gains, but as long as there remains a belief in something deeper and the possibility of something better, hope remains alive. This is soul music in the deepest sense, not as an aesthetic but as a physical place, where heart, philosophy, and the spirit reside. This is something for the ages, a work of tragic timelessness. After all, these issues have been here before us, and they'll be here long after us."
Philmore Greene has plenty of great music on his name already (his Chicago: A Third World City (2018) is on our best of 2018 list) but it is Cost Of Living that should bring Philmore Greene into the consciousness of wider Hip Hop audiences. His flow is flawless, and his mature street poetry is poignant and relatable – this is some REAL sh. The album will also rightfully cement Apollo Brown's status as one of the top-tier producers in the game. The impeccably produced Cost Of Living is on par with recent masterpieces like Sincerely, Detroit (2019) and As God Intended (2020, with Che Noir), two of his career-best projects. No doubt about it: Cost Of Living is one of 2022's best Hip Hop albums.
Release date: November 15, 2022. 
2. Nas - King's Disease III
King's Disease III is the fifteenth studio album by Hip Hop icon Nas. It serves as the third part of his King's Disease series of albums, once again produced by Hit-Boy. We're not the biggest fans of the polished sounds Hit-Boy usually crafts, his sound is sometimes too pop-oriented as far as we are concerned. The uneven KD1 was let down a bit because of this pop orientation, with misplaced features from the likes of Don Toliver, Lil Durk, and Big Sean. KD2 was better rounded but also suffered from some weak and unnecessary features. King's Disease III has no features at all, and the album is better for it – this is easily the best album of the trilogy, and Nas's best full-length since Life Is Good (2012). We get just Nas and his virtually unparalleled pen game here, and Hit-Boy's instrumentals are better than on the previous two KD albums too (there's only one little misstep with "Hood2Hood"). While the album retains the polished sound palette of its predecessors, there's more boom-bap grit to it at the same time – Nas gels really well with the beats here. What Nas proves with his Hit-Boy collaborations is that he firmly has his finger on the current pulse of the culture, that he is still hungry and relevant, and that he is able to appeal to old as well as to new audiences. In his fourth decade in the game, Nas still is a force to be reckoned with.
Release date: November 11, 2022.
3. AKAI SOLO - Spirit Roaming
"Spirit Roaming is AKAI SOLO's first full-length collaboration with Backwoodz Studioz. Spirit Roaming arrived on the heels of his Body Feeling EP, building on its material and existential themes. Here, AKAI's unique palette is applied to a bigger canvas, without losing the intimacy and the sardonic self-awareness that helps define him as an artist—alongside a delivery and cadence all his own.
Spirit Roaming features an eclectic group of producers, from vets like Preservation, Animoss, Messiah Musik, and August Fanon, to emerging talents Theravada, ibliss, WifiGawd, Roper Williams, and JUNIE. AKAI lends bits and pieces of his own production to the mix, but goes mostly dolo on the mic, with Armand Hammer as the lone feature arriving just in time for the curtain call.
Working amidst a renaissance in NYC indie rap, AKAI is both part of that wave and a man apart. The 27-year-old Brooklyn native has collaborated extensively with many of the scene's stalwarts (including Pink Siifu, Armand Hammer, and Navy Blue), but, true to his name, has always navigated his own course."
AKAI SOLO and Backwoodz Studioz are a perfect fit. His music is for a niche audience, as is most of what comes out of Backwoodz Studioz. Still, the move to Backwoodz is likely to raise AKAI SOLO's profile – also because this easily is his best-rounded and best-produced album. Not an easy listen, but accessible enough to gain him more exposure and take him to a next level.
Release date: November 11, 2022.
4. Homeboy Sandman & Deca - Still Champion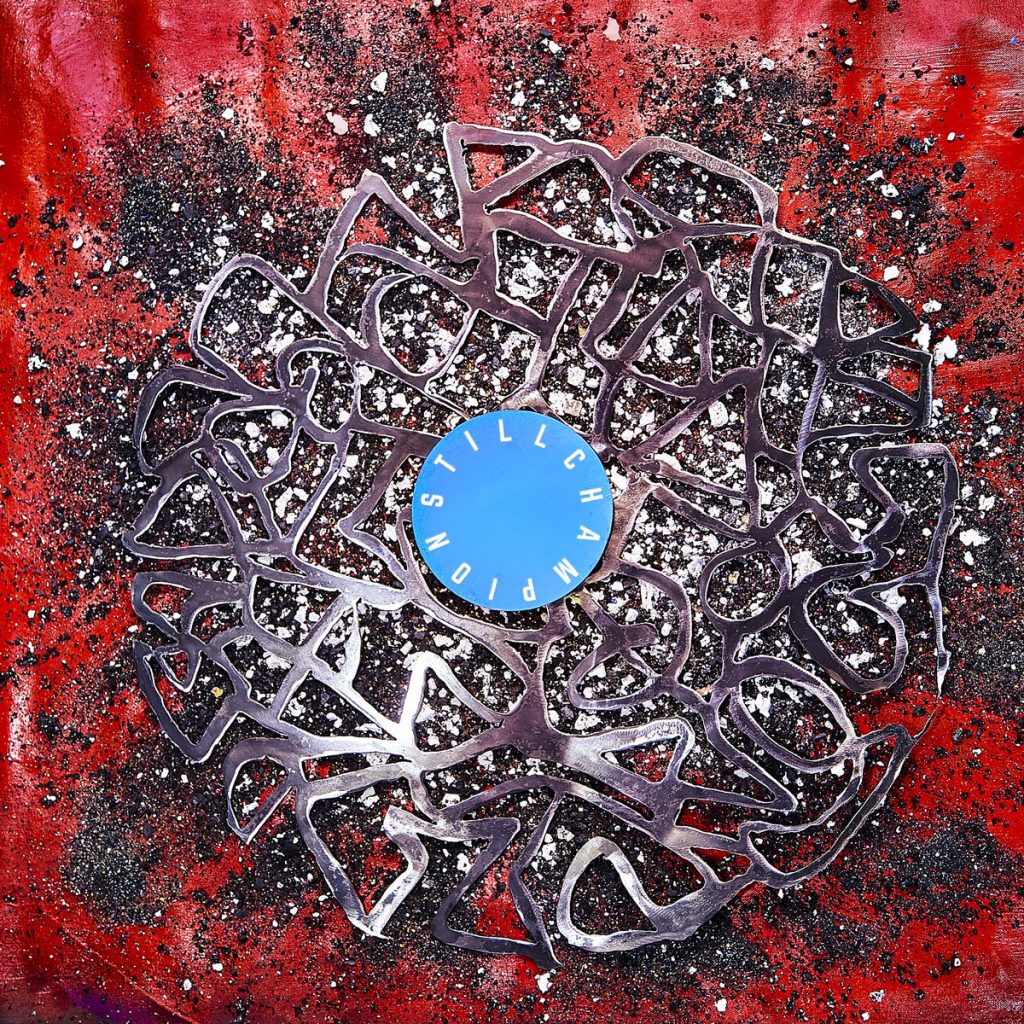 The soulful and upbeat Still Champion is one of Homeboy Sandman's finest albums, the Queens underground rap veteran's unique spoken-word-style flow perfectly gelling with Deca's captivating soundscapes. Short, but sweet.
Release date: November 11, 2022.
5. Vinnie Paz - Tortured In The Name of God's Unconditional Love
Underground rap stalwart Vinnie Paz's seventh studio album Tortured in the Name of God's Unconditional Love is an 18-track LP, following on the heels of Jedi Mind Trick's 10th album The Funeral and the Raven, which dropped in November of 2021, and succeeding the April 2021 release of Vinnie's sixth studio album Burn Everything That Bears Your Name.
Weighing in at nearly one hour of hard-hitting bars and beats, Tortured in the Name of God's Unconditional Love sports Vinnie's most decorated line-up of guest appearances to date, with features from the likes of Method Man, M.O.P., Kurupt, Geechi Suede (Camp Lo), Ras Kass, ILL Bill, Lord Goat, and more. To boot, Pazienza calls upon the production talents of DJ Muggs, C-Lance, Stu Bangas, Oh No, and more to lay the foundation with their neck-snapping soundscapes.
Over the past two decades, Vinnie Paz has ranked among the most commercially successful indie Hip Hop artists in the underground, and with his latest solo effort, his legacy is only further reinforced.
Favorite tracks: "Invisible Ether" (with Method Man), "Killpoint" (with M.O.P.), and "Winged Assassins" (with Ras Kass).
Release date: November 18, 2022.
6. Triple Darkness - KURAYAMI
UK-based supergroup Triple Darkness originally started out as a two-man crew called The Heresy, which consisted of Cyrus Malachi and Nasheron aka Crown Nectar, and with the addition of Melanin 9 (M9), the group became Triple Darkness to release their debut album Anathema (2008), For the group's sophomore album Darker Than Black (2015) the crew's lineup changed once again, morphing into a 12-man supergroup consisting of core members Cyrus Malachi, Crown Nectar, and Melanin 9, now joined by Ray Vendetta, Tesla's Ghost, Solar Black, Iron Braydz, Ringz Ov Saturn, Black Prophet, Neta Rootz, Blasphemy, and Bad Company.
In 2022 the group is composed of Cyrus Malachi, Crown Nectar, Ray Vendetta, Tesla's Ghost, Solar Black, Neter Rootz, Ringz Ov Saturn, Safwan, and Ramson Badbonez. For KURAYAMI, the group benefits from production work by Jonny Data, Soss, Tony Mahoney, and DJ Drinks – they crafted a selection of dark and menacing boom-bap beats reminiscent of the sounds of the first two Triple Darkness albums, perfect backdrops for the crew's dope rhymes.
Together with Silas Zephania's 22 Chapters Beyond The Origin, KURAYAMI is one of the best Hip Hop albums to come out of the UK this year.
Release date: November 7, 2022.
7. A7PHA - II
A7PHA is the duo consisting of doseone (Deep Puddle Dynamics) and Mestizo, II is their second studio album. Some raw emotion in this heavy-hitting project – especially on the first ("Powerful Poisons") and last track ("No Goodbyes"), the powerful bars backed by dark and gloomy soundscapes. A lot of great alternative Hip Hop dropped in 2022, II is up there with the best of it.
Release date: November 11, 2022.
8. Dope KNife - The Dope One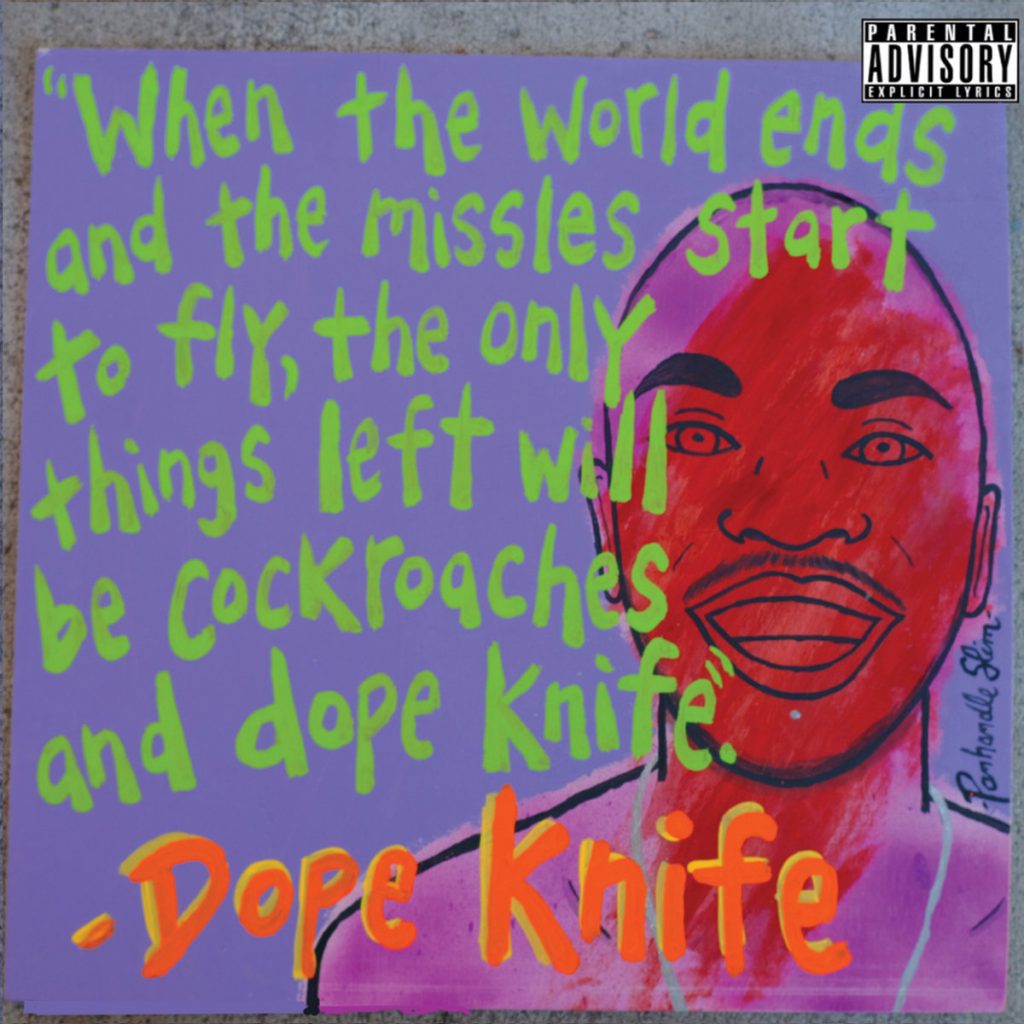 Savannah rapper and producer Dope KNife has one of the best baritone voices in the game. On The Dope One, he raps over an interesting blend of trap, boom-bap, and experimental beats – a cohesive sonic whole competently crafted by Halftyme, Cody Kimb, Factor Chandelier, Mr. Stereo, Tough Junkie, Ted Bowne, and Dope Knife himself. The bass on The Dope One is DEEP, giving the whole album a deliciously dark vibe. Dope KNife's subject matter is varied – his rhymes demand attention and invite repeated listens. His flow is dope too and guests such as Ceschi, Chris Conde, K-Death, Jarv, Passafire, Soultru, Molly Messinger, and Linqua Franqa add extra value. 15 strong tracks, and no weak spots – this is an excellent project. Along with NineteenEightyFour (2017) and Things Got Worse (2019), The Dope One ranks among Dope KNife's best albums, as far as we are concerned.
Release date: November 11, 2022.
9. Clouds In A Headlock - Breakfast In Phantasia
"Psychedelic Hip Hop supergroup Clouds In A Headlock exist in a parallel dimension. In the regular world, they are school teachers, ramen chefs, or goat farmers. In Phantasia, they can live without labels or barriers as fractals of light or sword-swinging assassins. Phantasia has no boundaries.
Lyrically the Clouds are somewhere between early Souls of Mischief, Company Flow, and the poetry of Arthur Rimbaud. The sonic backdrops are like a meeting of Azymuth and Alchemist in a smoked-out 60s jazz club. Breakfast In Phantasia takes the listener into a maze of gritty psychedelic loops and ninja-level wordplay."
Heady beats and bars make for an interesting listen, intense and laid-back at the same time. Breakfast In Phantasia is one of the many excellent alternative Hip Hop albums released this year.
Release date: November 18, 2022.
Honorable Mentions
Supreme Cerebral – The Lost Seed Of Sunjata
Eto & Jai Black – Abyss Dwellas
DJ Mercilless & Asun Eastwood – Buffalo Rapchaz
Boldy James & Futurewave – Mr. Ten08
Thees Handz – Three's Company
Dexter Wiggle – The Brown Dracula
Planet Asia & Snowgoons – U​.​Z​.​I. (Universal Zeitgeist Intelligence)
Killah Priest & Jordan River Banks – Mr. Universe
Darko The Super – The Meeting Place
Axel Holy – The Ballad Of Randy Watson
Priest Da Nomad – Receipts
Milc & Televangel – Neutral Milc Motel
R4PC4MP, Dug & Happy Tooth – Sales Pitch
The Musalini & Izzy Hott – Game Not Soul'D
Stormzy – This Is What I Mean