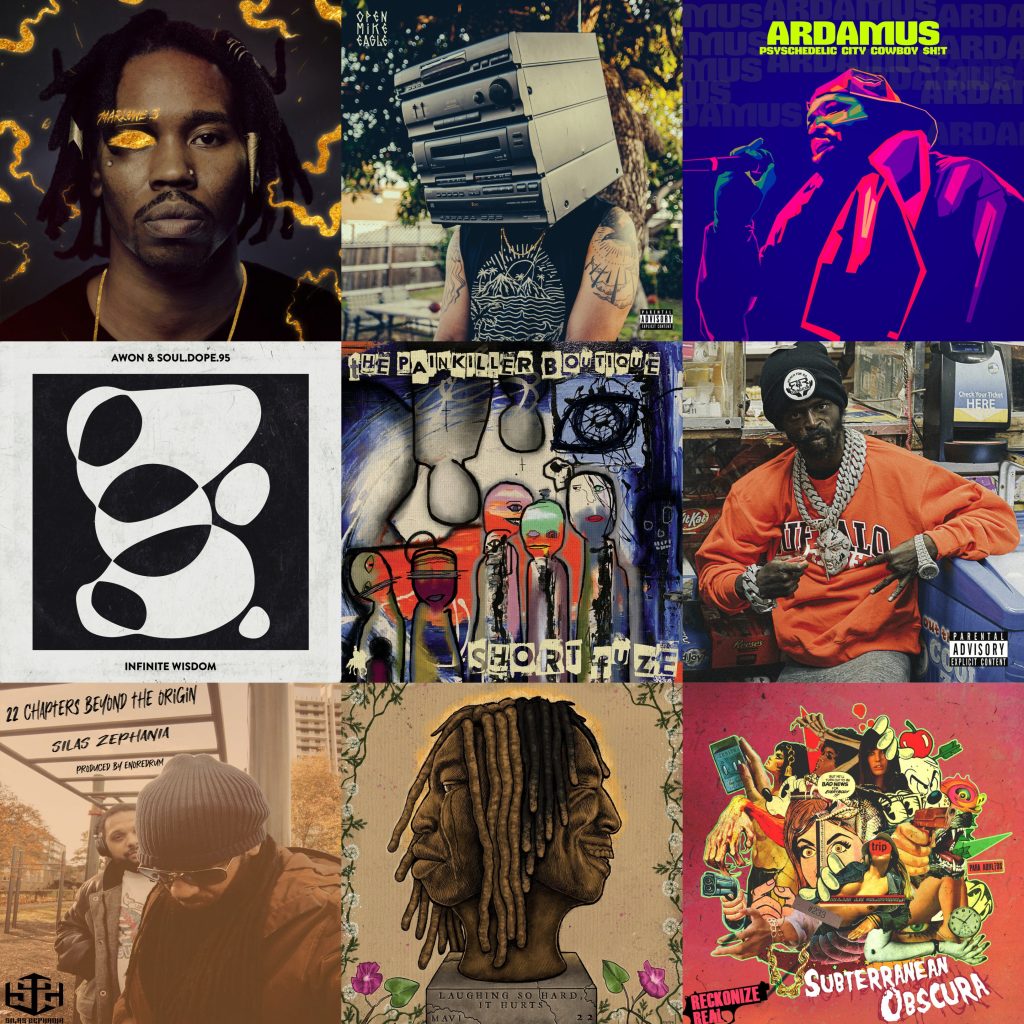 October 2022 Round-Up: The 9 Best Hip Hop Albums Of The Month: For this piece, we selected our 9 favorite Hip Hop albums released this October. Did we miss any albums you feel need to be mentioned? Let us know in the comments!
Also read: The Best Hip Hop Albums Of 2022
1. Marlowe - Marlowe 3
Marlowe is the duo consisting of emcee Solemn Brigham and producer L'Orange. The first Marlowe album was one of the best (and most underappreciated) albums of 2018, Marlowe 2 was a top 3 album in 2020, and Marlowe 3 continues L'Orange and Solemn Brigham's streak of excellence.
L'Orange's trademark psychedelic, dusty, lo-fi, boom-bap instrumentals laced with obscure samples are as strong as ever, and Solemn Brigham has something distinctive that sets him apart from other emcees – an erratic one-of-a-kind type flow that perfectly matches the unique atmosphere set by L'Orange's production. There's Run The Jewels, and there's Marlowe – these two acts are responsible for the best series of albums released in the past five to ten years.
Release date: October 28, 2022.
2. Open Mike Eagle - Component System With The Auto Reverse
Component System With The Auto Reverse is FIRE – peak Open Mike Eagle in terms of clever bars full of relatability, charm, humor, and emotion. Where his last album Anime, Trauma, and Divorce (2020) was intensely personal, this one has more of an outward focus – looking back on the days when OME first got into Hip Hop. The album's focus comes back in the sound of the album too, through a 'mixtapey' messy feel at times. Appearances by Aesop Rock, Diamond D, Armand Hammer, R.A.P. Ferreira, and Serengeti, plus production from Diamond D, Madlib, and Quelle Chris (among others) add extra value to what is an awesome project, one of Open Mike Eagle's most enjoyable efforts. Dark Comedy (Mello Music Group, 2014) and Brick Body Kids Still Daydream (Mello Music Group, 2017) remain our favorite OME albums, but Component System With The Auto Reverse comes close.
Release date: October 7, 2022.
3. Ardamus - Psychedelic City Cowboy $h!t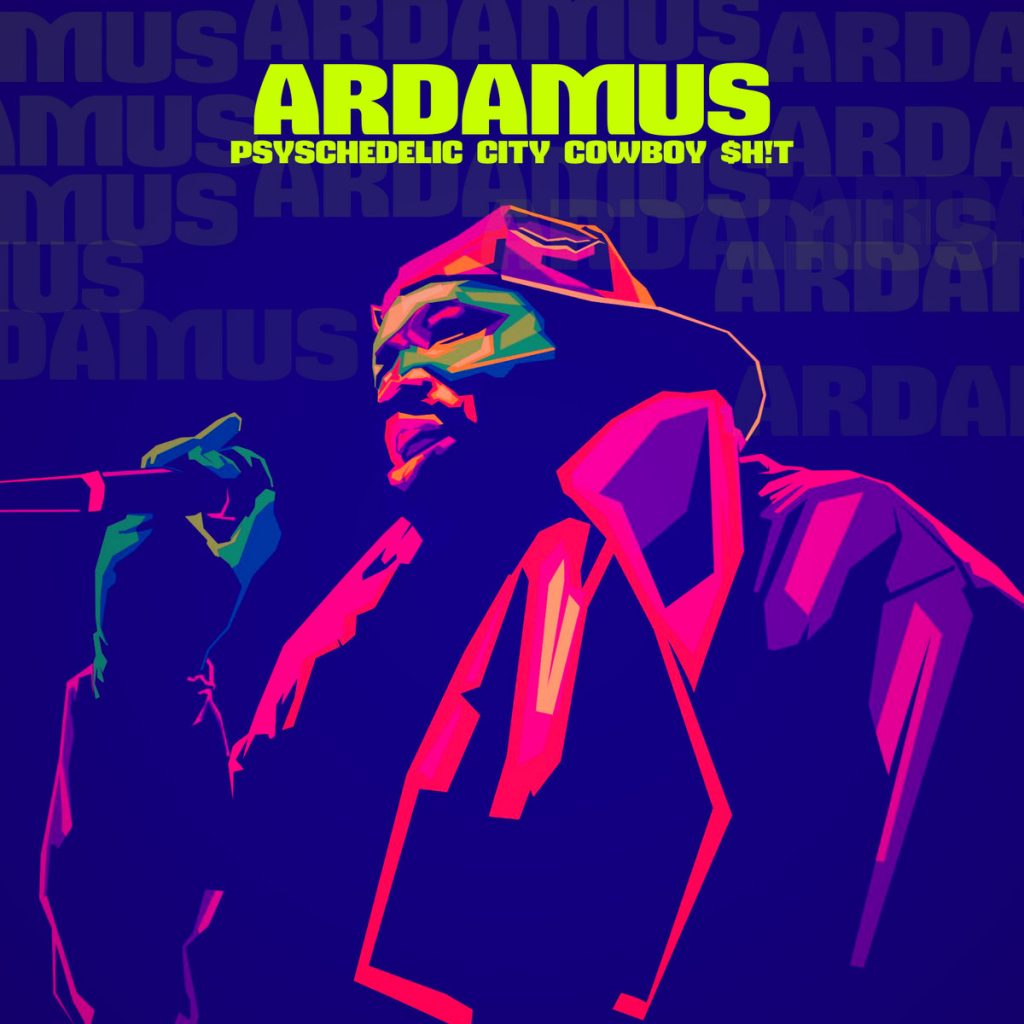 Ardamus is a prolific Washington DC-based emcee/producer, and his Psychedelic City Cowboy $h!t is one of 2022's hidden gems – arguably a career-best for Ardamus even. Psychedelic City Cowboy $h!t is an album about living in a city for so long that you develop a relationship with it, and about the effects of such a relationship. Ardamus shares production duties with Height Keech (the two worked together earlier on their 2020 album Astro Blocks) over the 16 tracks on this album – all songs composed of booming drums, creative sampling, dope throwback flows, and listen-worthy bars. Psychedelic City Cowboy $h!t offers close to 50 minutes of mature and relatable Hip Hop, you will not regret giving this album a listen.
Release date: October 21, 2022.
4. Awon & SOUL.DOPE.95- Infinite Wisdom
Bandcamp blurb: "Infinite Wisdom is a collaborative album from Virginia emcee Awon and LA-based producer SOUL.DOPE.95. Rashard Whitehead aka Dugga, happened to come across the mysterious producer, SOUL.DOPE.95 while scrolling beat videos and sounds on Instagram. After reaching out he connected him with Awon and instantly a chemistry was born. Bonding over fatherhood and music the pair seemed to know one another without ever speaking over the phone. SOUL.DOPE.95 infamously does not own a cellphone and only operates online and through email. After months of file sharing back and forth, Infinite Wisdom has come to life. This body of work is an exploration of blackness and the standing of African Americans also Africans living in the diaspora in popular culture. There are many recurring themes that question blackness, heritage, love, and a mental resolution to break generational through positive self-images. It is more of a reflective celebration that sounds thoughtful and liberating. The production offers flavors of jazz, soul, and gospel to create the sonic gumbo that pairs well with Awon's introspective approach to writing. The duo hopes to share this celebration with the world and invites everyone to listen in and learn. The artwork for the album is an actual painting owned by Awon created by the burgeoning artist Dathan Kane titled "1988" after the graffiti tag of Awon. The mood is one that is warped and represents the artist's abstract interpretation of warped vinyl. This is a nod to the celebration of Heritage as Dathan is also an artist of color operating in a space where many African Americans are not recognized."
Brooklyn, NYC-born, Newport News, Virginia-based rapper Awon founded Don't Sleep Records in 2014 along with frequent collaborator Phoniks. Don't Sleep Records has been one of our favorite record labels since then – both the DSR roster and their combined catalogs are top-notch. The first three Awon & Phoniks collaborations are among our favorite Hip Hop albums of the 2010s, and in the 2020s Awon and company are not letting up – this collaboration with SOUL.DOPE.95 is another Don't Sleep sure shot. Awon's wife Tiff The Gift makes an appearance, as do other label mates Anti Lill y and Dephlow, along with Napoleon Da Legend and others. Soulful and jazzy instrumentals serve as a tasteful backdrop for mature and meaningful bars – Infinite Wisdom is a great piece of music.
Release date: October 17, 2022.
5. Short Fuze - The Painkiller Boutique
"Short Fuze's words cut through you as they pour out of the deep crevices of his many identities. A proud Chicagoan, a proud Mexican, a re-formed gang member, a person with a physical disability, a young father, a young grandfather, a dedicated lover of Hip Hop and so much more.  The Painkiller Boutique dives in feet first with "Drowning In My Own Skin" breaking down his journey navigating being multi-racial and also dealing with physical disabilities. From there we follow his ups and downs, joys and pains, and his growth as a man in modern times. The album deals with overcoming childhood and adulthood trauma. The record also touches on self-reflection, aging, debilitating chronic pain, overcoming broken homes, and mistakes made while on the journey for fulfillment and happiness.
Short Fuze's wisdom is backed primarily by production from Upstate New York Producer Dr. Khil who brings fully programmed drum kits to life balanced against emotive keys, organs, and synths. Short Fuze also calls upon Uncommon Nasa, Bloodmoney Perez, and Messiah Musik for additional production on the album. He's also joined by fellow Chicago emcees Defcee and Collosoul Structure, and his long-time collaborator Uncommon Nasa on the mic."

Intensely personal and emotional at times, but the 'realness' of The Painkiller Boutique is what makes this album something special. Also, the slightly left-field instrumentals are dope as f too – so there's no going wrong with this Short Fuze project. Don't sleep.
Release date: October 14, 2022.
6. Westside Gunn - 10
Griselda has been dominating and determining the direction of underground Hip Hop for a couple of years now, and the one person responsible for Griselda's rise to prominence and dominance is Westside Gunn, a natural entrepreneur with a sharp eye for style and a great ear for beats. Westside Gunn's 10th  and final installment in the Hitler Wears Hermes series is everything Griselda and WSG fans could hope for. The feature list is incredible (A$AP Rocky, Stove God Cooks, Black Star (Yasiin Bey & Talib Kweli), Rome Streetz, Busta Rhymes, Raekwon, Ghostface Killah, Run The Jewels, Benny the Butcher, Armani Caesar, Conway the Machine appear, among others), most performances are good, and production is elite (RZA, Conductor Williams, Swizz Beatz, Pete Rock, and The Alchemist contribute, among others) – in fact, the production is the best aspect of this project. We've never been big fans of WSG's voice and adlibs though, and for us, it is his presence that brings down some songs and the project as a whole. But because it's the features that carry the tape, it often feels like WSG is a guest on his own project – which is a good thing, really.
10 is not the best installment in the HWH series, but it's definitely top 5, and a great way to close the series out. We didn't like all tracks (the trap-tinged "Fly God Jr" opening song being our least favorite, together with the 3-minute spoken-word intro: that's the weakest two tracks first), but the overall balance is positive – especially the second half of the project is dope as f, and that includes the Alchemist-produced 10-minute posse cut "Red Death" that serves as the last song of the tape and as a fittingly epic end of the series.
Release date: October 28, 2022.
7. Silas Zephania - 22 Chapters Beyond The Origin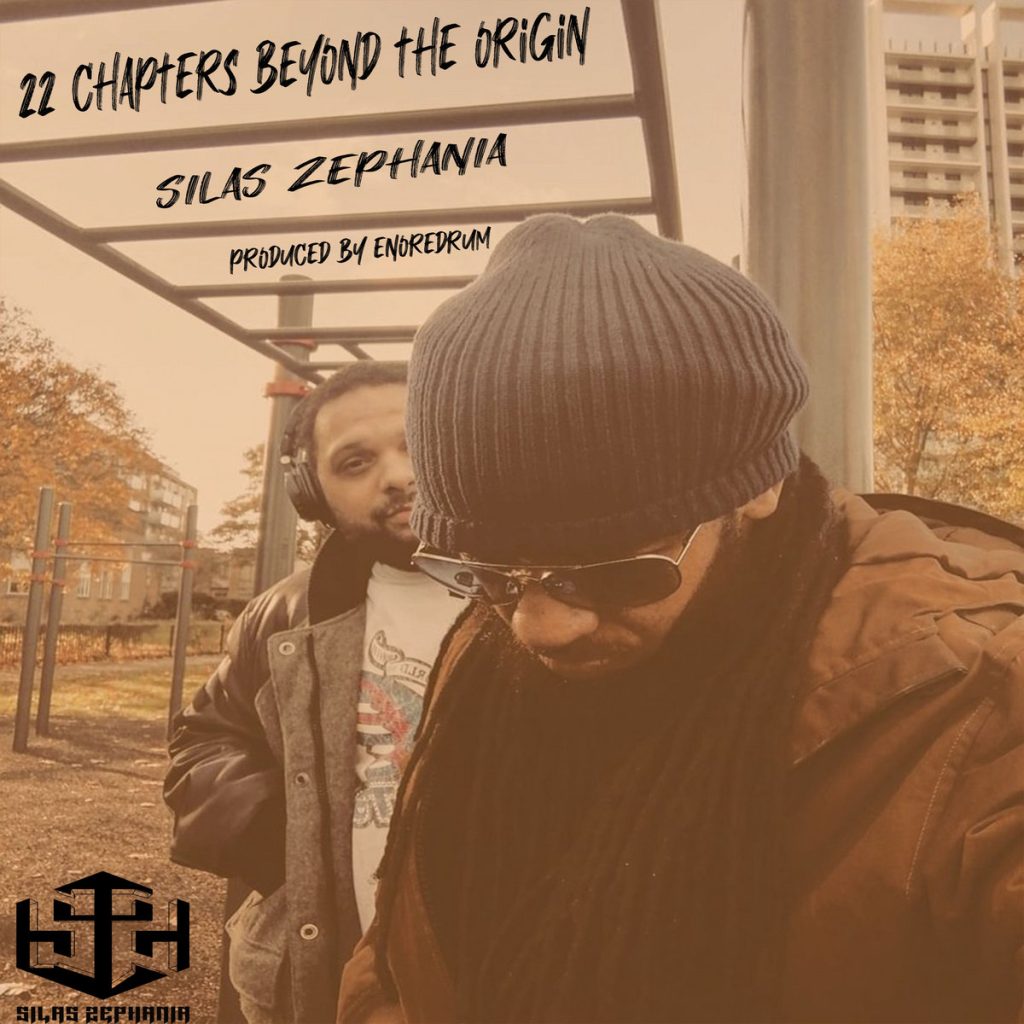 "22 Chapters Beyond the Origin is a compilation of songs constructed by the minds of Silas Zephnia and Enoredrum. Zeph is the lyricist and Eno is the producer. Enoredrum is a producer who will remind you that Hip Hop beats are musical classics; his production is a mental film. Silas holds the microphone with linguistically cultural sentimentality. The duo has successfully put together a body of work that will inspire Hip Hop purists. Enjoy the expansive poetry and the beat variety as you are transported back to the era of beats – loaded with layered wordplay. The topics are multifarious and the moods are both militant and melodic."
This Bandcamp blurb perfectly describes what to expect from 22 Chapters Beyond the Origin. While 2021 was a spectacular year for UK Hip Hop, 2022 never came close. This atmospheric album from London-based duo Silas Zephnia and Enoredrum is excellent though, the best British Hip Hop had to offer this year.
Release date: October 28, 2022.
8. MAVI - Laughing So Hard, It Hurts
Laughing So Hard, It Hurts is the sophomore full-length album from Charlotte-based rapper MAVI, following the acclaimed Let The Sun Talk (2019). Although Laughing So Hard, It Hurts kind of misses the extraordinariness of Let The Sun Talk, we really like this second MAVI effort too. Not for everybody, but those who like to listen to unconventional Hip Hop will appreciate the dense lyricism, the slick flows, and the experimental but smooth instrumentals of Laughing So Hard, It Hurts. 
Release date: October 14, 2022.
9. Reckonize Real - Subterranean Obscura
"Queens-based producer Reckonize Real has been busy making a name for himself in the underground Hip Hop scene over the last decade with a list of impressive production accolades that boast appearances by Guilty Simpson, Moka Only, Blu, Benny The Butcher, Rasheed Chappell, and more. Subterranean Obscura is the talented beatsmith's third producer compilation,  a 16-track effort that plays like a bone-chilling movie score. His production style lives somewhere between soulful and the unknown, while keeping his signature sound intact abound with chops and loops. To boot, Real is joined by an impressive supporting cast that cover's the gamut of the underground Hip Hop scene, such as Freeway, Guilty Simpson, The Musalini, Big Twins, Supreme Cerebral, John Robinson, Rasheed Chappell, XP the Marxman, Copywrite, MED and many more."
If atmospheric 90s-centric boom-bap, with nothing but strong bars and beats, is your kind of Hip Hop – be sure not to miss out on Subterranean Obscura.
Release date: October 7, 2022.
Honorable Mentions
Cormega – The Realness II
Sleep Sinatra & Ohbliv – Shadow Self
Killy Shoot & Onaje Jordan – Knowledge Born
Swamp Thing – Noise Machine
Cities Aviv – Working Title For The Album Secret Waters
Infinito 2017 – Disciplined Rainwater Endless Awareness Mathematical Model
The Last Emperor, Haak Filmore & Illprodc – The Wizard The Witch And The Wolfman
K.A.A.N. – The High Before You Fall
Joshua Virtue – RAMA
Body Bag Ben & JR Swiftz – Tha Pantheon

Black Earth – Intensive Care Unit

Wiki & Subjxct 5 – Cold Cuts
El Gant – O.S.L.O (Our Sun The Last Original)
Flee Lord – Ladies & Gentlemen
Lord Jah-Monte Ogbon & Twit One – Dis Tew Much
Jay NiCE & Machacha – Heightened Senses
Happy Tooth – Done Suffering
UFO Fev & Finn – Blood On The Bills
Konflik – Head Of A Snake, Thumbs Of A Thief
Armani Caesar – The Liz 2
Mighty Theodore – Set Out In The Dark
Taiyamo Denku – Articles Of Mind
MAC – Son Of The City
Rockness Monsta & Ron Browz – Ether Rocks
Daddy-O – First Team
Frukwan & Shaka Amazulu The 7th – Nightmare In B-Minor
Big Judas – Big Judas