July 2022 Round-Up: The 9 Best Hip Hop Albums Of The Month: For this piece, we selected our 9 favorite Hip Hop albums released this July. Did we miss any albums you feel need to be mentioned? Let us know in the comments!
Also read: The Best Hip Hop Albums Of 2022
1. AA Rashid & DirtyDiggs - The Nod
Los Angeles rapper AA Rashid teamed up with production duo DirtyDiggs for The Nod, an album that manages to stand out from the crowd because of its dreamlike left-field instrumentals, and AA Rashid's off-the-wall flows and clever free-associative lyrics that mesh perfectly with the idiosyncratic beats. Features from Planet Asia, Tristate, and RedPill help round out what is our favorite project released in the month of July.
Release date: July 12, 2022.
2. bRavenous - Ghosts Of Rockingham Vol 2
The first Ghosts Of Rockingham is one of the best Hip Hop albums released in March of this year, Ghosts Of Rockingham Vol 2 is just about as good and one of our favorite albums released in July. Looking for fresh-sounding 90s-centric boom-bap Hip Hop? Canadian emcee bRavenous got you covered.
Release date: July 29, 2022.
3. Sankofa - BLKTCHP2
"Boom-bap with wicked lyrics making the tunes slap." Sankofa is an emcee from Fort Wayne, Indiana, and BLKCHP2 is one of the many strong projects he dropped in the past couple of years, and his best of the year as far we're concerned. The album is a continuation of last year's BLKCHP, and like its predecessor, it is another kick-ass presentation of soulful boom-bap and dope wordplay – also like BLKCHP somewhat darker than most of his other releases. Go and check Sankofa out if you've slept on him up to now, you will not regret it.
Release date: July 28, 2022.
4. Joey Bada$$ - 2000
Pro Era chief Joey Bada$$'s third studio album 2000 is a solid record, but not the long-awaited return we were hoping for. Joey Bada$$´s debut album B4.DA.$$ (2015) was more fun and more consistent, and its follow-up All-Amerikkkan Bada$$ (2017) was more forward-thinking and more thought-provoking. Also, the album's cover hints at a return to the classic sounds of Bada$$'s iconic debut mixtape 1999 (2012) – but 2000 is nothing alike really. What 2000 is, is a competently crafted middle-of-the-road Hip Hop album, with great flows and bars from Joey Bada$$ on occasion, supported by dope beats here and there. At the same time, the album is let down in places by bland cross-over instrumentals in other places, corny pop hooks on some songs, and wack features – most notably by the insufferable Chris Brown, who is one of the last persons we'd ever want to hear on a Joey Bada$$ joint.
All that probably sounds more negative than it should – despite its shortcomings 2000 is a thoroughly entertaining piece of music, just not as good or as impactful as we expected from an artist of Joey Bada$$'s caliber.
Release date: July 22, 2022.
5. Femme Deadly Venoms - Femmenomenon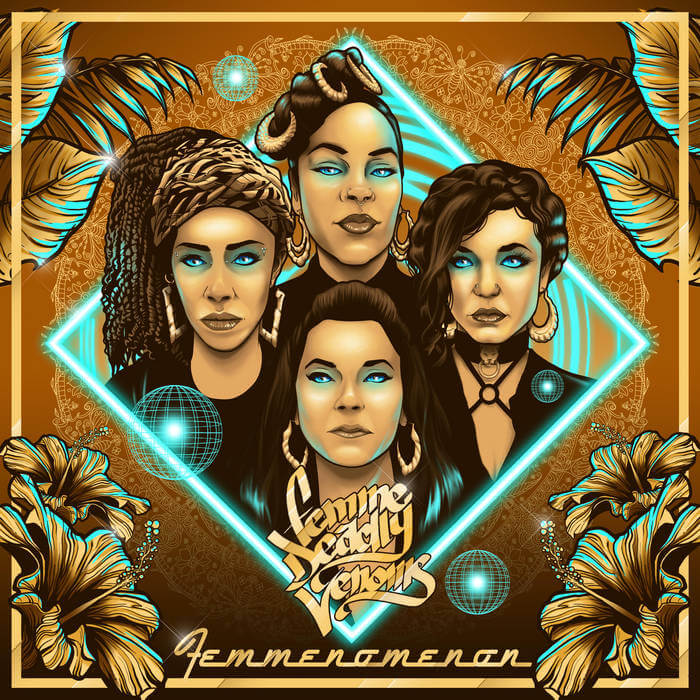 Oakland, California-based Femme Deadly Venoms is a quartet based consisting of Aima the Dreamer (MC), Breathless (MC), Dakini (MC), and Lady Fingaz (Turntablist/Vocalist/Producer). The group's music is a sweet gumbo of Hip Hop, Funk, Soul, and Electronica – Femmenomenon is their second full-length album as a group, and it's their best work to date. Femmenomenon seamlessly combines political messaging with more lighthearted content, all of it backed by smooth instrumentals. The three vocalists have great chemistry, and Lady Fingaz's turntablism is the icing on the cake. The album is too short, but its limited runtime is the biggest knock against Femmenomenon. 
Release date: July 8, 2022.
6. M.A.V. (Da Cloth) & P.A. Dre - The Caution Tape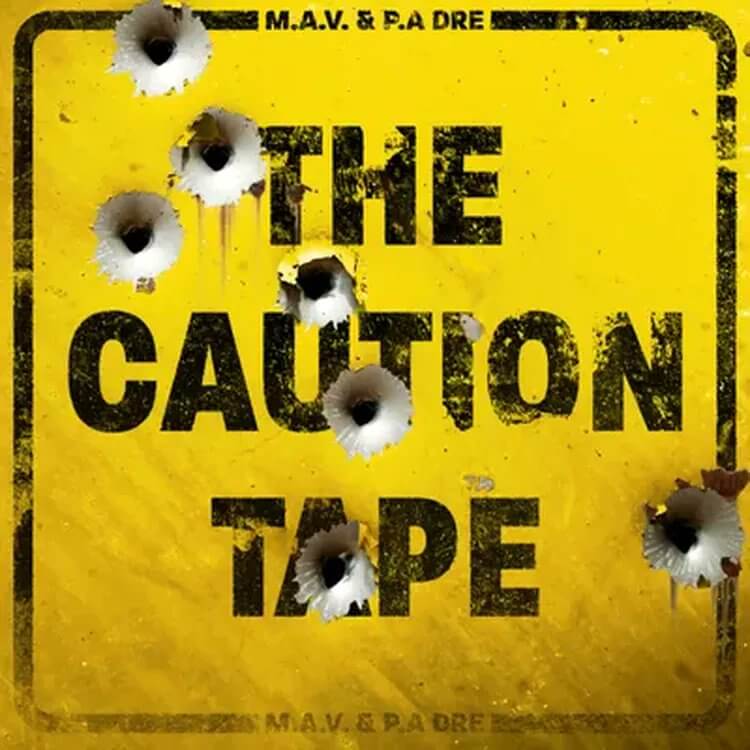 M.A.V. from Rochester collective Da Cloth is one of the top coke rappers in NYC and has been for a while now. The feature list on this project – with Estee Nack, Asun Eastwood, Pro Dillinger, Daniel Son, Rome Streetz, and SmooVth (among others) – is stacked, and P.A. Dre's beats are fire. The Caution Tape is a slice of street rap at its finest.
Release date: July 29, 2022.
7. Obijuan & YUNGMORPHEUS - SLANG CASINO
"Obijuan & YUNGMORPHEUS join forces on SLANG CASINO. Smoked-out raw Hip Hop that sees Obijuan's unique flow tread across a range of soul & funk-laced beats produced by YUNGMORPHEUS. But since both artists are of Bahamian and Jamaican descent respectively, they wanted to bring it back to their Island roots and blend some reggae with the grittier Hip Hop sound they're known for. Slang talk, bravado, and esoteric maundering run throughout the record, with guest features from Rahiem Supreme, Bisk, and looms."
SLANG CASINO is a great project, a highlight in both artists' catalogs.
Release date: July 29, 2022.
8. Joey Cool - The Chairman Of The Board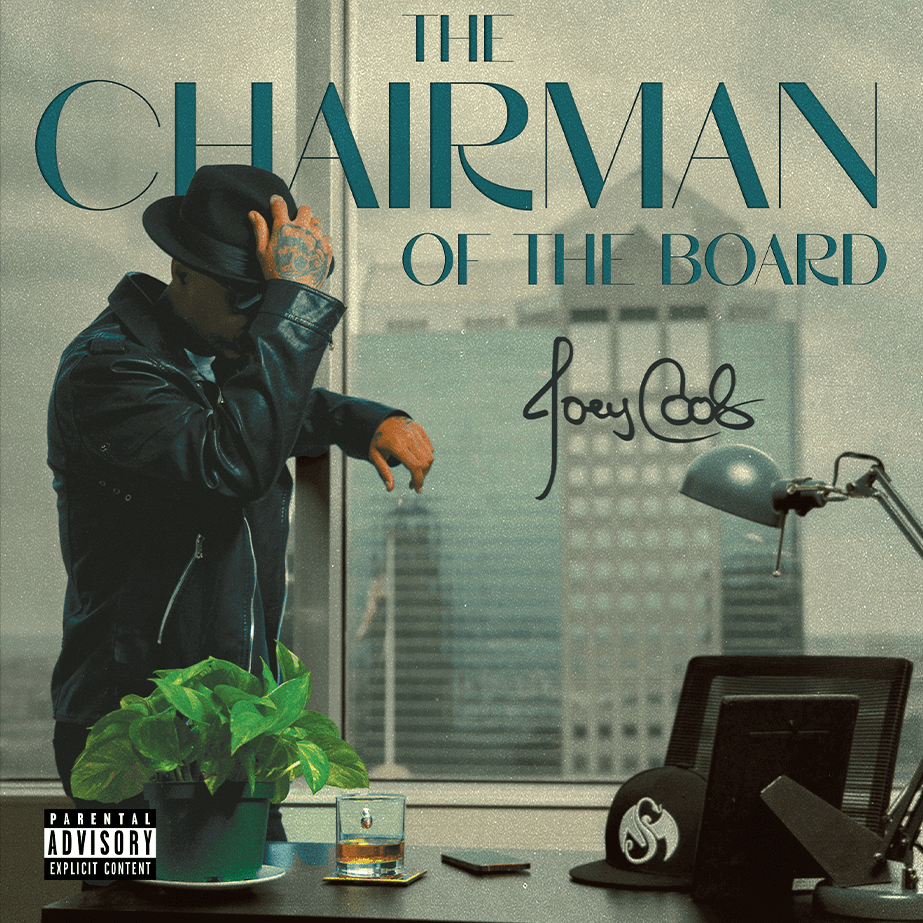 The Chairman Of The Board is the 6th full-length album from Kansas City emcee Joey Cool, released on Tech N9ne's Strange Music label. The Chairman Of The Board is a long but consistent album that has Joey Cool bringing some of his most confident writing and performances to date, supported by an effective blend of straight-up boom-bap beats and a couple of more mainstream-sounding instrumentals.
Release date: July 15, 2022.
9. Lloyd Banks - The Course Of The Inevitable 2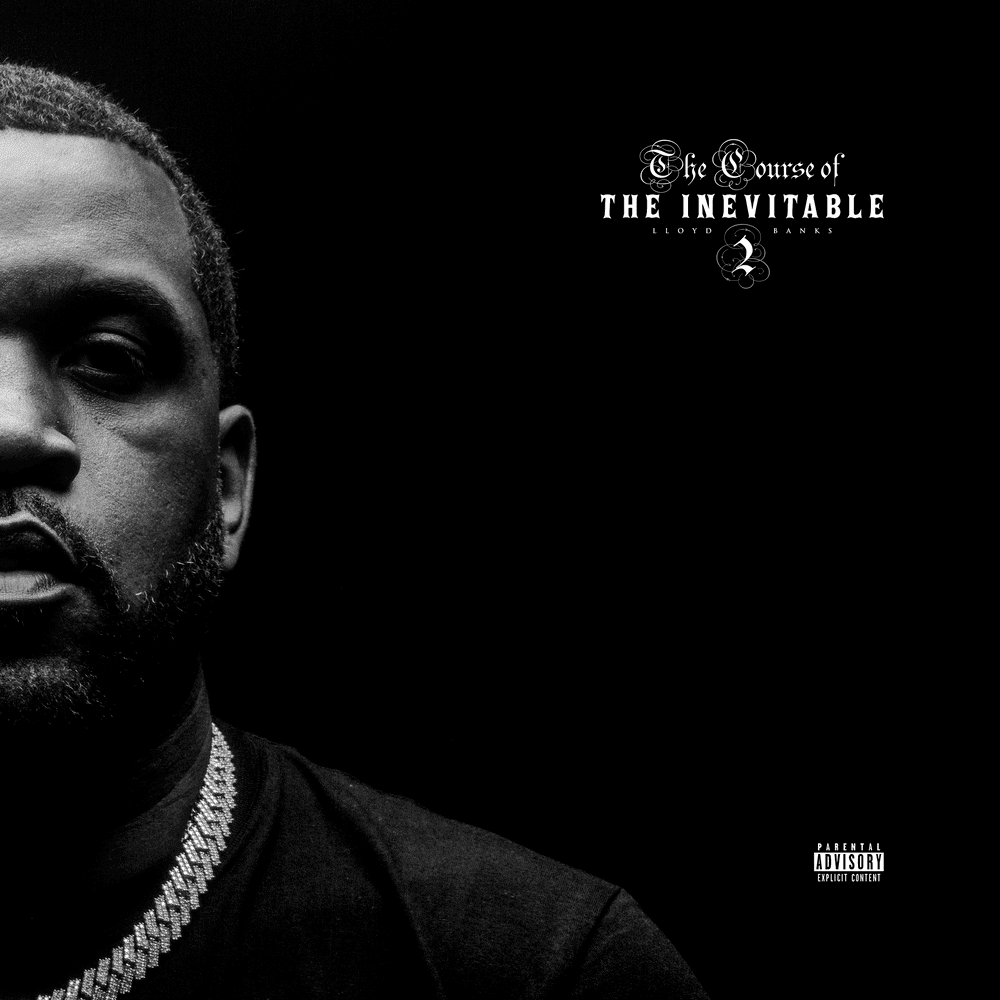 In 2021, G-Unit's prodigal son Lloyd Banks made his long-awaited return with The Course Of The Inevitable – his fourth studio album and his best album to date. The Course of the Inevitable 2 is not quite as strong as its predecessor but it's pretty great too – the dark and moody boom-bap beats are mostly nice (though really memorable), and lyrically Lloyd Banks is on the top of his game again. Good stuff.
Release date: July 15, 2022.
Honorable Mentions
McGyver – Camillionizm
Mickey Diamond – No Liquor Before Twelve
Knowledge The Pirate & Big Ghost Ltd – Wolves Don't Eat With Shepherds
Kota the Friend – MEMO
Wrecking Crew – Sedale Threat
Cognac Kingz (Him Lo & Giallo Point) – Cubanz & Cognac
Ruste Juxx & DJ Views – Im Not Like These Other Rappers
Nyce da Future & Eto – Forever Mobbin
Taiyamo Denku & BoFaatBeatz – Do You Want Bars?
Ty Nitty & DJ Woool – Pain Is Power
Al.Divino – Guns & Butter
Snyp Life – Ingenuity
K1NG ELJAY – PTSD
Schaffer The Darklord – The Derelict Craft
HellRazors – HellRazors
The Bad Seed – Four Finger Ring
Snowgoons – 1st Of Da Month
DeepState – Lead By Example
Daz Dillinger & Capone – Guidelinez
Wordsworth & Kelzwiththaheat – The Fragility Of Life