June 2022 Round-Up: The 9 Best Hip Hop Albums Of The Month: For this piece, we selected our 9 favorite Hip Hop albums released this June. Did we miss any albums you feel need to be mentioned? Let us know in the comments!
Also read: The Best Hip Hop Albums Of 2022
1. Logic - Vinyl Days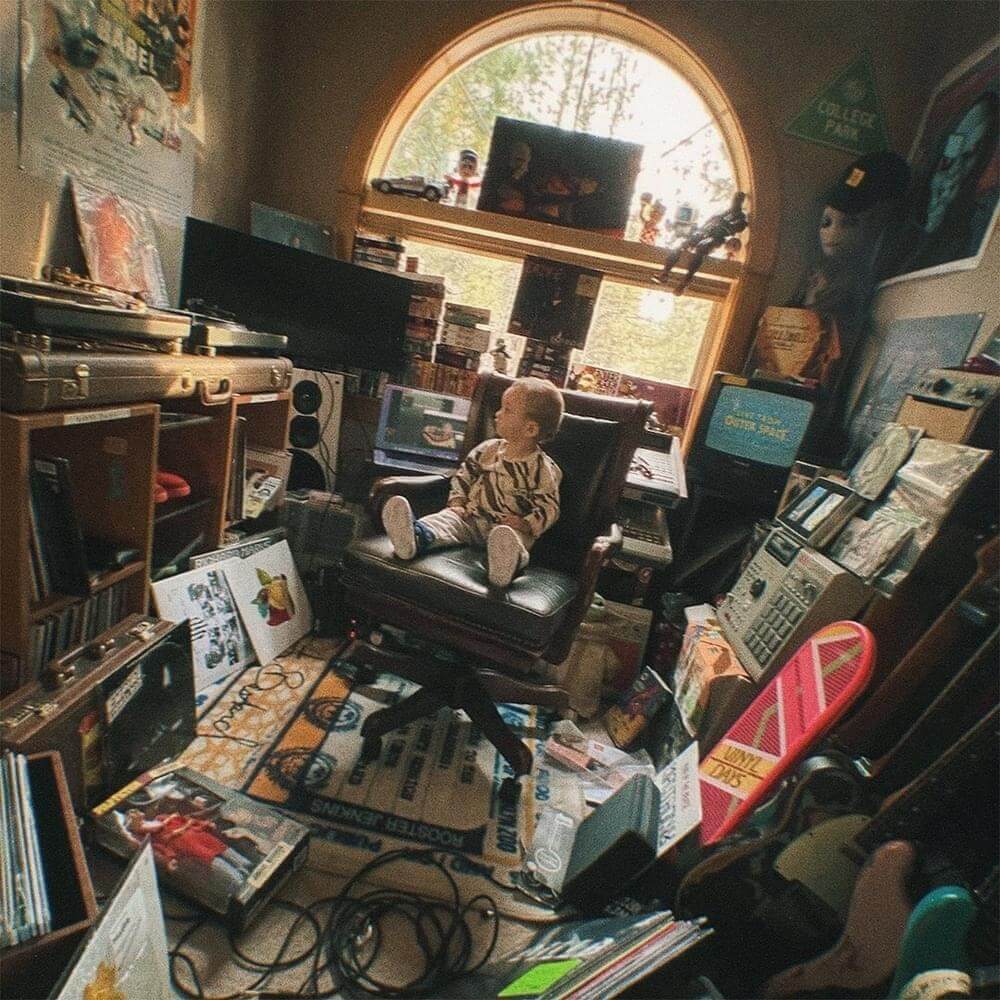 Logic is one of those artists who always have opinions firmly divided – there are plenty of Logic fans, but more haters it seems sometimes. His inconsistent output no doubt is a part of the 'problem' a lot of people have with the Maryland native. Confessions of a Dangerous Mind (2019) was an especially terrible album, and there are other duds in his catalog that are best forgotten. His supposed retirement album No Pressure (2020) was not at all bad though, and with Vinyl Days – his seventh (and first post-retirement) studio album he delivered a winner – absolutely his best project yet.
Vinyl Days is a monster of an album – just over 70 minutes in length. Too much for the ADD crowd probably, but perfect for listeners who still appreciate the art of creating LPs. The lyrical content on this album may not be deep or profound, and guests like Action Bronson, Curren$y, Royce Da 5'9″, RZA, Blu, AZ, and The Game (among others) outshine Logic on occasion, but it doesn't matter. This album FLOWS and despite its runtime, the momentum never falters – 30 tracks (including skits that uncharacteristically do not break the flow of the album), but the album doesn't feel bloated at all. No real weak spots on the tracklist, and plenty of highlights – including tracks such as "Tetris", "BLACKWHITEBOY", "Quasi", "Bleed It", "Clouds", "Therapy Music", "Kickstyle", "Ten Years", "Porta One", and "Vinyl Days" (with DJ Premier).
Vinyl Days lives up to its name – it serves as a warm love letter to the golden age of Hip Hop, with diverse and appealing sample-based boom-bap production from start to finish. Slick, refreshing, and fun – Vinyl Days is one of the biggest positive surprises of 2022. Logic dropped a better Hip Hop album than Kendrick Lamar this year – who would have thought?
Release date: June 17, 2022.
2. ELUCID - I Told Bessie
"I Told Bessie is the third solo album from New York City rapper/producer Chaz Hall aka ELUCID. The title is a reference to his paternal grandmother, Bessie Hall, a powerful presence in his life until she passed away in 2017. From childhood afternoons running around her apartment in the Red Hook projects to living under the same roof in Crown Heights when he was a young man, Bessie was an axis on which Hall's family turned.
While best known as one-half of critically acclaimed duo Armand Hammer, ELUCID has also built an impressive resume of other collaborations and side projects over the past decade. His debut LP Save Yourself dropped in 2016 on Backwoodz Studioz and still holds up as one of the best releases in the label's catalog. It's fitting that ELUCID returns to fertile ground for I Told Bessie, a record of such confidence and power that it feels like a culmination.
I Told Bessie features guests Pink Siifu, Quelle Chris, and billy woods. The album's production is handled by Child Actor, The Alchemist, P.U.D.G.E., Sebb Bash, The Lasso, Kenny Segal, August Fanon, and Messiah Musik. It's an impressive roster of producers, all of whom add something to the hard-hitting funk of this record's ever-warping sonics. Add to that the talents of engineer Willie Green, who helped build this from the ground up. Executive produced by billy woods and ELUCID, I Told Bessie is dedicated to its eponymous matriarch."
2022 is another strong year for both halves of Armand Hammer. billy woods' Aethiopes is pure excellence, and ELUCID's I Told Bessie is just about as good. ELUCID's unorthodox delivery and lyricism make for intriguing listening and the eerie, dusty beats help pull you in even deeper. With I Told Bessie ELUCID put together an abstract Hip Hop album that is coherent and consistent, challenging and accessible at the same time. I Told Bessie is a captivating album, ELUCID's best solo project yet.
Release date: June 10, 2022.
3. Lupe Fiasco - Drill Music In Zion
Lupe Fiasco's eighth studio album Drill Music In Zion is not his best effort, but it's a strong album nonetheless. As a spiritual successor to Tetsuo & Youth (2015), the compact and uncomplicated Drill Music In Zion offers 40 minutes of heartfelt and meaningful bars over jazzy and sometimes trap-esque production – an unorthodox blend of musical styles that works surprisingly well. All instrumentals are intimate and accessible, and Lupe's bars are clever and captivating. The incredible "Ms. Mural" – one of the best songs of the year – is the centerpiece of this album, but the whole project is super solid. Lupe Fiasco is one of the best post-2000 lyricists, and Drill Music In Zion is a worthy addition to his catalog.
Release date: June 24, 2022.
4. The Difference Machine - Unmasking The Spirit Fakers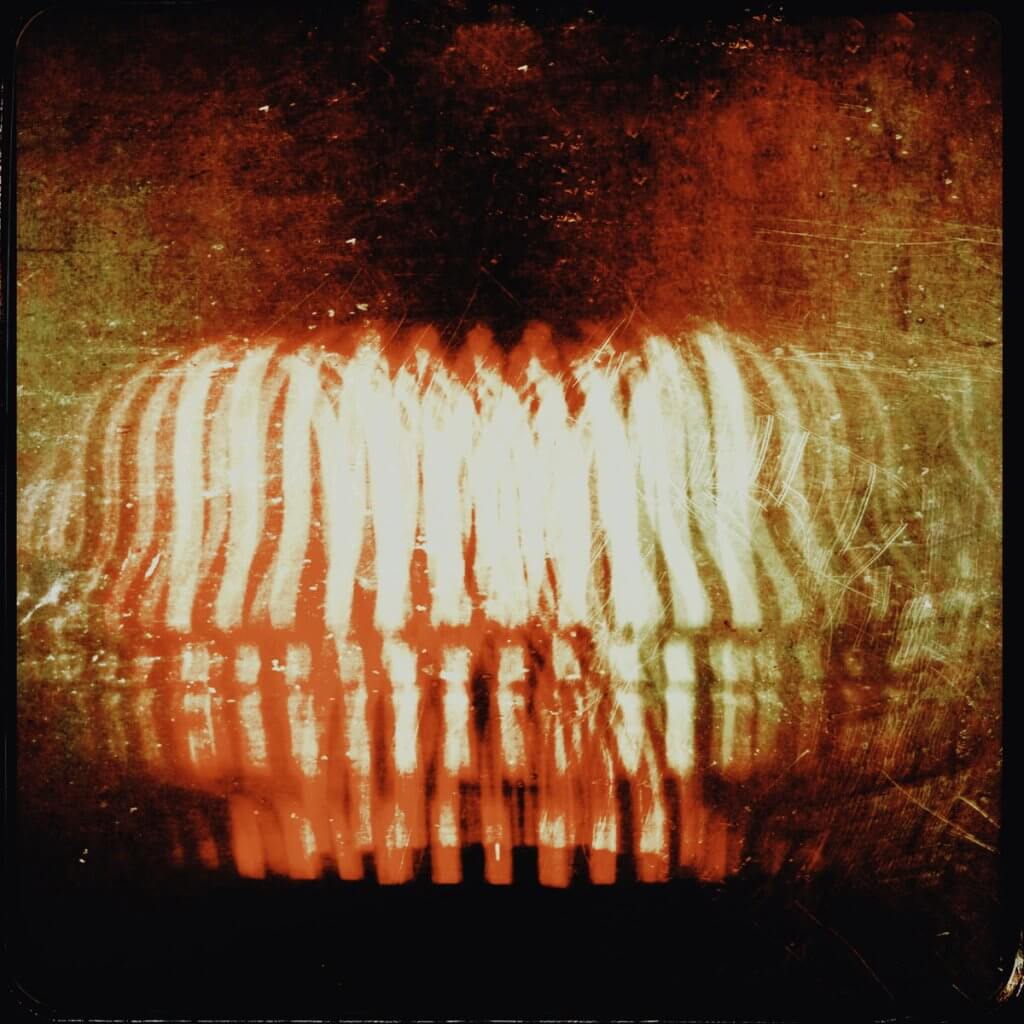 "Loosely based on an essay by the master magician himself, Harry Houdini, Unmasking The Spirit Fakers finds the Atlanta-based psychedelic Hip Hop outfit examining the motives and practices of those who attempt to provide cure-alls and treatments for spiritual ills. Are they gurus or snake oil salesmen? Though abstract in their approach, The Difference Machine attempts to pin down these answers for the listener via a vast backdrop rich with dense lyricism and mind-bending production. Songs like "Repeater" and "Flat Circles" place them in the role of shaman whereas songs like "Car Key" and "It Ain't" venture to ask if they themselves are the spirit fakers in question.
Regardless of what role the ensemble assumes, the album was crafted with the human psyche in mind. Poignant guest appearances from Hip Hop heavyweights such as Sa-Roc, Quelle Chris, Homeboy Sandman, and Denmark Vessey (among others) add more colors to the canvas."
The Different Machine – the duo composed of Day Tripper and Dr. Conspiracy – delivered a gem with this conceptual album, their third full-length album. The sound is experimental and dense, but the album is accessible enough to appeal to more Hip Hop listeners than just the left-field crowd. Unmasking The Spirit Fakers is a great project you will not regret checking out.
Release date: June 28, 2022.
5. Hush & Bobby J From Rockaway - 7182313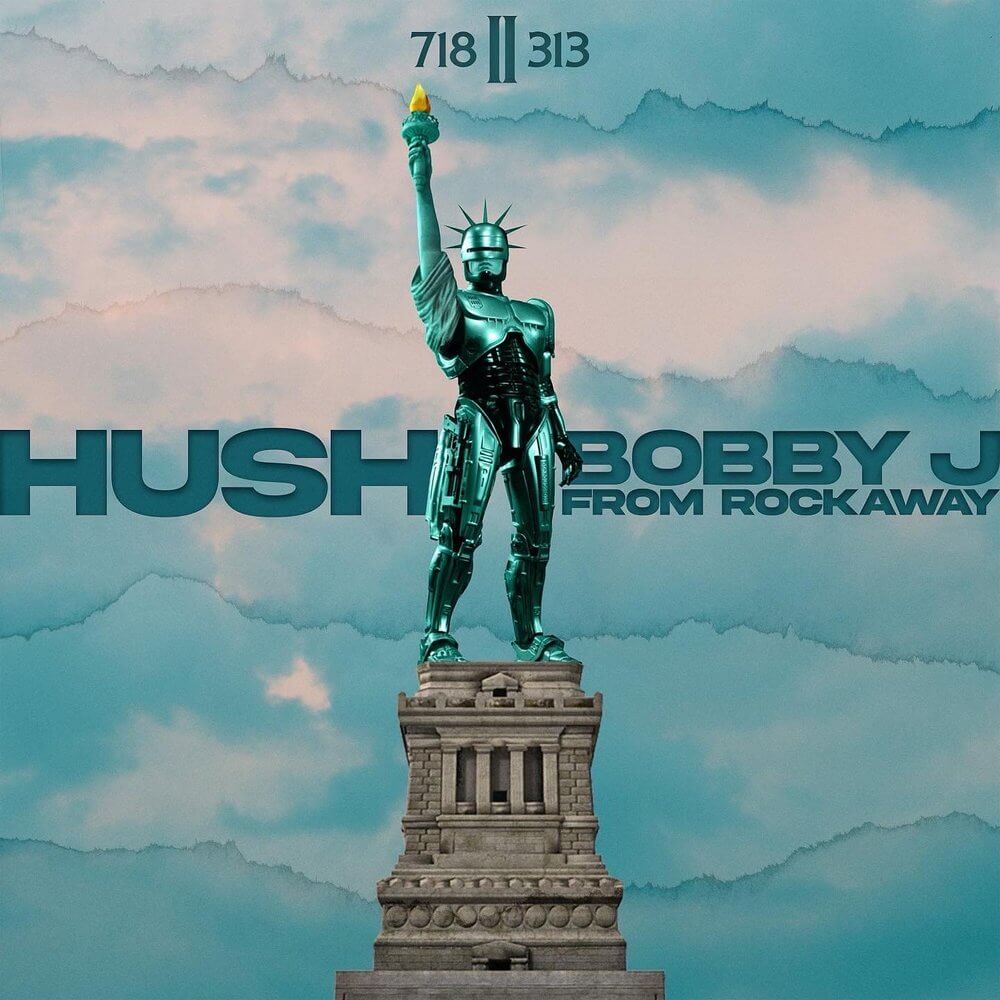 7182313 is the long-awaited collaboration album between Queens, NYC rapper Bobby J From Rockaway and Detroit veteran artist/producer Hush. The album title refers to the ZIP codes of both NYC & Detroit respectively and the joining of forces between the two cities' rich Hip Hop scenes. The album boasts high-profile guest appearances from the likes of Daru Jones, Trick Trick, Guilty Simpson, Marv Won, Kwamé, Lil Dee, DJ Rob Swift, DJ Godfather, and Ro Spit among others. With 11 of the 13 tracks produced by Hush, 7182313 takes the listener on an audiovisual tour through both cities by showcasing the best talent each region has to offer.
Hush's production is dope as f and the bars and wordplay of Hush, Bobby J, and guests are top-notch. If not for a couple of tracks with (as far as we are concerned) out-of-place poppy production and hooks ("Kolm" and "Running" most notably) this album would have ended up even higher on this list – but as it is this is a must-listen anyway, especially for Hip Hop traditionalists. Favorite tracks: "The Truest", "Let The Opera Sing", "Oh Yeah", "Capers", and "Posse Cut".
Release date: June 28, 2022.
6. Blak Madeen - Amongst The Living Dead
"On their third album for SpitSLAM, Boston's Blak Madeen show no signs of slowing down. Intelligent lyrics, intricate flows, and neck-snapping beats will educate, entertain, and get you involved. Featuring guest appearances by Smiff-N-Wessun, Edo. G, Reef The Lost Cauze, The Impossebulls, and the late, great Zumbi of Zion I."
Amongst The Living Dead is a great album. Conscious bars and engaging 90s-centric beats laced with sharp cuts & scratches – pure Hip Hop.
Release date: June 3, 2022.
7. Pan Amsterdam & Damu The Fudgemunk - EAT
"EAT is the brand new album from your favorite rapper trumpeter, Pan Amsterdam. Made with fans of both food and Hip Hop in mind, the LP opens up a new pocket in the Pan Am dimension: the rapper-producer album. The whole thing's a collaboration with underground legend and Def Pressé family Damu The Fudgemunk. Perceiving the world in terms of taste, EAT is musically wistfully joyous, and lyrically playful – a full menu with Pan Am your maître d', and Damu the chef du cuisine. Damu's beats are deep, warm, melodic, and progressive, a perfect playground for the duality of Pan Am's beat poetry and Leron's caressing trumpet, which as always is a persona in itself."
Damu The Fudgemunk doesn't miss, and his production on EAT is jazzy and tasteful – a joy to listen to. Pan Amsterdam's vocals may not be for everybody: his idiosyncratic spoken word flows and semi-abstract oddball bars certainly are 'different', something like what a hybrid of Guilty Simpson and MF DOOM would sound like. EAT is a unique piece of music, an album that may require a few listening sessions to be able to fully appreciate it but one that will certainly grow on you.
Release date: June 24, 2022
8. inkline - DUCKHOPEWELL PT. II
Nerves Baddington's producer/emcee inkline was co-responsible for one of 2022's best projects with the Alabama-based trio's Micro/Macro double album, and his solo project DUCKHOPEWELL PT. II is another winner. Dark and moody instrumentals set the tone, perfect backdrops for inkline's introspective and deeply personal bars.
Release date: June 20, 2022.
9. Dom Dirtee - The Hardcore Composer 2
After years of creating classic art for Hip Hop's most respected entities (Redman, Prodigy/Mobb Deep, Gang Starr, The Alchemist, Statik Selektah, Roc Marciano), Dom Dirtee made his production debut in 2020 with The Hardcore Composer through the legendary Duck Down Records. Now in 2022, Dom is back with another heavyweight roster of MCs (M.O.P.'s Lil Fame, Tragedy Khadafi, Ras Kass, Reks, Termanology, and Onyx, among others) and a hard-hitting batch of beats for The Hardcore Composer 2.
Release date: June 24, 2022.
Honorable Mentions
Wordburglar – Burgonomic
Rebelwise – Rebelwise
Mic Bles – The Features
C-Lance – The Undying Flame
Bizarre – He Got A Gun
J. Stone – The Definition Of Sacrifice
Kevin Gates – Khaza
Westside Boogie – More Black Superheroes
Conway The Machine & Big Ghost Ltd – What Has Been Blessed Cannot Be Cursed
MC Eiht – Official Re-Up: The Double Album