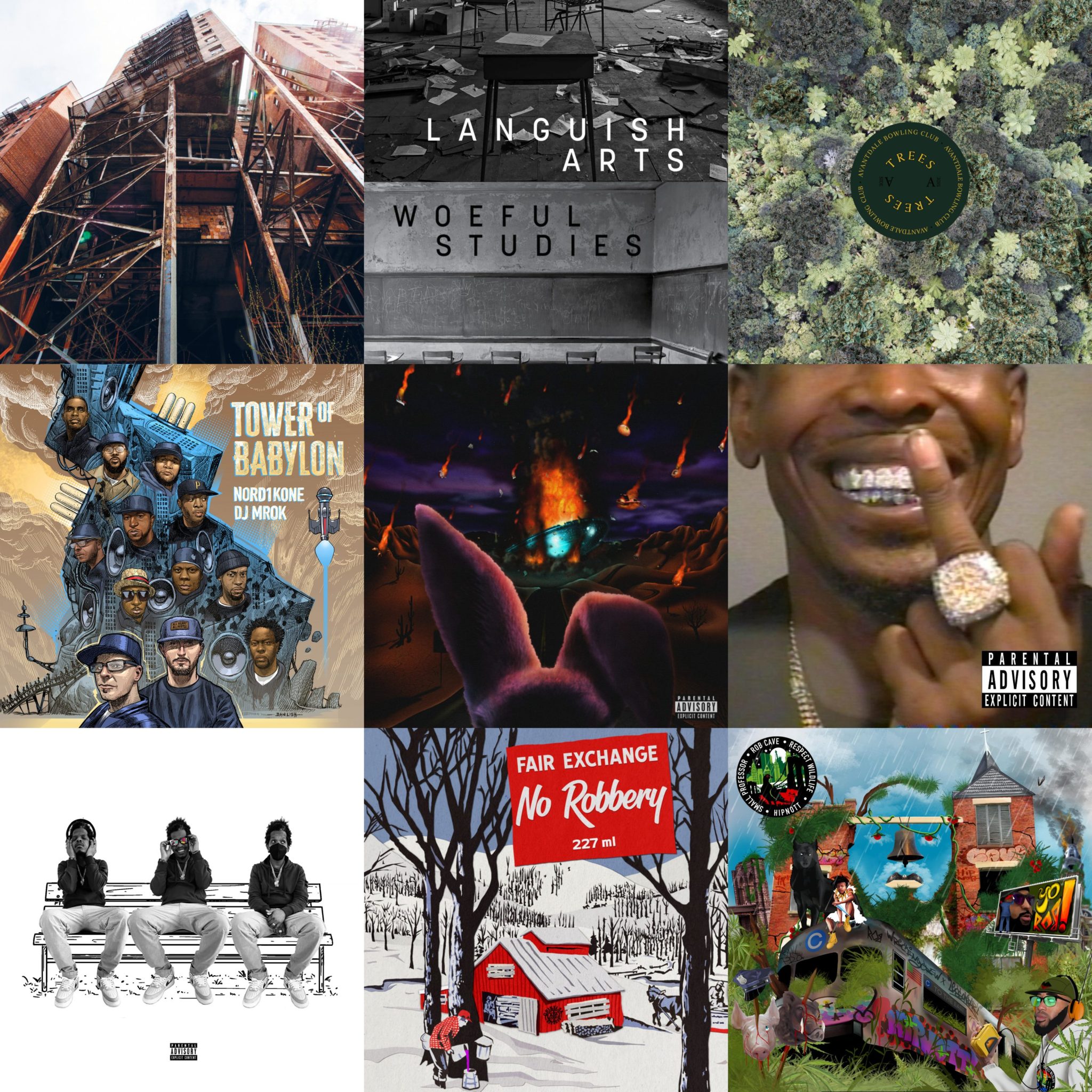 September 2022 Round-Up: The 9 Best Hip Hop Albums Of The Month: For this piece, we selected our 9 favorite Hip Hop albums released this September. Did we miss any albums you feel need to be mentioned? Let us know in the comments!
Also read: The Best Hip Hop Albums Of 2022
1. billy woods - Church
billy woods never misses. He truly is a generational lyricist, one of the best rappers active today (and not just in the experimental/abstract subgenre). His writing still seems to get better somehow, and he has really mastered his delivery – his spoken-word style is straightforward but totally commanding at the same time. Not even half a year after the outstanding Aethiopes, billy woods comes with a second project that deserves to be counted among the year's best. Church is different from Aethiopes but just as good. Whereas Aethiopes is heavier on the experimental side and arguably less accessible, Church – while still firmly left-field – is a more straightforward beats and bars affair, this time with production from Messiah Musik whose instrumentals are more in line with the sounds of Blockhead and Kenny Segal on earlier billy woods projects.
Church is a compelling piece of music, a near flawless front-to-end listen. "Fever Grass", "Classical Music" (with AKAI SOLO and FIELDED), "Cossack Wedding", "Pollo Rico", and "All Jokes Aside" are standouts – but as per usual on a billy woods project, there are no real weak spots to be found on Church. Production is dark and sometimes chaotic, but accessible and relaxing at the same time, and billy woods consistently kills it with his bars and flows. At this point there is no getting around it: billy woods is untouchable, and he is definitely stealing the show in 2022.
Release date: September 30, 2022.
2. Ka - Languish Arts / Woeful Studies
The Brownsville, NYC -based emcee/producer's most recent albums – A Martyr's Reward (2021) and Descendants Of Cain (2020) rank high in our best Hip Hop albums released in the 2020s selection, and his other masterpieces The Night's Gambit (2013) and Honor Killed The Samurai (2016) are among the best albums of the 2010s.
The mostly self-produced Languish Arts and Woeful Studies are Ka's ninth and tenth albums – we will consider the two a total package like a double album. The last track on Languish Arts ends with an instrumental with a flute very similar to the one on the first song on Woeful Studies, connecting the two albums seamlessly. Individually both projects are just under 30 minutes which would make them EPs in our book, but put together this double header offers close to an hour of top-quality music.
Fans of Killah Priest's recent output should know by now not to sleep on Ka, also fans of Roc Marciano's sound will find much to enjoy. Ka is the superior writer though, his pen game is deep and his poetic flourishes are second to none. Ka's lyricism is unparalleled – as always it will require time and attention to really listen in-depth and dissect all of the layers in his bars here. Ka's music can be enjoyed on a more superficial level too, the mostly drumless instrumentals and his spoken word flow are hypnotic and soothing – this is music to keep returning to, whatever you are looking to get out of it. With Languish Arts and Woeful Studies, Ka adds two more gems to an already monumental catalog.
Release date: September 16, 2022.
3. Avantdale Bowling Club - TREES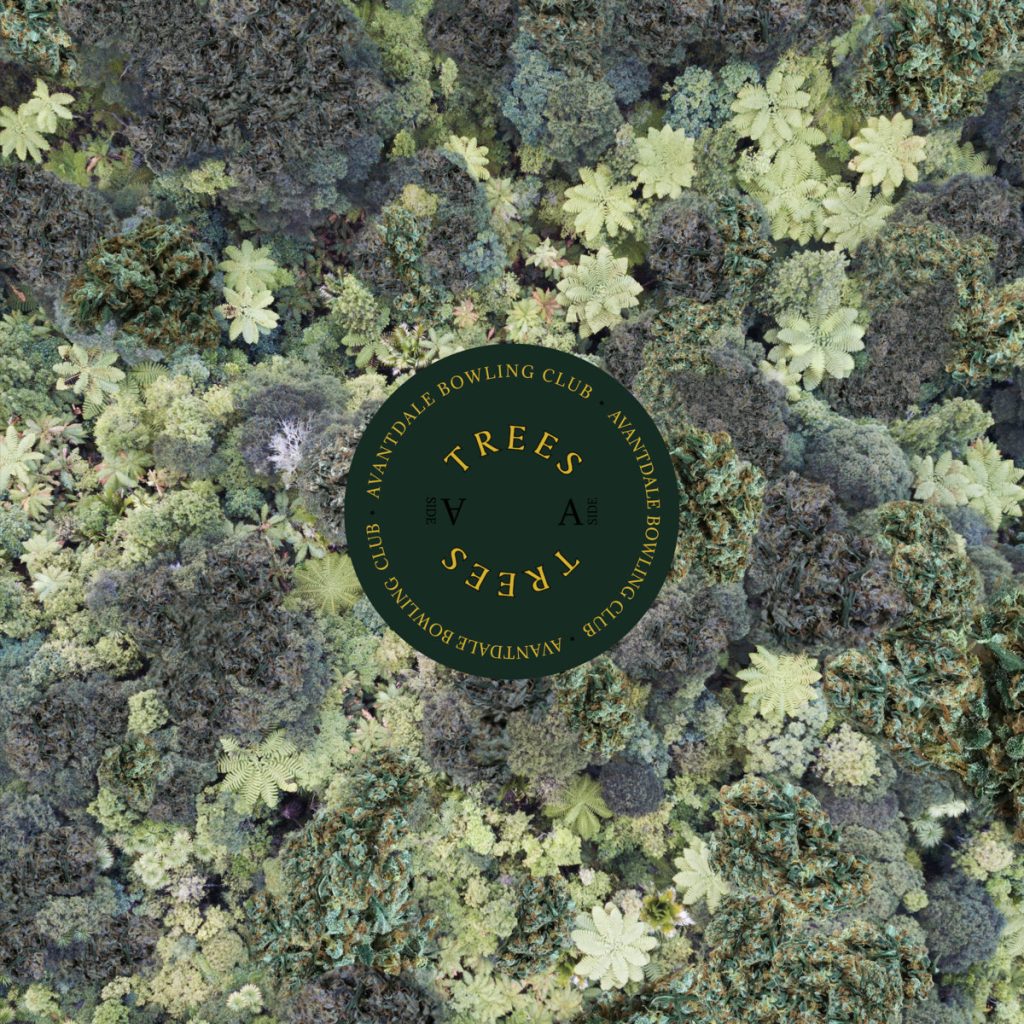 Avantdale Bowling Club is the name under which New Zealand-based artist Tom Scott released a self-titled jazz-rap essential in 2018, one of the best albums released that year. Avantdale Bowling Club presented an effortless fusion of neo-jazz and Hip Hop, a must-have for people with an appreciation for music from acts like A Tribe Called Quest, Digable Planets, Guru, Freestyle Fellowship/Aceyalone, The Pharcyde, The Roots, and even Kendrick Lamar. Avantdale Bowling Club is a timeless piece of music, and this follow-up has that same kind of feel. TREES is more subtle than Avantdale Bowling Club's eponymous debut but just as beautiful. While the first album was more jazz-centered, this one leans more in a Hip Hop direction, offering one of the best mixes of jazz and Hip Hop since TPAB. No doubt about it – just like Avantdale Bowling Club, TREES is a project that will stand the test of time. Don't sleep on TREES – this is one of the best albums of the year.
Release date: September 30, 2022.
4. Nord1kone & DJ MROK - Tower Of Babylon
Following their underground hit LP Escape The Yard, emcee Nord1kone and DJ MROK re-team to bring more boom bap to the masses. This time they brought along an all-star lineup including Kool G Rap, Chuck D, Gift Of Gab, Masta Ace, Craig G, Chip-Fu, Donald D, Chill Rob G, El Da Sensei, Phill Most Chill, and more to construct a rap odyssey strictly for the heads. Hard beats, razor-sharp lyrics, scratches & cuts.
Tower Of Babylon is our kind of Hip Hop.
Release date: September 16, 2022.
5. Freddie Gibbs - $oul $old $eparately
His first collaborative album with the iconic Madlib (2014's Piñata) remains our absolute favorite Freddie Gibbs album, but $oul $old $eparately is definitely up there with his best work too. $oul $old $eparately sees Freddie Gibbs going in a more mainstream direction musically, and he mostly pulls it off (not completely – we could have done without that Offset and MoneyBagg Yo tracks, for instance). The album may lack the gritty sounds of his albums with Madlib and The Alchemist, but the polish of $oul $old $eparately goes surprisingly well with Gibbs's gangsta bars, the album doesn't get too excessively commercial and simply is a super smooth start-to-finish listening experience – Freddie Gibbs is such a strong and versatile rapper he can even make generic trap-tinged instrumentals sound good. Favorite tracks: "Space Rabbit", "Feel No Pain" (with Anderson .Paak and Raekwon), "Rabbit Vision", "Dark Hearted", "Gold Rings" (with Pusha T), and "CIA" (the only song here produced by Madlib).
Release date: September 30, 2022.
6. Rome Streetz - Kiss The Ring
Rome Streetz's Griselda debut full-length Kiss The Ring is one of the best albums released on Westside Gunn's label this year. Kiss The Ring offers 50 minutes of straight gangsta bars by Rome Streetz and guests Conway the Machine, Stove God Cooks, Benny the Butcher, Armani Caesar, Westside Gunn, and Boldy James), and immaculate production by the likes of Conductor Williams, Camoflauge Monk, and Denny Laflare, with single tracks done by Daringer, DJ Green Lantern, and The Alchemist. Along with last year's DJ Muggs-produced Death & the Magician, Kiss The Ring is Rome Streetz's best work to date.
Release date: September 30, 2022.
7. Vic Spencer & August Fanon - Psychological Cheat Sheet 3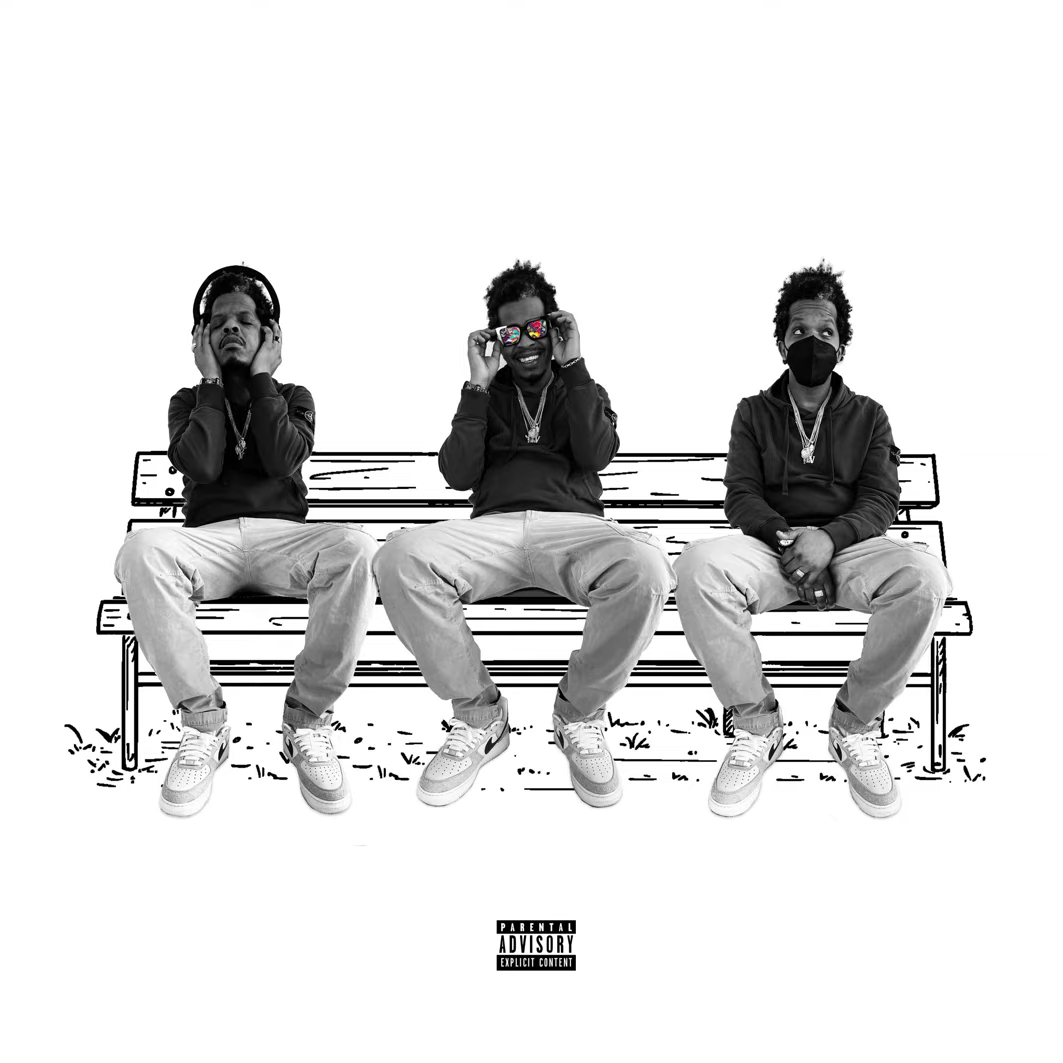 Chicago emcee Vic Spencer has been dropping heat for a while now, with numerous dope projects every year. His Spencer For Higher series (with Sonnyjim) and the Psychological Cheat Sheet albums constitute some of our favorite works of his. Like the previous ones, Psychological Cheat Sheet 3 is produced entirely by the underappreciated August Fanon – who always manages to put his own authentic stamp on anything he produces. His ethereal instrumentals here are flawless and tailor-made for Vic Spencer's distinct baritone, his off-beat flow, and his stream-of-consciousness rhyming. Most of his work is worth listening to, but this one is one of Vic Spencer's best yet.
Release date: September 16, 2022.
8. Boldy James & Nicholas Craven - Fair Exchange No Robbery
Boldy James is one of the most prolific and consistent rappers active today, most of his recent output is good to excellent. This collaboration with Canadian producer Nicholas Craven is no exception – Craven's production consisting of mostly drumless loops laced with dope samples complements Boldy James's monotonous flow extremely well. Fair Exchange No Robbery is a pleasant listen, just a little too drumless, maybe.
Release date: September 30, 2022.
9. Rob Cave & Small Professor - Respect Wildlife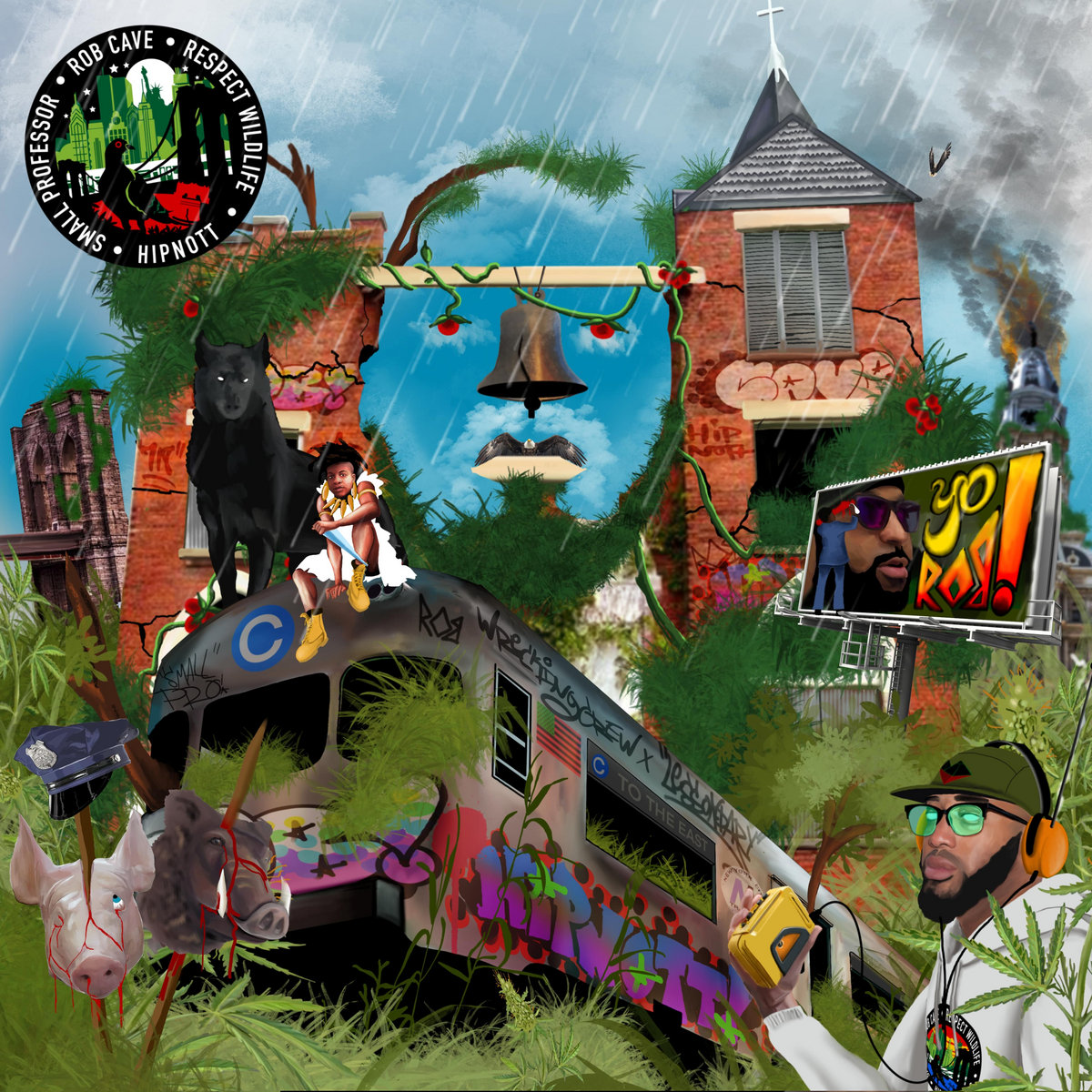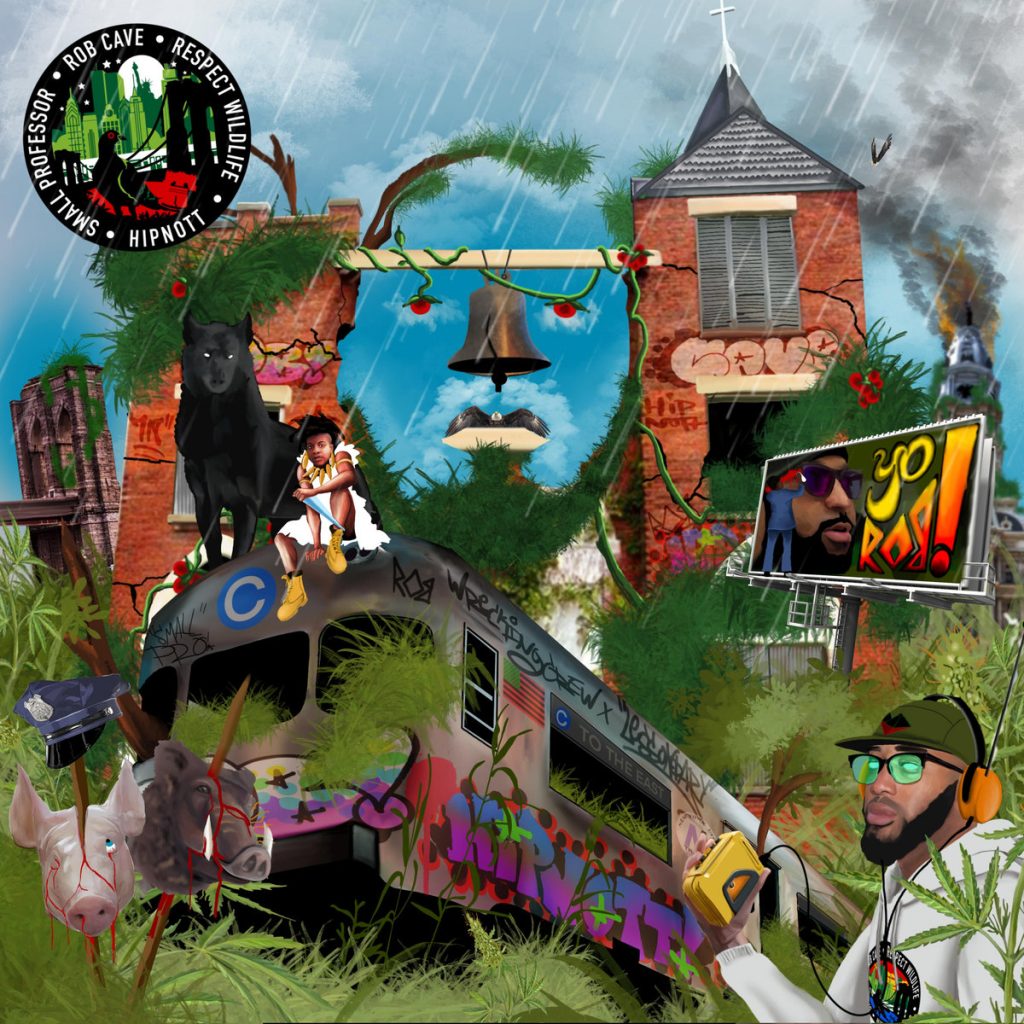 Produced entirely by Philly's Small Professor and narrated by New York legend Dallas Penn, Respect Wildlife is hoodie and boots music. Brooklyn-based emcee Rob Cave is a joy to listen to – he has a strong baritone, with his flow, delivery, and cadence coming off like a great blend of The Last Emperor and Common. Soulful boom-bap beats and clever rhymes focused on the complexities of existence make for an entertaining album that deserves to escape this day and age's short hype cycles – Respect Wildlife is a keeper.
Release date: September 9, 2022.
Honorable Mentions
LMD & Madlib – Flying High
KXNG Crooked & Joell Ortiz – Harbor City Season One
Psalm One & Custom Made – Bigg Perrm
Milano Constantine & Big Ghost Ltd. – Pay The Ghost
Eddie Kaine & K-Sluggah – Chosen
Melly-Mel & DJ Views – Supreme
Pink Siifu & Real Bad Man – Real Bad Flights
K-Rino – Tele-k-nesis
Bronze Nazareth – If You're Worried, You Should Be
Body Bag Ben & Planet Asia – Heist The Crown
Smellington Piff & Illinformed – Roma Supreme
Sol Messiah – GOD CMPLX
Maze Overlay & Farma Beats – Aztecaz
Mista Midwest – Missed Opportunities
SmooVth & Fredro Starr – Project Near You
Trizz – Baseline Cavi
Cappadonna & Stu Bangas – 3rd Chamber Grail Bars
BoFaatBeatz – Deadly Duos
Prodigy – The Hegelian Dialectic 2: The Book Of Heroine