August 2022 Round-Up: The 9 Best Hip Hop Albums Of The Month: For this piece, we selected our 9 favorite Hip Hop albums released this August. Did we miss any albums you feel need to be mentioned? Let us know in the comments!
Also read: The Best Hip Hop Albums Of 2022
1. Danger Mouse & Black Thought - Cheat Codes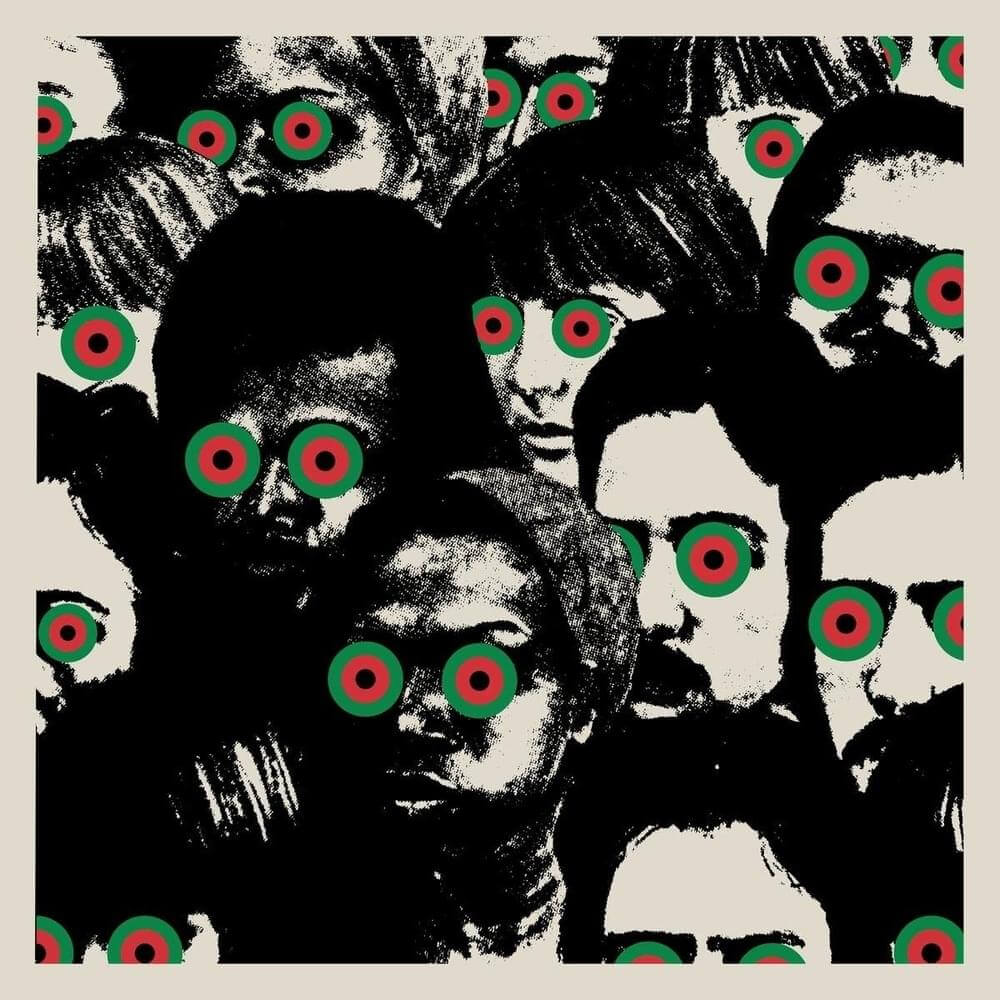 So this is what happens when one of the most skilled producers in the music biz joins forces with one of the most talented emcees of all time. The long-awaited Cheat Codes is a Hip Hop masterclass, delivering on its promise to the fullest. Danger Mouse's soulful boom-bap production is elegant and hard-hitting at the same time, and Black Thought effortlessly proves for the hundredth time he is one of the best to ever do it – his flow, his delivery, his vernacular: even in his fourth decade in the game as a recording artist there are few (if any) rappers who come close to the level of skill he has been consistently displaying.
At 38 minutes, Cheat Codes is not a long album, and the momentum doesn't falter for a single second. The album manages to maintain attention throughout its whole runtime with ease, not only because of the quality of the music and the vocals but also because pretty much every song has something unique to offer. Black Thought kills it throughout the whole tracklist and the stacked feature list is top-notch: Raekwon, Joey Bada$$, Run The Jewels, A$AP Rocky, and Conway The Machine (among others) all add value with their contributions, and MF DOOM steals the show with a bittersweet but outstanding posthumous verse on "Belize". There's not a moment wasted on skits or other such nonsense, and all 12 tracks are equally strong.
Top-tier production and lyricism – Cheat Codes is one of the best Hip Hop albums released in 2022.
Release date: August 12, 2022.
2. Roc Marciano & The Alchemist - The Elephant Man's Bones
The Elephant Man's Bones is the long-awaited collaborative album from Roc Marciano & The Alchemist, fully produced by The Alchemist, featuring Action Bronson, Boldy James, Ice-T, & Knowledge The Pirate.
Roc Marciano is one of the indisputable Hip Hop MVPs of the past decade. After being part of Busta Rhymes' Flipmode Squad and a quarter of underground crew The U.N. around the turn of the millennium, he later reinvented himself to become the main player responsible for revitalizing the mafioso subgenre (pioneered in the 1990s by icons like Kool G Rap, Raekwon, and Nas). He also is the originator of atmospheric, gritty lo-fi beats as a backdrop for his rhymes – setting the trend for lots of newcomers who would go and build on this sound (think Griselda and all their affiliates and copy-cats).
Marcberg (2010), Reloaded (2012), Marci Beaucou (2013), Rosebudd's Revenge (2017), RR2: The Bitter Dose (2018), Behold A Dark Horse (2018), Kaos (with DJ Muggs, 2018), Marcielogo (2019), and Mt Marci (2020) are all excellent projects, and at least the first two are subgenre classics. The Elephant Man's Bones is Roc Marci's ninth solo album and one of his best.
It's the majestic work of The Alchemist on the boards that elevates this project to another level. There's a perfect balance of drumless and hard drum instrumentals on The Elephant Man's Bones, and it cements The Alchemist's status as one of the foremost producers in the game ever. From his work with Mobb Deep just before the turn of the millennium to the albums he produced for Freddie Gibbs, Boldy James, and Armand Hammer in recent years – his legacy is indestructible at this point. The Elephant Man's Bones is another gem in his crown – the silky smooth instrumentals on this album are spectacular, addicting even. The guest vocalists kill it too, best contributions here are from Knowledge The Pirate and Boldy James. The iconic Ice-T shows up too, he doesn't have an actual verse but his short storytelling bits on "The Horns Of Abraxas" still add flavor and attitude to the album.
The Elephant Man's Bones is an amazing record. Alchemist's flawless production and Roc Marci's illustrious wordplay combine into a hypnotizing cinematic experience, in the form of a 14-track album that will soon be considered a modern classic.
Release date: August 26, 2022.
3. JID - The Forever Story
Atlanta native JID is the most interesting artist to come out of J. Cole's Dreamville camp. The Never Story (2017) was an impressive debut album, and DiCaprio 2 (2018) was a solid follow-up. The Forever Story came highly anticipated after a four-year wait and with his third solo full-length JID does not disappoint – in fact, The Forever Story is his best album yet.
Conceptually, The Forever Story is a sequel to The Never Story. The title is a direct reference to the 2017 album's title, and the artwork alludes to the 2017 album's artwork. With his flow and musical choices, JID has all the characteristics to appeal to fans of mainstream rap but unlike most mainstream rappers he doesn't sound generic and he actually has bars worth listening to – so fans of more traditional Hip Hop should be able to get into The Forever Story too despite its pop-appeal. JID succeeds where lots of his contemporaries fail: on the hour-long The Forever Story he manages to perfectly balance banging trap-flavored cuts, smooth neo-soul-tinged songs, and punchy boom-bap tracks into a dynamic but coherent whole (despite a host of different producers being involved). JID's flows are on point, his pen game is strong, the hooks on this album are enjoyable, and the features (EARTHGANG, 21 Savage, Ari Lennox, Yasiin Bey (Mos Def), Lil Wayne, among others) all come through. The Forever Story is an excellent album, one that met – or even exceeded – the high expectations preceding it.
Release date: August 26, 2022. 
4. ShrapKnel - Metal Lung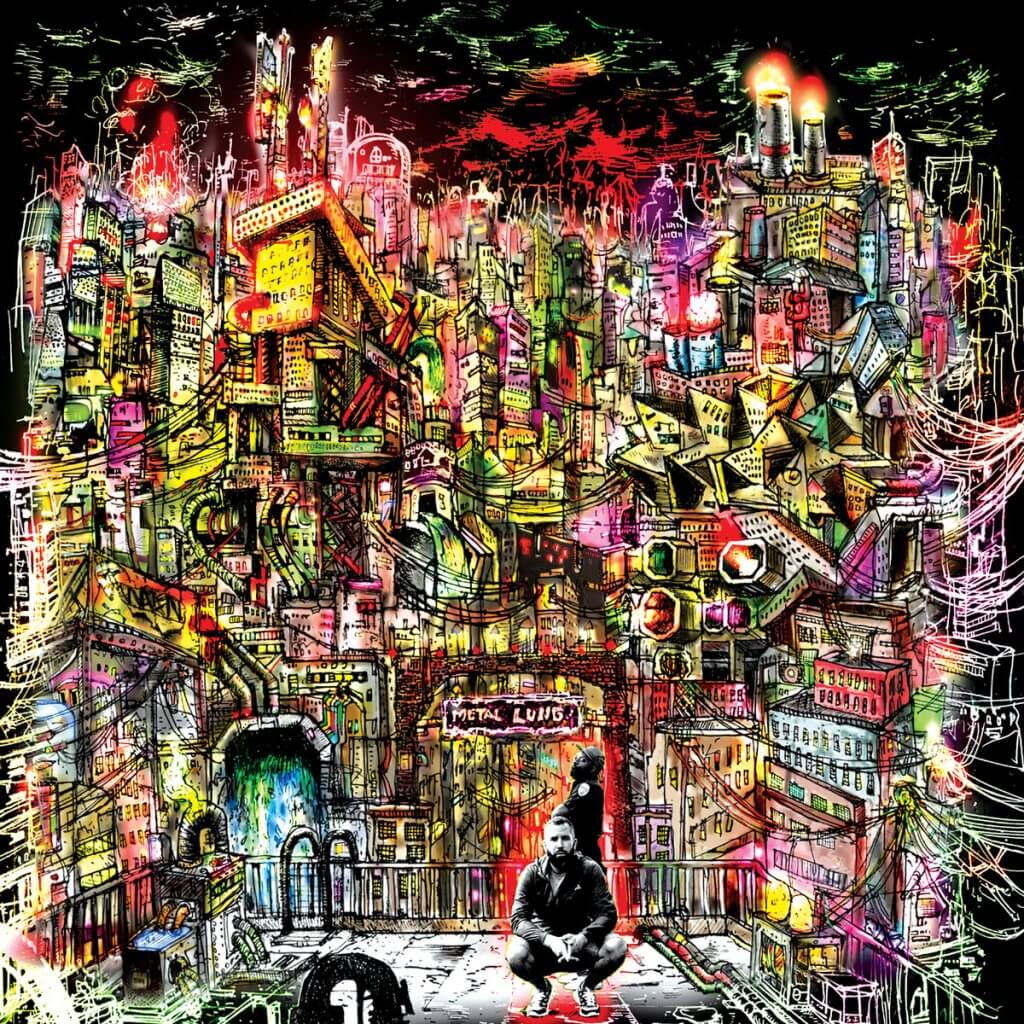 Backwoodz Studioz's ShrapKnel pairs two long-time friends and frequent collaborators Curly Castro and PremRock. Although the two rappers have long been part of Philly's Wrecking Crew, ShrapKnel is a pared-down affair; sharp knives in tight spaces. While Curly Castro's and PremRock's most recent solo albums are pretty strong (Castro's incendiary Little Robert Hutton is one of our favorite albums of 2021), their work as a duo is on a whole other level. Their eponymous debut full-length album (2020) was an excellent presentation of left-field boom-bap Hip Hop, and their sophomore effort Metal Lung is even better.
The bulk of the production on Metal Lung is provided by Steel Tipped Dove (who has worked with billy woods and R.A.P. Ferreira), additional production comes from Child Actor (ELUCID, Serengeti, Armand Hammer), and Olof Melander (Moor Mother, Project Mooncircle). Just like on ShrapKnel, the production and flows on Metal Lung are slightly off-the-wall, making for an unbalancing but fully engaging listening experience from start to finish. The mainstream rap music media are collectively overhyping the mostly so-so albums of the big industry names who all dropped new music in 2022, but in the shadow of all that mediocrity 2022 is turning out to be a top year for left-field Hip Hop. Metal Lung is the best the subgenre has to offer, better Hip Hop in any case than most of what the high-profile media darlings released this year.
Release date: August 19, 2022.
5. Jesse the Tree - Pigeon Man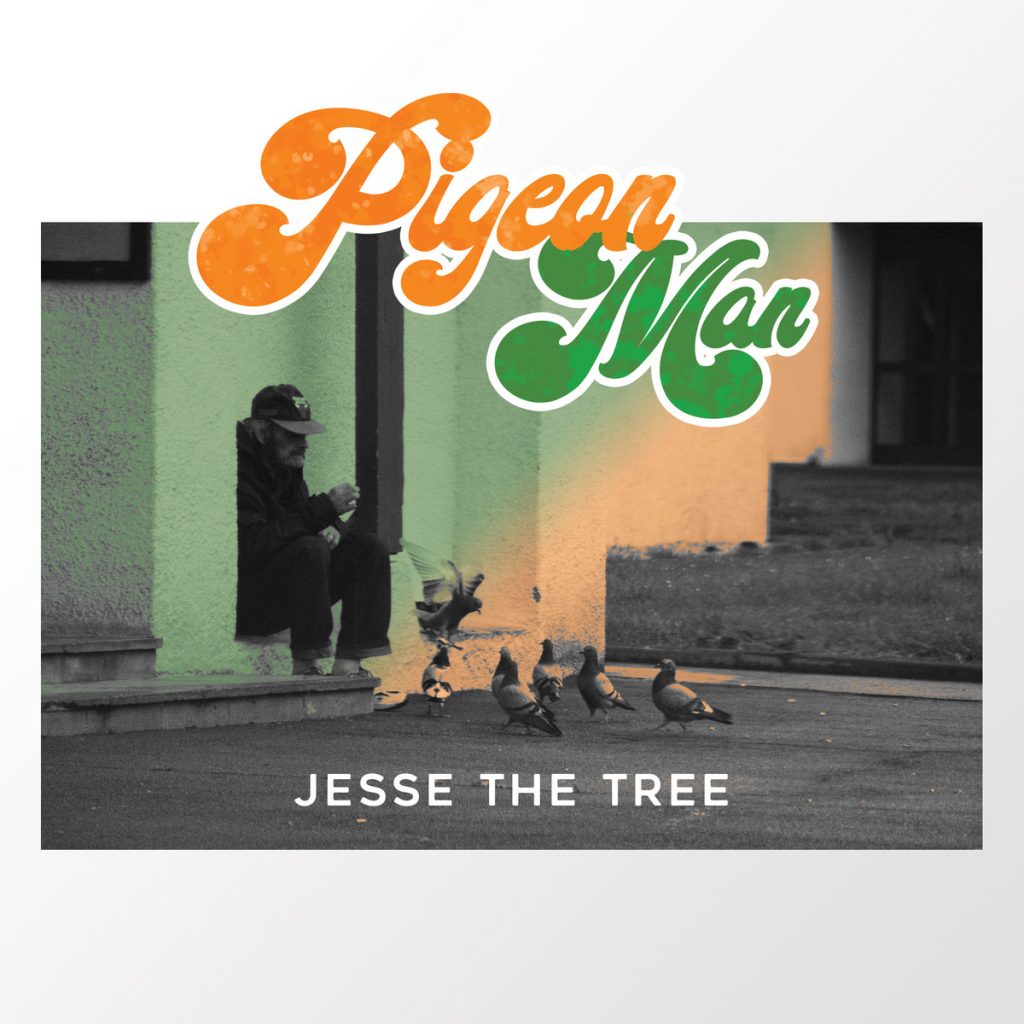 Pigeon Man is Rhode Island-based emcee Jesse the Pigeon's debut album on Sage Francis's Strange Famous Records. With Mopes on the boards and Buddy Peace providing the cuts & scratches as the backdrop for Jesse the Tree's laidback flow and his clever and relatable rhymes, this album is a delight from start to finish.
Release date: August 19, 2022.
6. Meyhem Lauren & Daringer - Black Vladimir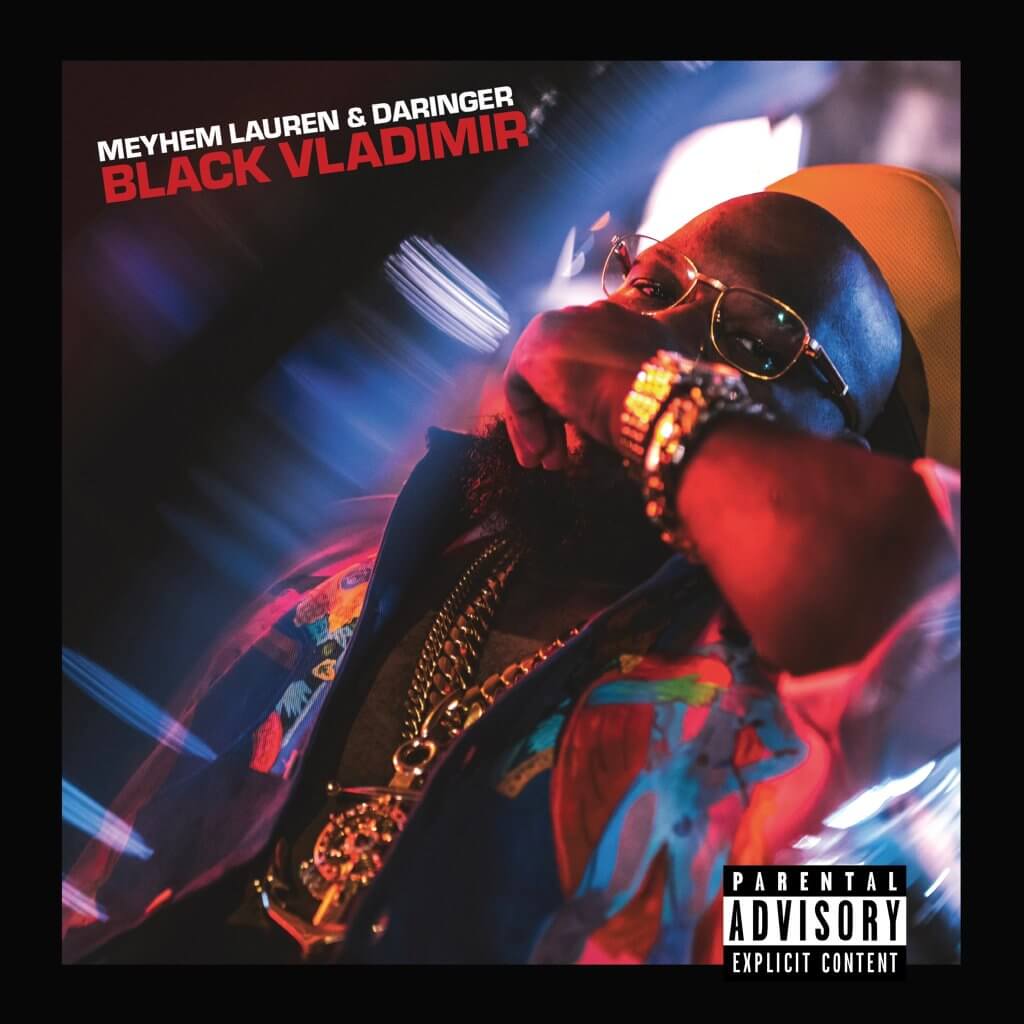 Black Vladimir is Queens-based rapper Meyhem Lauren's eighth full-length studio album, and it's his best release to date – largely thanks to Daringer's menacing production. Daringer's signature sound is a perfect fit for Meyhem Lauren's booming baritone and his gritty street raps, while guest rappers Action Bronson, Conway the Machine, Westside Gunn, Hologram, Elcamino, and Flee Lord showed up to provide the icing on the cake. Lots of similar albums out these days, but Black Vladimir is one of the best of the year in this 'noir-rap' subgenre.

Release date: August 26, 2022.
7. Alsace Carcione - Luto
Alsace Carcione is an artist from Dallas, Texas, and Luto (the Portuguese word for 'mourning') is her first full-length release since 2015's Cryptic Conundrum. That's a long time between projects, but in this case, the wait was worth it. Luto is an outstanding piece of music, with a 14-song tracklist composed of nothing but captivating instrumentals and thoughtful, emotionally-charged lyrical content.
In Alsace Carcione's own words: "This project was a process to create because it dwelt with confronting massive levels of pain and hurt. After experiencing some of the darkest days imaginable, I went through a period of grief and intense mourning. Luto, the perfect word to describe my state of mind, that is a constant battle to acknowledge but not to dwell in. I claim victory over loss, this is that story."
Don't sleep on Alsace Carcione and her Luto, this is one of the best albums released in August.
Release date: August 12, 2022.
8. The Silversmiths - The Beat Shall Inherit The Verse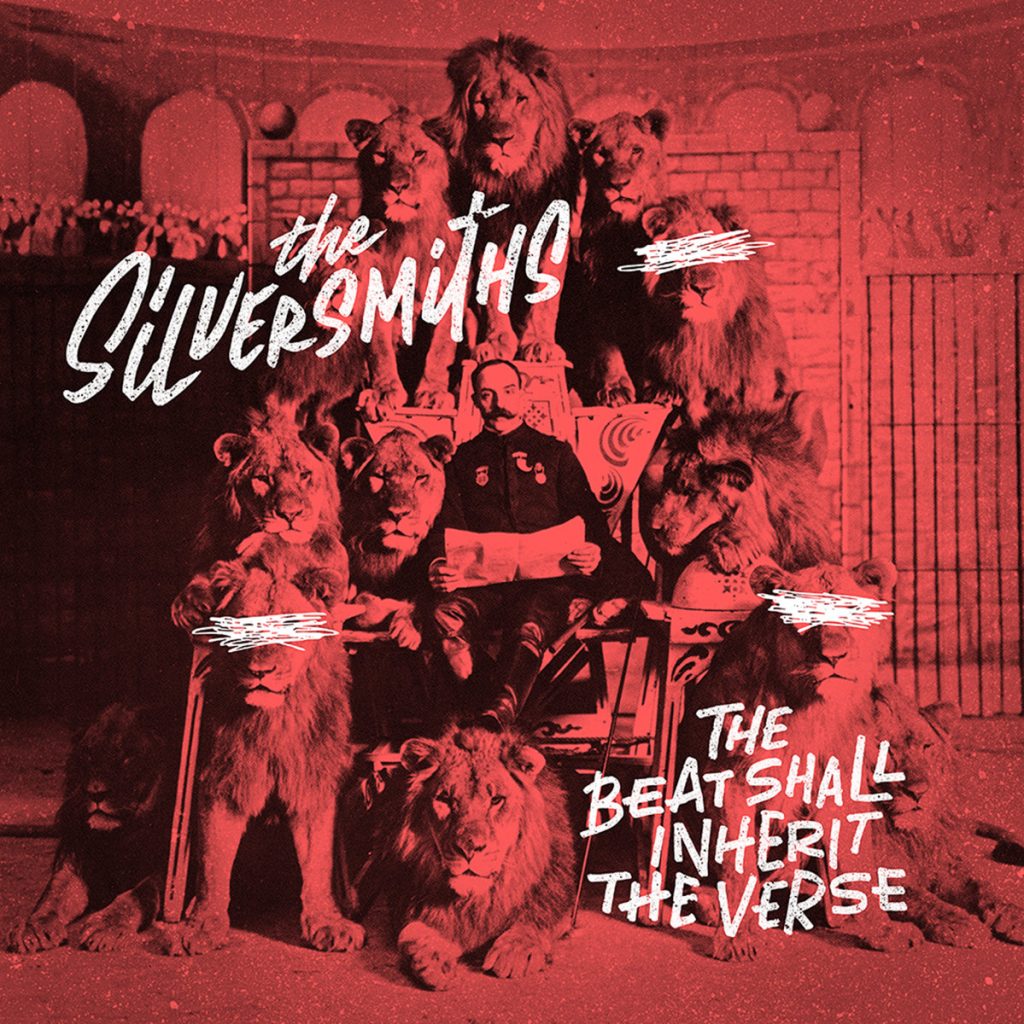 The Silversmiths are a duo composed of regular collaborators JON?DOE and Sankofa. The two worked with producer Agent Orange for The Beat Shall Inherit The Verse, who reemerged from an extended absence to help finish this album years in the making. It's a good thing this project wasn't lost because it is a fun and infectious listen. Fresh, slightly left-field boom-bap beats and energetic back-and-forth wordplay – The Beat Shall Inherit The Verse is a great album, uncomplicated and unpretentious but entertaining and enjoyable to the max.
Release date: August 25, 2022.
9. Bloodmoney Perez - Curses
Bloodmoney Perez's Second Hand Accounts is our favorite album released in January of this year, and this follow-up is excellent too. It's built on unfinished cuts at the time of the recording of Second Hand Accounts, songs that clearly were too good to keep unfinished and shelved. Baltimore producer Messiah Musik once again took care of most of the production duties, and AJ Suede, Sleep Sinatra, and Blu show up for "Dante's Inferno" – one of the best posse cuts you'll hear this year.  Curses is a concise but well-rounded project, a must-have for those who also liked Second Hand Accounts. 
Release date: August 26, 2022.
Honorable Mentions
AJ Suede – Oil On Canvas
STS & RJD2 – Escape From Sweet Auburn
Diamond D – The Rear View
Supreme Cerebral x Yoga Flame Kane – The Bad Guy
Substance810 – The Monolithic Era
Chayna Ashley & IM'PERETIV – The Precedent
Krohme – The Ceremony Of Innocence
Ty Farris & Sebb Bash – Fluorescent Mud
Termanology – Determination
Meechy Darko – Gothic Luxury
BeermoneyUnltd – Scumbag Beer Club
Tragedy Khadafi & BP – Immortal Titans Vol. 2
Jay Worthy & Harry Fraud – You Take The Credit, We'll Take The Check
M.I.C. Murphy – The Second Descension
J.Lately – Breakfast
Azizi Gibson – You Reap What You Sew
Larry June – Spaceships On The Blade
The Game – Drillmatic: Heart vs. Mind