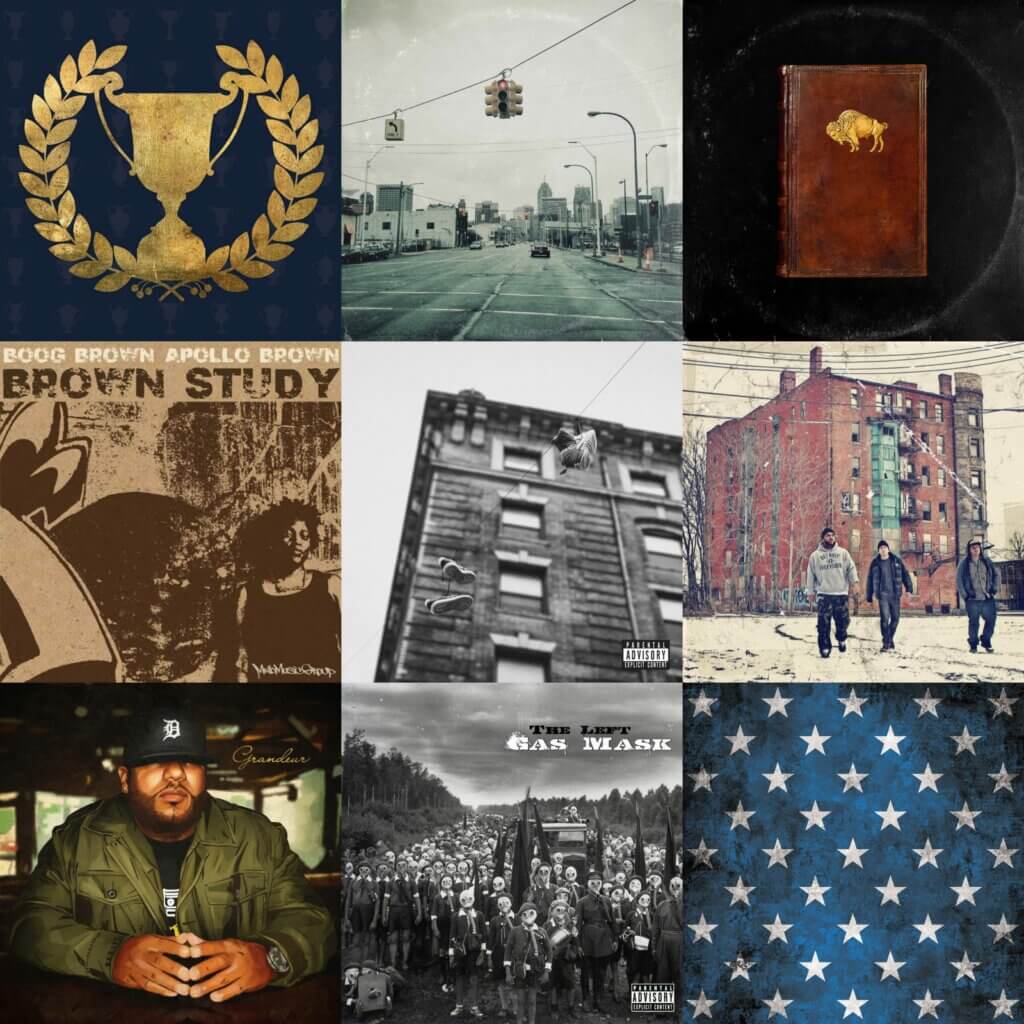 Top 10 Albums Produced By Apollo Brown: [Simplicity is genius. Great artists can make the ostensibly impossible seem effortless. It's in this rarefied air where you'll find Detroit's Apollo Brown, constantly conjuring fresh innovations out of a tried-and-true formula. For the last decade, the Mello Music Group artist has singularly re-defined and expanded the foundation of what boom-bap production can sound like in the 21st Century.
The author W. Somerset Maugham said that "tradition is a guide and not a jailer." In his own way, the Grand Rapids-raised vet has followed that same axiom. Some artists set out to re-invent the wheel; Apollo has managed to perfect it—amassing a diverse catalog inspired by artesian sources of 90s New York Hip Hop, but not bound by orthodoxy or ideology. This is the tradition that Apollo Brown triumphantly upholds: the head-nodding, screwface-inducing, soul-replenishing lineage of Primo and Pete Rock, J Dilla and Large Professor, Mobb Deep and DJ Muggs. He makes music for old and young heads—bone bruising beats that summon visceral images of back-alley brawls in '81, pool hall melees, and metropolitan griminess. An East Coast sound with a midwestern mentality, channeling the marrow-freezing chill of the wind fleeing Lake Michigan.
These aren't beats impersonally e-mailed across the continent from producer-to-MC. On every album bearing the Apollo Brown alias, the artists create songs in the same room, bouncing ideas and concepts off each another until the final product is a masterpiece. You can immediately tell an Apollo Brown beat from the first kick-drum. Horns and organs are sourced with the monkish discipline of a master digger with a superior ear. The drums are hard and nasty. The full effect blends sadness, depression, and tenderness with the savage ferocity of brass knuckles hip-hop. It's fall music, somber relatable music, gray sky music that offers the unvarnished truth.
Everyone from Danny Brown to Chance The Rapper, Freddie Gibbs to Masta Ace, Black Milk to Oddisee have spit bars over his beats. Don't sleep on his projects with The Left, Ugly Heroes, and Hassaan Mackey, or his several acclaimed instrumental albums. Amounted together, it gives Apollo Brown a body of work that lives up to the legacy of the older gods. The explanation why is pretty simple. If you still have any doubts, all you need to do is press play.
Apollo's credo is simple: "Everything I make, I try to make it my favorite album of all time."]
Presented here are what we feel are the top 10 albums produced by Apollo Brown. Agree? Disagree? Drop your opinions in the comments!
10. Mona Lisa (with Joell Ortiz) (2018)
Joell Ortiz is one of the finest lyricists of this era. Apollo Brown is one of the most consistent beatsmiths of the 2010s. These two heavy-hitters combining forces lead to a solid project from front to back – no filler on Mona Lisa, so no skips are necessary. Joell Ortiz's lyricism is great and Apollo Brown's beats are sharp and match the wordplay perfectly. Fellow Slaughterhouse member Royce Da 5'9″ drops by on "Timberlan'd Up" for the only feature on the album, but the rest of the album is confidently carried by Joell Ortiz himself. Mona Lisa is a dose of timeless Hip Hop by two of the game's finest.
9. Blasphemy (with Ras Kass) (2014)
Apollo Brown had an incredible roll in the 2010s, to name him the MVP producer of the decade is an easily defendable claim. Apollo Brown dropped a lot of dope collaborative projects in the 2010s, this is just one of them. Ras Kass is one of the best lyricists the game has ever seen, and Apollo Brown's signature brand of polished, bass-heavy boom-bap beats serves Ras Kass's lyrics well. A few great features from the likes of Pharoahe Monch, Sean Price, Royce Da 5'9″, and Xzibit (among others) help make Blasphemy a well-rounded, solid album.
8. Gas Mask (with DJ Soko & Journalist 103 as The Left) (2010)
The Left is a 3-man collaboration consisting of rapper Journalist 103, turntablist DJ Soko, and Apollo Brown. Apollo Brown is the star here, as it is his production-work that steals the show. Journalist 103 is a competent emcee and DJ Soko adds extra flavor with his cuts and scratches – the first track "Change" sets the tone nicely by showcasing the trio's synergy. At 19 tracks Gas Mask is not a short album but the same level of quality is maintained throughout – this album is a perfect representation of the strength of Detroit's underground Hip Hop scene. Booming beats and fine lyricism – Gas Mask is a must-have.
7. Grandeur (2015)
Grandeur offers 19 tracks of the smooth boom-bap Apollo Brown brand, with vocals by the likes of Skyzoo, Torae, Oddisee, MOP, Chino XL, Evidence, Rapper Big Pooh, Ras Kass, Vinnie Paz, Blacastan, Your Old Droog, Masta Ace, Wordsworth, Freddie Gibbs, O.C., Westside Gunn, Planet Asia, Sean Price, Reks, and Ugly Heroes, among others. Beats by one of the best beatsmiths in the game, and rhymes by a roster of the greatest emcees of this era – quality Hip Hop guaranteed.
6. Ugly Heroes (with Red Pill & Verbal Kent as Ugly Heroes) (2013)
Ugly Heroes is a trio consisting of MCs Verbal Kent and Red Pill, along with Apollo Brown, and Ugly Heroes is their self-titled collaborative debut album. As always Apollo Brown's sound is straight from the nineties, polished bass-heavy beats, complimented by atmospheric strings and piano chords. This is blue-collar Hip Hop, Ugly Heroes focuses on the struggles of Verbal Kent and Red Pil, who present themselves as working-class MCs from Chicago and Detroit, describing the struggles of the working-class life. Filled with serious subject matter and unflinching lyrics, backed up by deep and slow head-bobbing beats – this is another gem by Apollo Brown, an excellent album that deserves a lot more attention than it got.
5. The Easy Truth (with Skyzoo) (2016)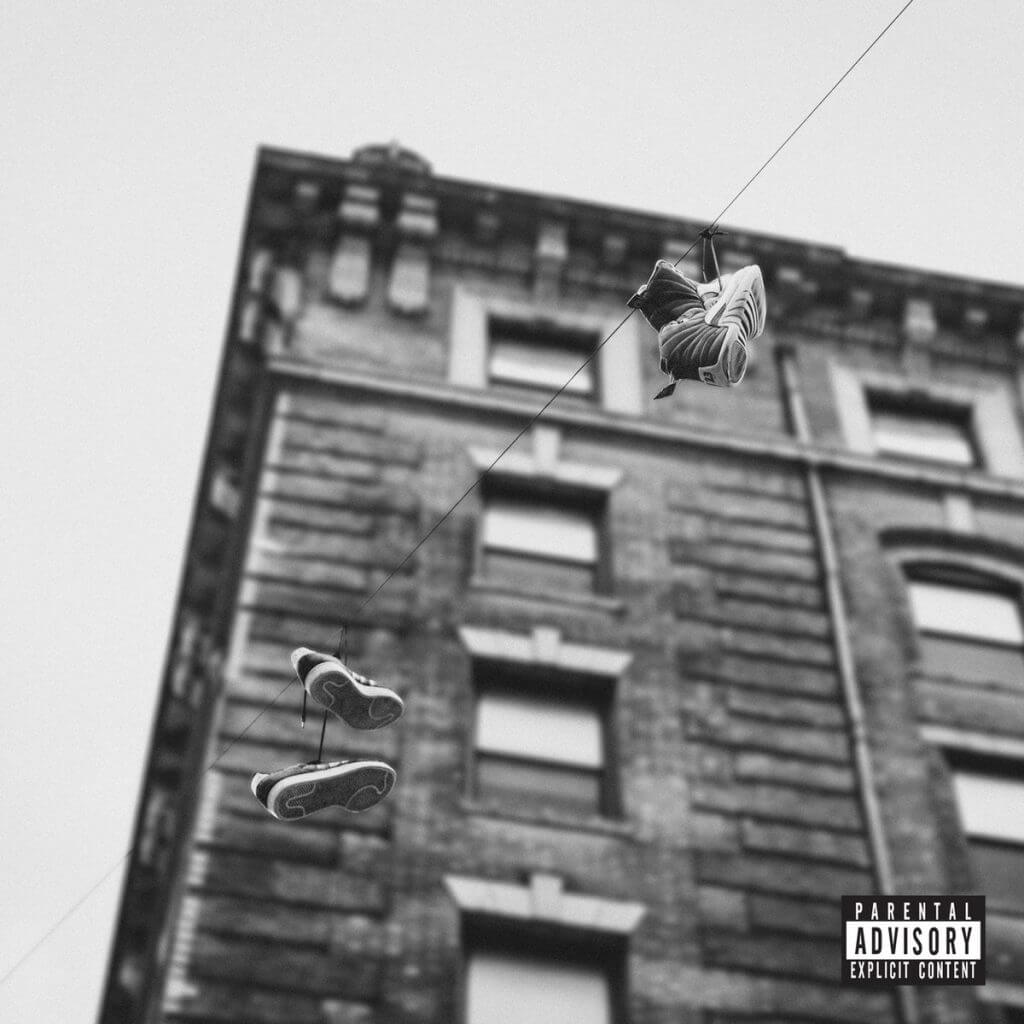 What happens when one of the most consistent producers of the 2010s hooks up with one of the best true school emcees of the decade? You get an amalgamation of the best of what Detroit and New York City Hip Hop has to offer: a smooth, soulful, classic-feeling treasure of an album. Apollo Brown's smooth boom-bap beats and Skyzoo's tight rhymes are both of the highest quality – this is one of the best albums of 2016 – authentic Hip Hop for true Hip Hop fans.
4. Brown Study (with Boog Brown) (2010)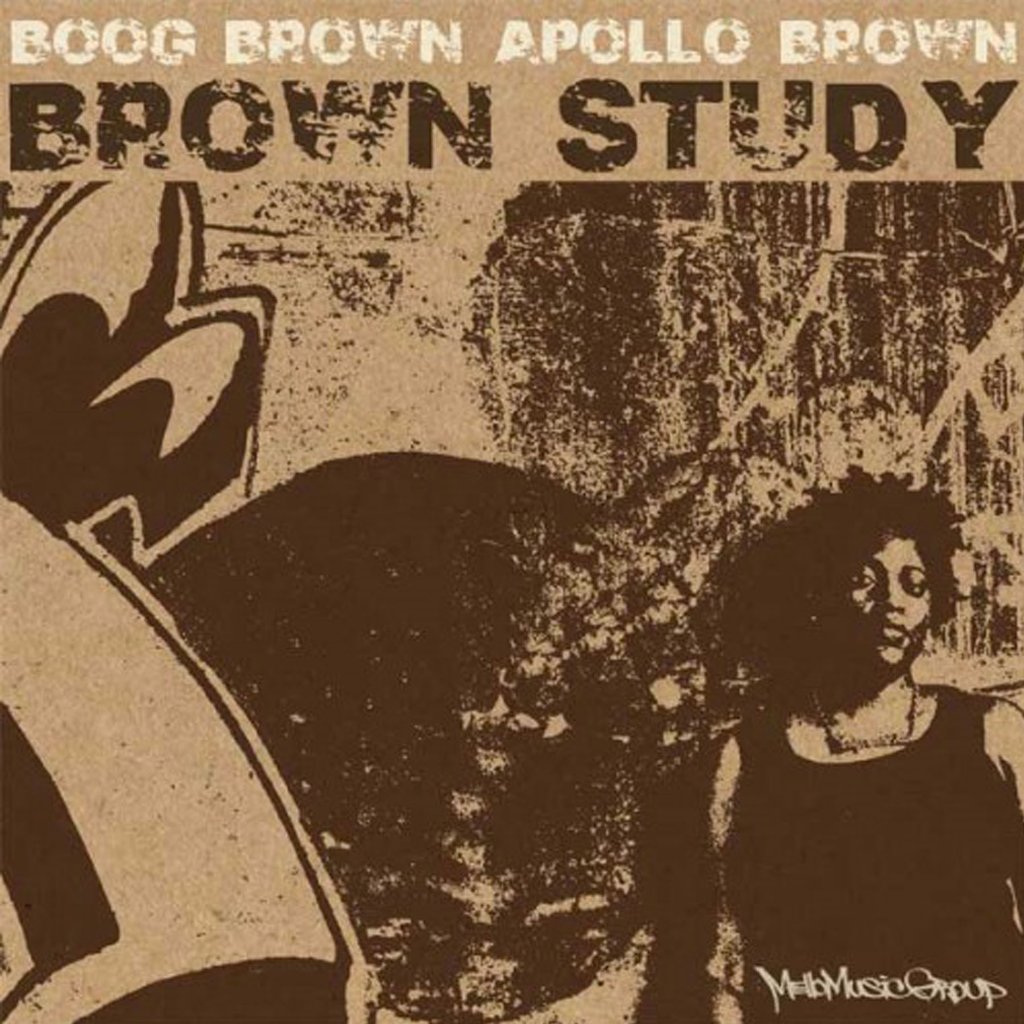 Boog Brown is a female emcee from Atlanta by way of Detroit, and she's one of the most slept-on artists of this decade. For Brown Study, she hooked up with Detroit's then-upcoming beatsmith Apollo Brown. Boog Brown's laidback street poetry and Appolo Brown's soulful boom-bap beats prove to be a potent combination. Boog Brown shows she's an in-depth writer, with a sick flow and great voice. Apollo Brown does what he would be doing for the rest of the decade: creating lush bass-heavy beats for his collaborative artists to shine on. No weak tracks on Brown Study, if you slept on this gem for some reason go check out tracks like "Masterplan", "Carpe Diem" or "Understanding"- and you'll find yourself adding this one to your library real quick.
3. As God Intended (with Che Noir) (2020)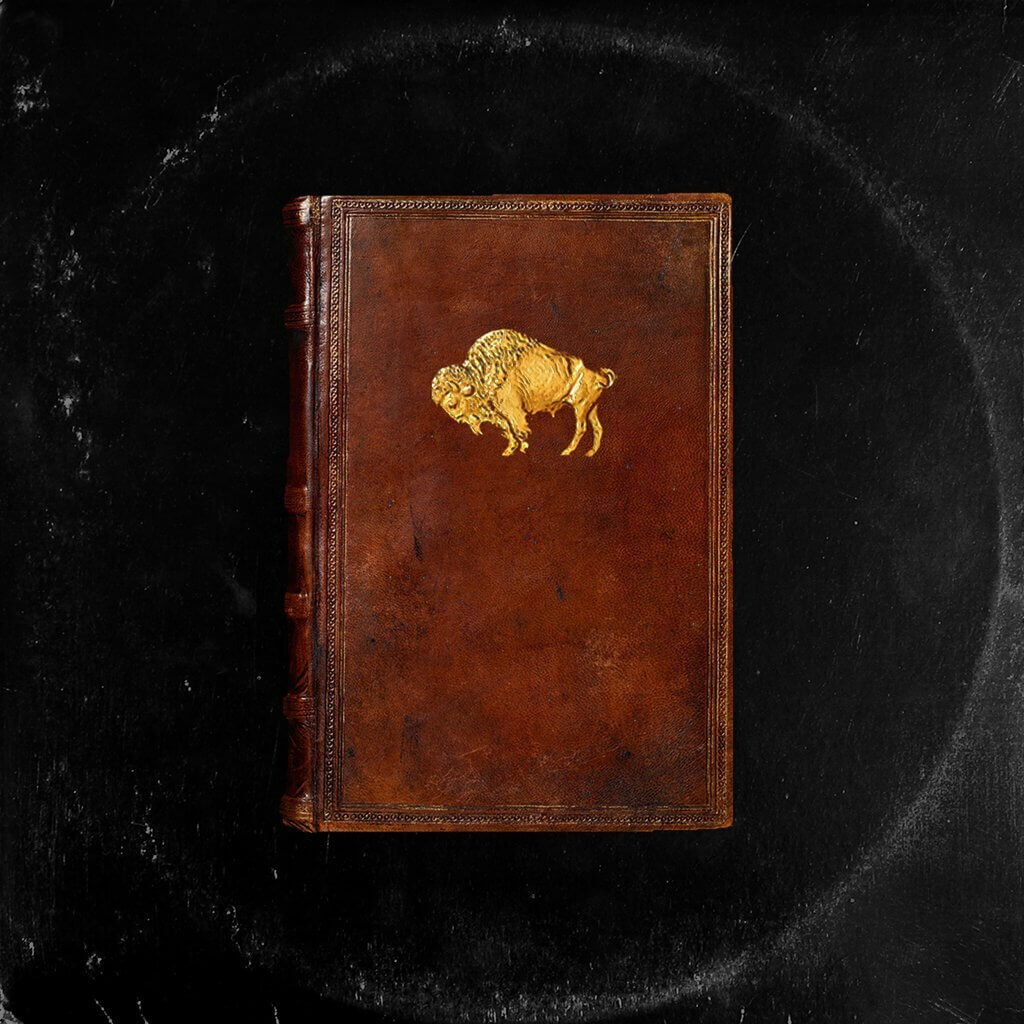 As God Intended is Apollo Brown's first major project of the 2020s, for which he teamed up with Che' Noir. 26-year old Buffalo emcee Che' Noir has been making a name for herself in recent years, having worked alongside the likes of Benny The Butcher, 38 Spesh, Kool G Rap, and Fred The Godson – she has emerged as one of the most extraordinary and exciting New York talents heard in a while. Following a couple of dope EP's and collaborations, As God Intended is her full-length debut album.
The synergy between Apollo Brown's majestic boom-bap instrumentals and Che' Noir's engaging flow and lyrics make As God Intended a total winner – on par even with Trophies. Che' Noir is incredible. Her voice, her diction, her flow, her personality – she really is an emcee's emcee, who has the skill to seemingly effortlessly carry an album, and who has something to say too. Che' Noir's views on topical societal issues and her personal stories are unfiltered and no-holds-barred – her pen game is as powerful as her delivery.
As God Intended comes equipped with14 tracks, with no interludes or other filler. As God Intended features collaborations with Black Thought, Skyzoo, Planet Asia, Ty Farris, and Blakk Soul – definite proof of Che' Noir's power is that their presence is hardly noticeable (even if especially Black Thought shines with a killer verse on "Hustle Don't Give). There are no weak tracks on this album, but a couple of standouts nevertheless – including "Daddy's Girl" (a poignant account about growing up without a stable father figure), "'94" (a trip down memory lane about Che' Noir's Hip Hop influences), the Skyzoo-assisted "Follow The Money" (check what Apollo Brown does with Scarface's "My Block" on the hook), and "Money Orientated" (which brilliantly incorporates part of AZ's classic verse on Nas' "Life's A B****").
As God Intended is another jewel in Apollo Brown's crown and the official arrival of Che' Noir to the Hip Hop Majors. In this day and age of forgettable bubble-gum rap, As God Intended is the clear exception – no doubt this is an album people will keep in rotation for years to come.
2. Sincerely, Detroit (2019)
The most complete portrait of the Detroit Hip Hop scene ever? With 56 featured Detroit artists (with Eminem being the most notable absentee), it will be hard to argue against that claim. Sincerely, Detroit is Apollo Brown's tribute to his hometown and a love letter to the culture. From different eras and different walks of life, veterans and newcomers alike lend their styles and deliveries to this 21 track album. Featuring artists like Royce Da 5'9", Black Milk, Trick Trick, Elzhi, Slum Village, Guilty Simpson, One Be Lo, Bronze Nazareth, Kuniva, Clear Soul Forces, Boog Brown, and many, many more, Sincerely, Detroit is a nearly comprehensive look at the styles and flavors of Detroit.
In this day and age of short hype-circles and short attention spans Sincerely, Detroit is a project with extraordinary substance – and not just because it runs for 78 minutes. Where lots of artists are content with dropping a bunch of 25-minute projects each year to stay in the public for as much time as possible, Apollo Brown goes the other way: taking the time to craft a work of quality that really resonates and that will undoubtedly prove to have longevity.
Sincerely, Detroit has 21 tracks – 20 full songs and an intro – and each and every track is beautifully put together, showing and proving that Apollo Brown is a master at his craft. His ear for detail is evident, and you can sense the passion and love that went into the creation of this album. 78 minutes is not too long if every single song is exquisitely executed. Apollo Brown's smooth boom-bap is the common thread that holds this album together and from the host of featured artists nobody disappoints – who shines most will likely be dependent on the personal preference of the listener. Among our favorite tracks are "God Help Me", "Dominance" and "Can't Lose" – not coincidently tracks on which DJ Los adds extra flavor with some dope turntable work – but there are no filler tracks.
Apollo Brown has been one of Hip Hop's most consistent producers for over a decade now and with this album he firmly solidified his status as one of the game's top dogs.
1. Trophies (with O.C.) (2012)
With Sincerely, Detroit the best Apollo Brown project of the 2010s is Trophies, his 2012 collaboration with D.I.T.C. legend O.C. O.C. is one of the most slept-on emcees in Hip Hop ever: he had two near-perfect albums in the 1990s with Word… Life (1994) and Jewelz (1997) and he is still going strong as his latest projects Same Moon Same Sun (2017) and A New Dawn (2018) prove. Like on those two massively slept-on albums, on Trophies shows he is an emcee that can easily hold down an album by himself – he doesn't need guests to add flavor or variety. There are no guest emcee appearances, no hook singers, no skits, no wasted moments – and despite the album is about one hour long, it never gets boring. The album's entire focus is on beats and rhymes, the result is one of the best post-boom-bap albums of the decade.
Honorable Mentions
Daily Bread (with Hassaan Mackey) (2011)
Dice Game (with Guilty Simpson) (2012)
Words Paint Pictures (with Rapper Big Pooh) (2015)
Everything in Between (with Red Pill & Verbal Kent as Ugly Heroes) (2016)
Anchovies (with Planet Asia) (2017)
No Question (with Locksmith) (2018)