The Best Hip Hop Albums Of 2023: This is a work in progress. The only way to compile an authoritative list is to keep track of new releases week-by-week, day-by-day even. This list will be updated regularly until the end of the year when it will result in our best-of-the-year list.
There's lots to look forward to this year, with a bunch of 'sequels' slated to be released – Run The Jewels' RTJ5, Redman's Muddy Waters 2, Raekwon's Only Built 4 Cuban Linx III, Ghostface Killah Supreme Clientele 2, De La Soul's AOI3, LL Cool J's GOAT 2, Eminem's The Marshall Mathers LP 3, and Jay-Z's Blueprint 4 are albums we are eagerly anticipating. We're also looking forward to expected releases from EPMD (Big Business), Q-Tip (AlGoRhythms, Riotdiaries, The Last Zulu), and Danny Brown (Quaranta). It's unlikely ALL of these albums will come out this year, but even if only a few drop we will be happy enough.
As always on our best-of-the-year lists, not included are instrumental albums, compilations, and EPs. Some artists market barely 30-minute-long projects as albums – however, HHGA categorizes a project that clocks in at under 30 minutes as an EP, and we do not rank EPs on our album list: an album = an LP. But having said that, lots of dope EPs drop each and every year, so we will not ignore them – scroll down for a section with some of the best EPs released in 2023, as well as a listing of 2023's best instrumental Hip Hop projects.
Let's get into it, check out what we think are the best Hip Hop albums of 2023 so far – best first.
Last updated: January 27.
Also check: Greatest Hip Hop Albums 1980 – 2021 & Top 150 Hip Hop Albums Of The 2020s
Oddisee - To What End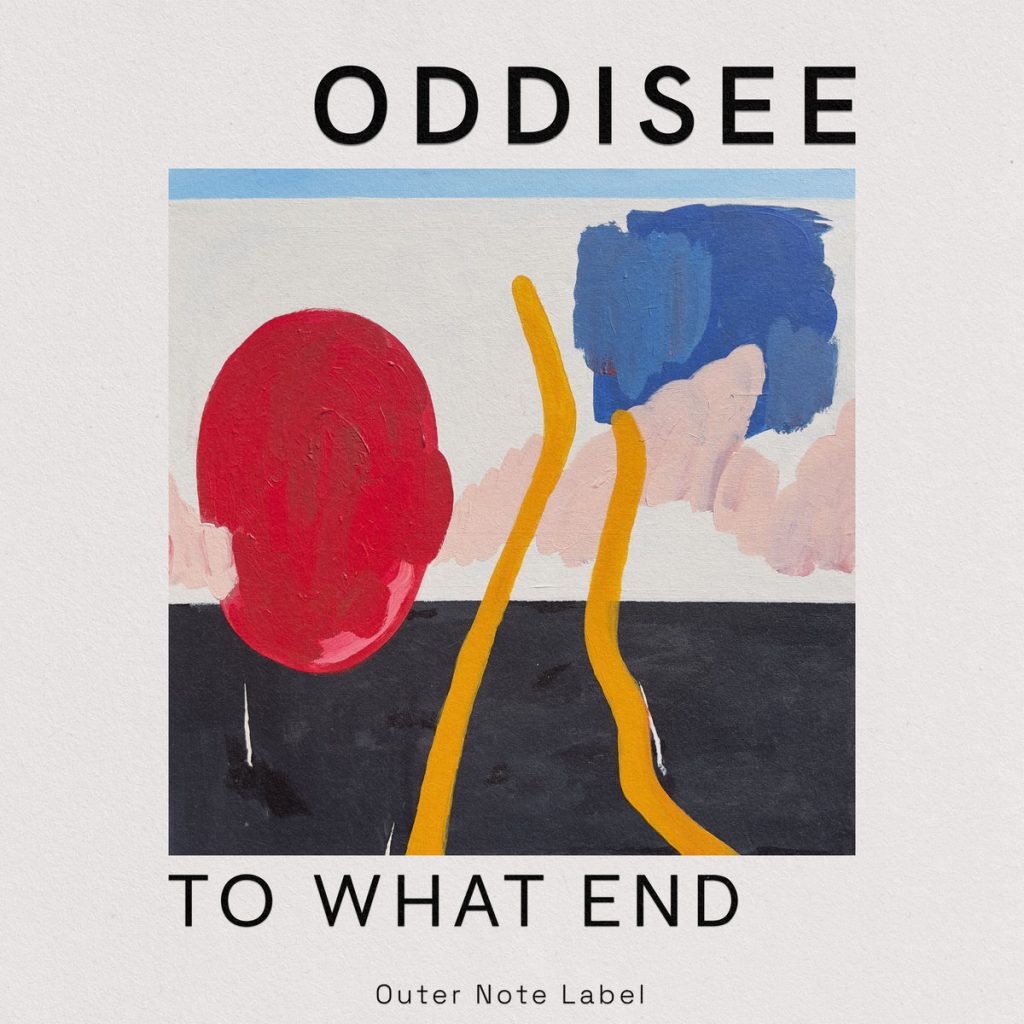 Oddisee's name as a talented producer has long since been established on the strength of his previous works, most notably with In The Ruff (with YU and Uptown XO, as Diamond District, 2009), Tangible Dream (2013) and The Good Fight (2015) – our favorite Oddisee projects in a strong catalog of albums, EPs, and mixtapes. To What End is an impressive album too, there are not a lot of Hip Hop artists like Oddisee who are as strong on the microphone as they are on the boards. Oddisee's genre-boundaries-crossing musicality and his keen ear for melodic hooks are on full display on To What End, and his mature bars are as personal and thought-provoking as always. To What End is compelling and artistically grand – Hip Hop soul at its finest.
Release date: January 20, 2023.
Skyzoo & The Other Guys - The Mind Of A Saint
Skyzoo's eleventh studio album The Mind Of A Saint – produced entirely by The Other Guys – delves into the innermost thoughts of one Franklin Saint, the lead character in the hit FX show, Snowfall, which follows the early stages of the crack cocaine epidemic in Los Angeles in the early 1980s.
After his 2006 debut Cloud 9: The 3 Day High (a collaborative album with North Carolina producer 9th Wonder), Skyzoo went on to build one of the most consistent discographies in the game. The Salvation (2009), Live From The Tape Deck (with Illmind, 2011), A Dream Deferred (2012), Barrel Brothers (with Torae, 2014), Music For My Friends (2015), The Easy Truth (with Apollo Brown, 2016), In Celebration Of Us (2018), and Retropolitian (with Pete Rock, 2019) and All The Brilliant Things (2021) all are great Hip Hop albums, and The Mind Of A Saint is the next jewel in Skyzoo's crown.
Intimate knowledge of the Snowfall show, or of the situation in 1980s Los Angeles, is not necessary to enjoy The Mind Of A Saint – the elegant jazz- and soul-flavored boom-bap production make for an enjoyable listening experience regardless of familiarity with the source material that served as inspiration for the album. That said, Skyzoo's writing masterfully captures Franklin Saint's experiences and thoughts about the world he lives in – Skyzoo makes the concept work. His pen game and his flows are as strong as ever, and the layered narrative captivates from start to finish. The Mind Of A Saint is another Skyzoo winner.
Release date: January 13, 2023.
Day Tripper - What A Time To Be DEAD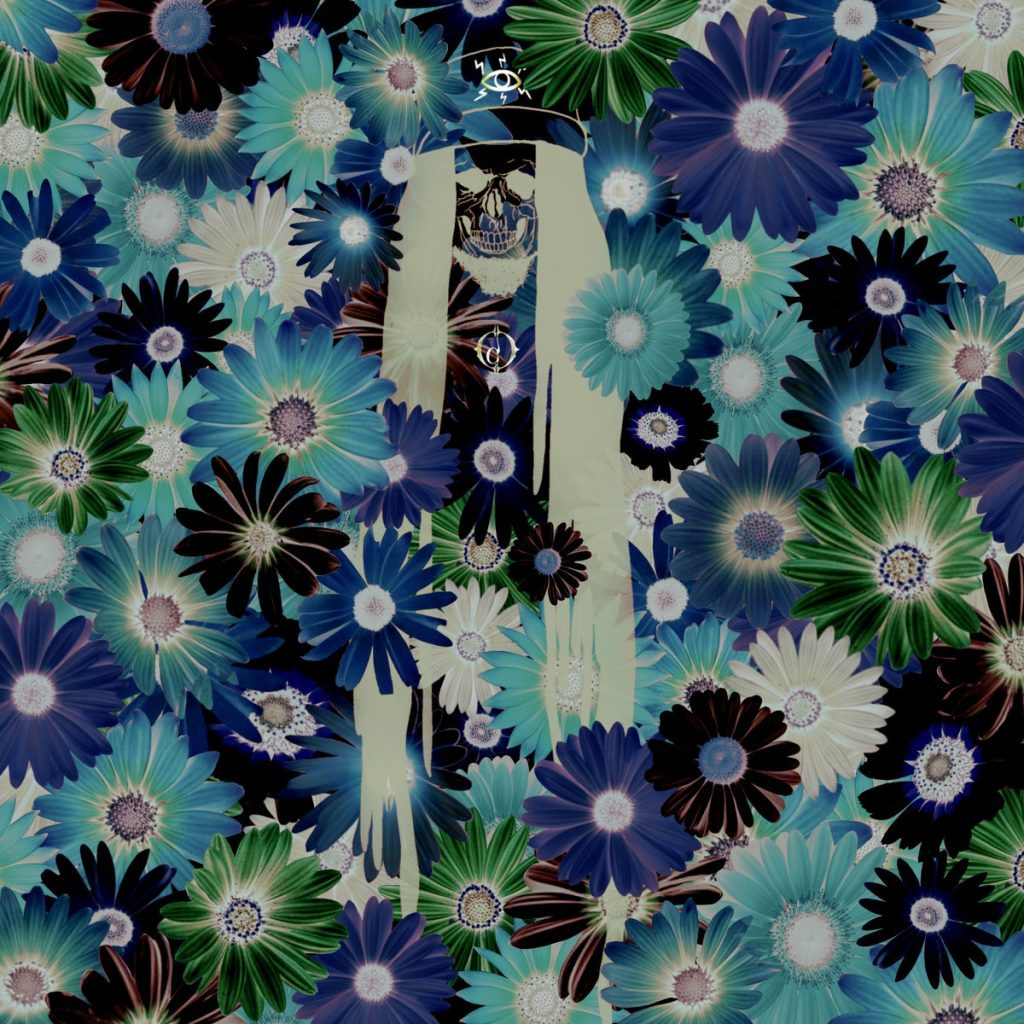 Day Tripper is an artist from Atlanta, active as a solo artist and as half of the alt-Hip Hop duo The Difference Machine. The Difference Machine released a strong project – Unmasking the Spirit Fakers – last year, one of the best left-field Hip Hop albums of 2022, and part of our best-of-the-year list too. What A Time To Be DEAD is a Day Tripper solo project, and it's just as good as last year's The Difference Machine album. It's not as dense and hard-edged as Unmasking the Spirit Fakers, but the album's psychedelic instrumentals are equally engaging. Day Tripper's bars and flows are great too, his stream-of-consciousness rhymes perfectly gel with the appealing musical backdrops. What A Time To Be DEAD is a layered piece of music, an album that gets better with each and every listen.
Release date: January 11, 2023.
Boldy James & RichGains - Indiana Jones
Boldy James is one of the most prolific, and one of the most consistent artists in the game, his recent run of releases is awe-inspiring. His 'lazy' flow is an acquired taste and not for everybody, but his deadly bars always are cinematic and powerful – at this point, Boldy James has to be considered one of the elites in the coke rap subgenre.  Of James's prodigious output in recent years, The Price Of Tea In China (with The Alchemist, 2020), Manger On McNichols (with Sterling Toles, 2020), and Bo Jackson (with The Alchemist, 2021) are the best albums, in our opinion. Killing Nothing (a collaboration with producer Real Bad Man) was his best project released in 2022, and James's consistent streak continues with Indiana Jones.
Indiana Jones is produced entirely by RichGains, and his elegant instrumentals nicely match James's ice-cold flows. Unlike many of his colleagues, Boldy James has an ear for beats and the ability to find producers with whose work his style of rapping comes out best. Even if Indiana Jones is not quite as good as Boldy James's best three albums, it is a fine addition to his discog.
Release date: January 20, 2023.
Reuben Vincent - Love Is War
Love Is War is Charlotte, NC artist Reuben Vincent's much-anticipated debut studio album on 9th Wonder's Jamla label (under exclusive license to Roc Nation Records), with appearances and production from 9th Wonder, Young Guru, The Soul Council, Rapsody, Reason, Domani, and Stacey Barthe. Reuben Vincent is one of those natural talents, at 20 years old he already has everything needed to be a Hip Hop star – his flow, cadence, and pen game are top-notch, and he has that hard-to-define star power. On Love Is War he bears his soul and shows remarkable insight for one so young, reflecting on the lives of young Black men in today's world – serious subject matter blended seamlessly with lighter-themed wordplay that proves he a dope emcee as well as an intelligent songwriter. Love Is War is musically rich (you can depend on the sounds to be stylish and soulful when 9th Wonder and company are involved), the content is meaningful, and the performances of Reuben Vincent and the featured artists are strong. Love Is War is a great album, and Reuben Vincent is an artist to keep an eye on.
Release date: January 27, 2023.  
Manco Wilder - The Phantom Of The Corner Store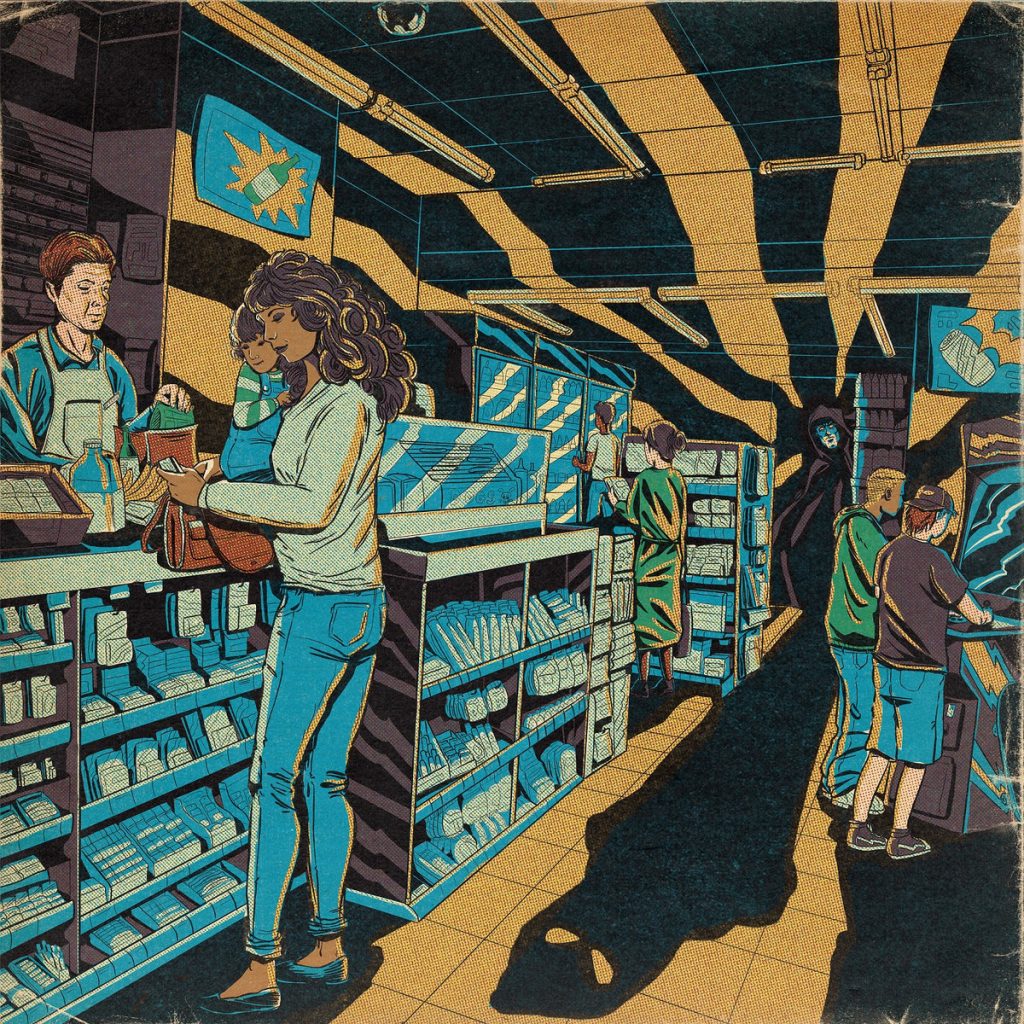 The Phantom Of The Corner Store from relative unknown Manco Wilder is an excellent project, containing some of the best underground Hip Hop you will hear this year. "Woody Guthrie" with an appearance from the elusive billy woods is a stand-out, as are tracks like "Phantoms" (with Eddie Kaine), "Les Legions Noires", "Massasauga" (with Saipher Soze and Daniel Son), and "Death Drives A Porsche" (with Phakt). Not a weak track among the rest of the tracklist either, this is an entirely consistent playthrough. Entertaining bars and flows from all artists involved, and great atmospheric boom-bap beats, with a slightly left-field edge here and there – The Phantom Of The Corner Store is a must-listen.
Release date: January 27, 2023.
Eto & Futurewave - Dead Poets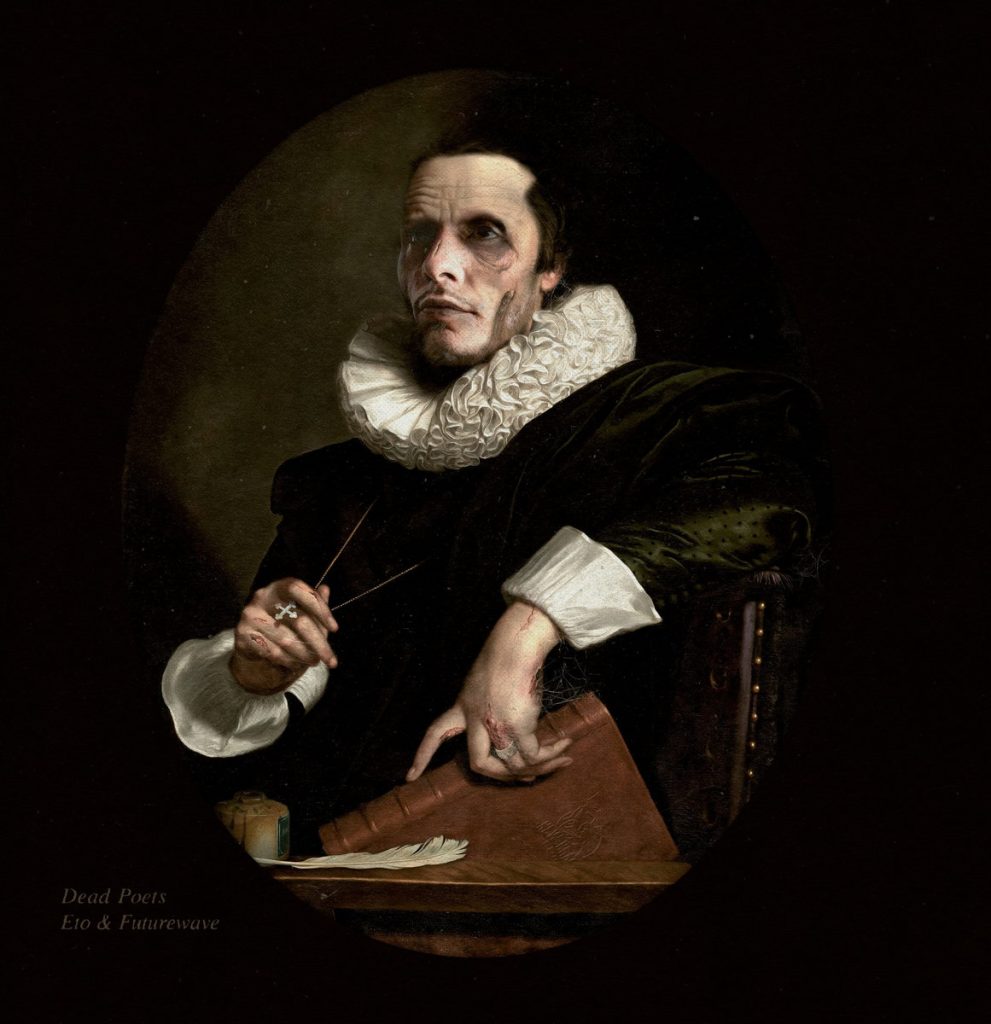 This collaboration between Rochester rapper Eto and Toronto producer Futurewave delivers exactly what you'd expect from these two. Futurewave never misses with his dark yet stylish boom-bap production, and Eto can always be relied upon to come up with strong content to match the mood set by the beats he gets to work with. Daniel Son has the best feature on the album on the stand-out "Make It Out", but the album is great from top to bottom. The biggest knock against Dead Poets is a common one these days: at just over 30 minutes the album is too short to consider it a proper full-length, with a little more substance to the tracklist it probably would have ranked higher here. That said: when it comes to grimy underground Hip hop, this is about as good as it gets.
Release date: January 23, 2023.
Onoe Caponoe - Concrete Fantasia
London-based psychedelic rap enigma Onoe Caponoe's fifth studio album Concrete Fantasia continues his strong run. The career-defining Surf or Die (2019) remains his best album as far as we are concerned, but Concrete Fantasia comes close enough. It definitely is more accessible than his fourth full-length Invisible War (2020), which is a wonderful album in its own right, but probably too intense and unsettling to appeal to anyone but the most undaunted alt-rap listeners. The fact that Concrete Fantasia is easier to digest than Invisible War is, doesn't mean it is an easy listen – there are always experimental edges to Onoe Caponoe's music and this album is no exception. Like his previous albums, Concrete Fantasia demands attention and commitment – because of its runtime of close to an hour but also because there's a lot to unpack, Onoe Caponoe's instrumentals and content are too layered to take in casually. Not for everybody maybe, but fans of abstract and experimental Hip Hop will likely love Concrete Fantasia.
Release date: January 26, 2023. 
AWOL One - Scribbleface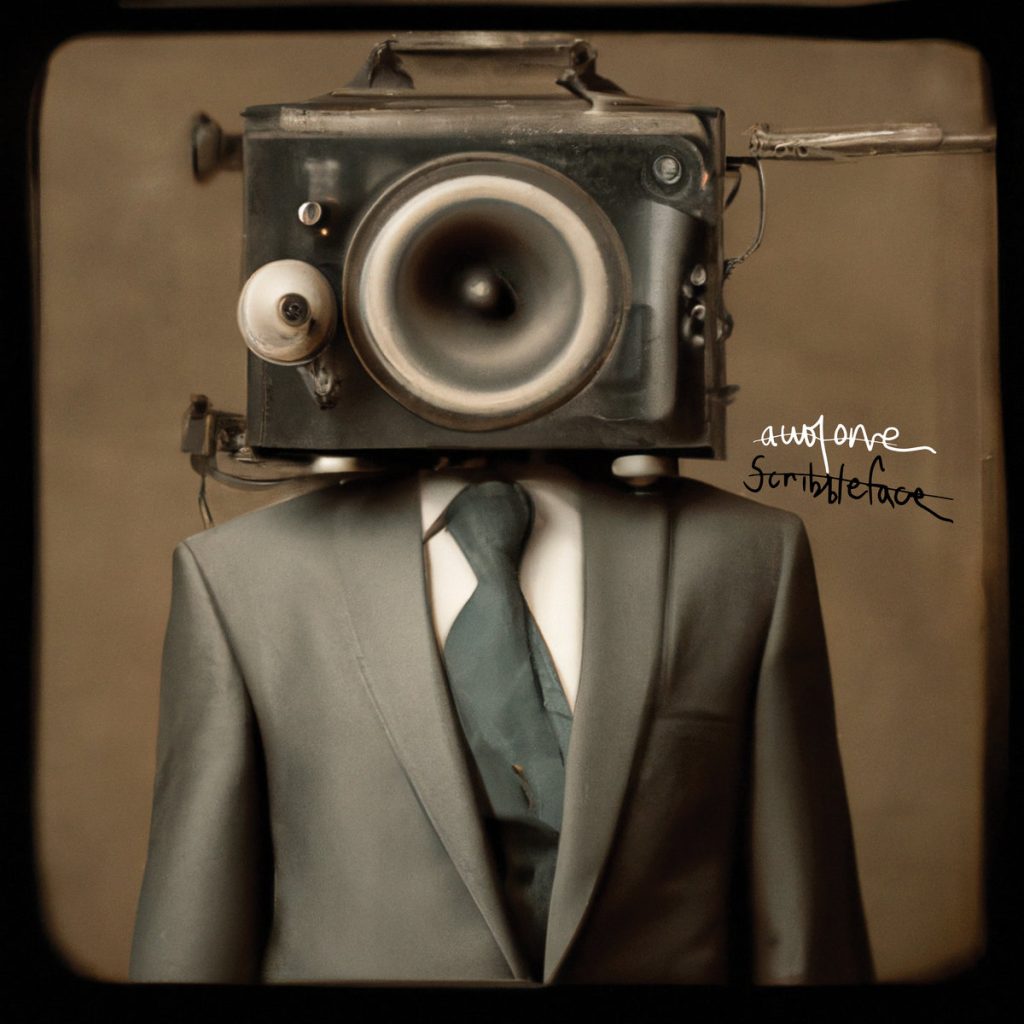 AWOL One is a veteran emcee/producer from the Los Angeles underground, known for a long string of solo albums and for his work as part of groups such as The Chemikillz, Three-Eyed Cowz, The Shape Shifters, and The Cloaks. AWOL One's music always is edgy and firmly left-field, and Scribbleface is no exception – in fact, this album crosses genre boundaries constantly. Truthfully, it's hard to stick any specific genre label on this album – we get plenty of dope Hip Hop beats throughout the album's nineteen tracks, but there are industrial sounds all over the album too, plus electronic, punk, and rock influences, and singing as well as rapping – all of it sometimes on one single track.
We, for one, love forward-thinkers like AWOL One – and then even for us, his music can be hit-or-miss. Scribbleface is a winner though, one of AWOL One's best-rounded and most enjoyable projects in a while. Fans of middle-of-the-road, straightforward Hip Hop may want to give Scribbleface a miss – but more adventurous listeners with an appreciation for envelope-pushing experimental Hip Hop will find a lot to enjoy here.
Release date: January 12, 2023.
DJ Views - Gizmo Produktionz Volume 1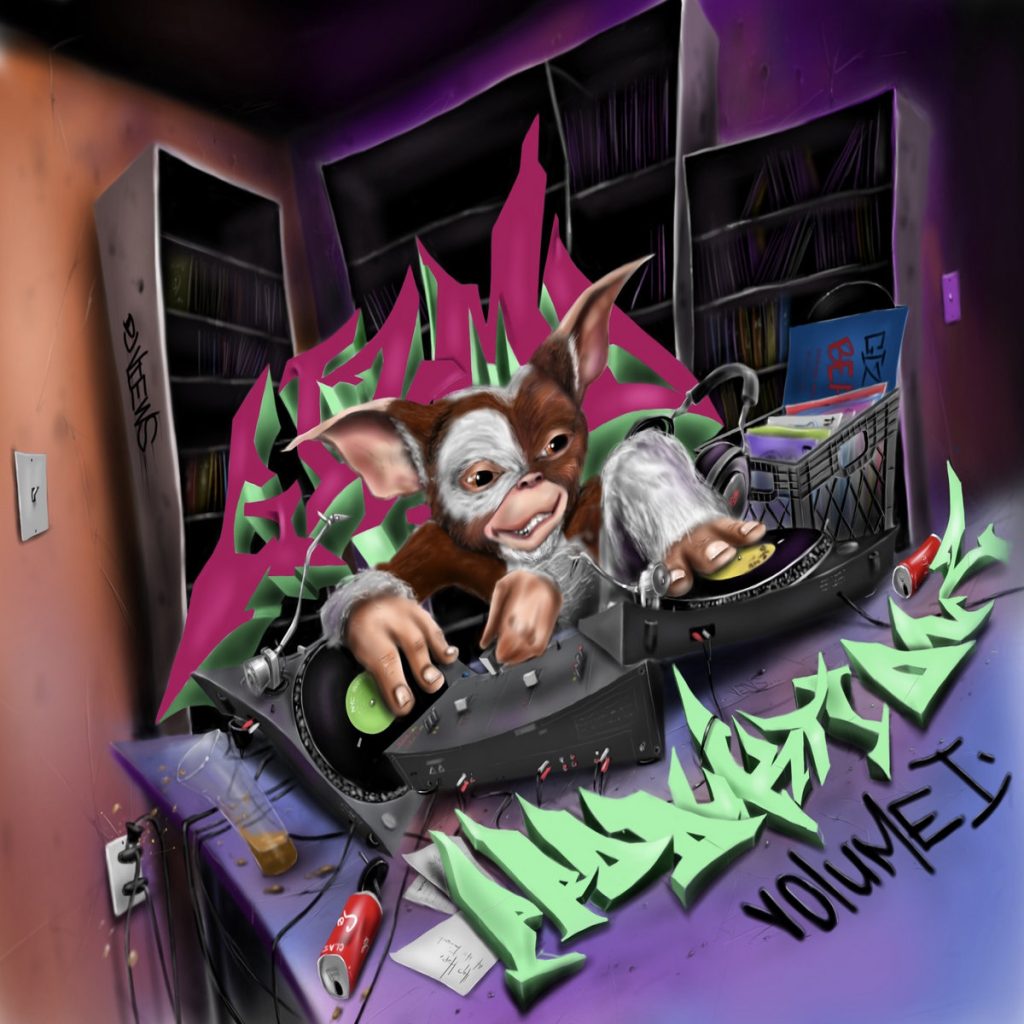 With song titles such as "Bar Spittin", "Rapper Acting Wack", and "Golden Age" it nos hard to guess what to expect from Australian deejay/producer DJ Views' Gizmo Produktionz Volume 1. This is a dope project, tailor-made for boom-bap enthusiasts and fans of golden-era Hip Hop. Rhymes from Celph Titled, El Da Sensei, Kool Keith, Sadat X, Tiye Phoenix, Reks, A-F-R-O, and Ras Kass (among others), and additional cuts & scratches from Jabbathakut and Tone Spliff make for a kick-ass throwback Hip Hop album.
Release date: January 20, 2023.
Mickey Blue - A Long time Coming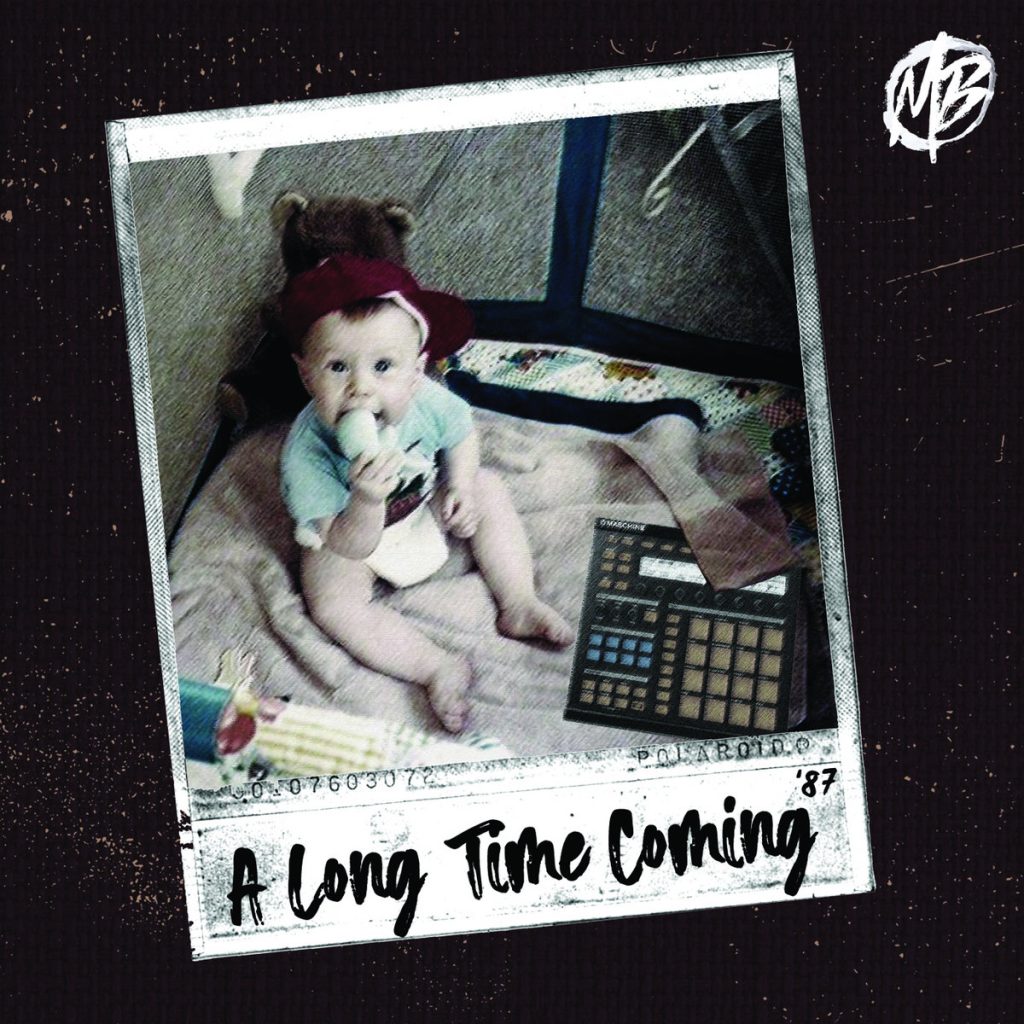 A Long Time Coming is NYC-based producer Mickey Blue's debut album. The album is composed of obscure samples, bass-filled beats, and razor-sharp cuts, coupled with veteran wordsmiths providing lyrical knock-out blows. Mickey Blue is an ambassador of that authentic boom-bap sound, on this album bringing grimy street bangers, some up-tempo joints, and a couple more ominous-sounding songs. A Long Time Coming is a strong album, especially Hip Hop traditionalists will love this one.
Release date: January 27, 2023.
Lone Wolf Son Of Cosmos - Thunder Dog
Thunderdog from producer/rapper Lone Wolf Son Of Cosmos is a strange one. Atypical in more ways than one, the most obvious is the way it is composed – there are 15 tracks, almost all around 5 minutes long, bucking the trend we see these days of short songs and short albums that cater to the attention deficit crowd. The sound is different from most other albums out today too, both the instrumentals and the vocals are kind of slow and monotonous from the first to the last track, coming off almost like one long song. Though this may not sound exactly inviting, it works here – this is a beautiful piece of music as far as we're concerned. Lone Wolf Son Of Cosmos's stream-of-consciousness slow-flow rhymes are perfectly synched with his hypnotic and dreamlike beats, making for an almost meditative listening experience you'll find yourself returning to again and again.
Release date: January 25, 2023.
Ty Farris & Trox - Welcome 2 Room 39
Detroit emcee has dropped plenty of underground heat in recent years, and this collaboration with producer Trox is one of his finest projects yet, on par even with the best entries in his excellent No Cosign Just Cocaine series. Slick boom-bap beats, smooth flows, and entertaining content – Welcome 2 Room 39 is a great addition to Ty Farris's discography.
Release date: January 27, 2023.
Great Lakes Collective – Impressive Debut
Great Lakes Collective is a three-man crew (two emcees and a DJ) from Cleveland, Ohio, making early 90s-style Hip Hop. Impressive Debut is a dope project, there's an infectious energy here that makes it a fun listen. Bizzy Bone and Layzie Bone from Bone Thugs N Harmony appear to give Impressive Debut a bit more cachet. Impressive Debut = solid throwback Hip Hop, check it out here.
Release date: January 25, 2023.
Dallas Ford – We Were Told It's Ok To Be Here
Dallas Ford is a Pennsylvania-born rapper, We Were Told It's Ok To Be Here is his debut studio album. We Were Told It's Ok To Be Here is a concept album that follows a character in his/her late-20s from the ball dropping on January 1 through December 31 and all of the trials, tribulations, celebrations, heartbreaks, and self-exploratory moments within. Sonically, the album pulls inspiration from the lo-fi subgenre, mixing gritty 90's boom bap samples, sounds from 1950's radio broadcasts, amateur field recordings, home videos, and 20th-century jazz samples with speckled and textured instrumentation – resulting in compelling backdrops for Dallas Ford's bare-bones constructed storytelling. We Were Told It's Ok To Be Here is unlike any other Hip Hop album you will hear this year, and we applaud it for its originality and its authenticity.
Release date: January 20, 2023.
Dango Forlaine – CARHARTT KEITH: A KARHARTT KOLLAGE
Dango Forlaine is an up-and-coming emcee from Detroit, and his CARHARTT KEITH: A KARHARTT KOLLAGE is his most ambitious project to date – with a runtime of well over an hour, composed of 23 tracks from unfinished works, singles, some previously released, but mostly brand new. With entertaining bars over melodic and at the same time traditional-feeling boom-bap production, Forlaine manages to sustain interest from start to finish. CARHARTT KEITH: A KARHARTT KOLLAGE is an exciting project you will not regret checking out.
Release date: January 2, 2023.
Styles P - Penultimate: A Calm Wolf Is Still A Wolf
Styles P has always had the same problem as his LOX partner Jadakiss: there is no doubt about their ability as emcees, but they never really succeeded in parlaying their skill into memorable albums. Penultimate: A Calm Wolf Is Still A Wolf is not that album either. It's not bad at all, but it just doesn't leave an impression. Thankfully Styles P refrained from infesting this album with corny R&B choruses, something both he and Jadakiss often spoil their own albums with, but overall the album still lacks punch.
The album is produced by Brady Watt and Styles P himself, and the beats they crafted are all solid enough, but also kind of bland. Styles P (and Jadakiss too) should get with a producer like The Alchemist or Apollo Brown and let them create some beats to justice to their rhyme skills. Maybe for his last album that will follow this penultimate one? Penultimate: A Calm Wolf Is Still A Wolf: good, but not great – at least Styles P is consistent in his output.
Release date: January 27, 2023.
Memphis Reigns & D​-​Mitch - Kasan
Kasan is an interesting collaboration between California-based emcee Memphis Reigns and producer D​-​Mitch, coming 14 years after their first joint album Skeleton Crew Diaries (2009). D-Mitch's guitar play and the sung hooks on most of the songs give this album a crossover vibe at times, but it is Hip Hop enough to give it a recommendation – Kasan is well worth a listen.
Release date: January 6, 2023.
Michael Paul Taylor - Fine Dining
Michael Paul Taylor is a veteran producer from Oklahoma City. On Fine Dining, he takes care of most of the vocals too – the result is a well-rounded project that will appeal to boom-bap fans especially. Taylor's raw beats and obscure samples give Fine Dining a slightly left-field vibe, the album's sound is different enough to make it more than just another throwback record – it's the instrumentals that are the big draw of Fine Dining. Taylor obviously is a producer first and a rapper second: he is not the best emcee you've ever heard. But his bars are clever and entertaining, and his mic presence is strong – put together with the contributions of a couple of guest vocalists and his appealing beats, Taylor has delivered a fine listening experience that will hold your attention from beginning to end.
Release date: January 6, 2022.
Ruby Stacks - The Conviction Of Raa Beonyi The Firstborn
The Conviction Of Raa Beonyi The Firstborn is the third album in the Raa Beonyi series by Amsterdam-based producer/emcee Ruby Stacks, following on The Chronicles Of Raa Beonyi (2020) and The Catharsis Of Raa Beonyi (2022). The twelve-track The Conviction Of Raa Beonyi The Firstborn is a tight, self-contained affair – all beats were crafted by Ruby Stacks himself, and there are no guest rappers either. Stack's flows and rhymes are alright, but it's the atmospheric instrumentals that are the album's strongest side. There's something unique about these beats – Ruby Stacks definitely created his own sound, which sets this project apart from all the mediocre Hip Hop out these days. 
Release date: January 5, 2023.
Him Lo & Wino Willy - GodDon'tF%kWitU
GodDon'tF%kWitU is Him Lo of Da Buze Bruvaz's best record yet, even if his recent collaborations with British producer Giallo Point were dope as f too. Wino Willy's rugged beats on GodDon'tF%kWitU are a perfect match for Him Lo's raw rhyme style and his hard-hitting bars – this is some solid underground Hip Hop.
Release date: January 6, 2023.
Phonk P & godBLESSbeatz - Samples Of Eden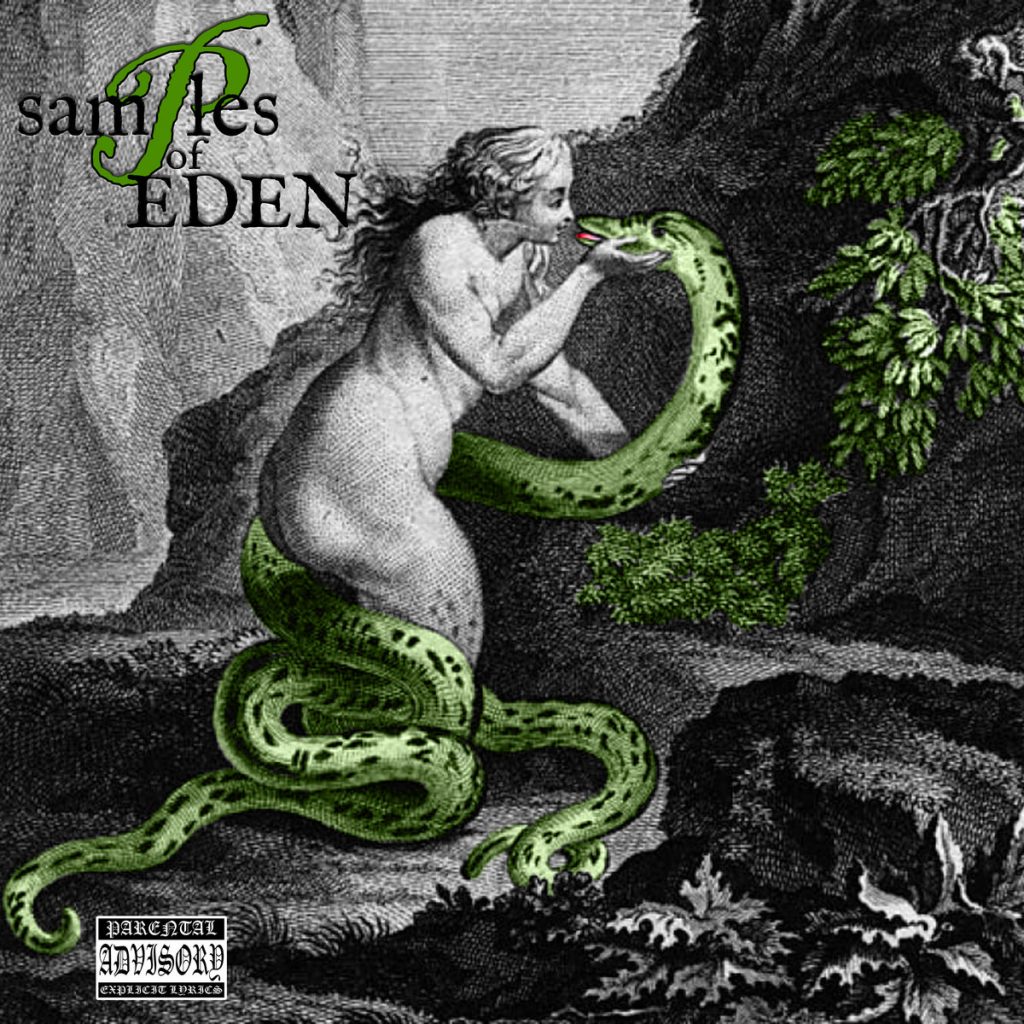 Compton native Phonk P delivered a nice underground project with Samples Of Eden. The album is exclusively produced by godBLESSbeatz, whose beats are smooth and gritty at the same time – gelling well with Phonk P's flows and rhymes, and those of the guest rappers he recruited. There's little here to distinguish Samples Of Eden from all the similar-sounding Griselda-inspired underground Hip Hop projects released these days, but this album definitely is better than average.
Release date: January 15, 2023.
Speak The Rebel - Cospatriot Junkbox
Speak The Rebel is an emcee from Boston, and his Cospatriot Junkbox is a pretty strong album. Speak The Rebel's flows and the (mostly boom-bap) instrumentals that serve as backdrops for his bars are slightly left-field – definitely not run-of-the-mill and all the more interesting for their edginess.
Release date: January 23, 2023.
DJ Flipcyide - B.A. BA-RUCKUS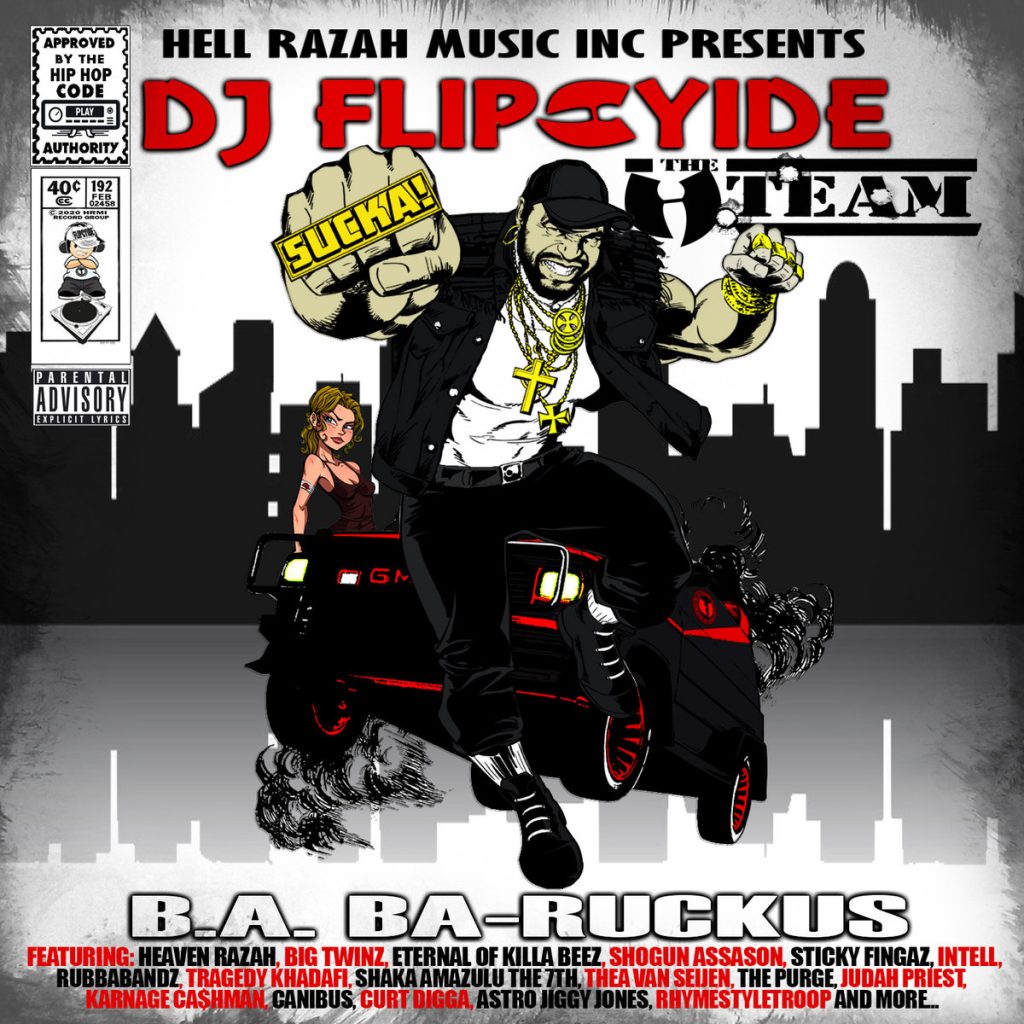 Las Vegas-based DJ Flipcyide is an official Wu-Tang DJ, and for the vocals on his B.A. BA-RUCKUS album he recruited Heaven Razah aka Hell Razah, Sticky Fingaz, Big Twins, Tragedy Khadafi, Canibus, iNTeLL, Judah Priest, Astro Jiggy Jones, Shogun Assason from Killarmy, Shaka Amazulu The 7th, and others. B.A. BA-RUCKUS offers an enjoyable dose of 90s-centric boom-bap, laced with DJ Flipcyide's sharp cuts & scratches.  
Release date: January 15, 2023.
Mad1ne & Blazy Green - Wiggy Wonka & The Gas Factory
Don't let the quirky title and cover art put you off – this is a dope throwback boom-bap album composed of nothing but strong bars, beats, and cuts (a couple of useless interludes aside, that is). Veteran San Antonio emcee Mad1ne (Mad One) hooked up with producer Blazey Green (and DJ Tekneek) for this short but fun golden-age-flavored project.
Release date: January 6, 2023.
C-Jillz - The Wager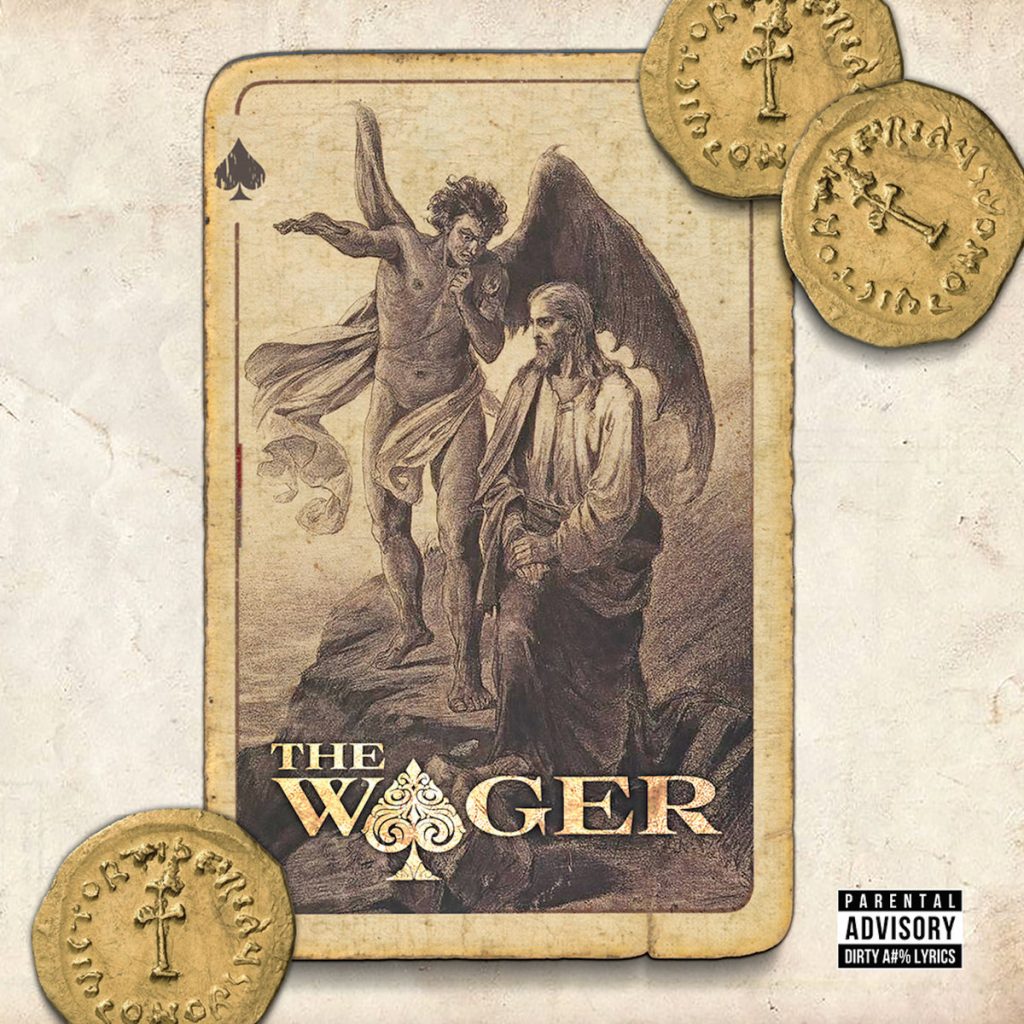 C-Jillz is a Chicago-based beatsmith, and his The Wager is a pretty great producer's album – composed of nothing but dope beats and bars. C-Jillz recruited rappers like Vic Spencer, AM Early Morning, Original Super Legend, and Sean Strickland (among others) – and most of them come with their A-game. Favorite track: "Learn Today" (with Joe Glass).
Release date: January 20, 2023.
Ea$y Money & Chilla Jones - Ea​$​y & Chill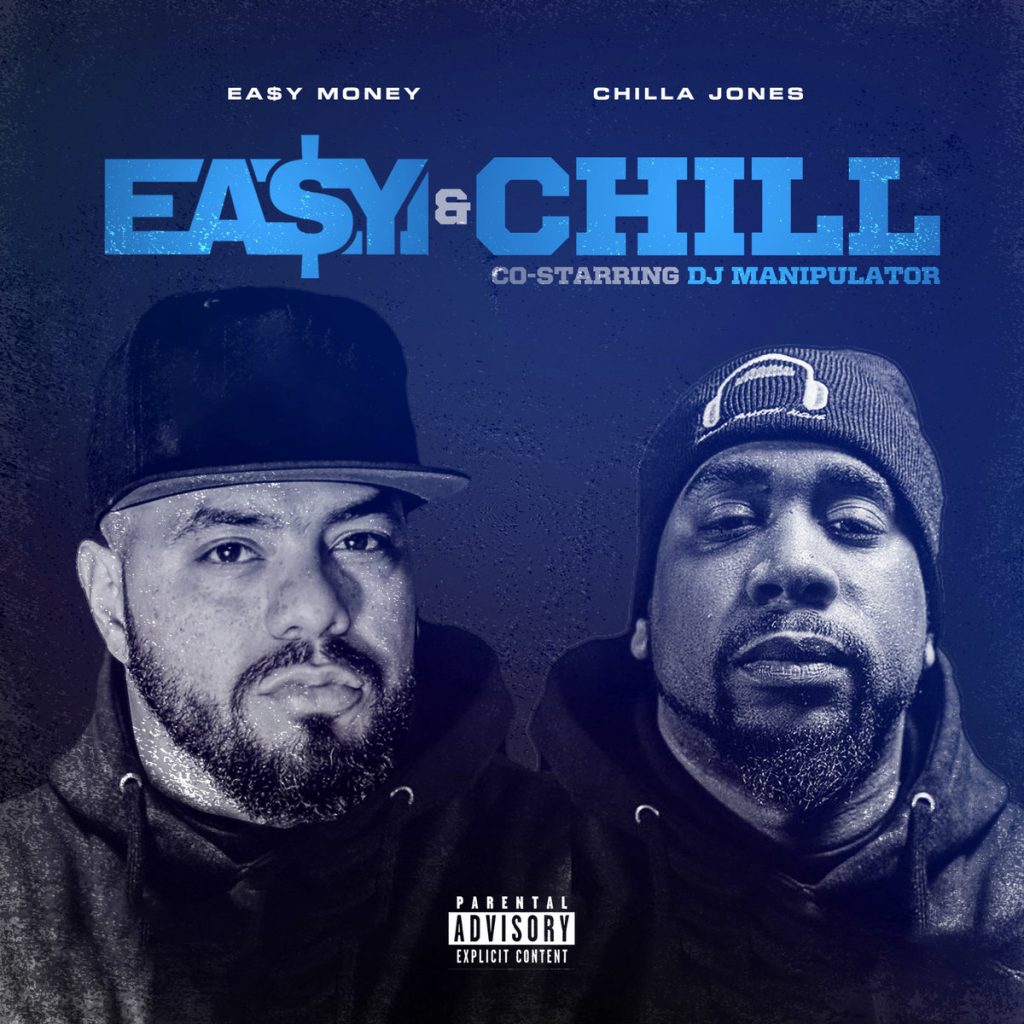 Ea​$​y & Chill is a joint album by Ea$y Money of St. Da Squad and Kingpen battle rap royalty Chilla Jones, with production and scratches by DJ Manipulator. Nothing especially memorable here, but Ea​$​y & Chill is an enjoyable piece of straightforward Hip Hop that is worth your time.
Release date: January 17, 2022.
Ekoh - The D4Tour
Las Vegas rapper Ekoh's The D4Tour is the fourth album in his Detour series, and it's another solid entry. Ekoh effectively straddles the fence between indie underground Hip Hop and mainstream rap. His sound is really varied over the album's 20 tracks, but entirely cohesive at the same time. Ekoh switches up vocal styles constantly, going from straight spitting bars to emo-rapping to singing even – and somehow it works. The D4Tour probably is a touch too polished, modern, and mainstream-oriented for Hip Hop traditionalists – but thanks to the easy-listening instrumentals and Ekoh's relatable content it is good enough to merit a listen and to deserve a spot here.
Release date: January 23, 2023.
Best Hip Hop EPs Of 2023
Crimeapple – El Cantante
Stove God Cook$ & Roc Marciano – If These Kitchen Walls Could Talk
Tha God Fahim & Camoflauge Monk – Dark Shogunn Assassin
Bobby J From Rockaway & Nef – Radio Days
Tha God Fahim & NicoJP – Chess Moves
Kota the Friend – Lyrics to Go Vol. 4
Fashawn & Marc Spano – FAX
AJ Suede – Indica Music
Murs & GLDNEYE – Guide To World's Greatest Cities
High John – High Jazz Reworks
The Best Hip Hop Albums Of 2022
Click here or on the image for the full list.