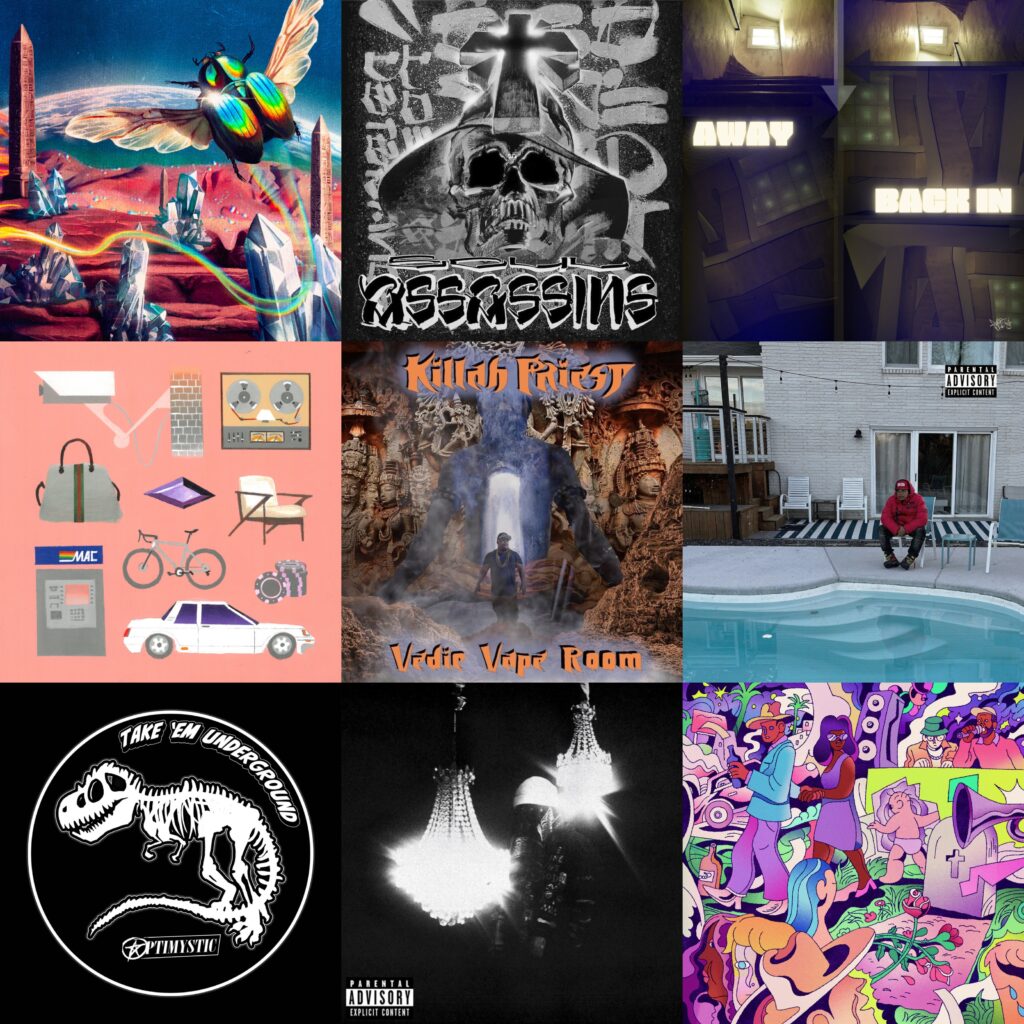 August 2023 Round-Up: The 9 Best Hip Hop Albums Of The Month: For this piece, we selected our 9 favorite Hip Hop albums released this August. Did we miss any albums you feel need to be mentioned? Let us know in the comments!
Also read: The Best Hip Hop Albums Of 2023
1. Danger Mouse & Jemini - Born Again
Producer Danger Mouse and Brooklyn emcee Jemini first joined forces in 2003 for the often overlooked but excellent Ghetto Pop Life. After being shelved since 2004, the reunion album we never knew we needed has finally arrived.
Danger Mouse, who played a pivotal role in 2022's best Hip Hop album with Cheat Codes, his collaboration with Black Thought, brings his signature production prowess to the table. Born Again bursts to life with "All I," immediately reminding us of the magic these two can conjure together. Danger Mouse's psychedelic underground beats set the stage for Jemini's charismatic storytelling and vulnerability.
Born Again is a sonic journey that blends body-moving rhythms, crate-digger samples, and old-school soul. Danger Mouse's sophisticated musicianship, with its layers and intricacies, keeps the listener engaged. It's a rare gem that's both an instant banger and a piece of art to dissect. Jemini's lyrical prowess is evident, especially on tracks like "Dear Poppa," where he navigates complex feelings about his father. But he can also bring the classic Hip Hop swagger, as showcased on the gritty and funky "Knuckle Sandwich II."
With a compact ten-track lineup, "Born Again" doesn't overstay its welcome. Tracks like "Locked Up" and "Brooklyn Basquiat" capture Jemini's blend of pain and playfulness, offering a balanced listening experience. Born Again is a top-notch collaboration that was delayed since 2004 but now finally sees the light of day. Do we have a long-lost classic here? It sure feels like it.
Release date: August 25, 2023.
2. DJ Muggs - Soul Assassins 3: Death Valley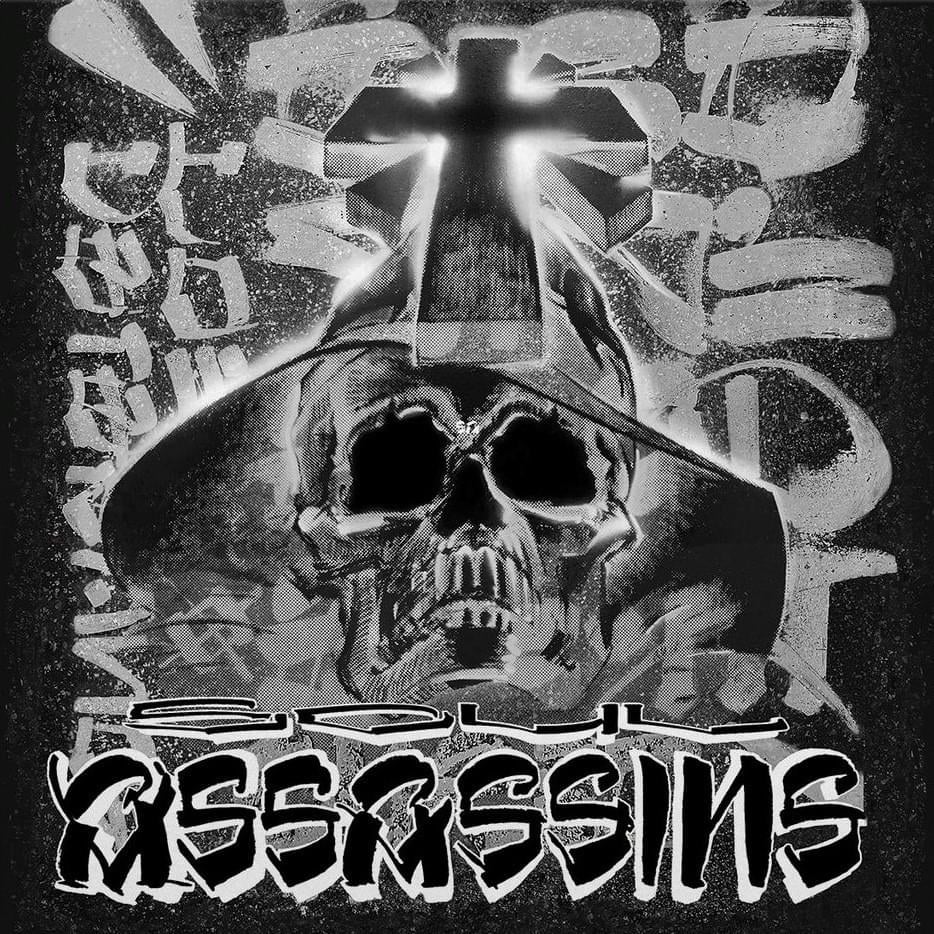 DJ Muggs' Soul Assassins 3: Death Valley marks a highly anticipated chapter in the series, a long-awaited release after 23 years since the second volume. This installment follows in the footsteps of the classic Soul Assassins album from 1997, a notable benchmark for producer-led projects.
Uniting a diverse array of MCs from all eras, DJ Muggs showcases his signature style by offering them his meticulously crafted sonic canvases. The album features an impressive lineup including Slick Rick, B-Real, MC Ren, Ice Cube, Method Man, Ghostface Killah, Scarface, Devin the Dude, CeeLo Green, Evidence, Boldy James,  Westside Gunn, Roc Marciano, Rome Streetz, Meyhem Lauren, and Freddie Gibbs. These voices seamlessly blend with Muggs' instrumentals, forming cohesive and engaging soundscapes.
DJ Muggs' instrumental work remains as commendable as ever, setting the tone with atmospheric and fitting backdrops that allow the emcees to thrive. While the album might not boast immediate standout tracks that embed themselves firmly in memory, it does offer a consistent level of quality throughout – with "Metropolis" (with Method Man and Slick Rick) and "Dump On Em" (with B-Real, MC Ren, and Ice Cube) as easy favorites for the 90s-crowd, even if it's evident Muggs' production style is especially suited for the voices and flows of the likes of Roc Marci, Boldy James, and Rome Streetz.
Soul Assassins 3: Death Valley carries an undeniably strong appeal. While it doesn't aim for groundbreaking uniqueness, it certainly stands out as a notable producer album this year. DJ Muggs strikes a balance between his skillful craftsmanship and collaborative energy, resulting in a release that contributes meaningfully to this year in Hip Hop.
Release date: August 25, 2023.
3. Raw Poetic & Damu the Fudgemunk - Away Back In
Away Back In is a remarkable and celestial blend of Hip Hop, jazz, and garage rock by rapper Jason Moore, known as Raw Poetic. The album is produced by Damu the Fudgemunk and features the guitar work of P-Fritz. The album opens with the lead single, "Ease Side," which reignites and revitalizes the jazz elements of Moore's recent work. P-Fritz's smooth guitar riffs and bass lines lay the foundation for Moore to dissect the emotions of a carefree relationship.
Moore and P-Fritz's artistic symbiosis is evident throughout Away Back In. Moore's ability to melodically narrate everyday experiences in the intricate tapestry of modern existence harmonizes uniquely with P-Fritz's consistent capacity to craft musical panoramas that complement these narratives.
The lyrics seamlessly oscillate between sung and spoken, taking listeners on a dark and melodious journey. In "Bird's Eye," an exploration of tumultuous moments in the twilight of time, the guitars cascade into overdrive, fashioning an eerie resonance. Meanwhile, "Sometime After Midnight" probes the essence of racism in the American context.
Despite the thematic complexity, threads of hope persist, evident in tracks like the spirited "The Dank-ish," and the eponymous piece "A Way Back In," a song commemorating the extensive history and camaraderie shared by Moore and P-Fritz. The album's closure, "Human Kindness," orchestrates an unlikely fusion of folk-style guitar and Hip Hop, presenting the listener with a remarkably optimistic perspective on human nature.
Away Back In is an engaging and soul-infused opus unlike anything else you will hear this year. It is an imperative auditory experience for enthusiasts of innovative Hip Hop and jazz aficionados.
Release date: August 25, 2023.
4. Zilla Rocca & Jason Griff - Stacking Chips
Zilla Rocca, a Philadelphia-based emcee and member of The Wrecking Crew, teamed up with Chicago producer Jason Griff to create the dynamic offering Stacking Chips. The album features a host of familiar Zilla Rocca collaborators, including Shrapknel, Defcee, ZeroStar, SolarFive, Ace Cannons, Skech185, Milc, Alaska, Jesse the Tree, andrew, and Alex Ludovico. Their collective involvement imparts a palpable sense of camaraderie and unity to the album.
The beats are crisp, with a perfect balance of old-school and new-school influences. The rhymes are sharp and witty, with a lot of clever wordplay, fun trash-talking, and some sharp social commentaries and pop culture references. Each artist brings their own unique flavor to the table, creating a rich and varied soundscape. Overall, Stacking Chips is a dope album that is sure to please fans of underground Hip Hop.
Release date: August 18, 2023.
5. Killah Priest - Vedic Vape Room
Vedic Vape Room is Brooklyn's Wu-Tang affiliate Killah Priest's second full-length of the year, following the trippy Forest Of The Happy Ever After, which was an odd project even by Killah Priest's standards. Vedic Vape Room is more accessible, but it is an acquired taste like all of his music. On Vedic Vape Room, Killah Priest mixes drumless spoken word tracks with more traditional sounding boom-bap, while the lyrical content is typical of Killah Priest: esoteric stream of consciousness, full of mythical and religious musings. Killah Priest fans will eat this up, newcomers should start with his best 5 albums, knowing this one – while not bad at all – is a middle-of-the-road KP album and not the best he has to offer.
Release date: August 16, 2023.
6. Recognize Ali & Soul Chemist - ALi
ALi is underground great Recognize Ali's third full-length of the year, (almost) entirely produced by Detroit producer Soul Chemist. It's another strong outing for Recognize Ali, but quite as strong as some of his other recent releases – for us the album he released in March of this year, Back To Mecca II, is his best offering of 2023, an album with a bit more punch than this one. That said: nothing wrong with ALi – this is a must-listen for fans of underground rap too, if only for the standout cut "Allahspeed", which features dope verses by guests Guilty Simpson and Rapper Big Pooh.
Release date: August 16, 2023.
7. Optimystic - Take 'Em Underground
Optimystic is an Australian emcee who teamed up with a host of dope rappers to create what is a must-listen for 90s-centric boom-bap aficionados. Take 'Em Underground features guest bars from the likes of Rockness Monsta, Canibus, ONYX, Frukwan, U.G (Cella Dwellas), Tragedy Khadafi, Mic Handz, Chip Fu, and Shabazz the Disciple (among many others), and dope beats crafted by Loftwah the BeatSmiff. Nothing revolutionary here, but over an hour of banging boom-bap with a throwback feel that's thoroughly enjoyable.
Release date: August 11, 2023.
8. Al Wonder - Black Baviar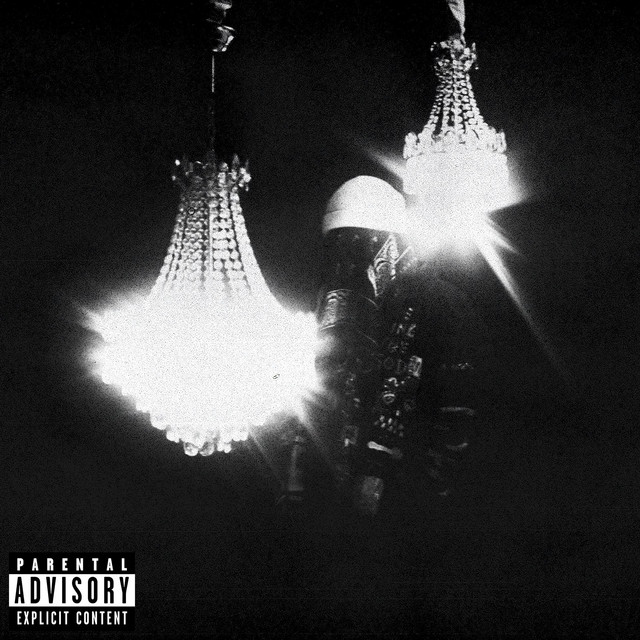 Black Baviar is a producer's album by Al Wonder, a pretty dope album on which Al Wonder gets a lot of things right. The album is surprisingly cohesive, despite its hour-long runtime and diverse roster of vocalists: DMC of Run-DMC, Ras Kass, Kurupt, Planet Asia, KXNG Crooked, Guilty Simpson, Benny the Butcher, Killah Priest (and others) appear, along with the likes of Lil Wayne and Rick Ross, and some non-American rappers who are regular collaborators of Al Wonder. The beats on Black Baviar are dark and atmospheric, and quite quirky at times – different enough from the general fare to keep listeners' attention. Hip Hop listeners who are looking for a fully realized listen that is not run-off-the-mill, will likely enjoy Black Baviar. 
Release date: August 7, 2023.
9. Fat Tony & Taydex - I Will Make a Baby In This Damn Economy
Houston's Fat Tony, a champion of underground Hip Hop's DIY spirit, shines on I Will Make a Baby in this Damn Economy. Produced entirely by Los Angeles-based producer Taydex, this album cements Fat Tony's status as a skilled rapper. Taydex's versatile production spans various styles, from bass to house to hyperpop.
The album takes listeners on a captivating journey, showcasing Fat Tony's lyrical prowess. His storytelling abilities shine as he delves into personal experiences and social issues. The album's sequencing creates an emotional arc, balancing introspective moments with reflections on his career. Recorded in Taydex's North Hollywood studio, the album exudes freedom and flexibility, resulting in a creative yet accessible project.
Release date: August 25, 2023.
Honorable Mentions
Noname – Sundial
Chase Fetti – Blender Talk
Ray West – Macaroni Ray
D.O.V & Swann – Hail & Fire Mixed with Blood
Rahiem Supreme & Wino Willy – Snake & Crane Secret
Kut One – Live Wires 3
Da Flyy Hooligan & Kong the Artisan – F O M A (Fundamentals of Musical Art)
Cozmo – If Tomorrow Never Comes
Nems & Scram Jones – Rise Of The Silverback