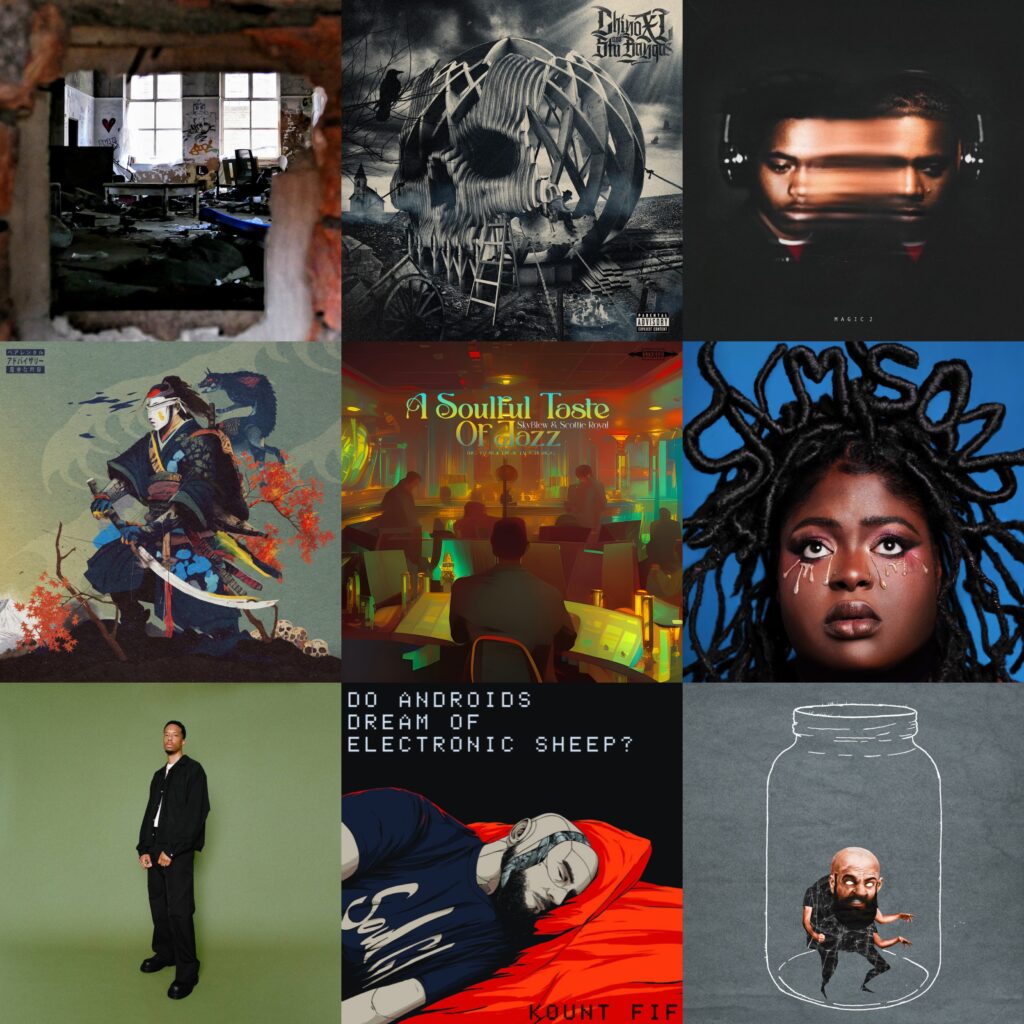 July 2023 Round-Up: The 9 Best Hip Hop Albums Of The Month: For this piece, we selected our 9 favorite Hip Hop albums released this July. Did we miss any albums you feel need to be mentioned? Let us know in the comments!
Also read: The Best Hip Hop Albums Of 2023
1. Fatboi Sharif & Steel Tipped Dove - Decay
Backwoodz Studioz has been at the forefront of experimental, left-field Hip Hop since the 2010s, with the elusive billy woods as the figurehead. This collaboration between Fatboi Sharif and Steel Tipped Dove is another Backwoodz hit, the third released in 2023, after billy woods and Kenny Segal's Maps and SKECH185 and Jeff Markey's He Left Nothing For The Swim Back.
Over the past few years, the New Jersey rapper Fatboi Sharif has made a name for himself with a vivid, disorienting, utterly unique sound. On his new album Decay, he joins forces with Steel Tipped Dove, a veteran New York producer known for his work with Armanda Hammer and R.A.P. Ferreira, among others. The haunting soundscapes Steel Tipped Dove produced for Decay are among the best he ever did, providing the perfect backdrops for Fatboi Sharif's unsettling vocal performances.
Fatboi Sharif's abstract mutterings will take some deciphering, but the feeling of disquiet that permeates the album is awesome. His mordant lyrics are delivered in a stretched-out, theatrical mutter that favors eerie, experimental, minor-key productions. Sharif is playful and charismatic, but he's also driven to make music that makes you feel weird.
The left-field Decay offers a delicious slice of psychedelic horrorcore, surreal but thoroughly captivating. There are no guest-rappers on the album; the whole record is nothing but Fatboi Sharif rapping in jagged, unpredictable cadences over Steel Tipped Dove's flickering, evocative tracks. This is one of many excellent projects Steel Tipped Dove's name is attached to this year, and it elevates Fatboi Sharif to the next level.
Release date: July 21, 2023.
2. Chino XL & Stu Bangas - God's Carpenter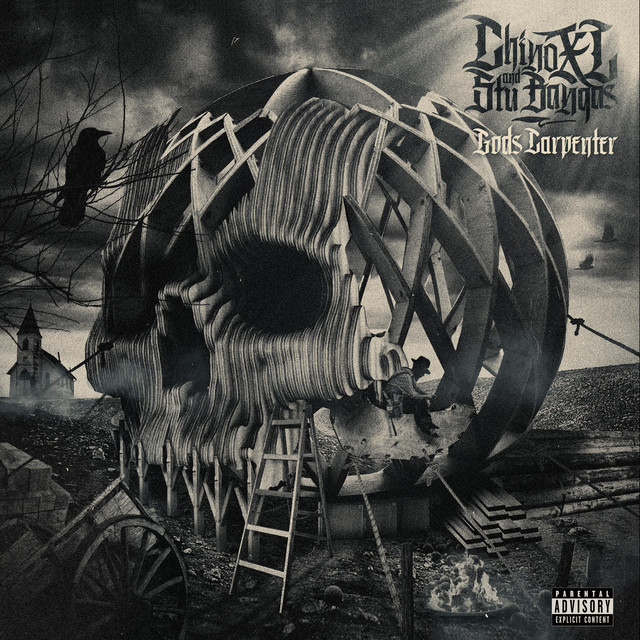 God's Carpenter is a collaborative album by iconic lyricist Chino XL and producer Stu Bangas that delivers banging boom-bap beats and complex rhyme flows. Chino XL's lyricism is intellectual, vivid, and intricate, while Stu Bangas' production is polished yet hard-hitting. The two Hip Hop heavyweights work brilliantly together, with Chino's big bars needing the robust underscore of Stu Bangas.
God's Carpenter is a super bar-heavy offering, with Chino crafting incredibly complex and intricate wordplay and delivering it in his unique and iconic way. The dark boom-bap production that Stu Bangas has perfected perfectly complements Chino's unstoppable flows. The album takes listeners on a journey through Chino XL's mind, tackling issues from politics to personal demons. The opening track "God's Carpenter" sets the tone for the album, with Chino XL's verbose bars needing the robust underscore of Stu Bangas' production. Other standout tracks include "AMBImonsterous," "Murder Rhyme Kill," and "Scribbled Sorcery."
Chino XL's lyricism has always been next level, but his first four albums were let down in places by subpar beats. Teaming up with Stu Bangas was a masterstroke, making God's Carpenter probably Chino XL's best album beats-wise. God's Carpenter is a must-listen for any fan of underground Hip Hop, especially for fans of Chino XL who have been waiting eleven years for a new project from the lyrical powerhouse.
Release date: July 7, 2023.
3. Nas - Magic 2
Nas' Magic 2 is a testament to his longevity in the rap game, showcasing his ability to deliver quality music even late into his career. The album marks the fifth collaboration with producer Hit-Boy in the 2020s, following Magic and the King's Disease series, and their partnership remains successful.
While we sometimes feel Hit-Boy's beats are too polished and soft, the production on Magic 2 is pretty dope, with Hit-Boy displaying his range as a producer. The beats vary from banging to laidback, with Nas seamlessly adapting his flow to each track. Although the album may be considered too short to be a full-length release at just over 30 minutes, it still presents a cohesive project that flows well from start to finish.
Opening with an intriguing intro track, Magic 2 captivates listeners from the start. "Abracadabra" stands out with its powerful bass, while "Black Magic" maintains a similar production style but with a more subtle bass that complements the sample. Throughout the album, Nas' lyricism remains sharp and witty, showcasing classic boasting on standout tracks like "What This All Really Means", "Bokeem Woodbine", "Slow It Down", "Earvin Magic Johnson", and "Pistols On Your Album Cover".
While Magic 2 may not have exceeded the expectations set by King's Disease 3, it still solidifies Nas' position in the Hip Hop scene even more. Despite its brevity (we didn't include the first Magic in our Best Of 2021 list because it runs for less than 30 minutes and therefore is an EP in our book), the album impresses with its dope tracks and Nas' excellent delivery and flow. The few features on the album are OK too, and the chemistry between Nas and Hit-Boy continues to reach new heights.
Overall, Magic 2 is another great addition to Nas' catalog, showcasing the enduring power of his partnership with Hit-Boy. The strong production and Nas' impeccable delivery make Magic 2 another solid project in his illustrious career.
Release date: July 21, 2023.
4. Vega7 The Ronin & Superior - Sleep Is The Cousin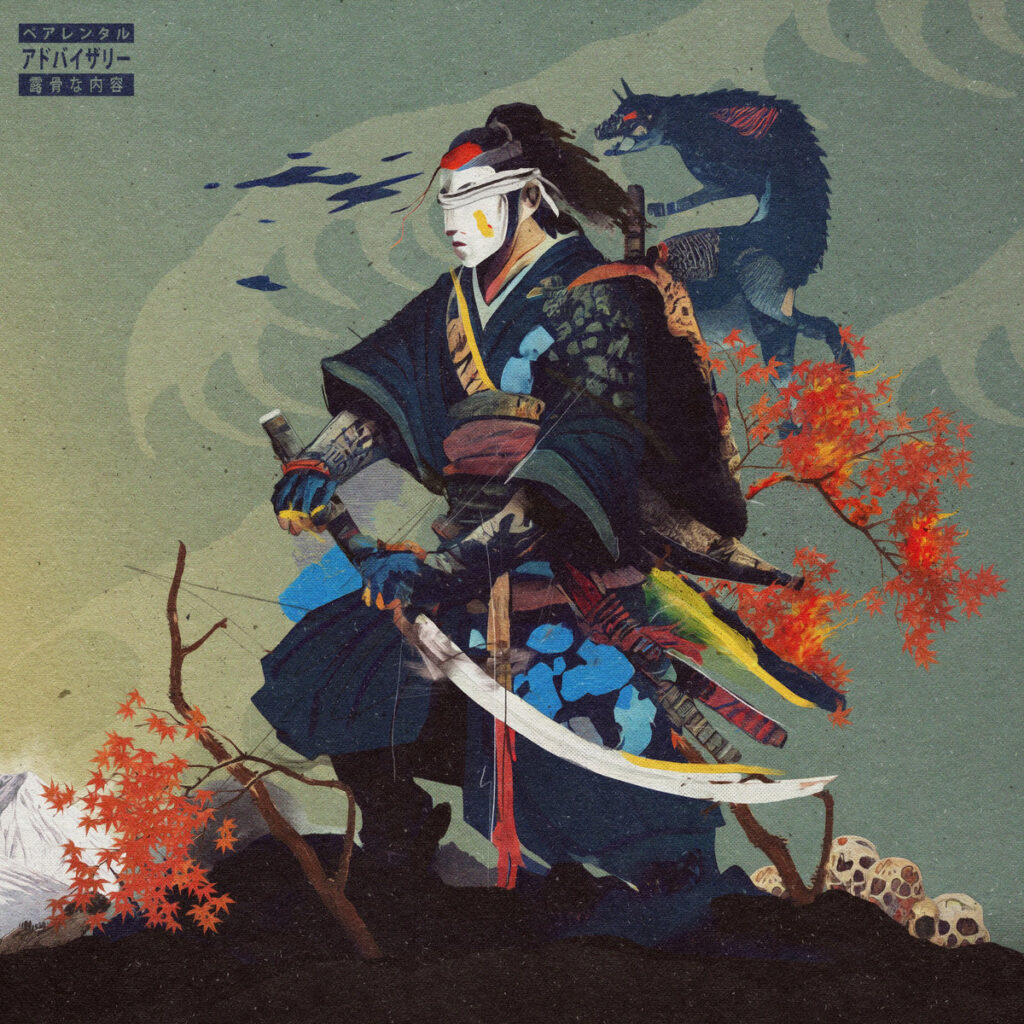 Superior is a producer of Spanish descent and based in Germany, and his work on the boards for Sleep Is The Cousin is outstanding. Vega7 The Ronin bars are entertaining and his flows are dope, but is the production that makes this project a must-listen. Lots of similar albums out these days in this underground section of Hip Hop, Sleep Is The Cousin is one of the best of the year of its kind.
Release date: July 7, 2023.
5. SkyBlew & Scottie Royal - A Soulful Taste of Jazz: The Royal Blew Experience
Chapel Hill emcee SkyBlew and Charlotte-based producer Scottie Royal are regular collaborators, and their 2023 album, A Soulful Taste of Jazz, is their best work yet. Royal's jazzy production is a perfect match for SkyBlew's soulful vocals, and the two create a sound that is both nostalgic and fresh.
Royal's beats are a mix of 90s-flavored East Coast jazz rap in the vein of ATCQ and Digable Planets and the laid-back soulful sounds of J Dilla. SkyBlew's flows are effortless and his lyrics are full of colorful imagery and optimism. The result is a feel-good album that is both beautiful and moving, and that sounds better each time you listen to it.
Release date: July 21, 2023.
6. Chika - Samson: The Album
Chika's full-length debut album, Samson: The Album, is a confirmation of her talent, which was already well-established by a series of EPs. The album opens with an impressive intro from Lin-Manuel Miranda, a significant nod for Chika, considering her background as a former child of the theater. Throughout the album, Chika fearlessly bares her soul, delivering reflective and unguarded moments that create an emotional narrative.
A dope feature from Freddie Gibbs and contributions from legendary artists Snoop Dogg and Stevie Wonder adds further weight to the album. These features not only elevate the project but also help draw intriguing parallels between Chika and the biblical character after whom the album is named. While Chika's singing voice is strong and polished, her hoarse rap flow adds a unique edge to her music. The mainstream-friendly sounds of Samson: The Album do not compromise her authenticity, as there permeates a distinctive Hip Hop flavor that will resonate well with listeners who usually stay well away from whatever the mainstream has to offer and who prefer a more grounded Hip Hop sound.
At 54 minutes in duration, Samson: The Album stands as a fully realized piece of music. Chika's ability to blend raw emotion with mainstream appeal makes this debut a compelling and captivating listen, one that deserved more promotion and hype to help fulfill its potential.
Release date: July 28, 2023.
7. Black Milk - Everybody Good?
Black Milk's 2023 album, Everybody Good? features an eclectic mix of soulful, pop-oriented, and hard-hitting boom-bap beats, combined with introspective lyrics and smooth flow. This is Black Milk's eighth full-length album, showing his consistency as a producer, rapper, and songwriter.
The music on Everybody Good? was produced, arranged, and mixed pre-COVID and the beats are gorgeous and meticulously crafted. Black Milk plays it rather safe though, going for a mix of the sound he's done before. The production on Everybody Good? is a highlight even so, with Black Milk displaying his range as a producer. The beats vary from soulful to hard-hitting, with Black Milk seamlessly adapting his flow to each track. The concepts here are personal and introspective, with the production being a melting pot of past sounds from the live instrumentation that Album of the Year (2010) began displaying to the jazz elements of his previous full-length Fever (2018) and even the futuristic electronics of Tronic (2008).
While the album may lack huge standouts, it is still a really solid effort overall. Black Milk sounds as good as ever on the mic, and some of his catchiest hooks are here as well. The song with Phonte, "Feelings Don't Feel," is easily the best track here, a great track. Everybody Good? is arguably one of the best-produced albums of the year, showcasing Black Milk's growth and polish as an artist. While it may be a bit too eclectic and pop-oriented for some tastes, it is still a worthy addition to his catalog in which No Poison No Paradise (2013) and If There's a Hell Below (2014) remain the absolute standouts.
Release date: July 19, 2023.
8. Kount Fif - Do Andriods Dream Of Electronic Sheep
Do Andriods Dream Of Electronic Sheep started in 2005 when Kount Fif ran late to a GZA show at the 930 club in DC. Handing out fliers in front of the venue was R.M.L. and this meeting would be the start of almost twenty years of making music together. Do Androids Dream of Electronic Sheep is the culmination of Kount Fif's career spanning the last almost two decades. With appearances from Nas, Heltah Skeltah, Killah Priest, Action Bronson, Roc Marciano, Canibus, Uncommon Nasa, Sadat X, Awol One, Copywrite, U-God, Planet Asia, Royce 5'9″, Inspectah Deck, Planetary, Last Emperor, Cappadonna, Guilty Simpson, Awon, Atmosphere, and Bobby J From Rockaway (among others), this one of 2023's best producers albums (not ranked on our best of 2023 list because not all material on here is 'new'), one tailor-made for Hip Hop purists.
Release date: July 28, 2023. 
9. Lt Headtrip & DOS4GW - Tap On The Glass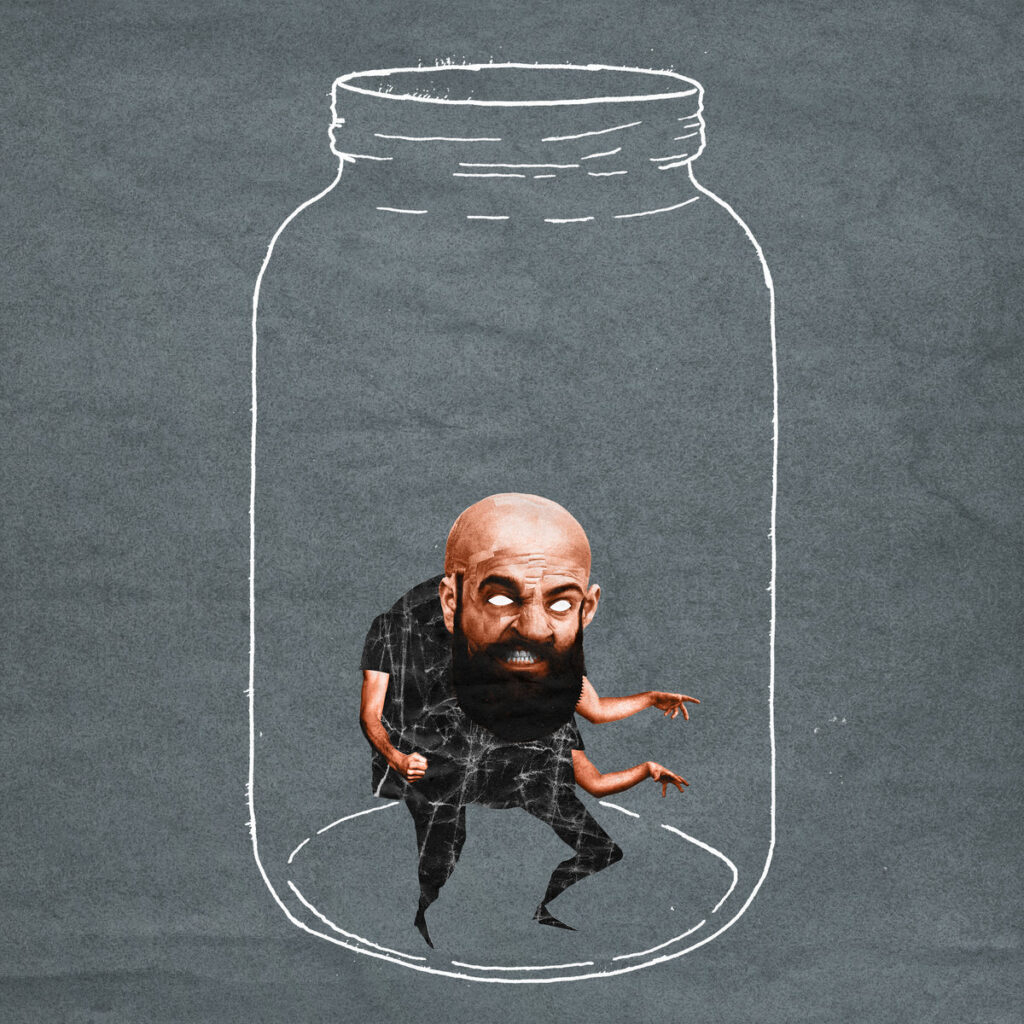 Lt. Headtrip, one of the founding members of The Karma Kids collective, teamed up with Melbourne producer DOS4GW to create their first collaborative album, Tap on the Glass. DOS4GW is known for his avant-garde drone soundscapes and has worked with artists like Curly Castro and Armand Hammer. In this album, he brings some of his darkest and most experimental beats to date, creating a dystopian soundscape that looms over the rest of the album.
Tap on the Glass features appearances from Collasoul Structure, SKECH185, Teddy Faley, Samurai Banana, ELUCID, and Christina Pecce. Pecce, in particular, adds an interesting layer to the album as she contrasts Headtrip's growls with her beautiful, operatic singing on the standout cut "In Somnis Praestigiae". Samurai Banana provides sharp turntablism, while the verses from ELUCID, SKECH185, Teddy Faley, and Collasoul Structure are gripping.
Headtrip's low, gruff voice and big personality feed off the energy provided by the production and the features, dropping some of his most unsettling wordplay to date. The dark, loud, and aggressive Tap on the Glass is not for the weak of the heart. The album carries listeners from the dusty styles of raw East Coast rap to the fervor and existential dread of a classic tragedy. It's enthralling as it is prescient and showcases some of the grittiest, darkest left-field underground Hip Hop of the year.
Release date: July 21, 2023.
Honorable Mentions
Napoleon Da Legend & Clypto – Pen Game
Calculus – La Cosa Nostra
Legendary Baller – All Mack Everything
Tech N9ne – BLISS
The Musalini & 9th Wonder – Don & Eye 2
Mickey Diamond & Sadhugold – Death Threats
The Bad Seed & JR Swiftz – Strike The Shepherd
Speaker Bullies – Art Of Disrespect
Skizza & AK Productions – Champion Season
Clever 1 & Giallo Point – GUNZ, KNIVEZ & NUNCHUCKZ
Dave East – Fortune Favors The Bold
Mitchy Slick & Sir Veterano – Everybody Hates Mitch
Cuban Pete & BoFaatBeatz – The Year Of The Rabbit
Esham – Purgatory
Travis Scott – UTOPIA