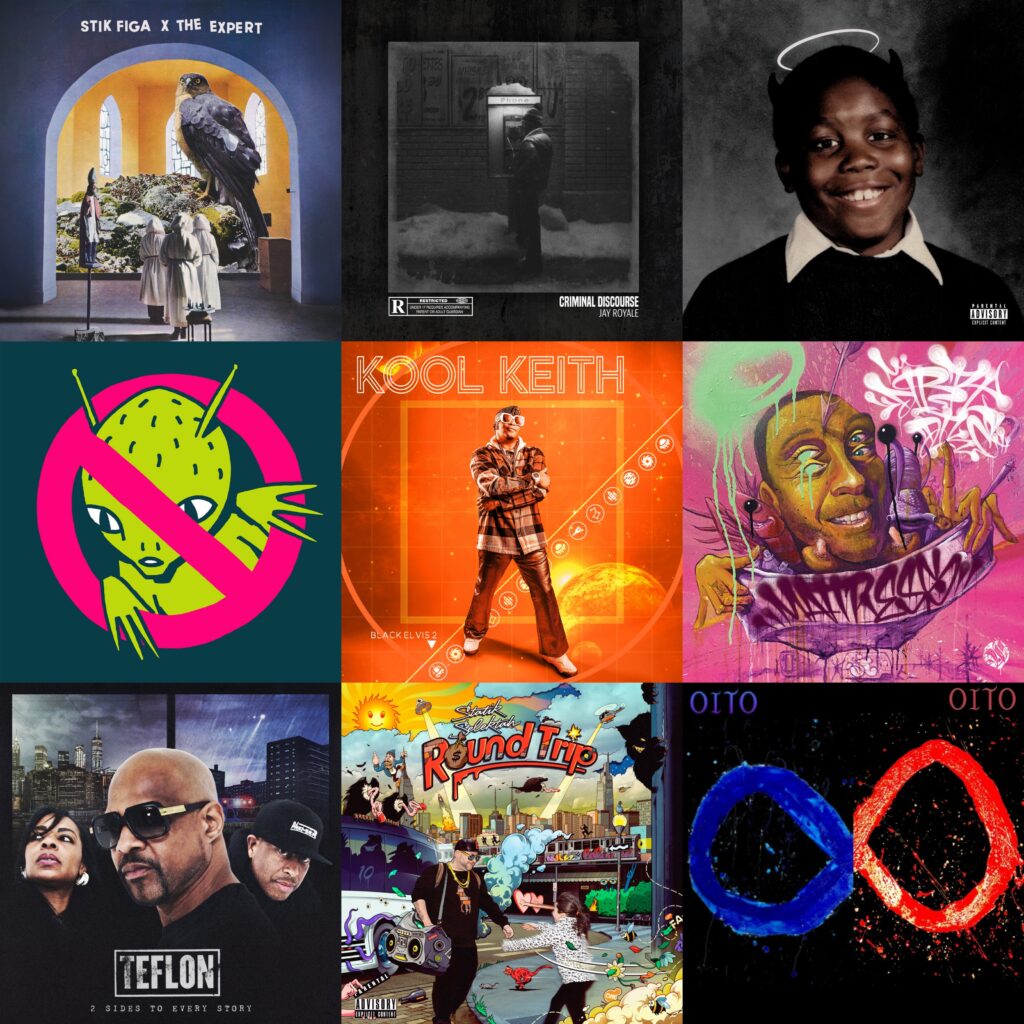 June 2023 Round-Up: The 9 Best Hip Hop Albums Of The Month: For this piece, we selected our 9 favorite Hip Hop albums released this June. Did we miss any albums you feel need to be mentioned? Let us know in the comments!
Also read: The Best Hip Hop Albums Of 2023
1. Stik Figa & The Expert - Ritual
"Producer The Expert fuses elements from jazz and 60s-era psychedelic music on Ritual, which sets the backdrop for emcee Stik Figa at his most honest and personal. People who have heard psychedelic Hip Hop opus The Overview Effect by The Expert together with emcee Jermiside, already know they're in for a trip. A glimpse at the tracklist also sets the tone for what to expect with guest spots by Blu, Solemn Brigham (of Marlowe), Defcee, Sleep Sinatra, and Tanya Morgan. But the true beauty of this record lies in the contrast: the way jazz influences collide with psychedelic production pushes both the Dublin, Ireland-based producer and the Topeka, Kansas native into new Hip Hop territory.
Stik Figa has a great ear for beats—he's got a back catalog of thirteen years deep to show it. His releases include early work with Oddisee, the collaborative album The City Under The City with L'Orange, last year's Valley of Dry Bones with Conductor Williams, and releases on Mello Music Group with production work by Apollo Brown, Black Milk, and Exile, among others.
Now, with The Expert, he finds himself in a sonic pastiche of psychedelic effects, banging drums, clear touches of jazz, and deep basslines. The Expert freely bends what he digs up from his crates: layers upon layers of Mellotron chords, vibraphone melodies, guitar stabs, and swirling strings tumble over each other. All for hard-hitting beats that defy the golden-era boom-bap rulebook. Case in point: when was the last time you heard a solo piano piece between tracks with reversed drum samples and 808 kick drums? Irish pianist Daniel Luke delivers just that on "Rob Peter, Pay Pallbearer."
Stik Figa moves with ease from dead honest observations to showing lyrical dexterity and skill, to expressing inner struggles. Ritual is without a doubt his most personal body of work to date. It's just as he raps on "Uknowhut?" featuring Blu: "Self-fulfillment remains the greatest metric of wealth." Besides Stik Figa openly sharing his inner musings on the album towards that goal, the same goes for The Expert: he shares his own deepening and further self-cultivation—a head-nodding, mind-blowing continuation of his psychedelic-tinged beat-making antics."
The Overview Effect was one of the best Hip Hop albums of 2022, Ritual is among 2023's best. At 35 minutes the album is on the short side, but that's a minor complaint. Ritual is a tasteful and stylish piece of Hip Hop, an album you can't afford to miss out on.
Release date: June 16, 2023.
2. Jay Royale - Criminal Discourse
Baltimore-based artist Jay Royale takes listeners on a captivating journey with his latest album, Criminal Discourse. This third installment in an impressive trilogy (following 2018's The Ivory Stoop and 2020's The Baltimore Housing Project) showcases Jay's growth as an artist while delving into the evolution of street communication. From the payphone era to wiretaps and everything in between, Jay explores the significance of the trap phone in this gritty and immersive release.
Drawing inspiration from his hometown, and also from its critically acclaimed series "The Wire," Jay Royale expertly weaves a narrative that pays homage to the communication methods employed by the streets. Criminal Discourse features a talented lineup of collaborators, including AZ Havoc of Mobb Deep, Kool G Rap, Styles P from The Lox, Saigon, and Willie the Kid, each adding their own unique perspective to the project.
The album effortlessly captures the essence of 1990s Hip Hop, evoking a nostalgic ambiance with its atmospheric beats and sharp cuts & scratches. Jay Royale's lyrics, reminiscent of the mafioso rap style popularized by icons like Nas, AZ, Raekwon, and Kool G Rap, further enhance the album's authenticity and provide a refreshing throwback to classic Hip Hop.
Clocking in at just the right length with its 45 minutes, Criminal Discourse immerses listeners in Jay Royale's storytelling abilities and masterful wordplay. The production complements Jay's artistic vision and unwavering dedication to his craft. The album transcends its subject matter, appealing to fans of the genre's golden era as well as those seeking a fresh perspective within the contemporary Hip Hop landscape.
With its captivating narrative, top-notch collaborations, and a clear nod to 1990s Hip Hop, Criminal Discourse undoubtedly deserves a spot among the year's top releases.
Release date: June 18, 2023.
3. Killer Mike - Michael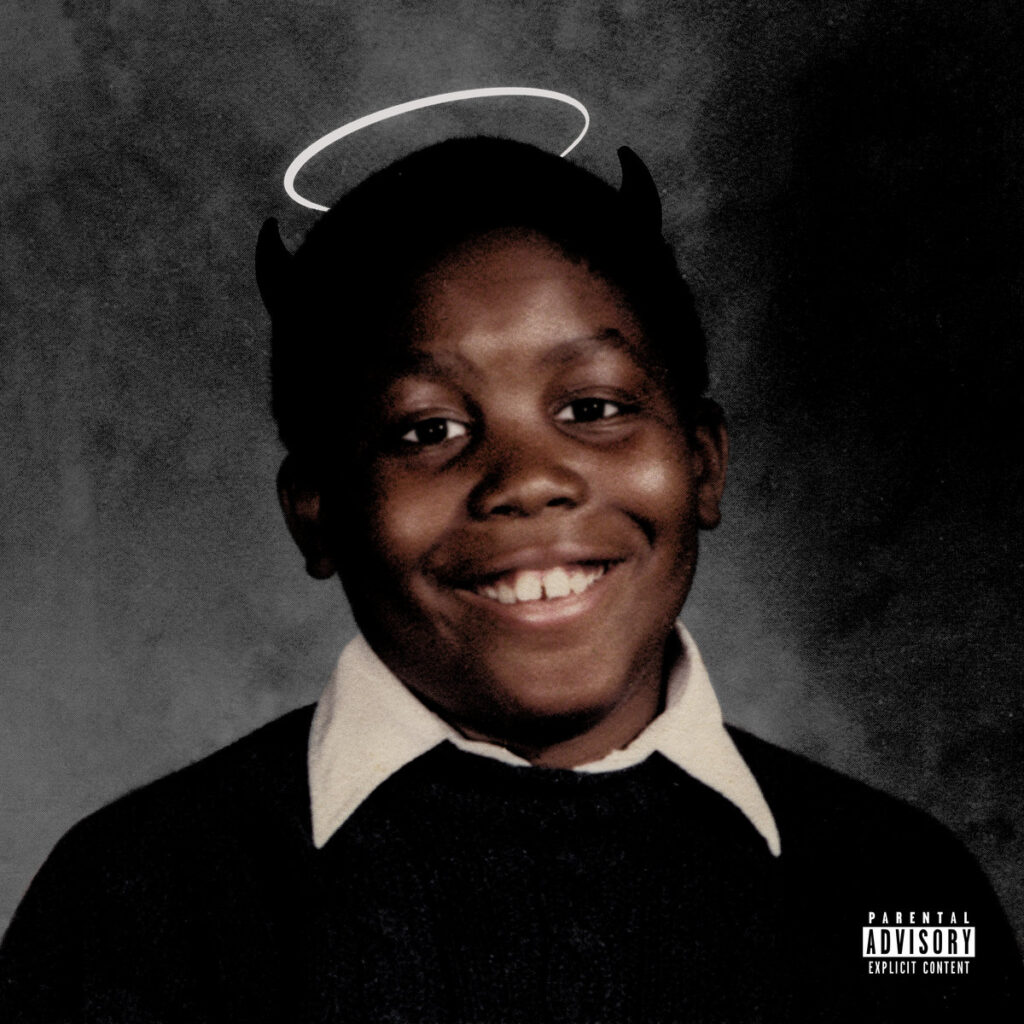 Killer Mike's long-awaited return to the solo scene comes in the form of MICHAEL, a record that solidifies his status as a Hip Hop heavyweight. After an 11-year hiatus, the Atlanta native unveils a musical autobiography that is both touchingly introspective and unapologetically raw.
MICHAEL serves as a testament to Killer Mike's unwavering dedication to his craft. This album is not about chasing chart-topping hits or conforming to the trends of the industry. Instead, it is a bold step back from the spotlight, allowing Killer Mike to bare his soul and share his truth. The album cover alone, featuring a nine-year-old Killer Mike adorned with a halo and devil horns, captures the dichotomy within—an artist who navigates the light and darkness, exploring the complexities of his identity.
Departing from the well-trodden politically fueled path of his collaborative work with El-P as Run the Jewels, Michael dives deep into Killer Mike's roots, paying homage to the vibrant Southern rap scene that shaped him. The influence of gospel, blues, and the spirit of Atlanta reverberates throughout the album, creating a sonic tapestry that is both familiar and refreshing, paying homage to the evocative sounds of '90s Hip Hop and the transformative soul of the '70s that shaped its foundations.
MICHAEL transcends mere nostalgia though. It provides a vantage point that only Killer Mike's present existence can offer, channeling his lived experiences, social consciousness, and unfiltered authenticity. The album boldly merges nostalgia with innovation, capturing the essence of contemporary Atlanta sound with its infectious beats and diverse production, leaning towards the soulful side while seamlessly incorporating elements of boom-bap, trap, and soul. The careful orchestration of choirs, pianos, and organs adds a layer of richness to the album, while Killer Mike's commanding presence on the mic ensures that every word hits with impact.
While MICHAEL may not match the same level of overall quality or the rage and intensity found in Killer Mike's previous solo masterpiece, R.A.P. Music (2012), it remains a powerful testament to his artistry. His rhymes are as sharp as ever, delivering thought-provoking and personal narratives that resonate deeply. The album's many features are well-placed, effectively blending into the fabric of the project and adding depth to the overall experience, even if the album could have done with a few fewer guests – Young Thug we could have done without for instance. Others shine –  Andre 3000 has the most memorable appearance, of course.
Overall, MICHAEL is a testament to Killer Mike's artistic growth and unwavering authenticity. Whether you're a fan of the Run the Jewels albums or Killer Mike's previous solo projects, this album is sure to captivate you. It is a triumphantly reflective and gospel-infused victory lap, that solidifies Killer Mike's place among the Hip Hop greats, reminding us once again why he is one of the best in the game. The album's profound themes, captivating lyricism, and engaging production make it a standout release of 2023.
Release date: June 16, 2023. 
4. King Kashmere & Alecs Delarge - The Album To End All Alien Abductions
The Album To End All Alien Abductions is an epic space age boom bap odyssey that unites UK stalwart King Kashmere and producer/rapper Alecs DeLarge for a dope hour-long 24-track ride. After the intro, the album opener "Angel Strike" sets the tone for a triumphant journey, with King Kashmere declaring his return with confidence and skill. Kash's lyrics are rooted in sci-fi and comic lore, but he also offers a rare glimpse into his personal life on tracks like "Old Earth" and "House of Cards." Alecs' production is experimental, rooted in 90's sensibilities but also fresh and evolving. He even steps from behind the boards to join Kashmere on mic duties, showcasing their dynamic chemistry on tracks like "Most Blunted." With a feature list spanning both sides of the Atlantic, The Album To End All Alien Abductions proves that the UK has a firm seat at the table in the international Hip Hop community.
Release date: June 20, 2023.
5. Kool Keith - Black Elvis 2
Kool Keith's Black Elvis 2 is a dope follow-up to its iconic predecessor. Black Elvis/Lost in Space (1999) has held a special place in the hearts of a lot of Kool Keith fans, despite our feeling that it is not his absolute best work. That said: nearly 25 years after the first Black Elvis, the release of Black Elvis 2 presents us with another intriguing chapter in Kool Keith's discography.
Kool Keith has always thrived when working closely with a singular producer, as seen in his collaborations with Dan The Automator on Dr. Octagonecologyst (1996) and Kutmaster Kurt on Sex Style (1997) and First Come First Served (1999) – three records that rank among his finest work. These partnerships provided a grounding influence that enhanced Kool Keith's artistic vision. While Black Elvis 2 explores various themes and lacks a single guiding hand in production, it manages to maintain a commendable level of cohesion, with only one track, "Feeling Me," falling short of expectations.
Co-produced by Keith himself and featuring collaborations with L'Orange, Marc Live, and others, the album maintains his Black Elvis sci-fi themes while simultaneously exploring typical Kool Keith topics such as fashion, sex, and his dissatisfaction with Hip Hop and the music industry. Tracks like "First Copy" and the album's absolute standout track "Space Mountain" showcase Kool Keith's unique sound and dissociative trippy lyrics. Also worth mentioning is the satirical brilliance of "Kindergarten Adults" which exposes the stagnant mindset of rap traditionalists trapped in a bygone era (ouch), while "Without My Culture" turns the tables on the rampant commercialization plaguing the genre.
With its intergalactic trash talk and seamless transitions, Black Elvis 2 stands as one of Keith's best recent works – though not quite as good as Serpent, his collaborative album with producer Real Bad Man, that dropped earlier in 2023.
Release date: June 16, 2023.
6. Dirty Dike & Pete Cannon - Mattress
"This is Dike's first solo LP on his very own record label, marking a new chapter in the legacy of one the UK underground's most prolific and impactful figures. The Mattress LP is entirely produced by long-time collaborator, and Melonskin co-Founder, the incredibly talented Pete Cannon on his renowned Amiga computer – bringing forth his signature 8-bit crusty heaviness."
Dirty Dike's Sucking On Prawns In The Moonlight (2014) remains our favorite album of his, but Mattress is dope as f too – deliciously dark and gritty, thanks to Pete Cannon's production chops and Dike's wordplay. Guests like Kool Keith and Jam Baxter add some extra flavor to what is a sure-shot favorite for listeners with an eye on and an ear for UK Hip Hop.
Release date: June 2, 2023.
7. Teflon - 2 Sides To Every Story
"Teflon's much-anticipated new album 2 Sides to Every Story is a celebratory moment for the Brooklyn native, who burst onto the scene as part of M.O.P.'s First Family during the late '90s New York rap scene. Following contractual headaches and some time away from the game, the acclaimed emcee is back like he never left. And he's not doing it alone, either. Telfon is joined on this project by two of Hip Hop's finest producers and his closest collaborators, DJ Premier and Jazimoto, who split production duties down the middle.
Together, they've crafted a raw, mature album that showcases Teflon at the top of his lyrical game. And his mission statement is clear as soon as he starts spitting on the banger "Out the Gate." Teflon still has that distinctive, instantly gripping voice that pulls you in, just so he can hit you over the head with dope wordplay and straight bars. His fire burns bright throughout the rest of the record, whether it's on bangers like "No Fake Love" and "Hostile Takeover (feat. Benny the Butcher)" or socio-political joints like "Life in the FEDS" and "Contraband."
While Teflon goes solo for a number of cuts on the album, he also calls on his M.O.P. brethren to provide their signature energy. The two Brownsville bruisers appear on "The Thoro Side" and "Know Our Way Around," while Lil Fame also appears on the teeth-gritting "It Is What It Is." It's a true full-circle moment for Teflon, whose name is heavily linked to M.O.P.'s discography since their '96 album, Firing Squad. And for Hip Hop heads who have been bumping his music since then, this album couldn't have arrived any sooner." 
This Bandcamp blurb tells you what you need to know. Fans of that raw M.O.P. sound of the 1990s, and those with an appreciation for DJ Premier's signature sound should definitely check out 2 Sides To Every Story. Premier comes with a selection of dope beats, and Jazimoto's contributions are just as good – resulting in banging backdrops for Teflon's powerful voice.
Release date: June 30, 2023.
8. Statik Selektah - Round Trip
Statik Selektah's Roundtrip is good, but not great. The album does kick off with a star-studded lineup of collaborations that guarantees a worthwhile listen. With emcees like Posdnous, AZ, Inspectah Deck, Joey Bada$$, Cormega, and Conway the Machine on board, the first half of the album is stacked with talent. Statik Selektah's ear for beats shines throughout the project, blending elements of boom-bap, soul, and jazz rap seamlessly. Combining hard-hitting drums with smooth piano melodies, he crafts memorable loops and infectious rhythms.
While the first half of the album excels in both production and lyricism, the second half experiences a slight dip. One particular misstep is a lackluster Nems feature, which is among the weakest of the year. Despite its flaws, Roundtrip has its standout moments. Tracks like "Round Trip" and "Ain't Much Too" exemplify Statik Selektah's talent as a producer and curator. These songs showcase his ability to assemble captivating collaborations and deliver infectious melodies. So while Roundtrip may have its lackluster moments, especially in the second half of the tracklist, it remains a worthwhile addition to his discography.
Release date: June 9, 2023.
9. Granddad Woolly - OITO (Once Infinity Takes Over) (Red & Blue)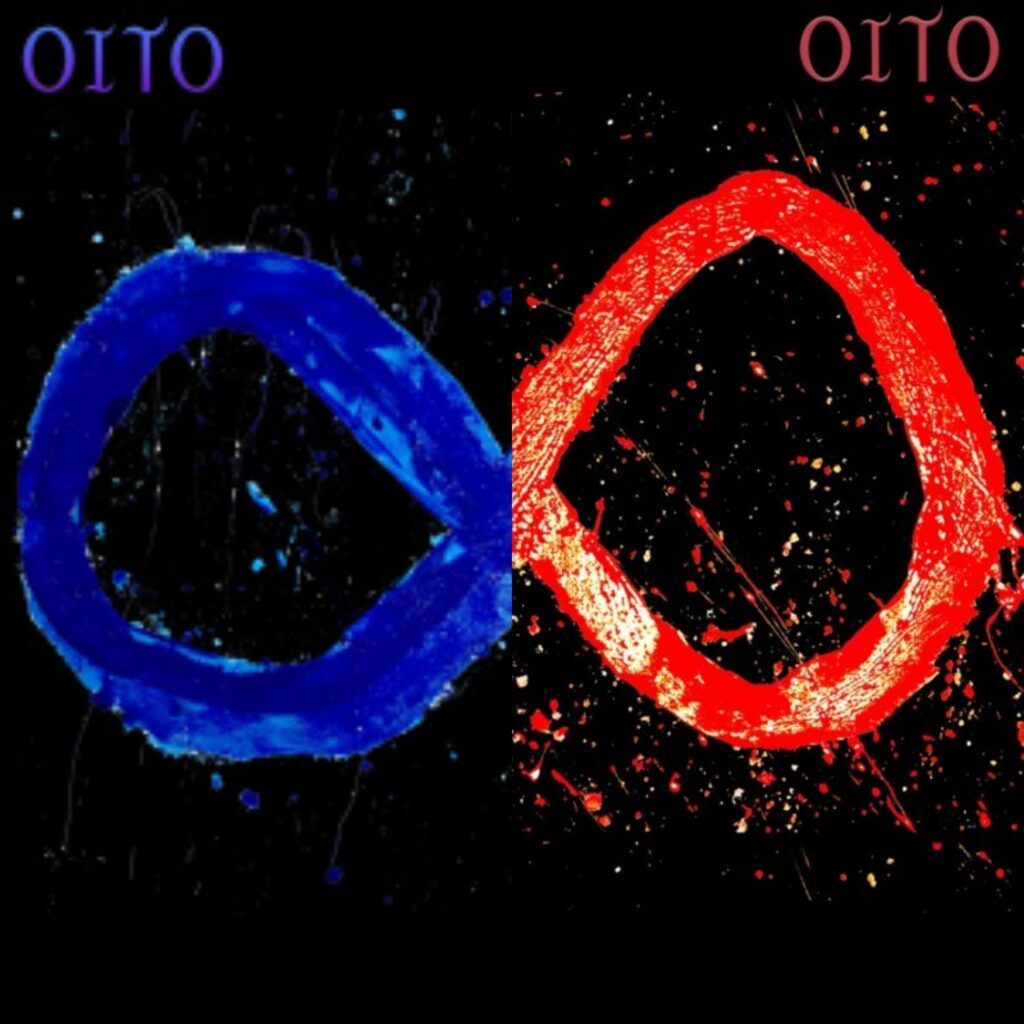 Granddad Woolly is an underground emcee from Atlanta, who says about himself that his influences are rooted in the golden era and underground/alternative scene. It sure is clear his sound is not typical of Atlanta or the South – Woolly definitely developed his own sound. We liked his 2019 collaboration with Lisbon, Portugal producer CHIKANO -ly, titled KanoDadda: EXPRMNT VII, and this OITO doubleheader is a must-listen too. Conductor Williams, Nottz, Statik Selektah, and Khrysis are a couple of the producers contributing, and features include Atmosphere's Slug and Quelle Chris. Red and Blue are two separate releases, we treat them as one single album though – a dope one-hour album that is well worth your time.
Release date: June 23, 2023.
Honorable Mentions
Kota the Friend – Protea
Royalz – Bloodsport
Ugly Tony – Time Flies
Maze Overlay – Nouveau Antiqua
Bizarre (D12) & Foul Mouth – HGG2 (He Got a Gun 2)
Shady Ray – Sheila's Boy
Loveboat Luciano – Parole
Born Divine – Wrath Of The Titans
Bronze Nazareth & Illah Dayz – Ponch'e
Enrichment – Different
Cee Gee Incorporated – Downtown Raphael