April 2023 Round-Up: The 9 Best Hip Hop Albums Of The Month: For this piece, we selected our 9 favorite Hip Hop albums released this April. Did we miss any albums you feel need to be mentioned? Let us know in the comments!
Also read: The Best Hip Hop Albums Of 2023
El Michels Affair & Black Thought - Glorious Game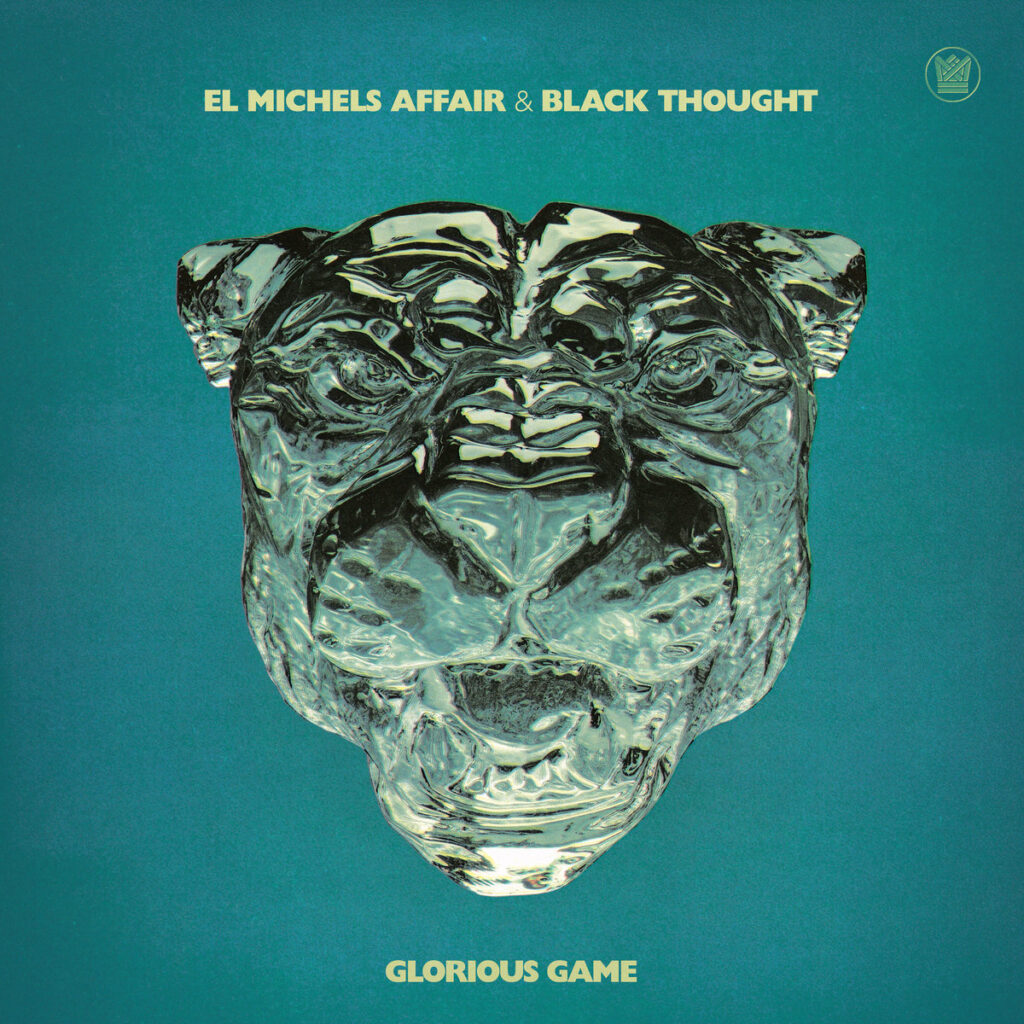 This collaboration between El Michels Affair, a New York-based funk and soul band, and Black Thought, the legendary emcee and frontman of The Roots, is a match made in heaven. Their collaborative album Glorious Game is a masterpiece of modern jazzy soul, with tight grooves and expert musicianship from start to finish, all topped off with Black Thought's smooth and effortless flows. It's not as good as Cheat Codes, Black Thought's collaboration with producer Danger Mouse (which was our 2022 AOTY), but Glorious Game still is a great follow-up for Black Thought.
Glorious Game is a classy and stylish little album that showcases the talents of both El Michels Affair and Black Thought. The production is top-notch, with each instrument and element given room to breathe, and Thought's lyrics are thought-provoking, impactful, and as always flawlessly delivered. Black Thought's enduring lyrical prowess, dynamic flow, and ability to touch on a wide range of themes and topics have solidified his place as one of the greatest rappers of all time. Glorious Game is a must-listen for fans of soul, jazz, and Hip Hop, or just good music in general.
Release date: April 14, 2023.
JustVibez & Negro Justice - Art Of The Craft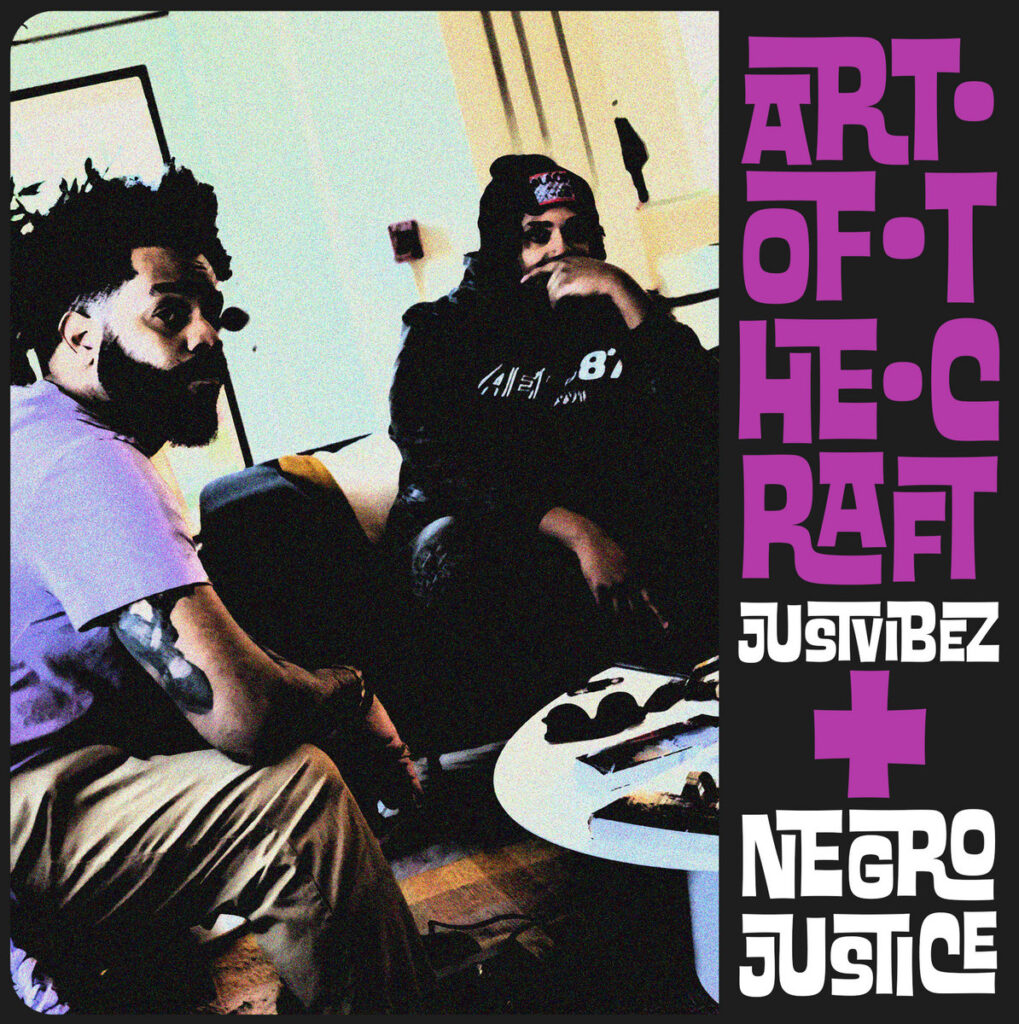 Based out of Nashville, Negro Justice is a skilled emcee who teamed up with producer JustVibez – also from Nashville – to create a collaborative project titled Art Of The Craft. JustVibez produced the entirety of tracks on Art Of The Craft, bringing a cohesive vibe to the album that draws inspiration from artists such as Outkast and UGK, without sounding derivative in any way. His beats are laid-back yet edgy, perfectly complementing Negro Justice's versatile flow. With his Southern drawl, Negro Justice's warm voice adds a soulful touch to the album as it takes the listener on a poignant and compelling musical journey, tackling personal and socio-political issues with equal ease. Art Of The Craft is a GREAT Hip Hop album, one that deserves more attention than it will probably get.
Release date: April 7, 2023.
Madlib, Meyhem Lauren & DJ Muggs - Champagne For Breakfast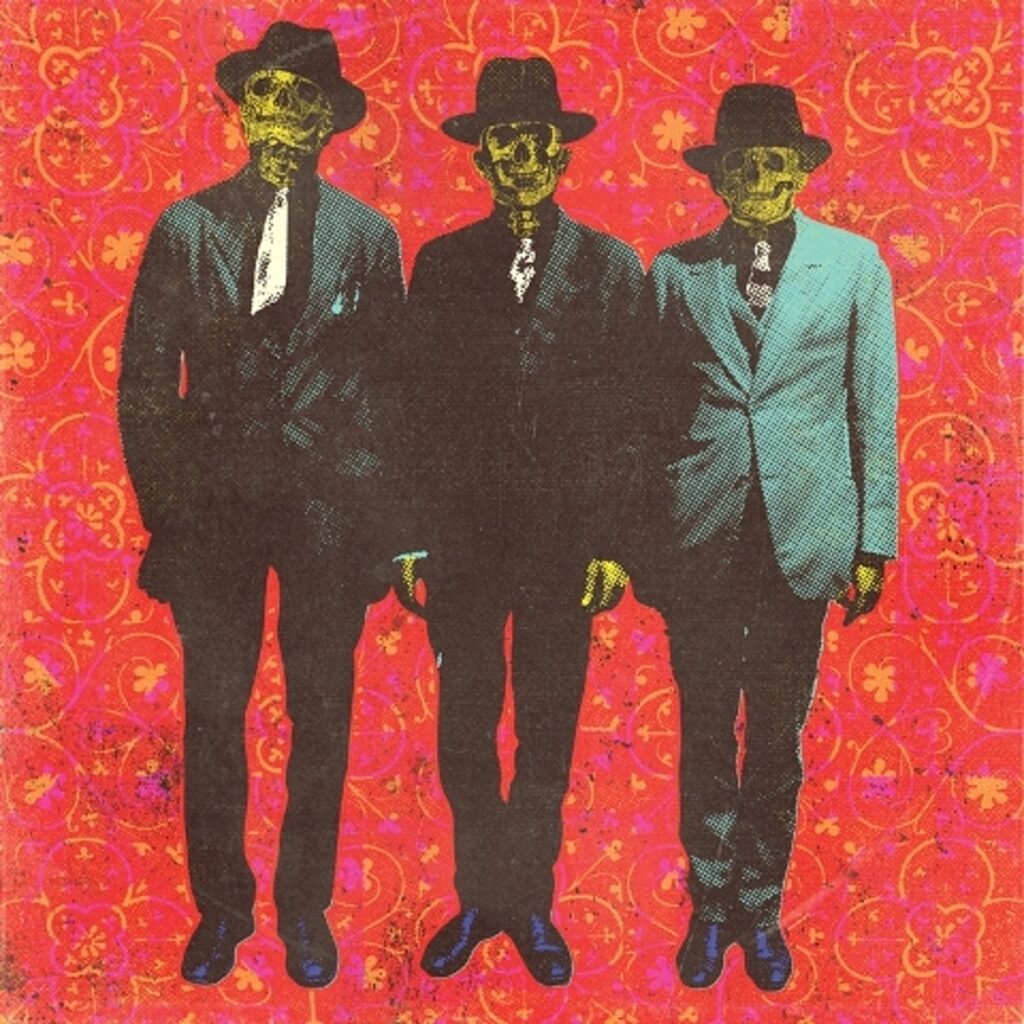 Queens-based rapper Meyhem Lauren keeps his momentum going with Champagne For Breakfast, arguably his best work to date – improving even on Black Vladimir, which was one of the best underground Hip Hop releases of 2022. Black Vladimir was a great project largely thanks to the menacing production by Daringer, Daringer's beats proved to be a perfect fit for Meyhem Lauren's booming baritone and his gritty street raps.
For Champagne For Breakfast Meyhem Lauren reconnected with DJ Muggs – they previously collaborated on the dope Gems From The Equinox (2017) – and brought in Madlib to share production duties with Muggs. Like having Daringer on the boards for Black Vladimir, bringing in Muggs and Madlib to take care of the production for Champagne For Breakfast proved to be another Meyhem Lauren masterstroke – elite producers like these simply add value to any project they put their stamp on. On Champagne For Breakfast it's Muggs signature ominous soundscapes that are on the musical forefront, but there's enough of Madlib's touch to add some unique kind of twists to the hard and dark beats. Nothing innovative about this album, but its straightforwardness is a strength really – the beats are dope as f, and Meyhem Lauren comes with some great bars and flows all the way through. Champagne For Breakfast is one of the best underground releases of 2023.
Release date: April 7, 2023.
Alaska & Steel Tipped Dove - The Structural Dynamics Of Flow
Atom Family alumni Alaska's The Structural Dynamics Of Flow marks one of his most accessible works yet. The album features a diverse range of tracks, each carefully crafted by producer Steel Tipped Dove, who is on a hot streak in 2023. Fresh from his Backwoodz Studioz debut with Call Me When You're Outside, Steel Tipped Dove delivers a jazzy and hazy production on The Structural Dynamics Of Flow. The beats effortlessly transition between ambient loops and classic boom-bap, perfect backdrops for Alaska's bars. His lyrical content covers a variety of topics, ranging from current trends to more obscure themes, all filtered through his unique perspective and delivered with sharp precision. Overall, The Structural Dynamics Of Flow is a great album that will especially appeal to fans of Hip Hop with a slight left-field touch.
Release date: April 7, 2023.
YUNGMORPHEUS - From Whence It Came
From Whence It Came's smooth production is perfectly complemented by Los Angeles rapper YUNGMORPHEUS's low-key delivery and voice. Bag Talk (2019, with Pink Siifu), States Of Precarity (2021), Thumbing Thru Foliage (2021, with ewonee),  and Affable With Pointed Teeth (2021, with Eyedress) were our favorite YUNGMORPHEUS projects prior to this release – From Whence It Came' is on par or even better than his earlier works. The lo-fi, chill aesthetic that is a hallmark of his sound is not for everybody, but it comes off beautifully on From Whence It Came, which is another YUNGMORPHEUS winner as far as we are concerned.
Release date: April 28, 2023.
Dust Raps the Blues - Problems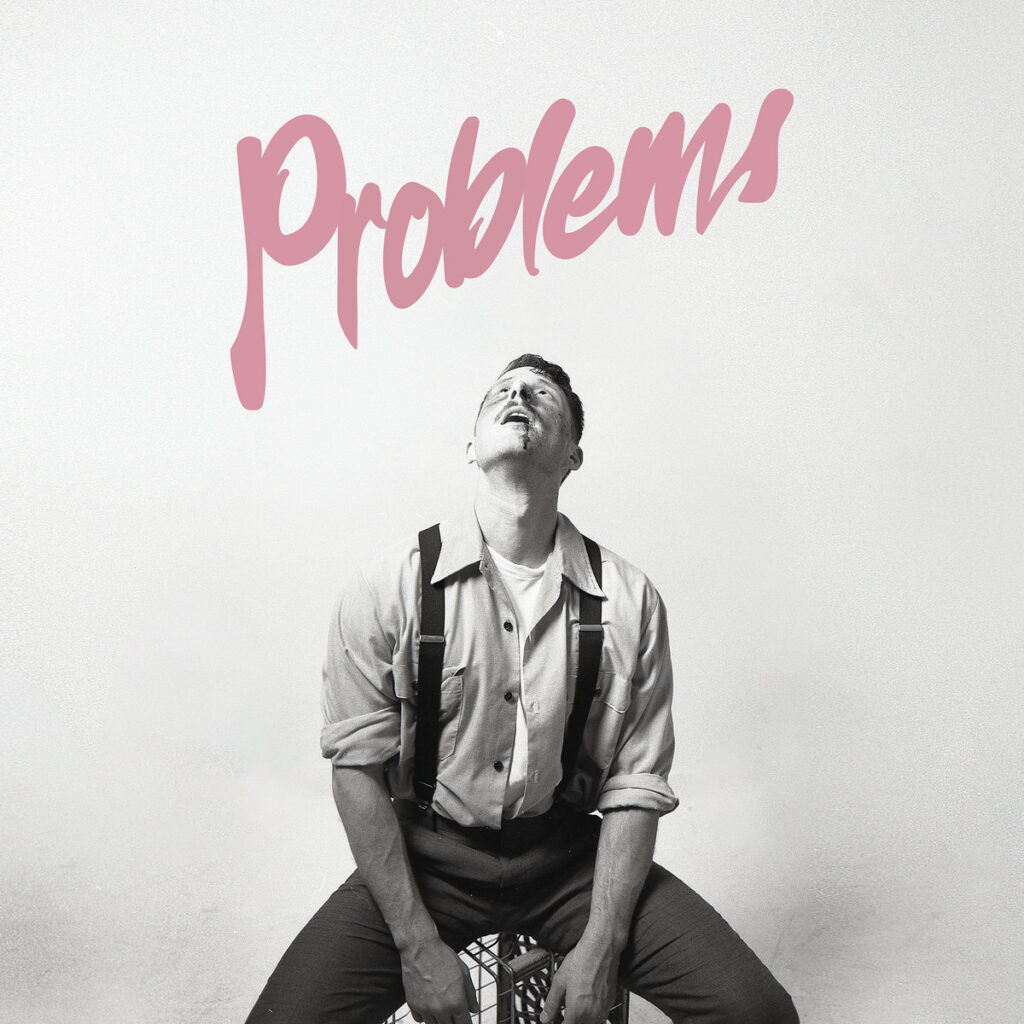 Like us, you probably have never heard of Dust Raps the Blues before. Like us, you will be happy to remedy that – Problems is a great album with dope blues guitar-infused beats, and engaging bars. 12 tracks, and not a weak one among them – a standout that needs a mention though is the 8-minute opus "John Wayne Typewriter Pillow", the centerpiece of what is an album that deserves all the attention it can get.
Release date: April 26, 2023.
Falcon Outlaw & Daniel Son - The Tzu Keepers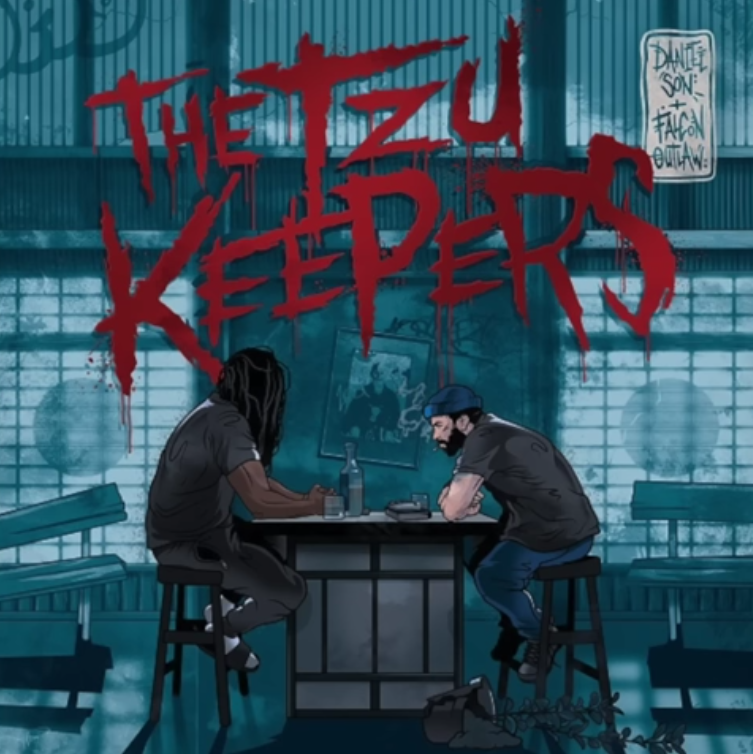 The likes of Futurewave, Slang Hugh, Reallyhiiim, Finn, Raz Fresco, Wino Willy, DJ Which Doctor, Jo Millz, Judex Beats, Wolfagram, and Sibbs Roc crafted a platter of beats for Falcon Outlaw and Daniel Son to get loose on – this is just one of many excellent underground Hip Hop projects that dropped in the first half of 2023, but it's a top end of the spectrum. Normal runtime (44 minutes) and nothing but dope beats and bars – The Tzu Keepers is a keeper.
Release date: April 21, 2023.
Chillin' Villain Empire - Critical Bass Theory
After establishing themselves in the 1980s, Chillin' Villain Empire eventually became focused around the core trio of Riddlore, NgaFsh, and Tray-Lo, and while there have been a few hiatuses and a lot of different members have joined and left the group over the years, CVE has always had a presence in the Los Angels underground – also because CVE became part of the Project Blowed collective when it emerged in the mid-90s, shaping Los Angeles underground Hip Hop in the mid-90s with a range of notable artists and groups, including Freestyle Fellowship, Aceyalone, Abstract Rude, Open Mike Eagle, and Busdriver.
Critical Bass Theory represents an impressive return to Hip Hop for CVE. Impressive because it's not a given that veterans who started out decades ago are still able to bring fresh and innovative Hip Hop to the fore. This album is an exciting piece of music, composed of excellent production, thoughtful bars, and killer flows. Critical Bass Theory is a must for people who have been following Project Blowed affiliated acts over the years, for anyone interested in forward-thinking underground Hip Hop really.
Release date: April 3, 2023.
Charlie Smarts & DJ Ill Digitz - CHARLIETAPE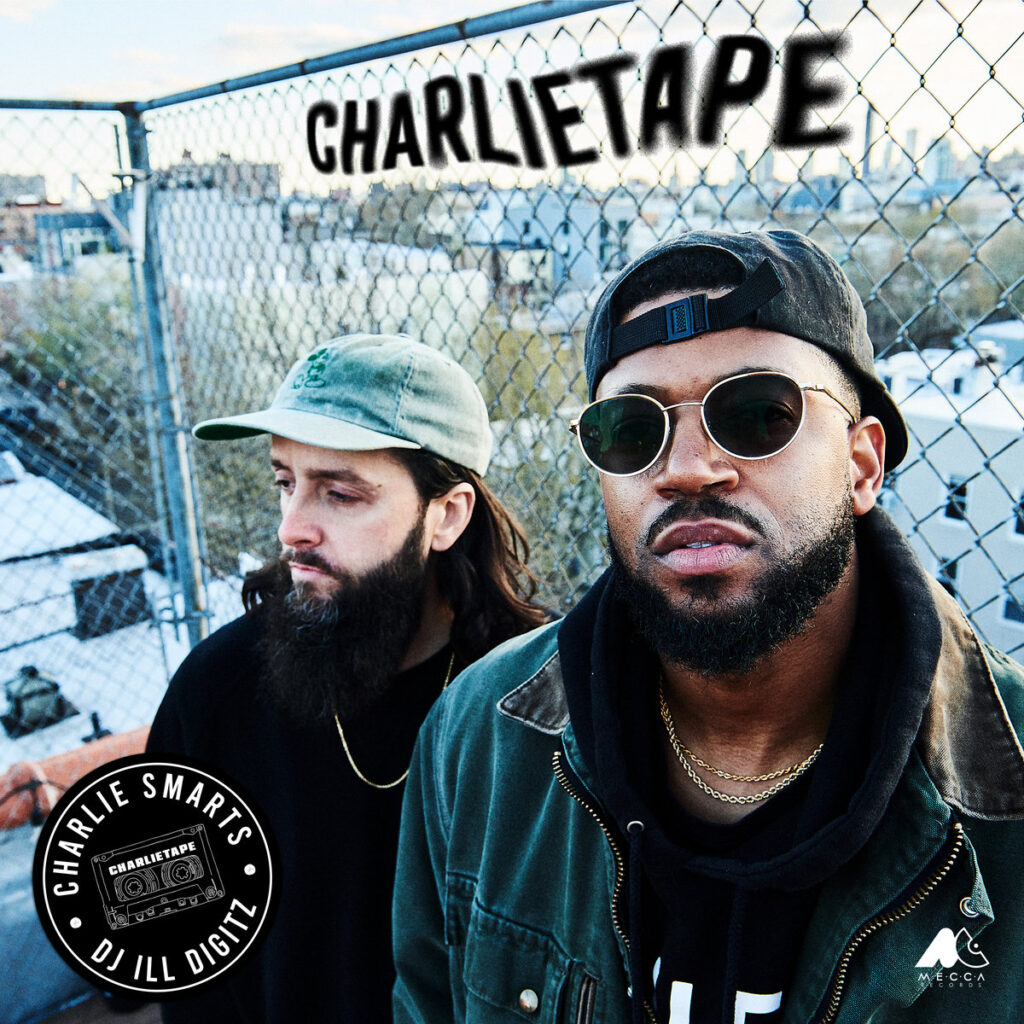 "Charlietape is the debut album between Charlie Smarts & DJ Ill Digitz. Based in NYC, Charlie & Digitz represent 2/5's of the NC Hip Hop crew Kooley High. As the only two members of Kooley High living in NYC, Charlie & Digitz decided it was time to join forces and create something unique that represented this NY-to-NC experience. With Charlietape, the Duo also wanted to break some of Hip Hop's current conventions and blueprints. They have succeeded with this 19-track classic East Coast Indy Hip Hop offering.
Charlie Smarts' bar-driven raps are at their peak here; each track requires multiple play-backs to catch his multi-layered wordplay. Stripped down, yet confident and refined, Charlie Smarts' subject matter reflects an emcee finally coming into his own in the Big City. Adding another dimension to the project, DJ Ill Digitz has deftly crafted Charlietape together with vintage soundbites, scratches, shout-outs, and other mixtape-esque sensibilities. Digitz is a true student of the game, and it is on full display. The end result is a full-on immersive listening experience. Sit back and enjoy. Features production from the legendary 9th Wonder, Jansport J, and Grammy-winning producer Eric G. Guest MCs include Skyzoo, J Scienide, Nolan & Kooley High's Tab-One."
Charlietape is a dope project, with its pure Hip Hop vibe totally different from Charlie Smart's more soulful previous album (2020's We Had A Good Thing Going), but equally good.
Release date: April 28, 2023.
Honorable Mentions
Ill Bill – BILLY
Fuego Base – Biggest Since Camby
Vic Spencer – If George Bush Was Cool
Kesper & LEX – An Honorable Exchange 2
Lloyd Banks – The Course Of The Inevitable 3: Pieces Of My Pain
M-Dot – egO anD The eneMy 2: A Dissolute Paradise
Kool Kat – Reservoir Dogz
Crimeapple – YDFWC?3
Fendi P & Ceez Neckmusik – Sumin To Smoke To
Grafh & 38 Spesh – Art Of Words
Flee Lord & Crisis – 2-3 Zone
Kidd Kidd – Street Fame