February 2023 Round-Up: The 9 Best Hip Hop Albums Of The Month: For this piece, we selected our 9 favorite Hip Hop albums released this February. Did we miss any albums you feel need to be mentioned? Let us know in the comments!
Also read: The Best Hip Hop Albums Of 2023
1. SKECH185 & Jeff Markey - He Left Nothing For The Swim Back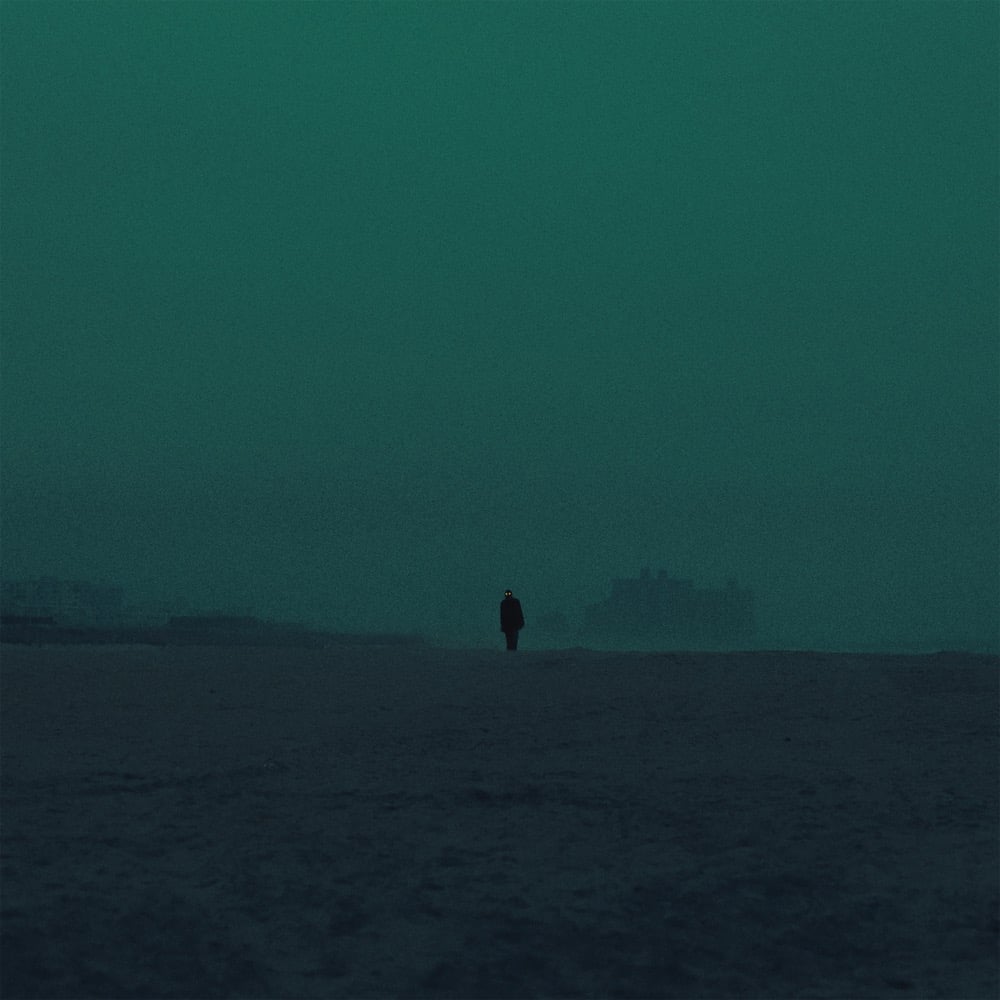 We love forward-thinking artists who dare to color outside the lines, making music different from what most others are coming up with. He Left Nothing For The Swim Back is such an envelope-pushing piece of music exactly to our liking. It is a collaborative album from rapper SKECH185 and producer Jeff Markey, and it is released on the Backwoodz Studioz – the indie label that has been at the forefront of progressive left-field Hip Hop for two decades now, in many ways taking up the mantle left by Def Jux. billy woods and Armand Hammer are Backwoodz Studioz's flagship acts of course, but mostly everything that comes out of Backwoodz is excellent. He Left Nothing For The Swim Back is no exception. Jeff Markey's instrumentals are chaotic and intense and slightly unsettling, perfect companions for SKECH185's wild and haunting vocals. A bunch of strong features provides the icing on the cake, most notably from Backwoodz VIPs PremRock and billy woods. He Left Nothing For The Swim Back is not an album for the mainstream crowd, but it sure is one for listeners who dig other experimental Hip Hop projects that emerged out of the Backwoodz Studioz recently, or from labels like Def Jux and Anticon further in the past.
Release date: February 3, 2023.
2. Rome Streetz & Big Ghost Ltd - Wasn't Built In A Day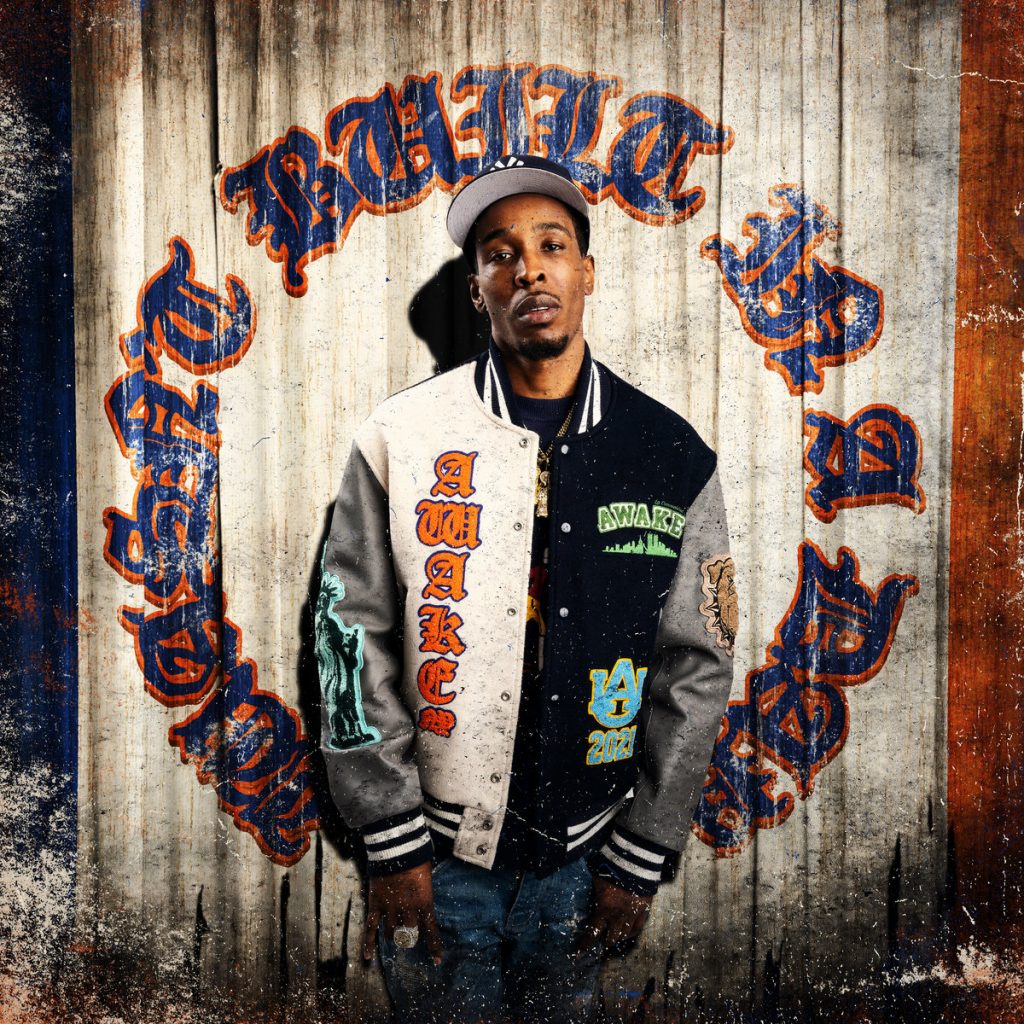 Wasn't Built In A Day is a collaboration between Rome Streetz and producer Big Ghost Ltd, a 12-track offering with guest appearances by Griselda emcee Conway The Machine, Wu-Tang Clan legend Method Man, Plex Diamonds, Lukey Cage, Swab, and Chyna Streetz. The elusive Big Ghost Ltd's work in recent years is nothing short of impressive, and with this album, he adds another jewel to his crown. In fact, Wasn't Built In A Day is one the best Big Ghost-produced albums to date – Van Ghost (2018) with ANKHLEJOHN remains our absolute favorite, but this project comes close enough. All ingredients to elevate an album to that next level are here: the basement boom-bap beats are top-notch, Rome Streetz is one of the best emcees of his generation, and the guests deliver the goods too (that Method Man verse is FIRE). There is lots of music constantly dropping in the grimy street rap subgenre, but this is the benchmark against which similar albums will be held in 2023.
Release date: February 27, 2023.
3. Four Elements & Beyond - Clock The Chemistry
Four Elements & Beyond is a crew from New York, and their Clock The Chemistry is one of the best 90s-centric Hip Hop albums of the year. Warm boom-bap soundscapes crafted by producer Freak Tha Monsta serve as banging backdrops for entertaining bars and dope flows from rappers Miggs Son Daddy and WRD Life. Shy The BeatYoda's scratched-in samples here and there give the album more of that 90s feel, and at 45 minutes the album has a normal runtime too. This is how throwback Hip Hop should be done.
Release date: February 5, 2023.
4. Neak - Die Wurzel
"Everything can be traced back to its roots. Sometimes, those roots are ignored, overlooked, unattended to, and uncared for. At the heart of American culture, the roots of African-American became nurtured through the historical beauty and ugliness of American society, and those cataclysmic experiences still resonate within our culture, mindset, and way of life. Die Wurzel explores black life post-1619 to the present day. It is designed to make you pause, think, and reflect on the black experience in America with a level of compassion and sensitivity that has made way for perceived cultural black norms deriving from African-American trials and tribulations. Jammed with black musical roots: gospel, soul, jazz, funk, and rap, Die Wurzel is an intellectual, witty, and soul-driven musical journey that will hold a dear place in the heart of black urban society."
Chicago-based multi-talent Neak is an artist who has been on our radar for a while now – his Kwesbaar album was one of our favorite releases of 2019, and in recent years he's been involved in plenty more quality projects besides that one too. Die Wurzel is his most ambitious and arguably his most important record yet, packed with thoughtful lyrics, complemented by lush musical backdrops mostly produced by Neak himself (with additional production by regular collaborator Rashid Hadee). Sequencing, interludes, transitions – everything is done to perfection here, this record is a keeper without a doubt. Fans of mature, intelligent Hip Hop, and those who like music from artists like Common, Odissee, and even Kendrick Lamar, definitely have to check out Die Wurzel.
Release date: February 27, 2023.
5. Logic - College Park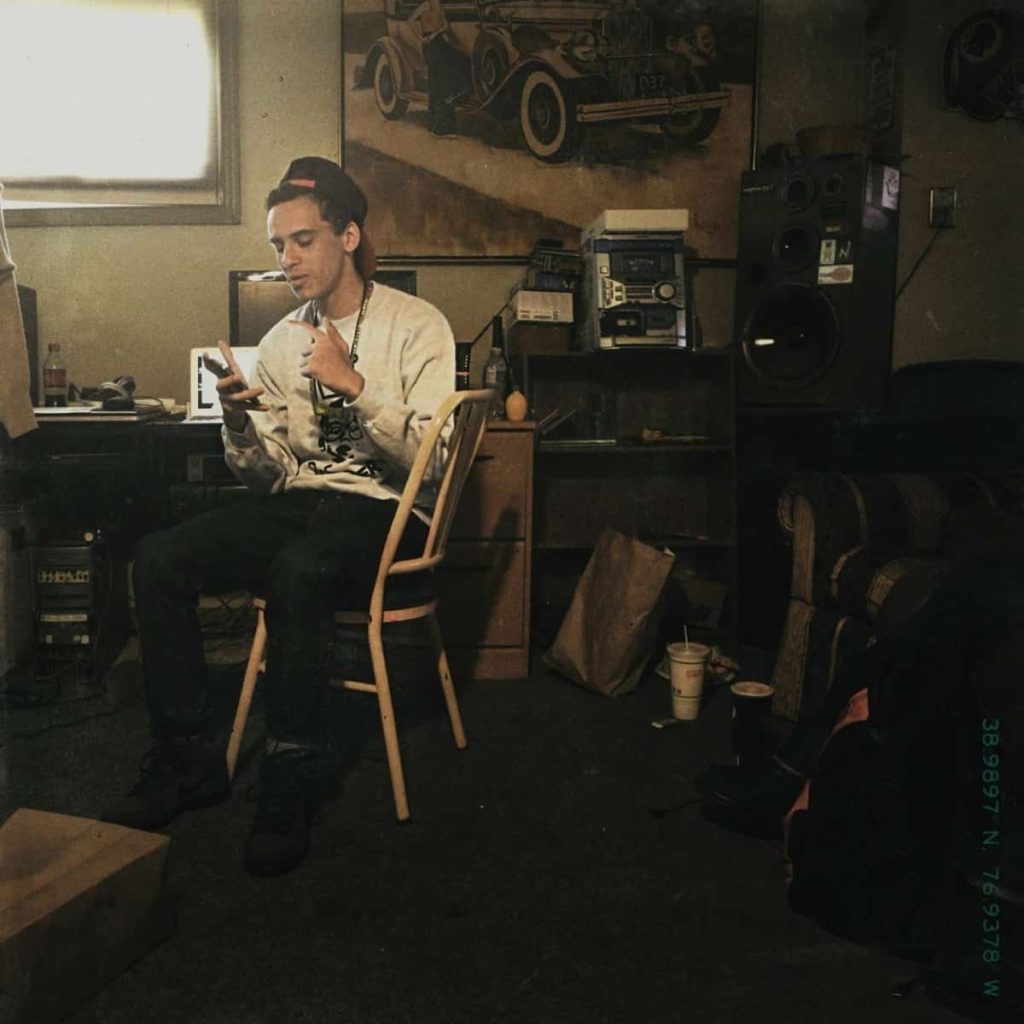 Retirement served Logic well. Before he dropped his supposed retirement album No Pressure in 2020, he had a few clunkers on his name (Confessions of a Dangerous Mind (2019) was particularly terrible), but with No Pressure – which was a pretty good album – it looked like he went out on a high note. Logic quit retirement almost immediately though, returning with Vinyl Days in 2022 – his first post-retirement studio album which turned out to be a winner, his best project yet, and a top-15 album of 2022. The album served as a warm love letter to the golden age of Hip Hop, with diverse and appealing sample-based boom-bap production from start to finish. Because of its 90s-centric vibe, we prefer Vinyl Days to the more modern sounds of College Park, but Logic's 2023 album is a good record in its own right.
Just like Vinyl Days, College Park is a monster of an album – just under 70 minutes in length. The concept of College Park has Logic going back to 2011, putting himself in the shoes of his younger self in a day of his life at the start of his career. "Lightsabers", "Redpill VII", "Clone Wars III", "Gaithersburg Freestyle", "Paradise II", "Village Slum", "Self Medication", "Come On Down", "Shimmy" – plenty of dope songs on College Park, with engaging production, great content, and entertaining performances from Logic and guests such as RZA, Redman, Joey Bada$$, and Bun B (among others).
We need to talk about the skits on this album though. The skits are here to help the transition from track to track and to cement the thematic cohesiveness of the album. But putting skits this long at the end of songs instead of making them their own tracks is a terrible choice. Listening to a skit is funny once or twice, maybe. But they get annoying quickly on repeated listens, especially when they are as long as some are on this album. Who wants to hear endless skits on their playlists? The long and short of it is that while the skits help establish the album's concept and theme, they hurt its listenability and replayability – without the skits the album would have ended up higher on our best-of-the-year list. The skit issue aside: College Park is another strong Logic project that brings excitement toward Logic's independent work in the future.
Release date: February 24, 2023. 
6. WILDELUX - The IT Factor
Wildelux is a veteran rapper from The Bronx, and The IT Factor is his supposed last album. If that's true, he ends his recording career with a bang. It's not surprising HHGA is partial to traditional-feeling Hip Hop, if it's well done that is – and clearly, Wildelux knows his craft. The IT Factor is a top-notch throwback Hip Hop album, offering 55 minutes of dope 90s-centric beats (produced by Wildelux himself), sharp scratches from DJ Rad MK, DJ Lef_T, DJ Robert Smith, and DJ M-1, and great flows from Wildelux and guests like A.G. (D.I.T.C.), El Da Sensei, and Sadat X (among others). Check it out.
Release date: February 28, 2023.
7. Ty Farris - No Cosign Just Cocaine 5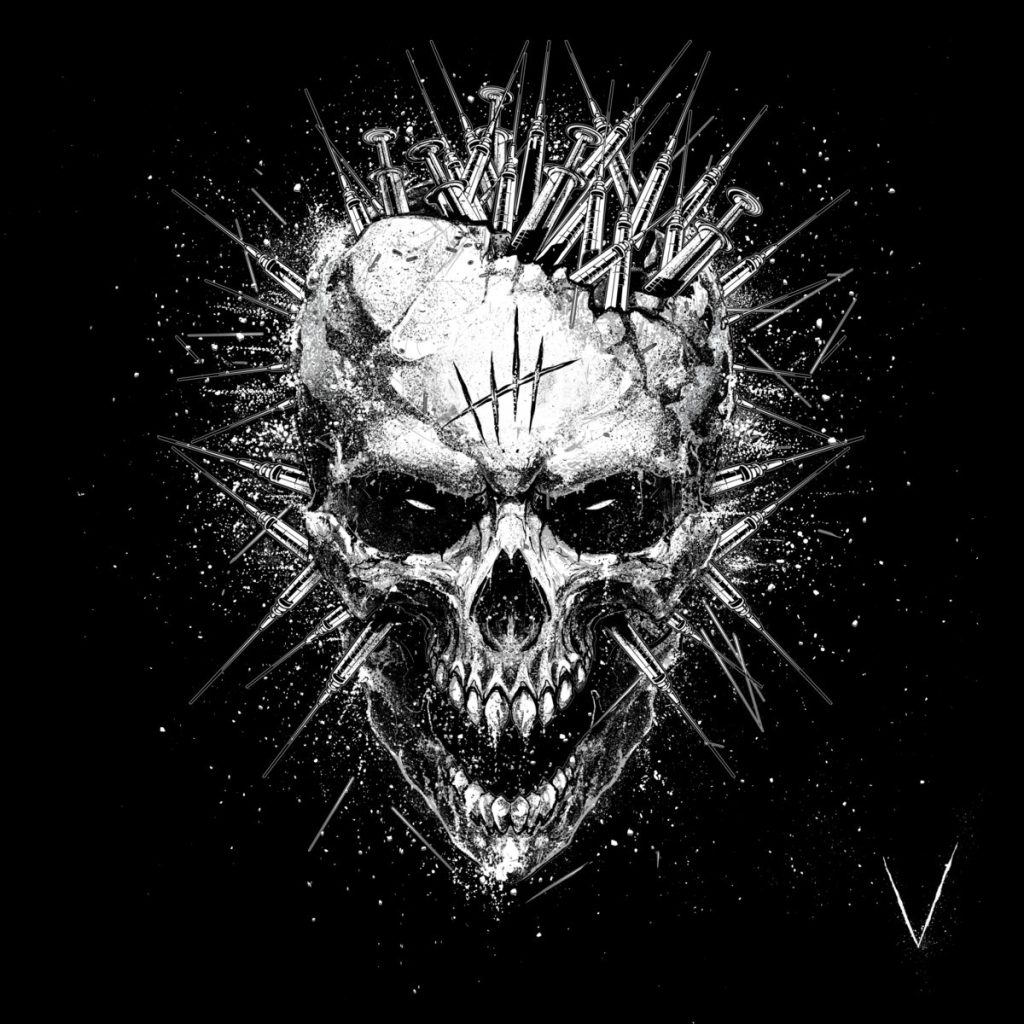 Coming up in Detroit's cutthroat and competitive battle scene Ty Farris was fast to gain respect and notoriety for his sharp lyrics and clever wordplay. No Cosign Just Cocaine 5 is the fifth and final installment in Farris' "No Cosign Just Cocaine" series, this edition features guest appearances from Big Rube, Jae Skeese, J. Arrr, Vega7 the Ronin, Flames Dot Malik, Pro Dillinger, Mickey Diamond, Snotty, and Daniel Son, and production from Graymatter, Fonkstarr, Trox, The Standouts, Stu Bangas, Big Ghost Ltd, Wino Willy, Finn, and Bozack Morris.
Ty Farris doesn't reinvent the wheel with No Cosign Just Cocaine 5, but the Detroit rap-vet has the skill, attitude, and self-confidence to elevate a project like this way above the average underground Hip Hop release. The beats are dope, the lyrics are on point – No Cosign Just Cocaine 5 is a must-listen if polished boom-bap coke rap is your brand of Hip Hop.
Release date: February 17, 2023.
8. Jehst - Mork Calling Orson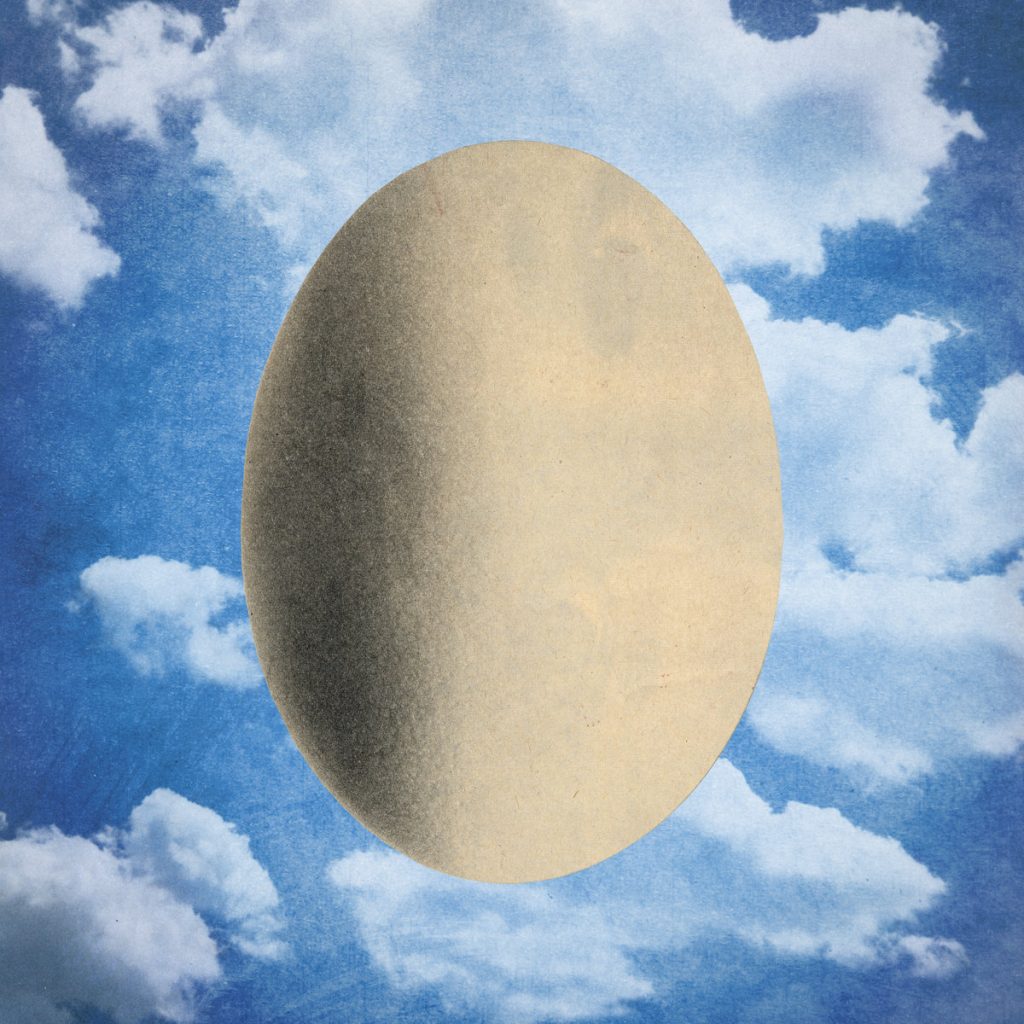 "Referencing the cult alien sitcom from the turn of the 80s, Jehst's sixth full-length album – Mork Calling Orson – reaches a typically supreme standard of syllables and similes bearing a red-eyed hue. Featuring the singles "Lonely World", "One Horse Town", and "Wild Herb" and guest performances from Confucius MC, Eva Lazarus, Lee Scott, CW Jones, and SINDYSMAN, Jehst continues to unlock his superpower of making the melancholic incisively slice through all before him."
Jehst is one of our favorite Hip Hop artists from Britain. His debut album, The Return Of The Drifter (2002) is a timeless masterpiece – one of the best UK Hip Hop albums of all time – and Falling Down (2003), The Dragon Of An Ordinary Family (2011), and Billy Green Is Dead (2017) are formidable albums as well. Mork Calling Orson is a strong addition to Jehst's catalog. Stylish laid-back beats and mature lyrical content over 13 tracks and a runtime of 45 minutes make for a well-rounded and fully realized Hip Hop album that is entirely consistent from top to bottom. Don't sleep on Jehst.
Release date: February 3, 2023.
9. MidaZ The BEAST - The Devil's Playground
Orlando-based artist MidaZ The BEAST's Delle Digga-produced The Devil's Playground is a GREAT little project. The album contains fifteen tracks with an average length of around two minutes – some more vignettes than fully formed songs: an ideal project for the ever-increasing short attention span crowd of course, but not just for them. MidaZ The BEAST's gruff voice and dope flow shine with confidence, and you can hear he's having fun recording his bars. What elevates The Devil's Playground another notch is Della Digga's work on the boards. These days a lot of underground Hip Hop sounds similar, using the same kind of Griselda-inspired gritty boom-bap beats as musical backdrops. Della Digga's sound is cut from the same cloth too – but his instrumentals have a hard-to-define but unique twist to them, a fun little quirk to give them a slight left-field edge that sets them apart from the beats of most of the competition. So we have great lyrical performances AND excellent beats here – put together it makes for a must-listen project.
Release date: February 3, 2023.
Honorable Mentions
Substance810 & D-Styles – He Who Laughs Last
Maxo – Even God Has A Sense Of Humor
Preach Jacobs – Frances
The Bad Seed – Something Greater Than Myself
Fliptrix – Mantra No. 9
P-Ro & Chuck Chan – Painter's Touch
OutcastGawd Lord EL, J.Vengeance & C-Lance – TERRORIZORS
Canibus & Johnny Slash – Self Licking Ice Cream Cone
Will4Prez X Hobgoblin – Bar Barracks
Josiah The Gift & SB11 – God Is Gracious
Cosm – Tuscan Leather
Steel Tipped Dove – all the weight feathers don't have
Maze Overlay & Sadhugold – Afghani Gold
Gold Chain Music – Chain Reaction
5Star – Letters From The Golden Era
Termanology – 50 Bodies 7
Stik Figa & DJ Sean P – Pookey: Stik Figa Finds Himself
Enels – Kill All Evil
MCF & Hxlysmxkes – Mask Covered Faces
Rawlsmatic – Role Reversal
Hell Razah aka Heaven Razah & RoadsArt – Renaissance Art
Caine – My Thoughts
Payroll Giovanni – Ghost Mode