January 2023 Round-Up: The 9 Best Hip Hop Albums Of The Month: For this piece, we selected our 9 favorite Hip Hop albums released this January. Did we miss any albums you feel need to be mentioned? Let us know in the comments!
Also read: The Best Hip Hop Albums Of 2022
1. Oddisee - To What End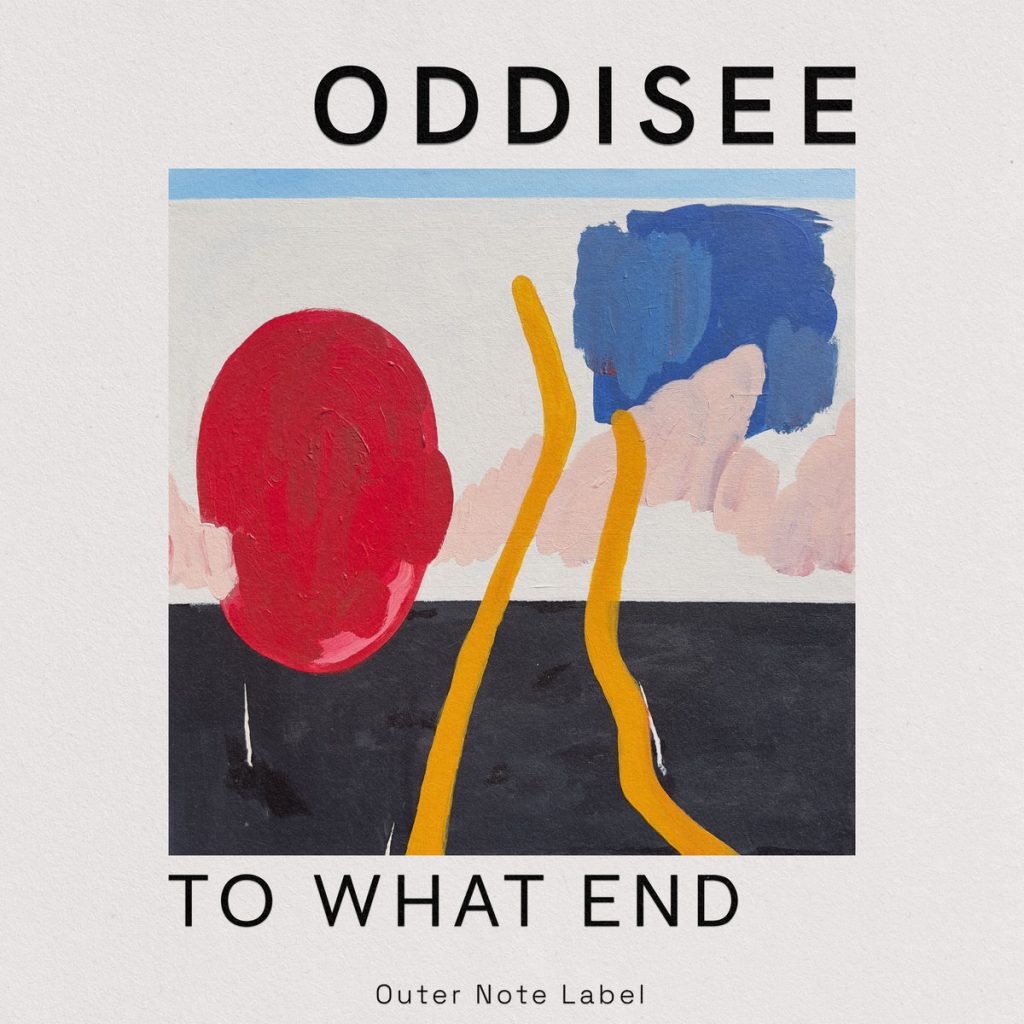 Oddisee's name as a talented producer has long since been established on the strength of his previous works, most notably with In The Ruff (with YU and Uptown XO, as Diamond District, 2009), Tangible Dream (2013) and The Good Fight (2015) – our favorite Oddisee projects in a strong catalog of albums, EPs, and mixtapes. To What End is an impressive album too, there are not a lot of Hip Hop artists like Oddisee who are as strong on the microphone as they are on the boards. Oddisee's genre-boundaries-crossing musicality and his keen ear for melodic hooks are on full display on To What End, and his mature bars are as personal and thought-provoking as always. To What End is compelling and artistically grand – Hip Hop soul at its finest.
Release date: January 20, 2023.
2. Skyzoo - The Mind Of A Saint
Skyzoo's eleventh studio album The Mind Of A Saint – produced entirely by The Other Guys – delves into the innermost thoughts of one Franklin Saint, the lead character in the hit FX show, Snowfall, which follows the early stages of the crack cocaine epidemic in Los Angeles in the early 1980s.
After his 2006 debut Cloud 9: The 3 Day High (a collaborative album with North Carolina producer 9th Wonder), Skyzoo went on to build one of the most consistent discographies in the game. The Salvation (2009), Live From The Tape Deck (with Illmind, 2011), A Dream Deferred (2012), Barrel Brothers (with Torae, 2014), Music For My Friends (2015), The Easy Truth (with Apollo Brown, 2016), In Celebration Of Us (2018), and Retropolitian (with Pete Rock, 2019) and All The Brilliant Things (2021) all are great Hip Hop albums, and The Mind Of A Saint is the next jewel in Skyzoo's crown.
Intimate knowledge of the Snowfall show, or of the situation in 1980s Los Angeles, is not necessary to enjoy The Mind Of A Saint – the elegant jazz- and soul-flavored boom-bap production make for an enjoyable listening experience regardless of familiarity with the source material that served as inspiration for the album. That said, Skyzoo's writing masterfully captures Franklin Saint's experiences and thoughts about the world he lives in – Skyzoo makes the concept work. His pen game and his flows are as strong as ever, and the layered narrative captivates from start to finish. The Mind Of A Saint is another Skyzoo winner.
Release date: January 13, 2023.
3. Day Tripper - What A Time To Be DEAD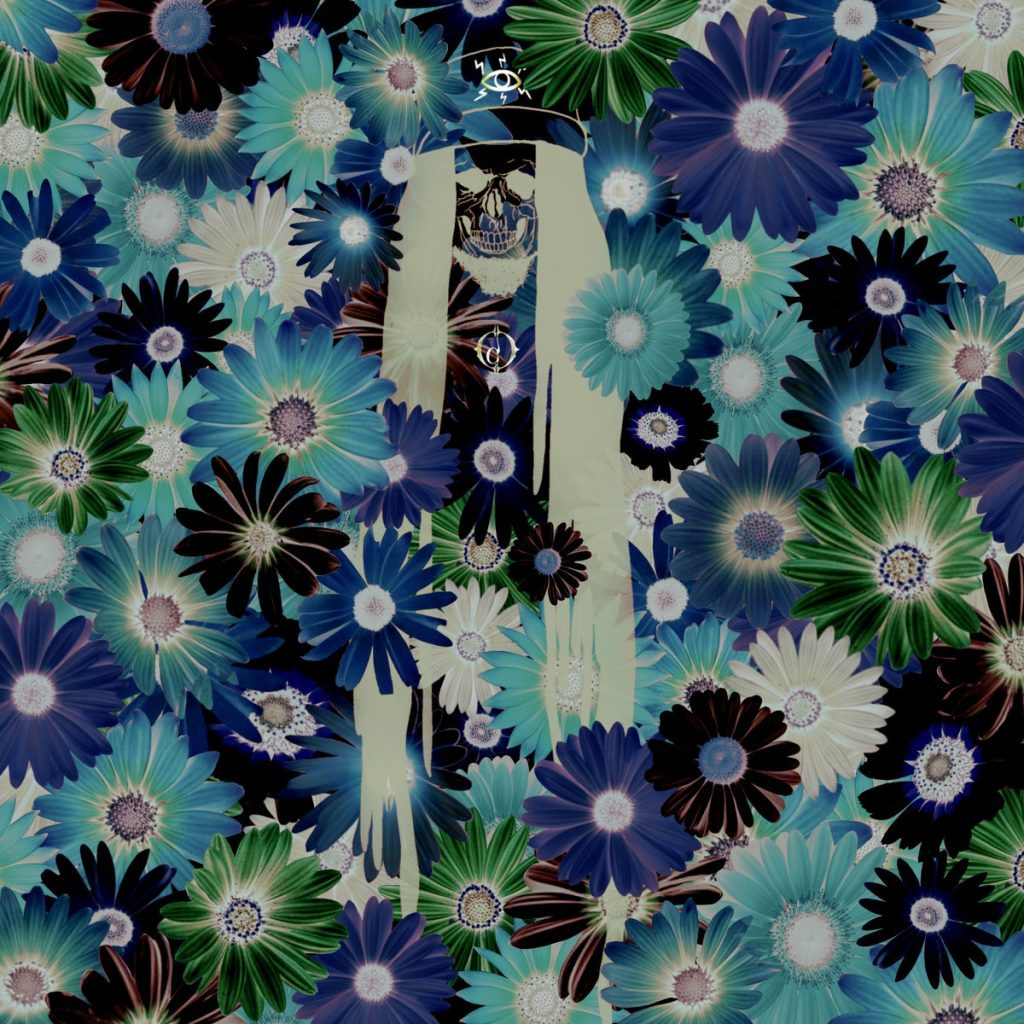 Day Tripper is an artist from Atlanta, active as a solo artist and as half of the alt-Hip Hop duo The Difference Machine. The Difference Machine released a strong project – Unmasking the Spirit Fakers – last year, one of the best left-field Hip Hop albums of 2022, and part of our best-of-the-year list too. What A Time To Be DEAD is a Day Tripper solo project, and it's just as good as last year's The Difference Machine album. It's not as dense and hard-edged as Unmasking the Spirit Fakers, but the album's psychedelic instrumentals are equally engaging. Day Tripper's bars and flows are great too, his stream-of-consciousness rhymes perfectly gel with the appealing musical backdrops. What A Time To Be DEAD is a layered piece of music, an album that gets better with each and every listen.
Release date: January 11, 2023.
Ja'king The Divine - Parables Of The Sower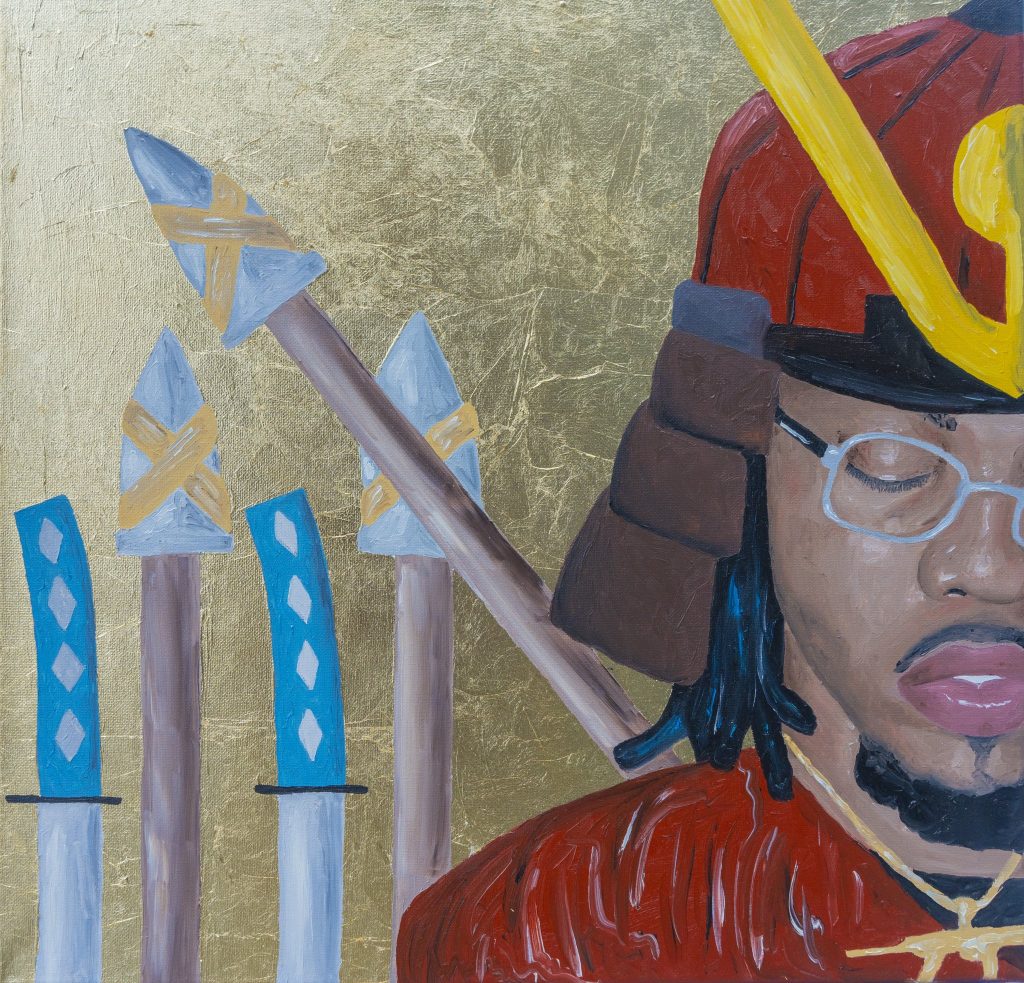 Brooklyn artist Ja'king The Divine is one of the most exciting talents to emerge on the Hip Hop scene in recent years. Parables Of The Sower is his 5th LP, a dope follow-up to the awesome 手​术​: BLACK SUN TZU (2022). Production on Parables Of The Sower is creative, with pristine sampling and unique musical twists, and lyrically Ja'king The Divine is dope as f – he has an expressive flow and comes with strong content too.
Boom-bap-inspired lyrical jazz rap, with engaging, slightly left-field production – Parables Of The Sower is a great album. When will Ja'king The Divine be properly discovered by wider Hip Hop audiences? Maybe Parables Of The Sower will do it for him, it's certainly time for this artist to get his props.
Release date: January 28, 2023.
5. Boldy James & RichGains - Indiana Jones
Boldy James is one of the most prolific, and one of the most consistent artists in the game, his recent run of releases is awe-inspiring. His 'lazy' flow is an acquired taste and not for everybody, but his deadly bars always are cinematic and powerful – at this point, Boldy James has to be considered one of the elites in the coke rap subgenre.  Of James's prodigious output in recent years, The Price Of Tea In China (with The Alchemist, 2020), Manger On McNichols (with Sterling Toles, 2020), and Bo Jackson (with The Alchemist, 2021) are the best albums, in our opinion. Killing Nothing (a collaboration with producer Real Bad Man) was his best project released in 2022, and James's consistent streak continues with Indiana Jones.
Indiana Jones is produced entirely by RichGains, and his elegant instrumentals nicely match James's ice-cold flows. Unlike many of his colleagues, Boldy James has an ear for beats and the ability to find producers with whose work his style of rapping comes out best. Even if Indiana Jones is not quite as good as Boldy James's best three albums, it is a fine addition to his discog.
Release date: January 20, 2023.
6. Reuben Vincent - Love Is War
Love Is War is Charlotte, NC artist Reuben Vincent's much-anticipated debut studio album on 9th Wonder's Jamla label (under exclusive license to Roc Nation Records), with appearances and production from 9th Wonder, Young Guru, The Soul Council, Rapsody, Reason, Domani, and Stacey Barthe. Reuben Vincent is one of those natural talents, at 20 years old he already has everything needed to be a Hip Hop star – his flow, cadence, and pen game are top-notch, and he has that hard-to-define star power. On Love Is War he bears his soul and shows remarkable insight for one so young, reflecting on the lives of young black men in today's world – serious subject matter blended seamlessly with lighter-themed wordplay that proves he a dope emcee as well as an intelligent songwriter. Love Is War is musically rich (you can depend on the sounds to be stylish and soulful when 9th Wonder and company are involved), the content is meaningful, and the performances of Reuben Vincent and the featured artists are strong. Love Is War is a great album, and Reuben Vincent is an artist to keep an eye on.
Release date: January 27, 2023.  
7. Manco Wilder - The Phantom Of The Corner Store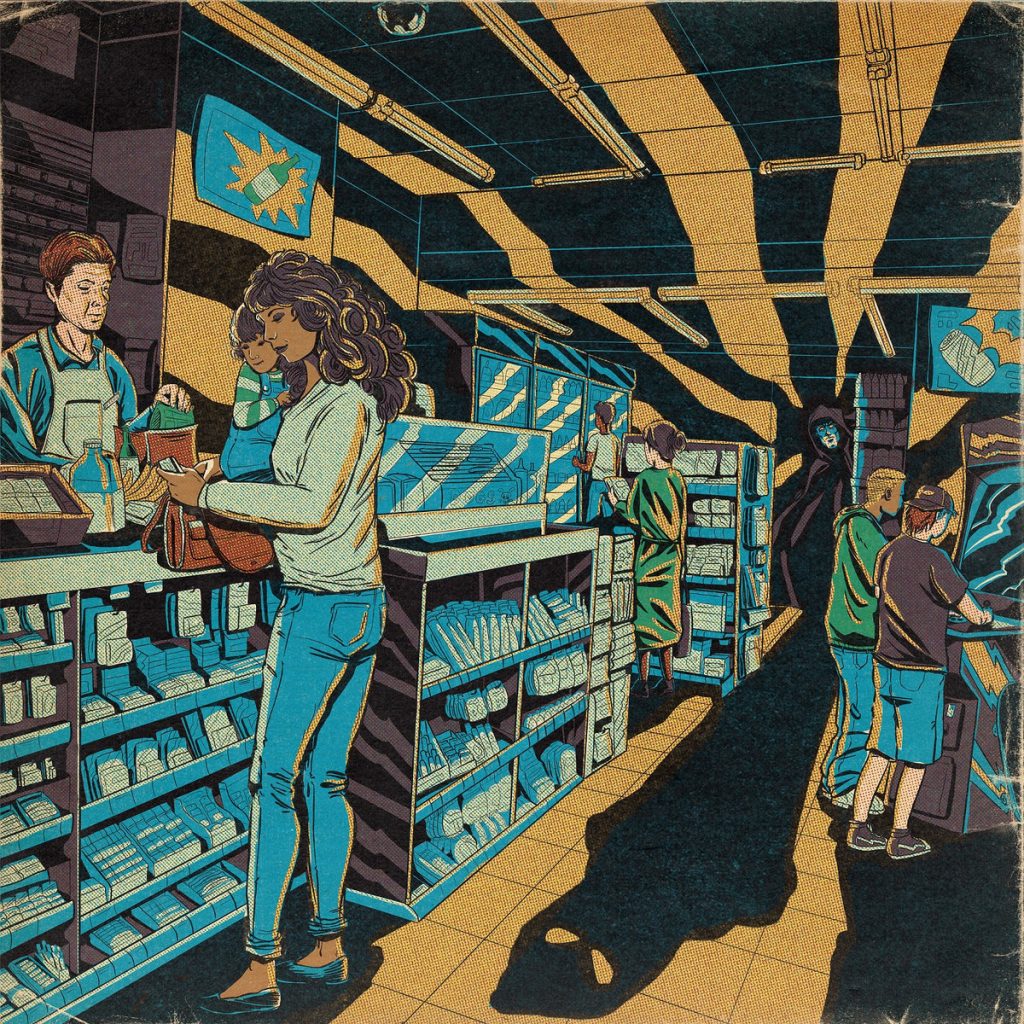 The Phantom Of The Corner Store from relative unknown Manco Wilder is an excellent project, containing some of the best underground Hip Hop you will hear this year. "Woody Guthrie" with an appearance from the elusive billy woods is a stand-out, as are tracks like "Phantoms" (with Eddie Kaine), "Les Legions Noires", "Massasauga" (with Saipher Soze and Daniel Son), and "Death Drives A Porsche" (with Phakt). Not a weak track among the rest of the tracklist either, this is an entirely consistent playthrough. Entertaining bars and flows from all artists involved, and great atmospheric boom-bap beats, with a slightly left-field edge here and there – The Phantom Of The Corner Store is a must-listen.
Release date: January 27, 2023.
8. Eto & Futurewave - Dead Poets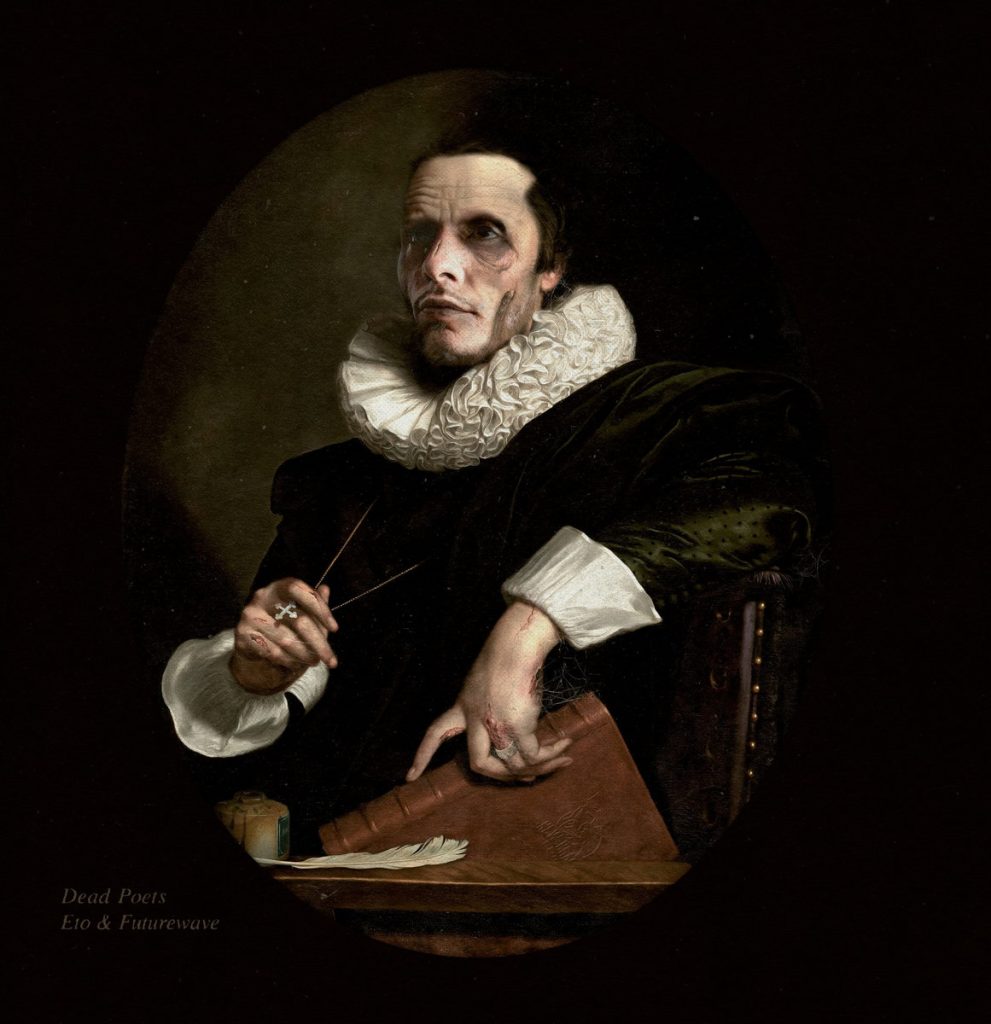 This collaboration between Rochester rapper Eto and Toronto producer Futurewave delivers exactly what you'd expect from these two. Futurewave never misses with his dark yet stylish boom-bap production, and Eto can always be relied upon to come up with strong content to match the mood set by the beats he gets to work with. Daniel Son has the best feature on the album on the stand-out "Make It Out", but the album is great from top to bottom. The biggest knock against Dead Poets is a common one these days: at just over 30 minutes the album is too short to consider it a proper full-length, with a little more substance to the tracklist it probably would have ranked higher here. That said: when it comes to grimy underground Hip hop, this is about as good as it gets.
Release date: January 23, 2023.
9. Onoe Caponoe - Concrete Fantasia
London-based psychedelic rap enigma Onoe Caponoe's fifth studio album Concrete Fantasia continues his strong run. The career-defining Surf or Die (2019) remains his best album as far as we are concerned, but Concrete Fantasia comes close enough. It definitely is more accessible than his fourth full-length Invisible War (2020), which is a wonderful album in its own right, but probably too intense and unsettling to appeal to anyone but the most undaunted alt-rap listeners. The fact that Concrete Fantasia is easier to digest than Invisible War is, doesn't mean it is an easy listen – there are always experimental edges to Onoe Caponoe's music and this album is no exception. Like his previous albums, Concrete Fantasia demands attention and commitment – because of its runtime of close to an hour but also because there's a lot to unpack, Onoe Caponoe's instrumentals and content are too layered to take in casually. Not for everybody maybe, but fans of abstract and experimental Hip Hop will likely love Concrete Fantasia.
Release date: January 26, 2023. 
Honorable Mentions
AWOL One – Scribbleface
DJ Views – Gizmo Produktionz Volume 1
TMFSE & Shape – Naked Brunch
Deleteeglitch – Creature Of Habit
Mickey Blue – A Long time Coming
Lone Wolf Son Of Cosmos – Thunder Dog
Ty Farris & Trox – Welcome To Room 39
Great Lakes Collective – Impressive Debut
Dallas Ford – We Were Told It's Ok To Be Here
Dango Forlaine – CARHARTT KEITH: A KARHARTT KOLLAGE
Styles P – Penultimate: A Calm Wolf Is Still A Wolf
Memphis Reigns & D​-​Mitch – Kasan
Michael Paul Taylor – Fine Dining
Ruby Stacks – The Conviction Of Raa Beonyi The Firstborn
Him Lo & Wino Willy – GodDon'tF%kWitU
Phonk P & godBLESSbeatz – Samples Of Eden
Speak The Rebel – Cospatriot Junkbox
DJ Flipcyide – B.A. BA-RUCKUS
Mad1ne & Blazy Green – Wiggy Wonka & The Gas Factory
C-Jillz – The Wager
Ea$y Money & Chilla Jones – Ea​$​y & Chill
Mooch & RDJR – Green Light
Ekoh – The D4Tour