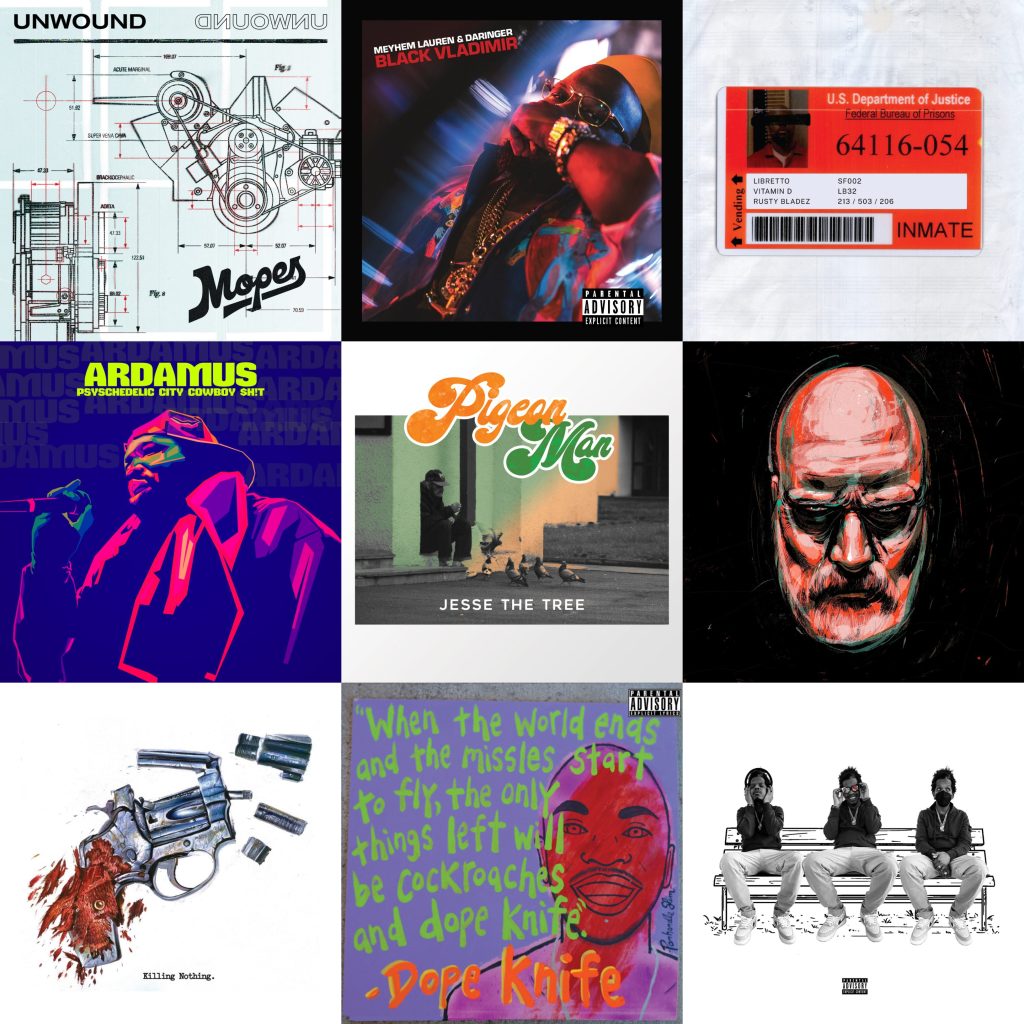 [Underground Hip Hop is an umbrella term for Hip Hop music outside the general commercial canon. It is typically associated with independent artists, signed to independent labels, or no label at all.]
On this list, you will find 25 excellent underground Hip Hop albums released this year, taken from our lists with The Best Hip Hop Albums Of 2022 and Best Hip Hop Albums Of 2022, The Honorable Mentions. Here goes, in no particular order: the best 25 underground Hip Hop albums of 2021 (LPs, so no EPs). Which is your favorite album from this selection? Are there albums missing that should have been mentioned here? Share your thoughts in the comments!
Ardamus - Psychedelic City Cowboy $h!t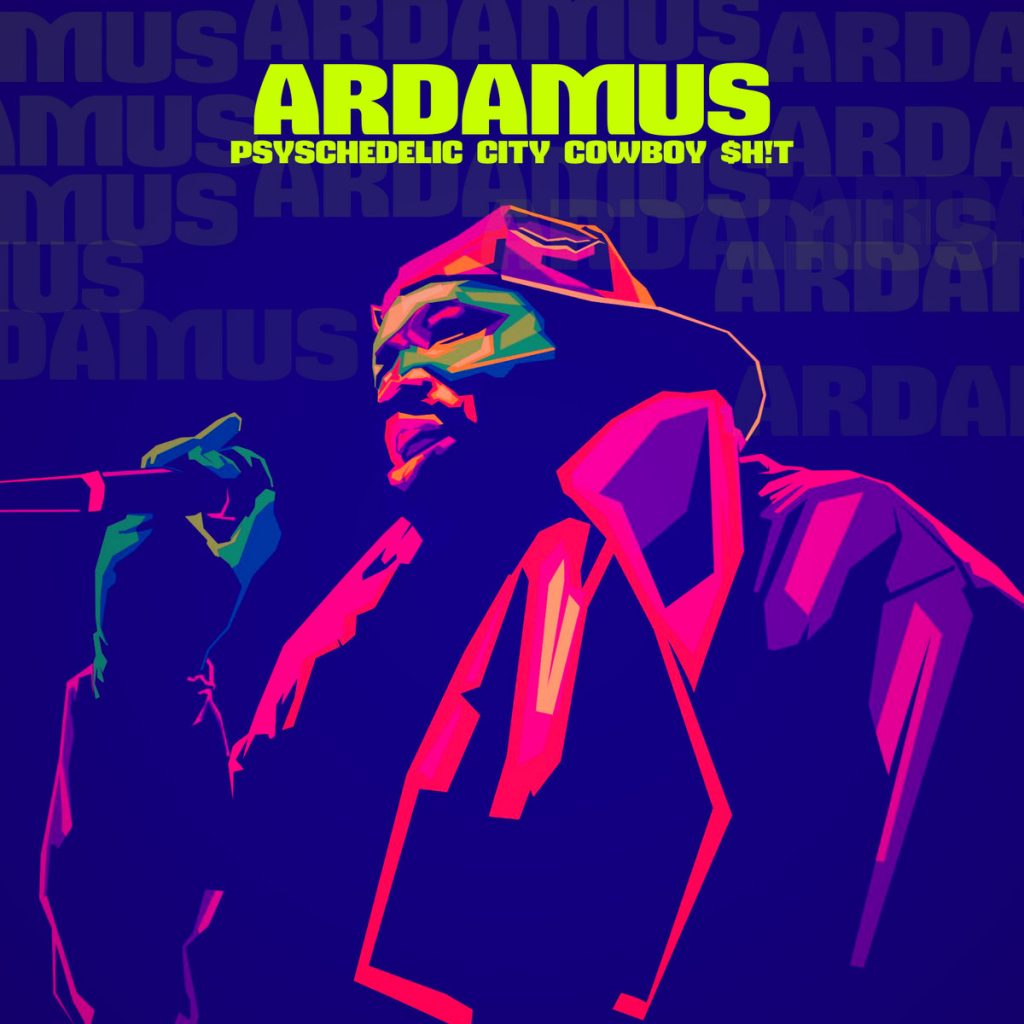 Ardamus is a prolific Washington DC-based emcee/producer, and his Psychedelic City Cowboy $h!t is one of 2022's hidden gems – arguably a career-best for Ardamus even. Psychedelic City Cowboy $h!t is an album about living in a city for so long that you develop a relationship with it, and about the effects of such a relationship. Ardamus shares production duties with Height Keech (the two worked together earlier on their 2020 album Astro Blocks) over the 16 tracks on this album – all songs composed of booming drums, creative sampling, dope throwback flows, and listen-worthy bars. Psychedelic City Cowboy $h!t offers close to 50 minutes of mature and relatable Hip Hop, you will not regret giving this album a listen.
Roc Marciano & The Alchemist - The Elephant Man's Bones
The Elephant Man's Bones is the long-awaited collaborative album from Roc Marciano & The Alchemist, fully produced by The Alchemist, featuring Action Bronson, Boldy James, Ice-T, & Knowledge The Pirate.
Roc Marciano is one of the indisputable Hip Hop MVPs of the past decade. After being part of Busta Rhymes' Flipmode Squad and a quarter of underground crew The U.N. around the turn of the millennium, he later reinvented himself to become the main player responsible for revitalizing the mafioso subgenre (pioneered in the 1990s by icons like Kool G Rap, Raekwon, and Nas). He also is the originator of atmospheric, gritty lo-fi beats as a backdrop for his rhymes – setting the trend for lots of newcomers who would go and build on this sound (think Griselda and all their affiliates and copy-cats).
Marcberg (2010), Reloaded (2012), Marci Beaucou (2013), Rosebudd's Revenge (2017), RR2: The Bitter Dose (2018), Behold A Dark Horse (2018), Kaos (with DJ Muggs, 2018), Marcielogo (2019), and Mt Marci (2020) are all excellent projects, and at least the first two are subgenre classics. The Elephant Man's Bones is Roc Marci's ninth solo album and one of his best.
It's the majestic work of The Alchemist on the boards that elevates this project to another level. There's a perfect balance of drumless and hard drum instrumentals on The Elephant Man's Bones, and it cements The Alchemist's status as one of the foremost producers in the game ever. From his work with Mobb Deep just before the turn of the millennium to the albums he produced for Freddie Gibbs, Boldy James, and Armand Hammer in recent years – his legacy is indestructible at this point. The Elephant Man's Bones is another gem in his crown – the silky smooth instrumentals on this album are spectacular, addicting even. The guest vocalists kill it too, best contributions here are from Knowledge The Pirate and Boldy James. The iconic Ice-T shows up too, he doesn't have an actual verse but his short storytelling bits on "The Horns Of Abraxas" still add flavor and attitude to the album.
The Elephant Man's Bones is an amazing record. Alchemist's flawless production and Roc Marci's illustrious wordplay combine into a hypnotizing cinematic experience, in the form of a 14-track album that will soon be considered a modern classic.
Napoleon Da Legend & Clypto – Maison De Medici
Maison De Medici is a collaboration between prolific Comoros-born Brooklyn-based emcee Napoleon Da Legend and West Coast producer Clypto. It's hard to keep up with Napoleon Da Legend's release schedule: he had a couple of strong projects in 2021, and Maison De Medici is his second full-length of 2022, coming hot on the heels of the solid as f Modus Operandi – a collaboration with French Marseille-based production duo Just Music Beats. Where Modus Operandi's sound is straight (but melodic) boom-bap with a focus on hard bars, Maison De Medici is a more toned-down affair, with stylish instrumentals crafted by Clypto and clever content from NDL and guests such as Supreme Cerebral and Nejma Nefertiti (among others). NDL's cadence and flow are great, he is one of those natural emcees who makes riding a beat sound effortless. Maison De Medici is a mature and tasteful Hip Hop album, one of Napoleon Da Legend's best yet, and a must-listen.
AJ Suede & Televangel - Metatron's Cube
Seattle, Washington's AJ Suede teamed up with Televangel (half of the unsung production duo Blue Sky Black Death) for Metatron's Cube, an album of psychedelic, biting rhymes with smooth flows over brooding, nostalgic beats with a touch of noir that will hit you hard and envelop you in their world. Metatron's Cube is AJ Suede's best project yet, a presentation of underground Hip Hop at its finest, dark and abstract but inviting and accessible at the same time – this is a stylish and well-rounded album that will prove to have staying power.
Meyhem Lauren & Daringer - Black Vladimir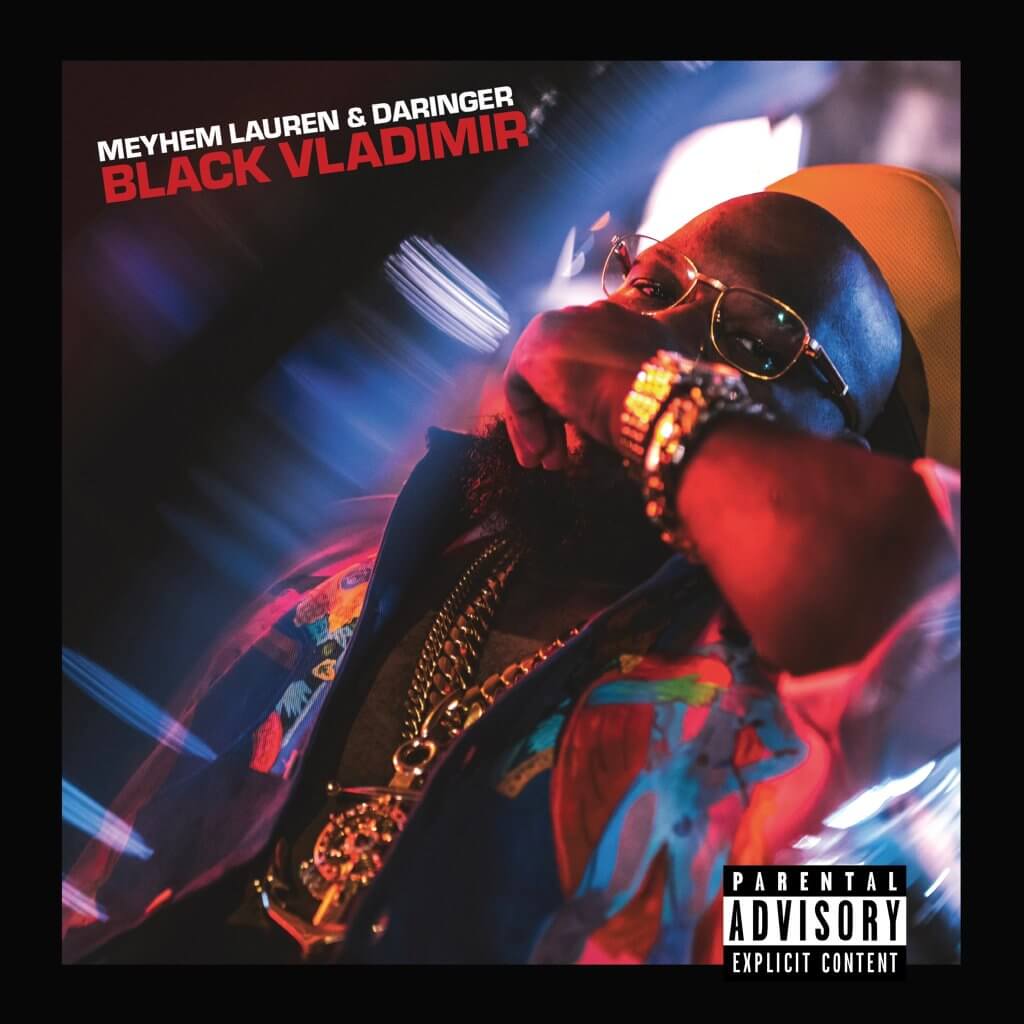 Black Vladimir is Queens-based rapper Meyhem Lauren's eighth full-length studio album, and it's his best release to date – largely thanks to Daringer's menacing production. Daringer's signature sound is a perfect fit for Meyhem Lauren's booming baritone and his gritty street raps, while guest rappers Action Bronson, Conway the Machine, Westside Gunn, Hologram, Elcamino, and Flee Lord showed up to provide the icing on the cake. Lots of similar albums out these days, but Black Vladimir is one of the best of the year in this 'noir-rap' subgenre.
Boldy James & Real Bad Man - Killing Nothing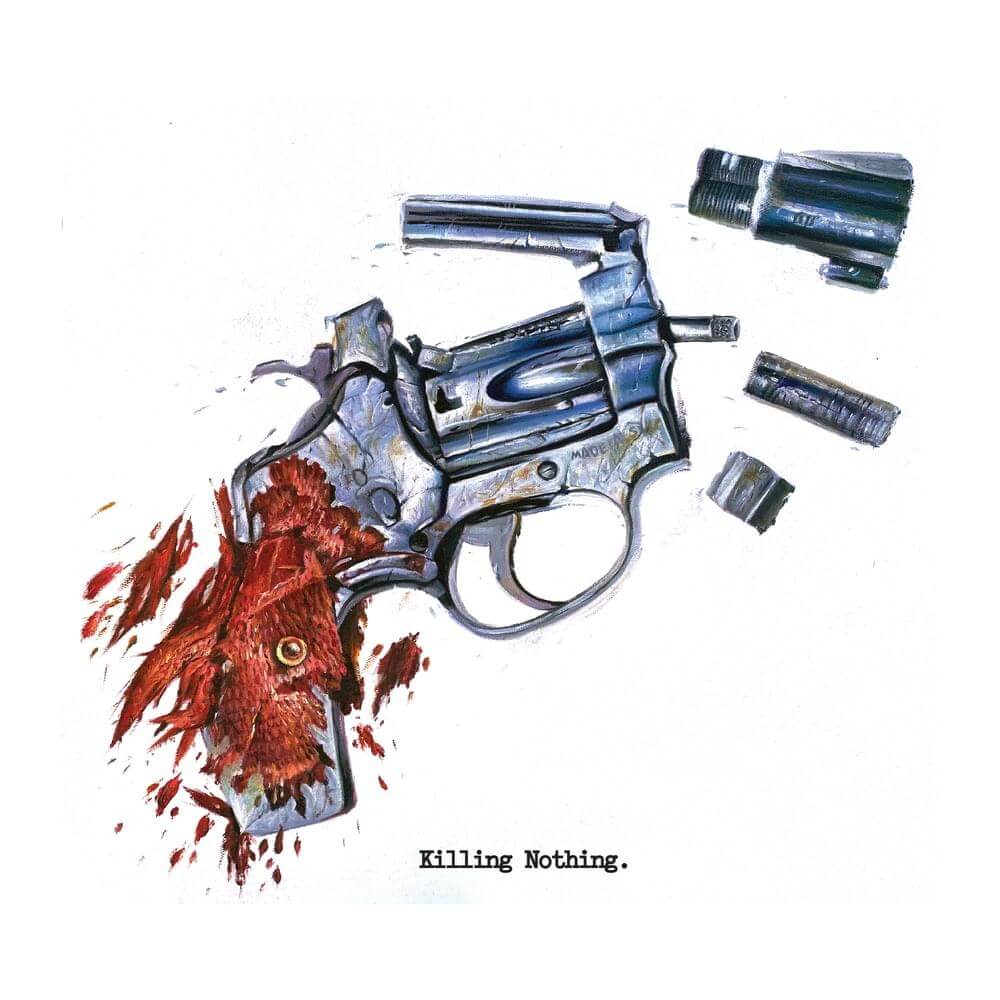 Nothing is a collaboration between producer Real Bad Man and Boldy James, one of our favorite emcees in the game right now. Real Bad Man and Boldy James collaborated on Real Bad Boldy (2020) and Killing Nothing builds on the standard set by that little project. At 42 minutes, Killing Nothing is a more fully realized album, one that, in terms of quality, fits right in with The Price Of Tea In China (with The Alchemist, 2020), Manger On McNichols (with Sterling Toles, 2020), and Bo Jackson (with The Alchemist, 2021) – all among the best albums of the years they were released in. Real Bad Man's production might not be as experimental or boundary-pushing as The Alchemist and Sterling Toles's work on Boldy's recent albums is, but his dark and atmospheric beats work great anyway. While Killing Nothing doesn't quite reach the greatness of Bo Jackson, it's up there with Boldy's other projects.
Boldy James is one of the most consistent artists in the game, his recent run of releases is incredible. His 'lazy' flow may be an acquired taste, but his murderous bars and attitude are second to none – few (if any) do this street rap sh better.
IAMGAWD & The Black Depths – Murder Castle
Chicago emcee IAMGAWD's Murder Castle is a dope project, full of atmosphere and attitude. Killer bars and flows over murky head-nodding beats, with the production done entirely by The Black Depths: this is a slice of top-level underground Hip Hop.
Libretto & Vitamin D - Rusty Bladez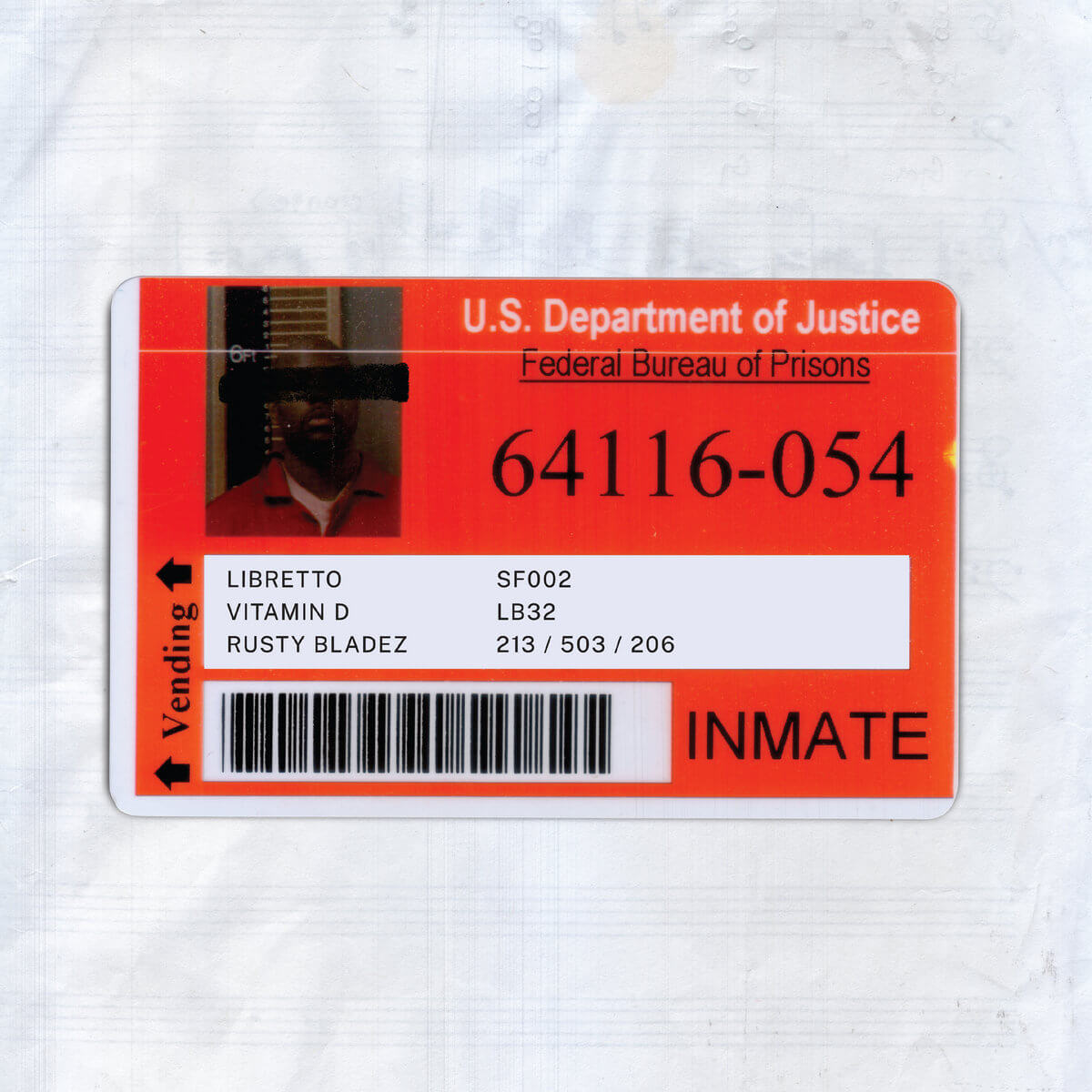 "Libretto returns for his sixth full-length album entitled Rusty Bladez, and is accompanied by Seattle legend Vitamin D handling all production duties, plus a few standout verses of his own. As evidenced by his inmate ID on the cover, Libretto's meditations on his time spent in the Federal Penitentiary system run throughout the entirety of Rusty Bladez. Libretto recounts in vivid detail the experiences and lifestyle that led him there, and his experiences and mental state once released. Rarely has an album so clearly captured a mood, and provided the type of first-person insight that is captured on Rusty Bladez. Helping round out the complete picture, Libretto & Vitamin D are joined on the album by top-notch lyricists and vocalists including Roc Marciano, Guilty Simpson, Gift of Gab [R.I.P], Planet Asia, Keisha Plum, Jumbo (Lifesavas), Toni Hill, Syndel, and more."
Portland, Oregon's Libretto is an emcee who deserves more spotlight than he had up to now. His voice and flow are great, and his content is strong too. Will Rusty Bladez finally bring him wider recognition? Let's hope so – in any case: those into soulful boom-bap instrumentals complemented by powerful bars better go give Rusty Bladez a listen.
Vic Spencer & August Fanon - Psychological Cheat Sheet 3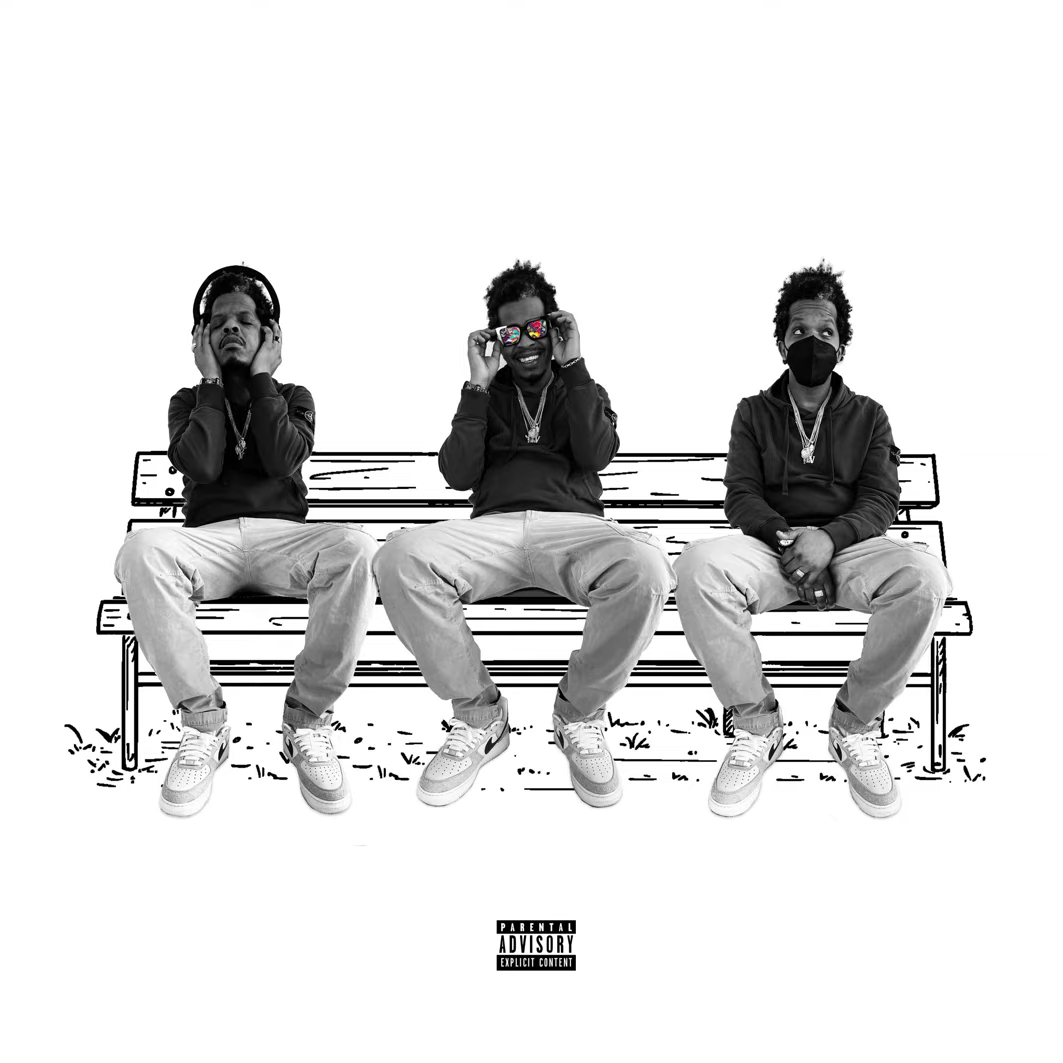 Chicago emcee Vic Spencer has been dropping heat for a while now, with numerous dope projects every year. His Spencer For Higher series (with Sonnyjim) and the Psychological Cheat Sheet albums constitute some of our favorite works of his. Like the previous ones, Psychological Cheat Sheet 3 is produced entirely by the underappreciated August Fanon – who always manages to put his own authentic stamp on anything he produces. His ethereal instrumentals here are flawless and tailor-made for Vic Spencer's distinct baritone, his off-beat flow, and his stream-of-consciousness rhyming. Most of his work is worth listening to, but this one is one of Vic Spencer's best yet.
Jesse the Tree - Pigeon Man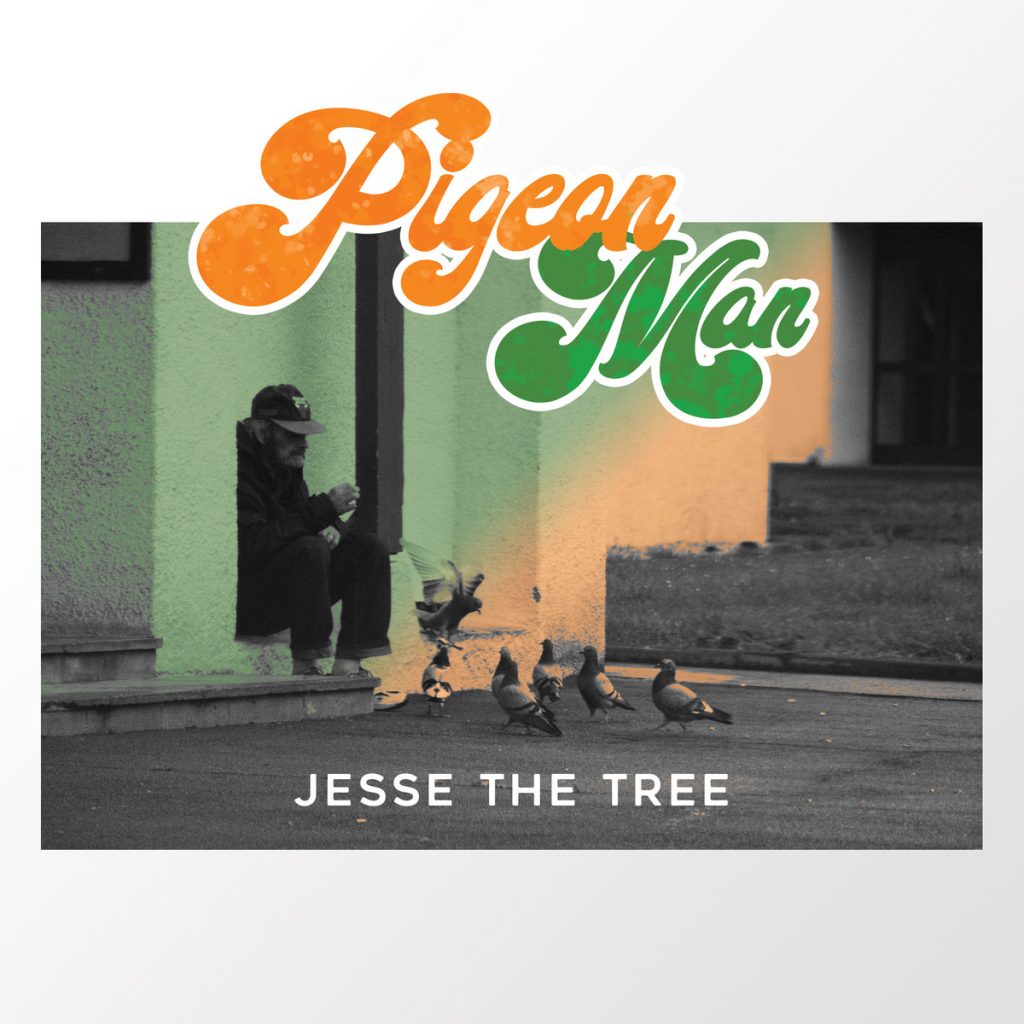 Pigeon Man is Rhode Island-based emcee Jesse the Pigeon's debut album on Sage Francis's Strange Famous Records. With Mopes on the boards and Buddy Peace providing the cuts & scratches as the backdrop for Jesse the Tree's laidback flow and his clever and relatable rhymes, this album is a delight from start to finish.
Benny The Butcher - Tana Talk 4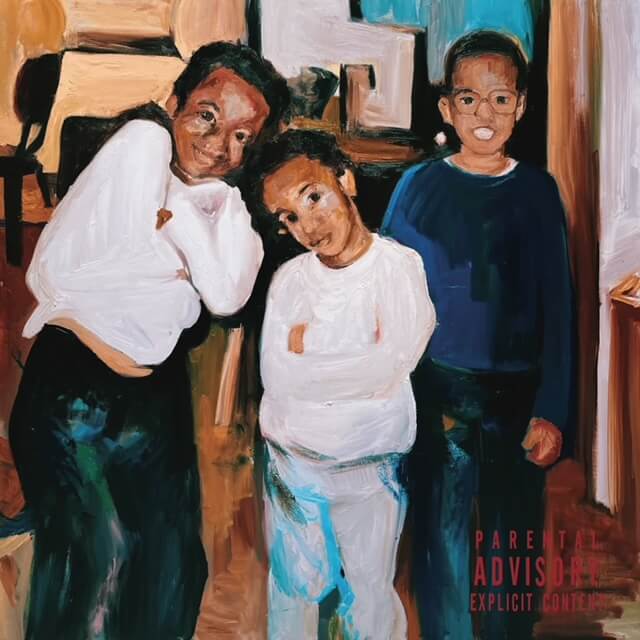 Benny The Butcher's official debut album Tana Talk 3 is one of the best Hip Hop albums released in 2018 and one of the best three albums to ever come out of the Griselda camp, arguably even the absolute best. Tana Talk 3 was followed in 2020 by Burden Of Proof – an OK album, but not nearly as good as its predecessor. By naming his third album Tana Talk 4, Benny The Butcher set the bar high – it implies a return to the gritty sounds of Tana Talk 3, and a departure from the more polished, mainstream-friendly beats on Burden Of Proof. Whether or not Tana Talk 4 will eventually be considered to be on par with Tana Talk 3 remains to be seen, but it is a great album – way better than Burden Of Proof in any case.
Burden Of Proof was produced by Hit-Boy, and his sound is too clean and polished for Benny The Butcher as far as we are concerned. Thankfully, Tana Talk 4 is mostly produced by Daringer and The Alchemist – which means a glorious return to the murk and grit of Tana Talk 3. Benny also sounds great on here – his lyricism, delivery, and flow are on point as always. Regular collaborators like Conway The Machine, Westside Gunn, 38 Spesh, Stove God Cooks, and Boldy James show up, as does the kind of unexpected J Cole – who kills it on "Johnny P's Caddy" with the best feature on the album. There are twelve tracks on Tana Talk 4, and all of them are strong – nothing but hard bars and killer beats here. Tana Talk 3 remains our favorite Benny project, but Tana Talk 4 is a very close second.
Sankofa - BLKTCHP2
"Boom-bap with wicked lyrics making the tunes slap." Sankofa is an emcee from Fort Wayne, Indiana, and BLKCHP2 is one of the many strong projects he dropped in the past couple of years, and his best of the year as far as we are concerned. The album is a continuation of last year's BLKCHP, and like its predecessor, it is another kick-ass presentation of soulful boom-bap and dope wordplay – also like BLKCHP somewhat darker than most of his other releases. Go and check Sankofa out if you've slept on him up to now, you will not regret it.
Dope KNife - The Dope One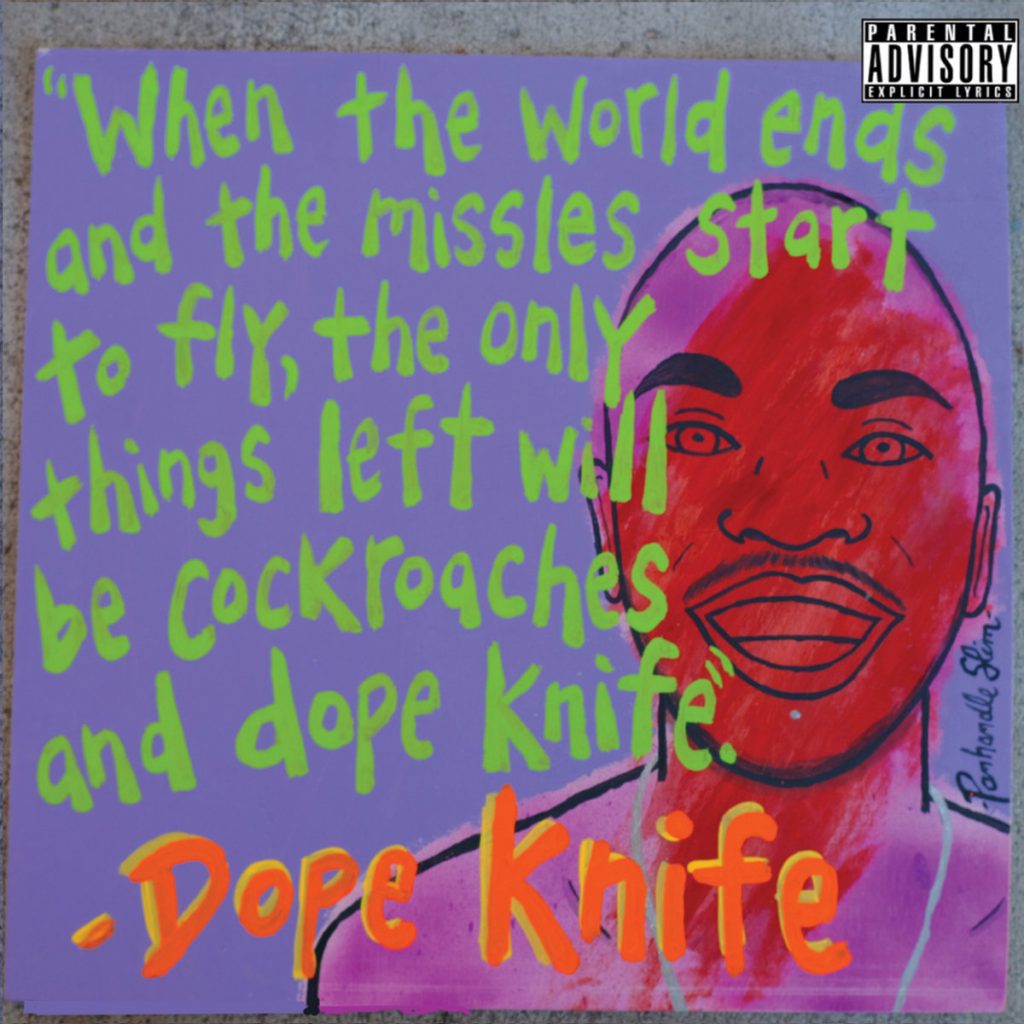 Savannah rapper and producer Dope KNife has one of the best baritone voices in the game. On The Dope One, he raps over an interesting blend of trap, boom-bap, and experimental beats – a cohesive sonic whole competently crafted by Halftyme, Cody Kimb, Factor Chandelier, Mr. Stereo, Tough Junkie, Ted Bowne, and Dope Knife himself. The bass on The Dope One is DEEP, giving the whole album a deliciously dark vibe. Dope KNife's subject matter is varied – his rhymes demand attention and invite repeated listens. His flow is dope too and guests such as Ceschi, Chris Conde, K-Death, Jarv, Passafire, Soultru, Molly Messinger, and Linqua Franqa add extra value. 15 strong tracks, and no weak spots – this is an excellent project. Along with NineteenEightyFour (2017) and Things Got Worse (2019), The Dope One ranks among Dope KNife's best albums, as far as we are concerned.
DJ Muggs & Rigz - Gold
The iconic DJ Muggs has been on an incredible roll in the last couple of years. In 2021, he was responsible for two of the year's best projects – CARTAGENA (with CRIMEAPPLE) and especially Death & The Magician (with Rome Streetz). Muggs has been a master producer of dark, sinister instrumentals ever since his Cypress Hill days in the early 1990s, and this time around it's Rochester emcee Rigz (from Da Cloth) who gets to benefit from Muggs' elite production. Rigz's 2021 sophomore solo album Wake Ups was pretty good, but Gold is his absolute best work yet – thanks to Muggs' atmospheric instrumentals which are perfectly suited for Rigz's smooth flows and Griselda-style street raps. Meyhem Lauren, Rome Streetz, Big Twins, Mooch, Rob Gates, Times Change, and MAV show up to add extra flavor and to help round out what is one of the best Hip Hop albums released in January.
Short Fuze - The Painkiller Boutique
"Short Fuze's words cut through you as they pour out of the deep crevices of his many identities. A proud Chicagoan, a proud Mexican, a re-formed gang member, a person with a physical disability, a young father, a young grandfather, a dedicated lover of Hip Hop and so much more.  The Painkiller Boutique dives in feet first with "Drowning In My Own Skin" breaking down his journey navigating being multi-racial and also dealing with physical disabilities. From there we follow his ups and downs, joys and pains, and his growth as a man in modern times. The album deals with overcoming childhood and adulthood trauma. The record also touches on self-reflection, aging, debilitating chronic pain, overcoming broken homes, and mistakes made while on the journey for fulfillment and happiness.
Short Fuze's wisdom is backed primarily by production from Upstate New York Producer Dr. Khil who brings fully programmed drum kits to life balanced against emotive keys, organs, and synths. Short Fuze also calls upon Uncommon Nasa, Bloodmoney Perez, and Messiah Musik for additional production on the album. He's also joined by fellow Chicago emcees Defcee and Collosoul Structure, and his long-time collaborator Uncommon Nasa on the mic."

Intensely personal and emotional at times, but the 'realness' of The Painkiller Boutique is what makes this album something special. Also, the slightly left-field instrumentals are dope as f too – so there's no going wrong with this Short Fuze project. Don't sleep.
Mopes - Unwound
Mopes is a veteran emcee/producer from Rhode Island, formerly known as PROLYPHIC. His The Ugly Truth album (with Reanimator) is one of the best Hip Hop albums of 2008, and one of the best albums ever released on Sage Francis's unsung Strange Famous Records label. Unwound is not quite as good as The Ugly Truth is, but it is an excellent album nonetheless. Personal and introspective bars, supported by self-produced melodic boom-bap instrumentals – Unwound is a mature album that gets better with each spin.
Apathy & Stu Bangas - King of Gods. No Second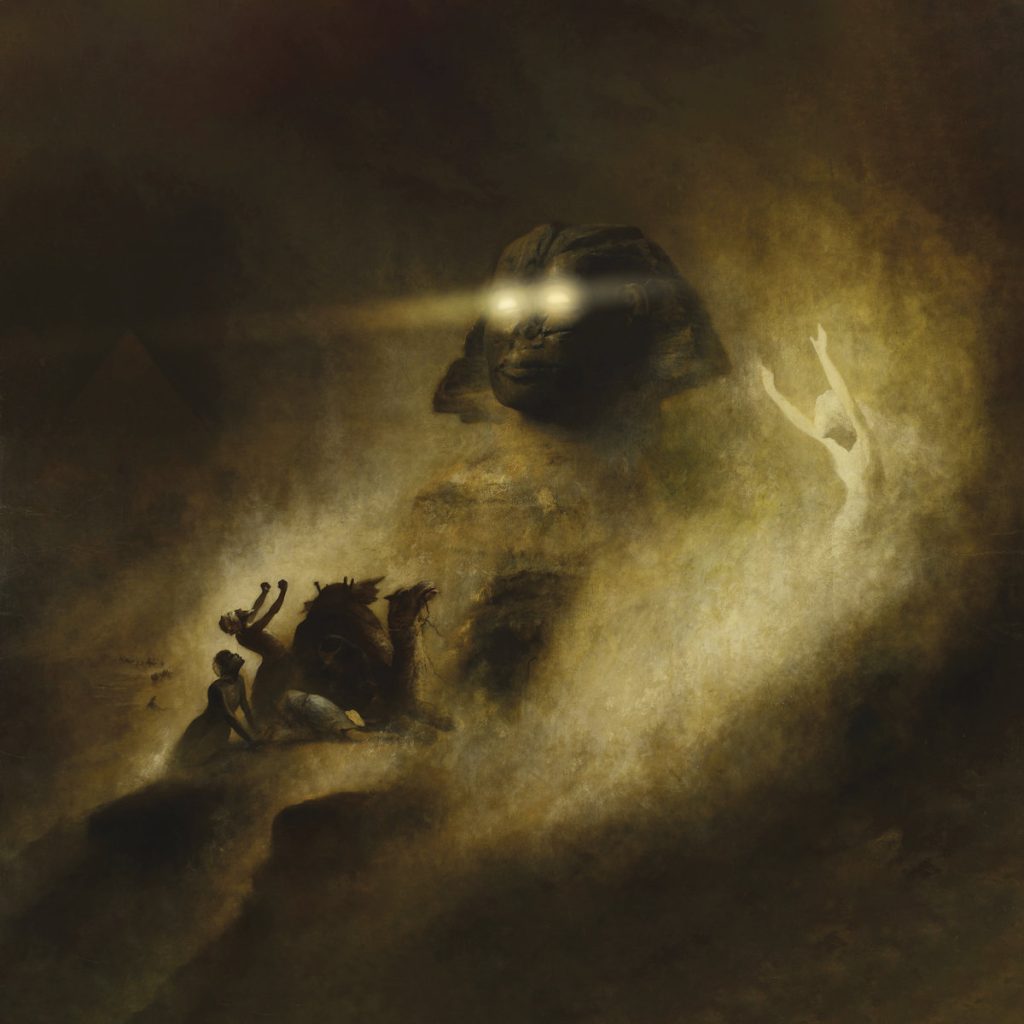 His eighth solo album finds Apathy teaming up with renowned beatsmith Stu Bangas, who handles the entirety of the album's production. His bombastic beats are deliciously dark and sinister, perfect backdrops for Apathy's bars. The likes of Pharoahe Monch, Jadakiss, Sick Jacken, Black Thought, Esoteric, Celph Titled, and RJ Payne show up for guest appearances – an impressive feature list. What's even more impressive is that Apathy manages to shine alongside elite-class emcees like Pharoahe Monch and Black Thought – getting this album is a no-brainer for fans of true Hip Hop lyricism and banging beats.
Rome Streetz - Kiss The Ring
Rome Streetz's Griselda debut full-length Kiss The Ring is one of the best albums released on Westside Gunn's label this year. Kiss The Ring offers 50 minutes of straight gangsta bars by Rome Streetz and guests Conway the Machine, Stove God Cooks, Benny the Butcher, Armani Caesar, Westside Gunn, and Boldy James), and immaculate production by the likes of Conductor Williams, Camoflauge Monk, and Denny Laflare, with single tracks done by Daringer, DJ Green Lantern, and The Alchemist. Along with last year's DJ Muggs-produced Death & the Magician, Kiss The Ring is Rome Streetz's best work to date.
ILL Conscious & Mute Won - Acres Of Diamonds
Acres Of Diamonds is Baltimore-based emcee ILL Conscious's fourth LP, this one solely produced by Camden, NJ's Mute Won. On Acres Of Diamonds, ILL Conscious comes with some of his best content to date – this album is filled with strong storytelling and vivid lyrical imagery from start to finish. Mute Won's instrumentals are dope as f too – which means you can't go wrong with Acres Of Diamonds.
Vinnie Paz - Tortured In The Name of God's Unconditional Love
Underground rap stalwart Vinnie Paz's seventh studio album Tortured in the Name of God's Unconditional Love is an 18-track LP, following on the heels of Jedi Mind Trick's 10th album The Funeral and the Raven, which dropped in November of 2021, and succeeding the April 2021 release of Vinnie's sixth studio album Burn Everything That Bears Your Name.
Weighing in at nearly one hour of hard-hitting bars and beats, Tortured in the Name of God's Unconditional Love sports Vinnie's most decorated line-up of guest appearances to date, with features from the likes of Method Man, M.O.P., Kurupt, Geechi Suede (Camp Lo), Ras Kass, ILL Bill, Lord Goat, and more. To boot, Pazienza calls upon the production talents of DJ Muggs, C-Lance, Stu Bangas, Oh No, and more to lay the foundation with their neck-snapping soundscapes.
Over the past two decades, Vinnie Paz has ranked among the most commercially successful indie Hip Hop artists in the underground, and with his latest solo effort, his legacy is only further reinforced.
Favorite tracks: "Invisible Ether" (with Method Man), "Killpoint" (with M.O.P.), and "Winged Assassins" (with Ras Kass).
IM'PERETIV - Burial Plots & Pyramid Schemes
Burial Plots & Pyramid Schemes is the first full-length project from Canadian producer IM'PERETIV. The album features appearances from a host of underground spitters, including the likes of Benny the Butcher, Elcamino, Daniel Son, Asun Eastwood, and Josiah the Gift, plus sharp cuts & scratches from Dystrakted. IM'PERETIV's beats are dope as f, in the vein of the dark and gritty sounds you know from top-tier producers like The Alchemist and Daringer. With fourteen full tracks, this is a fully realized record composed of nothing but killer instrumentals and hard street raps – no doubt about it: Burial Plots & Pyramid Schemes is one of the best underground projects of 2022.
Knowledge The Pirate & Big Ghost Ltd - Wolves Don't Eat With Shepherds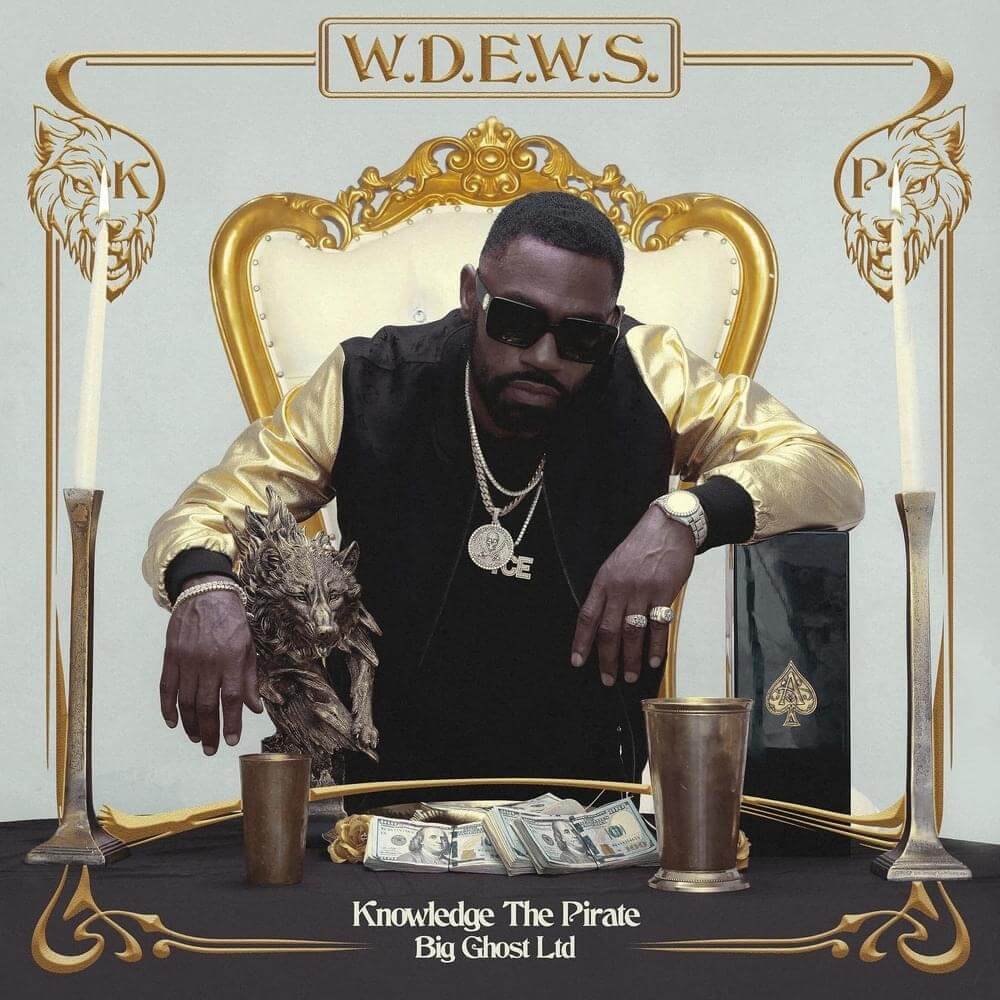 Veteran emcee Knowledge The Pirate's 4th full-length album Wolves Don't Eat With Shepherds is a strong follow-up to last year's Hidden Treasures. Having Big Ghost Ltd as a producer on your project pretty much guarantees quality on the beats side, and as always Big Ghost Ltd's atmospheric instrumentals succeed in bringing out the best in the emcee he crafts beats for – Knowledge The Pirate is as strong as ever here, with dope flows and hard as nails street bars.
Awon & SOUL.DOPE.95- Infinite Wisdom
Bandcamp blurb: "Infinite Wisdom is a collaborative album from Virginia emcee Awon and LA-based producer SOUL.DOPE.95. Rashard Whitehead aka Dugga, happened to come across the mysterious producer, SOUL.DOPE.95 while scrolling beat videos and sounds on Instagram. After reaching out he connected him with Awon and instantly a chemistry was born. Bonding over fatherhood and music the pair seemed to know one another without ever speaking over the phone. SOUL.DOPE.95 infamously does not own a cellphone and only operates online and through email. After months of file sharing back and forth, Infinite Wisdom has come to life. This body of work is an exploration of blackness and the standing of African Americans also Africans living in the diaspora in popular culture. There are many recurring themes that question blackness, heritage, love, and a mental resolution to break generational through positive self-images. It is more of a reflective celebration that sounds thoughtful and liberating. The production offers flavors of jazz, soul, and gospel to create the sonic gumbo that pairs well with Awon's introspective approach to writing. The duo hopes to share this celebration with the world and invites everyone to listen in and learn. The artwork for the album is an actual painting owned by Awon created by the burgeoning artist Dathan Kane titled "1988" after the graffiti tag of Awon. The mood is one that is warped and represents the artist's abstract interpretation of warped vinyl. This is a nod to the celebration of Heritage as Dathan is also an artist of color operating in a space where many African Americans are not recognized."
Brooklyn, NYC-born, Newport News, Virginia-based rapper Awon founded Don't Sleep Records in 2014 along with frequent collaborator Phoniks. Don't Sleep Records has been one of our favorite record labels since then – both the DSR roster and their combined catalogs are top-notch. The first three Awon & Phoniks collaborations are among our favorite Hip Hop albums of the 2010s, and in the 2020s Awon and company are not letting up – this collaboration with SOUL.DOPE.95 is another Don't Sleep sure shot. Awon's wife Tiff The Gift makes an appearance, as do other label mates Anti Lill y and Dephlow, along with Napoleon Da Legend and others. Soulful and jazzy instrumentals serve as a tasteful backdrop for mature and meaningful bars – Infinite Wisdom is a great album.
Nerves Baddington - Micro/Macro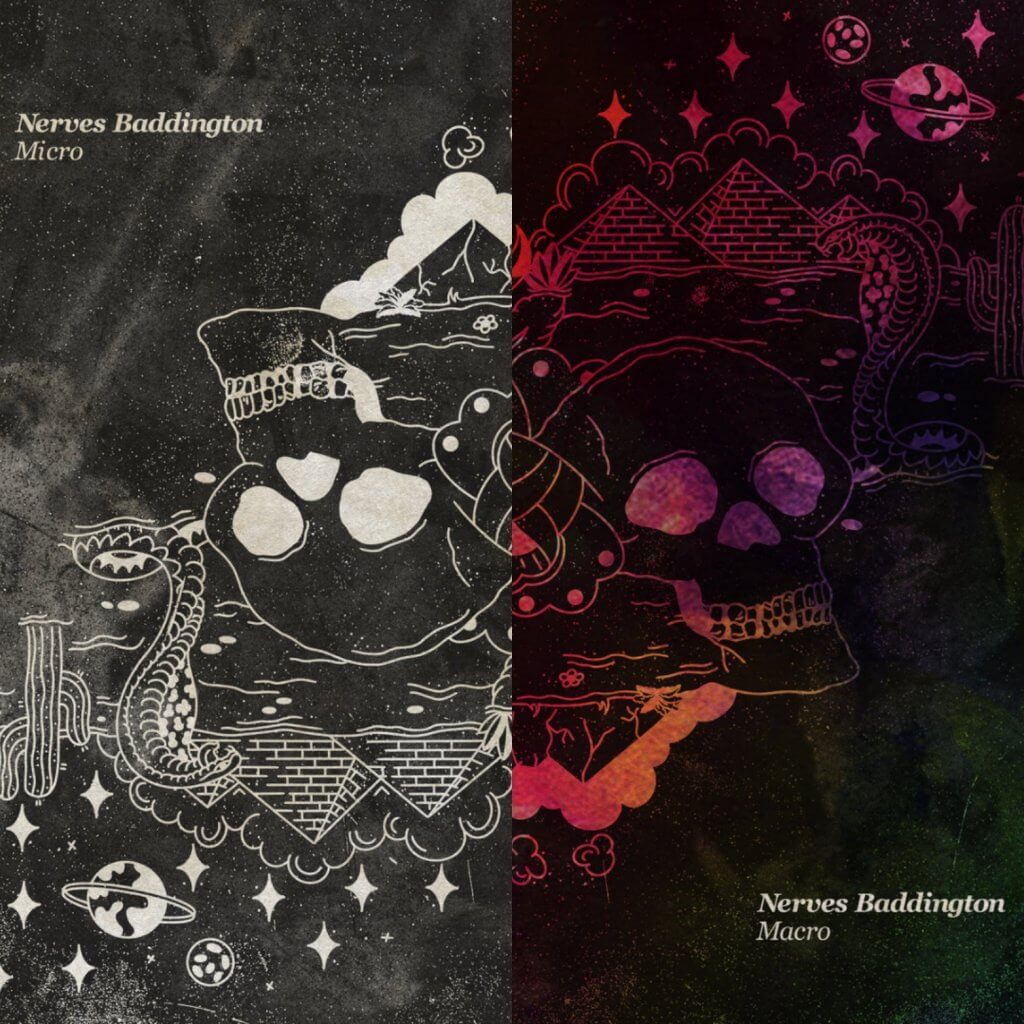 Nerves Baddington is a trio from Birmingham, Alabama, consisting of Kilgore Doubt, inkline, and Cam the Invisible Man. Their Micro and Macro albums are two fantastic projects we will consider a double LP because the two are inextricably connected. In this era of music streaming, we see a lot of artists dropping short EP-length projects, presenting them as full-length albums. Nerves Baddington bucked this trend by dropping two ambitious 45-minute projects that combine into one near-flawless album that's not a second too long. Micro/Macro offers an hour and a half of top-tier experimental but accessible Hip Hop – this is one of those rare projects that might appeal to casual rap fans and to more discerning Hip Hop listeners alike. 
Micro/Macro features production by all three Nerves Baddington members (mostly from Kilgore Doubt), with some assistance from outside collaborator The Phasing Octopus. Nerves Baddington emcee inkline is joined on the microphone by a host of other Birmingham rappers, like MC Kano, Black Plastique, Shaun Judah, Nick Dire, Mane Rok, Fleetwood Deville, Akil Pratt, K1NG ELJAY, and others.
Micro/Macro is a project with power and purpose. The soundscapes are meticulously crafted, the rhymes offer a perfect blend of the thoughtful and the abstract, and the flows of inkline and guests are tight. Micro and Macro are excellent listening experiences separately – and because of subtle sonic and lyrical cross-reference points, they are even stronger combined. Micro/Macro is an ambitious and totally captivating piece of music.
Westside Gunn - 10
Griselda has been dominating and determining the direction of underground Hip Hop for years now, and the one person responsible for Griselda's rise to prominence and dominance is Westside Gunn, a natural entrepreneur with a sharp eye for style and a great ear for beats. Westside Gunn's 10th  and final installment in the Hitler Wears Hermes series is everything Griselda and WSG fans could hope for. The feature list is incredible (A$AP Rocky, Stove God Cooks, Black Star (Yasiin Bey & Talib Kweli), Rome Streetz, Busta Rhymes, Raekwon, Ghostface Killah, Run The Jewels, Benny the Butcher, Armani Caesar, Conway the Machine appear, among others), most performances are good, and production is elite (RZA, Conductor Williams, Swizz Beatz, Pete Rock, and The Alchemist contribute, among others) – in fact, the production is the best aspect of this project. We've never been big fans of WSG's voice and adlibs though, and for us, it is his presence that brings down some songs and the project as a whole. But because it's the features that carry the tape, it often feels like WSG is a guest on his own project – which is a good thing, really.
10 is not the best installment in the HWH series, but it's definitely top 5, and a great way to close the series out. We didn't like all tracks (the trap-tinged "Fly God Jr" opening song being our least favorite, together with the 3-minute spoken-word intro: that's the weakest two tracks first), but the overall balance is positive – especially the second half of the project is dope as f, and that includes the Alchemist-produced 10-minute posse cut "Red Death" that serves as the last song of the tape and as a fittingly epic end of the series.