Best 25 Underground Hip Hop Albums Of 2020: [Underground Hip Hop is an umbrella term for Hip Hop music outside the general commercial canon. It is typically associated with independent artists, signed to independent labels or no label at all. Underground Hip Hop is often characterized by socially conscious, positive, or anti-commercial lyrics.]
On this list, you will find 25 excellent underground Hip Hop albums released this year, taken from our lists with The Best Hip Hop Albums Of 2020 and Best Hip Hop Albums Of 2020 – The Honorable Mentions.
This is the fourth part of our 2020 round-up, some other excellent underground albums that could have made this particular list can be found on this Best 25 Neo Boom Bap Albums Of 2020 list, on this Best 25 Left-Field Hip Hop Albums Of 2020 list, or on our Best 25 Traditional Boom Bap Albums Of 2020.
So here goes, in no particular order: the best 25 underground Hip Hop albums of 2020 (no EP's). Which is your favorite album from this selection? Are there albums missing that should have been mentioned here? Share your thoughts in the comments!
Third Root – Passion Of The Poets
Third Root is a trio that consists of Charles Peters (Easy Lee), Marco Cervantes (Mexican StepGrandfather), and DJ Chicken George (DJCG). Peters is an accomplished poet/author/MC & educator, Cervantes is a producer/MC/Ph.D. who teaches at the University of Texas at San Antonio, and DJCG is a world-renowned DJ, musicologist, designer, and Jazztronica! Peddler. Passion Of The Poets is their fourth full-length album. The album is produced by Grammy-winner Adrian Quesada, nu-cumbia legend El Dusty, and veteran beatsmith Illfudge, and has features from Black Pumas, Kam Franklin, Grupo Fantasma, Bavu Blakes, and Mad1ne.
Passion Of The Poets is a soundtrack to the time we live in now, with clever and thought-provoking lyrics from Easy Lee and MexStep. Both are educators and their backgrounds show in their lyrical content. Without becoming preachy anywhere, they succeed in being educational and entertaining at the same time, perfectly balancing sh*ttalking with insightful socio-political commentaries.
Musically, Passion Of The Poets offers a potent blend of 90s-centric boom-bap, Southern Hip Hop, and Latin sounds. The album's 12 tracks are perfectly sequenced, and every song hits, no skips are necessary. Even the cover art is done exactly right. Passion Of The Poets will probably fly way below most people's radars, but those who take note will discover one of this year's best projects.
One Be Lo - Baby (Being A Black Youth)
BABY (Being a Black Youth) is One Be Lo's best project since his magnum opus S.O.N.O.G.R.A.M. (2005). One Be Lo has always been a fan of acronyms, evident here not just in the album's title but in the tracklist as well: all song titles are composed of the four letters in BABY too.
BABY packs 16 tracks and runs for close to an hour, but it's not a minute too long. All 16 tracks were produced by Seattle-based producer Eric G (together with One Be Lo himself), and all tracks have scratches by DJ Abilities – this synergistic cooperation ensures an entirely cohesive sound throughout. One Be Lo recruited a bunch of interesting guests to add some extra flavor – the likes of Freeway, Guilty Simpson, Black Milk, Royce Da 5'9″, Jean Grae, and Phonte make appearances, among others.
BABY is a beautiful Hip Hop album filled with soulful boom-bap beats and meaningful lyrics. Don't sleep on One Be Lo and BABY.
Jamo Gang - Walking With Lions
Jamo Gang consists of LA legend Ras Kass, NYC veteran emcee El Gant, and J57 on production. The album features DJ Premier, Slug from Atmosphere, Sid Wilson from Slipknot, Sick Jacken from Psycho Realm & Slaine from La Coka Nostra. Walking with Lions embodies head-nodder boom-bap infused with big sounding, lush soundscapes as Ras Kass & El Gant command the listener's attention speaking on subject matter ranging from school shootings to what life would be like with a nuke arriving in 38 minutes.
Walking With Lions is a textbook example of how it should be done. In this era of unlimited music streaming and short hype circles, a lot of artists seem to more concerned with producing quantity instead of quality. Staying in the public's eye with a new project every few months is being given higher priority than the actual quality of the music that is released. Ras Kass, El Gant, and J57 clearly went the other way. It's evident a lot of time and attention went into the creation of Walking With Lions – resulting in a well-thought-out and well-executed album.
Everything is done right here – from the razor-sharp lyricism to the flawless production to the sequencing of the songs to the cover-art – the total package is dope as f. Starting with the booming RTJ-flavored album opener "Belushi & Aykroyd" straight through to the last track "Lighters Up" – this album is FIRE. J57 produced the whole album except for "The 1st Time" which was produced by legendary DJ Premier. "The 1st Time" is one of the stand-outs, along with cuts like "Stephen", "Francis Scott Key", "Walking With Lions", "38 Minutes", and "Belushi & Aykroyd"
This is an excellent blend of traditional and avant-garde Hip Hop – hopefully Walking With Lions is not a one-off, if they can keep this up Jamo Gang will give Run The Jewels a run for their money.
Eastern Sunz - Fuel For A Fool's Errand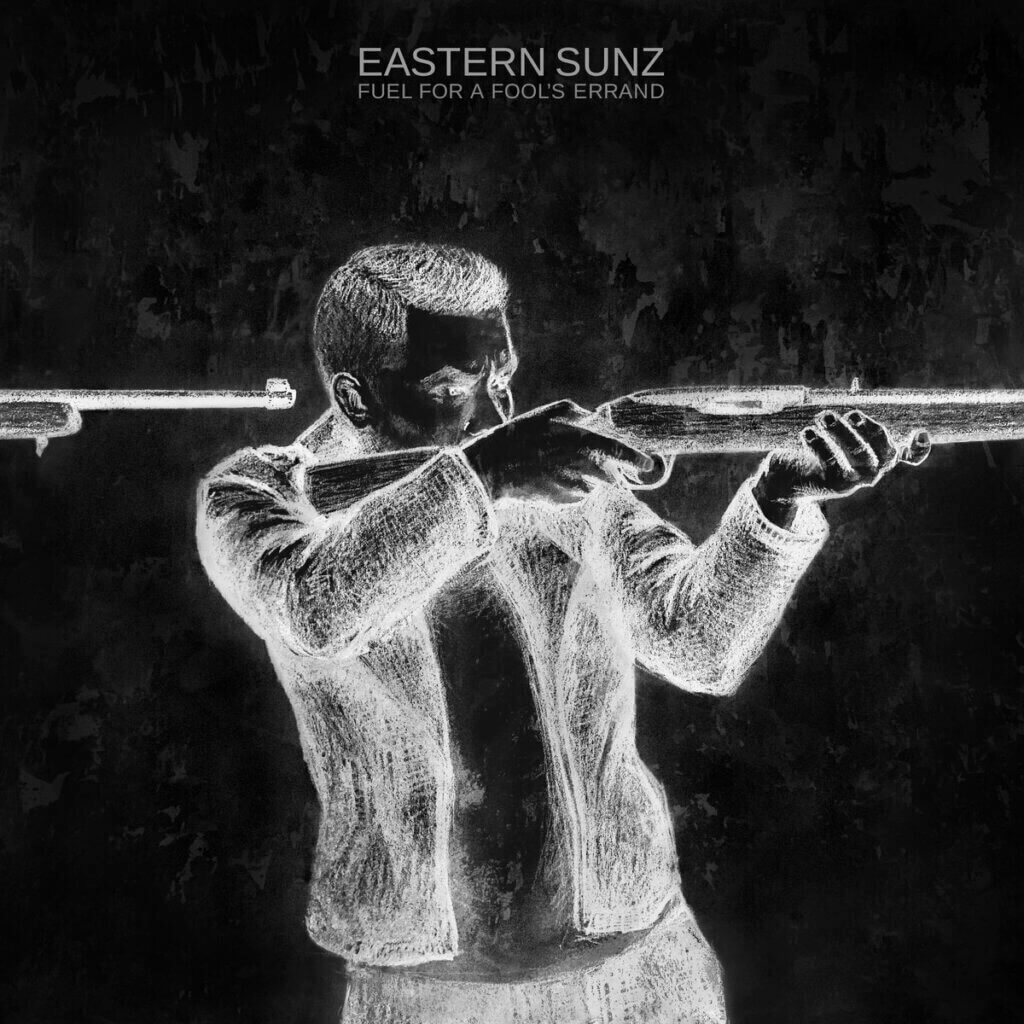 Eastern Sunz is a duo from Portland, Oregon consisting of Courage and Travis T. On Fuel For A Fool's Errand, Eastern Sunz comes with a potent blend of live instrumentation and traditional feeling boom-bap, with funky drums, jazzy basslines, and even some fresh guitar and piano work combined with well-dosed old school turntablism and sampling. Lyrically, Eastern Sunz covers a wide range of topical issues such as climate change, police brutality, corporate influence in politics, and misconceptions about social assistance – this is Hip Hop for thinking people, which can be enjoyed just as well by those who don't care about lyrics but who listen to Hip Hop simply for smooth sounding instrumentals and dope flows.
Fuel For A Fool's Errand is put together perfectly, there are no useless interludes or other fillers to be found here – just 12 equally strong tracks, with no weak spots at all. Some well-placed features (from Ras Kass among others) complete this eminently listenable album. Unfortunately, most people will sleep on Fuel For A Fool's Errand – but those willing to look beyond all the standard rap out today will be happy to discover one of this year's most pleasant surprises.
Don't Sleep Records - Original Demos & Unreleased Tracks
Don't Sleep Records is a record label with roots in Portland, Maine, and Newport News, Virginia. Started in 2015 as a collaboration between Virginia emcee Awon and New England-based producer Phoniks the label specializes in jazz and soul-infused Hip Hop and limited-edition vinyl releases. Drawing inspiration from mid-90's jazz hop pioneers like De La Soul, Digable Planets, and A Tribe Called Quest the duo of Awon & Phoniks has released a steady stream of head-nodding albums and EP's over the past 5 years, both working together as a duo and with other collaborators such as Tiff The Gift, Anti-Lilly and Dephlow.
Original Demos & Unreleased Tracks is one of the best compilations of the year, 100% pure Hip Hop. The project features every member of the Don't Sleep Records roster and offers over an hour of dope Hip Hop that thankfully hasn't been left unreleased. This label is one of those outfits that are keeping real Hip Hop alive, heads need to stop sleeping on Don't Sleep Records.
Recognize Ali & Stu Bangas - Guerilla Dynasty
Guerilla Dynasty is a collaborative project by underground emcee Recognize Ali & prolific producer Stu Bangas. There's A LOT of this kind of boom-bap projects being released in recent times, and even if there's little innovative or surprising to be found here, Guerilla Dynasty is one of the best albums of its kind out this year. More than the lyrics, it's the beats that make this album an above average listen. As always Stu Bangas comes with his signature booming drums, this time around laced with menacing piano and sax loops, to serve as perfect backdrops for Recognize Ali's rhymes.
Guerilla Dynasty features contributions from Ill Bill, Lord Goat (Goretex), Blacastan, Verbal Kent, SmooVth, Marvalyss, SageInfinite, DJ Tray, and DJ Eclipse, to make for a well-rounded and hard-hitting boom-bap album – one of the most potent collaborations of the year.
Recognize - Ali Recognition
Recognize Ali is one of the most prolific emcees in the game these days. He is on everybody's album as a featured artist, and Recognition is his third full-length release of the year – following the solid Duelling Experts project (as Duelling Experts, with Verbal Kent), and the boom-bap banger Guerilla Dynasty, the above-mentioned collaborative project with producer Stu Bangas.
Recognition arguably is the best of the three, better than the decent but kind of one-note Duelling Experts album, and musically and lyrically deeper and more interesting than the excellent but more straightforwardly boom-bap content of Guerilla Dynasty. At 55 minutes Recognition is also Recognize Ali's longest album of the year so far, refreshing in an era where a lot of artists are happy to release a string of barely 30-minute long projects and call them albums.
Recognition has production from the likes of Brisk Fingaz, C-Lance, B-Sun, Sultan Mir, Karnate, Hobgoblin Beats, Brian Burns, Crystal Camino, Vago, Bar Code, JBL The Titan, K. Sluggah, and Tone Spliff – but despite the number of different people crafting the beats, the album manages to sound entirely cohesive. Recognize Ali holds down about half of the songs on the tracklist by himself, for the rest he recruited a who's who of underground rap – Vinnie Paz, Verbal Kent, Planet Asia, Shabaam Sahdeeq, Ill Bill, Tragedy Khadafi, Ruste Juxx, Reef The Lost Cauze, King Magnetic, Bronze Nazareth, Napoleon Da Legend, and others, make appearances to give some extra weight to this album.
Recognize Ali is an excellent emcee who's got bars for days, and with this album, he solidifies his status as one of the MVPs in today's underground Hip Hop scene. Recognition is one of the best underground Hip Hop albums of the year.
Chokeules - Nepotism
As one-half of Sequestrians, one-third of Swamp Thing, one-third of Toolshed, and one-twentieth of Backburner Crew, Toronto emcee Chokeules has been (co)responsible for a whole lot of dope Hip Hop over the years. He also dropped a couple of pretty good solo projects, his last one – Stay Up – in 2014. In 2020 Chokeules is back with another solo full-length (if a short one at 36 minutes): Nepotism.
Nepotism is a very well-balanced album – it may be short, but there's not a moment wasted. Choke has the effortless flow of a seasoned veteran, and he expertly balances serious subject matter with great wordplay and fun punchlines. The chilled-out boom-bap beats crafted by LRYBRDBTZ and the well-placed cuts by DJiRATE fit Choke's' lyrics to a T. This is a stylish and classy album that will be appreciated by 90s Hip Hop fans for sure, but that's up-to-date enough to not just appeal to old heads – Nepotism is a project that will satisfy the tastebuds of all Hip Hop connoisseurs, and not just of the old heads.
D Strong & Giallo Point - Suitcase Full Of Gunz
Following their first collaboration in 2015 (the excellent Dangerous Ground E​P), British producer Giallo Point and Los Angels emcee D-Strong team up again, this time for a full-length: Suitcase Full Of Gunz.
Giallo Point has been active in the UK Hip Hop scene for decades, but he really is on a roll the last couple of years – collaborating with emcees from all over the world, dropping one quality project after the other. Suitcase Full Of Gunz is another winner, with killer rhymes by D-Strong – who has a great voice and dope throwback flow – and smooth vintage boom-bap production by Giallo Point. Suitcase Full Of Gunz succeeds in taking you back to the essence of Hip Hop without leaving you in the past. This is quality Hip Hop, a must-listen for Hip Hop traditionalists and younger heads alike.
Cyrus Malachi - The Blind Watchmaker
Dusty, atmospheric boom-bap from UK rapper Cyrus Malachi. "Trained KIller", "Knights Of Malta", "Maroons", "Murder From A Memoir", "Sicarios", "From The Essence" – no shortage of dope tracks on The Blind Watchmaker. The strength of this album is its consistency and its cohesiveness, the haunting atmosphere is maintained from beginning to end thanks to the ominous beats crafted by Evil Ed and DJ Drinks and Cyrus Malachi's distinctive voice and raw rhymes. Don't sleep on Cyrus Malachi and The Blind Watchmaker.
D-Cypha - The Special Ingredient
D-Cypha's 1st official album The Special Ingredient is one of the best producer-albums of the year. D-Cypha has a great ear for atmospheric boom-bap beats, and some good old-fashioned turntablism adds extra flavor to the instrumentals. 13 dope tracks, without interludes, skits, or other useless filler.
With contributions from Busta Rhymes, Kool G Rap, Jadakiss, Cella Dwellas, Tragedy Khadafi, Sean Price, Rockness Monsta, Ruste Juxx, Blaq Poet, El Da Sensei, Benny the Butcher, Conway the Machine, Bronze Nazareth, Cappadonna, Craig G, Sadat X, and others, The Special Ingredient is an excellent collection of beats and bars.
Ankhlejohn - As Above, So Below
As Above, So Below is Ankhlejohn's fifth 2020 project, his second full-length after the excellent The Face Of Jason.
Ankhlejohn released a benchmark album with VAN Ghost, his 2018 collaboration with unsung producer Big Ghost LTD – one of the best Hip Hop albums released that year. As Above, So Below is produced in its entirety by Odd Future affiliated rapper/producer Navy Blue. Like Big Ghost LTD's beats did on VAN Ghost, Navy Blue's instrumentals bring out Ankhlejohn's best on As Above, So Below. In typical Odd Future fashion, Navy Blue's mostly drumless instrumentals are dreamy and unhurried, filled with lo-fi samples and smooth piano & horn snippets, all of it backed by laid-back basslines (and drums on only a couple of tracks).
As Above, So Below once again proves that Ankhlejohn's menacing, raspy-voiced delivery is suited to go with any production style. He is able to lean into the sound of the producer he is working with, without losing his own signature style. Vocal contributions from Da$h, Al.Divino, Fly Anakin, Wifi Gawd, Pink Siifu, Wiki, and from Navy Blue himself add extra spice – making As Above, So Below a well-rounded album with lots of replay value.
While VAN Ghost remains Ankhlejohn's best album, his 2020 run is impressive too. The Face Of Jason is up there with the best albums of 2020, As Above, So Below is not far behind.
Wrecking Crew - Raheem's Lament
Wrecking Crew is a collaboration of Philadelphia artists Curly Castro and PremRock (the duo that dropped the excellent ShrapKnel album earlier this year) with Career Crooks' Zilla Rocca and Small Professor. As the name Wrecking Crew, along with the album cover and title (referring to Juice – 1992's cult movie hit) suggests, this project has some definite throwback vibes.
This is not an album that can be lumped together with all the other (kind of generic) retro boom-bap albums that drop these days, though. There is a contemporary, even experimental vibe to Raheem's Lament – Wrecking Crew pretty much nails creating a sound that should please fans of 90s-centric boom-bap, as well as those who had enough of the genericness of that sound – Raheem's Lament has something distinctly unique going on in its sound. Appearances by Wrecking Crew affiliates BLUU Edwards and FreshKils as well as from Hubbs and Backwood Studioz heavy-hitters Armand Hammer add extra flavor to the tracklist.
At 31 minutes Raheem's Lament feels kind of lightweight due to its brevity, but what's there is GREAT: dope beats and bars, what more do you want?
Jay Royale - The Baltimore Housing Project
The Baltimore Housing Project, the sophomore full-length LP from Baltimore emcee Jay Royale, is a surprisingly good album for such a low-key release. It's clear where Jay Baltimore's inspiration comes from – this album wears influences by classics like Raekwon's Only Built 4 Cuban Linx and Nas' It Was Written thin on its sleeve.
While Jay Baltimore is no Raekwon or Nas, he is a competent enough emcee, and The Baltimore Housing Project is a more than decent 90s-centric street rap album with solid production by the likes of Ray Sosa and J Soul (among others) and entertaining rhymes by Jay Royale and guests like Skyzoo, Termanology, Ill Conscious, and Ransom. Nothing you haven't heard before on The Baltimore Housing Project, but if 90s-type mafioso rap is your thing, this album is a must-listen.
Vic Spencer & SonnyJim - Spencer For Higher 3
Spencer For Higher 3 is another great installment in the Spencer For Higher series by Chicago rapper Vic Spencer & UK producer/emcee SonnyJim. Just like on the first two Vic Spencer's distinctive rhyming style gels well with SonnyJIm's chilled-out beats – making for a well-rounded and fun listen. Features from Ironside Hex, C.Rich, Hus Kingpin, Jeremiah Jae, Rome Streetz, Che Noir, Tonika J., and House Shoes add extra flavor, but the synergy between Vic Spencer and SonnyJim alone is enough to make sure this one a keeper.
More Or Les - The Human Condition
Veteran Toronto emcee, DJ, and producer More Or Les dropped an intriguing album with The Human Condition – an hour-long album mainly dealing with mental health issues. More Or Les does not shy away from getting deep and personal, but there are enough moments of levity to keep things from getting depressing. More Or Les has a unique voice, his lyrics are thoughtful and relatable, the nostalgic boom-bap beats bump, and there's a bunch of blazing scratches to add extra flavor – The Human Condition is a dope album that deserves attention.
Blaksmif - Platforms X Trophies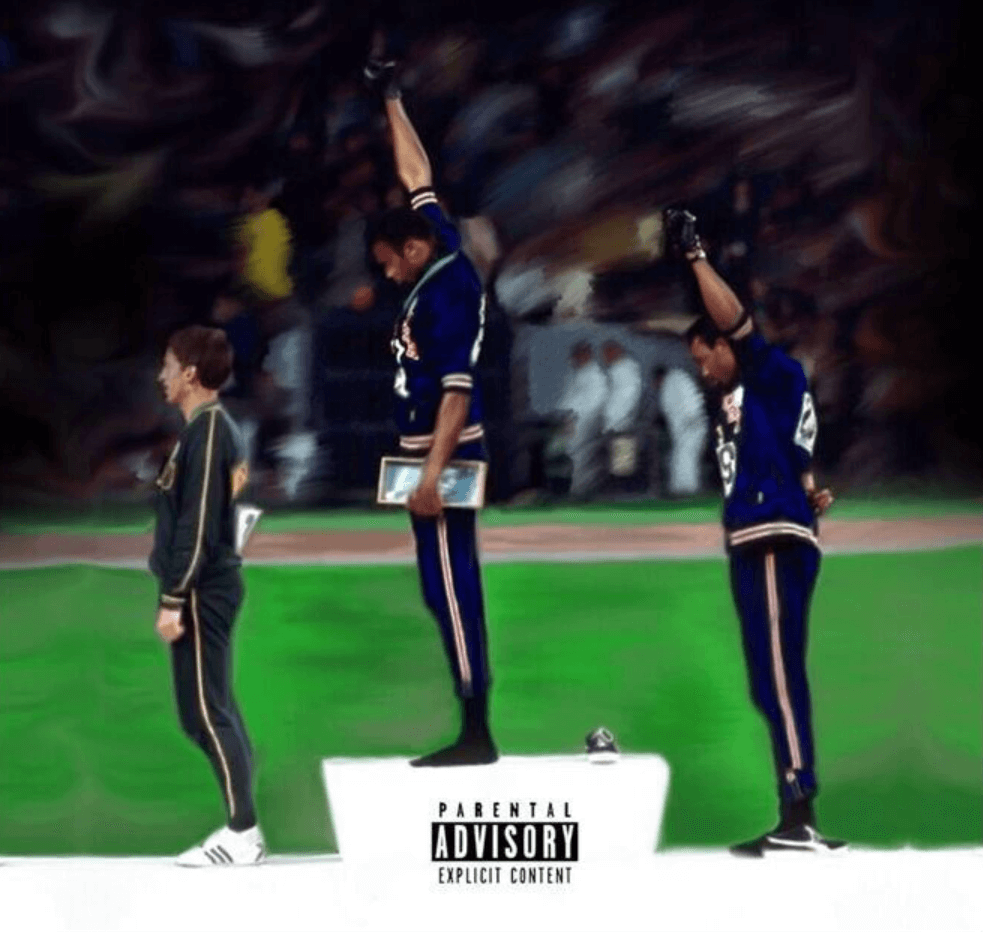 Maybe you know Springfield MA emcee Blaksmif as a battle rapper, who came up through circuits like Fight Klub and SMACK/URL. Platforms x Trophies is his second album, and his best yet. This is a well-rounded project, with dope beats and bars from start to finish, with guest appearances from RJ Payne, Blaze Gee, Young Briggs, Los, Nall, Fabeyon, Dtayls, Berto Bravo, and D Days. It's a sad reality most people who claim to love Hip Hop will listen to trash like DaBaby's latest release while ignoring projects like Blaksmif's Platforms X Trophies.
Damu The Fudgemunk & Raw Poetic - Moment Of Change
Panacea's Raw Poetic teamed up with frequent collaborator Damu The Fudgemunk for this project titled Moment Of Change. Raw Poetic is a great emcee and Damu The Fudgemunk is one of the most underappreciated producers in the game, so the result is as could be expected when taking into account Raw Poetic and Damu The Fudgemunk's skill-levels: Moment Of Change is a totally fine project, with solid lyricism and dope melodic boom-bap beats.
Ray Swoope - Thou Shall Not Kill
A nice surprise, this one. Thou Shall Not Kill is the debut solo release from Chicago artist Ray Swoope. Ray Swoope has a dope syncopated flow and his lyrical content is worth listening to, offering an unfiltered look at life on the streets. The production on Thou Shall Not Kill is on par too, with a varied selection of instrumentals consisting of hard-hitting drum loops and interesting samples, with some good old-fashioned scratching here and there as well.
There's a lot of genericness in today's oversaturated Hip Hop market, but Thou Shall Not Kill definitely is not one of those thirteen a dozen releases. Ray Swoope is way better than the average emcee, and his musical backdrops have enough uniqueness about them to set this project apart from the crowd. Check out Thou Shall Not Kill, you will not regret it.
Cas Metah & Blast Mega - Pow Bundy
Ohio-based duo Cas Metah and Blast Mega are Pow Bundy. This is another one of those albums that will not turn up in any other major Hip Hop outlet's best-of-the-year lists, because most of those outlets don't curate anymore – they only pay attention to what they are fed by major labels, so they all act like that generic mainstream trap is all there is. Real Hip Hop heads know better though, they will pay attention to quality and they will know where to find it.
Pow Bundy is an example of a project that deserves more attention than it will get. If you like your Hip Hop to have substance, this self-proclaimed 'blue-collar Hip Hop' project is for you. Thought-provoking lyrics, skillful wordplay, dope beats, nice throwback vibe – everything we like in Hip Hop comes together on Pow Bundy. Just look past that Married With Children album cover (even if there are thematic links to that TV-series in the album title and album's content), and give this project an attentive listen – no doubt you'll quickly add Pow Bundy to your library.
Pruven - Clandestine Rituals
Thought-provoking, conscious lyrics by Bronx-by-way-of-Connecticut emcee Pruven over a selection of fire beats crafted by producer Jak Progresso. Pruven is one of those independent artists who has been grinding for a while, with a bunch of dope projects on his name – go check out his other full-lengths 1st Words: Earn Everything (2010), Designed Growth Destiny (2013) and Reach Surroudings (2017) too if you like this one.
Pruven's lyrical style is like of blend of Killah Priest and billy woods, fans of either one of those two will no doubt love this album. Clandestine Rituals arguably is Pruven's best yet. This is a deep, layered, and well-rounded album – Hip Hop for thinking people.
The Leonard Simpson Duo (Guilty Simpson & Leonard Charles) - LSD
Detroit emcee Guilty Simpson & New Zealand producer Leonard Charles team up as The Leonard Simpson Duo to provide a one of a kind 70's inspired, psychedelic & acid influenced album. Guilty Simpson is one of the finest emcees ever to come out of Detroit (that's saying something), and his distinctive and uncompromising lyrical style meshes really well with Leonard Simpson's trippy boom-bap instrumentals, resulting in something truly unique. Guilty Simpson and Leonard Charles make a formidable duo and LSD is a formidable album.
Bowery Bruisers - Bowery Bruisers
Cliff Clavin, Hi-Q & Elz Sinatra are Bowery Bruisers. This self-titled full-length LP was created from scraps of other projects that were given new life once the group compiled unfinished songs and concepts. It is also the debut of the production team The DreadKnocks comprised of Cliff Clavin and Hi-Q. All cuts on this album were done by the indelible DJ TMB.
This is another one of those albums that will fall through the cracks and will remain unnoticed by most in today's oversaturated Hip Hop landscape. A shame, because Bowery Bruisers is dope as f. Hard rhymes, hard beats, hard scratches – this is real Hip Hop folks.
Cee Gee Incorporated - Classical Gifted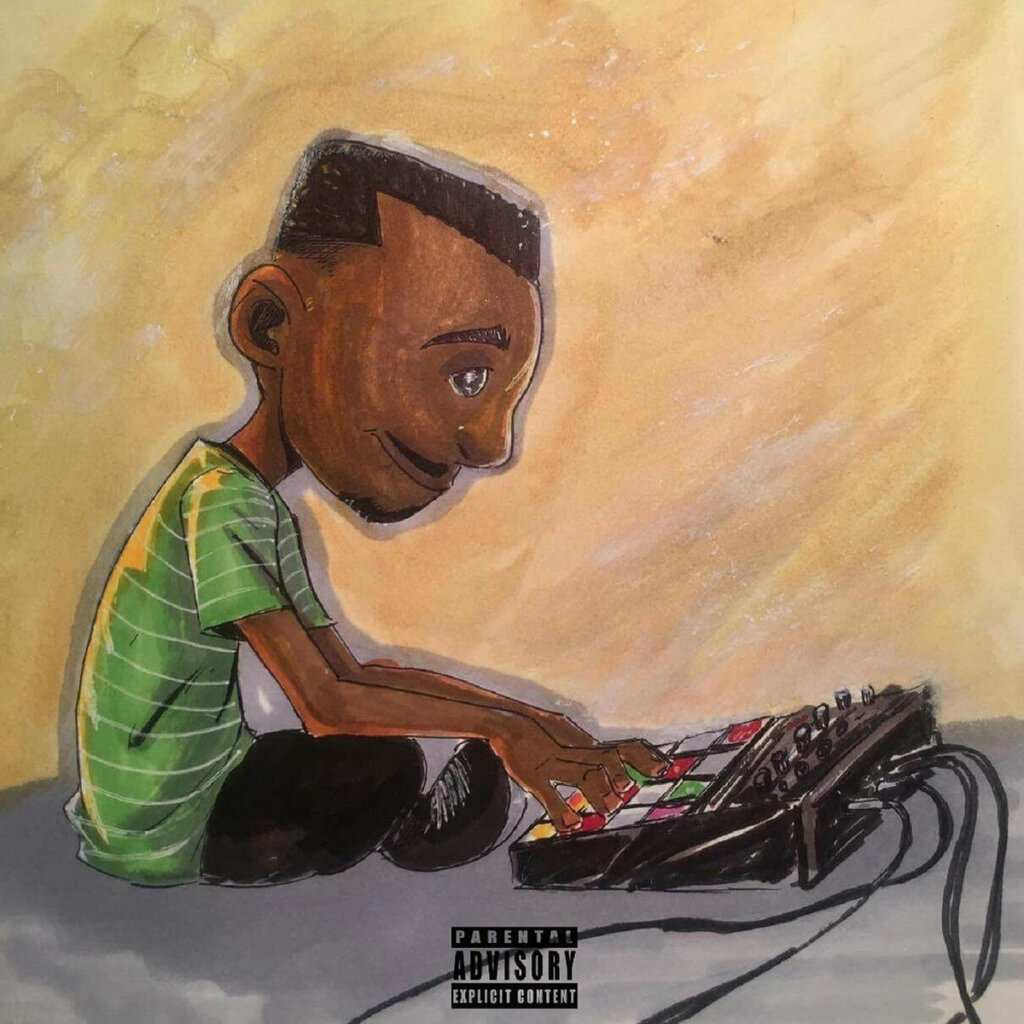 Cee Gee Incorporated is a producer and DJ from Buffalo, New York, 1/2 of The Almighty Rebelz with emcee Semi-Auto and 1/2 of Green Giant with emcee Frigid Giant. Three years after he released his proper solo full-length album The Research, Cee Gee Incorporated comes with his anticipated and long-delayed second production album, Classical Gifted.
This is a long album, with 21 songs on its tracklist, but it's expertly sequenced with some instrumental tracks mixed in between the songs that carry vocals. The rhyming on the album is done by a host of underground emcees and is interesting enough, but this is producer's album through and through. Great production, great vibes, great album. And just gotta love that cover-art too.
June Marx - Sophisticated Weaponry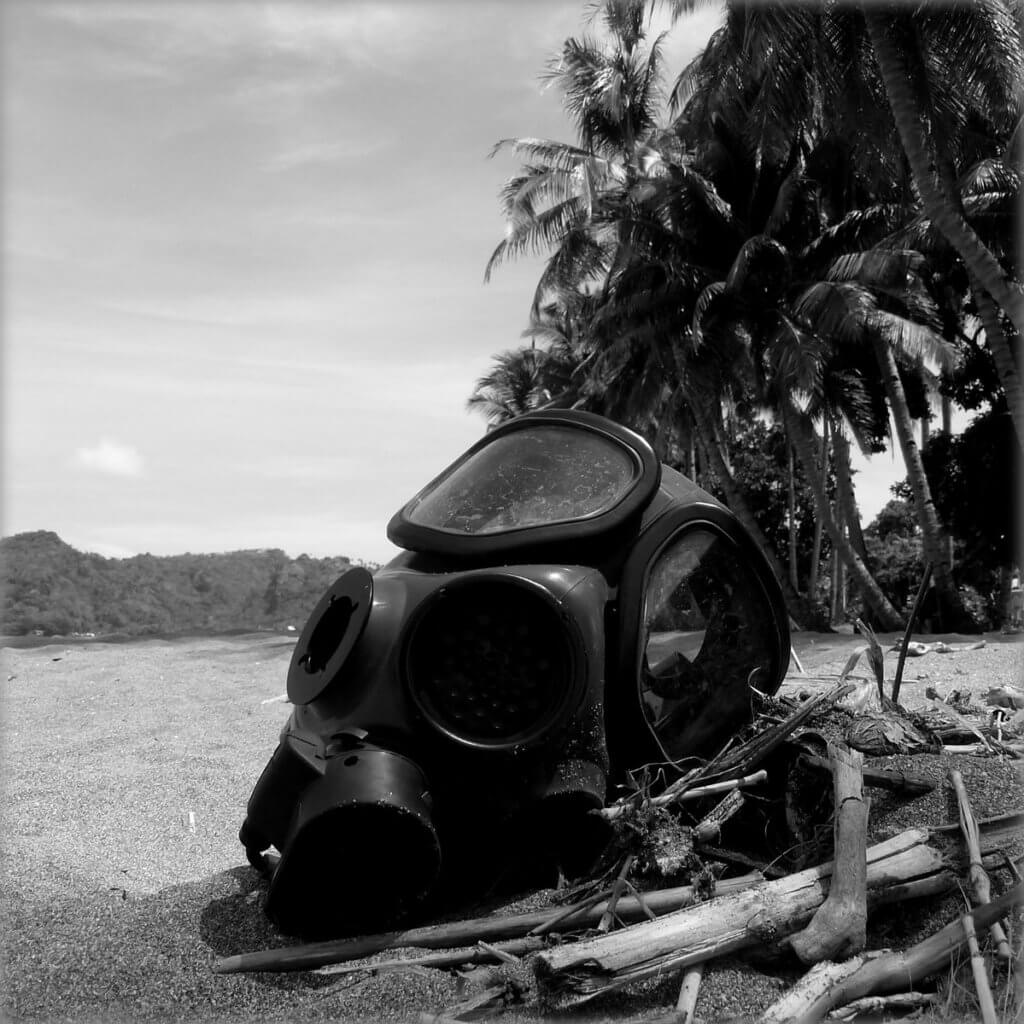 This is a must-listen for NYC Hip Hop revivalists. June Marx is an Operation Iraqi Freedom veteran and independent artist from Brooklyn, New York, who has been very productive in the past decade, dropping over a dozen projects in the 2010s. Sophisticated Weaponry is self-released and entirely self-produced, and another interesting release in a consistently strong catalog. Spanning 17 full-length tracks, this album takes listeners on a sonic adventure where strange worlds are weaved together by Marx's devastating flows over his own sharply produced, atmospheric instrumentals. June Marx is a fine emcee, with a nice cadence and flow and with lyrics worth listening to. Like all of his projects, Sophisticated Weaponry will most likely fly way under almost everybody's radars, which is a shame because this is another great June Marx effort. You should check out this project if you're into lyrical throwback Wu-Tang-style NYC Hip Hop.