See what we did there in the title of this piece? It's called The Worst RAP Albums Of 2020, as opposed to The Best HIP HOP Albums Of 2020. KRS One once said, "Rap is something you do, Hip Hop is something you live". The albums listed here are rap albums or trap albums, or something – not Hip Hop albums as far as we are concerned. (T)rap for us is a Hip Hop adjacent genre, like R&B and neo-soul are not Hip Hop, but Hip Hop adjacent. It so happens we like neo-soul and some R&B, but trap: not so much.
On this site, we curate Hip Hop. That means we listen to ALL new albums released in the Hip Hop genre. Inevitably we get to hear albums that get lumped into the Hip Hop category incorrectly. So we decided to have some fun and do this totally gratuitous list, with no other reason than to rant a little about what we consider a sad, sad corner of the rap universe. Every album on this list got at least two full listens, one with a focus on the lyrics, one more casual. Sometimes sitting through two listening sessions was torturous, sometimes surprisingly bearable.
Mind: not all music categorizable as trap sucks by definition. Juice WRLD's posthumous album was pretty good. And 21 Savage and Metro Boomin dropped a solid album with Savage Mode II. These are exceptions, though.
We stuck a rating to each album listed here. Don't attach TOO much meaning to the ratings and the comments. It's just because we actually listened to all these albums that we've decided to share our thoughts about them. If we have to misfortune to be confronted by more rap albums that need to be on this list, we will add them. It's entirely possible we missed some lower-profile sucky rap albums that deserve to be here too – if so, let us know and maybe we'll add them. Now let's get into it, from meh to bad to worse to worst: The Worst Rap Albums Of 2020.
Lil Durk - Just Cause Y'all Waited 2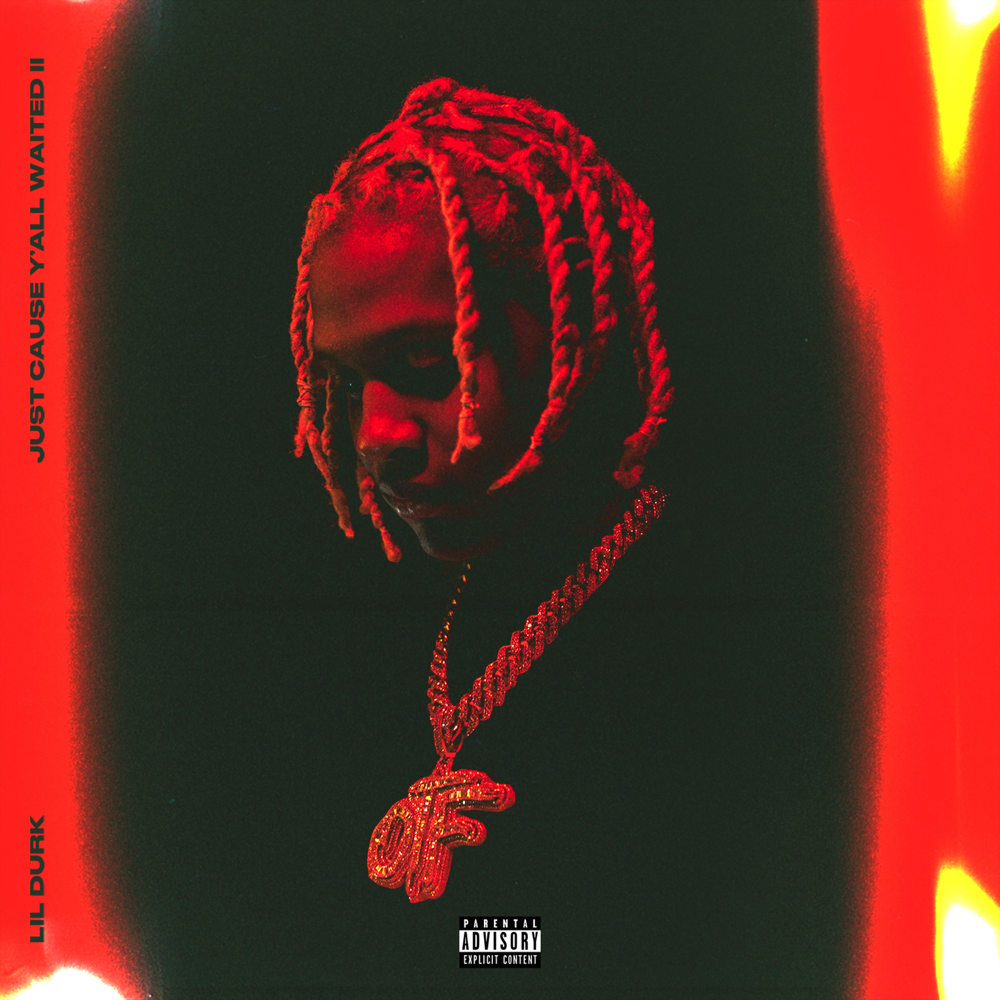 Predisposed not to like artists with Lil in their name or with colored dreds, or with anything else really that looks like its just another generic construct out of the trap factory, it's hard to go into a project like this with an open mind. While HHGA will always consider the use of autotune as a sign of weakness – a tool to hide the lack of skill – this guy gets away with it, he probably doesn't even need it.
Lil Durk is a better rapper than most of his brethren, he is even capable of crafting bars wit some meaning (not always – "Chanel, Gucci, Gucci, handbag, Gucci, Gucci / Emilio Pucci, Pucci, I might kiss that coochie, coochie" – but more than most trappers are able to anyway). The trap beats here are generic but smooth and for the most part catchy and enjoyable, and the lyrics with Lil Durk's flow and delivery are not all cringe-worthy – this is one of the better projects in this genre and the best of the bad albums released this year.
Rating: 55/100 | OK
Moneybagg Yo - Time Served
Catchy trap for the kiddies, surprisingly tolerable. Totally forgettable lyrics of course, but some decent instrumentals here and there.
Rating: 55/100 | OK
Yo Gotti - Untrapped
Yo Gotti's tenth studio album. Generic, but tolerable.
Rating: 50/100 | Meh
Lil Uzi Vert - Eternal Atake
Lots of hype and anticipation preceded this release. Was the wait worth it? Hard to judge perhaps for someone pre-inclined not to like anything that classifies as 'trap' and who wasn't anticipating this album at all, but here goes anyway.
Going into Eternal Atake with a mind as open as possible the conclusion after two full listens is that it's not all as bad as expected. It's pretty generic, but even so, it's better than most of its ilk. Mostly nonsensical, dumbass lyrics of course but that's to be expected on a trap album. LUV's flow and delivery are not the worst of the trap genre though, and the instrumentals are mostly enjoyable.
Rating: 50/100 | Meh
Future - High Off Life
"Lamborghini, Ferarri, Maybach (yeah yeah)".
"Diamonds (ooh)".
"I'm rich (woo woo)".
"Bitches, swimming pool (yeah yeah)"
"Drugs, bricks, cocaine" (skrrt)"
"Money, cars (brrt brrt)"
"Mink coat (ayy ayy)"
"Hoes in a Lamborghini (yeah yeah)"
"Watches, Benz (woah woah)"
"Rings on fingers (woo woo)"
"Bentleys, rich sh*t (yeah yeah)"
There are a few moments with some substance, but it's clear you don't turn to this kind of rap for lyrical depth. High Off Life is well put together though, it's all very catchy and entertaining, and Future pulls off keeping things fresh on a tracklist with 21 songs and a playing time of 70 minutes, even if the auto-tuned choppy flows of Future and his high-profile guests can get tiring.
Rating: 50/100 | Meh
G Herbo - PTSD
The cover art is kinda nice, and while listening to "Intro" it looked like G Herbo's PTSD might be a pleasant surprise, against expectations. Alas, "Intro" is the best song on PTSD by far – it all goes downhill after that first song pretty fast, degrading into blandness and mediocrity. PTSD runs for 47 minutes, not that long at all – but it feels a lot longer, never a good sign. But even so, PTSD is not really bad, better than most projects coming out in this subgenre of rap. PTSD is forgettable, not terrible.
Rating: 50/100 | Meh
Lil Baby - My Turn
My Turn is a thirteen-in-a-dozen album, but it's not the worst of its kind. Yes, it's generic, bland, and mostly boring, and at 20 tracks and one hour of playing time, it's way too long. But it's also tolerable, easy-listening, and perfectly suited to serve as background music. When listening to this album a little more carefully it's evident Lil Baby is a mid rapper at best. Still better than a lot of other trappers though.
Rating: 45/100 | Bad
Future & Lil Uzi Vert - Pluto x Baby Pluto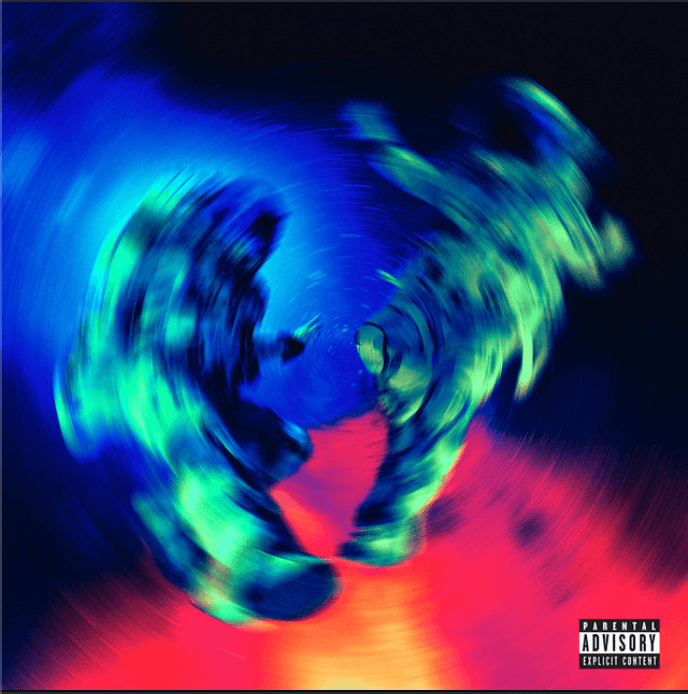 Low expectations met. Pluto x Baby Pluto is Future and Lil Uzi Vert intending to bank on the popularity of High Off Life and Eternal Atake. They phoned it in, but most likely it'll be enough to stack some more money.
Rating: 40/100 | Bad
Don Toliver - Heaven Or Hell
Can an album like Heaven Or Hell even be categorized as Hip Hop or even Rap? Probably not, but let's have an opinion on this thing anyway…:
The good: Heaven Or Hell's cover art is very nice, and Don Toliver is a good name – he could've just as easily called himself Lil Tolly or Young Don or something, knowing the kind of music he makes. The non-musical aesthetics of this project are on point.
The bad: the music is incredibly boring – sleep-inducing beats and the lifeless, wack auto-tune vocals to match. This kind of overuse of auto-tune is like signaling your incapabilities as a rapper. Got no skills? Crank up the auto-tune, why don't you.
Lots of people seem to love this album – good for them. We don't though. Heaven Or Hell is background music at best.
Rating: 40/100 Bad
Lil Wayne - Funeral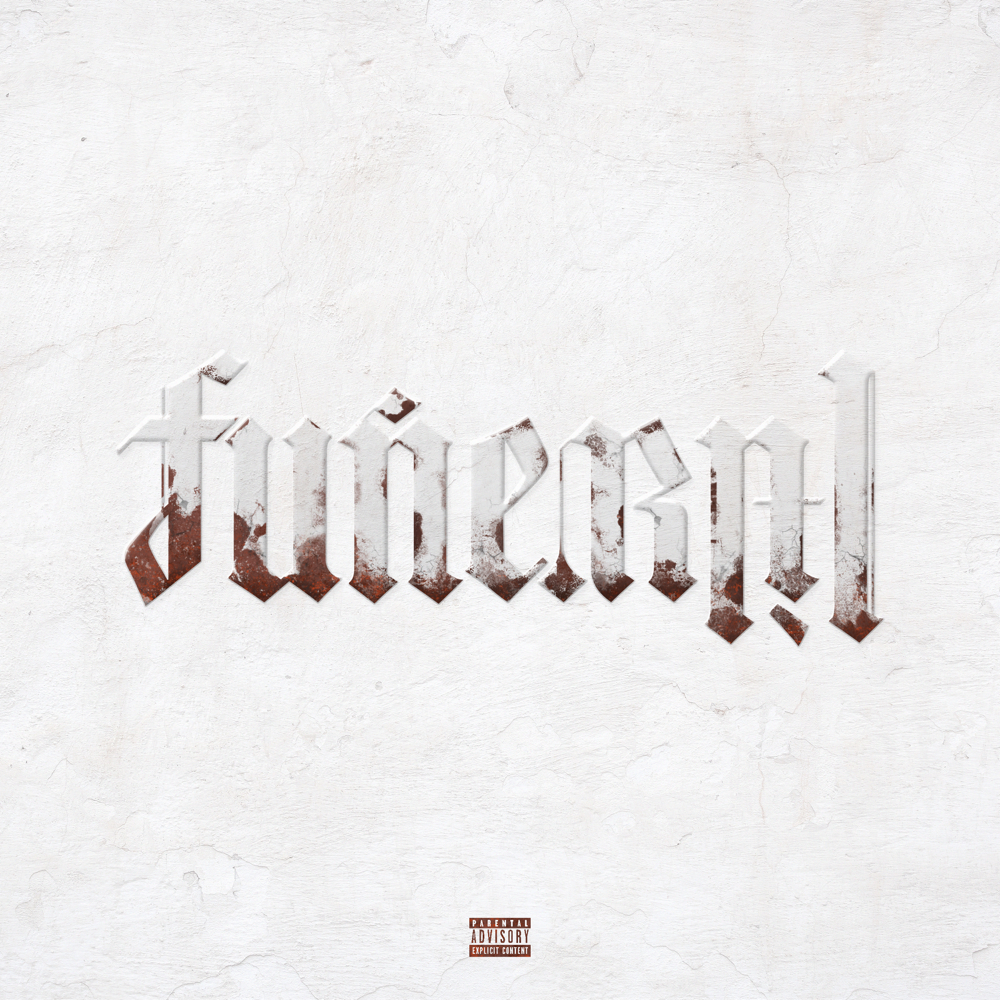 Lil Wayne is an icon, one of the most influential rappers of the last two decades – unfortunately*. It's not a stretch to say he fathered the mumble trap genre, spawning an army of face-tatted Lil Clones who have been flooding the mainstream with an endless stream of generic braindead music.
Sonically this album starts off kind of promising, with some interesting instrumentals here and there, but at 24 tracks and well over an hour it all descends in bland genericness pretty quick. Lyrics-wise it's typical Lil Wayne, lots of clumsy rhyming and dumb-ass drivel: "Wobble-di-wobble, lil mama ass is colossal / Give me head like a bobblehead, bobble-di-bobble" – well, you get it. Lil Wayne stans will likely be well pleased, but there's so much Hip Hop out there that's a lot better than this that it just does not do to dwell on Funeral.
*Strong anti-Lil Wayne bias freely admitted.
Rating: 40/100 | Bad
Jack Harlow - That's What They All Say
Jack Harlow's debut album is a step up from the awful EP he dropped earlier this year, but not by much. There's some skill here, but half of the time Jack Harlow hides it under Drake-like sing-songy type flows. It's all catchy enough, but it's all very samey too – making for a boring and sleep-inducing listening experience. Well, it is what it is – That's What They All Say is a pop-rap/trap album, and there's a big enough market for this offshoot of Hip Hop – kids will probably like it.
Rating: 40/100 | Bad
Gunna - WUNNA
It's a challenge to sit through all 50 minutes of Wunna and stay awake. The beats are sleep-inducing, and that can be OK if there's lyrical content to keep attention – but obviously, that's too much to ask for an artist of Gunna's caliber.
Cute pink toe, I bit her on the toes
I f**k her like a ho, I make a whole flick (Sh*t, make a whole flick)
Proud of baby girl, she can take a whole d*ck (Take a whole d*ck)
She told me she was thirsty, started drinkin' my spit (Drinkin' my spit)
LOL
Rating: 35/100 | Very Bad
T.R.U. & 2 Chainz - No Face No Case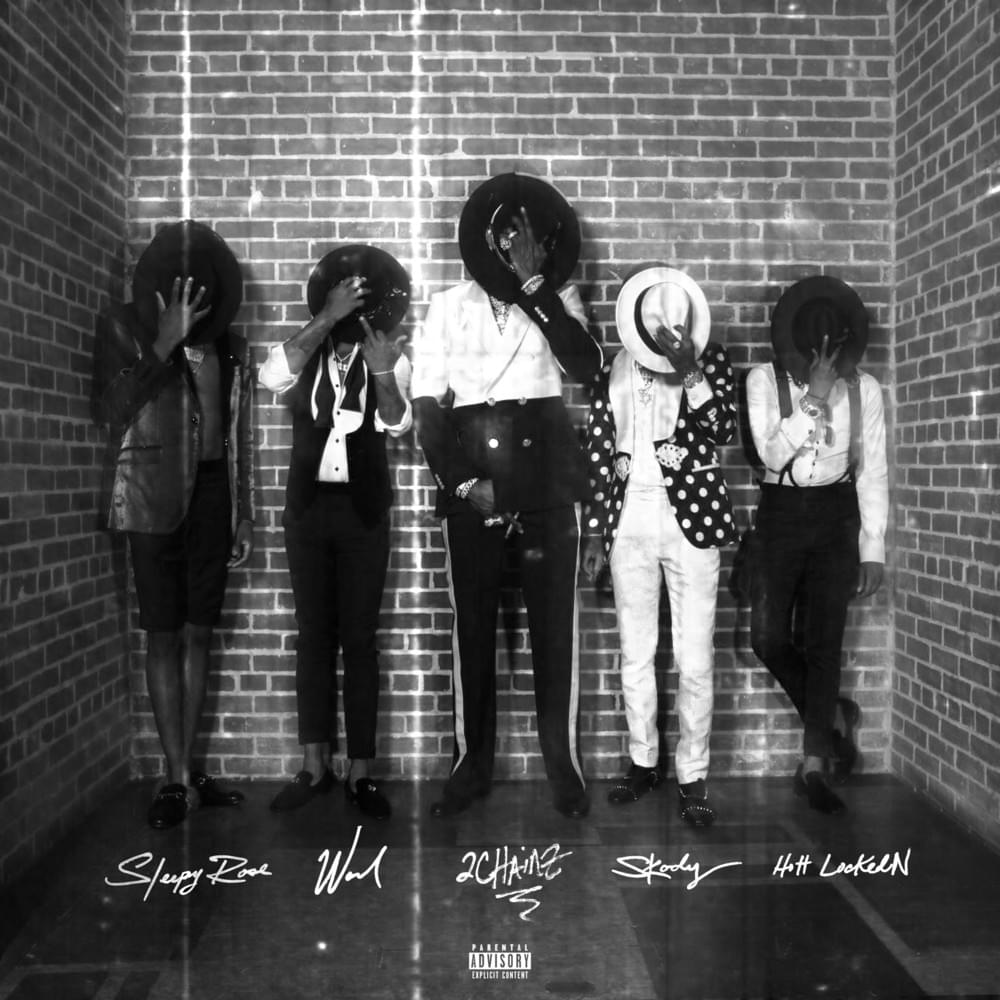 These trap guys sure know how to cook up decent instrumentals, but why this kind of autotuned rapping/singing appeals to people remains to be a mystery.
Rating: 35/100 | Very Bad
DaBaby - BLAME IT ON BABY
Lots of people seem to like this kind of rap music. Not everybody though. This project is barely over EP-length, but it feels more like two hours. DaBaby's favorite words: bitch and n***a.
Rating: 35/100 | Very Bad
Trippie Redd - Pegasus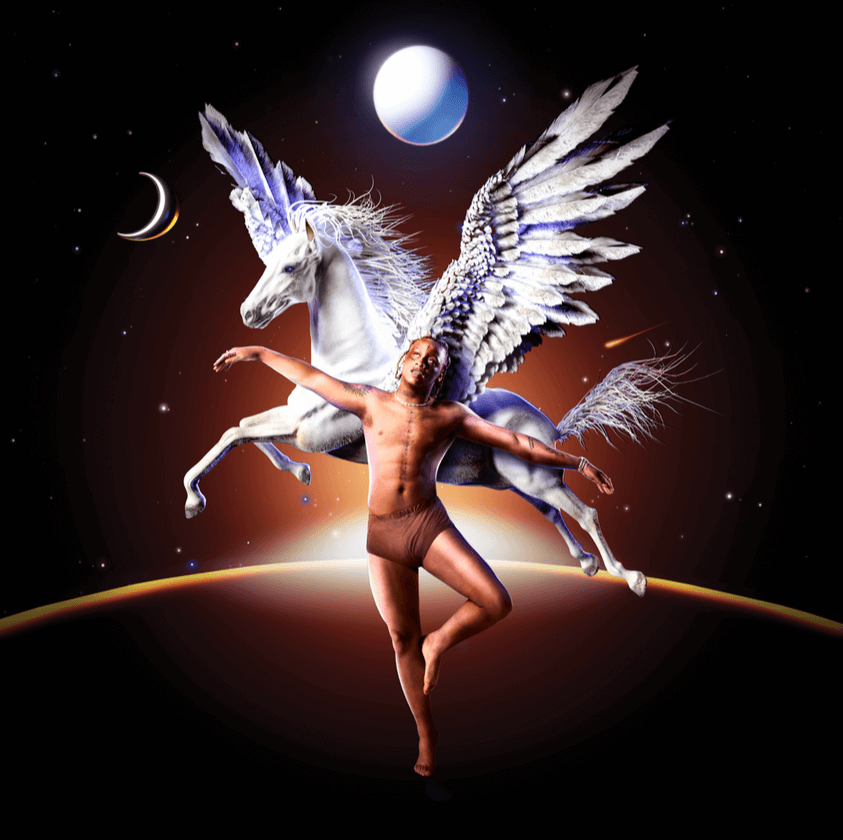 Nice cover art, terrible music – no less than 75 minutes of it too. What a slog.
Rating: 35/100 | Very Bad
Gucci Mane - Gucci Mane Presents: So Icy Summer
Gucci Mane is one of the veterans/pioneers of this unfortunate subgenre of rap. This project is a monster, and not in the good sense of the word. A monstrosity is a better word perhaps. Half Gucci Mane half album, half compilation, this album runs for a mindnumbing 80 minutes. The album gets progressively worse towards the end too with an endless parade of interchangeable feature artists, so sitting through this thing twice was a challenge, to say the least.
Rating: 30/100 | Very Bad
Chris Brown & Young Thug - Slime & B
Not as bad as expected.
"Poppin' bottles in the club
F**kin' models, doin' drugs (Oh-oh-oh-oh)
And I can't do this anymore (Oh-oh-oh-oh)
I feel like an animal (Oh-oh-oh-oh)
Woah"
Unexpected lyrical depth too.
Rating: 30/100 | Very Bad
Rich The Kid & Youngboy Never Broke Again - Nobody Safe
[Sigh]. No, just no.
Rating: 30/100 | Very Bad
Lil Yachty - Lil Boat 3
Lil Boat 3 is Lil Yachty's fourth studio album and the follow-up to October 2018's Nuthin' 2 Prove. The album is also the final entry in Yachty's Lil Boat trilogy, which began in March 2016.
At least some of these Lil … guys have some skill as a rapper. Lil Yachty is not one of them. Damn, but this guy sucks. Even autotune can not save his ass. Weak flow, no energy, typical dumbass trap lyrics. Sometimes there is something there that makes these trap projects tolerable, strong beats or energy of the artist involved, or something. Lil Yachty has nothing of that. Bad rapper, boring beats. The stacked feature list can't help this trainwreck either – Tyler, A$AP Rocky, and Tierra Whack are wasted here. Nice cover art, that's something at least.
Rating: 30/100 | Very Bad
Kodak Black - Bill Israel
Kodak Black currently is in prison, so this project obviously is nothing more than some old verses stuck on a bunch of standard trap beats. Kodak Black seems to be a mentally impaired person, almost on 6ix9ine levels of dumbassness – with a long list of rape, assault, gun, and drug charges that are keeping him behind bars. A questionable personality can still be a talented artist, but Kodak Black is not. He is quite a weak rapper, and the beats on this thing are weak too. Bill Isreal sucks.
Rating: 30/100 | Very Bad
A Boogie Wit da Hoodie - Artist 2.0
It's always the same with these trap guys – generic but kind of decent production combined with wack vocals.
Beats 55, vocals 15.
Rating: 35/100 | Very Bad
YoungBoy Never Broke Again - Top
Sometimes one hour can seem like hours, listening to Top is such a neverending experience. Sometimes there are some redeeming things that can be said about albums released in this niche (usually the beats), about Top not so much. The beats fall flat and are universally boring, and the beats are not even the worst about this thing. YoungBoy NBA's vocals are really quite horrible – lyrical content and delivery. There's little skill here, and not even autotune can save this guy.
Rating: 30/100 | Very Bad
Nav - Good Intentions
49 minutes, but this felt like a couple of hours. Nav's flow and delivery suck, and autotune can help him hide his suckiness. Having a sucky flow and delivery is not uncommon in this niche of rap of course, nor is that sad use of autotune – but normally some redemption can be found in the beats, which can make sitting through a trap project a tolerable experience. But even the beats here are mid at best – this is a bland as it gets. The features can't save Nav either. Good intentions notwithstanding, this project is a dud.
Rating: 25/100 | Awful
Blueface - Find The Beat
Find the Beat is Blueface's debut studio album. It's worse than bad. An off-beat kind of style of rapping was Blueface's thing before and on this album he appears to have 'found the beat' – but it doesn't make listening to this trainwreck any more enjoyable. In this subgenre of rap where dumb, nonsensical lyrics are more the rule than an exception, Blueface wins the price for going even lower than most of his brethren. Are there people out there who think these kind of lyrics are amusing, instead of cringeworthy? Oh well. Even without paying attention to the lyrics, this album sucks. Now that Blueface has found the beat, it's time for him to go looking for better ones, and for a good ghostwriter too.
Rating: 20/100 | Awful
6ix9ine - TattleTales
The bottom of the barrel, below even – that's where 6ix9ine is at, as a person and as an artist. It's embarrassing to know this vile person making this vile music has an actual fanbase. Who are these people who are unironically listening to this clown? Most frustrating about the existence of a 6ix9ine is that he is categorized as a Hip Hop/Rap artist – which is an insult to the genre and its fans. FOH.
Rating: 5/100 | Horrendous