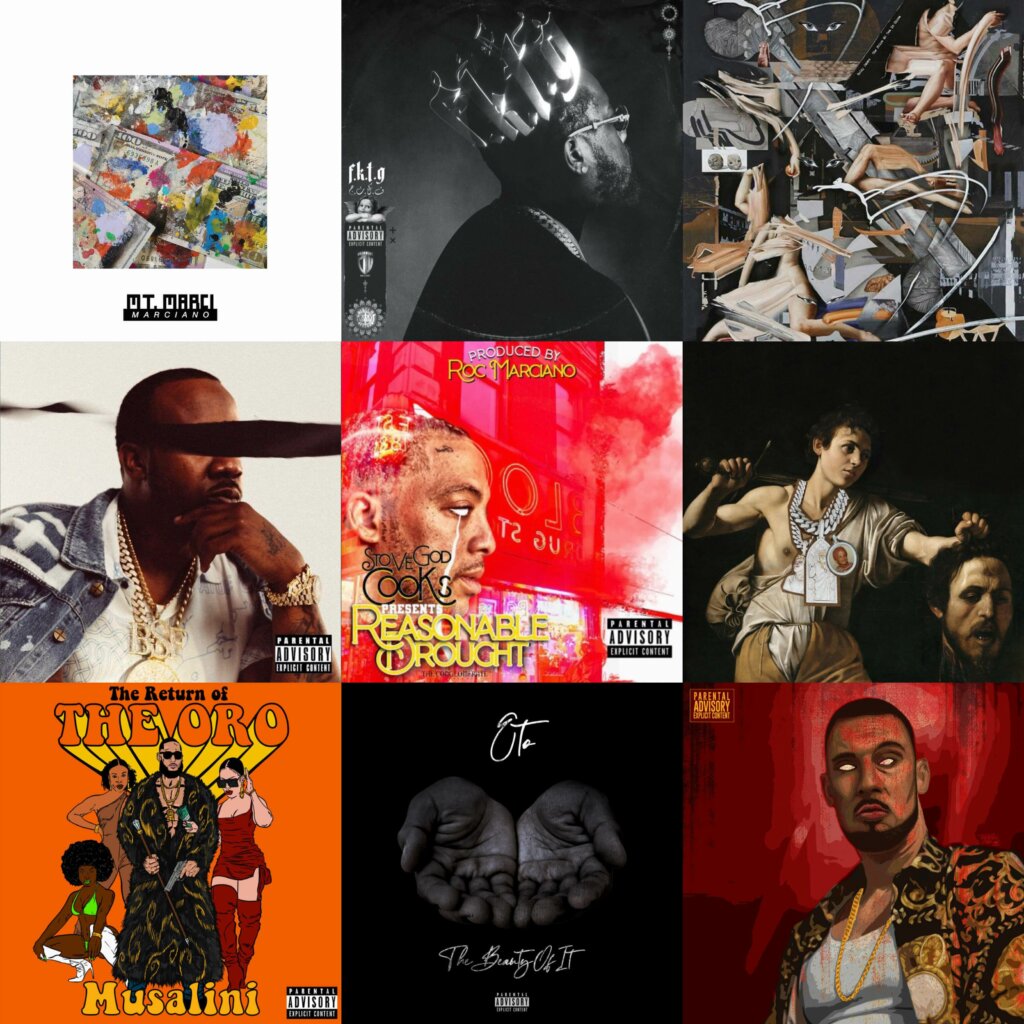 Best 25 Neo Boom Bap Albums Of 2020: In the early 1990s, iconic rap acts like Kool G Rap, Raekwon, Nas, and Mobb Deep pioneered the mafioso subgenre in East Coast Hip Hop, a subgenre that can be seen as a counterpart of West Coast gangsta rap. In the 2010s acts like Roc Marciano, Freddie Gibbs, and the Griselda family re-pioneered the mafioso/rap-noir subgenre, spawning a host of artists who adopted or build on the Roc Marciano and Griselda style of neo boom bap – with its dirty, minimalistic beats, and its street rhymes.
On this list, you will find 25 excellent neo boom bap albums released this year, taken from our lists with The Best Hip Hop Albums Of 2020 and Best Hip Hop Albums Of 2020 – The Honorable Mentions. So here goes, in no particular order: the best 25 neo boom bap albums (no EP's) of 2020. Which is your favorite album from this selection? Are there albums missing that should have been mentioned here? Share your thoughts in the comments!
Roc Marciano - Mt. Marci
In the neo-mafioso subgenre of Hip Hop, there's NO ONE who can touch Roc Marciano (with the possible exception of Freddie Gibbs that is, these two really should do a full-length project together). Roc Marciano is one of the indisputable Hip Hop MVPs of the past decade. After being part of Busta Rhymes' Flipsquad and a quarter of underground crew The U.N. around the turn of the millennium, he reinvented himself to become the main player responsible for revitalizing the mafioso subgenre, and the originator of the atmospheric, gritty lo-fi beats he rhymes over – setting the trend for lots of newcomers who would go and build on this style (think Griselda and all their affiliates and copy-cats).
Marcberg (2010), Reloaded (2012), Marci Beaucou (2013), Rosebudd's Revenge (2017), RR2: The Bitter Dose (2018), Behold A Dark Horse (2018), Kaos (with DJ Muggs, 2018), and Marcielogo (2019) are all excellent projects, and at least the first two or three are subgenre classics.
Mt. Marci is Roc Marciano's eighth full-length studio album, and it offers another dose of that raw but soulful NYC street Hip Hop – building on the sound and style of last year's Marcielogo, with a continuation of that album's aesthetic and production. Mt. Marci is expertly put together, sequenced just right, with well-placed guest appearances from ScHoolboy Q, Action Bronson, Stove God Cook$, Kool Keith, and Trent Truce, and with production from Roc Marciano himself (with some input from Chuck Strangers and Jake One).
Highlights on Mt. Marci include the album opener "Downtown 81", "Spirit Cookin" (with Action Bronson), "Butterfly Effect", SOTY-contender "Broadway Billy", with a terrifying musical backdrop and a dope feature by the legendary Kool Keith, "Trenchcoat Wars" with its sinister beat, and "The Eye Of Whorus" with some show-stealing bars from Stove God Cook$ – but there are no real weak spots, which is pretty impressive considering the album runs for close to an hour.
LOTS of albums similar to Mt. Marci out this year, but NONE like Mt. Marci. The atmospheric instrumentals on this one are really something else, unlike anything you've heard this year – more experimental and left-field than what is generally on offer in this niche, and incredibly dark and eerie. Add pristine lyricism to the pristine production and what you get is another Roc Marci winner, and one of the top albums of the year.
Conway The Machine – From King To A GOD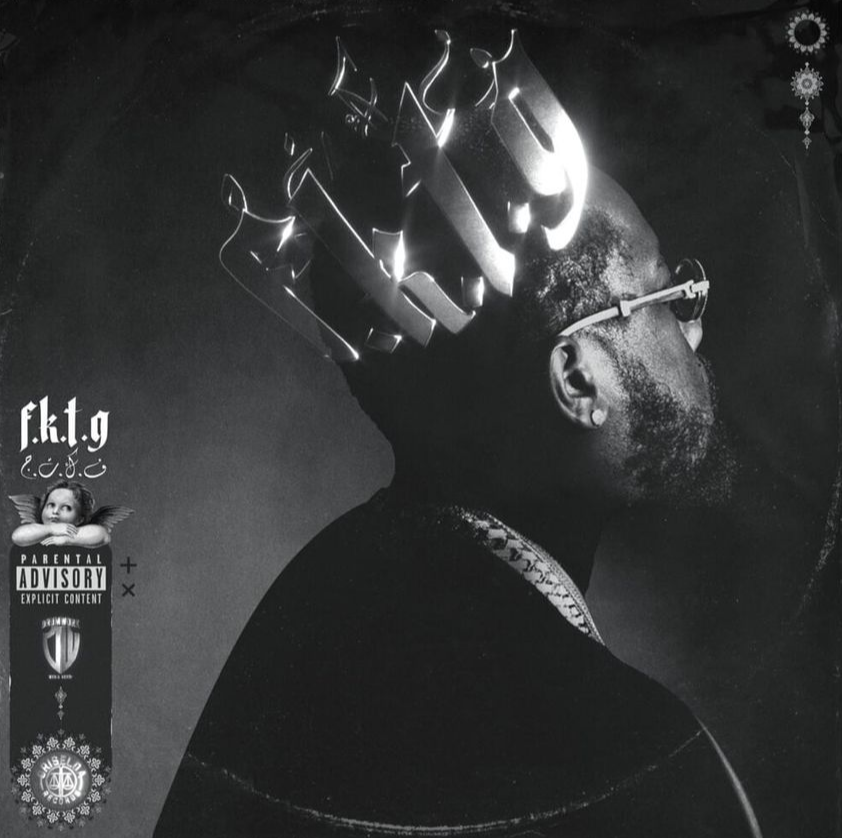 Conway The Machine has already put his mark on 2020 with two collaborative EP's – one with Alchemist (LULU), the other with Big Ghost Ltd (No One Mourns The Wicked). From King To A GOD is Conway's third release of the year, and his first proper full-length.
From King To A GOD's cover strikes a resemblance to Reject 2 (2015), Conway's debut mixtape on Griselda. On the Reject 2 cover, Conway is facing fully away from the camera with his naked torso showcasing his bullet wounds, one on the back of his head and one on his shoulder. On FKTG, he's adopted more or less the same pose, but this time with a shirt on, plus expensive glasses, a gold chain, and a shining crown made of the letters in the album's title. With the bullet wounds hidden, this cover (along with the album's title) represents how far he has come.
From King To A GOD is Conway's most diverse project to date and it includes the previously released tracks "Fear of God" featuring Dej Loaf, "Front Lines, "Seen Everything But Jesus" with Freddie Gibbs, and the Method Man-assisted "Lemon." Conway's fellow Griselda members Benny the Butcher and Westside Gunn also make an appearance, along with Lloyd Banks, El Camino, Armani Caesar, Flee Lord, and Mobb Deep's Havoc, and the album features production from The Alchemist, Beat Butcha, Daringer, DJ Premier, Erick Sermon, Havoc, Hit-Boy, Khrysis, and others.
Westside Gunn may be the most flamboyant personality from the Griselda camp, and Benny The Butcher the best emcee when it strictly comes to bars and storytelling and such, but Conway is the one with the ATTITUDE. He is one the hardest rappers out, but on this album he comes off vulnerable at times too, making FKTG one of his best-rounded projects yet – his growth as an artist and as a person throughout the years evident.
The album contains 14 tracks, with a few monologues from DJ Shay, the something of a mentor figure to Griselda who passed away recently. Of the actual songs, there's only one or two that could have been left off (the El Camino-assisted "Forever Droppin Tears" stands out negatively, not because of its heartfelt lyrics but because of its sugary sweet instrumental and hook), but overall the atmospheric and powerful From King To A GOD certainly lives up to expectations.
In short: From King To A GOD is a GREAT Conway project – the best to come out of the Griselda camp this year so far.
Boldy James & The Alchemist - The Price Of Tea In China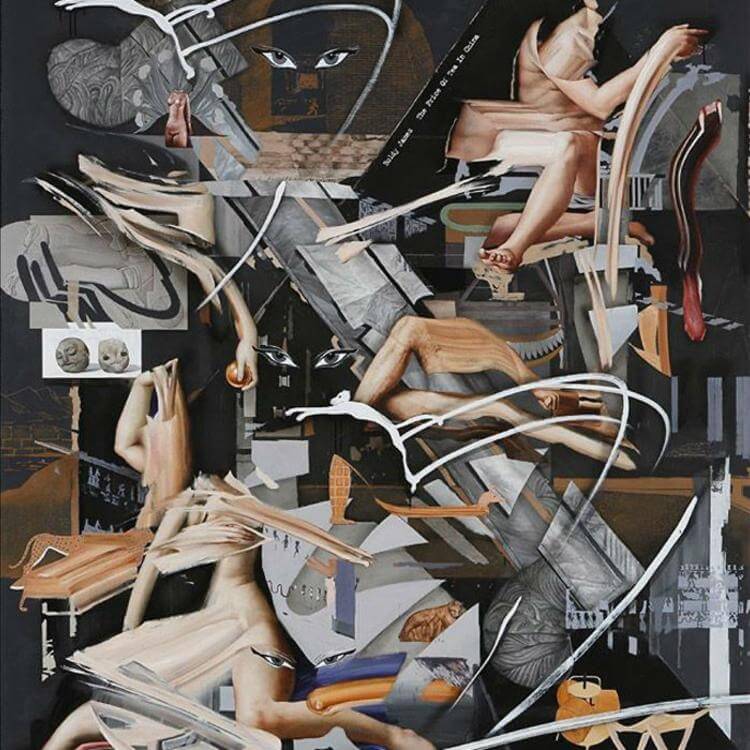 Following their underrated debut collaboration My 1st Chemistry Set (2013), Detroit emcee Boldy James and top-tier producer The Alchemist team up again for the long-awaited The Price Of Tea In China, their second collaborative full-length project. Like My 1st Chemistry Set, The Price Of Tea In China delivers on all fronts. Their Boldface EP from late 2019 proved to be a great appetizer for this project – we get powerful Detroit style lyrics from Boldy James and elegantly understated boom-bap beats from The Alchemist, and the synergy between the two is as tangible as ever.
The work and attention that went into the making of The Price Of Tea In China is evident. The album holds 12 tracks, all masterfully produced and expertly sequenced, with just the right amount of features. Lots of artists today tend to clutter their projects with guests, on The Price Of Tea In China Boldy James avoided that trap and went the exact right route. Only 4 of the 12 tracks feature guest appearances, and the guests Boldy James recruited – Freddie Gibbs, Benny The Butcher, Vince Staples, and Evidence – all are A-listers who add their own distinct flavor to the album. Boldy James' pen game remains razor-sharp, and The Alchemist's excellent soundscapes are perfectly suited for Boldy's lyrical finesse. In this day and age of short hype circles, The Price Of Tea In China is one of the exceptions – this is an album that will prove to have staying power.
Benny The Butcher - Burden Of Proof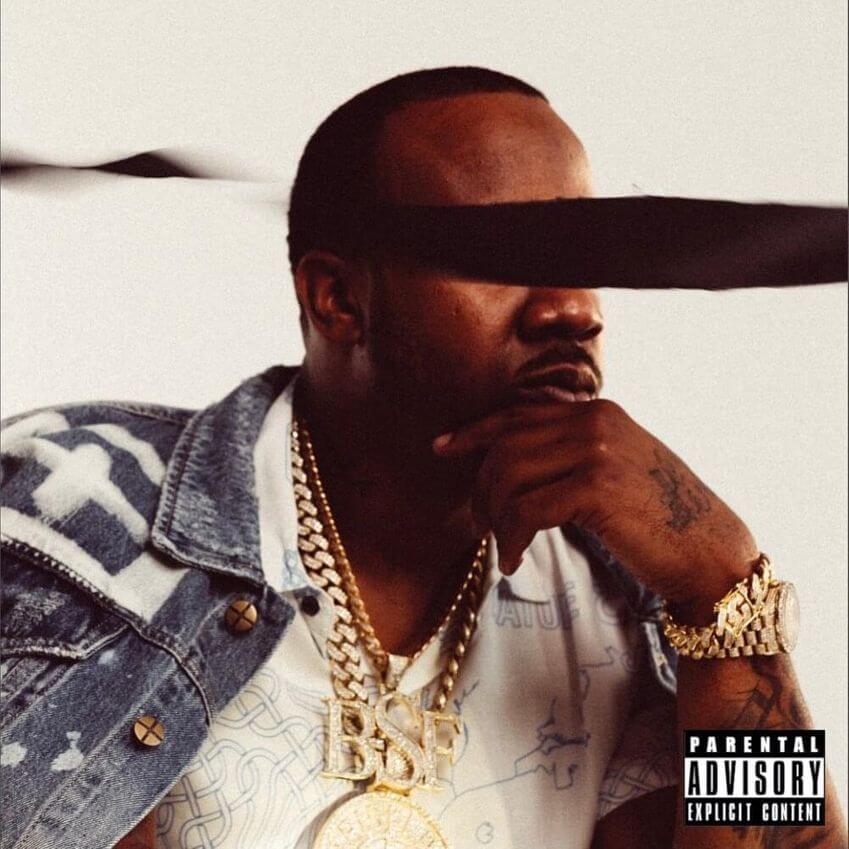 The Griselda work-ethic is incredible. But oversaturation is a thing, and Griselda is oversaturating the market right now – risking Griselda-fatigue with what feels like a new album, EP, mixtape, or prominent feature appearance every single week. That said: Benny The Butcher is Griselda's least prolific member, so a new Benny project still is an event. Where Griselda head-honcho Westside Gunn has the flair and Conway has the attitude, Benny The Butcher is the crew's best writer and best all-around emcee – so anticipation for a new Benny The Butcher album will always be high.
Burden Of Proof is kind of a surprise sonically – gone are the gritty neo-boom-bap beats and dirty piano-loops we've come to know from Griselda, and in are smooth soulful instrumentals. Hit-Boy takes care of production duties, and like on Nas's latest album he leaves his mark. The polished sounds are definitely unlike anything we have heard on a Benny project before this one, and surprisingly, it works. Benny proves he can flow to any kind of beat, and even if not all of Hit-Boy's beats on this album are equally memorable (they do sound mid-2000s kind of dated here and there), overall Burden Of Proof's musical backdrops gel well with Benny's lyrics.
"One Way Flight" with Freddie Gibbs is the absolute standout song of the album – these two should do a whole album together: when it comes to coke/street raps, Benny The Butcher and Freddie Gibbs are the two top-dogs of this subgenre, and they have the right chemistry. Involve Roc Marciano too, and all the ingredients for a classic are there.
Even if it's not on par with Tana Talk 3 (2018) and The Plugs I Met (2019), Burden Of Proof is the best Griselda release of the year, along with Conway's From King To A God.
Stove God Cook$ & Roc Marciano - Reasonable Drought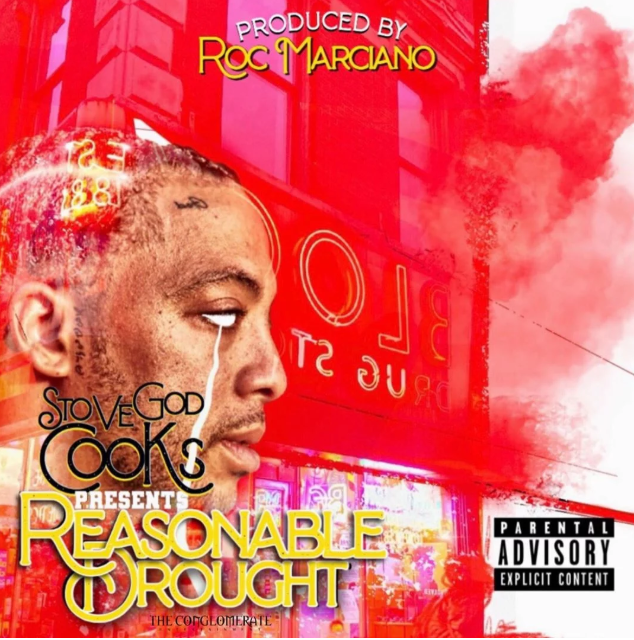 Syracuse rapper Stove God Crooks' debut LP Reasonable Drought is produced entirely by Roc Marciano – whose name is featured prominently here of course, as it's a mark of quality that will draw listeners to Stove God Cooks he might have not had without Roc Marci's involvement. Roc Marci re-pioneered and rejuvenated the 'mafioso' subgenre: tough-guy coke-rap street rhymes over dirty minimalistic beats. Griselda helped make this sound a whole new subgenre of itself, so now we get a whole bunch of the same kind of projects by different artists. Stove God Cooks is a fine emcee with an eccentric style of his own, even if he is copycatting Westside Gunn's whiny delivery and adlibs here and there (but thankfully not overmuch). The subject matter here fits the genre mold exactly: tough-guy coke-rap street rhymes is what's to be expected and tough-guy coke-rap street rhymes is what we get. It's Roc Marci's soulful loops and beats that steal the show though, it's the instrumentals that elevate Reasonable Drought a few pegs above average.
Westside Gunn - Pray For Paris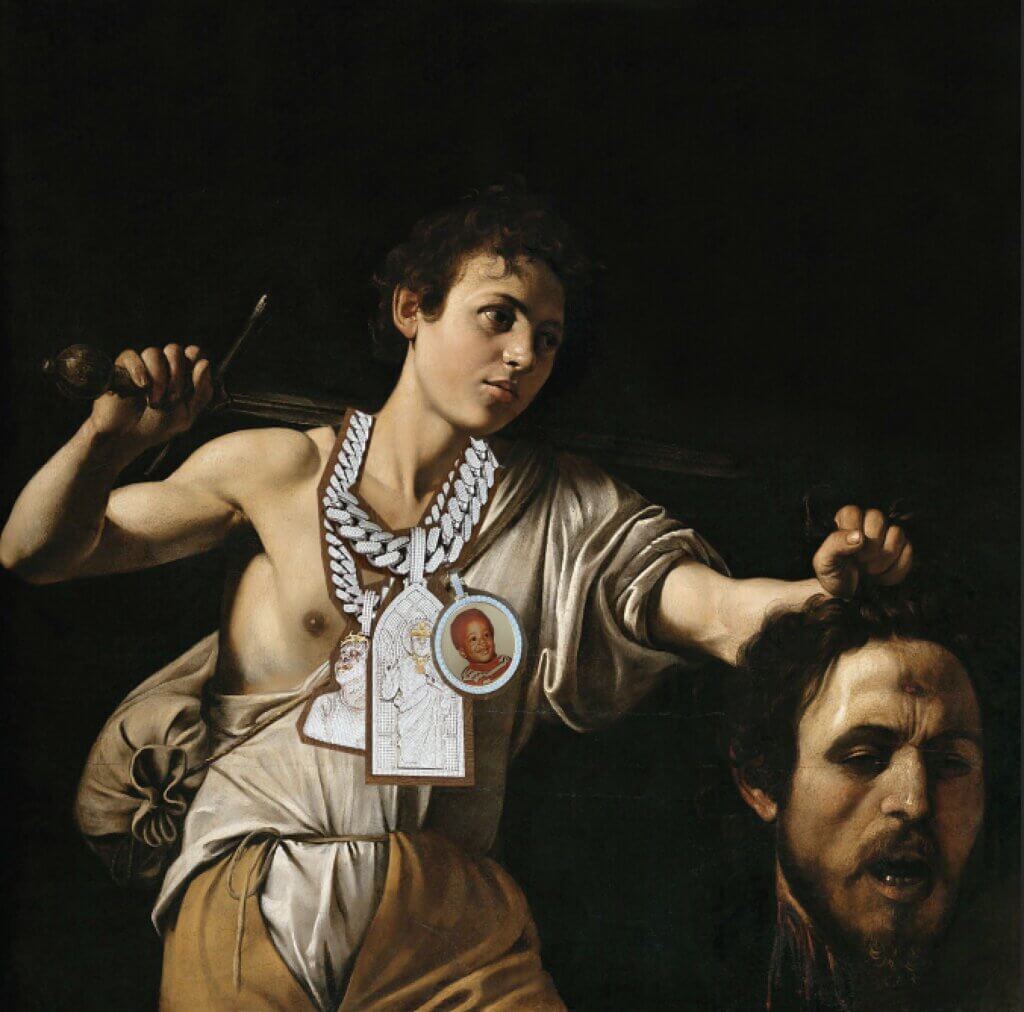 Pray For Paris is Westside Gunn's best release of the year. The album features WSG's Griselda family Conway The Machine and Benny The Butcher along with Grammy-winner Tyler, the Creator, Wale, Joey Bada$$, Freddie Gibbs, Roc Marciano, Boldy James, Billie Essco, Joyce Wrice, Keisha Plum, and Cartier A Williams. Pray For Paris also marks WSG's first-time collaboration with DJ Premier (for "Shawn vs Flair", arguably the best track on the album), with additional production-work from Tyler, the Creator, Alchemist, Daringer, DJ Muggs, Jay Versace, and others.
Opinions differ on this but for us listening to West Side Gunn's voice is often borderline unbearable – he literally sounds like a 10-year child. And those CONSTANT gun-sound adlibs are even worse. It's a shame really because WSG's ear for production is great, his beat selection usually is impeccable. Westside Gunn obviously knows he needs other voices on his album to keep his own presence from getting too tiresome, and you can't go wrong with Conway and Benny (who has an epic verse on "George Bondo"), nor with Freddie Gibbs, Roc Marciano, and Joey Bada$$. Wale and Tyler, The Creator are more 'surprising' guests but they also deliver – it's not a stretch to say the features are the strongest part of the album (along with the stellar production).
What WSG lacks in emcee skill he makes up in personality and style – his charisma and flashy-ness are part of his success. His penchant for blending obscure fashion and wrestling references with the more standard coke raps is another part of the appeal. And even if WSG is still overdoing these annoying gun adlibs, thankfully they sound more muted here than on his previous projects, the blending of these adlibs into the background makes them a little bit easier to endure. As always on Griselda projects, it's the instrumentals that make the album. The production and aesthetics here are top-notch. Pray For Paris offers some of the best soulful street boom-bap you'll ever hear, the beats fit WSG's style perfectly.
West Side Gunn is an acquired taste to be sure (and as said we are not the biggest fans of his style), but for those who can get past his kiddies voice, his whiney delivery, and his gun adlibs schtick, Pray For Paris is gold.
The Musalini - Return Of The Oro
The Return of The Oro is Bronx emcee The Musalini's third release of the year and his first proper full-length of 2020. The Return Of The Oro is a totally satisfying listen, one that should appeal to those who dig the music from the likes of Roc Marciano and Westside Gunn. There's a lot of artists out there right now trying to ride the Roc Marci/Griselda style wave, resulting in a slew of generic neo-boom-bap coke-rap releases, with the same kind of minimalistic beats and the same kind of cliched tough-guy crime rhymes.
The Return Of The Oro fits the Roc Marci/Griselda mold but definitely stands out from the crowd. The Musalini has more flair than most others, and the beats on this project really fit his style. There are a lot of features (by relative unknows like Izzy Hott, O Finess, Putwork, Ransom, Emilio Craig, Risktaker P, G4 Jag, Q Stilla, and Rasheed Chappell) and a whole bunch of producers responsible for the instrumentals on The Return Of The Oro, but despite all the different people involved somehow this project sounds entirely cohesive. The Musalini's lyrics will not go and win him a Pulitzer, but it's all entertaining enough to hold attention for 45 minutes.
All in all, The Return Of The Oro is a fine addition to what's on offer in this niche of Hip Hop. And that cover art is just GREAT.
Eto - The Beauty Of It
Eto has been extremely prolific in recent years, dropping EP after mini-project after mixtape – most of them with a playing time of 30 minutes or less – keeping up with the trend that has artists release short projects as frequently as possible to stay in the public's eye continuously. The Beauty Of It, at 40 minutes, can be considered his first proper full-length in a long time, and it's his best project since 2018's Hells Roof (with DJ Muggs).
With features from Willie the Kid, Rome Streetz, Vinnie Paz, Goretex, Ill Bill, Sha Hef, Flee Lord, Grafh, Jai Black, Watts, Nyticka Hemingway and production from The Alchemist, Daringer, DJ Green Lantern, Large Professor, Marco Polo, V-Don, and Statik Selektah (among others), The Beauty Of It is a well-rounded project in the best Griselda tradition.
The Beauty Of It is in the same lane as Westside Gunn's Pray For Paris, but better. Despite the fact that every track was produced by a different producer, the album sounds entirely cohesive.
Realio Sparkzwell & Clypto - Bloody Luciano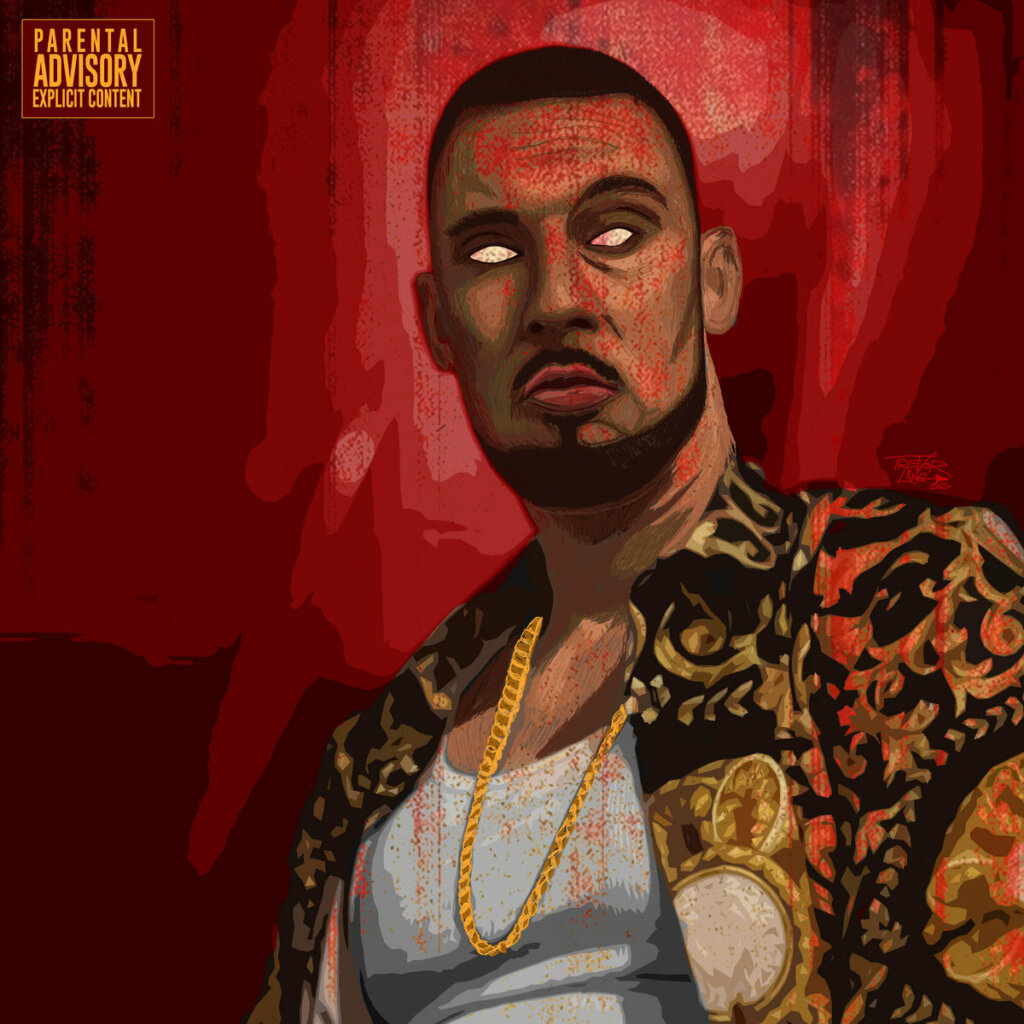 Bloody Luciano is one of the better projects in the neo-mafioso rap niche this year. Soulful drumless instrumentals crafted by Cali-based beatsmith Clypto serve as fitting backdrops for Syracuse, New York-based rapper Realio Sparkzwell's gritty street tales. This album is well put together and isn't cluttered with features – only Nowaah The Flood and Ty Farris make appearances (with Tone Spliff on the cuts on one of the tracks). Bloody Luciano is a must-listen for Griselda and Roc Marci fans.
Freddie Gibbs & The Alchemist - Alfredo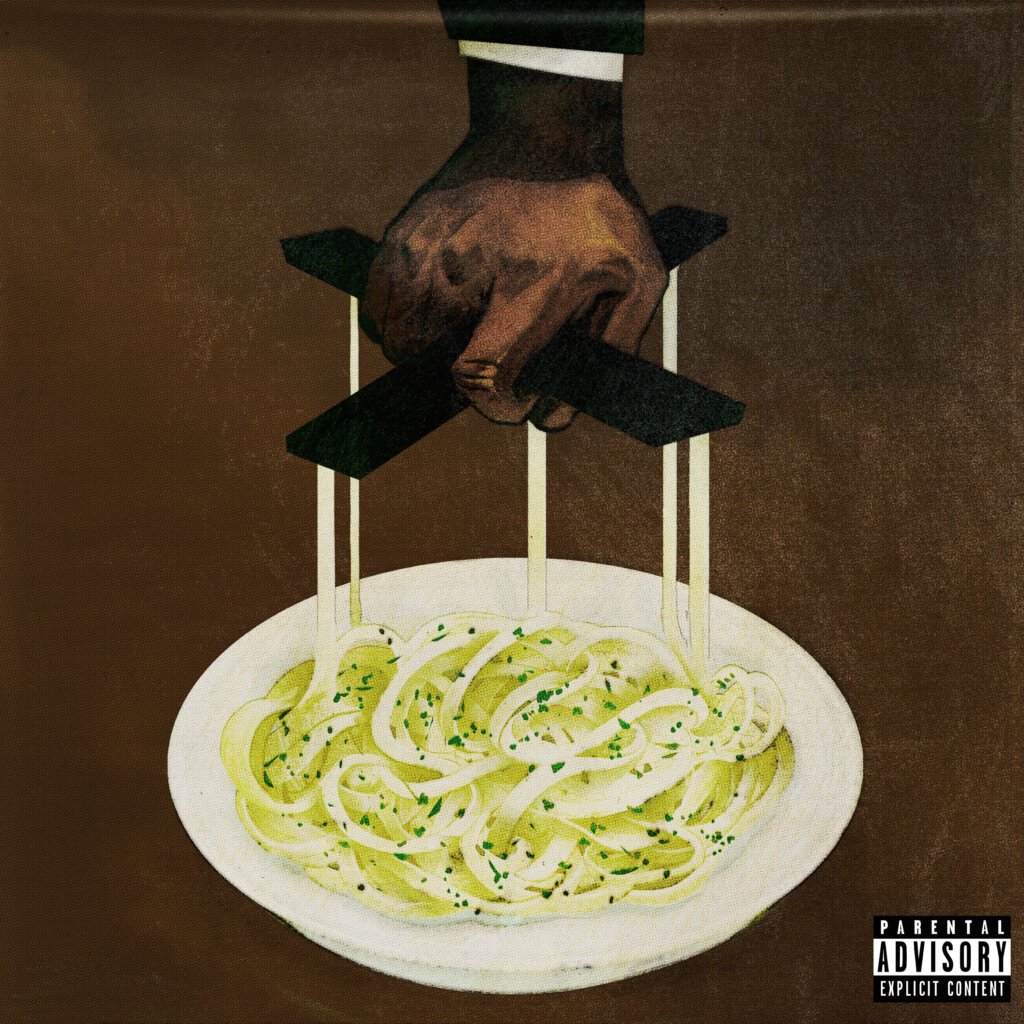 Gary, Indiana phenomenon Freddie Gibbs is like a modern-day Ice-T in a way: maybe not the best rapper ever, but the leader of the pack anyway. Similar to Ice-T, it's Freddie Gibbs' charisma and power of personality that sets him apart from most others – that and his ability to develop synergetic collaborations with Hip Hop's top producers that results in projects that are greater than the sum of their parts.
Freddie Gibbs has had enough solid releases in the past decade, but his stand-outs are the two albums he did with Madlib – Pinata (2014) and Bandana (2019) both are modern classics. If Alfredo will eventually be considered to be on that Pinata and Bandana level remains to be seen, but most ingredients are there. Most, because Alfredo feels more 'light-weight' due to its length – where Pinata runs for little over an hour and Bandana for a solid 45 minutes, Alfredo is barely over EP-length at 35 minutes. On such a short project EVERYTHING has to hit, no misses can be afforded.
Fortunately, there are not a lot of misses, if any. Freddie Gibbs is on top of his game here. His recognizable voice, flow, delivery, and cadences sound as good as ever, and his connection with The Alchemist is (almost) as strong as it is with Madlib. Luckily Alfredo is not cluttered with guests and features are limited to appearances by Rick Ross, Benny the Butcher, Tyler The Creator, and Conway the Machine – who all come through with great verses. The album is very much Freddie Gibbs's show though. Normally someone like Benny outshines anybody else with his features, on Alfredo the guests very much are guests – it's Freddie Gibbs who rules here.
Freddie Gibbs comes with organic and vivid lyricism from beginning to end, supported by The Alchemist's flawless instrumentals. Alfredo is paced and sequenced perfectly, and is over before you know it – which leads to the only complaint: Alfredo is just too short. This kind of quality should have lasted for 45 minutes to an hour. Other than that: Alfredo is a continuation of Freddie Gibbs' winning streak and another rap-noir masterpiece, a project that deserves to mentioned in the same breath as Pinata and Bandana.
Alfredo is short, sharp, and punchy, with top-tier lyricism and songwriting from Freddie Gibbs, and a perfect collection of instrumentals from The Alchemist – 10 tracks, no filler, all killer.
ANKHLEJOHN - The Face Of Jason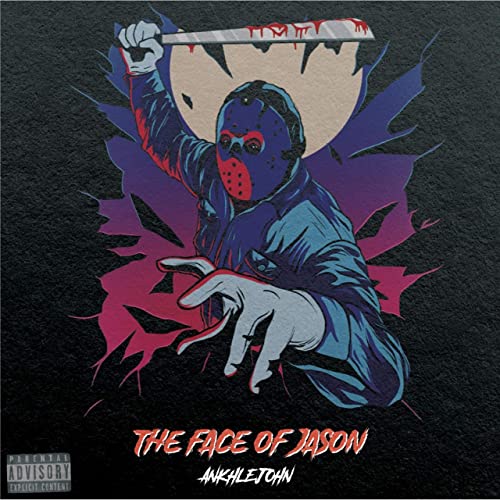 ANKHLEJOHN has been very prolific with a slew of LP and EP releases since his debut in 2017, some better than others of course, but overall his output has been pretty consistent. Even so, The Face Of Jason is one of his better projects – second only to Van Ghost (2018), his best work up to now.
So, in 2020 we have two distinctly different brands of boom-bap flooding the market: the more traditional, 90s-centric kind, and The Face Of Jason kind of neo-boom-bap with dark, dirty, and dusty instrumentals. There are A LOT of albums similar to The Face Of Jason out right now, but few as good.
ANKHLEJOHN's lyrics are fun and interesting, with clever and crazy punchlines all the way through. And even if he sometimes does the same kind of gun adlibs most of these neo-boom-bap guys are using now, ANKHLEJOHN is much more subtle about it than WSG and most of his copycats are – this album has everything we love about Griselda without everything we don't. Lots of replay value here, The Face Of Jason is a keeper.
Saipher Soze, Futurewave & Finn - Eat What You Kill
Former Brown Bag Money collective member Saipher Soze's third full-length solo project Eat What You Kill is one of the finest underground Hip Hop albums you will hear this year. For Eat What You Kill, The Toronto emcee teamed up with producers and fellow Torontonians Futurewave and Finn, who crafted a selection of excellent dark and gloomy neo-boom-bap beats to match Saipher Soze's hard-as-nails bars.
Eat What You Kill is reminiscent in sound and vibe of what has steadily been coming out of the Griselda camp in recent times – on par with Conway's last album, and better than anything Westside Gunn released this year. If the Griselda aesthetic is your thing, copping Eat What You Kill is a must.
Dray Yard - Rugged Gems Made By Rusty Razors
Dray Yard is a producer from Brest in Belarus, and for this Rugged Gems Made By Rusty Razors project he recruited a host of American underground emcees to do justice to his beats. The likes of Nowaah The Flood, Jamal Gasol, GeneralBackPain, Killy Shoot, Deuce Hennessy, All Hail Y.T., SageInfinite, Killa Kali, Heem Stogied, Phyba, Vinny Vindetta, King Coldpack, Chuck N Lock, Boob Bronx, Stoop Rebel Murda, 1 Shot Spitune, and Haleem The GodBrother make appearances – looking at these names it's not hard to see this project is as underground as it gets.
The vocals on Rugged Gems Made By Rusty Razors are almost universally great, and Dray Yard's beats are suitably dirty – this project fits right in with all the other raw neo-boom-bap releases we've been seeing in recent times. Dray Yard has enough of an own sound to set this project apart from the competition – his layered instrumentals often have a haunting atmospheric vibe that invites multiple listenings. Rugged Gems Made By Rusty Razors is a dope project, well worth checking out if you're a fan of gritty neo-boom-bap.
Killy Shoot & Onaje Jordan - Heavy Math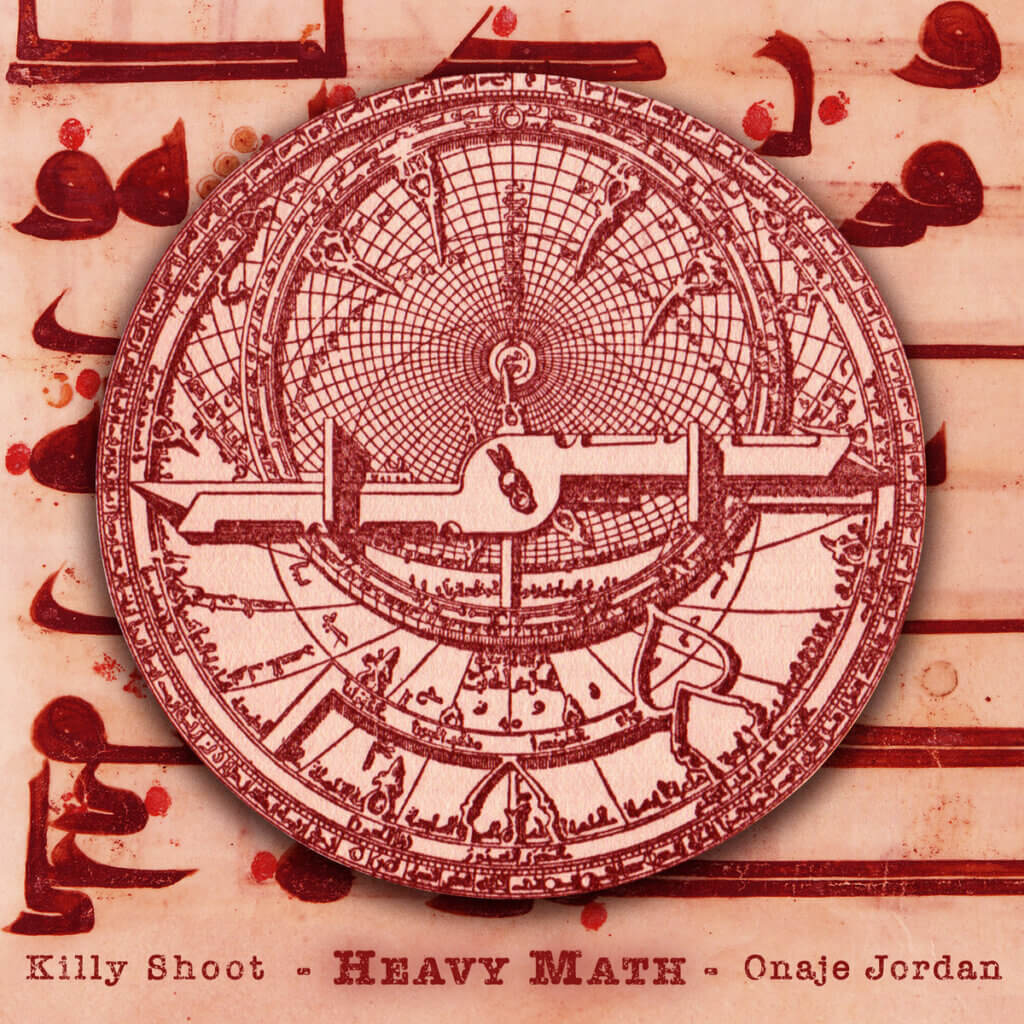 Killy Shoot and Onaje Jordan from the Hometeam collective teamed up for this collaborative effort. Killy Shoot comes with hard street rhymes, over cinematic instrumentals crafted by Onaje Jordan. Heavy Math is another one of those releases obviously inspired by the sound and aesthetics of Griselda, with the same brand of street rhymes and dark, minimalistic production – this is one of the better albums of its kind. Killy Shoot is an above-average emcee and contributions from General Back Pain, Chuck Chan, Lupus Dei, DNTE, and Muggz on Drugs add some extra flavor. Nice.
Daniel Son & Finn - Dirty Dishes
Toronto's Daniel Son is one of the most notable up and comers of Canadian Hip Hop, having been pretty prolific with album/mixtape releases and highly visible through lots of guest appearances ever since his debut in 2016. For Dirty Dishes, he teamed up with Toronto emcee/producer Finn. With features from Asun Eastwood, Rome Streetz, Rob Gates, DJ Grouch, Jay Royale, Raz Fresco, Rigz, Saipher Soze, and Black Nazi, Dirty Dishes is a solid neo-boom-bap album that is worthy of your attention.
POUNDS - There Is No Mafia
There Is No Mafia is Rochester, N.Y. native Pounds latest hard-hitting effort, arguably his best yet (and certainly better than Trafficante – his first album released in 2020). Like all Pounds projects, There Is No Mafia packs some serious tough talk and hard-nosed bars into its 32 minutes, but it's the atmospheric instrumentals that elevate this project above most of Pounds' earlier works, plus there are a bunch of good features too (by 38 Spesh, G4 Jag, JoJo Pellegrino, and Primo Profit – among others).
Like so many Hip Hop projects these days There Is No Mafia is something in between an EP and an LP, but despite its (too) short running time, this album is part of the better half of the neo-mafioso type rap projects out there right now.
DRE Colombian Raw - Dre's Corner 2
Jersey's DRE Colombian Raw latest album Dre's Corner 2 is a nice surprise. "Just Venting" "Why (Live This Way)" and "That Come Up" were the previously released singles leading up to this project, and the rest of Dre's Corner 2 is of the same quality. What we get is 12 tracks with gritty atmospheric neo-boom-bap beats, and raw street rhymes by DRE Colombian Raw, whose attitude and Columbian roots (some of his rhymes are in Spanish) give him enough of an own sound to set this project apart from most others in this overpopulated corner of contemporary Hip Hop.
All Hail Y.T. & GeneralBackPain - Classic Villains
Classic Villains is prolific Delaware-based emcee All Hail Y.T. 's second project, coming on the heels of his collaboration with Tone Beatz, The Spoils Of Babylon. The Spoils Of Babylon is a thoroughly enjoyable project, Classic Villains is even better. For Classic Villains, All Hail Y.T. teamed up with up and coming Inglewood emcee GeneralBackPain. With production from Chop The Head, Ecto-84, HobGoblin, Jig In The Basement, Pad Scientist, Tars One, and Tone Beatz, and vocal contributions from Killy Shoot, Chris Skillz, and Chuck Chan, Classic Villains is a short but dope presentation of neo-boom-bap at it's finest.
Monday Night & Henny L.O. - Battle Scar Decorated
Henny L.O. (1/11 of Mutant Academy) teams up with fellow Richmond, Virginia emcee Monday Night for Battle Scar Decorated. There are a lot of albums with this kind of neo-boom-bap sound around these days, Battle Scar Decorated is part of the upper echelon of its kind. Monday Night & Henny L.O. prove to have great chemistry, trading bars over a fine selection of dirty, minimalistic beats – don't sleep on Battle Scar Decorated.
Chuck Chan & Pad Scientist - Polly By The Powder Keg
Pad Scientist is a producer from Maine, one to watch. For Polly By The Powder Keg, he teamed up with rapper Chuck Chan (who also took care of the cuts and scratches on the album, as well as the mixing and the mastering). Polly By The Powder Keg is a pretty good project, in fact, it's up there with the best of recent underground Hip Hop releases of its kind. Those with a taste for lo-fi, dirty, atmospheric beats laced with dope wordplay by Chuck Chan and a roster of talented guests emcees should not hesitate to go check this one out.
Iron Wigs - Your Birthday's Cancelled
Chicago emcees Vic Spencer and Verbal Kent joined forces with UK's Sonnyjim (who also produced the entire album) to form Iron Wigs. A surprising collaboration taking into account the very different things the three have done in the past, but on Your Birthday's Cancelled they showcase undeniable chemistry.
Your Birthday's Cancelled offers a potent blend of smooth, jazzy vibes, and noir neo-boom-bap sounds. Roc Marci shows up as a guest vocalist on this project, together with CRIMEAPPLE and Quelle Chris. "Bally Animals & Rugbys", the track with Roc Marci, is one of the standouts, along with cuts like "A Lot Of Money", "Purple Alien", "Problematic" (with CRIMEAPPLE), "Unagi", and "No Reservations" (with Quelle Chris).
Vic Spencer, Verbal Kent, and Sonnyjim play off each other well, the guests add extra flavor and Sonnyjim's instrumentals are consistently good. Your Birthday's Cancelled is a dope album.
Ca$aBlanca & TITO TheCZAR - The Elephants Who Spoke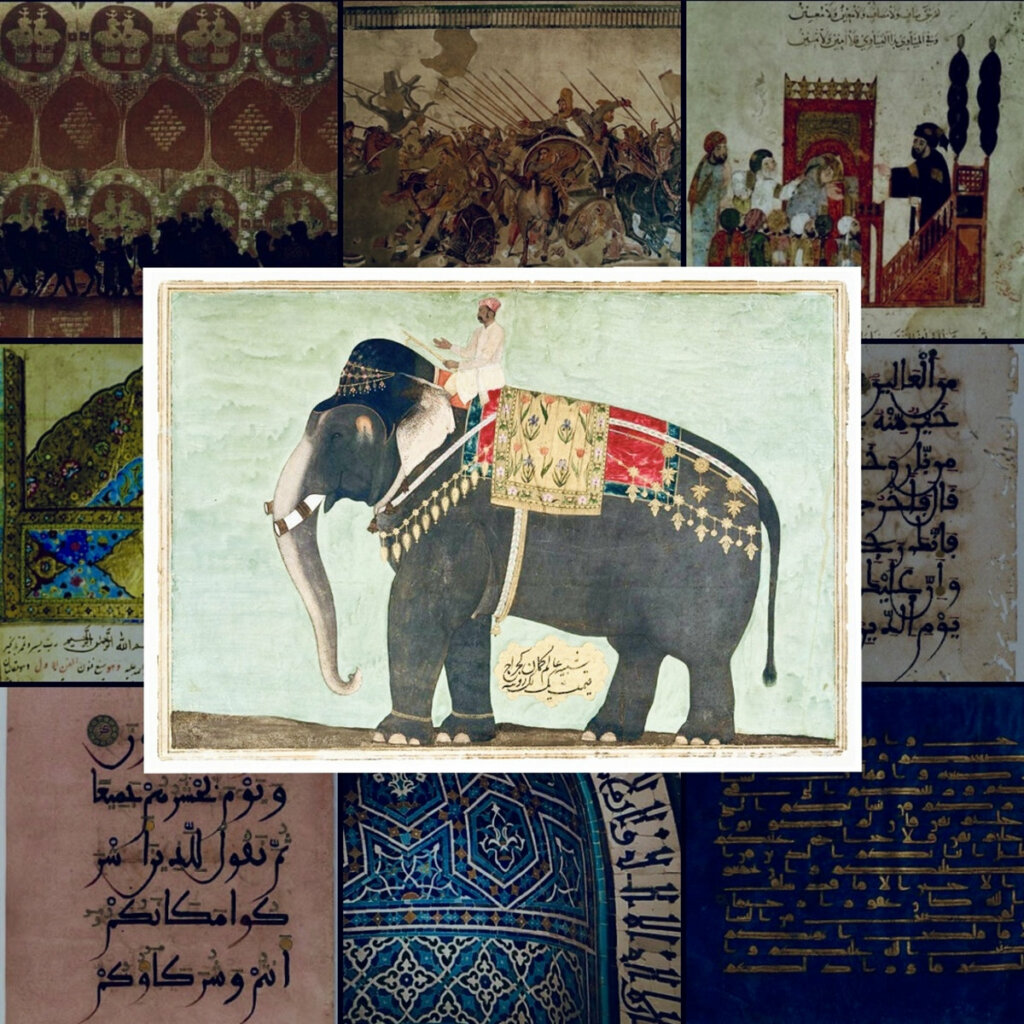 The Elephants Who Spoke by Ca$aBlanca and TITO TheCZAR is yet another one of the slew of projects inspired by the Griselda sounds that are currently flooding the Hip Hop world. Minimalistic, dark, atmospheric beats, combined with street rhymes and the evidently inevitable WSG adlib copycatting. Despite its genericness, The Elephants Who Spoke is one of the better releases of its kind, mainly because of TITO TheCZAR's dope instrumentals.
Estee Nack & Superior - BALADAS
This is a great little project from one of the finest underground emcees out there. At this point, the Griselda flavor can get kind of generic because of the oversupply of it, but BALADAS is at the top end of the market in that regard. Tragic Allies member Estee Nack is a better emcee than most, and German producer Superior's gritty production is different and authentic enough to stand out. With guest spots by other top spitters like Eto, Daniel Son, and Recognize Ali, BALADAS is one of 2020's finest releases of its kind. The biggest complaint (as so often in this era of short attention spans) is that the album is too short at 34 minutes but OK – let's count it as quality over quantity. Lastly – cover art counts too, and this here is dope as f.
Big Ghost Ltd - Carpe Noctem
Big Ghost Ltd. is an anonymous online personality/beatmaker, who started making a name for himself in the early 2010s as a blogger, and as a beatmaker since 2015. Following a couple of dope singles, Big Ghost dropped his debut full-length Carpe Noctem on January 10th, 2020, with raps from a roster of talented underground emcees like Rome Streetz, Estee Nack, Rigz, Mooch, Rahiem Supreme, Recognize Ali, Asun Eastwood, Crimeapple, Lukey Cage, and Ty Farris.
Griselda's influence on the game is evident on this project: the beats are as gritty and atmospheric, and some of the emcees here copy the unfortunate trend Griselda head honcho Westside Gunn started, using the same kind of adlibs WSG made his gimmick. Grown men making gunshot sounds with their mouth [sigh], oh well. But despite this minor irritant, Carpe Noctem is GREAT. The single "Gladiator School" is an obvious standout, but the whole album is fire. With Carpe Noctem Big Ghost Ltd. delivers on the promise he showed with his recent production work for artists like Ghostface Killah, Vic Spencer, Crimeapple, and Hus Kingpin – and no doubt we can expect more heat from him in the years to come.
Ty Farris - No Cosign Just Cocaine 3
Coming up in Detroit's cutthroat and competitive battle scene Ty Farris was fast to gain respect and notoriety for his sharp lyrics and clever wordplay. No Cosign Just Cocaine 3 is the third part in Farris' "No Cosign Just Cocaine" series, a perfect blend of parts 1 and 2 – the storytelling and introspective songs from NCJC1 combined with the witty and aggressive bars of NCJC2. No Cosign Just Cocaine 3 features guest appearances from Eto, Flee Lord, M.A.V., and Eddie Kaine, and production from Bozack Morris, The Standouts, Mr. Authentic, Stu Bangas, Vinyl Villain, Sebb Bash, Dirty Diggs, MichaelAngelo, Trox, and J Bansky.
Ty Farris doesn't reinvent the wheel with No Cosign Just Cocaine 3, but the Detroit rap-vet has the skill and confidence to elevate a project like this above the average Hip Hop release. The beats are dope, the lyrics are on point – No Cosign Just Cocaine 3 is a must-listen if smooth neo-boom-bap is your brand of Hip Hop.