May 2023 Round-Up: The 9 Best Hip Hop Albums Of The Month: For this piece, we selected our 9 favorite Hip Hop albums released this May. Did we miss any albums you feel need to be mentioned? Let us know in the comments!
Also read: The Best Hip Hop Albums Of 2023
1. billy woods & Kenny Segal - Maps
"Maps is the new album from NYC rapper billy woods and LA producer Kenny Segal, their first full collaboration since 2019's Hiding Places. Four years after that landmark record, the duo has reunited with a vengeance. Maps is a story of the road, or roads, taken and untaken; of living the dream and dreaming of another life. It is an album about trying to find your way home, after making your home wherever you lay your head.
"Kenny and I made more songs together before Hiding Places than we did after," woods says. "I think we only collaborated once over the last four years and although we didn't talk about it, I think we wanted to let that energy build again. Neither of us wanted to make Hiding Places 2. We needed to go on other journeys, artistic and otherwise, to come back and do something fresh."
Produced in full by Kenny Segal, Maps features Danny Brown, ELUCID (Armand Hammer), Shabaka Hutchins, Sam Herring (Future Islands), Quelle Chris, Aesop Rock, Benjamin Booker, and ShrapKnel. Segal moves effortlessly through styles but everything is underpinned with deep basslines and mean drums laid down like railroad tracks. Weaving between poignant memoirs, deadpan humor, and incandescent bursts of surrealism, Maps cements both artists' place amongst the best of their time."
billy woods' Armand Hammer partner, ELUCID, posed an interesting question upon the release of Maps: "Why is every billy woods album his best one?" This question is pertinent because it speaks to the consistency and quality of woods' music – since the reboot of his career with the release of his monumental History Will Absolve Me album in 2012, woods has continued to impress with a string of exceptional solo and Armand Hammer releases.
On Maps, billy woods takes listeners on a road trip that depicts the ups and downs of touring, from the people and places to the food and the smells to the weariness of constant travel and performing. Meanwhile, Kenny Segal uses his often chaotic and dark atmosphere of boom-bap and jazz fusion to provide an immaculate supportive vision, creating a framework that allows woods' complex wordplay to shine to the max. Expectations were high after Hiding Places, and expectations were met, and then some – the duo achieved a remarkable feat by producing something that is precisely what you might have anticipated and entirely novel simultaneously. With Maps, billy woods continues to redefine the possibilities of experimental underground Hip Hop – Maps is just another triumph for one of Hip Hop's most innovative artists.
Release date: May 5, 2023.
2. Kid Abstrakt & Leo Low Pass - Still Dreaming
Hailing from Los Angeles, California, Kid Abstrakt is a dope emcee who skillfully embodies the jazzy rap sound of the 90s, proudly carrying the torch of legendary acts like A Tribe Called Quest, De La Soul, and The Pharcyde, drawing inspiration from their legacy to craft his compelling music.
Kid Abstrakt initially made waves as a member of the local trio Revolutionary Rhythm before venturing into his solo career. In 2017, he released his debut album, Daydreaming, produced by The Deli from Austin, Texas. With a steadily growing fanbase, Kid Abstrakt expanded his horizons by collaborating with acclaimed producers and bands such as Cap Kendricks from Germany, Emapea from Poland, and Jazzbois from Hungary, solidifying his presence in the international music scene.
For Still Dreaming, Kid Abstrakt joined forces with Amsterdam-based producer Leo Low Pass. Leo's distinctive style, characterized by jazzy boom-bap and lo-fi beats, is the perfect canvas for Kid Abstrakt's uplifting and skillful rhymes. He passionately and humbly raps not only about his passion for jazzy Hip Hop but also about his life, family, and the contemporary world we inhabit. The album features guest artists such as Vsteeze, Tab One, Kamau, Awon, Rain Bisou, and Hvmble, adding additional layers of creativity and diversity to the project.
In essence, Kid Abstrakt is a testament to the enduring influence of the 90s rap sound. With Still Dreaming, he pays homage to the past in a great way and breathes new life into the genre, creating a refreshing and enjoyable feel-good experience for listeners. Kid Abstrakt's music transcends eras, capturing the essence of nostalgia while remaining relevant in the contemporary music landscape.
Release date: May 5, 2023.
3. Klassy - Good Seeds
Klassy is an emcee (and tattoo artist) from Echo Park, Los Angeles. Good Seeds is her debut full-length album, produced by veteran producer and Beatrock backbone Fatgums. He crafted a dope set of soulful boom-bap beats for Klassy and her guests to rhyme over, stylish instrumentals showing an appreciation for classic Hip Hop with scratched-in vocal snippets taken from classic joints from artists such as Common, Mobb Deep, MC Lyte, and Lauryn Hill. Klassy delivers confident verses while revealing her vulnerabilities as a young Filipino mother, all of it with a beautiful voice and a great melodic flow. Other Beatrock artists show up for mostly strong guest spots, most notably on the dope posse cut "Greatest Song Ever". Good Seeds is a great album that is not to be missed.
Release date: May 1, 2023.
4. Estee Nack - Nacksaw Jim Duggan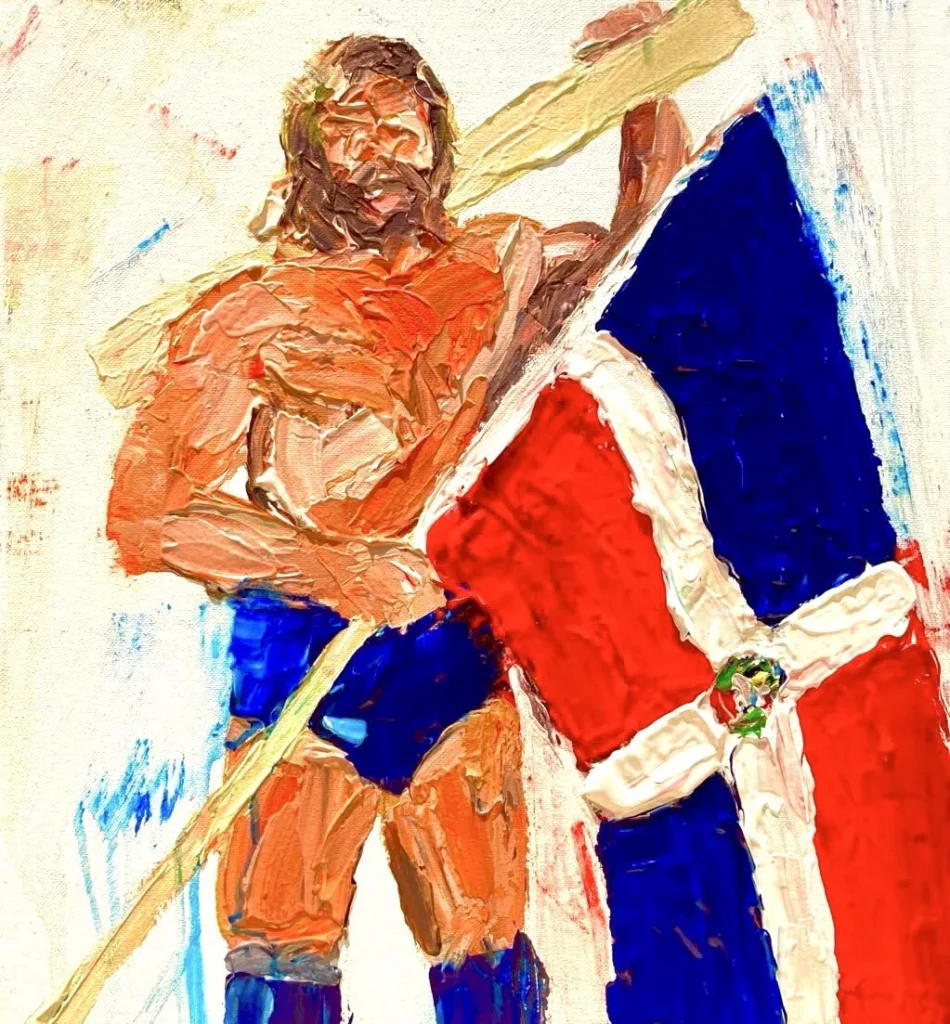 Following his collaborative project BRAP (Born Rewards & Penalties) with V Don in March 2023, Estee Nack delivered his Griselda debut album titled Nacksaw Jim Duggan in May 2023. The album draws its name from the renowned professional wrestler, Hacksaw Jim Duggan.
With Nacksaw Jim Duggan Tragic Allies rapper Estee Nack dropped what probably is the most divisive project out of the Griselda camp this year, this is a hate-it or-love-it kind of album. The album possesses a unique disjointed quality that only a rapper like Estee Nack can make seem ordinary. Take the opening track, "NACKMANCOLETRANE," for example. It skillfully blends a raw saxophone snippet mid-melody with occasional brash honks, resulting in a repetitive yet mesmerizing effect. Nacksaw Jim Duggan can be classified as left-field occasionally, benefiting from the masterful production of the Griselda crew that combines the familiar Griselda boom-bap grime with unsettling experimentation that gives this project its unique vibe.
Contrary to expectations of a typical Griselda release, Nacksaw Jim Duggan aligns more closely with Estee Nack's previous works, albeit enhanced by marvelous Griselda-style production. While the album's production becomes somewhat repetitive as it progresses, Nack's captivating lyricism and impeccable chemistry with the beats, along with his clever use of adlibs, prevent monotony from overshadowing each track. All in all, we really like Nacksaw Jim Duggan, and think it's one of the better releases out of the Griselda camp this year, it's probably not for everybody though.
Release date: May 19, 2023.
5. Moka Only - In And Of Itself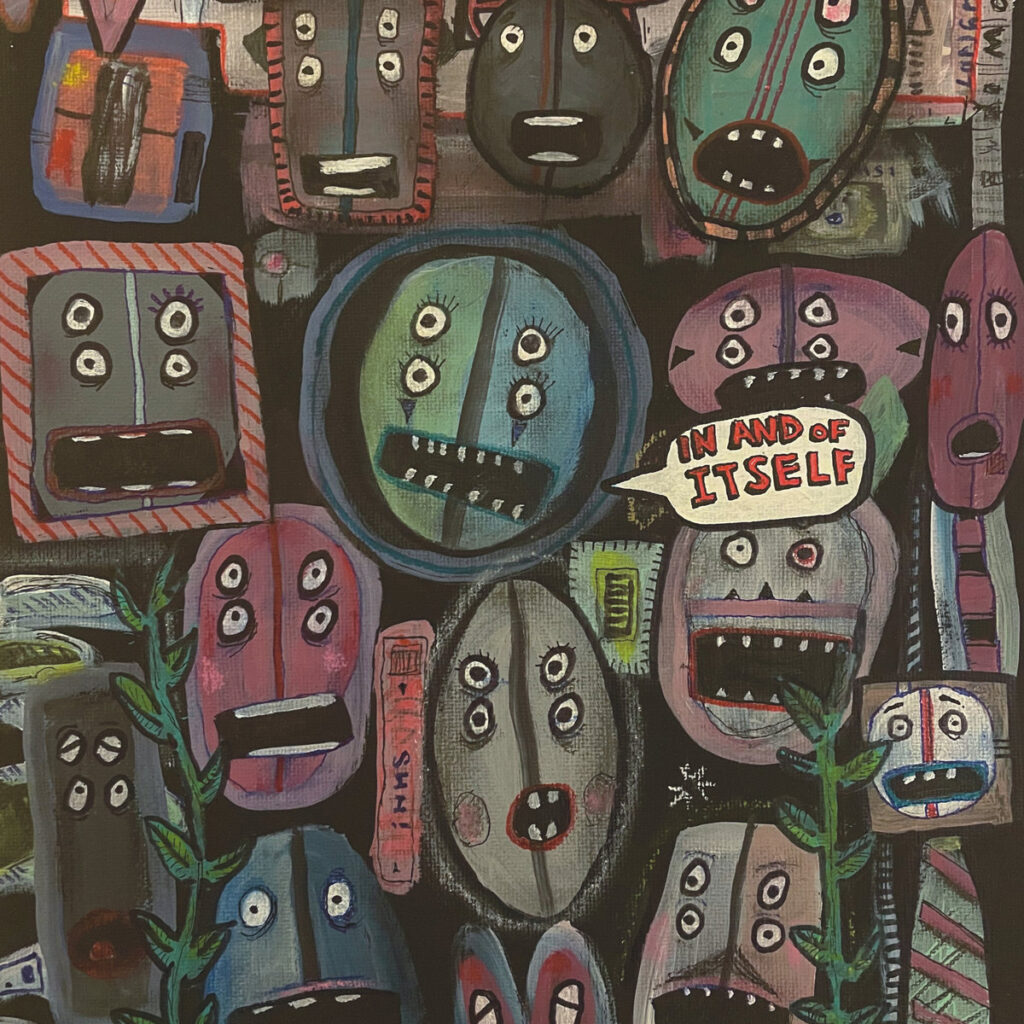 Moka Only is a multi-talented artist based in Vancouver, British Columbia. With a nearly three-decades-long career, he has left an indelible mark on the Canadian music scene. Initially part of the renowned rap group Swollen Members for five years, Moka Only embarked on a primarily solo journey from 2005 onwards, releasing over 50 (!) solo projects and collaborating with an array of notable artists, including J Dilla, MF Doom, Kool Keith, and Del The Funky Homosapien, among others.
Moka Only's music is a delightful fusion of Hip Hop with genres such as jazz and soul. Renowned for his smooth and laid-back flow, he always comes with witty and introspective lyrics that usually touch upon love, relationships, and personal growth themes. In And Of Itself showcases Moka Only's signature style and musicianship. The seventeen-track project, entirely self-produced, seamlessly combines his smooth flows with dusty beats, which will captivate listeners from start to finish.
Release date: May 19, 2023.
6. Atmosphere - So Many Other Realities Exist Simultaneously
Atmosphere, the revered duo from Minneapolis, has been releasing music for over two decades with a prolific output that includes more than two dozen studio albums, EPs, and collaborative projects. Throughout their career, they have built a legacy of honesty, humility, and vulnerability, constantly pushing themselves to evolve while staying true to their roots. Slug, the emcee, is a masterful storyteller, crafting compelling narratives that pay homage to his influences while leaving his own mark on the genre. Ant, the producer, draws inspiration from a variety of genres including soul, funk, rock, reggae, and the pioneering work of Hip Hop DJs and producers, creating his own unique soundscapes that pulse with life, love, stress, and setbacks. At their core, Atmosphere has been a musical shepherd, leading listeners on a journey through life with each new album.
So Many Other Realities Exist Simultaneously is their 13th full-length studio album and one of their better recent releases. The album presents a daunting exploration of paranoia, which can be connected to the prevailing sense of unease in society due to the pandemic and civil unrest. It's a big album at over an hour, but it never overstays its welcome. Ant's music and Slug's bars manage to captivate throughout and despite its heavier underlying themes, there's levity and positivity too – perhaps best exemplified by the album's opening and closing tracks: "Okay" and "Alright (Okay Reprise)", bookending So Many Other Realities Exist Simultaneously with the message that everything will eventually work out in the end.
Release date: May 5, 2023.
7. Napoleon Da Legend & D-Styles - Invincibl Rap Mislz
For Invincibl Rap Mislz, prolific Comoros-born Brooklyn-based emcee Napoleon Da Legend teamed up with producer D-Styles. Napoleon Da Legend was responsible for one of the most generally underappreciated albums released last year, his Maison De Medici ended up in our top 25 albums of 2022. Despite the high frequency of his releases, he rarely misses. This collabo is another hit for Napoleon Da Legend. His bars are listen-worthy as always, and D-Styles' dope beats are atmospheric and engaging, laced with crisp cuts & scratches in all the right places.
Release date: May 5, 2023.
8. Recognize Ali & Stu Bangas - Guerilla Dynasty 2
Recognize Ali is one of the hardest-working emcees in the underground, dropping multiple projects each year, and appearing on everybody's albums as a featured artist. Guerilla Dynasty 2 is his second collaboration with boom-bap producer Stu Bangas, following up on Guerilla Dynasty (2021). Just like the first one, Guerilla Dynasty 2 is a potent collaboration – Stu Bangas can always be relied upon to come up with knocking beats and Recognize Ali's got bars for days. As for Recognize Ali's releases in 2023, we prefer the raw gutter vibes of his March release Back To Mecca II, but the slightly more polished Guerilla Dynasty 2 is a Recognize Ali sure shot too.
Release date: May 12, 2023.
9. Cril - The Next Best Step?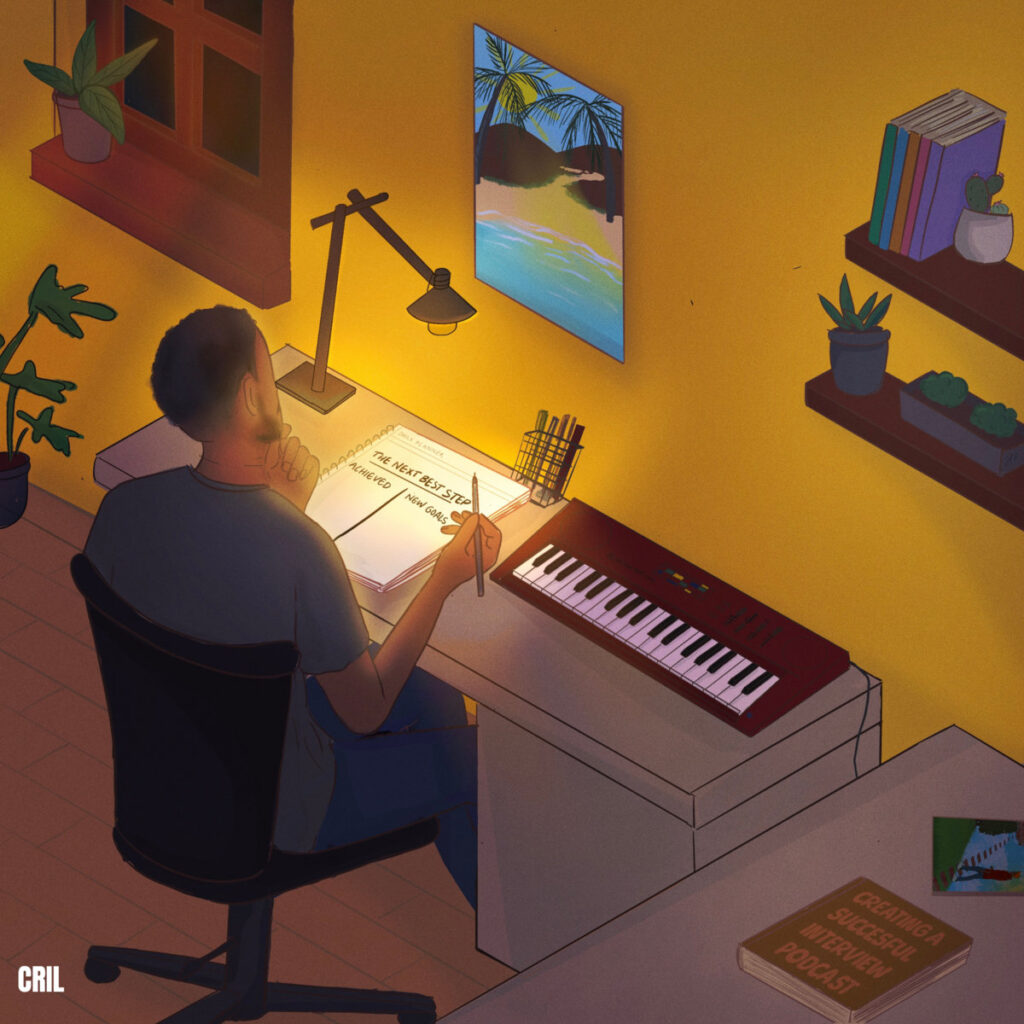 Cril is an emcee/producer hailing from Brooklyn, and he is also the founder, producer, and host of Out Da Box Media, a Hip Hop media outlet known for interviewing creative and conscious Hip Hop artists of the independent Hip Hop scene.
In The Next Best Step?, Cril tackles the theme of overcoming indecisiveness when striving for new goals. With lyrical depth and introspection, he effectively captures the experience of feeling stuck and uncertain about the best path to take. Rather than dwelling on the challenges, Cril's music serves as a thought-provoking catalyst, encouraging listeners to reflect on their own journeys and find the strength to progress.
The album showcases a skillful blend of boom-bap, soulful, and jazzy elements, creating a captivating musical landscape. Thoughtful verses intertwine with soulful melodies and jazzy undertones, crafting a nostalgic yet innovative sound. Cril's ability to evoke emotion through his music resonates with listeners, leaving a lasting impact. The album's positive messages and relatable themes make it a worthy addition to any Hip Hop enthusiast's collection.
Release date: May 26, 2023.
Honorable Mentions
Conway The Machine – WON'T HE DO IT
Killah Priest – Forest Of The Happy Ever After
BUSDRIVER – MADE IN LOVE
Jamil Honesty – The Gods Honest Truth
The League – We Landed On The Moon
Five Fingers of Funk – Portland Say It Again
TzariZM – O.T.H.E.R. (Over Time He Earns Respect)
Jay Worthy & Roc Marciano – Nothing Bigger Than The Program
Ralphiie Reese – Slang Poetry
Chris Skillz & Ronnie Alpha – Luminous Clouds
JustMe & Cas Metah – The New '93
Heem – From the Cradle To The Game
Planetary – Project Pluto
Rakeem Shabazz – Wise The Dome
Jay NiCE – Rise & Shine
Kari Faux – REAL B*TCHES DON'T DIE!
Kail Problems & DJ Hoppa – A Flower Blooms In May
Odd Holiday – L.I.S.A. (Life is Strangely Altering)
Es-K & Type.Raw – Raw Essentials
Paranormal – When Art Becomes Ugly
Amadeus 360 the Beat King – The MPC Jedi
Mickey Diamond & Mallori Knox – Nobody Bleeds Like Flair
All Hail Y.T. & Observe Since '98 – Ill Gotten Gains
EllMatic & JoDu – Train Of Thought
Thirstin Howl the 3rd & Matteo Getz – Thoughts Skillustrated
The Musalini & O Finess – Goldie & Slim
ONYX – Blood On Da X
Daz Dillinger – Dat N***a Daz
MC Eiht – Lessons 2: Poverty Book