October 2023 Round-Up: The 9 Best Hip Hop Albums Of The Month: For this piece, we selected our 9 favorite Hip Hop albums released this October. Did we miss any albums you feel need to be mentioned? Let us know in the comments!
Also read: The Best Hip Hop Albums Of 2023
1. Beneficence & Jazz Spastiks - Summer Night Sessions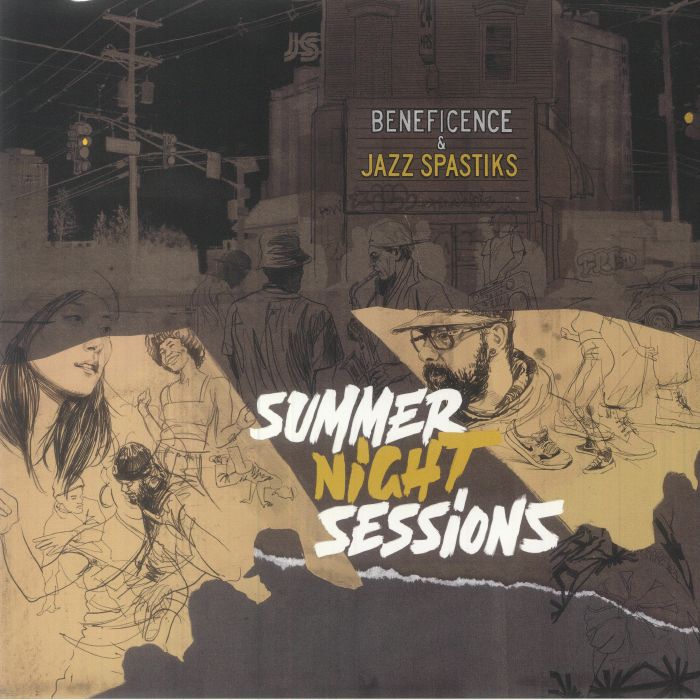 Beneficence, a prominent figure in Brick City Hip Hop, has teamed up with the UK-based producer duo Jazz Spastiks for their collaborative album, Summer Night Sessions.
Summer Night Sessions invites listeners into a vibrant blend of jazzy street vibes, complemented by smoothly written, soothing, and thought-provoking lyrics. The collaboration between Beneficence and Jazz Spastiks creates an atmosphere that pays tribute to the classic era of Hip Hop. Noteworthy guest appearances from artists like Saukrates, Awon, Doodlebug (of Digable Planets), Skyzoo, Rakaa Iriscience, J-Live, El Da Sensei, Kid Abstrakt, Shabaam Sahdeeq, and Anthony David enrich the album's overall experience.
The album resonates with a crystal-clear 1990s Hip Hop essence, characterized by meticulous attention to detail and Beneficence's lyrical finesse. Summer Night Sessions feels like a zenith of throwback Hip Hop, serving as a sonic time capsule that transports listeners through nostalgic journeys with jazzy boom-bap beats and sharp cuts & scratches. While it may not reinvent the wheel, the album is as a dope addition to any Hip Hop playlist.
Release date: October 20, 2023.
2. MIKE - Burning Desire
MIKE's Hip Hop roots can be traced back to the dynamic streets of New York City's underground scene where he became a crucial member of the sLUms collective in 2015. He learned from his peers while developing his own style, combining his reflective lyrics with the vibrant energy of the city. MIKE's laid-back delivery and thought-provoking questions dive into topics such as grief, family, and identity, all while riding smooth, soulful beats that carve out his unique sound. Although MIKE has been consistent with his half-asleep flow, he also explores different beats and tempos, producing a diverse and dynamic sound.
The self-produced Burning Desire showcases his growth and maturity as both an artist and an individual, standing out against the flashy and loud personas often found in Hip Hop. This album is an intimate affair, with Mike's verses whispering from the soul as he tackles universal themes with his signature flair.
Burning Desire is MIKE's most cohesive album to date, with standout tracks such as "plz don't cut my wings", "Burning Desire", "Let's Have a Ball", "Golden Hour", and "African Sex Freak Fantasy" which highlights MIKE's experimentation with a more aggressive beat and flow. Overall, if you are searching for a Hip Hop album that is authentic, soulful, and powerful, look no further than Burning Desire. This album deserves your attention and appreciation.
Release date: October 13, 2023.
3. Guilty Simpson & Uncommon Nasa - Escalation
Detroit's esteemed MC, Guilty Simpson, has released his 7th full-length LP, Escalation, with production from Staten Island's Uncommon Nasa. With roots in the Almighty Dreadnaughtz collective and a frequent collaborator of the late J Dilla, Guilty's solo career took off in 2008 with Stones Throw Records' debut backing of Ode to the Ghetto, followed by standout albums like Madlib-produced O.J. Simpson, Apollo Brown-produced Dice Game, Oh No-produced Simpson Tape, and the Gensu Dean-produced EGO.
Uncommon Nasa's production has a left-field edge, with dusty boom-bap beats mixed with synths and other sounds that keep you on your toes. Guilty Simpson's confident baritone smoothly gels with the instrumentals, resulting in a dope match. Quelle Chris delivers a standout feature on the hard-hitting "Stakeouts," one of the highlights of Escalation. Shortrock, Guillotine Crowns, and Short Fuze also lend their voices to the album.
Overall, Escalation is a great addition to Guilty Simpson's career. The album showcases his gritty delivery while working with a producer who crafted a set of unique and impactful beats that elevate his rhymes. Fans of Detroit Hip Hop and beyond will appreciate the album's combination of dark boom-bap with a twist. It's a must-listen.
Release date: October 13, 2023.
4. Knuckles & Phoniks - The Next Chapter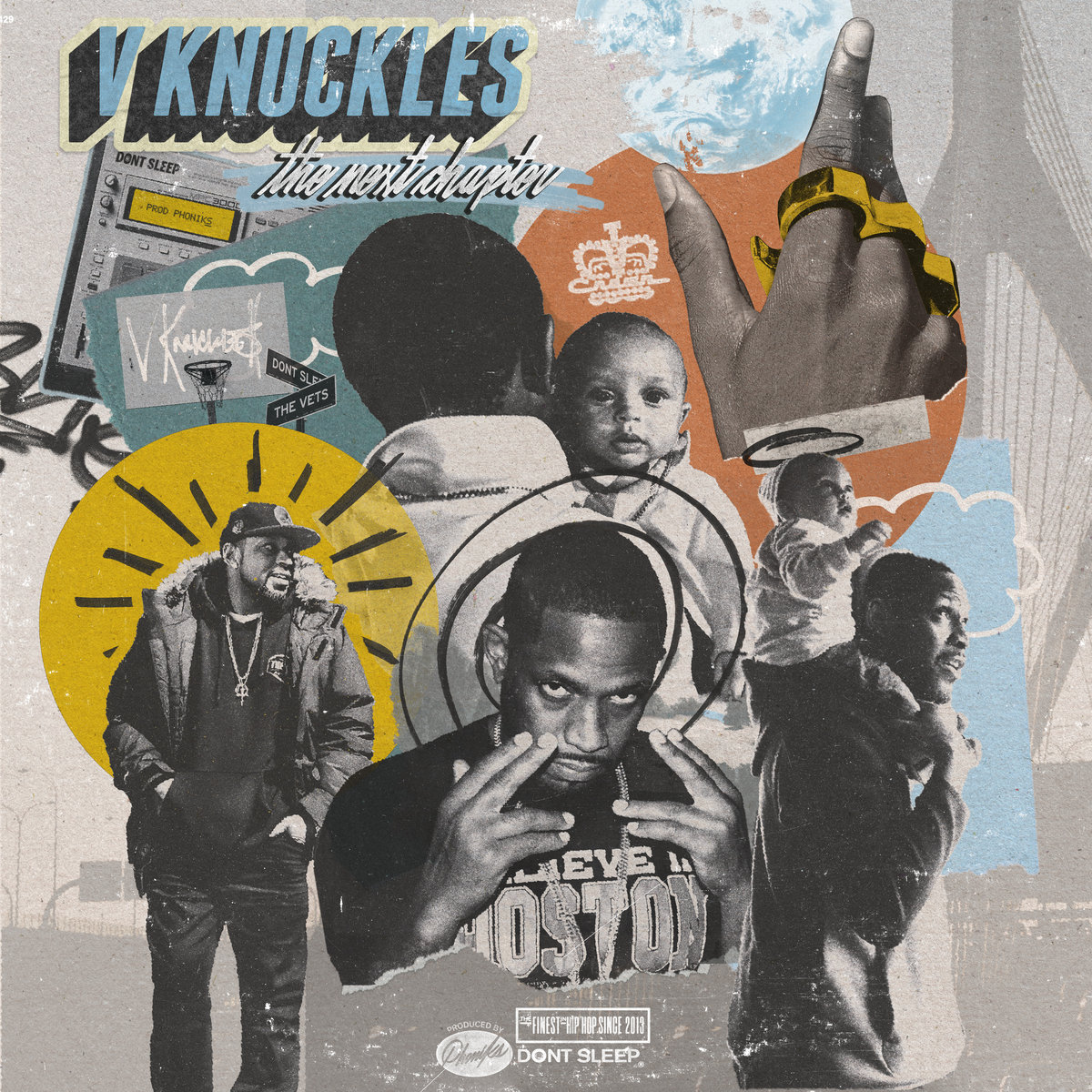 The Next Chapter is a collaborative effort from Boston's V Knuckles and beatmaker Phoniks. For over two decades, Knuckles has been a prominent figure in the underground Hip Hop scenes of Boston and Cambridge, leaving a mark globally too, as a vital part of the NBS (Natural Born Spitters) group, gracing stages on six continents.
The album's title, The Next Chapter, serves as a symbolic reflection of Knuckles' personal journey as he embraces a new life chapter—settling down with his fiancé and welcoming a baby boy. This narrative gracefully unfolds through beats and rhymes, offering listeners a poignant glimpse into his evolution and newfound inspiration.
On this project, Knuckles and Phoniks have curated a team of underground legends, including the iconic Inspectah Deck (of Wu-Tang Clan), Fredro Starr (of Onyx), Termanology, Edo G, Reks, Awon, Flash (of NBS), and more. Each artist contributes a unique flavor, resulting in a dynamic and captivating album that not only pays homage to the roots of underground Hip Hop but also propels it forward into The Next Chapter.
Especially for enthusiasts of 90s Hip Hop, this soulful boom-bap album will make a worthy addition to their collection, offering a genuine tribute to the genre's foundational elements. The Next Chapter delivers a well-crafted and authentic Hip Hop experience to its listeners.
Release date: October 20, 2023. 
5. Manco Wilder - There Is No Sunrise Yet To Come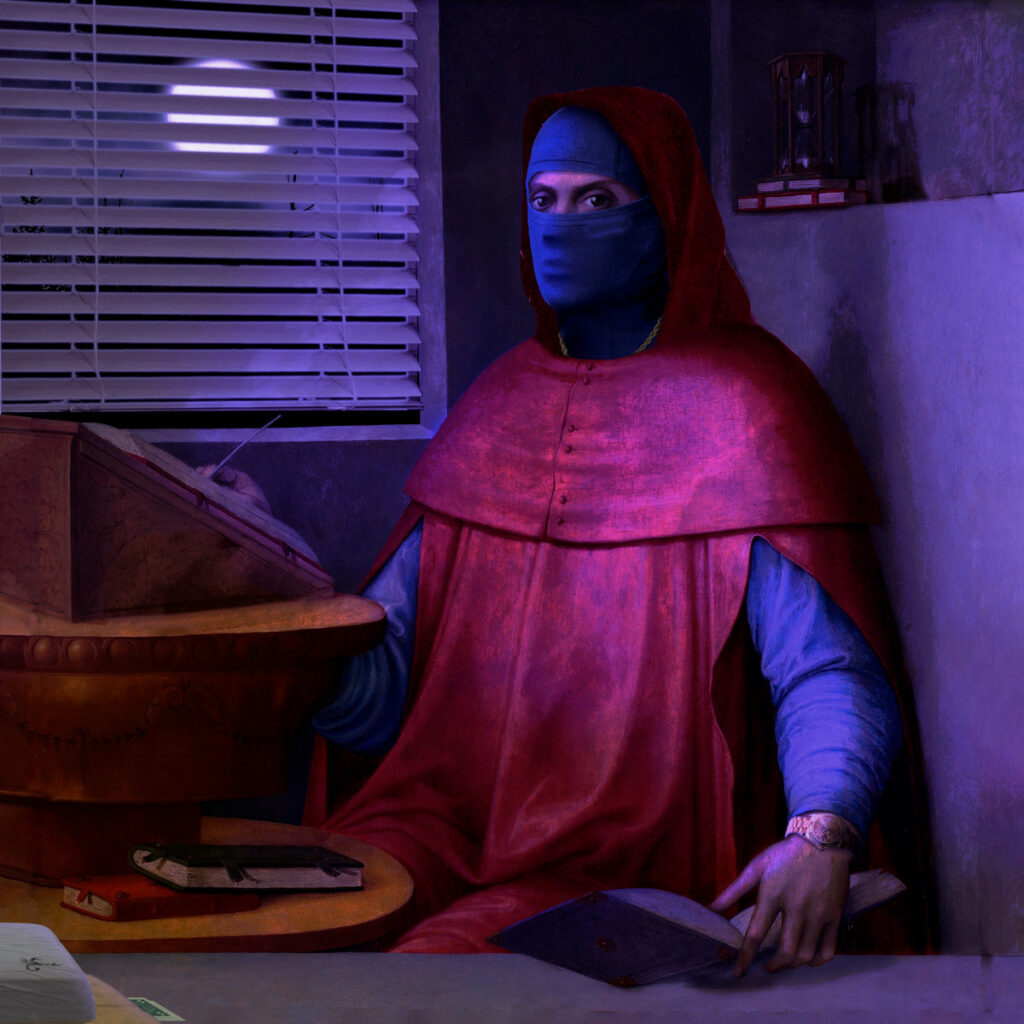 Manco Wilder's The Phantom Of The Corner Store is one of our favorite projects released in January of this year, and his second full-length of 2023 is just as strong. The hard-hitting beats on There Is No Sunrise Yet To Come are dope as f, and the bars match the grit laid down by the music. If you're only going to explore one artist in the underground scene that you haven't delved into before, make it Manco Wilder—an artist worth keeping a close eye on.
Release date: October 13, 2023.
6. Substance810 & Hobgoblin - Death Waits In The Dark
Death Waits In The Dark is an ideal soundtrack for Halloween. Substance810, the talented emcee hailing from Port Huron, Michigan, delivers dope flows and wordplay on this project. The collaboration with British producer Hobgoblin proves to be a great match. Hobgoblin created an excellent collection of dark boom-bap beats, setting the stage for Substance810 to shine, along with guest rappers Pro Dillinger, Bub Styles, D-Styles, Jamil Honesty, and K-Prez. Without a doubt, this is one of the standout underground albums released in October of 2023.
Release date: October 31, 2023.
7. Kool Keith - Mr. Controller
Mr. Controller is Kool Keith's third full-length album of 2023, following the impressive Serpent collaboration with Real Bad Man and the commendable Black Elvis 2. In contrast to its 2023 predecessors, Mr. Controller feels more like a Kool Keith 'quickie,' aligning itself with numerous other projects in his extensive catalog. The album comes across as somewhat scattered and unfocused, with beats—handled entirely by French DJ and music producer Junkaz Lou—that range from hit to miss. Kool Keith's bars, true to form, deliver his signature bizarre stream-of-consciousness imagery and crazy choruses, featuring a heavy dose of pornographic references (with his anal fixation on full display), and critical commentary on the music industry and fellow rappers, like always.
For those not already initiated into the realm of Kool Keith fandom, Mr. Controller may warrant a pass – Serpent and Black Elvis 2 are better bets. However, avid Kool Keith enthusiasts like us will find themselves liking this release, probably acknowledging that it may not rank among his best efforts but embracing it because of Kool Keith's unique charm nonetheless.
Release date: October 6, 2023.
8. King Iso - iLLdren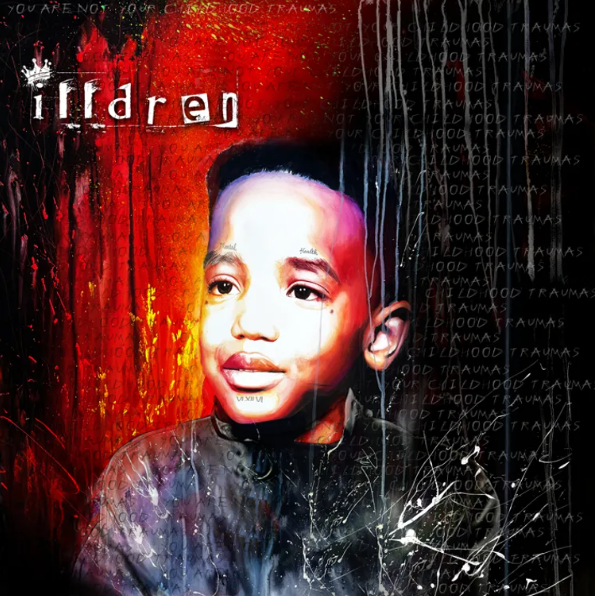 King Iso, a rapper hailing from Omaha, Nebraska, is signed to Tech N9ne's Strange Music label. His rap style was influenced by acts like Bone-Thugs-N-Harmony and the West Coast and Mid-West chopper scene, which he discovered during his teenage years. Similar to King Iso's previous albums and most other releases from Strange Music, iLLdren is not a fashionable short 25-minute project, but rather a colossal 70-minute album.
Featuring bombastic beats, rapid-fire flows, and moments of deep subject matter, King Iso never takes the easy route. Enjoyment of his music ultimately depends on whether you can vibe with his unique rap style. However, fans of the music that emerges from Tech N9ne's camp are bound to appreciate this latest offering from King Iso, which is one of his best works to date.
Release date: October 27, 2023. 
9. Vic Spencer & August Fanon - Psychological Cheat Sheet 4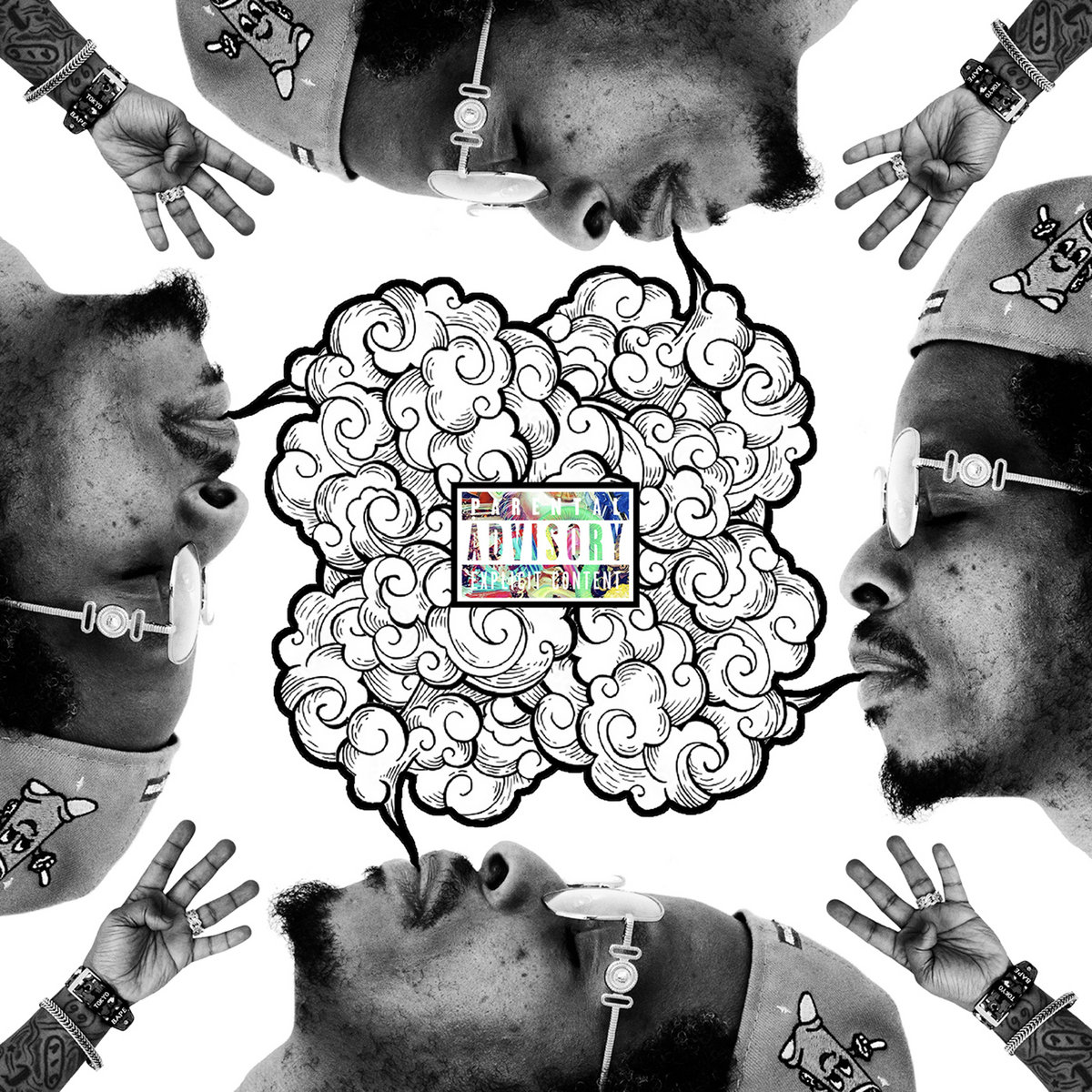 Chicago rapper Vic Spencer has consistently delivered impressive music, releasing multiple noteworthy projects each year. Among our personal favorites are his Spencer For Higher series alongside Sonnyjim and the Psychological Cheat Sheet albums. Continuing this trend, Psychological Cheat Sheet 4 showcases Vic Spencer's unique style over beats once again entirely produced by the underappreciated August Fanon. Fanon always brings his own authentic touch to his production, and the ethereal instrumentals on this album are flawlessly tailored for Vic Spencer's distinct baritone voice, off-beat flow, and stream-of-consciousness rhymes. While Psychological Cheat Sheet 3 remains our favorite of the series, this fourth part is a dope listen too.
Release date: October 20, 2023.
Honorable Mentions
Pink Siifu & Turich Benjy – It's Too Quiet…!!
Kool Keith – World Area
Anthony Kannon & Frost Gamble – Cautionary Tales
Verb T & Vic Grimes – The Tower Where The Phantom Lives
Squeak Ru & Diar Lansky – The Thug & The Hip-Hop Head
Kidz In The Hall – Adulting Anonymous
Eto & Body Bag Ben – Integrity 2
Rim – Rimbrandt 2: Metal Canvas
SmooVth & Giallo Point – The Hempstead Tape
Unscathed & C-Lance – My Dad's Favorite Album
Eddie Kaine & BP Infinite – House Of Kaine
Pro Dillinger & Snotty – The Steiner Brothers
Elcamino – They Spit On Jesus
Violence In The Media – Violence In The Media 2
Pugs Atomz – Mookie On The Southside
Paul Wall & Termanology – Start Finish Repeat
FastLife & Madhattan – Fear City
Shahmen – Circle Box Set
OT the Real & araabMUZIK – ZOMBIE
NappyHIGH – MENACE
Heaven Razah – Rabbi Razah Rubiez
Barbaric & Alvarez – Grenade Rap 2
John Jigg$ – Jigganometry 2
DJ.Fresh – The Tonite Show
DoggyStyleeee – All Doggs Go To Heaven
DJ Hoppa – Hoppa and Friends 3
Tres Aurland & C. Ray – Triumph
Joey Majors – I Did It My Way
Westside Gunn – And Then You Pray for Me