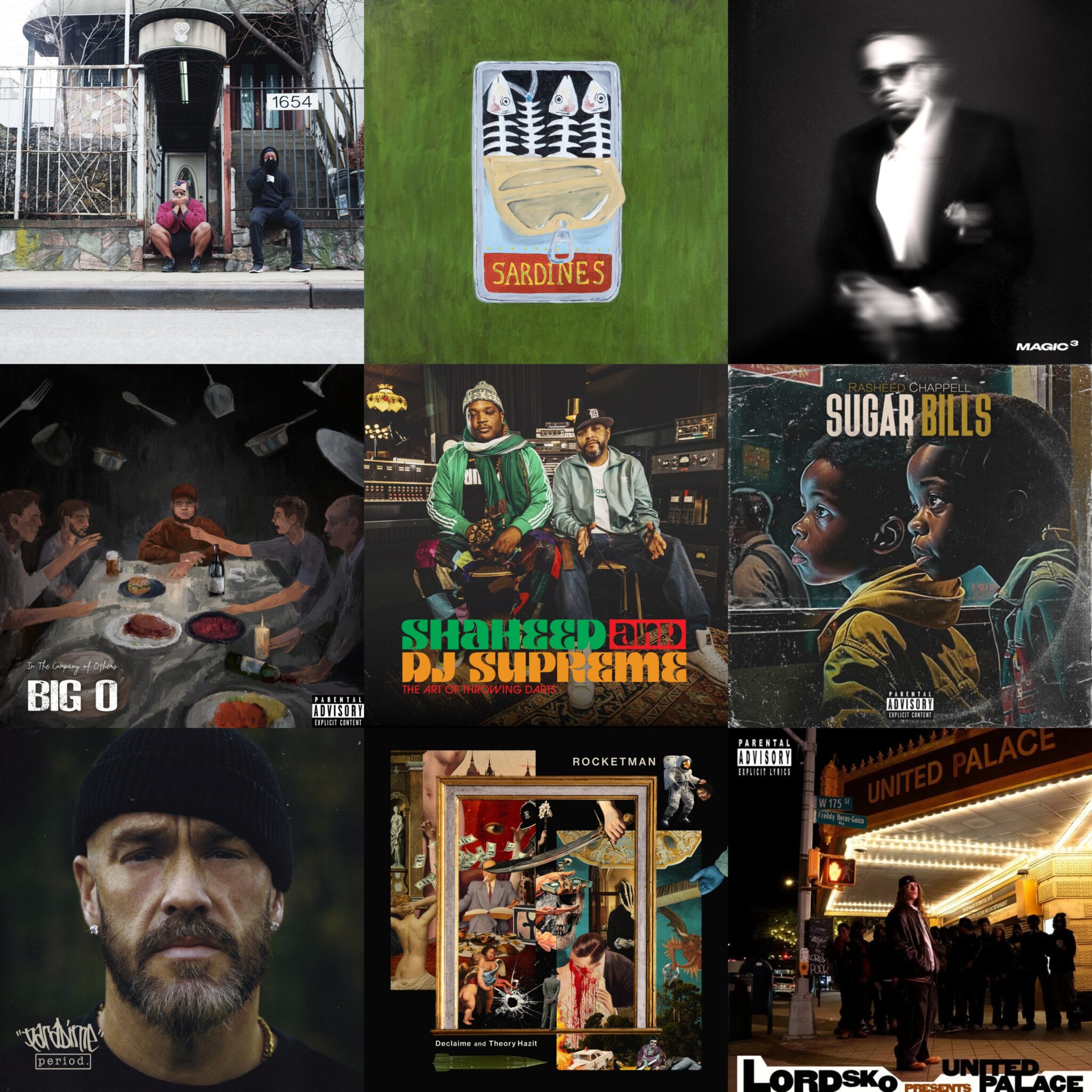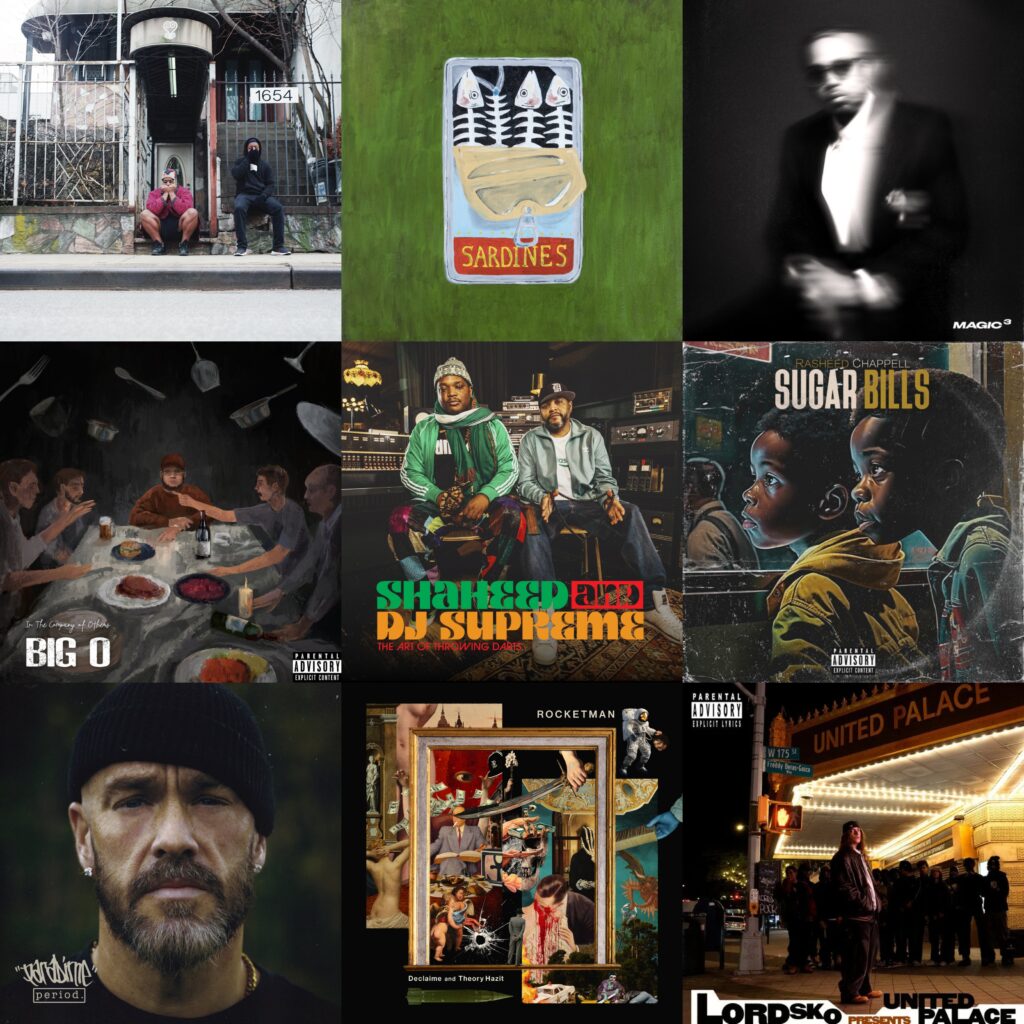 September 2023 Round-Up: The 9 Best Hip Hop Albums Of The Month: For this piece, we selected our 9 favorite Hip Hop albums released this September. Did we miss any albums you feel need to be mentioned? Let us know in the comments!
Also read: The Best Hip Hop Albums Of 2023
1. Armand Hammer - We Buy Diabetic Test Strips
Armand Hammer, the New York duo composed of ELUCID and billy woods, has released one of the best Hip Hop albums of the year with their latest, We Buy Diabetic Test Strips – released under Backwoodz Studioz, the label almost singlehandedly responsible for rescuing the Hip Hop year 2023 from mediocrity. This album is a vibe, giving you a taste of the duo's lyrical genius, taste for experimental beats, and a sound that's pure Armand Hammer.
The producers on this joint are a wild mix—JPEGMAFIA, Child Actor, Pudge, Preservation, DJ Haram, August Fanon, El-P, Steel Tipped Dove, Messiah Musik, Kenny Segal, Willie Green, Black Noi$e, Jeff Markey, Elucid, and Sebb Bash contribute beats. It could've been a mess, but no, these beats come together in a mix that's both cohesive and out there, showcasing Armand Hammer's knack for riding different vibes. The album's got an impressive array of guests too, including Moor Mother and Pink Siifu.
We Buy Diabetic Test Strips is one of Armand Hammer's best, and that's saying a lot with Paraffin (2018) and Haram (2021) in the conversation. No skips on the tracklist here. Check the opening track, "Landlines", setting the mood with its eerie atmosphere. ELUCID and woods drop cryptic and introspective rhymes, diving into memory, nostalgia, and the ticking clock. Then hit up "Switchboard",  a more upbeat joint with a bouncy beat and catchy hook. The lyrics stay deep, though, as the duo breaks down tech's role in our lives.
Standout tracks include "Trauma Mic" (featuring Pink Siifu and produced by DJ Haram), a sonic assault with a banging beat and distorted guitars. ELUCID and woods spit raw and visceral bars, facing their personal demons and the world's injustices, and "The Gods Must Be Crazy" (produced by El-P), a chaotic and unpredictable ride, with El-P's signature production providing the perfect backdrop for the duo's mind-bending lyrics.
Armand Hammer keeps it real throughout the album with their trademark bars, unorthodox flows, and thought-provoking lyrics. They cover everything from age and history to politics, hitting you with refreshing and challenging perspectives. The beats match the gritty tales of modern living, swinging between harsh industrial beats and dreamy interludes. Armand Hammer's been doing their thing for a decade, and We Buy Diabetic Test Strips only solidifies their spot in the underground Hip Hop scene. It's a bold and commanding LP that captures Armand Hammer's journey while pushing boundaries. With a rich tapestry of lyrics and a diverse sound palette, Armand Hammer keeps owning the game in the underground Hip Hop world.
Release date: September 29, 2023. 
2. Apollo Brown & Planet Asia - Sardines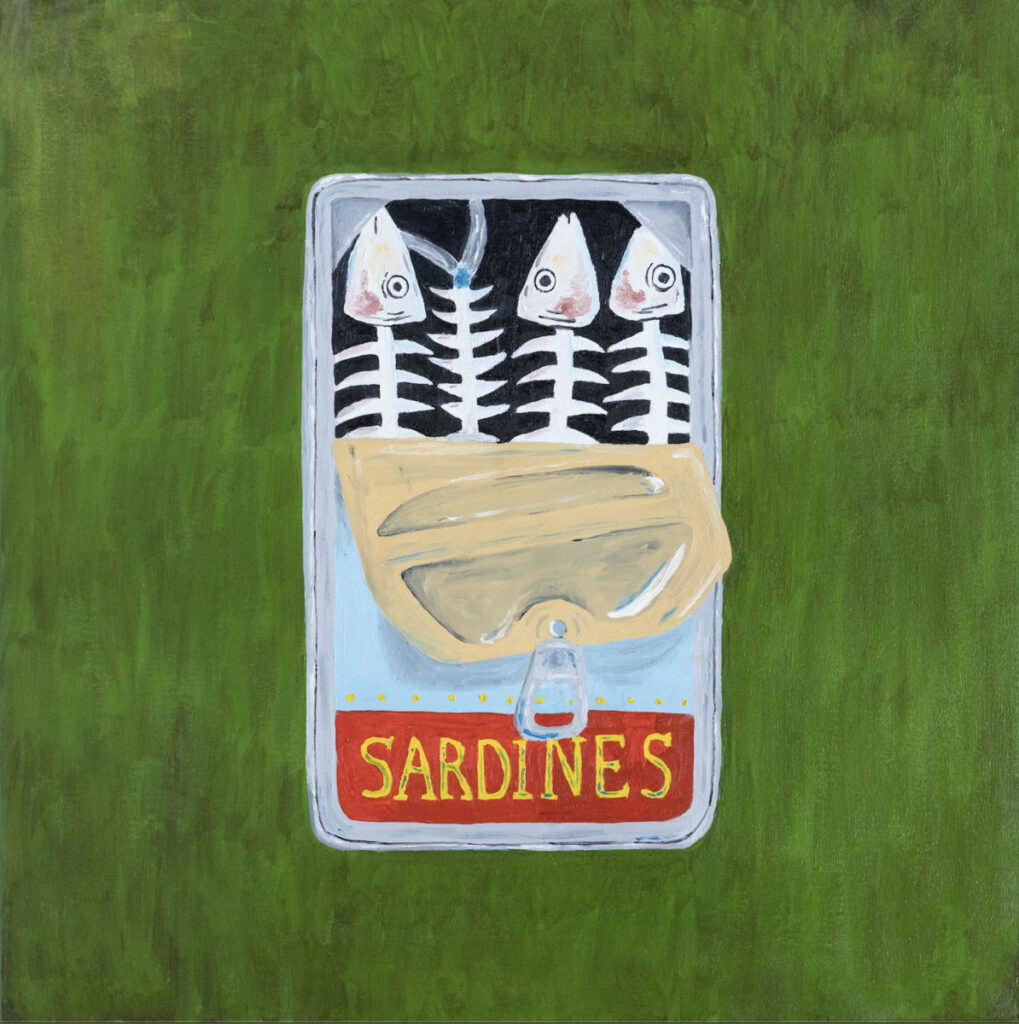 Underground Hip Hop stalwarts Apollo Brown and Planet Asia, reuniting after their critically acclaimed Anchovies album in 2017, elevated their collaborative efforts with Sardines. Sardines is as a masterclass in minimalist Hip Hop, marked by meticulous production and dope lyrical verses.
Apollo Brown's soulful basslines provide the ideal canvas for Planet Asia's razor-sharp lyricism. While by now we know what to expect from both artists and Sardines draws inspiration from classic Hip Hop elements, it successfully avoids the pitfall of stagnation or cliché. Instead, Brown and Asia breathe fresh life into the genre, putting their distinct approaches on full display. This album exemplifies the art of crafting a full-length LP, a form regrettably fading into obscurity as many artists these days opt for releasing series of quick, 25-minute projects merely to maintain constant visibility on streaming platforms. Sardines stands as a fully realized and well-rounded project, clocking in at just over 45 minutes with a fluidity that immerses the listener in an experience that captivates from start to finish.
Sardines boasts numerous standout tracks, including notable highlights like "Get the Dough," "Wide Awake," and "Peas and Onions". Planet Asia's rhymes are infused with humor, taunts, and vivid narratives, complemented by Apollo Brown's soulful beats. The album also welcomes guest appearances from underground heavyweights like Sick Jacken, TriState, Marv Won, and Ty Farris, who all add their own vibe to the album.
If Planet Asia and Apollo Brown aimed to surpass their prior work with Sardines, it's safe to say they've achieved that goal. The production builds upon the minimalistic soul sounds of its predecessor, infusing hints of jazzier undertones this time around. The lyricism, from Planet Asia and the four featured artists, is fire from start to finish. Sardines is a must-listen for anyone seeking authentic and mature Hip Hop at its finest.
Release date: September 8, 2023.
3. Nas - Magic 3
Nas and Hit-Boy's sixth collab, Magic 3, marks a solid finale to their journey that kicked off in 2021. It's a noteworthy entry in their collaborative journey, clocking in at 45 minutes, making it a proper full-length. A fitting wrap to an impressive run.
Now, we've voiced some reservations in the past about Hit-Boy's overly polished beats, but on Magic 3, the production feels more on point especially when compared to the first two King's Disease albums for instance. Nas, as usual, brings the lyrical heat and, considering this release celebrates his 50th birthday, he proves he's still reigning in the Hip Hop realm.
Magic 3 boasts plenty of standout tracks, notably "Sitting With My Thoughts," characterized by its captivating melody and personal lyrics. Other tracks like "Jodeci Member", "I Love This Feeling", "Based On True Events", "Based On True Events Pt. 2", "Speechless Pt. 2", and "Japanese Soul Bar" also showcase Nas's lyrical power.
Despite our reservations about the production styles Hit-Boy employs, it's safe to say Nas and Hit-Boy consistently deliver as a duo, and Magic 3 keeps their collaborative magic alive. King's Disease 3 is the best project they did together, but this album stands as a commendable addition to their joint efforts, reaffirming Nas's enduring talent. Props to the Hip Hop OG for continuing to hold it down in the 2020s.
Release date: September 14, 2023.
4. Big O - In The Company Of Others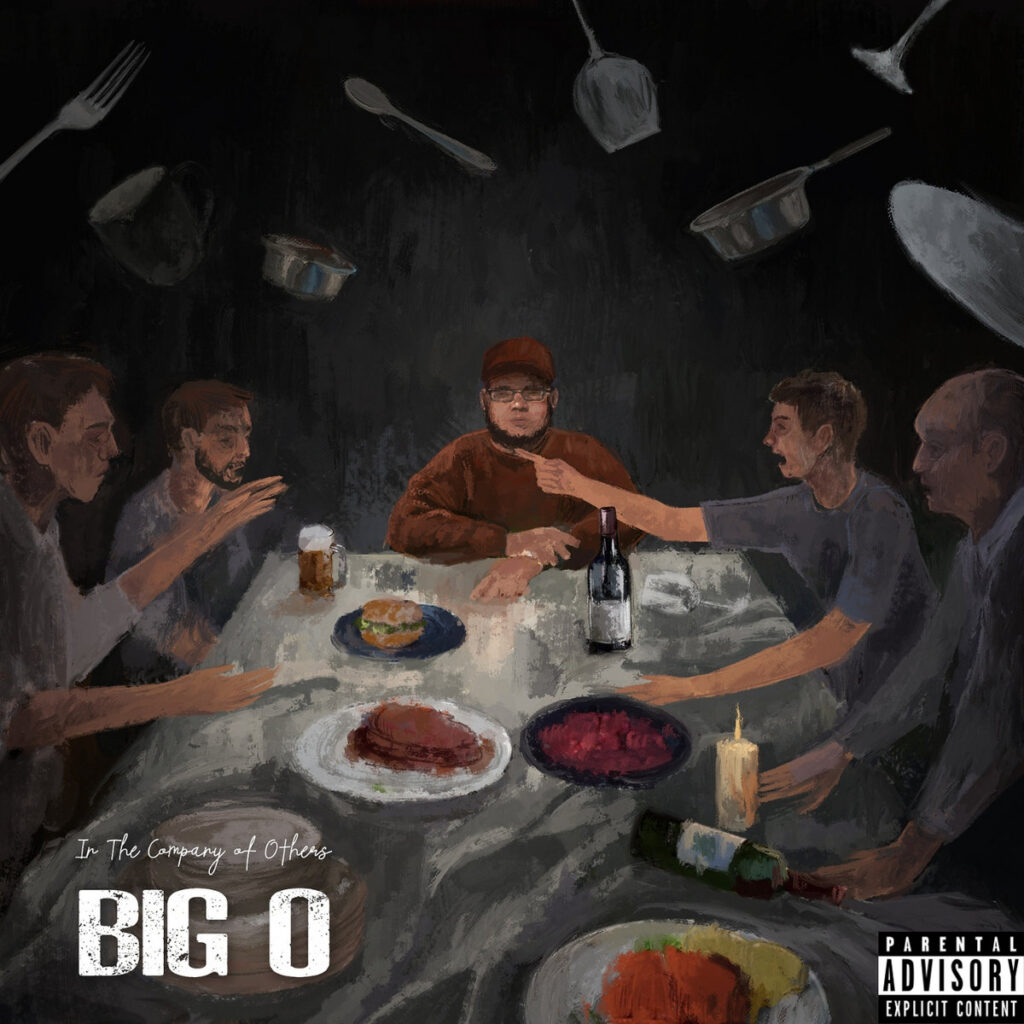 Big O is an American producer, recording engineer, and DJ who has been crafting his musical journey since the tender age of 13. Currently residing in London, he continues to evolve his career, consistently pushing the boundaries of his craft. Big O has been on our radar for some time, and his 2021 collaboration with rapper P-Rawb on The Complexity secured a well-deserved spot on our list of the best Hip Hop albums of that year.
With In The Company Of Others, Big O presents a conceptual album divided into three distinct acts, weaving a captivating narrative about the power of influence. Arguably his magnum opus to date, this collaborative tour-de-force features a slew of talented artists, including Fashawn, Danker Harv, L.O.U., P-Rawb, Loki Loko, and many more, all contributing their vocal talents to sixteen tracks that are built on Big O's elegant instrumental arrangements.
Across the album, Big O adeptly fuses flowing rhythms, tempo variations, and evocative melodies, transcending the confines of musical categories and delivering an exemplary showcase of modern Hip Hop artistry. In The Company Of Others is a culmination of Big O's creative journey, providing a nearly impeccable record you will not regret adding to your library.
Release date: September 1, 2023.
5. Shaheed & DJ Supreme - The Art of Throwing Darts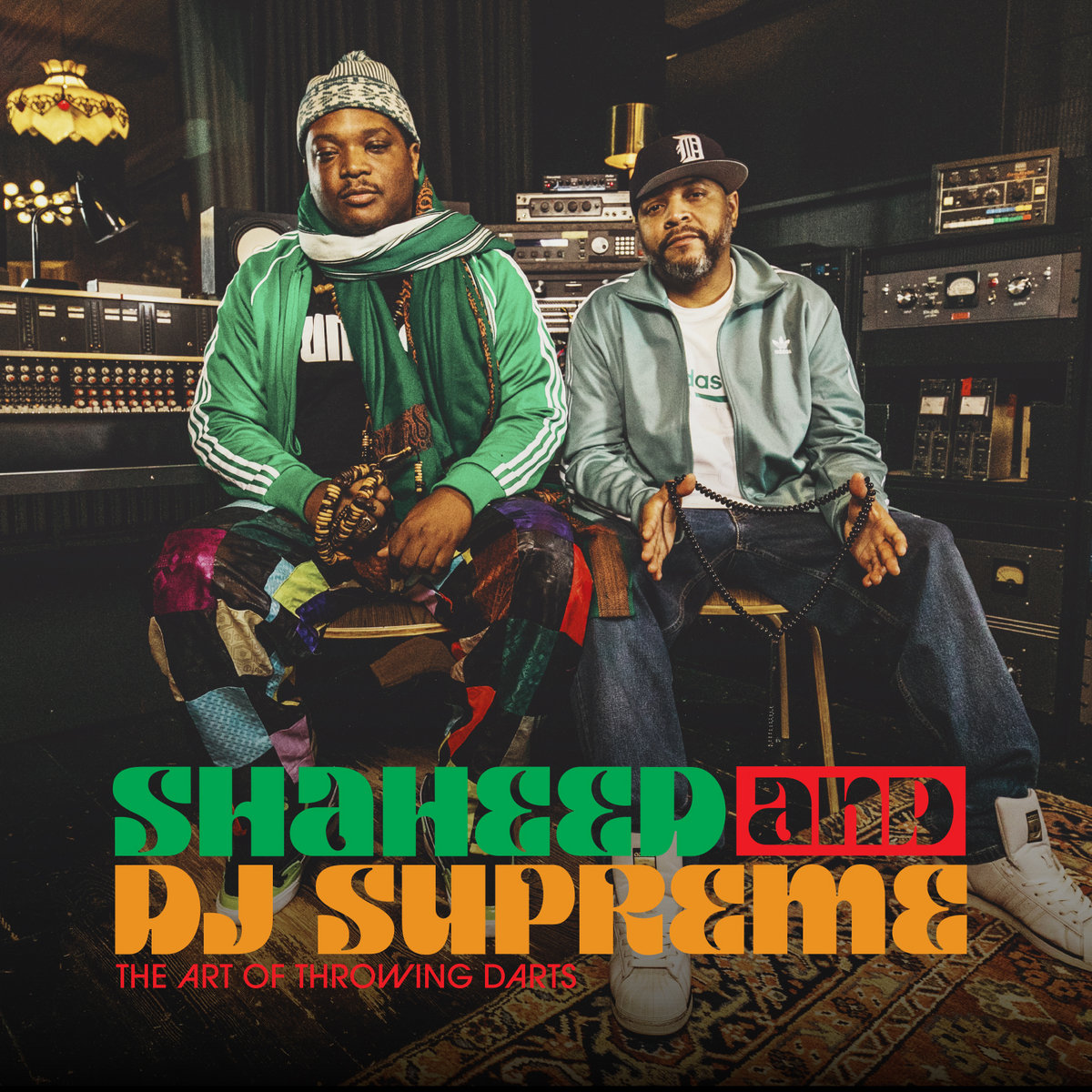 Hailing from Birmingham, Alabama, Shaheed and DJ Supreme are rewriting the Southern Hip Hop playbook with their unapologetic dedication to boom-bap tradition. These two are far from your typical Dirty South artists, and their track record speaks volumes. With two LPs under their belt, Health Wealth & Knowledge of Self and Scholar Warrior (The Remix Album), they've garnered critical acclaim, showcasing Shaheed's razor-sharp lyricism and DJ Supreme's soul-infused production.
In an era where Hip Hop has evolved into a global phenomenon, sometimes we need a reminder of its authentic roots, and that's where Shaheed and DJ Supreme step in. These two Hip Hop sages are the keepers of the culture's precious simplicity, reminding us that to tell your story, all you need are your rhymes and a rhythm to ride. They've been holding it down for years, gracing stages with heavyweights like Scarface, Jurassic 5, and The Jungle Brothers, among others.
The Art of Throwing Darts is a testament to Shaheed's lyrical finesse and DJ Supreme's soulful beats, with guest appearances from Hip Hop heavyweights like Jurassic 5's Chali 2na and Akil the MC, Percee P, and Slug from Atmosphere. If you're hungry for that classic Hip Hop vibe with a fresh twist, The Art of Throwing Darts is your fix.
Release date: September 1, 2023.
6. Rasheed Chappell & The Arcitype - Sugar Bills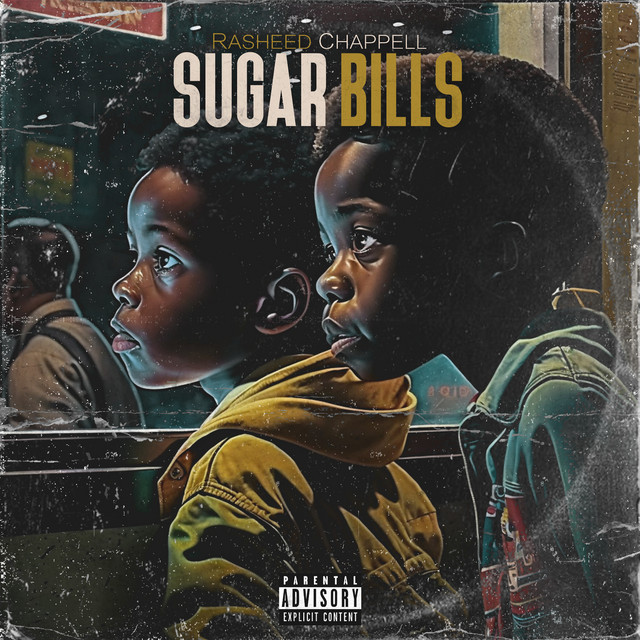 New Jersey's veteran emcee Rasheed Chappell teamed up with producer The Arcitype for Sugar Bills, a dope project that is a must-listen for anyone interested in traditional Hip Hop. The album's lead single "1520" is its centerpiece, a dope nod to the very cradle of Hip Hop, 1520 Sedgwick Avenue in the Bronx. The track's laced with a gritty, old-school vibe, complete with a smooth piano loop and a drumline that hooks you from the jump. Rasheed Chappell is on point with his clever wordplay and tight rhyme schemes, on "1520", and on the rest of the 44-minute tracklist too.
Ever since his excellent debut LP Future Before Nostalgia (2011), Rasheed Chappell has consistently proved himself a great emcee who is in tune with golden-age aesthetics, without being stuck in the past. The Arcitype's beats on Sugar Bills do the job, and artists like Rome Streetz, 38 Spesh, Jasmine Lopez, Neenah, STL GLD, Noel Pancho, and Lisa Bello help to round out what is one of Rasheed Chappell's best works yet.
Release date: September 15, 2023.
7. Paradime - Period.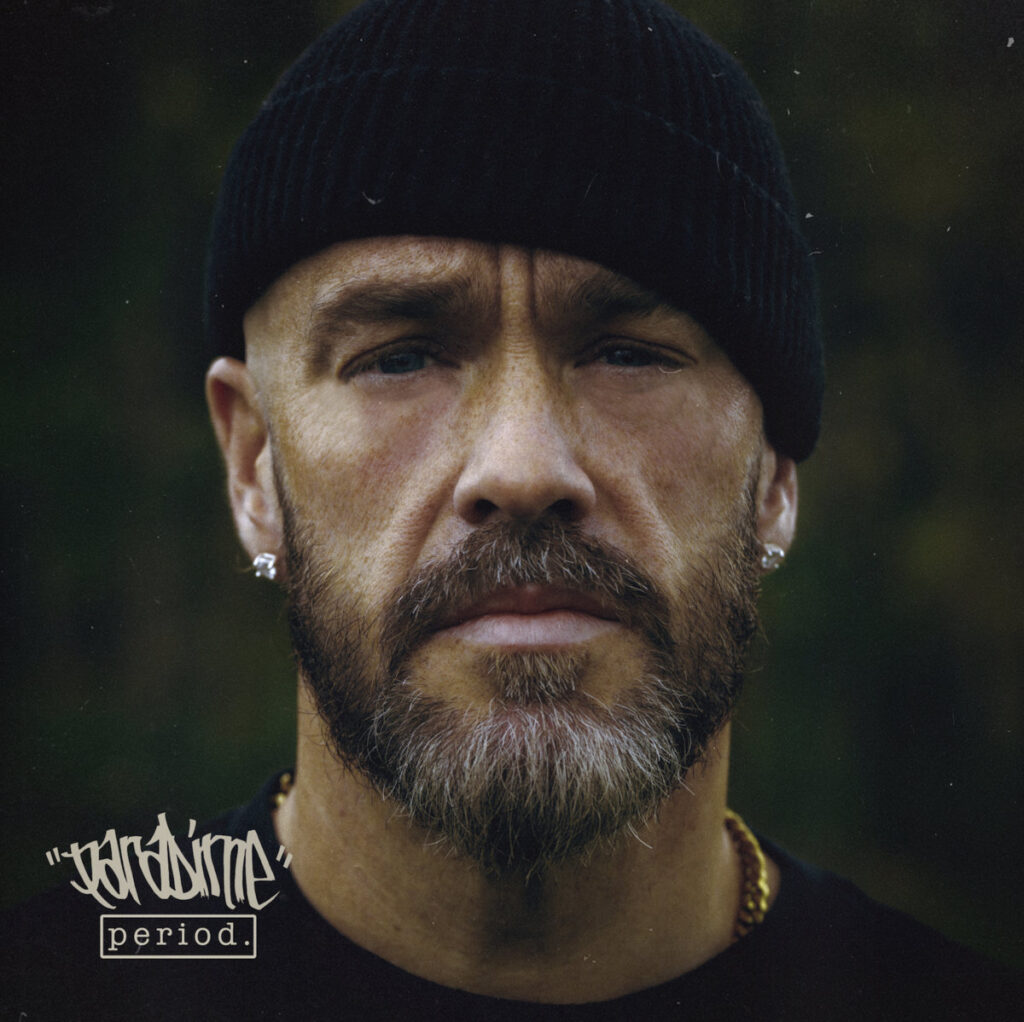 Paradime's Period is more than a comeback; it's a testament to resilience and artistic evolution. After a 12-year hiatus, the Detroit rapper and producer has crafted a career-defining LP that dives deep into personal struggles, the essence of Detroit, and the complex facets of life.
Opening with "The Porch," Paradime takes us on a nostalgic journey through Detroit's past, reminiscing about an era when authenticity reigned in Hip Hop. The album effortlessly shifts between gritty Hip Hop beats, soulful melodies, and jazz-inspired instrumentation, creating a sonic landscape that mirrors the city's beauty and pain.
"It's Okay" hits hard as Paradime lays bare his battles with addiction, financial struggles, and the hope that the IRS forgets his number. The raw vulnerability and resilience showcased in this track set the tone for the album. "Annie" is a poignant love song, revealing Paradime's tender side, but the emotional core lies in "September 22," a heartbreaking confession of Paradime's fight against alcoholism, acknowledging years lost and the ongoing struggle for sobriety. The album concludes with "Make My Way," a reflective piece where Paradime questions the future of his career while affirming his enduring love for music.
Honesty and vulnerability define Period. Paradime fearlessly raps about personal struggles, creating a relatable and moving narrative. The production, featuring collaborations with top-notch producers like Apollo Brown and Charlie Beans, is a standout element. The beats are fresh, and innovative, and perfectly complement Paradime's bars.
Period isn't a one-time listen; it demands multiple plays to really appreciate it. This album is a celebration of talent, resilience, and the enduring power of honest storytelling.
Release date: September 22. 2023.
8. Declaime & Theory Hazit - Rocketman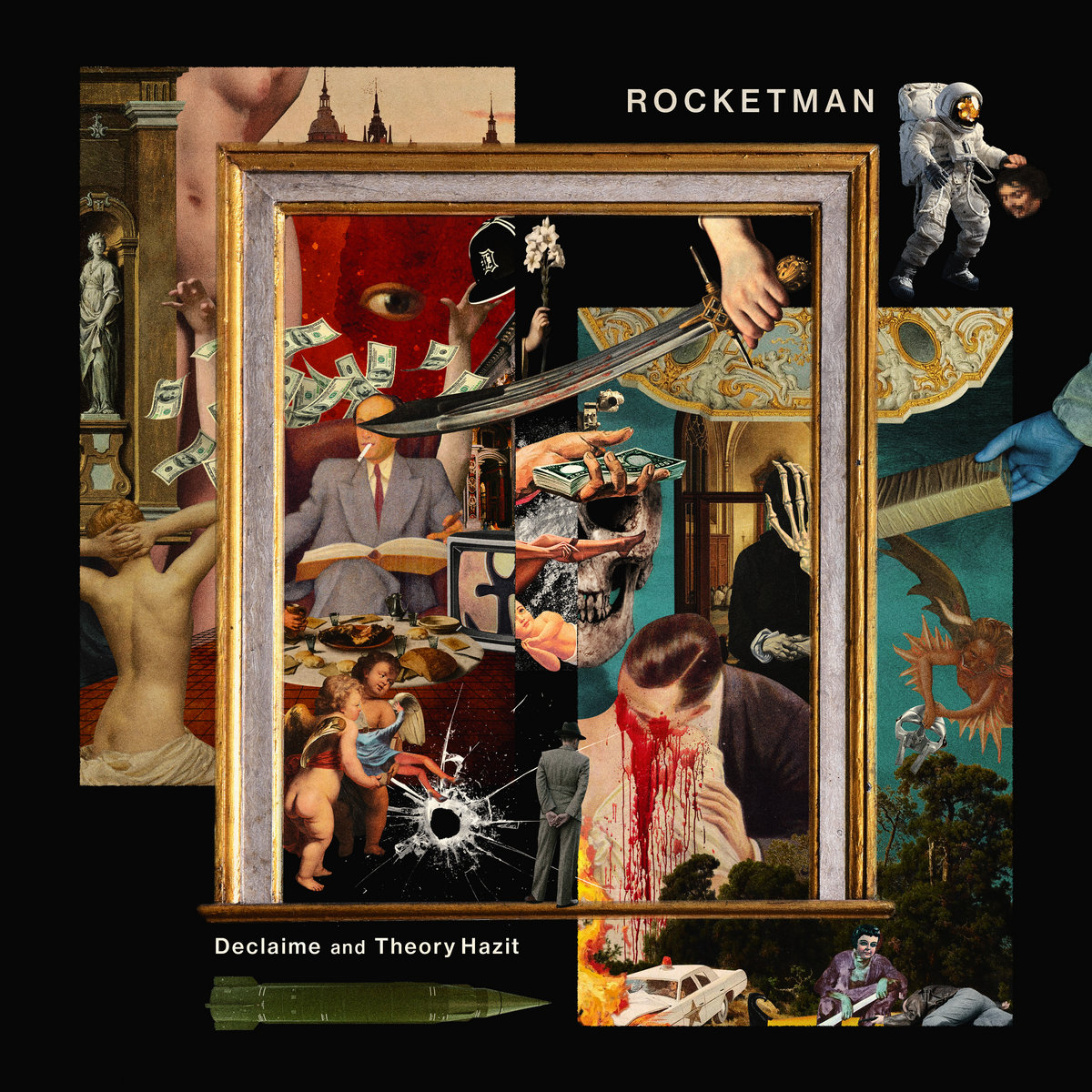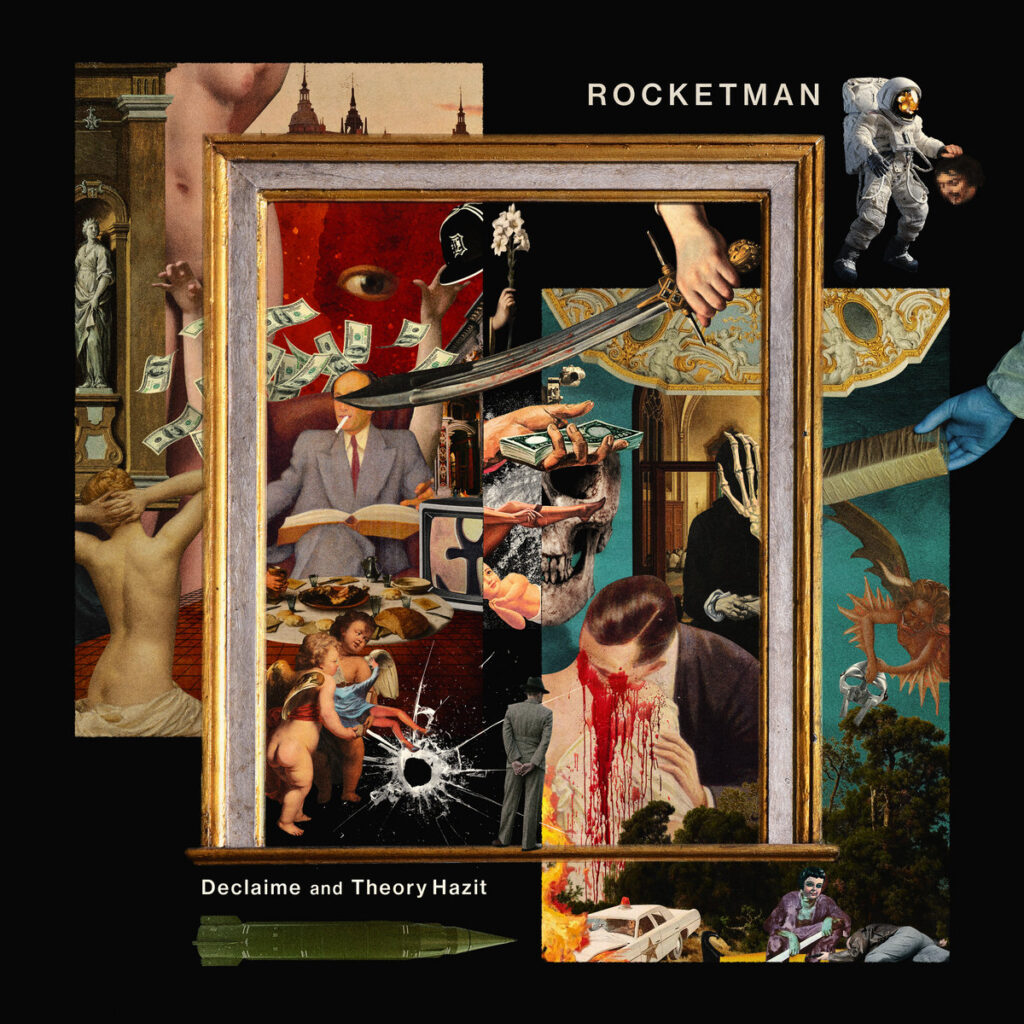 Declaime, also known as Dudley Perkins, is a rapper, singer, and producer from Oxnard, California. Theory Hazit is a rapper and producer from Winchester, Kentucky. Both are known for operating in Hip Hop's left field, so these two seem like an ideal match for a collaborative album. Rocketman delivers on its promise: Declaime's slightly off-the-wall rhyming style synergizes perfectly with Theory Hazit's quirky beats. It's not for everybody, but adventurous Hip Hop listeners who are willing to give Rocketman the time and attention it deserves will find plenty to enjoy.
Release date: September 1, 2023.
9. Lord Sko - United Palace
"At only 19 years old, NYC native Lord Sko has positioned himself as the true-school Hip Hop revivalist that every Hip Hop head should have on their radar. Sko is proof that classic Hip Hop is not lost in the new generation of rising artists and music lovers alike; he is a true student of the genre's rich culture, and his innate storytelling abilities and undeniable flow leave listeners with a sound that is both nostalgic and fresh. A master of his craft, Sko makes it known that he is not confined by any restrictive boxes – his personality, unique interests, and fashion sense set him aside from his counterparts."
Although the cover art of Lord Sko's sophomore full-length album may suggest a resemblance to Big L's classic 1995 debut album Lifestylez ov da Poor & Dangerous, United Palace is genuinely its own unique album. Lord Sko's voice and style differ from Big L's too, but he is still a skilled rapper. With his good voice and dope flow, Lord Sko establishes himself as a promising up-and-comer with this LP. Infused with nostalgic vibes mixed with fresh accents throughout, United Palace is a strong album from start to finish.
Release date: September 29, 2023.
Honorable Mentions
Mike, Wiki & The Alchemist – Faith Is A Rock
Mike Flips, Nord1kone & Seize – Life Cycles
Mickey Diamond & Camoflauge Monk – Capital Gains
Mansdem – Duck Soup
Swab – The Spy Ring
Rome Streetz – Noise Kandy 5
Daniel Son & Wino Willy – Gris-Gris
Hemlock Ernst & Height Keech – The Fall Collection
NapsNdreds & Nottz – Photos From The Darkroom
Joey Majors & Eto – Plausible Deniability
Nick Grant – Sunday Dinner
Joey Cool – Enjoy The View
Vic Mensa – Victor