On this site, you can find a list of what we think are the best Hip Hop albums of 2023. This Best Hip Hop Albums Of 2023 – Honorable Mentions list is a selection of Hip Hop albums released in 2023 that (in some cases just barely) missed our top 60 best-of-the-year list. All kinds of Hip Hop styles on this list: some of these 2023 honorable mentions are traditional boom-bap, there's a lot of underground and alternative/experimental Hip Hop, and some more mainstream-oriented offerings – whatever category label you can stick on any particular project, all albums here deserve attention for some reason. In any case, all the albums listed here are well worth checking out – go through this list at your leisure, and you will undoubtedly discover a couple of Hip Hop projects JUST for you, albums you otherwise might have missed out on. So here it is, not ranked but in release date order: the best Hip Hop albums of 2023 – honorable mentions.
Hit-Boy - Surf Or Drown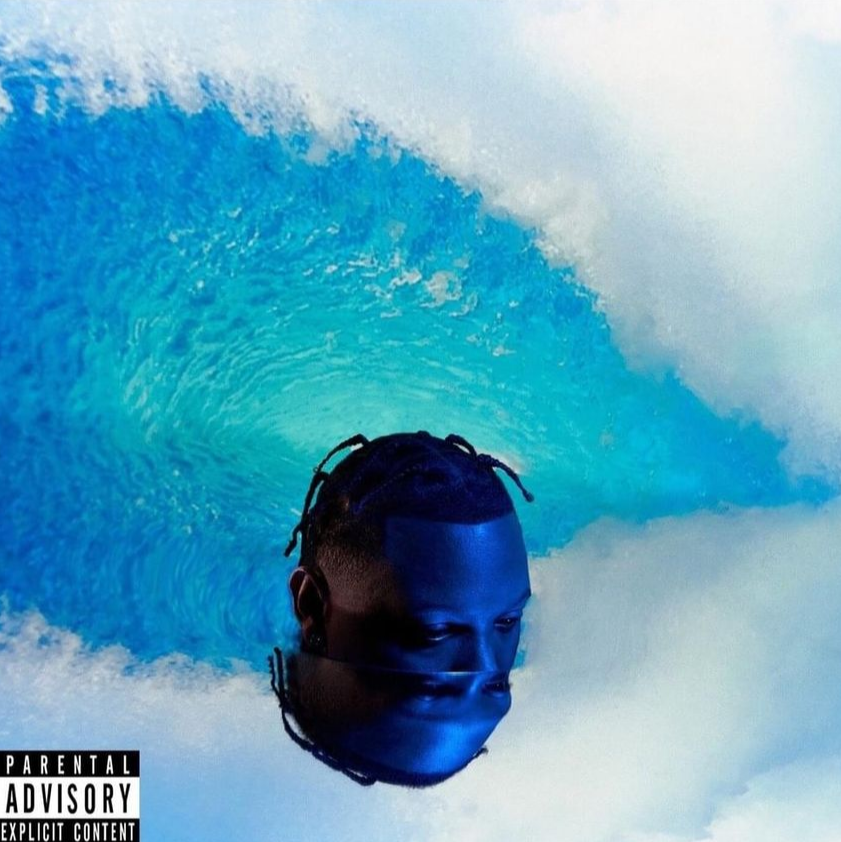 Hit-Boy's production has always been a bit too polished and poppy for our tastes, and this Surf Or Drown producer's album offers that typical Hit-Boy sound. Some good tracks (the one with Nas is our favorite), and some meh tracks – it's not a bad album at all, but not an especially memorable one either.
Release date: March 24, 2023. 
Zelooperz - Microphone Fiend
Microphone Fiend is Detroit's Zelooperz's first full-length release since his dope 2021 LP Van Gogh's Left Ear. Zelooperz's idiosyncratic flow is an acquired taste, but his energy and personality make Microphone Fiend a worthwhile listen even if a more traditional flow and delivery has your preference. Also, the instrumentals on this album are solid for the most part ("Climate Change" is our favorite) – Microphone Fiend is one of Zelooperz's strongest and most consistent albums to date.
Release date: March 28, 2023.
Mistah F.A.B. - EYE AM
One of the most prominent and colorful figures of the San Francisco Bay Area hyphy movement, North Oakland-based rapper Mistah F.A.B. presents a somewhat exceptional combination of street credibility, social consciousness, astute introspection, and irrepressible goofiness. it is hard to keep up with Mistah F.A.B.'s release schedule – this is his sixth or seventh release of the year (and it's not even April) – and we're not fans of everything he drops, but EYE AM is a quality release. His – cussword-free – bars are fun, and the beats are dope throughout. EYE AM is our favorite Mistah F.A.B. project to date.
Release date: March 24, 2023.
Kidd Called Quest - On The Beat
Nothing especially memorable on Kid Called Quest's On The Beat, but his 90-centric beats do the job, and appearances from guests Eto, Trife Diesel, Vic Spencer, L-Biz, Jae Hussle, El Ay, G Fisher, Azariah, Al Jamar, Year of Jordn, Brogawd, Blessit Nafay, Ice Grill, Curtis Coke, and DJ Sight complete what is dope producer's album that is well worth a listen.
Release date: March 20, 2023. 
Lil Eazy-E & Daz Dillinger - The Legacy
The Doggpound's Daz Dillinger and Eazy E's firstborn son Lil Eazy-E have teamed up for a new project to pay tribute to the memory of Eazy-E and N.W.A, and celebrate (classic) West Coast Hip Hop as a whole. This is a dope album from start to end, with features from Kokane, RBX, and Nhale (Nate Dogg's son), as well as from Kid Capri (and others).
Release date: March 20, 2023.
Alius Pnukkl & O1ad – Find Myself
Emcee Alius Pnukkl and producer O1 From Detroit's legendary group Almighty Dreadnaughtz have joined forces for Find Myself. The album contains 14 tracks with features from Guilty Simpson, DJ Los, Lord Jessiah, and others. These veterans know what they're about – this is a tight album, with nothing but banging boom-bap beats and confident wordplay from start to finish.
Release date: March 12, 2023.
Big Dese & Mike Martinez - Tommy DeVito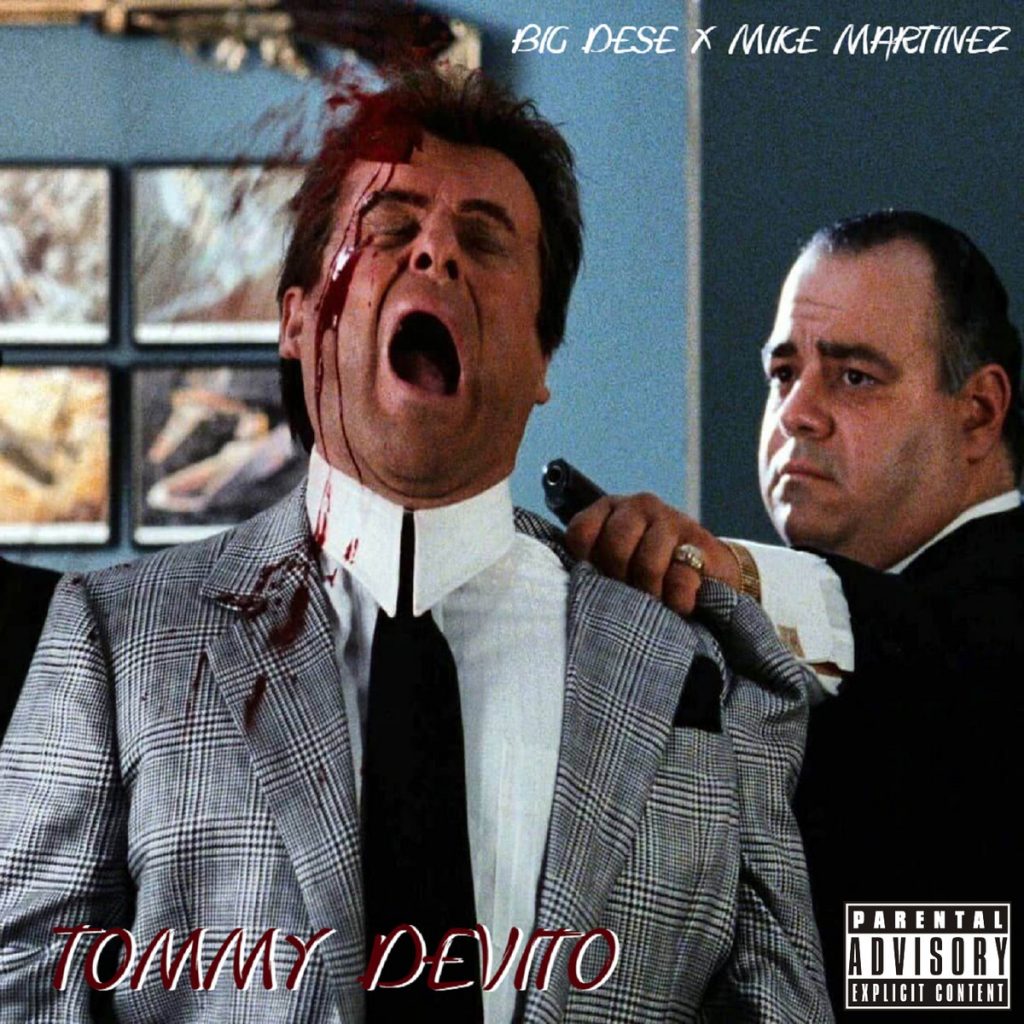 Rapper Big Dese teamed up with Florida-based producer Mike Martinez for this solid underground Hip Hop project. Dope bars and enjoyable beats over its entire 10-song tracklist – this is a fun listen.
Release date: March 10, 2023.
Mestizo - IWWIW​/​IIWII
Mestizo is a rapper from San Jose, California. IWWIW​/​IIWII is an ode to his personal human experience, past and present. Heavy drums and dope basslines laced with melodic and some experimental flourishes make for an enjoyable musical palette, and Mestizo's baritone flow and thoughtful bars add value to the listening experience.
Release date: March 9, 2023.
Oakland GMOs - System 2​.​0
System 2​.​0 from Oakland GMOs is just one of the many solid underground Hip Hop albums that dropped in the first quarter of 2023. The murky beats and sharp cuts by R-Type are dope as f – the overall sound of System 2​.​0 is kind of rough around the edges, but that's a big part of the charm of this project.
Release date: March 7, 2023.
Lord Apex & Drae Da Skimask - The Elevated And Elusive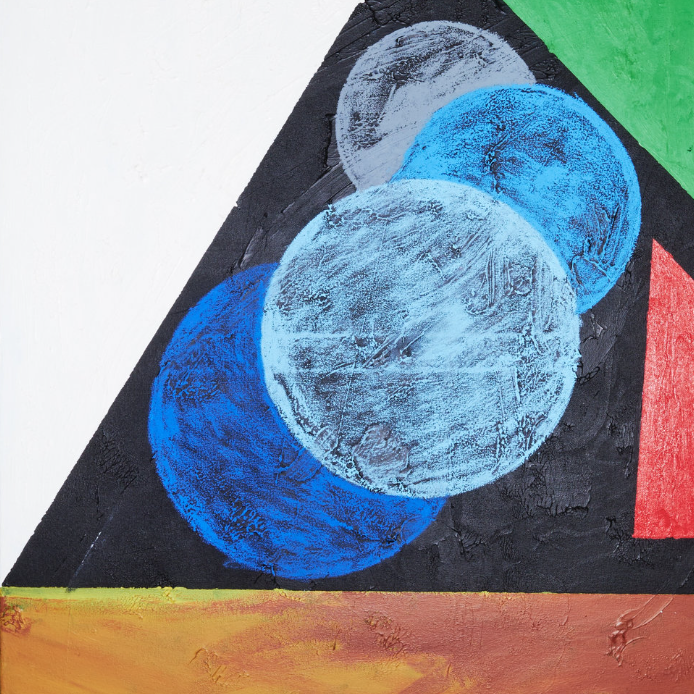 The Elevated And Elusive is a pretty solid piece of left-field underground Hip Hop from UK-based duo Lord Apex and Drae Da Skimask. Off-the-wall instrumentals and flows make for an entertaining listen, that will keep your attention from start to finish despite the mellow feel of the album throughout.
Release date: March 3, 2023.
Reignmakers - The Eye Of The Storm
Reignmakers is a Boston-based trio, and The Eye Of The Storm is their second studio album. If there's enough here to set The Eye Of The Storm apart from all the other dope underground Hip Hop projects that drop these days is doubtful, but there is something kind of different about the flows and beats here that makes The Eye Of The Storm an interesting listen – this project is worth your attention for sure.
Release date: March 1, 2023. 
Caine - My Thoughts
Caine is a Bone Thugs N Harmony-affiliated artist from Cleveland, Ohio. My Thoughts is a pretty good album, a bit overlong at 71 minutes, but entirely consistent from top to bottom. Caine's lyrical content is especially deep or memorable, but his flow is dope and his bars are entertaining enough. Production from Mook on da Beat (and others) is more than solid too, the melodic deep-bass beats are fun to listen to and not just for the mainstream crowd. BTNH's Krayzie Bone and Layzie Bone show up to add extra weight to the record, as do a lot of others – Kurupt most prominent among them.
Release date: February 24, 2023.
Canibus & Johnny Slash - Self Licking Ice Cream Cone
Canibus's problem has never been his pen game or his performances, his weakness often was his beat selection skill. On his best album Rip The Jacker (2003) Canibus got to benefit from elite production from Jedi Mind Tricks' Stoupe The Enemy Of Mankind, on some of his other albums he was let down by mediocre or even straight-up wack production. Self-Licking Ice Cream Cone is part of the better half of Canibus's catalog, thanks to Johnny Slash's menacing boom-bap production. Canibus is on point with his bars, and guests such as Rockness Monsta, Hus Kingpin, Kurupt, Ras Kass, Killah Priest, Ab-Soul, Kool G Rap, Chris Rivers, and KXNG Crooked add extra value. Not as good as Rip The Jacker, or Kaiju (Canibus's slept-on 2021 collaboration with BodyBagBen), but Self-Licking Ice Cream Cone still is plenty good.
Release date: February 24, 2023.
Hell Razah aka Heaven Razah & RoadsArt - Renaissance Art
Renaissance Art is the third full-length album from Hell/Heaven Razah and producer RoadsArt. Full-length is a bit of an overstatement, as the album runs for no more than 30 minutes and a couple of seconds, making it barely eligible for inclusion here. Still, a Hell/Heaven Razah record is always worth a listen, as this Wu-Tang affiliate knows what he's doing. Renaissance Art is on par with Renaissance Child and definitely worth a listen.
Release date: February 24, 2023.
Payroll Giovanni - Ghost Mode
Detroit rapper Payroll Giovanni's Ghost Mode is a must-listen for fans of stories of street life in a style reminiscent of '90s West Coast rap, with polished beats crafted by Cardo, Kidd the Producer (and others), and smooth flows from Payroll Giovanni and guests such as Jeezy and Babyface Ray.
Release date: February 24, 2023.
5Star - Letters From The Golden Era
5Star is a veteran duo from San Francisco, consisting of producer Don Lo Legendary and emcee Gennessee. The title of this project should tell you everything about what to expect: classic hard-hitting boom-bap beats combined with fresh lyricism and witty punchlines – this is a solid throwback Hip Hop album.
Release date: February 10, 2023
Enels - Kill All Evil
Boston-based producer/rapper Enels's Kill All Evil offers a solid slice of underground Hip Hop. "Ghost", with guest rhymes from Apathy and cuts from DJ Slipwax is a highlight, "Underground" (with Slaine) another – but there are plenty more tracks to enjoy. Enels's dusty boom-bap beats are a bit quirky here and there, as are some of the vocal performances (some of the hooks can be kind of annoying), but overall the positives far outweigh the negatives here.
Release date: February 9, 2023.
MCF & Hxlysmxkes - Mask Covered Faces
Mask Covered Faces is about as underground as it gets. Raw boom-bap beats and the bars to go with them – Mask Covered Faces is just one of the many dope underground Hip Hop projects released in February of 2023. Too short at barely 30 minutes, but well worth checking out anyway.
Release date: February 7, 2023.
Steel Tipped Dove - all the weight feathers don't have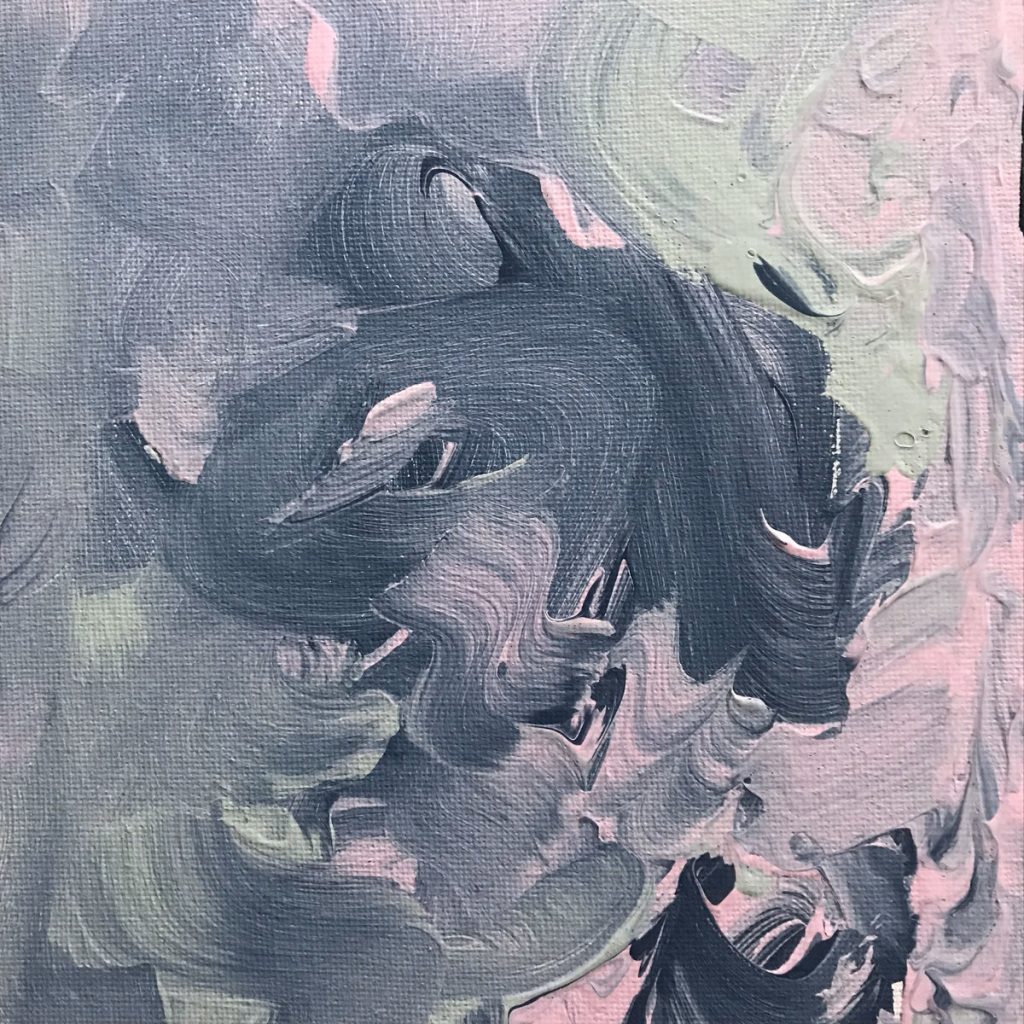 all the weight feathers don't have is a nice little left-field oddity from producer Steel Tipped Dove, composed of nothing but lush, dreamlike instrumentals – half of the tracks with vocals from the likes of Shrapknell, R.A.P. Ferreira, AJ Suede, Donwill, and others.
Release date: February 6, 2023. 
Gold Chain Music - Chain Reaction
Chain Reaction is a solid Hip Hop album by Planet Asia and his Gold Chain Music crew. Nothing especially memorable here, but no weak spots either – just a set of dope beats, and enjoyable vocals from Planet Asia, A Plus Tha Kid, Piff James, K Burns, Montage One, Skunkz, Lenox Hughes, TriState, Yah-Ra, Supreme Cerebral, Midaz the Beast, and Washeyi Choir.
Release date: February 6, 2023.
Rawlsmatic - Role Reversal
"Rawlsmatic is a duo consisting of respected producer-DJs, Rhettmatic (Member of the World Famous BeatJunkies, Visionaries, Cypress Junkies) and J Rawls (produced for Black Star, Slum Village, Beastie Boys, Capital Steez & more). Their debut collaborative album Role Reversal features vocals from Craig G, Blu, Ras Kass, Wordsworth, Sadat X, El da Sensei, Supastition, and others. This genre-bending album takes the listener on a sonic journey through moments of gritty Hip Hop as well as lush soul/R&B soundscapes, also providing a glimpse into modern jazz. Rhettmatic reminds you why he's one of the most respected DJs in the world with his masterful scratches throughout the album. J Rawls' signature Jazz-Hop sound meshed with Rhettmatic's West Coast bounce creates an undeniably hypnotic and original sound that is all their own."
Release date: February 3, 2023. 
Termanology - 50 Bodies 7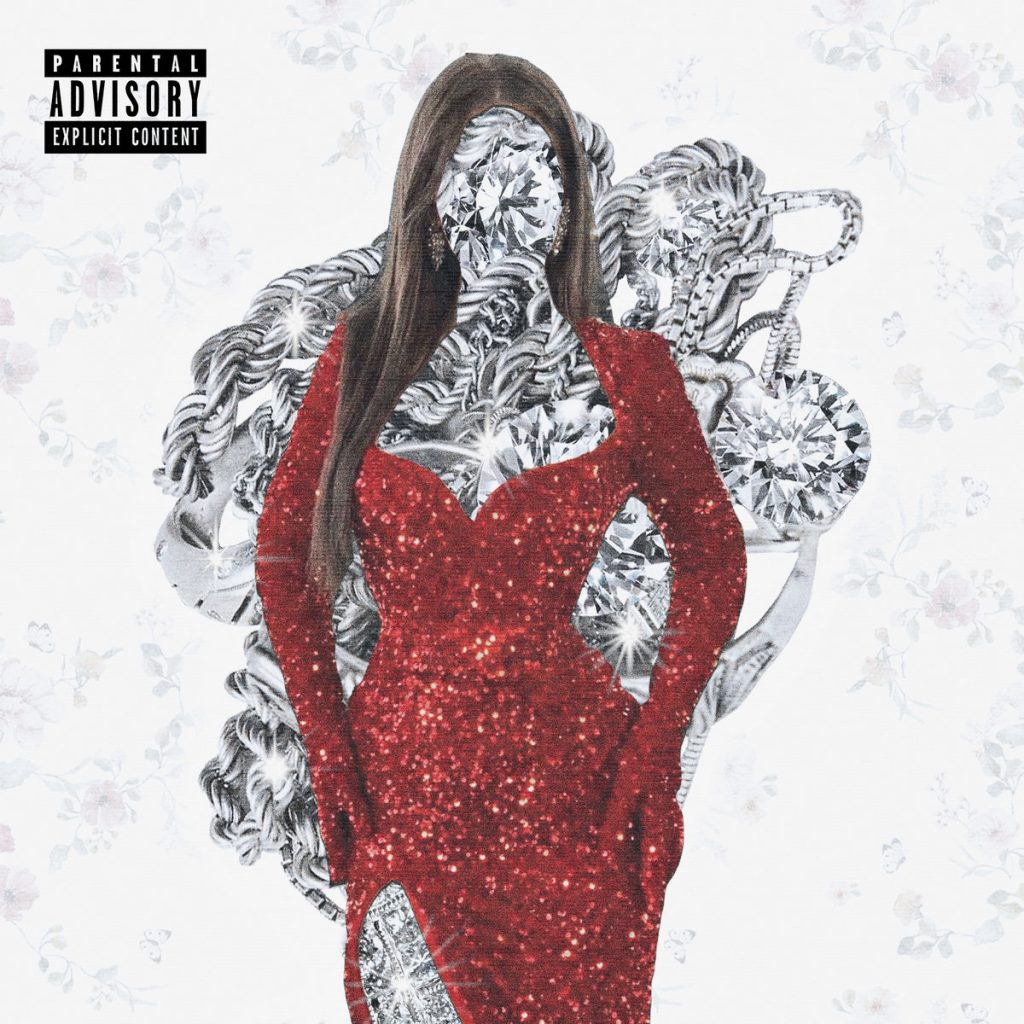 50 Bodies 7 is Termanolgy's 44th project. What we get here is not a regular album format with fully formed songs – most of the fifty tracks on this tape clock in around the one-minute mark, more snippets than songs really. It works nicely though,  50 Bodies 7 offers nothing but straight bars backed by hard 90s-centric beats laced with solid sampling and sharp cuts & scratches – pure Hip Hop from start to finish.
Release date: February 3, 2023. 
Stik Figa & DJ Sean P - Pookey: Stik Figa Finds Himself
Stik Figa is an emcee originally from Topeka who released a great album, Heresy, last year – entirely produced by August Fannon, one of our favorite producers of this era. This year Stik Figa got with DJ Sean P who took care of all the production on Pookey: Stik Figa Finds Himself. Although not especially memorable, DJ Sean P's laid-back 90s-centric beats serve as fitting backdrops for Stik Figa's bars – he is a way above-average emcee, who flows with an effortless air that makes the art sound easy. Pookey: Stik Figa Finds Himself is not Stik Figa's best work, but it is still better than most Hip Hop out today.
Release date: February 3, 2023.
Cosm - Tuscan Leather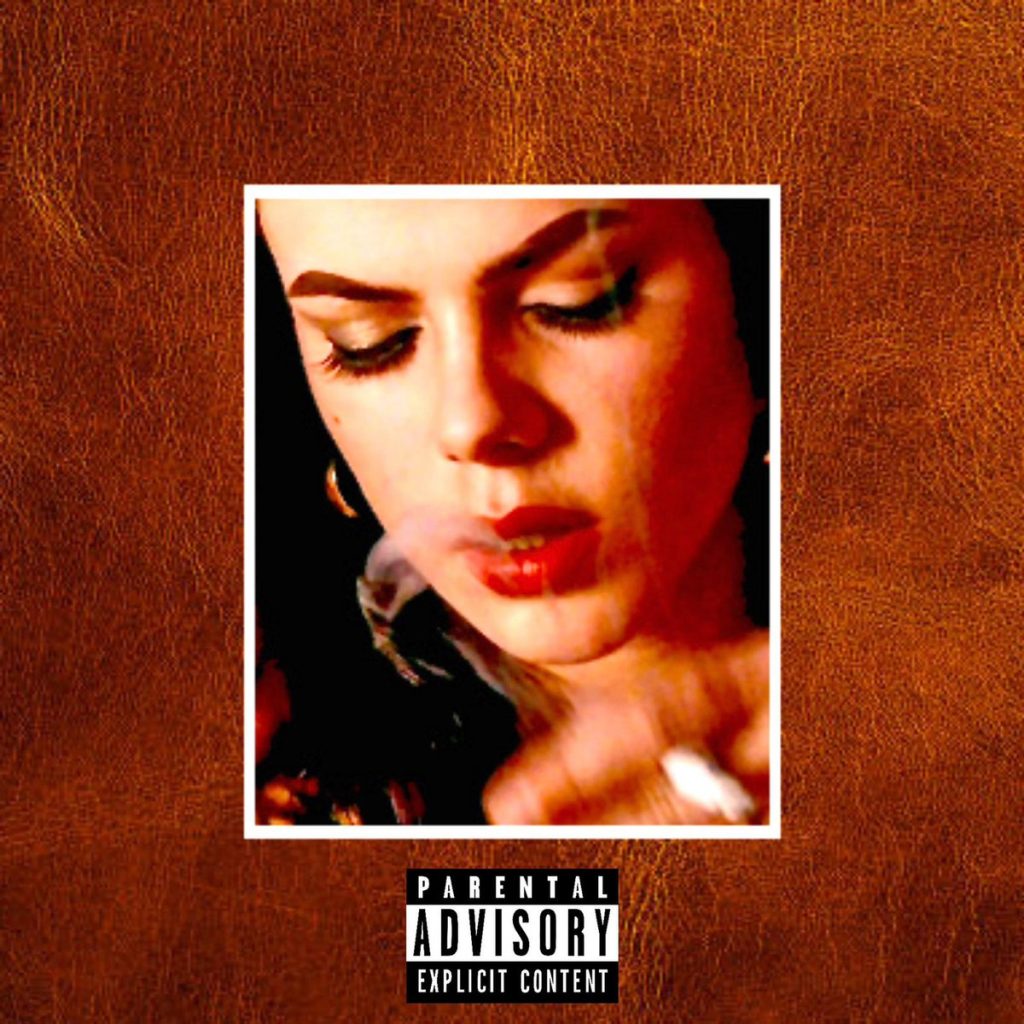 Cosm is a British emcee, and his Tuscan Leather is an album you need to check out if that Griselda-type sound is your thing – this album sounds like it comes straight from the depths of the New York underground. Cosm's monotone slow flow may not have a lot of range, but it perfectly matches the gritty boom-bap beats crafted by a producer called Andretti – Tuscan Leather is a strong project you will not regret giving a chance.
Release date: February 3, 2023.
Mooch & RDJR - Green Light
RDJR's melancholic underground production on Green Light is a knock-out – easily the strongest aspect of the project and the reason the album is included here. Mooch's content is pretty generic though, and his flow and delivery are an acquired taste. He sounds kind of like Westside Gunn – if you're not bothered by listening to a constant high-pitched whiny flow you will like this album more than we do.
Release date: January 31, 2023.
Styles P - Penultimate: A Calm Wolf Is Still A Wolf
Styles P has always had the same problem as his LOX partner Jadakiss: there is no doubt about their ability as emcees, but they never really succeeded in parlaying their skill into memorable albums. Penultimate: A Calm Wolf Is Still A Wolf is not that album either. It's not bad at all, but it just doesn't leave an impression. Thankfully Styles P refrained from infesting this album with corny R&B choruses, something both he and Jadakiss often spoil their own albums with, but overall the album still lacks punch.
The album is produced by Brady Watt and Styles P himself, and the beats they crafted are all solid enough, but also kind of bland. Styles P (and Jadakiss too) should get with a producer like The Alchemist or Apollo Brown and let them create some beats to justice to their rhyme skills. Maybe for his last album that will follow this penultimate one? Penultimate: A Calm Wolf Is Still A Wolf: good, but not great – at least Styles P is consistent in his output.
Release date: January 27, 2023.
Ty Farris & Trox - Welcome 2 Room 39
Detroit emcee has dropped plenty of underground heat in recent years, and this collaboration with producer Trox is one of his finest projects yet, on par even with the best entries in his excellent No Cosign Just Cocaine series. Slick boom-bap beats, smooth flows, and entertaining content – Welcome 2 Room 39 is a great addition to Ty Farris's discography.
Release date: January 27, 2023.
Mickey Blue - A Long time Coming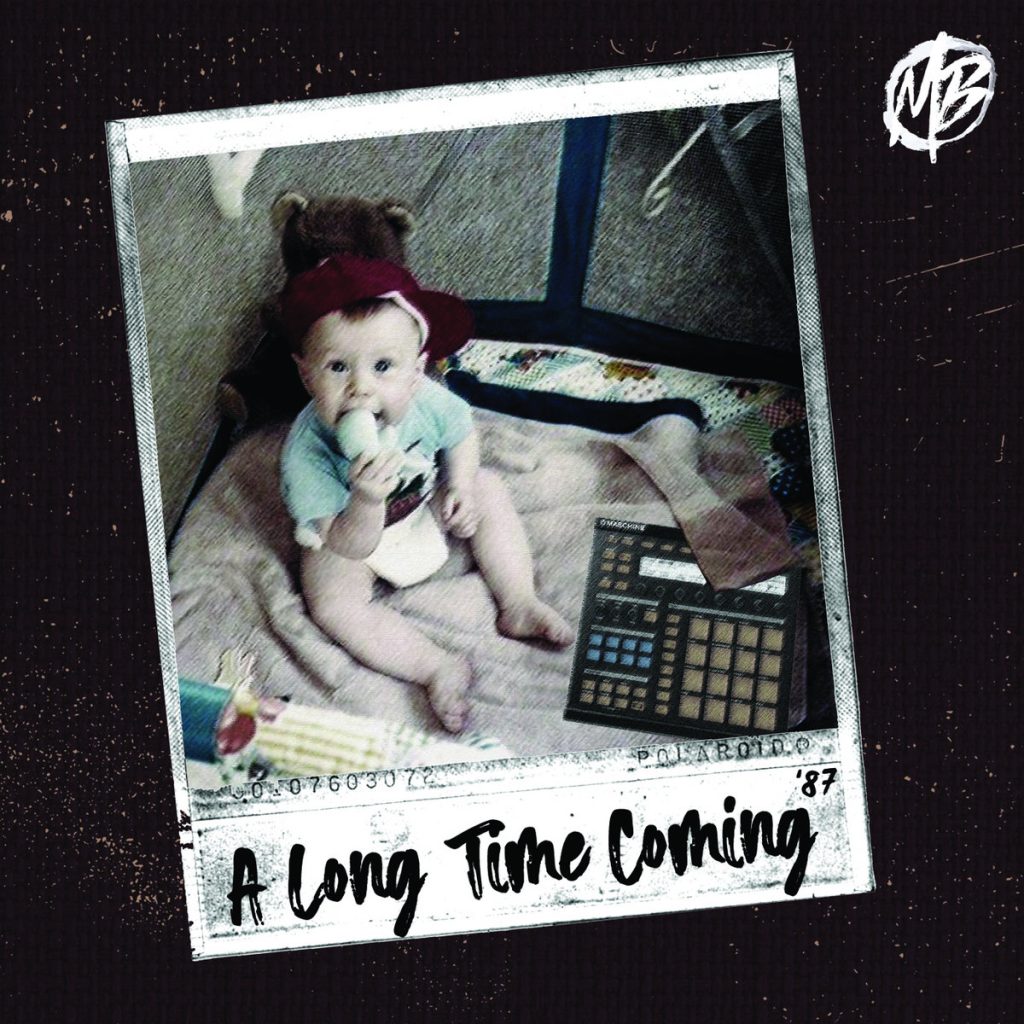 A Long Time Coming is NYC-based producer Mickey Blue's debut album. The album is composed of obscure samples, bass-filled beats, and razor-sharp cuts, coupled with veteran wordsmiths providing lyrical knock-out blows. Mickey Blue is an ambassador of that authentic boom-bap sound, on this album bringing grimy street bangers, some up-tempo joints, and a couple more ominous-sounding songs. A Long Time Coming is a strong album, especially Hip Hop traditionalists will love this one.
Release date: January 27, 2023.
Great Lakes Collective – Impressive Debut
Great Lakes Collective is a three-man crew (two emcees and a DJ) from Cleveland, Ohio, making early 90s-style Hip Hop. Impressive Debut is a pretty good project, there's an infectious energy here that makes it a fun listen. Bizzy Bone and Layzie Bone from Bone Thugs N Harmony appear to give Impressive Debut a bit more cachet. Impressive Debut = dope throwback Hip Hop, check it out here.
Release date: January 25, 2023.
Speak The Rebel - Cospatriot Junkbox
Speak The Rebel is an emcee from Boston, and his Cospatriot Junkbox is a pretty strong album. Speak The Rebel's flows and the (mostly boom-bap) instrumentals that serve as backdrops for his bars are slightly left-field – definitely not run-of-the-mill and all the more interesting for their edginess.
Release date: January 23, 2023.
Ekoh - The D4Tour
Las Vegas rapper Ekoh's The D4Tour is the fourth album in his Detour series, and it's another solid entry. Ekoh effectively straddles the fence between indie underground Hip Hop and mainstream rap. His sound is really varied over the album's 20 tracks, but entirely cohesive at the same time. Ekoh switches up vocal styles constantly, going from straight spitting bars to emo-rapping to singing even – and somehow it works. The D4Tour probably is a touch too polished, modern, and mainstream-oriented for Hip Hop traditionalists – but thanks to the easy-listening instrumentals and Ekoh's relatable content it is good enough to merit a listen and to deserve a spot here.
Release date: January 23, 2023.
C-Jillz - The Wager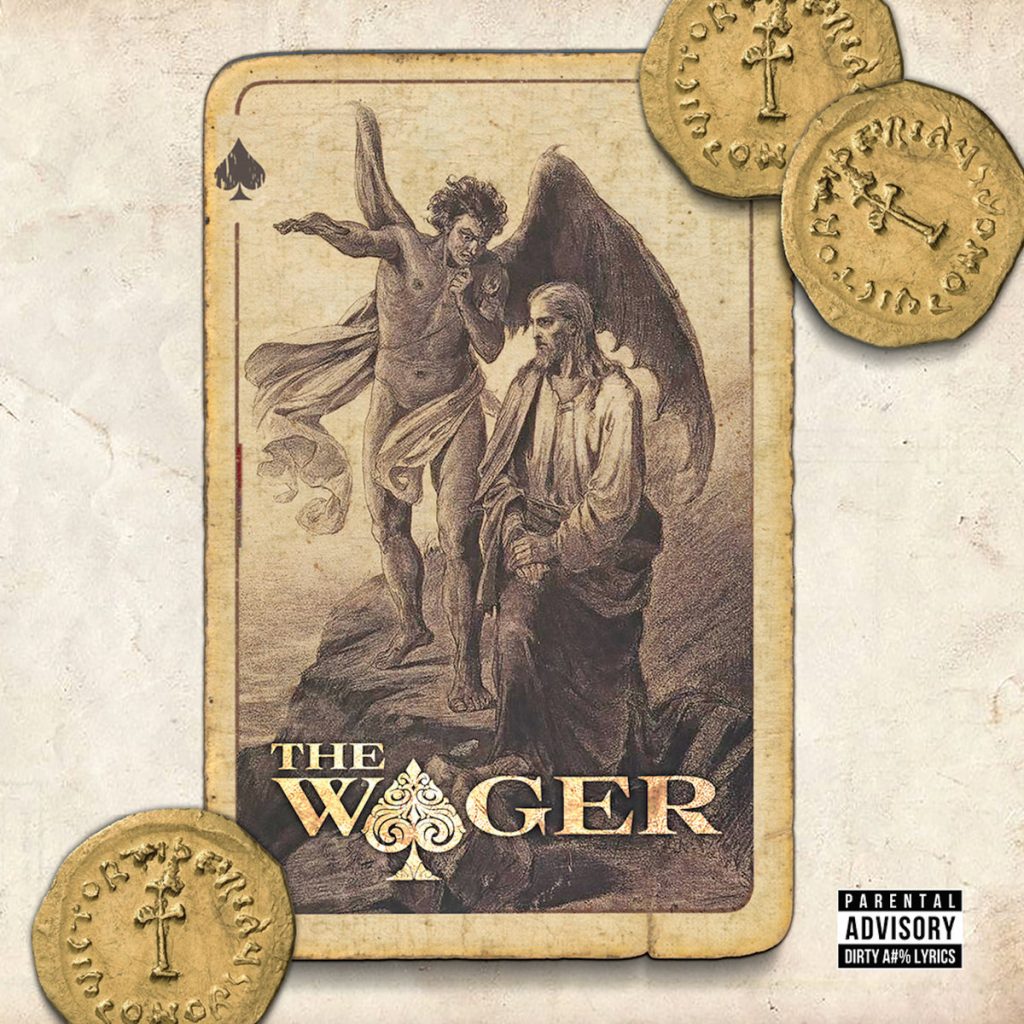 C-Jillz is a Chicago-based beatsmith, and his The Wager is a pretty great producer's album – composed of nothing but dope beats and bars. C-Jillz recruited rappers like Vic Spencer, AM Early Morning, Original Super Legend, and Sean Strickland (among others) – and most of them come with their A-game. Favorite track: "Learn Today" (with Joe Glass).
Release date: January 20, 2023.
Dallas Ford – We Were Told It's Ok To Be Here
Dallas Ford is a Pennsylvania-born rapper, We Were Told It's Ok To Be Here is his debut studio album. We Were Told It's Ok To Be Here is a concept album that follows a character in his/her late-20s from the ball dropping on January 1 through December 31 and all of the trials, tribulations, celebrations, heartbreaks, and self-exploratory moments within. Sonically, the album pulls inspiration from the lo-fi subgenre, mixing gritty 90's boom bap samples, sounds from 1950's radio broadcasts, amateur field recordings, home videos, and 20th-century jazz samples with speckled and textured instrumentation – resulting in compelling backdrops for Dallas Ford's bare-bones constructed storytelling. We Were Told It's Ok To Be Here is unlike any other Hip Hop album you will hear this year, and we applaud it for its originality and its authenticity.
Release date: January 20, 2023.
Ea$y Money & Chilla Jones - Ea​$​y & Chill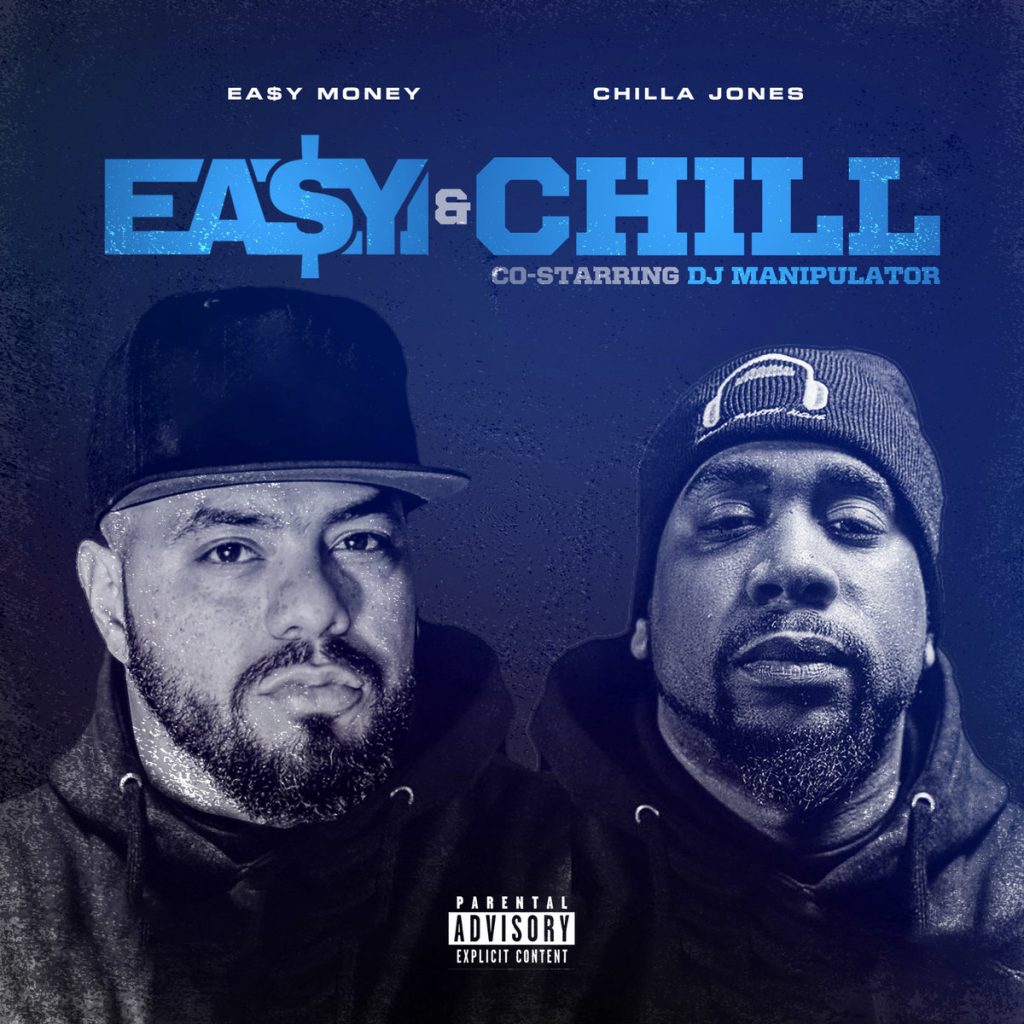 Ea​$​y & Chill is a joint album by Ea$y Money of St. Da Squad and Kingpen battle rap royalty Chilla Jones, with production and scratches by DJ Manipulator. Nothing spectacular here, but Ea​$​y & Chill is an enjoyable piece of straightforward Hip Hop that is worth your time.
Release date: January 17, 2022.
DJ Flipcyide - B.A. BA-RUCKUS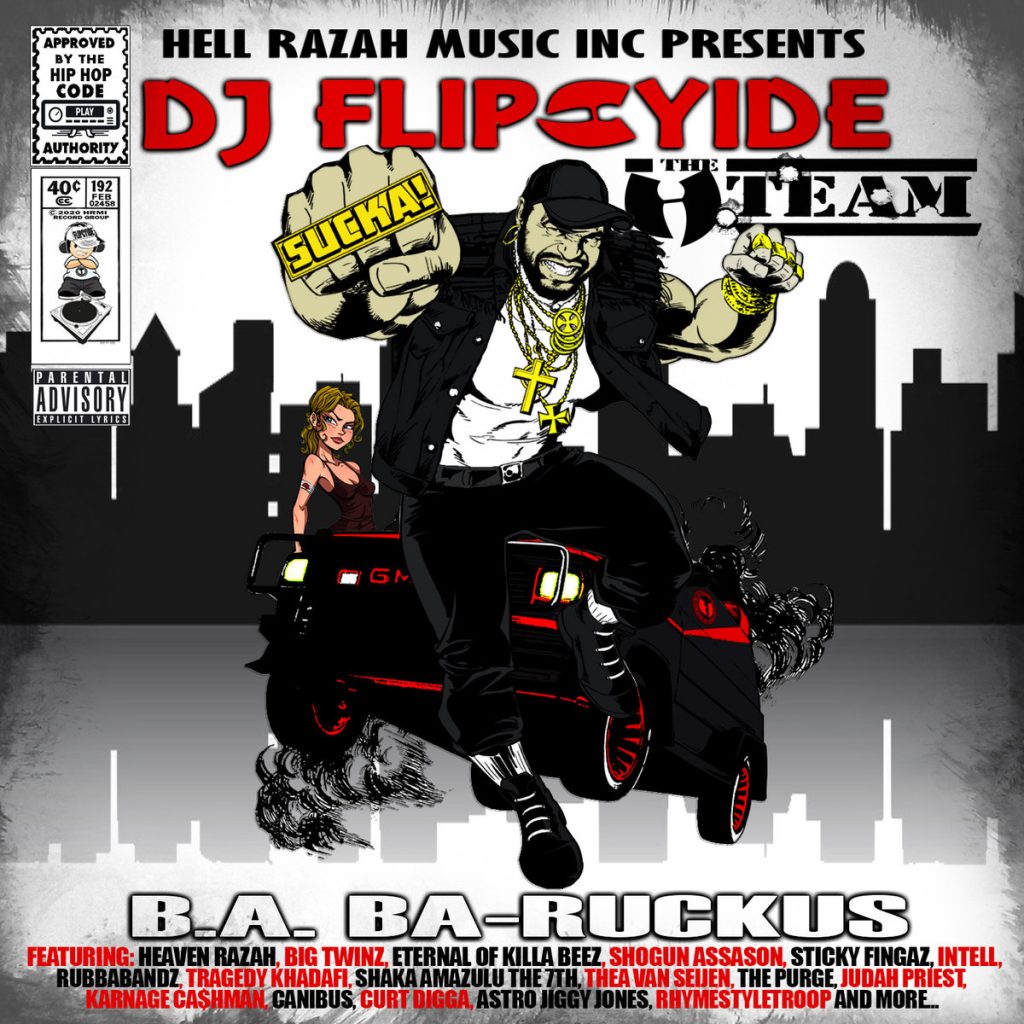 Las Vegas-based DJ Flipcyide is an official Wu-Tang DJ, and for the vocals on his B.A. BA-RUCKUS album he recruited Heaven Razah aka Hell Razah, Sticky Fingaz, Big Twins, Tragedy Khadafi, Canibus, iNTeLL, Judah Priest, Astro Jiggy Jones, Shogun Assason from Killarmy, Shaka Amazulu The 7th, and others. B.A. BA-RUCKUS offers an enjoyable dose of 90s-centric boom-bap, laced with DJ Flipcyide's sharp cuts & scratches.  
Release date: January 15, 2023.
Phonk P & godBLESSbeatz - Samples Of Eden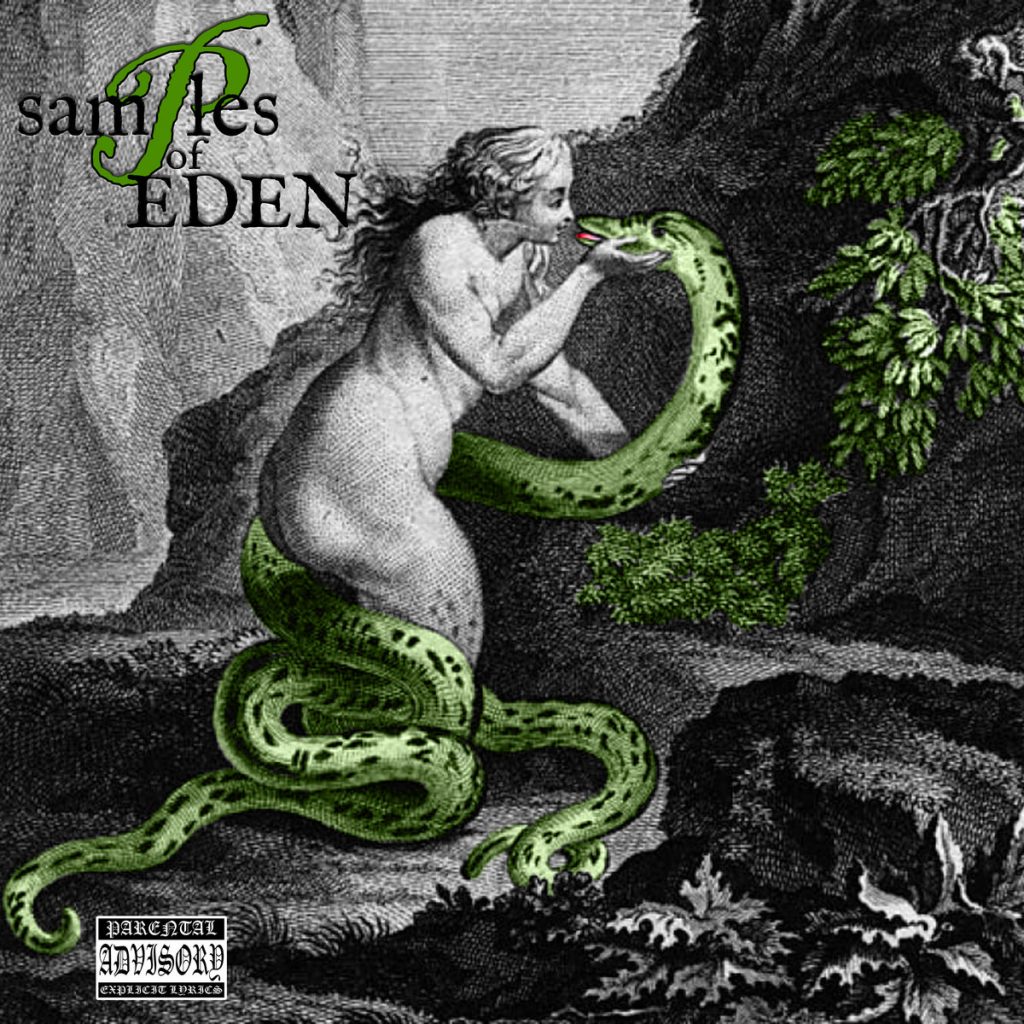 Compton native Phonk P delivered a nice underground project with Samples Of Eden. The album is exclusively produced by godBLESSbeatz, whose beats are smooth and gritty at the same time – gelling well with Phonk P's flows and rhymes, and those of the guest rappers he recruited. There's little here to distinguish Samples Of Eden from all the similar-sounding Griselda-inspired underground Hip Hop projects released these days, but this album definitely is better than average.
Release date: January 15, 2023.
Him Lo & Wino Willy - GodDon'tF%kWitU
GodDon'tF%kWitU is Him Lo of Da Buze Bruvaz's best record yet, even if his recent collaborations with British producer Giallo Point were dope as f too. Wino Willy's rugged beats on GodDon'tF%kWitU are a perfect match for Him Lo's raw rhyme style and his hard-hitting bars – this is some solid underground Hip Hop.
Release date: January 6, 2023.
Memphis Reigns & D​-​Mitch - Kasan
Kasan is an interesting collaboration between California-based emcee Memphis Reigns and producer D​-​Mitch, coming 14 years after their first joint album Skeleton Crew Diaries (2009). D-Mitch's guitar play and the sung hooks on most of the songs give this album a crossover vibe at times, but it is Hip Hop enough to give it a recommendation – Kasan is well worth a listen.
Release date: January 6, 2023.
Mad1ne & Blazy Green - Wiggy Wonka & The Gas Factory
Veteran San Antonio emcee Mad1ne (Mad One) hooked up with producer Blazey Green (and DJ Tekneek) for this short but fun golden-age-flavored project. Don't let the quirky title and cover art put you off – this is a dope throwback boom-bap album composed of nothing but strong bars, beats, and cuts (a couple of useless interludes aside, that is).
Release date: January 6, 2023.
Michael Paul Taylor - Fine Dining
Michael Paul Taylor is a veteran producer from Oklahoma City. On Fine Dining, he takes care of most of the vocals too – the result is a well-rounded project that will appeal to boom-bap fans especially. Taylor's raw beats and obscure samples give Fine Dining a slightly left-field vibe, the album's sound is different enough to make it more than just another throwback record – it's the instrumentals that are the big draw of Fine Dining. Taylor obviously is a producer first and a rapper second: he is not the best emcee you've ever heard. But his bars are clever and entertaining, and his mic presence is strong – put together with the contributions of a couple of guest vocalists and his appealing beats, Taylor has delivered a fine listening experience that will hold your attention from beginning to end.
Release date: January 6, 2022.
Ruby Stacks - The Conviction Of Raa Beonyi The Firstborn
The Conviction Of Raa Beonyi The Firstborn is the third album in the Raa Beonyi series by Amsterdam-based producer/emcee Ruby Stacks, following on The Chronicles Of Raa Beonyi (2020) and The Catharsis Of Raa Beonyi (2022). The twelve-track The Conviction Of Raa Beonyi The Firstborn is a tight, self-contained affair – all beats were crafted by Ruby Stacks himself, and there are no guest rappers either. Stack's flows and rhymes are alright, but it's the atmospheric instrumentals that are the album's strongest side. There's something unique about these beats – Ruby Stacks definitely created his own sound, which sets this project apart from all the mediocre Hip Hop out these days. 
Release date: January 5, 2023.