"What record defines the Golden Age of Hip Hop?"
A few weeks ago a friend asked me this seemingly simple question and it caused a minor ruckus between us. We are still friends, but to understand the reply he got I must first explain my position.
The only group of people more annoying than Hip Hop purists are the ultra-religious nutjobs, and believe me they are almost dead f****** even.  Before this now escalates into a major ruckus, let me clarify by saying if you happen to fall into the latter category, my late grandmother's aspiration was to be your leader, and I loved her dearly – God rest her soul.
Now, speaking as a self-proclaimed Hip Hop purist, there are very few things that get us more riled up than top 10 lists, G.O.A.T. brackets, and why KRS-1 never makes it to the top 3 of either. The one thing we all seem to agree on with far less ruckus is the approximate start and finish of the aptly-named "Golden Age", beginning with EPMD's "Strictly Business" in 1988 and ceremoniously ending in 2003 with Jay-Z's "Fade to Black" pièce de résistance at Madison Square Garden in NYC – a fitting end and the only location on planet Earth where that could possibly happen.
There was little flack as I set the time period and stage for our burgeoning dispute, other than to say that it was Kane and not EPMD that kicked off the era. The only reason I disagreed was that he was on the Marly Marl record "The Symphony" which marked the end of the "classic era" of Hip Hop in my opinion. Don't get it twisted… Big Daddy Kane was a GOD to me and completely untouchable.  Everybody on my block had the high-top fade with the part carved into the front like a canal through a mountain, but his style and dress code was not relatable to us as kids. Kane was someone that my older brother, a big-time RUN-DMC and LL fan, listened to – but the Golden Age was to represent a changing of the guard so-to-speak.
I heard "You Got's to Chill" for the first time on Ralph McDaniels' Video Music Box and it immediately stuck to my little brother and I like flies on old Kool-Aid. It wasn't so much the immediately recognizable Roger Troutman "More Bounce to the Ounce" sample that we heard my Aunt play over and over, but the first time we saw a rap video where the artists were playing around with each other the same way we did our friends in the neighborhood – and that made them relatable in a big way. The video was hilarious and it kicked us off the proverbial cliff making Hip Hop a lifestyle we embraced now more than ever.
"So are you saying that EPMD's 'You Got's to Chill' defines the Golden Age?"
Nope…but it's a damn good start to the conversation. Emphasizing my disdain for lists, I believe that if you must start one then the criteria for any entry associated with the golden-age has to begin with "timelessness". In other words, if you heard it today for the first time it would sound just as fresh and innovative (or better) then what is moving at the moment. No disrespect to classic-era Hip Hop (pre-1988), but there's a sound that is undeniable and symbolic of that period. Regardless of era, I would put LL's "Rock the Bells" and Run-DMC's "Sucker MCs" against anything popping at ANY time.
But EPMD's writing and production marked the end of the traditional boom-bap and "Impeach the President"-style sampling that so epically helped define the classic era of Hip Hop (MUCH respect to the great Marly Marl). Their usage of the Roger Troutman sample was the beginning of a logical progression in production complexity that signaled a nuclear explosion of creativity and ingenuity that would go on to mark the ever-judgmental measuring sticks of irritable Hip Hop purists everywhere. While Erick and Parrish's boastful back and forth delivery was still heavily influenced by the classic-era lyrical content and method of delivery, somehow things seemed different now.
De La's "3 Feet High and Rising" was released that same year and Hip Hop veered off on an epic tangent of innovation and experimentation that would ultimately go on to define what the "Golden Age" was all about. The alternative jazz/funk/soul-infusion production style of Prince Paul combined with the lyrical content and clever delivery of Posdnous and Dave was infectious. The track titles were also something I hadn't seen since checking the back of my dad's old Funkadelic and Eddie Hazel albums. "Transmitting Live from Mars", "Cool Breeze on the Rocks", "Potholes in My Lawn"…are you serious?! These guys were weird as f***, but I couldn't get enough. Though it was still there, it was definitely a different style of boom-bap.
"Ok…'Me, Myself, and I' is a good choice, but the 'Buddy' remix was more critical because it officially introduced the Native Tongues"
Yes, it absolutely was – but I wasn't finished. "Buddy" is one of the most important records of the era. The Native Tongue was an ill concept to wrap your head around and a BIG part of the Golden Age message. All these artists on one track – De La Soul, Queen Latifah, Monie Love, ATCQ, and The Jungle Bros defining their collective crew and message of positivity to that Taana Gardner "Heartbeat" sample was MONEY and definitely helped define the era, but it's still way too early to make a decision.
Another Ralph McDaniels Video Music Box moment introduced me to a group that would forever change the way I listened to Hip Hop production and "the message" given by the MC. Guru from Gang Starr blew my mind on the "Words I Manifest" remix with one verse:
Knowledge is wisdom, understanding
Truth's the proof, so won't you throw a hand
In the air, put up a peace sign and be fine
If so we're feeling good we should we could we would
Stop, think for a moment OK?
And then sway while I convey that we must do away
With all the stress and strife, so God bless your life
Use kindness, and never blindness
And you will find that this perspective is best, check it out
These are the words that I manifest
I had NEVER heard anyone talk that way before, Hip Hop or otherwise.  My dad's poetry lessons forced me to check for the lyrics, and combined with DJ Premier's production Gang Starr definitely had my supreme attention. I couldn't get enough of the raspy authority that Guru rhymed with, and there was that jazz-influence again that was so familiar from time spent with my grandfather. The essence of the message was almost a continuation of what we had just heard on "Buddy" – positivity and upliftment. Knowledge of self and understanding of your surroundings to improve your situation and of those around you.
When listening to anything I found myself now asking the same question over and over – "What are you saying?" It came from my dad's dry "lessons" when I was sure that my time was being wasted on complete nonsense. But here were these beautiful poets passing on these invaluable new lessons that demanded to be heard. Their DJ's understood and would make sure of it.
"Ok, I feel you on that, but are you saying that you would take Gang Starr's 'Words I Manifest' over ANYTHING BDP put out??!!"
Nope! But let's be very clear for a second. KRS-1 is an emcee. There is a big difference between a rapper and an emCEE. He cannot and will not be contained, transcending any concept of an "era". KRS is undefinable and the supreme voice for Hip Hop culture as we know it.
I put BDP and Public Enemy in the same category because they represent and enforce what this art form is all about. Chuck D and KRS are the defense ministers, lawyers, judge, and jury of Hip Hop.
"Fair enough…"
Ok, that all being said – let's skip ahead to 1992. If ever there was an album that deserved its place in history as part of the Golden Age, it's Dre's "The Chronic". That smooth gangsta s*** crept out of every car, speaker, and pair of headphones 360 degrees in every direction from Compton – and introduced us all to the D-O-DOUBLE-G.
The Parliament Funkadelic backdrop kept heads bobbin' to Dre's hard hitting lyrics as he introduced the mainstream to life on the West Coast. Up until this album hit the streets, I thought my mother was the most profound cusser I had ever heard. Dre topped her, and to prove it – she even agreed. To me? That was the single biggest co-sign he could've gotten back then.
Just another motherfuckin' day for Dre so I begin like this
No medallions, dreadlocks, or black fists it's just
That gangster glare, with gangster raps
That gangster s***, that makes the gang of snaps, uhh
Word to the motherfuckin' streets
And word to these hyped a** lyrics and dope beats, that I
Hit ya with that I, get ya with
As I groove in my four on deez, hittin the switches
When this record hit, the furthest west I had ever been was Philly. "Let Me Ride" was one of the dopest records out, but back then nobody was "hittin switches" in New Jersey, so I had no idea what the hell they were talking about until I saw the video. Even then I thought a bouncing car was the stupidest s*** I had ever seen. But those brothas were having fun and that's all that mattered to us.
"Oh so your West Coast now??"
Didn't we resolve this fifteen years ago my G?! Good music is good music and it doesn't matter where it comes from. Hip Hop culture and the art form doesn't recognize race, color, or creed. It embraces all and accepts contributions from all. It's about creativity and building on top of what came before it. The sound you hear today is a direct reflection of that philosophy and will continue to grow and break new ground as new artists embrace it.
"But you forgot Low End Theory…"
Let me make something else very clear. ATCQ's "Low End Theory" is the quintessential Hip Hop album – from any era. Why do I say that? Because it moves me now, the same way it moved me when I first heard it…plain and simple. I brush my teeth, walk, and conduct most other physical activity thats none of your business in sync with "Check The Rhime" – at 96.4 bpm. For that reason and that reason alone, I am completely biased when it comes to any conversation involving that album. When my grandfather, who was the coolest human being to walk planet Earth as far as I am concerned, asked me to playback "Verses from the Abstract" while driving back from a Jazz gig he had in Baltimore, that was all the justification I needed.
From, the "Back in the days when I was a teenager…" opening, to Busta Rhymes exit "OB-serve the vibe and check out the scenario!", it is literally the essence behind my love for the art form. I could identify with Q-tip and his banter with Phife more than any other artist at the time.  The live jazz instruments of the production was very familiar to me and my appreciation for Tip's ear ran deep. This album was literally the soundtrack of my teenage life and beyond.
"Pete Rock was a WAAAY better producer though! He actually made beats, anybody can pick great loops!"
Completely and utterly disagree. Pete Rock and Q-tip were very similar back then, and unquestionably much more than dope loop pickers. The jazz-influenced horn riffs, hard hitting kicks and snares, and unrelenting bass that drove the rhythm of each track were unmistakable. Whether or not they just picked sampled loops or thumped out beats from an MPC – you must have an ear for the sound, understand key, keep time, and be able to hold bars together for the genius lyricists of the era. Primo, The Beatminerz, Easy Mo Bee, Large Professor, Diamond D, Lord Finesse, and The Dungeon Family just to name a few – were literal virtuosos and formed the sound of the Golden Age that is still prevalent and emulated even today.
I played "They Reminisce Over You (T.R.O.Y.)" literally until the tape popped in my piece-of-s*** double-deck Panasonic S-XBS.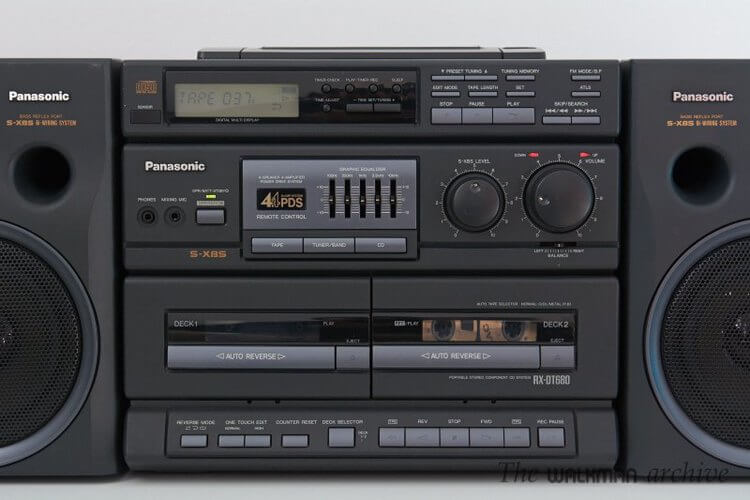 I remember the model because I was one of the dumb asses that believed XBS actually meant "extra bass". What it really meant was "extra BS" added to the sound quality of my beloved tape collection.
"What about November 9, 1993??"
The day the RZA changed Hip Hop forever. I know there was another album that was released that day – and by my favorite group no less – but I didn't get to "Midnight Marauders" until after "Illmatic" was released almost six months later. The nine brothas from NYC: RZA, GZA, Meth, Inspectah Deck, Raekwon, Ol Dirty, U-God, Masta Killa, and Ghostface Killah had the illest names in the game and we were all in.
"Enter the 36 Chambers" consumed every waking moment of my freshman year at Hampton University. If I wasn't blasting it on wake up, then every room on my floor had their doors open allowing RZA's grimy signature to permeate through the floors and from cars outside. Mostly it was "Protect Ya Neck", "C.R.E.A.M.", or "Can It Be All So Simple" – or all three at the same time – but it was like heroin and it had us all in a trance. The haunting piano riffs mixed with the very same Kung-Fu theater sound effects that we practiced as kids made us insane, and those of us from the tri-state area (NYC-NJ-Connecticut) felt immense pride to be so far south with this album having the effect that it did. Maryland, DC, and Virginia cats were wearing Timberland boots and hoodies and for a few months we all finally had something in common (because I was NOT feeling that DC Go-Go…). No one had heard anything like that before…or heard anyone like ODB. His verse on "Protect Ya Neck" still gives me chills. Not so much the lyrics, but the way he gave it to you from the build up when he started singing…
Come on baby baby come oooonnnnnnnnnn….
The Ol' Dirty Bastard straight from the Brooklyn Zoo
And I'll be damned if I let any man
Come to my center, you enter the winter
Straight up and down that s*** packed jam
You can't slam, don't let me get fool on him man
The Ol' Dirty Bastard is dirty and stinking
A son, unique rolling with the night of the creeps
There was nobody and I mean NOBODY talking like that back in '93. "Come to my center / you enter the winter.." WHAT??!! When I heard that I was literally scared of what this man could possibly look like. I knew he could not give a solitary galactic f***, and when I finally saw his picture my fears and suspicions were proven 100% correct.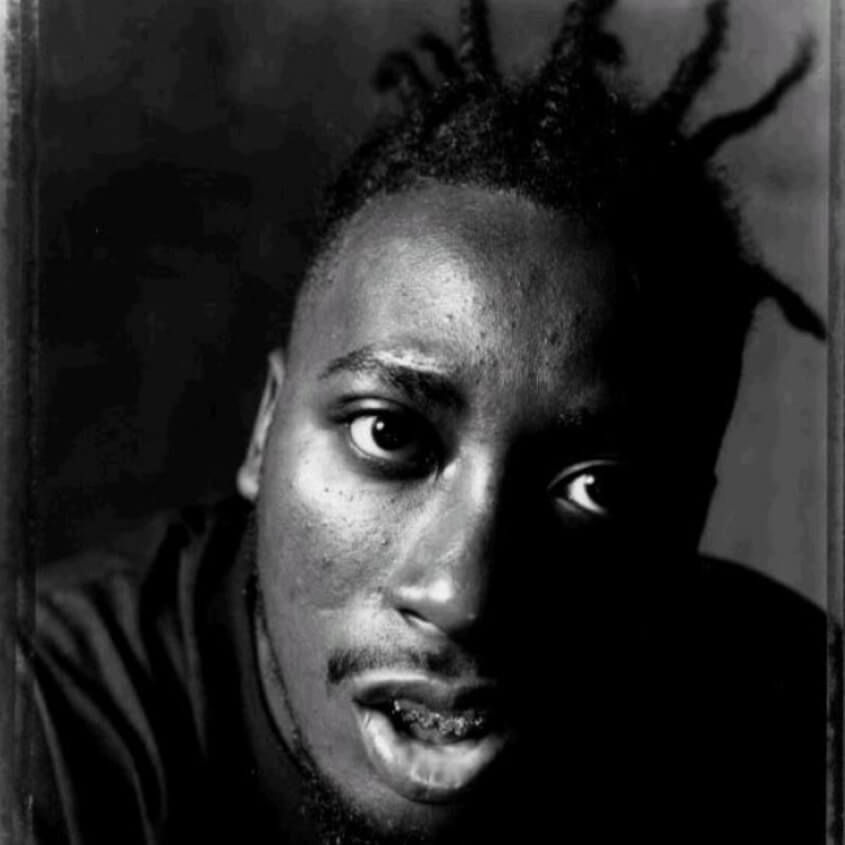 Without ODB (RIP) the Wu just has not been the same. This record makes a real strong case for the joint that defines the Golden Age of Hip Hop and what it means –
"WORD! That's my choice, 'Protect Ya Neck' goes harder than any record of the era"
Ok, I can't and won't disagree, but tell me real quick in five sentences or less – what the hell were they talking about on this record? GO…
"awkward silence…"
I have nothing but honest to God monumental and genuine love for the Wu, but if you say you knew what Supreme Mathematics was all about in 1993 then you're a damn liar. This was the ultimate hype record, and I get it – but outside of maybe Ghost and Meth most people didn't understand what the f*** they were talking about. I type this as I'm listening to "C.R.E.A.M." and reciting the lyrics verbatim.
"You are BUGGIN…Is it time to discuss Illmatic yet?!"
The greatest debut album by the greatest emcee alive or dead. Nas was, and still continues to be, the consummate street poet and one of a select few known on real first name basis worldwide.
When I first heard this album starting from track 1, "The Genesis", I was more enamored with the "Wildstyle" intro than the "Live at the BBQ" backdrop which was what he was most known for at the time. It was one of my favorite movies, and I had seen it no less than fifty times. When I heard, "..so stop f***** around and be a MAN!", I was already hooked and placed directly in the setting Nas wanted. Then "NY State of Mind" kicked the door in…
Rappers I monkey flip 'em with the funky rhythm I be kickin'
Musician, inflictin' composition
Of pain I'm like Scarface sniffin' cocaine
Already locked in because of "Wildstyle", then that unmistakable Primo beat drops and this larger than life poet starts rhyming about a "musician inflicting compositions of pain". After having read poetry now for quite some time (thanks Dad…seriously), I know that anything inflicted is painful and troublesome. I also know from that one phrase that we are not dealing with someone "normal".
Having never heard anyone phrase the art of creating music – or use the word "composition" in that manner before – I knew immediately that Nas would become my favorite lyricist. Here we are over twenty years later and he has yet to disappoint.
Ironically, my favorite track is "Life's a B****", the only track where Nas would arguably be slightly (but definitely) outshined by an as-of-yet unknown feature artist in AZ.
His wordplay and multi-syllabic rhymes were ridiculous and smacked you in the face from the moment the mic was handed to him.  Nas' verse was completely amazing as well, but I will always remember this song for AZ's contribution and the L.E.S. production using The Gap Brothers "Yearning For Your Love" sample:
Visualizin the realism of life and actuality
F*** who's the baddest a person's status depends on salary
And my mentality is, money orientated
I'm destined to live the dream for all my peeps who never made it
Cause yeah, we were beginners in the hood as five percenters
But somethin must of got in us cause all of us turned to sinners
Now some, restin in peace and some are sittin in San Quentin
Others such as myself are tryin to carry on tradition
"So is this your choice?"
Close, but we have a little more to discuss. No convo about the Golden Age is complete without paying Big and 2Pac their due respect. They were both unbelievable MC's and taken from us way too soon.
Though Big's catalogue is somewhat limited, there is no denying the impact his music had on Hip Hop. "Juicy" was that smooth party joint that I will always remember for signaling when it was time to get hugged up in the corner with that special someone at the club. You would save this one all night, mostly because of how the intoxicating Mtume sample made the ladies feel, but also because of the overall message of positivity and hope. Success after unrelenting hardship, a straight up feel-good record for the street.
The Moet and Alize keep me pissy
Girls used to diss me
Now they write letters 'cause they miss me
I never thought it could happen, this rappin' stuff
I was too used to packin' gats and stuff
Now honies play me close like butter played toast
The other record of Big's that stands out to me was "I Got a Story to Tell", mainly because…well, of his ability to tell a story. It kept you reeled in from start to finish, and it didn't matter whether it was true or not. It was just one long verse, no hook.  Like he just stepped in the booth, pulled up a stool and began rhyming over a beat that happened to be playing at the moment – and some sound engineer was alert enough to hit the record button. Again, being from the tri-state area I was completely locked in because it revolved around some drama with the girlfriend of a player from the New York Knicks – my team since birth.
With a Kodak, Insta-ma-tak
We don't get down like that, lay my game down quite flat
Sweetness, where you parked at?
When I think of and remember Biggie Smalls, its records like these. Will they make the cut for record defining the Golden Age? No, but his impact and influence is still felt today almost 20 years after his death.
Tupac Shakur was a renaissance man. Our shining prince for the briefest of moments. A brilliant poet, actor, and musician. He was years ahead of his time, and paid the ultimate price for the brightness of his light. For me, the song that defines who he was as an artist is the one he recorded the day he was released from prison into the hands of Suge Knight and Death Row records. "Ambitionz Az a Ridah" is the one song of his that I played most from his extensive catalog. Daz Dillinger's simple production was perfection and flawlessly complimented Pac's voice and delivery. The first few bars couldn't have set the tone any better:
So many battlefield scars while driven in plush cars
This life as a rap star is nothin without heart
Was born rough and rugged, addressin the mad public
My attitude was, "F*** it," cause motherfuckers love it
This was a song of exasperation, anger, betrayal, and revenge. Understandable considering his state of mind after spending almost a year in prison for a crime he had always denied committing.
His incredible body of work has definitely stood the test of time and garnered legions of fans some of whom were babies or weren't even born when he was taken from us.  I will always be a fan of both of these unforgettable artists. Big and Tupac satisfy the "timeless" requirement of the Golden Age arguably more than any other.
"So DAMN!! What song then?! What record defines the era?!"
For me the selection wasn't as hard as you think. It had to be a record that could stand up on its own and be that beacon of the era. One with innovative production, lyricists that could carry bars while saying something of inherent value to the art form, and most of all – be timeless. "Crooklyn Dodgers" meets all the criteria in a colossal way. Special Ed, Masta Ace, and Buckshot impeccably rode Q-tip's masterful production, and in my opinion captured the essence of what the Golden Age of Hip Hop was all about.
The message lamenting present circumstance and reminiscence of a better time in Brooklyn is a symbol of understanding and a sign of hope that things must get better if we are to progress – the precise definition of upliftment.
All that with the legend Guru manning the most essential part of that memorable hook:
Never taking shorts cause Brooklyn's the borough
It just doesn't get any better than that…