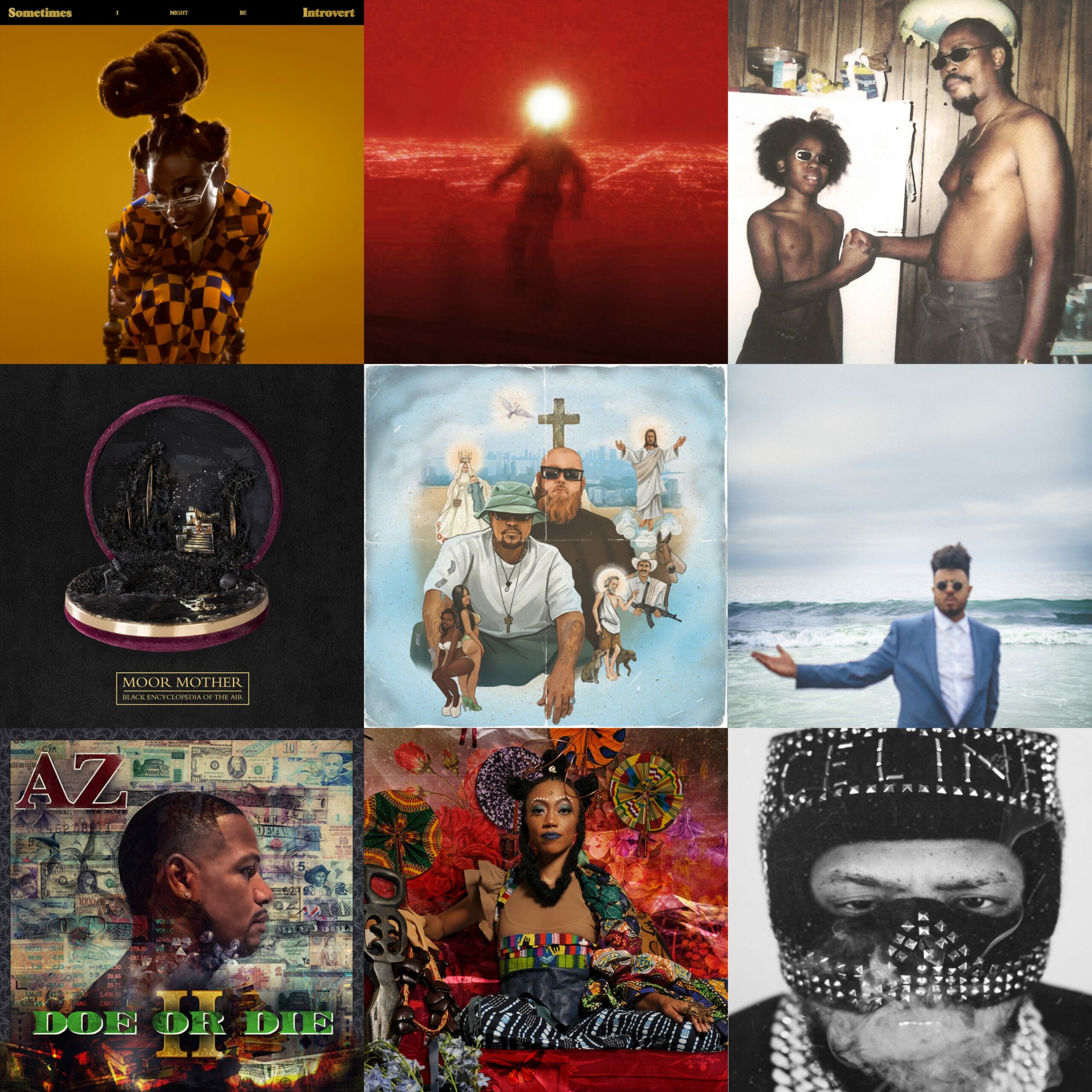 September 2021 Round-Up: The 9 Best Hip Hop Albums Of The Month: For this piece, we selected our 9 favorite Hip Hop albums released this September. Did we miss any albums you feel need to be mentioned? Let us know in the comments!
Also read: The Best Hip Hop Albums Of 2021
1. Little Simz – Sometimes I Might Be Introvert
British-Nigerian emcee Little Simz had one of our favorite albums released in 2019 with the punchy GREY AREA – her third LP and international breakthrough project. Now she's back with her fourth full-length studio album: Sometimes I Might Be Introvert.
Sometimes I Might Be Introvert is an astounding album, absolutely Little Simz's magnum opus. It's an album to listen to over and over again, an album that will easily survive today's short hype circles, an album people will have on rotation for years and years to come. With a runtime of 65 minutes Sometimes I Might Be Introvert is not a second too long – Little Simz effortlessly manages to captivate from start to finish with her superior flow and personable lyricism, dealing with topics such as race, womanhood, self-esteem, and family. The album's 19 tracks are sequenced perfectly – picking "Introvert" as the album opener was cleverly done, as it sets the whole thematic and philosophical scene of what Little Simz set out to do with this record. Production on Sometimes I Might Be Introvert is virtually flawless – straddling numerous genres from hard-hitting Hip Hop to R&B-and neo-soul, to Afro-beat and even synth-funk, going from orchestral and bombastic to smooth and laid-back seamlessly. So many different influences crammed into one record resulting in an entirely cohesive package: this is an album unlike any other.
"Introvert", "Woman", "Little Q, Pt 2", "Two Worlds Apart", "Speed", "Standing Ovation", "I See You", "Rollin Stone", "Point and Kill", "How Did You Get Here", "Miss Understood", and especially the symphonic "I Love You I Hate You" – nothing but stand-outs on Sometimes I Might Be Introvert. Even the interludes work and add value to the album, which is unusual.
Sometimes I Might Be Introvert echoes Lauryn Hill's masterpiece The Miseducation Of Lauryn Hill (1998) in ambition, scope, musicality, and timelessness – there can be no higher praise. This is a phenomenal album, the kind of album you will want to replay the moment you finish it. Sometimes I Might Be Introvert is one of the better Hip Hop albums released in the last five years, a future classic without a doubt.
Release date: September 3, 2021.
2. Injury Reserve - By The Time I Get To Phoenix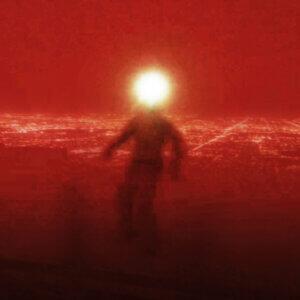 Injury Reserve is a trio formed in 2013 in Tempe, Arizona by rappers Stepa J. Groggs (Jordan Groggs), Ritchie With a T (Nathaniel Ritchie), and producer Parker Corey. After two well-received mixtapes (Live from The Dentist Office (2015) and Floss (2016)) and an equally acclaimed EP (Drive It Like It's Stolen (2017)), the trio released their eponymous full-length debut album in 2019. Injury Reserve turned out to be an excellent culmination of what Injury Reserve has been all about from the beginning: making forward-thinking, genre boundary-pushing Hip Hop music. The music on Injury Reserve hit hard and was kind of pop-friendly at the same time: like a weird blend of the sounds of acts like Run The Jewels, JPEG Mafia, Dälek, and clipping – a superb left-field Hip Hop album that contained a ton of promise for future Injury Reserve projects.
A year after the release of Injury Reserve, tragedy hit with the untimely death of Groggs – who passed away on June 29, 2020, at age 32. It's almost as if you can hear the remaining members' physical reaction to Groggs' death through the music on the second Injury Reserve full-length. By The Time I Get To Phoenix is a touching, heartfelt salute to a bandmate and friend, framed by a lot of the jarring boldness that made Injury Reserve such a gripping listen on their debut. Given Groggs' integrality to the Injury Reserve sound and what losing him signified, it was not hard to predict that By the Time I Get to Phoenix would be unlike anything the group had released prior, and it is – even if the album was partly conceived while Groggs was still alive and he appears posthumously throughout. Groggs' bars on "Knees" dealing with his alcoholism and the nature of addiction are particularly poignant.
By The Time I Get To Phoenix is even more experimental than the previous Injury Reserve album was, way darker, brasher, denser, and way more inaccessible too. With its blend of shoegaze-esque synths, post-punk, glitch-hop, industrial noise, and dissonant sounds, it's impossible to fit this project in a genre box. Post-rap may do, but all in all, this is one of those albums that defy genre conventions with their uniqueness – reminiscent that way to Death Grips' classic The Money Store (2012), another once-in-a-decade kind of album.
Parker Corey's soundscapes on By The Time I Get To Phoenix are dystopian and anxiety-inducing, making for an incredibly immersive and affecting canvas of loss and grief. Ritchie delivers emotionally raw, cathartic verses throughout the whole album – especially his poetry on the stand-out "Top Picks For You" is heartbreaking. The perfect synthesis of the emotive beats and bars on By The Time I Get To Phoenix results in a dark and raw album, a harrowing and intensely moving tribute to a friend gone way too soon. R.I.P. Stepa J. Groggs.
Release date: September 17, 2021. 
3. Solemn Brigham - South Sinner Street
Solemn Brigham is an up-and-coming rapper from North Carolina, whose work with fellow North Carolinian L'Orange as the duo Marlowe has been critically acclaimed all around. Both Marlowe (2018) and Marlowe 2 (2020) are excellent presentations of edgy Hip Hop, with captivating experimental soundscapes crafted by L 'Orange that served to bring out the best of Solemn Brigham.
Solemn Brigham is one of the most vocally acrobatic emcees working today, a technical virtuoso who's able to contort himself into a dizzying array of different flows and inflections. Across the 14 songs on his debut solo album South Sinner Street, Solemn Brigham examines the decay of American society by virtually any metric – economic or medical, or ones more abstract and spiritual – through the prism of his hometown Albemarle, North Carolina. This feeling of decay permeates daily life in innumerable ways, giving the present a gnawing, ambient dread – and this dread is reflected by the music and lyrical content on South Sinner Street. 
Musically South Sinner Street lacks some of the punch and the consistency that made two Marlowe albums so strong, but overall the production from Supa K, L'Orange, The Lasso, Krum, Scud One, Kuartz, and Frank Drake is solid enough. The album is all about Solemn Brigham songwriting and lyrical virtuosity anyway – the two Marlowe albums served to establish his name as a one-of-a-kind vocalist, and South Sinner Street is a confirmation: Solemn Brigham is one of the most exciting new voices in Hip Hop.
Release date: September 24, 2021. 
4. Moor Mother - Black Encyclopedia Of The Air
Black Encyclopedia Of The Air is Philadelphia-based experimental musician, poet, and activist Camae Ayewa's seventh studio album as Moor Mother. BRASS, Moor Mother's collaborative album with billy woods was one of our favorite albums released in 2020. Black Encyclopedia Of The Air is not as experimental and abrasive as BRASS is or as most of her other previous projects are, but that's not to say there is no edge to this project. A Moor Mother album is never easy or straightforward and this one is a challenging listen too. The instrumentals are smooth and meditative with mellow jazz rhythms and soothing ambient vibes, giving room for Moor Mother's spoken word flow and to her dense, meaningful lyrics – "Made A Circle" is the highlight, along with tracks such as "Mangrove" and "Shekere".  Black Encyclopedia Of The Air is a slice of avant-garde Hip Hop at its finest, accessible enough to also appeal to listeners who normally steer clear from this corner of Hip Hop.
Release date: September 17, 2021.
5. Crimeapple & DJ Muggs - CARTAGENA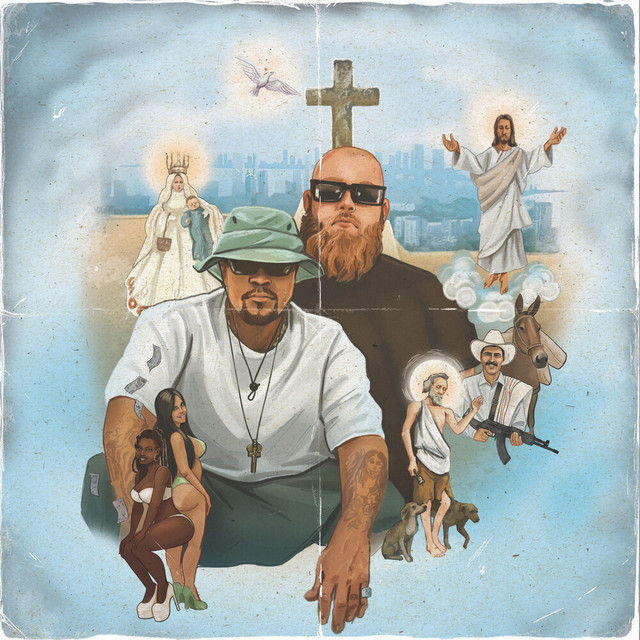 Crimeapple is a prolific New Jersey-based emcee whose output can be hit-or-miss – it usually depends on who he gets to collaborate with on the production side of things. His full-length debut Aguardiente (2018) which was produced by Big Ghost Ltd was quite excellent and the DJ Skizz-produced Wet Dirt and the DJ Muggs produced Medallo – both released in 2019 – were great too. His output since then has been less remarkable – until this release, that is.

A renewed partnership with producer extraordinary DJ Muggs proved to be just what Crimeapple needed. CARTAGENA is as atmospheric as you might expect from a DJ Muggs produced album – a little less dark sounding than some of his other recent work maybe. With Medallo and now CARTAGENA Crimeapple and DJ Muggs are two for two – this is Crimeapple's best release of the year.
Release date: September 24, 2021. 
6. Blu - The Color Blu​(​e)
Blu has been on a roll of late – A Long Red Hot Los Angeles Summer Night was among our favorite albums released in 2019, while Miles, his third full-length collaborative album with producer Exile, ended up in our top 10 for 2020. His cult classic Below The Heavens (2007) and the slept-on Johnson&Jonson (2008, with Mainframe as Johnson&Jonson) are our other absolute Blu favorites.
Now how does The Color Blu​(​e) hold up? It's kind of a slow-burner, an album that demands multiple listens to appreciate its intricacies. "People Call Me Blu(e)" is a stand-out, as are songs such as "I Am Blu(e)", "Because The Sky Is Blu(e)" and the fantastic last song "Blu(e) World". All in all, The Color Blu​(​e) will not replace Below The Heavens as our favorite Blu project, nor is it as good as Miles is – but it is on par with anything else Blu released over the years. Creative production, exceptional sampling, intricate wordplay, and inspiring content: The Color Blu​(​e) is a great and engaging album from a master of the craft.
Release date: September 24, 2021. 
7. AZ - Doe Or Die II
Over the years, Brooklyn-based rapper AZ has been labeled 'the most underrated emcee of all time' so many times, it's safe to say that as a rapper AZ is not underrated at all. In fact, it will be hard to find any real Hip Hop fan who doesn't recognize AZ's superior skill as a lyricist. The reason AZ never became a household name has nothing to do with people not recognizing his skill set as an emcee, but more with the fact that none of his albums – except his 1995 debut Doe Or Die – are real classics. Most of the AZ albums following Doe Or Die are solid enough, but they are all kind of forgettable too, often let down by inconsistent or bland production and sometimes by repetitive subject matter.
AZ's longtime and frequent music partner Nas is universally seen as one of the best rappers ever, and Nas's Illmatic is one of the most celebrated albums in Hip Hop history. The only guest appearance on Illmatic was AZ on "Life's A Bitch", and AZ bodied Nas on his own album, with one of the most epic guest verses in Hip Hop history. It proved impossible for AZ to live up to this iconic first impression. Do Or Die was an excellent debut, but it never gained anything close to Illmatic-like acclaim – also because 1995 was so stacked with classic similar-minded albums (Only Built 4 Cuban Linx, Liquid Swords, and The Infamous most notably) that Do Or Die kind of got lost in the shuffle, even if over a million units were sold eventually.
26 years after Do Or Die, and 12 years after his eighth album Legendary, AZ returns with his long-awaited ninth studio album Do Or Die II. Now, is Do Or Die II on par with its 1995 predecessor? Not really, unfortunately. Don't get it wrong: Do Or Die II is an OK and entertaining album – but it fails to live up to the legacy of its predecessor or even to the build-up anticipation of a new AZ album after a 12-year hiatus. The main problem with Do Or Die II is the same one that prevented all other AZ albums (except Do Or Die) from being classics: musically it seems to lack a bit of direction, focus, and a sense of urgency. In places, it feels like the beats were mailed in by random producers, and even if some top-tier names were involved the album could have benefited from less input. Imagine The Alchemist or Pete Rock taking care of all the beats and the general oversight – that's what would have led to an album with more punch without a doubt.
Also, the feature list is all over the place. Nas would have been the best possible guest, of course, maybe Kool G Rap or Raekwon as AZ's erstwhile spiritual contemporaries – this is billed as the successor to Do Or Die after all. But Nas, Kool G Rap, and Raekwon are not here – instead, we get Lil Wayne, Rick Ross, and autotune has-been T-Pain: The tacked on "What's Good" is the worst (and only really bad) track of the album, thanks to T-Pain's terrible input. Conway The Machine and maybe Dave East are the only two artists that 'feel right' appearing on an AZ album.
Al that said: AZ's pen game is still tight and his lyrical virtuosity is undiminished, which means there's plenty to enjoy on Do Or Die II. "Keep It Real", "Different", "Ritual", "Blow That S#%t", "Bullet Proof", "Check Me Out", "Time To Answer", and "Found My Niche" all are pretty strong songs. 25 years from now nobody will be talking about this project the way we are talking about the first Do Or Die today, but without comparing it to its iconic predecessor Do Or Die II is a solid enough album – just not the modern classic we were hoping for.
Release date: September 10, 2021. 
8. Rita J - The High Priestess
The High Priestess album hones in on the core of Chicago-based emcee/songwriter Rita J.'s humanity as she freely speaks on her personal trials and tribulations, offers her candid disposition on societal norms, highlights her newfound spiritual unfolding, and much more. Partnering with Chicago-based emcee/producer Neak, Rita J. develops a superbly soulful jazz-influenced record that exemplifies her modern growth and evolution as an artist. With Chicago-based emcee/producer Rashid Hadee serving as executive producer of The High Priestess, the overall musical landscape is sonically perfected to bring forth the progressive lyrical prowess of Rita J. and the polished retro/live Hip Hop production of Neak.
The High Priestess is a superb record. Rita J. has a great voice and an enjoyable flow, her introspective content is empowering, and Neak's instrumentals are hard-hitting and super smooth at the same time. "Mad As Hell" and "Bussin'" are two bangers to start things off nicely, and with the exception of an unnecessary album-flow breaking 2-minute interlude in the middle of the tracklist, there are no skippable tracks – with stand-outs including "My King Is…", "Reality", "Ai Shadows", and "Real Men Cry Too".
Release date: September 10, 2021. 
9. Westside Gunn - Hitler Wears Hermes 8: Sincerely Adolf Side B
Hitler Wears Hermes 8: Sincerely Adolf Side B serves as the final tape to the Hitler Wears Hermes series. The companion piece to HWH8 Side A features collaborations with Tyler, The Creator, Jay Electronica, 2 Chainz, Benny The Butcher, Conway The Machine, Mach-Hommy, Stove God Cooks, Larry June, AZ, Armani Caesar Rome Streetz, Jay Worthy, Madlib, The Alchemist, Daringer, Conductor Williams, Jay Versace, DJ Green Lantern, Camouflage Monk and more.
"Imagine adding twenty classic songs to an already classic album," Westside Gunn said about this project.  "This is ART on another level; and definitely will be one of the greatest projects ever.  Only legends can make a double-album sound this good."
Griselda head-honcho Westside Gunn has never been a stranger to hyperbole, but this time there's a little bit of truth to what he said. Hitler Wears Hermes 8: Sincerely Adolf Side B is not a classic, but it can be counted among the better half of his work. It's as good as any other entry in the Hitler Wears Hermes series, and it's almost on par with FLYGOD and Supreme Blientele. It is better than Side A for sure, Side A was OK but not really special.
Killer beats and killer features – Side B is Westside Gunn at his best, but it has to be said: most of his releases sound kind of the same, and because of his crazy release schedule we are suffering from Westside Gunn fatigue at this point.
Release date: September 24, 2021. 
Honorable Mention: D Smoke - War & Wonders
Inglewood, Los Angeles artist D Smoke (winner of Netflix's Hip Hop competition series Rhythm & Flow in 2019) dropped his breakthrough album Black Habits a little over a year ago to widespread acclaim, so expectations for this follow-up were pretty high. D Smoke delivers on all fronts. Lots of people deride D Smoke, calling him a Kendrick Lamar-light or something – but that's bs. D Smoke is his own man, who happens to make music with some of the same kind of sensibilities that can be found in Kendrick Lamar's music. If War & Wonders would have had Kendrick Lamar's name on the cover lots of critics and fans would be tripping over each other to proclaim it AOTY, just because it's King Kenny. The album has D Smoke's name on the cover though, so it will get less spotlight. For us, it has a little too much mainstream tendencies to call it a favorite, but there's no denying the strength of War & Wonders. Personal and contemplative content, complemented by well-crafted jazzy instrumentals –War & Wonders is a strong album.
Release date: September 24, 2021. 
Honorable Mention: Gift Of Gab - Finding Inspiration Somehow
Gift of Gab's Finding Inspiration Somehow is a great posthumous album, following his untimely passing at age 50 due to long-standing kidney failure in June of this year. As one half of trailblazing Sacramento duo Blackalicious, Gift Of Gab debuted in 1999 with the low-key classic Nia – one of the best Hip Hop albums released in 1999 and one of our favorite Hip Hop albums of all time. Since then, with his Blackalicious work, his solo projects, and his guest appearances on other people's songs, Gift Of Gab positioned himself as one of the finest lyricists to ever do it – thanks to his intricate use of vocabulary, and his top-tier rhymes skills with complex internal rhyme schemes, rapid-fire raps, and tongue-twisting verses.
Like more of Hip Hop best lyricists Gift Of Gab never really got the wider recognition he deserved, probably because his content and his style were too complex and too advanced for the bubblegum-rap consuming masses to comprehend. 4th Dimensional Rocketships Going Up (2004) remains Gift Of Gab's best solo album, but with Finding Inspiration Somehow Gift Of Gab goes out on a high note. The album sounds fully realized and not cobbled together like so many other posthumous releases. The album contains plenty of stand-outs with songs such as and "Going Farther", "The Gentrification Song", "You Gon' Make It In The End", "Vice Grip", and "The Idea of America". The hooks are kind of weak here and there and the instrumentals sometimes are not on par with Gift Of Gab's rhyming – but overall Finding Inspiration Somehow is a dope release, a bittersweet swansong for one of the most underrated emcees Hip Hop has ever known.
Release date: September 10, 2021.
Honorable Mention: El Da Sensei & Jake Palumbo - Solving Cases
Solving Cases is the slow-cooked, long-awaited collaborative LP from New Jersey mainstay and one-half of the legendary Artifacts crew El Da Sensei, and Brooklyn-by-way-of-Tennessee producer/emcee Jake Palumbo (whose credits behind the boards include Black Moon, Ras Kass, Smif-N-Wessun & Roc Marciano amongst a lengthy list of others). Copping Solving Cases is a no-brainer if top-level throwback boom-bap is your kind of Hip Hop – dope beats and rhymes, what more do you want?
Release date: September 24, 2021. 
Honorable Mention: Blizzard The Mad scientist - Duel With Death
Detroit producer/emcee Blizzard has been making a name for himself in the underground with his drum-heavy, grimy boom-bap sound. Blizzard's new album Duel With Death will appeal to fans of the Griselda sound and to Hip Hop traditionalists too. Duel With Death features guest rhymes from Aztek The Barfly, Ty Farris, Guilty Simpson, Finale, Kid Vishis, Spoda, A Minus, Isaac Castor, Ketch P, Jypsy, Miz Korona, Crimson Alchemist, Fatt Father, Marv Won, Big Herk, and many more.
Release date: September 27, 2021.
Honorable Mention: Dark Lo & Havoc - Extreme Measures
Hard-as-nails in every aspect, this collaboration between Philadelphia emcee Dark Lo and Mobb Deep's Havoc is as dark as it gets. Sinister beats and bars make for one of the most hardcore albums you will hear this year.
Release date: September 24, 2021. 
Honorable Mention: Hus Kingpin - The Firm
Hus Kingpin's second full-length release of the year is not as good as his January release Portishus is, but it is solid all the way through.
Release date: September 27, 2021.
Honorable Mention: The Grouch & Eligh - What Would Love Do
West Coast veteran underground artists The Grouch and Eligh are founding members of the Living Legends collective, and regular collaborators as a duo too. Since the mid-1990s they've released a lot of music individually and collectively, What Would Love Do is the duo's latest collaborative full-length project. As with most of the music from The Grouch and Eligh, What Would Love Do is for a niche audience – longtime followers will no doubt love this one, but it will probably escape the notice of most other Hip Hop listeners. But even if you never picked up on the music of The Grouch and/or Eligh, you could do worse than give What Would Love Do a listen. What you will get is a smooth and mature album: old-fashioned backpacker Hip Hop vibes combined with some quirky elements typical for the styles of these two artists and reminiscent of left-field artists like Homeboy Sandman and Open Mike Eagle.
Release date: September 24, 2021. 
Honorable Mention: Damu The Fudgemunk – Conversation Peace
On the same day mainstream darling Drake released his latest super-boring album with much hype and publicity, a way superior piece of music like Damu The Fudgemunk's Conversation Peace dropped with virtually no fanfare. No mistake though – Drake's music doesn't deserve to stand in the shadow of that of Damu The Fudgemunk's – one of the most underappreciated producers in the game. Conversation Peace is a beautiful presentation of mature Hip Hop – stylistic and pure. Dope boom-bap beats complemented by rhymes from veteran emcees like Blu, Raw Poetic, Nitty Scott, and Insight – this is our kind of Hip Hop.
Release date: September 3, 2021.
Honorable Mention: EvillDewer - ANOMIA
ANOMIA by producer EvillDewer is one of the weirdest and most unique albums you'll hear this year. ANOMIA is a delicious presentation of experimental psychedelic instrumentals, with vocals from underground spitters like SPNDA, Bloo, Chris Crack, Koncept Jackson, Vic Spencer, AJ Suede, Rome Streetz, and Estee Nack on about half of the tracks. "Espiritismo" featuring Rome Streetz, Chris Crack, and Estee Nack is a stand-out, but the strength of this project is its consistency and its ability to captivate from beginning to end thanks to the hypnotic dream-like soundscapes it is composed of. ANOMIA is a slow burner, an album that gets better with each repeated listen. Don't sleep on ANOMIA.
Release date: September 4, 2021. 
Honorable Mention: Common - A Beautiful Revolution (Рt 2)
Resurrection (1994), One Day It'll All Make Sense (1997), Like Water For Chocolate (2000), Be (2005), Black America Again (2016) – no shortage of classic albums in Common's catalog. His output since Black America Again is not up to par with his best work though. Let Love (2019) and A Beautiful Revolution (Pt 1) (2020) both were solid pieces of music, just missing that little extra something to elevate them to the next level. A Beautiful Revolution (Pt 2) continues in the same vein. The upbeat live jazz vibes crafted by Karriem Riggins (and others) are nice and Common's uplifting and forward-looking content is strong enough, but the album also feels light-weight and meandering – kind of forgettable. That said: a new Common release is always an event, and there are enough high points here for A Beautiful Revolution (Pt 2) to deserve your time and attention. Best songs: the bluesy "Poetry" and "When We Move", with a killer verse from the unbeatable Black Thought.
Release date: September 10, 2021. 
Honorable Mention: Wildelux & Macapella - Hard Knocks
Hard Knocks is the second full-length project between Bronx-born Japan-based rapper Wildelux and Scottish producer Macapella. This album is the follow-up to their 2011 release The Masterplan. With the Certified Craftsmen LP, Wildelux (as one-half of Certified Craftsmen, a collaboration with Dutch DJ/producer Propo'88) already had one of the best 'traditional' boom-bap records of 2021. With Hard Knocks he proves once again he is a Hip Hop purist, coming with strong content and 90s-centric flows, helped this time around by atmospheric production from Macapella.
Release date: September 1, 2021. 
Honorable Mention: Zaza God - OMNI POTENT
Lots of this type of project out these days, but Zaza God's OMNI POTENT is one of the best of its kind this year. Fans of the Griselda sound and of ominous dirty boom-bap beats and uncompromising bars will love OMNI POTENT. 
Release date: September 10, 2021. 
Honorable Mention: Lord Juco - Raised Right
Canadian indie underground artist Lord Juco continues his hot streak with the banging Raised Right, with guest spots from Vinnie Paz, Falcon Outlaw, Blckwndr, and Unorthodox
Release date: September 10, 2021.
Honorable Mention: Cymarshall Law - I Still Love H​.​E​.​R.
Cymarshall Law is a New Jersey-based and England-born emcee of Jamaican descent who came up as one part of Power Man & Iron Fist (with the late Pumpkinhead) in the early aughts, and who dropped a bunch of decent solo projects since then. I Still Love H​.​E​.​R. is his 11th album and one of his best.  The title song – Cymarshall Law's version of Common's 1994 classic – is the obvious centerpiece of the album, but the rest of the project is solid through and through as well. With its 90s-centric beats and flows, this is an album that should appeal to fans of that Golden Age sound in particular.
Release date: September 13, 2021. 
Honorable Mention: Kinetic 9 & BoFaatBeatz - Roll Dolo
Kinetic 9, formerly known as Berretta 9, is a member of Wu affiliate crew Killarmy. BoFaatBeatz is a German producer whose fingerprints are on a lot of dope 90s-centric projects these days. Roll Dolo is no different: this is a solid boom-bap project with some fire beats and hard-ass bars from Kinetic 9 and guests such as Killarmy, Heaven Razah, Shogun Assasin, and Taiyamo Denku (among others).
Release date: September 6, 2021.
Honorable Mention: Wishmaster & Illinformed - Cold Harbour Tales
British producer Illinformed can always be relied on to come up with dope boom-bap beats, and Cold Harbour Tales from Bristol rapper Wishmaster he delivers as always. These instrumentals bang and the lyrical content from Wishmaster and guests like Leaf Dog, BVA, Smellington Piff, Verb T, and Datkid (among many others) is solid as f too.
Release date: September 10, 2021.
Honorable Mention: ethemadassassin & Seven Da Pantha - Carter N Newton: The Field Report
Carter N Newton: The Field Report is a collaborative project from North Carolina-based underground Hip Hop titans ethemadassassin and Seven Da Pantha, with beats from Polish producer Slidebeatz. Drawing inspiration from Capone N Noreaga's 1997 debut The War Report, the two MCs combine their respective aliases (Seven Da Pantha as "Young Bunchy Carter," and ethemadassassin as "Gram Newton") to form their version of "CNN". Content-wise The Field Report is nowhere near as hard-nosed as Capone N Noreaga's classic, but the attitude is there, and Slidebeatz's beats are suitably atmospheric. Carter N Newton: The Field Report is a strong project.
Release date: September 10, 2021.
Honorable Mention: Bizzy Bone - War Of Roses
It's hard to keep up with the solo releases of Bone-Thugs-N-Harmony members. War Of The Roses is Bizzy Bone's third album in as many years, and it's pretty solid – on par with Carbon Monoxide (2019). Consistent production and the typical BTNH lyrical acrobatics – War of Roses is a must for BTNH at the very least.
Release date: September 10, 2021. 
Honorable Mention: Substance810 & Onaje Jordan – A Righteous Offering
Onaje Jordan's production is solid as always, and there's nothing wrong with Substance810's bars either. We prefer Substance810's January release Making Waves over this one and The Hanging Gardens (his April collabo with British producer Hobgoblin) is better too – but all in all A Righteous Offering is another strong Substance810 offering – his third of the year.
Release date: September 3, 2021. 
Honorable Mention: Stezo - The Last Dance
With its upbeat production, feel-good rhymes, and sincere love of the culture, The Last Dance is a tribute to Hip Hop as much as it is to the life and legacy of Stēzo. The rap icon tragically passed away in 2020 at the young age of 51, but his love for the culture lives on through this new project. It was produced and compiled by his best friend, Chris Lowe, who's also a deejay, producer, and integral part of Connecticut's Hip Hop scene. Appearances by icons like Big Daddy Kane, LL Cool J, Edo G, Craig G, Masta Ace, Kangol Kid, Grand Puba, Chubb Rock, Special Ed, Pete Rock, DJ Cool V, and the late Biz Markie make for a fun album that's a must for all old heads at least.
Release date: September 3, 2021. 
Honorable Mention: The Bad Seed - Alpha
Alpha is prolific Brooklyn veteran rapper The Bad Seed's third full-length of the year. As always he comes with hard-hitting beats over dark beats laced with creative sampling. Guests like Sadat X, Jamil Honesty, Guilty Simpson, Ruste Juxx, AMXXR, Yogi, Boopee, and Honey Dinero add extra flavor on what is a project well worth checking out.
Release date: September 17, 2021. 
Honorable Mention: Bread Of Kaliwild - A Breath Of Fresh Air
Solid grown-man rap from Los Angeles veteran Bread of Kaliwild. Positive, uplifting bars from Bread and guests like Lord Jamar, Sadat X, Big Shug, and Planet Asia (and others), and quality instrumentals crafted by Nottz, Noah Ayala, and Therealasethic – this is an album that's worth your attention.
Release date: September 3, 2021.
Honorable Mention: Eternia & Rel McCoy - FREE
"Eternia & Rel McCoy's debut collaborative album, 'FREE' is a liberating 'beauty from ashes' sonic journey from two of Canada's Hip Hop greats. The album represents a grand comeback for Eternia, who in 2010 released the Juno Award-nominated At Last with producer MoSS on Fat Beats Records. Transformative events changed her life since that release, including personal triumphs (starting a family) coinciding with personal struggles (mental/physical health) and artistic struggles (this project was rebooted), all while navigating a global pandemic and the isolation that ensues. FREE is born of these experiences as she partners with Rel McCoy, a Juno Award-winning producer she compliments heavily for providing the incredible soundscapes on the record, as well as contributing a few vocal appearances."
FREE is a strong album with smooth boom-bap beats complemented by meaningful content, great flows, and tasteful hooks from Eternia and guests like Mr. Lif (her husband), Shad, and Wordsworth (among others).
Release date: September 24, 2021.