January 2021 Round-Up: The 9 Best Hip Hop Albums Of The Month: For this piece, we selected our 9 favorite Hip Hop albums released this January. Did we miss any albums you feel need to be mentioned? Let us know in the comments!
Also read: The Best Hip Hop Albums Of 2021
1. Hus Kingpin - Portishus
Long Island native Hus Kingpin continues his run of quality releases with Portishus – a project inspired by the music of legendary British band Portishead. Portishead's debut album Dummy (1994) is a trip-hop monument, and while Portishus is not trip-hop at all, it shares the dark and moody atmosphere of the Portishead classic.
Hus Kingpin's wordplay is solid enough, just like that of guest rappers like Vinnie Paz, SmooVth, Nems, The Musalini, Ransom, and Ty Farris (and many others), but it's the gloomy instrumentals that make this project a keeper. Portishead fans will recognize a lot of the samples on Portishus, but this project is just as enjoyable without intimate Portishead knowledge. With Portishus Hus Kingpin started the year off in a strong way.
Release date: January 21, 2021. 
2. th1rt3en - A Magnificent Day For An Exorcism
th1rt3en is a trio led by Pharoahe Monch, with Marcus Machado on guitar, and Daru Jones on drums. A Magnificent Day For An Exorcism is Pharoahe Monch's first full-length project since his last solo album PTSD: Post Traumatic Stress Disorder, released in 2014.
Pharoahe Monch has never been very prolific, with no more than seven albums on his name since his recording debut 30 years ago: Organized Konfusion (1991), Stress: The Extinction Agenda (1994), and The Equinox (1997) as part of Organized Konfusion (with Prince Po); and Internal Affairs (1999), Desire (2007), W.A.R. (We Are Renegades) (2011), and PTSD (2014) as a soloist. Quality over quantity – all these albums are excellent displays of intelligent, complex, top-tier lyricism.
Now, is A Magnificent Day For An Exorcism the return longtime Pharoahe Monch fans were hoping for? Maybe not. It is possible some listeners will be disappointed, as A Magnificent Day For An Exorcism is almost as much rock music as it is Hip Hop, and pulling off a cohesive rap-rock fusion is not an easy thing to do. For HHGA, th1rt3en succeeded admirably though.
Pharoahe Monch still is one of the best and most versatile lyricists in the game. At 48 he is as sharp as he ever was, and even if his flow and delivery have changed some over the decades his sound still is second to none (the few attempts at singing he does on the album can be forgiven). On A Magnificent Day For An Exorcism, Pharoahe Monch addresses timely topics such as racism, consumerism, police brutality and corruption, and others – his lyrics here are deep and thought-provoking as always. This is an album for the times we live in.
Musically A Magnificent Day For An Exorcism is kind of heavy on the rock side here and there mainly owing to Marcus Machado's searing guitar work, but Pharoahe Monch's rapping and the beats and drums on the album conjure enough of a Hip Hop vibe to make the album appeal even to the most entrenched Hip Hop purists.
A Magnificent Day For An Exorcism is sure to polarize opinions, but everybody who is able to go into it with an open mind will find much to enjoy and admire.
Release date: January 22, 2021. 
3. The Musalini & O Finess - No Squares In My Circle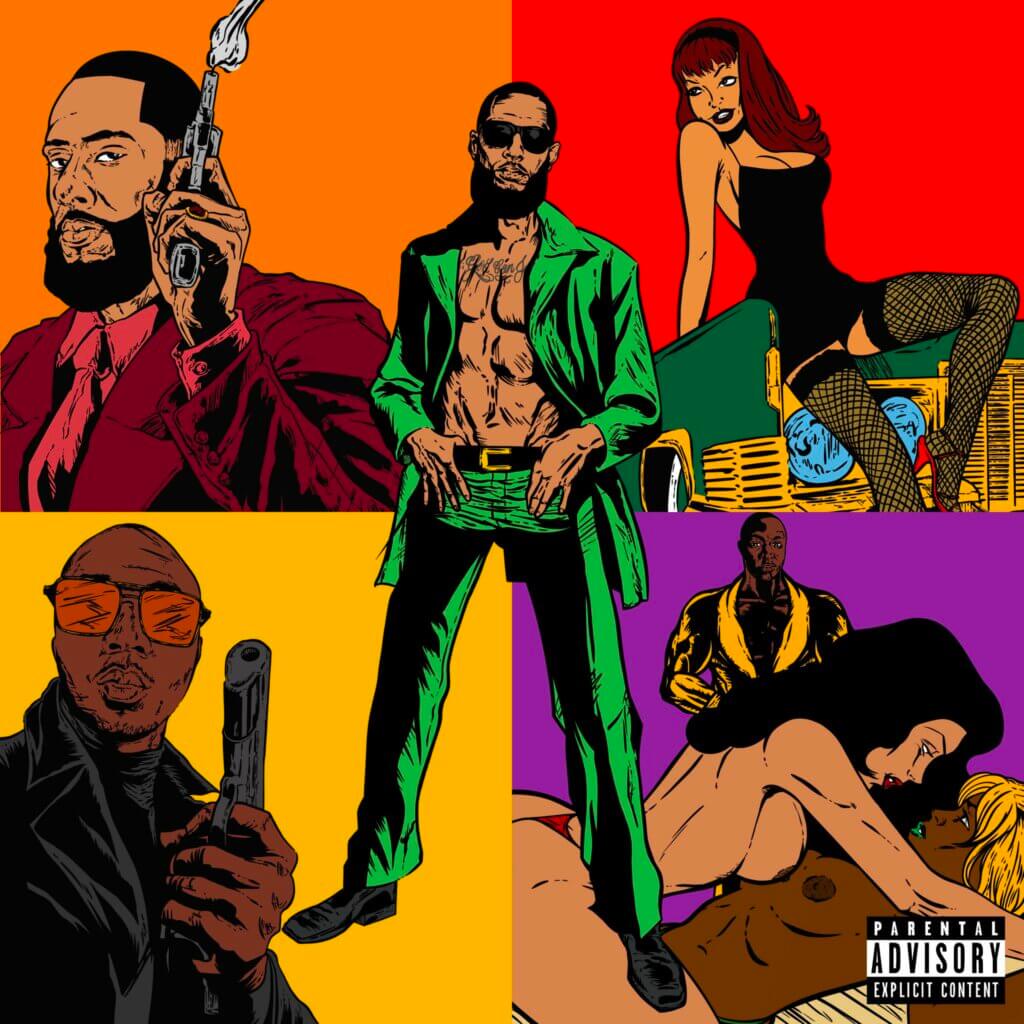 It's hard to keep up with the releases from artists who have adopted the rap-noir sounds of Roc Marci and Griselda, all with the same kind of minimalistic atmospheric beats and the same kind of tough-guy coke & pimp rhymes. Bronx, New York-native The Musalini is one of the top-dogs in this subgenre of Hip Hop though, his work definitely is a cut or two above the music of most of the competition.
No Squares In My Circle is a strong follow-up to The Musalini's 2020 LP Return Of The Oro. And even if No Squares In My Circle is a collaboration with Denver's O Finess, it kind of feels like a sequel to Return Of The Oro in many ways – not in the least because of the similar (and awesome) cover art. No Squares In My Circle offers nothing you haven't heard before, but this is a great project nonetheless.
Release date: January 29, 2021. 
4. Passalacqua - Passalacqua LP
Passalacqua is a Detroit indie alt-rap duo consisting of emcees Blaksmith and Mister. Passalacqua LP is the culmination of a ten-year partnership – ten years during which the duo dropped a number of great projects, but arguably none as good as this one. The genre-boundaries pushing Passalacqua LP is unlike any other Hip Hop album you'll hear this year. Produced in its entirety by fellow Detroitian Zach Shipps, this album is deeply layered musically as well as lyrically – there's nothing generic about this project. Not for everybody, but listeners with an appreciation for beautifully crafted left-field Hip Hop will find a keeper in Passalacqua LP.
Release date: January 11, 2021. 
5. Pseudo Intellectuals - Only Built For Food And Drinks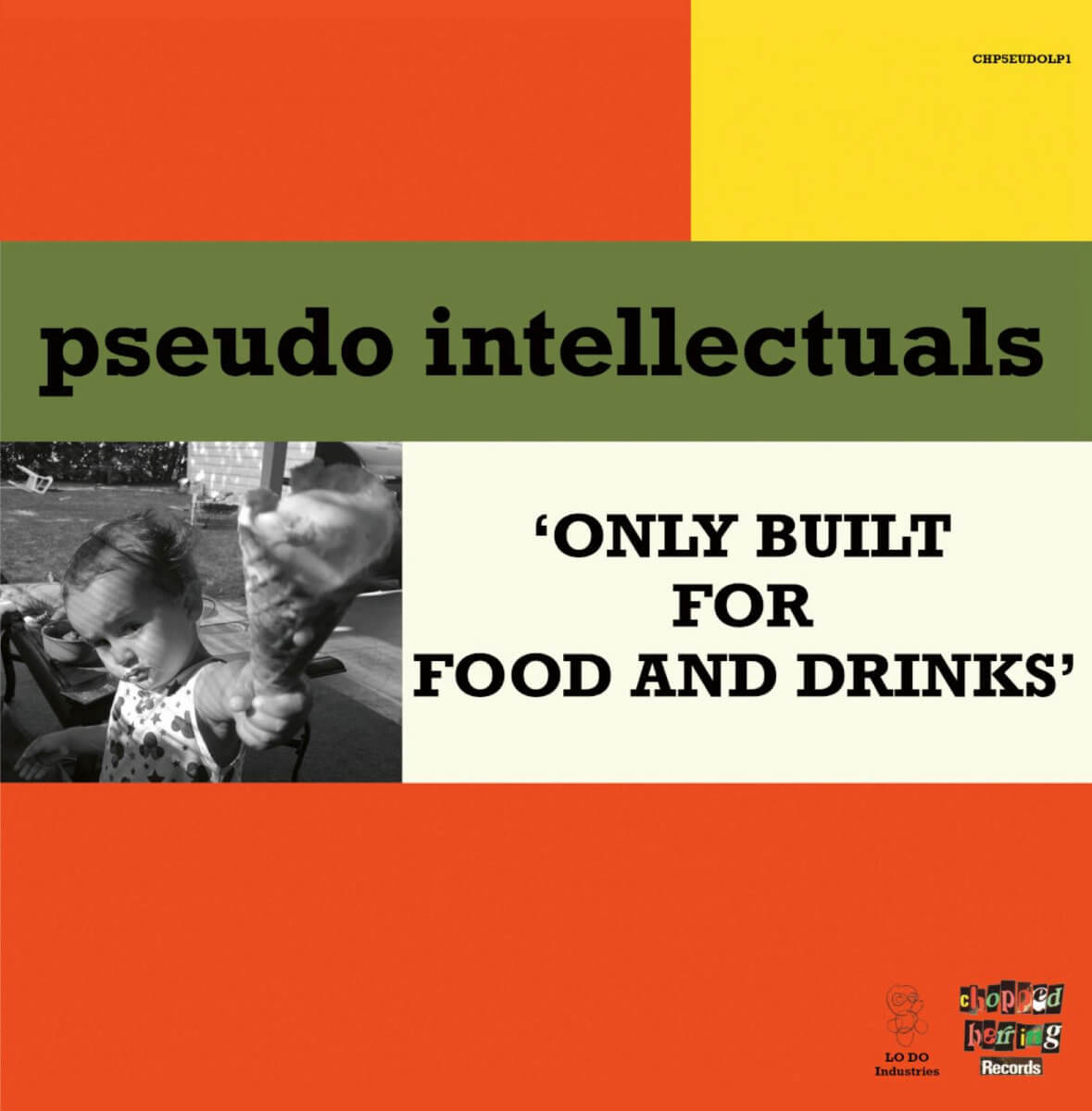 Pseudo Intellectuals is a trio from Buffalo, New York. They debuted in 2008 with the excellent but sadly slept on Resourceful Illery. Since 2008 they've dropped a number of dope projects, Only Built For Food And Drinks is another fine addition to their catalog. Only Built For Food And Drinks is a must-listen for fans of traditional sounding Hip Hop – melodic boom-bap beats, lots of throwback style scratching, and clever wordplay: this album is a fun listen.
Release date: January 30, 2021. 
6. Observe Since 98 - Le Dernier Royaume
While the likes of Roc Marciano and the Griselda family still reign supreme in the rap-noir/street-rap subgenre of Hip Hop, there are plenty of others who consistently come with fire. Loretta Records founder Observe Since 98 is such an artist. Le Denier Royaume follows Observe Since 98's "Savage" trilogy (which started with Portrait of A Savage (2018), followed by the sequels Return Of The Savage and Royaume Du Sauvage in 2019 and 2020 respectively).
Le Denier Royaume is Observe Since 98's best project yet. He has his own unique sound, with dark atmospheric beats and loops laced with obscure samples taken from vintage French recordings. Le Denier Royaume very much is a producer's album – this project is much more about the instrumentals than it is about the lyrics, even if there's nothing wrong with the vocal contributions of guests like Jay NiCE, Knowledge the Pirate, Chris Skillz, Ankhlejohn, Planet Asia, All Hail YT, Monday Night, M.A.V., Pounds, Napoleon Da Legend, (and others).
Le Denier Royaume was released on January 1st of 2021, signifying a great start of the Hip Hop year.
Release date: January 1, 2021. 
7. Substance810 - Making Waves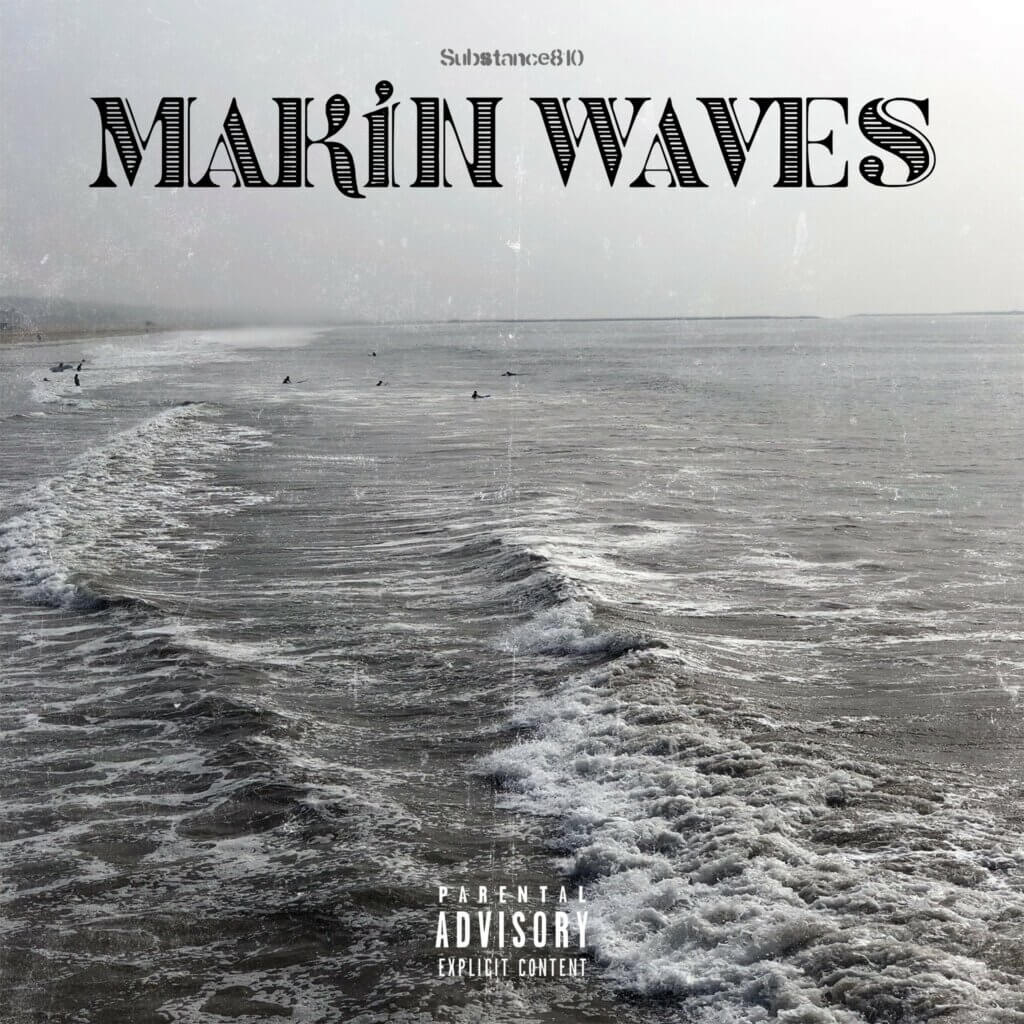 Substance810 is an emcee/producer from Port Huron, Michigan, Making Waves is his seventh album (he started out as Tekneek, and debuted under that name with The Definition in 2006). Making Waves offers 40 minutes of way above-average underground boom-bap, Substance810's beats hit hard and his pen game is a sharp as his production is. DJ Grazzhopppa adds a nice throwback vibe with his scratching on several tracks, and there's a bunch of guest emcees like Estee Nack, Ty Farris, Killy Shoot, Chuck Chan, (and others) to add some extra lyrical flavor. This is an album that will appeal to fans of traditional boom-bap as well as to fans of atmospheric rap-noir in the vein of Griselda and such artists.
Release date: January 29, 2021. 
8. Brian Bars Burns & Ollie Dodge - Dynamic Duo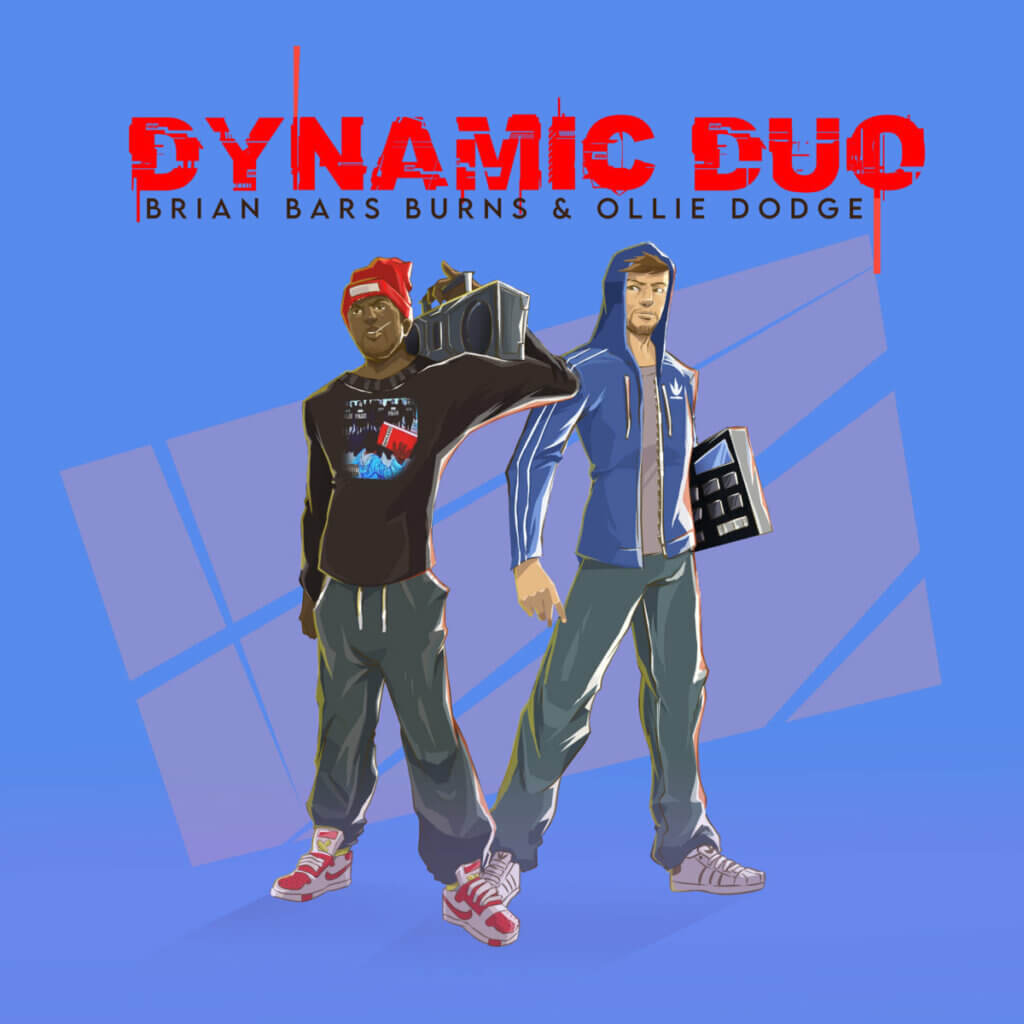 New Orleans-raised, Cali-based emcee Brian Bars Burns teamed up with producer Ollie Dodge for their collaborative project Dynamic Duo. There's nothing complicated about Dynamic Duo, and there doesn't have to be – this album offers close to an hour of dope beats and bars: what more do you want? Ollie Dodge's beats, cuts, and samples are great, and Brian Bars Burns is a real lyricist – just check out a track like "Bar Maniacs", which features guest rhymes from Harry Mack and A.F.R.O., to know what this album is all about. Dynamic Duo = 100% pure uncut Hip Hop.
Release date: January 15, 2021.

9. Kev Brown & J Scienide - Stray From The Pack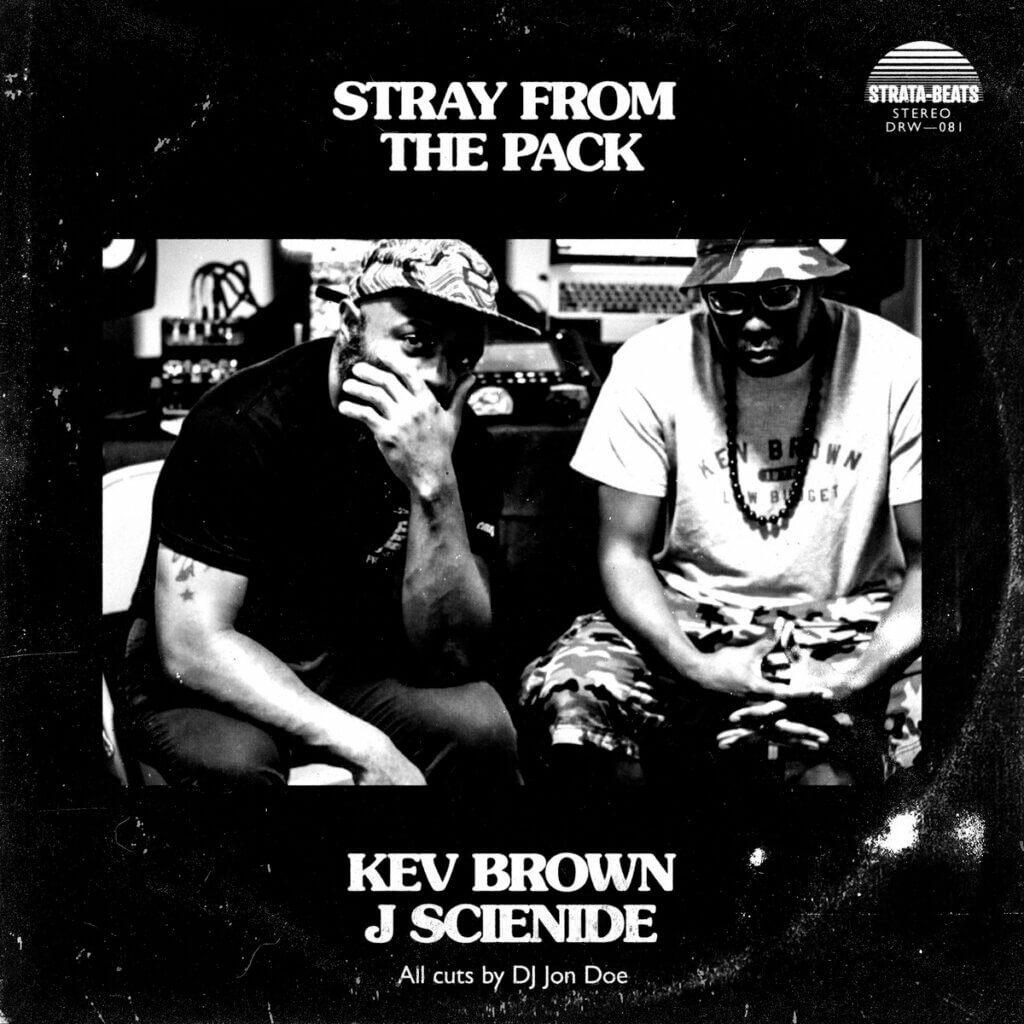 Stray From The Pack is a nice collaborative effort from Kev Brown and J Scienide, following the equally solid Drum Machine Tape Cassette (2019). Stray From The Pack is tailormade for the HHGA demographic: dope beats, dope rhymes, and dope cuts by DJ Jon Doe – everything about this project has that golden era vibe, down to the cover art even. This is a great little project, biggest complaint is a common one these days: at barely 30 minutes Stray From The Pack just is too short.
Release date: January 8, 2021. 
Honorable Mentions
Jah Connery – Nah
Paavo – Crumble A Paper Man
Lukah – When The Black Hand Touches You
Frank Knight & Chuck Lawayne – Slim & Mickens
DJ Cosm – Natural Within
jaH-Monte – Seventy-Fifth & Amsterdam Side B: Lost In NYC
Breeze Brewin & Juggaknots – Hindsight
YUNGMORPHEUS – States Of Precarity
Ty Farris – Practice Raps
Antahlyzah – The Ceremonial Gifted
Meph Luciano – Annihilation
Son Of Tony – Son On A Sunday
The Primeridian & Rashid Hadee – Prime Diesel
2nd Generation Wu – Hereditary
Rick Fury – Return Of The King
R​.​A​.​P. Ferreira – Bob's Son
7 Oddz & DJ-M1 – Seven vs One