10 Of The Most Underrated Lyricists in Hip Hop: Melle Mel, Grandmaster Caz, Rakim, KRS One, Kool G Rap, Big Daddy Kane, Nas, AZ, Scarface, Biggie, Big L, Big Pun, Masta Ace, Redman, Black Thought, Mos Def, Talib Kweli, Andre 3000, Eminem, Royce Da 5'9″ – there have been lots of high-profile top-tier lyricists throughout Hip Hop history. Some of the rappers mentioned here are considered iconic now, some of them are kind of underappreciated. It's a neverending debate about who is the most underrated, so some of you will say that some of the names in this intro should be in the list below, or that some of the names below are not that underrated at all – lists like this one will always be subjective (as well as generational). Be that as it may: the ten emcees we've selected for this piece are ten of our particular favorites – ten lyricists we feel deserve more props than they usually get.
What do you say? Who are your favorite lyricists? Are they included here? Don't hesitate to share your thoughts!
Pharoahe Monch
Pharoahe Monch is an emcee from Queens New York, who has been at the forefront of lyrical innovation for three decades now. Not only is he one of Hip Hop's preeminent lyricists, crafting intricate rhyme schemes and intelligent raps, but he is also an incisive political and social commentator, using Hip Hop as a platform for political engagement.
Pharoahe Monch's name is derived from the monkey doll Monchhichi. After receiving a bad haircut, which left Monch looking like a "chimpanzee", girls in Monch's class at the High School of Art and Design began calling him "Monchhichi", which was later shortened to "Monch". Monch adopted the "Pharoahe" prefix after meeting future Organized Konfusion partner Prince Po.
Monch released three albums as part of the rap duo Organized Konfusion with partner Prince Poetry: The self-titled Organized Konfusion, Stress: The Extinction Agenda, and The Equinox. The duo handled a large amount of production on these albums themselves. All albums received positive critical reviews, but moderate sales. As a result, the duo split up after recording their final album The Equinox in 1997.
Pharoahe Monch then signed to Rawkus Records, an indie label. After making several guest appearances on albums like the best-selling Rawkus compilation Soundbombing II, Monch's much-hyped debut, Internal Affairs was released in 1999. The first single of the album, "Simon Says", became a hit single. Despite its success, the song caused controversy when Monch was later sued for the song's use of a sample from Akira Ifukube's Gojira Tai Mosura in the hook. The uncleared sample use caused a halting in his album's distribution.
After Internal Affairs and the controversy over its hit song, Pharoahe would not release another solo project for several years. He did still make some songs and guest appearances, however. In 2000 he featured with Mos Def and Nate Dogg on the hit song "Oh No" from the Rawkus compilation record Lyricist Lounge 2. In 2003 Pharoahe released his final single through Rawkus Records, "Agent Orange", a war-inspired song that revisited the 1991 Organized Konfusion track "Releasing Hypnotical Gases".
In June 2007, Monch released his second solo album Desire to critical acclaim. Monch said about the album; "…it's very soulful, very gospel, a fresh, new sound for me." The album's lead single was the self-produced track "Push", with "Let's Go" as its B-Side. Pharoahe Monch released his third solo album W.A.R. (We Are Renegades) in March 2011, and his fourth album, PTSD: Post Traumatic Stress Disorder, on April 15, 2014, under his independent label, W.A.R. Media. The album is a conceptual follow-up to his third album, W.A.R. (We Are Renegades). The album featured two singles, "Damage" and "Bad M.F.", both produced by Lee Stone. In January of 2021, A Magnificent Day For An Exorcism – a rock-rap fusion as part of th1rt3en – a trio led by Pharoahe Monch, with Marcus Machado on guitar, and Daru Jones on drums.
Also read: Ranking Pharoahe Monch's Albums
Aesop Rock
New York-born, San Francisco-based Aesop Rock is a critically acclaimed emcee/producer, recognized for his dense and abstract wordplay. Between 1997 and 2020, he released eight solo albums and a number of EP's and collaborative projects: he is/was a member of the groups The Weathermen, Hail Mary Mallon (with Rob Sonic & DJ Big Wiz), The Uncluded (with Kimya Dawson) and Malibu Ken (with Tobacco). 
In May 2014, a study by Matt Daniels found that Aesop Rock's vocabulary in his music surpassed 85 other major Hip Hop and rap artists (as well as Shakespeare's works) being named the largest vocabulary in Hip Hop. Owing to the lyrical and sonic intricacies in his music, Aesop Rock has always been a hate-him or love-him kind of artist. Like him or not, there's no denying he has a couple of classic projects on his name.
Also read: Ranking Aesop Rock's Albums
Gift Of Gab
As one half of trailblazing Sacramento duo Blackalicious, Gift Of Gab debuted in 1999 with the low-key classic Nia – one of the best Hip Hop albums released in 1999 and one of our favorite Hip Hop albums of all time. Since then, with his Blackalicious work, his solo projects, and his guest appearances on other people's songs, Gift Of Gab positioned himself as one of the finest lyricists to ever do it – thanks to his intricate use of vocabulary, and his top-tier rhymes skills with complex internal rhyme schemes, rapid-fire raps, and tongue-twisting verses. Like more of Hip Hop best lyricists Gift Of Gab never really got the wider recognition he deserved, probably because his content and his style were too complex and too advanced for the bubblegum-rap consuming masses to comprehend. Gift of Gab's passed away at age 50 due to long-standing kidney failure in June of 2021.
Killah Priest
Since the beginning of the boisterous antics of the world of Hip Hop, there have been numerous self-proclaimed prophets who believe they possess certain secrets to understand the meaning of life. So many artists have attempted to unveil the secret ancient wisdoms of mankind in order to help us ultimately understand who we are and humanity's true reason for existence. Walter Reed a.k.a "Killah Priest" is one of the selected few who is actually worthy of such entitlement.
Born in New York's infamous Bedford-Stuy projects in Brooklyn, Killah Priest, or simply "Priest" began his journey as a prolific storyteller during his early childhood while studying the bible and different cultures of ancient history. His knowledge and transgression of spirituality and self-actualization are easily understood after hearing just a single verse of his vivid and imaginative rhymes. The Hip Hop world was first introduced to Priests' unique style in 1994 on the album 6 Feet Deep by Gravediggaz. This led to a guest appearance on Ol' Dirty Bastard's Return to the 36 Chambers: The Dirty Version and the critically acclaimed solo feature, "B.I.B.L.E (Basic Instructions Before Leaving Earth)" on GZA's Liquid Swords. In 1995 Priest formed the group, Sunz of Man alongside rappers Hell Razah, 60 Second Assassin, and Prodigal Sunn and signed the group to Wu-Tang Records. Priest released his first solo album, Heavy Mental in 1998 under Geffen Records.
Killah Priest has built a strong and devout following of fans, whose loyalty to the Wu-Tang brand is unrivaled by any other name in Hip Hop culture. The respect he has gained from artists and fans alike in the underground, as well as the mainstream, is unquestionable. Over the course of his career, he has released over a dozen full-length, critically acclaimed solo albums as well as a number of group projects with Sunz of Man, The HRSMN, Black Market Militia, and Army of Pharaohs member, Chief Kamachi.
With all the changes that Hip Hop has seen due to the highly commercialized industry present today, true artistry and lyricism have become of lesser importance in recent years. Killah Priest, however still remains true to his heart and soul as an artist, with his consistent ability to draw you into his dimension with his wisdom and substance. His unique perceptive and influence has made him a force of nature in the Hip Hop world that has no intention of slowing down and whose effects will be felt on a greater scale for generations to come.
Also read: Ranking Killah Priest's Albums
Tech N9ne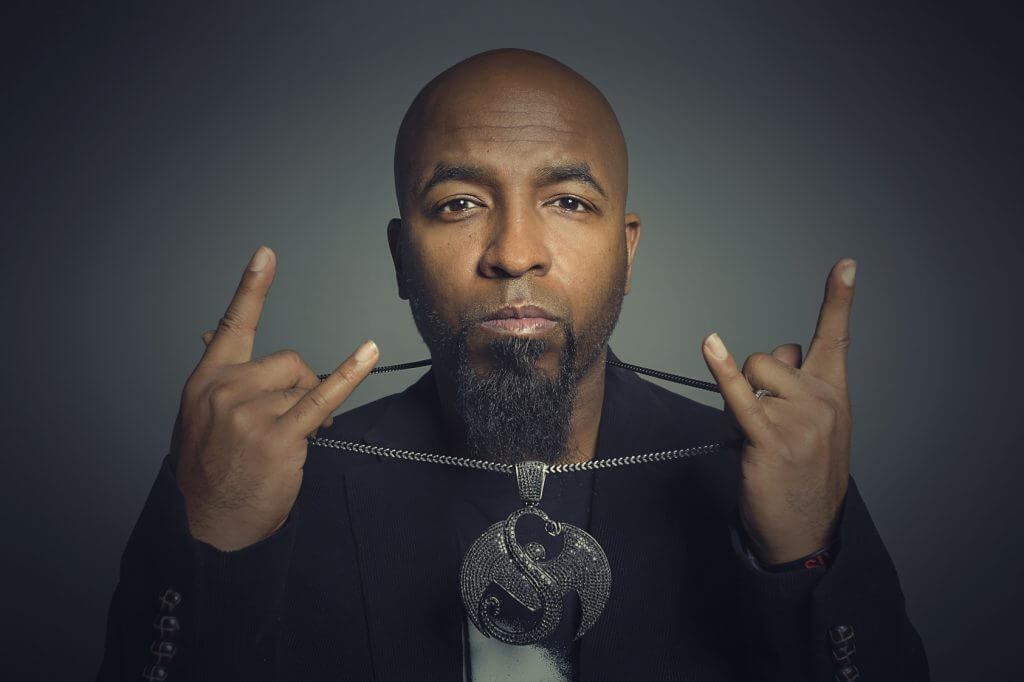 Tech N9ne is a phenomenon from Kansas City, who succeeded in building an indie empire on his own unique sound. The independent underground would not be what it is today without pioneers like Strange Music cofounder Tech N9ne. Tech's unparalleled tour schedule and signature rapid-fire "chopper" style combined with the business acumen of Strange Music CEO Travis O'Guin have molded Strange Music into one of the most significant independent Hip Hop label in the world. Anghellic (2001), Everready (The Religion) (2006), K.O.D. (2009) and All 6's And 7's (2011), and Something Else (2013) are our favorite Tech N9ne albums, but a few weaker projects aside his whole vast catalog is dope as f.
Percee P
Percee P is one of the most important rappers to never get his due. His style has been cited as a major influence on the likes of Pharoahe Monch (that's him on the 'Lung Collapsing Lyrics' intro) and basically all of DITC (via Lord Finesse, who he battled in '89). He's cut records with everyone from Kane & Kool Keith to Aesop Rock & Jurassic 5 and outshined just about all of them. Perseverance is Percee P's first and only album, all tracks on the album are produced by Madlib.
Aceyalone
Aceyalone is a member of Freestyle Fellowship, Haiku D'Etat, and The A-Team and a co-founder of Project Blowed. Aceyalone is best known for his role in evolving left-field Hip Hop on the West Coast at a time when the West Coast was dominated by Gangsta Rap. Aceyalone is an incredibly talented and unique emcee, always pushing lyrical boundaries and succeeding effortlessly in all styles he employs. He released a string of excellent creative and innovative albums throughout his career, most notably the left-field masterpiece A Book of Human Language (1998), a brilliant concept album that combines intelligence, creativity, and superior lyrical skill.
R.A. The Rugged Man
Few artists are ever as controversial as they are influential. New York legend R.A. the Rugged Man has lived up to such a moniker by simultaneously inspiring generations of rappers while being banned from every major record label's offices and even barred from performing during the late-90s underground explosion. But by combining the authenticity of his undeniably rugged life with his undisputed mic skills and understanding of the genre as a Hip Hop historian, his music has both survived and thrived off the strength of bootlegs and word of mouth through high profile collaborations and high-quality official releases, setting a standard for "Real MCs" that few have ever attempted to match. Frequent collaborator The Notorious B.I.G. was once quoted in reference to R.A. by stating "And I thought I was the illest."
R.A. The Rugged Man is one of our favorite personalities in the Hip Hop game: he is totally authentic and says what he thinks, no matter what other people think about his opinions. Furthermore, when it comes to Hip Hop (and politics…), he knows what he is talking about – his interviews in which he continuously needs to school DJ Vlad are a testament to that.
But R.A. is not just one of our favorite personalities, he is one of our favorite emcees as well. Few, if any, emcees can go bar-for-bar with R.A. The Rugged Man. His technical skill, his incredible flow, his breath control, and his bar-building skills are second to none. Due to all kinds of label woes and a strong-minded personality with an unwillingness to compromise, he only released two albums in the over two decades he's been active in the game – but on those two albums, and on numerous guest appearances on other people's songs (where he usually bodies everybody else involved), R.A. has consistently shown an unbeatable lyrical ability. Anyone who saw him performing live knows he can rock a crowd too – as a real emcee should be able to.
Canibus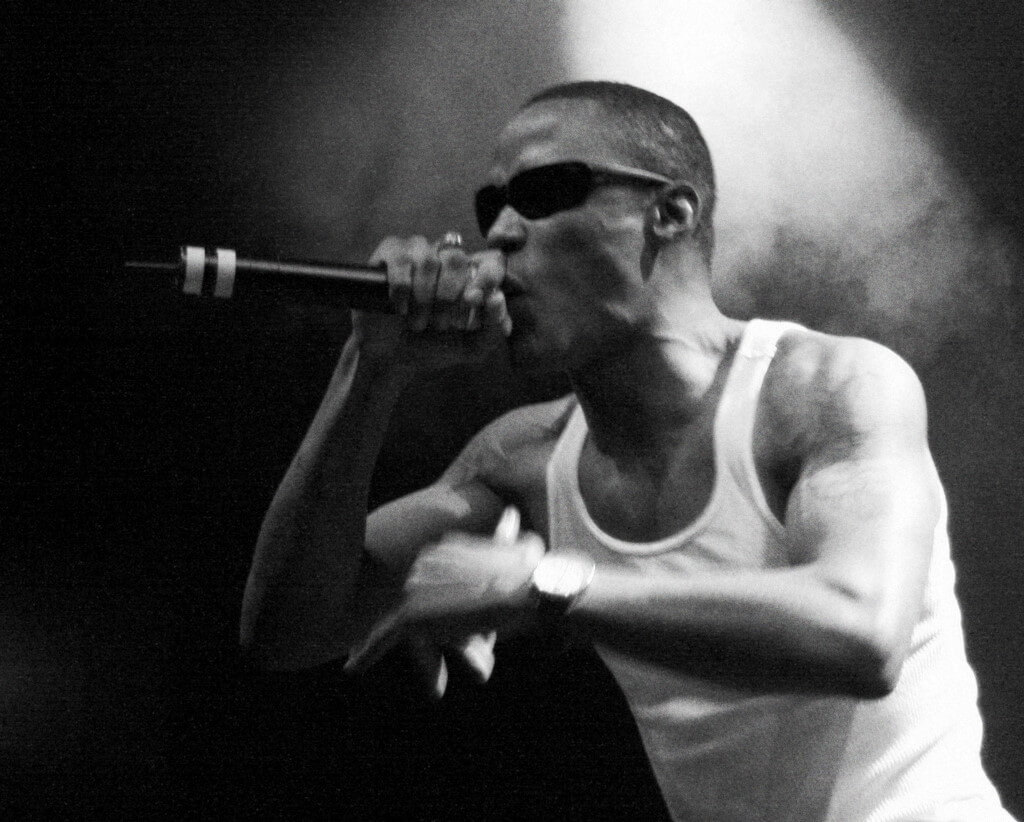 No one ever disputed Canibus' superior lyrical skills. The fact he made a bunch of not-so-good albums had more to do with subpar production than his work on the mic. Rip The Jacker (his fifth studio album) is a classic though, and albums like Mic Club: The Curriculum (2002),  Melatonin Magik (2010) are plenty good too – masterclasses in lyricism.
MF DOOM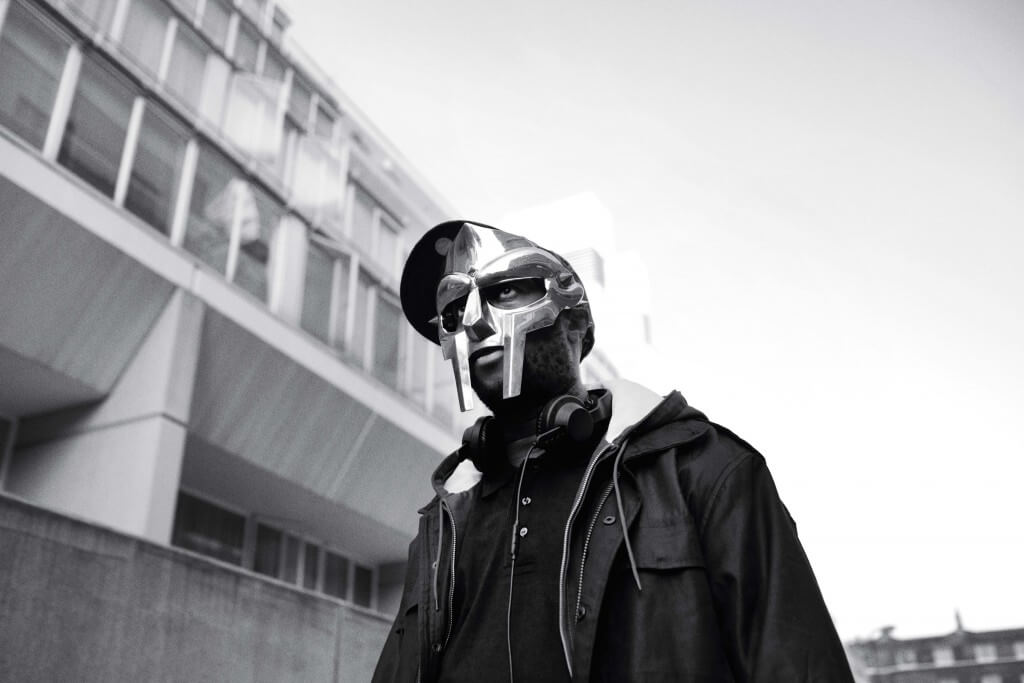 One of Hip Hop's most beloved anti-heroes, the ever-inventive MF DOOM (often referred to as simply DOOM, in all caps) received widespread praise for his sharp, candid rhymes as well as his choppy, sample-heavy production style. Initially known as Zev Love X, a member of the short-lived but influential Golden Age rap group K.M.D., the MC/producer born Daniel Dumile re-emerged at the end of the '90s with a persona and logo patterned after the Marvel Comics supervillain Dr. Doom. He reinforced his enigmatic persona by donning an elaborate iron mask during all of his public appearances, in addition to occasionally hiring stand-ins for his performances. Only a handful of proper full-lengths were credited to his best-known moniker, including Operation: Doomsday (1999), Mm..Food (2004), and Born Like This (2009), yet his discography was extensive, filled with numerous collaborations — most notably Madvillainy, made with Madlib – as well as instrumental albums and works by alter egos. A heavily influential figure in underground Hip Hop, DOOM was best known to mainstream audiences through his collaborations with virtual pop group Gorillaz as well as exposure on Cartoon Network's Adult Swim programming block.
MF Doom died on October 31, 2020, at the age of 49; his family chose not to publicly reveal his passing until two months later.
Also read: Ranking MF DOOM's Albums
Honorable Mentions
Posdnuos
O.C.
Treach
K-Rino
Ras Kass
Chino XL
Cormega
The Last Emperor
Murs
Brother Ali
Elzhi
Papoose
Skyzoo