Street corner drug deals. Broad-day shootouts. Crooked cops prowling in their patrol cars. For better or worse, Hip Hop has been closely associated with images of urban crime since its inception. It's common for rappers all over the world to incorporate lyrics about their street bona fides and borrow ideas and lines from crime classics like Scarface and Boyz n the Hood. While many emcees are content simply weaving underworld elements into their boasts, there are some who go further, crafting engaging and full-fledged crime narratives that listeners can follow like mini motion pictures. There have been plenty of well-made narrative raps, but there are some that rise above the rest and offer cinematic visions of America's underbelly in a way that's entirely unique to Hip Hop.
Choosing only thirty songs to include in this list was a difficult task, and dozens of great stories didn't make the cut. It should also be noted that these songs have to be able to stand on their own, meaning individual tracks from great concept albums like Twelve Reasons to Die and Good Kid, m.A.A.d. City were at a disadvantage. 
With that out of the way, feel free to sit back, grab some popcorn, and enjoy the finest crime storytelling ever put over a drum break.
30. Wu-Tang Clan - "The Heart Gently Weeps" (2007)
Sure, it's a cliché at this point: playing beautiful music over depictions of senseless violence. But when Raekwon, Ghostface Killah, and Method Man put in some of their best work on a RZA interpolation of "While My Guitar Gently Weeps" with Erykah Badu singing the hook and John Frusciante playing guitar along with George Harrison's son Dhani? Then any charges of "retreading old ground" are forgiven.
Raekwon goes first, running through multiple shootings ("Lester, smoked Chester sister Vest, I heard it was a mess/ They ripped the apple out her throat, blessed her"), while Method Man raps about being harassed by a certain Officer Brown, but it's Ghostface's verse that predictably steals the show. He takes us through a particularly eventful trip to the supermarket, where a young man out for revenge comes to murder him.
The ensuing scuffle is clumsy and violent, with bullets piercing Clorox bottles and customers screaming in fear. Ghostface confidently lets his voice range from furious to afraid, sometimes sounding overcome with emotion, and he even goes into a sing-song delivery at a couple points. The messiness of the action makes it feel real, and, thanks to the melancholic beat, there's a hint of sadness in the episode that's perfectly juxtaposed with Ghost's humor.
29. O.C. - "Story" (1994)
The final "real" song from O.C.'s Word…Life (there's an extended "Outtro") concludes his debut album on a down note. It chronicles the trials of an ambitious loner named Timmy who steals from Columbian gangsters and then flees the state, only to have the Columbians take his family hostage while he's gone. O.C. wasn't necessarily known for violent lyrics, but the sheer level of depravity and torture that the family faces at the hands of the gangsters would fit well in a Brotha Lynch Hung record. By focusing on the innocent collateral of an otherwise "successful" crime, O.C. constructs an ultraviolent morality tale that gets under your skin.
28. Murs & 9th Wonder - "Trevor An Them" (2004)
Not all gangsters wear three-piece-suits, and not everyone who commits a robbery has the criminal mind of Robert DeNiro in Heat. In reality, crimes are often committed by desperate people who don't stand a chance of getting away with the big score. Look no further than Trevor, the titular hoodlum of this short track from Murs's first collaboration with 9th Wonder, Murs 3:16 : The 9th Edition. Trevor is a bumbling local guy who decides to rob a 7/11, and to say it doesn't go as planned would be an understatement. Murs raps from the perspective of a bystander who gets caught up in the scheme, and his bafflement at Trevor's plan provides for some hilarious moments, especially in the song's pitch-perfect ending.
To paraphrase Hannibal from the A-Team, it can be thrilling to see a plan come together. But real lovers of crime fiction know the only thing better is seeing one come apart.
27. Atmosphere- "66th Street" (2018)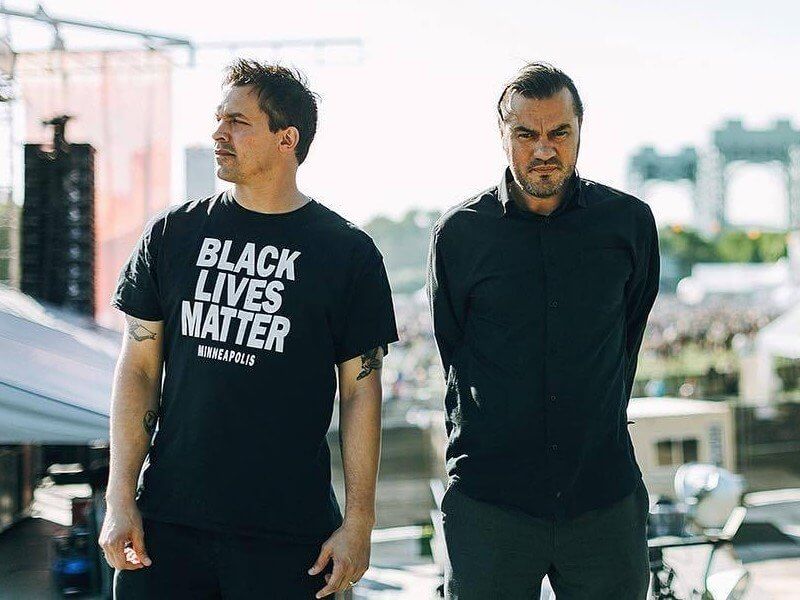 This short stick-up vignette, courtesy of Atmosphere frontman, Rhymesayers co-founder, and frequent Murs-collaborator Slug, is a perfect companion piece to "Trevor An Them." This time, a convenience store robbery is described by the young cashier. What makes the otherwise simple hold-up notable is the weapon: a bright orange flare gun. Slug effortlessly conveys the confusion and fear of his protagonist during the robbery, but his anger comes only after the money has been stolen. Trying to explain the situation to his boss and the police, he's frustrated when all they offer is disbelief and laughter at the flare gun story. This is described as a worldview-altering event for young Slug, as he raps: "Bosses and cops can't be my friends/ Never felt loyalty to either again." Atmosphere is known for its introspective lyrics and ever-evolving production, but "66th Street" reveals Slug's ability to meld his humorous and poignant observations with a crime narrative.
26. Three Six Mafia - "Anyone Out There" (1997)
Three Six Mafia's depictions of outlaw life always felt like they owed more to horror thrillers than the mafia films that rappers typically borrow from, and "Anyone Out There" is one of the most disturbing songs in the Memphis collective's discography. Over an almost unbelievably hard beat, Lord Infamous raps about being a mental patient in an insane asylum who attempts to escape by having a maintenance man bury him alive and then dig him out once the police have come and gone. Suffice to say, things literally take a descent into the macabre, and Lord Infamous's sinister delivery and lyrics capture a feeling of helplessness and fear that the claustrophobic may not be able to stomach.
(If you're a fan of this kind of hellish underworld storytelling, complete with a "buried alive" sequence, check out The Getaway by legendary pulp writer Jim Thompson).
25. Big L - "Casualties of a Dice Game" (2000)
In the greatest crime stories, one bad decision only leads to another, and even the smallest trespass can set off a violent chain of events. Big L's "Casualties of a Dice Game" is an unforgiving example of this concept. In this "one crazy night" story, a gambling session gone-wrong causes a tragic ripple effect, and several lives have been claimed by the conclusion. Big L had a knack for painting brutal pictures of life in New York City, and this quick-and-mean track finds him at his most hard-edged and fatalistic. Still, despite the wanton carnage, the raw talent on display invites repeat listens.
24. Jay-Z - "Friend or Foe" (1996)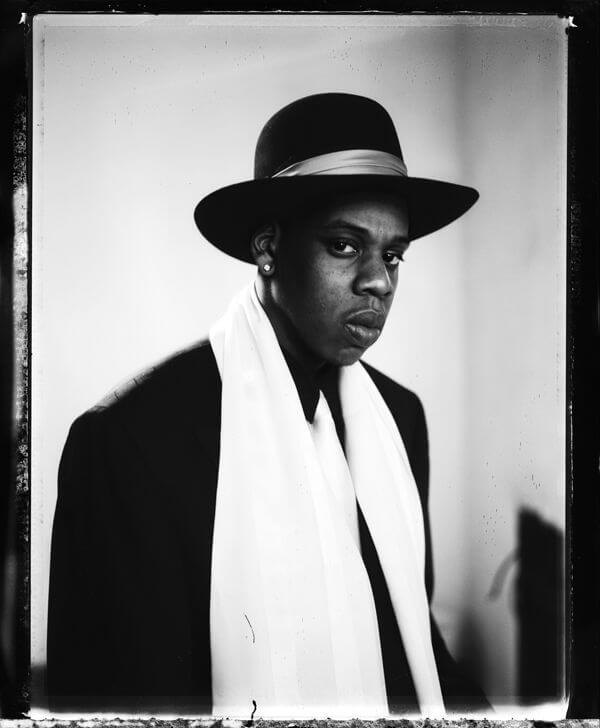 Who says you need a high body-count to make a good gangster film? The real fun in a mafia flick comes from seeing hardened wiseguys persuade and disarm using only their words. Jay-Z, who has a well-documented love of gangster cinema, understands this well, proving as much on this track from his debut album, Reasonable Doubt. The single verse is framed as being a verbal warning from a crime boss to the would-be rival planning on muscling in on his territory. Rapping over a DJ Premier beat, Jay plays the kingpin convincingly as he confidently and bloodlessly establishes his superiority with a series of calmly-delivered threats (so effective that his "foe" can't seem to get a word in edgewise).
There isn't a single bullet fired, and the song helped to establish Jay-Z's intelligent and measured "hustler-turned-businessman" persona years before he appeared on the cover of Forbes. The sequel, "Friend or Foe '98," is a good song, but its explicit violence is no match for the ice-cold intimidation of the original.
23. Murs - "Walk Like a Man" (2004)
This multidimensional story of revenge explores the expectation of violence placed on the black and the poor, examining the perceived need to carry a gun in the inner-city. Over three separate beats by 9th Wonder, Murs raps about the death of his close friend and the revenge that he seeks to ease his pain. You won't find much catharsis in this eye-for-an-eye story, and Murs does a great job alternating between anger, grief, sadness, and his signature introspection. The three different beats also capture the different moods of the main character's journey, making "Walk Like a Man" one of the more soulful and thought-provoking tracks on this list.
22. 7evenThirty - "Making of a Vigilante" (2014)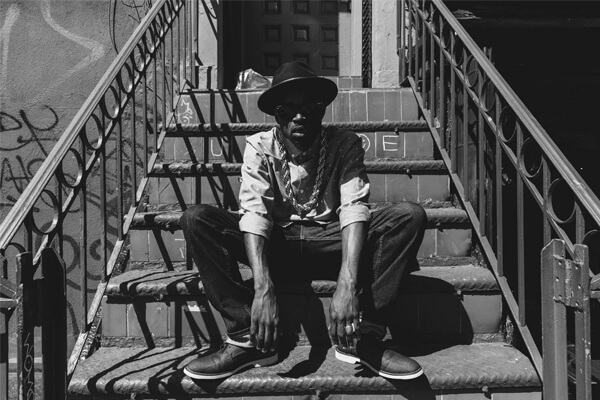 This track off of The Problem, 7evenThirty and Gensu Dean's underheard collaboration album, harkens back to the vigilante and "rape & revenge" films of the 70s and 80s (the plot has a lot in common with Abel Ferrara's Ms. 45). Detailing the saga of a woman who takes justice into her own hands after being sexually assaulted, "Making of a Vigilante" captures all of the catharsis and moral ambiguity of the best revenge stories. The lyrics force you to empathize with someone frustrated with the ills of her society, providing a piece of pulp entertainment while also touching on the severity of the killing spree and the injustices that caused it. Gensu Dean's infectious beat and 7evenThirty's earworm hook make this a far catchier song than the dark subject matter suggests, but that dichotomy is part of the brilliance.
21. Mobb Deep - "Trife Life" (1995)
"Trife Life" tells two separate but thematically similar stories. In the first, Prodigy receives a call from an old girlfriend who says she'd like him to bring his friends to Brooklyn so they can all meet up and have a good time. Sadly, Prodigy knows that a "good time" isn't likely in the life he leads, and he smells a set-up. The rest of the verse details him gathering his crew and making a long and tense journey into Brooklyn. "My heartbeat is racing like a cardiac patient," he raps, and the suspense becomes almost unbearable. When they finally arrive at their destination, they spot a black and ominously-tinted car and, afraid it may be a "battalion of Bucktowners," decide to turn around and leave Brooklyn. The verse ends without it being revealed if the date was a set-up, but that seems to be the point. A dark cloud of violence hangs over everything, including the idea of a fun night between a group of near-teenagers (both Havoc and Prodigy were still twenty years old when The Infamous was released).
In the next verse, Havoc describes an out-of-towner being robbed and killed when he visits his girlfriend in Queensbridge, letting us know that Prodigy's trepidation in the previous verse was justified; these kinds of crimes happen often. Like Tony Soprano and so many other gangster characters before him, the young men in Mobb Deep's New York have to constantly look over their shoulders. In a way, that's a fate worse than death.
20. Scarface - "Good Girl Gone Bad" (1991)
With this cut off of his debut release, Mr. Scarface is Back, the Houston rapper narrates a scene not unlike the tense drug deal standoff shown in the album art. The "Good Girl Gone Bad" isn't a girl at all, but instead a drug deal turned-violent, and Scarface describes it all in his classic, no-frills style. The song gets extra points for showcasing one of the most exciting car chases in rap storytelling history, complete with buckshot shattering a windshield and a massive crash on the freeway. The story, with its well-constructed action and almost redemptive ending, shows that Scarface can create setpieces rivaling even the 1983 film he took his name from.
19. Boogie Down Productions - "9mm Goes Bang" (1987)
KRS-One. The Teacher. The Philosopher. For decades, the legendary MC has been attempting to uplift and educate through his music (hence albums like Edutainment). However, on his first album, Criminal Minded (working then with Scott La Rock as Boogie Down Productions), he offered then-unprecedented accounts of urban decay and crime that largely skipped explicitly political lyrics. "9mm" is perhaps the standout track, and anyone interested in Hip Hop has heard its iconic hook.
The story itself, taking us through the bloodshed that stems from an argument between the protagonist and a "crack dealer by the name of Peter," is relatively straightforward, but KRS's patois and unique flow elevate the song to something legendary. Plus, the image of KRS-One dropping down on his stomach to avoid a storm of bullets ripping through his door is better than just about any action movie setpiece from the past few years.
18. Ghostface Killah & Raekwon - "Maxine" (2001)
Spoiler alert: this will not be the last Ghostface Killah song on this list. One of rap's most unique storytellers, the Staten Island native who put out three full-length concept albums is skilled at tapping into the absurdity of the violence and chaos he describes in his vivid hood narratives. Raekwon is his perfect partner in crime, and the two men are each excellent on "Maxine", an almost hilariously violent story of a drug supplier named Mooney who pays an angry visit to the titular character and her friend Pam, who have been stealing from him and getting high off of his packages. While Mooney may start out with the upper hand, things soon go south for him when he gets cocky and puts his gun down (Raekwon: "Why he do that?"). Together, Pam and Maxine team up to turn the tables on Mooney, and it's not long before Pam's kids even get in on the action.
What follows plays out like a scene from the wildest Blaxploitation film you've never heard of, as the two emcees describe the inventive ways that household objects can be used to wreak havoc on a human body. You'll never look at a pot of grits the same way again.
17. Killer Mike - "Don't Die" (2012)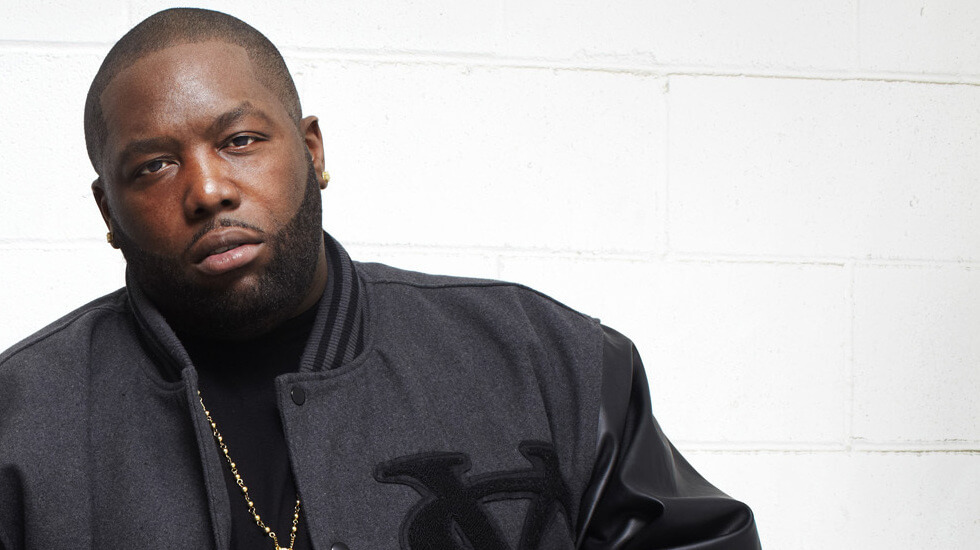 Plenty of rap songs have been centered around the racism and brutality of the police, but have any been quite as visceral as this blistering track from Killer Mike's El-P-produced R.A.P. Music? As the old writing adage goes, "start late, finish early," and Killer Mike wastes no time getting into this fast-paced story of a racially-motivated police-raid.
"I woke up this morning to a cop with a gun," goes the first line, and he continues to ratchet up the intensity until it reaches a fever pitch. Not willing to be arrested and brutalized by the dirty cops, he decides to fight back and escape, leaving a pair of bloodied officers in his wake. Now labeled as a cop killer, he finds himself on the run in a country that wants him dead. But Killer Mike isn't content telling a simple outlaw story, and he links police brutality with the murder of Martin Luther King Jr., the unlawful practices of Guantanamo Bay, and the struggle of Assata Shakur. His politically-righteous narrative is given help by an opening Dick Gregory sample and three (!) beat changes courtesy of El-P. Queen and Slim pales in comparison.
16. Nas - "Shootouts" (1996)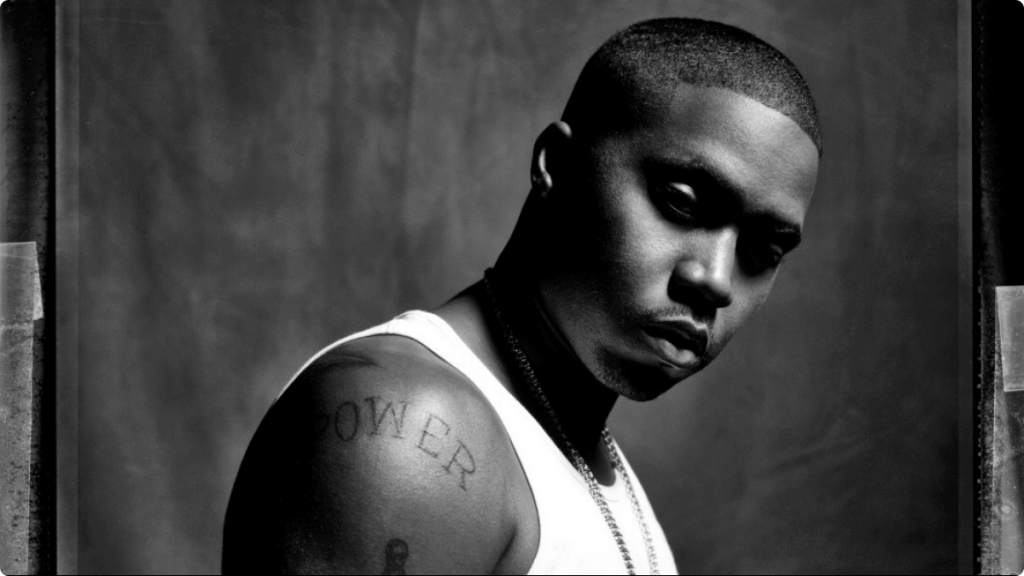 "Shootouts" is plural for a reason, as Nas gives us two gritty street narratives that end in gunplay. Think of it as a crime double feature in less than four minutes. The first of the two is the strongest, with Nas characterizing a gung-ho cop who's described as having a "death wish." The renegade officer isn't the hero of this story, though, and the bulk of the verse finds Nas going into the cop's myriad trespasses, including how he hooked a local girl on drugs in order to use her for sex and information. This vivid characterization of the cop makes the violent conclusion of his story feel meaningful, and it's a fun twist to see the "Rambo"-style lawman portrayed as an outmatched scumbag.
The second story, detailing a chaotic shootout at a block party, is less personal, but it still finds Nas spinning an engaging yarn. He sets the scene beautifully, building up suspense as he finds the ominous in everything from a group of men gambling to the cars used to block off the street. When gunfire finally erupts, you can almost imagine the shaky camera movements and quick cuts of an action scene as the sheer madness and bloodshed is laid-out.
Nas tells quite a few great stories on It Was Written, but these are the strongest.
The first half of this list featured plenty of pulpy entertainment, from botched 7/11 robberies to vigilante crime sprees, and these next fifteen tracks contain only the absolute best crime stories found in Hip Hop. These songs range from fun and action-packed to dark and uncompromising, and the diversity of styles and topics shows how much the Hip Hop subgenre of "criminal storytelling" has to offer. Some of these records are the most well known in rap music, while others flew in under the radar. Regardless, they'll all put you in the mood for more stories about life outside the law.
15. The Notorious B.I.G. - "Somebody's Gotta Die" (1997)
Christopher Wallace possessed a seemingly infinite number of gifts as a rapper, but perhaps none were as impressive as his ability to place you into the middle of a great story, whether it was a true account of his life or a work of crime fiction fit for the silver screen. "Somebody's Gotta Die" falls into the latter category, and it's a perfect beginning to Biggie's Life After Death record.
It opens innocently enough, with Biggie imagining a life of "Lear jets and coupes" and making Snoop Dogg-level money*. Things quickly unravel, however, when he receives a phone call telling him that his friend and associate has been murdered. In one of the finest revenge stories in all of rap music, he and his crew set out for payback, and the lyrics steadily build suspense before the shocking twist ending finally arrives. "Hypnotize," the radio-ready hit that comes next on the album, may have been the kind of song that made The Notorious B.I.G. so popular, but this kind of gritty storytelling is what made him one of the greatest of all time. 
*This early reference to a West Coast rapper, and the focus on the human cost that comes with feuding, serves as a sobering reminder of the real violence that claimed Biggie's life not long before Life After Death was released.
14. Kool G Rap & DJ Polo - "On The Run" (1992)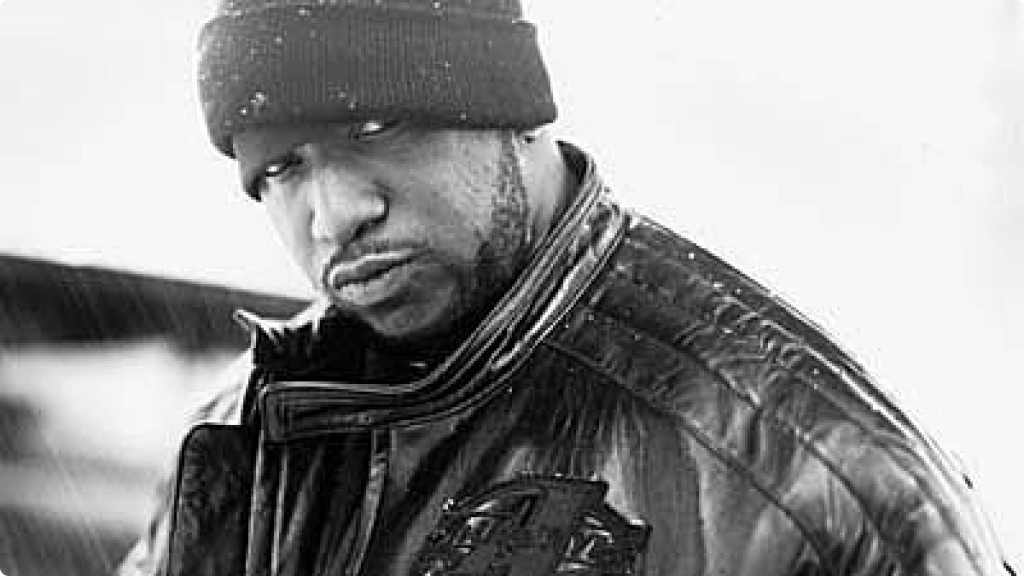 Kool G Rap didn't invent gangster rap or weaving hard-boiled elements into his verses, but he was maybe the first to truly offer mafia tales that seemed fit for a respectable movie script. "On The Run" from Live and Let Die was one of the earliest examples of this, and it may be his best. He raps from the perspective of a disgruntled low-level mobster who, frustrated with his salary and position, decides to leave middle-management behind by making off with a large shipment of contraband. This puts him and his family at risk, so he goes on the run, evading his former-employers until they finally catch up to him at a gas station, where a climactic shootout worthy of John Woo takes place.
On paper, it's a relatively straightforward crime story, but the level of detail and complete commitment to telling his narrative was impressive at the time, and the song still holds up. His earlier releases showed an interest in storytelling, but Live and Let Die took things up a notch. He doesn't simply say "there was a shootout" or "they chased me," instead breaking down the action beats to specific movements and thoughts, setting a new standard in the process. G Rap helped usher in a new age of hardcore rap and almost single-handedly created the "mafia rap" subgenre, and "On The Run" was the first time his gangster vision was truly heard in all of its violent, widescreen glory. 
13. The Coup - "Me And Jesus The Pimp In A '79 Granada Last Night" (1998)
Boots Riley's success as a writer/director was no surprise to anyone who had heard this ambitious song he penned as a member of The Coup. Sometimes, a story is only as good as its villain, so it's a good thing that the eponymous Jesus the Pimp is as evil and memorable as a bad guy can be. His name pronounced like the prophet, Jesus is a one-armed pimp who cruelly exploits the women who work for him, including the young protagonist's mother. Boots's narration goes back and forth and time, slowly letting you in on just why the main character has found himself in a '79 Granada with his mother's abuser.
Since it's The Coup, the lyrics also serve as a biting commentary of the complicated relationship that the poor have with their oppressors, and Boots makes it a point to show the ways in which misogyny and exploitation are passed down throughout generations. 
(It should be noted that a communist party known as the New Jewel Movement seized power in Grenada in 1979. Knowing the explicitly socialist rhetoric of The Coup, it seems unlikely that the use of a '79 Granada is a coincidence).
12. Nas - "Rewind" (2001)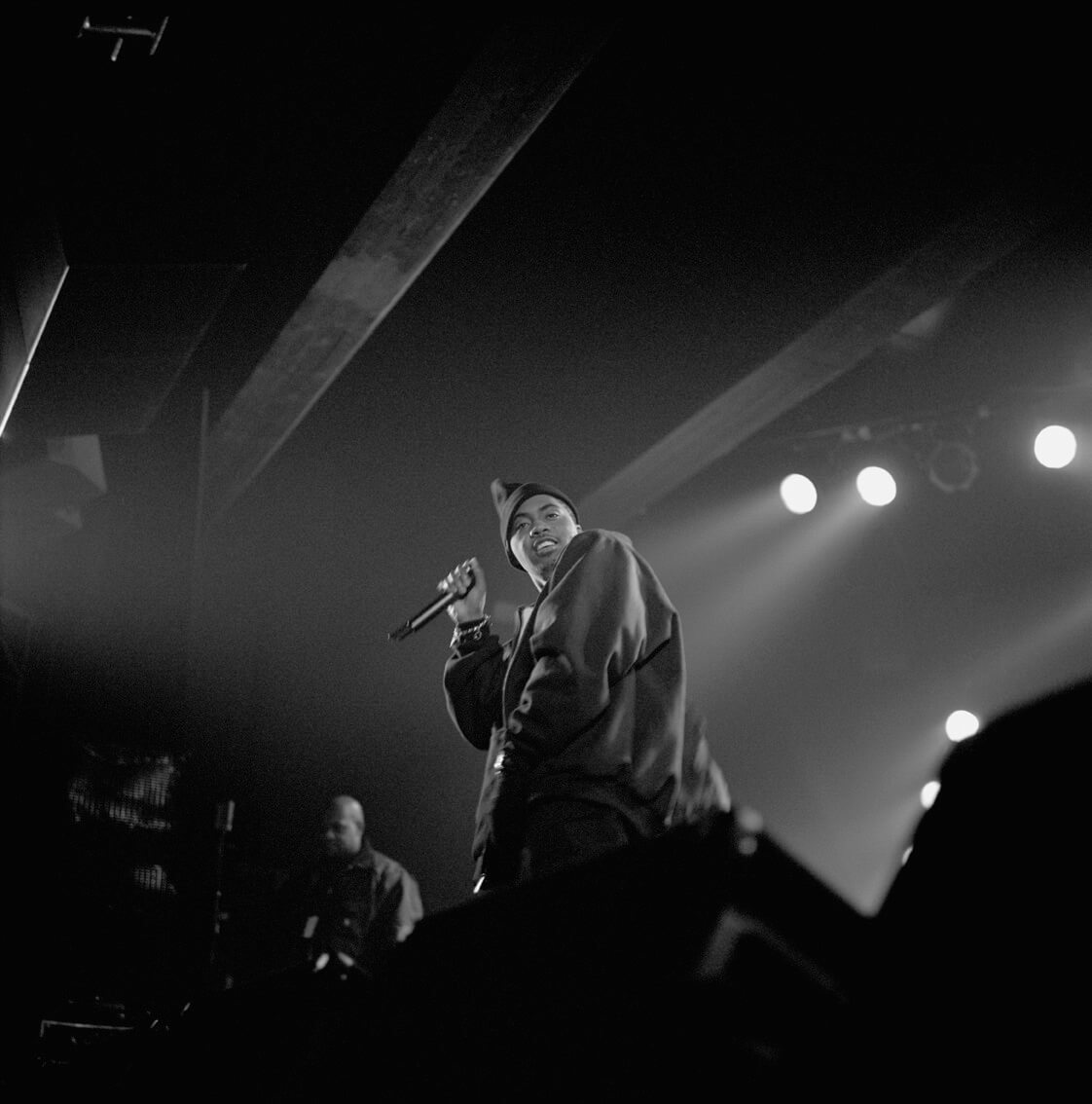 "Rewind" is the story of a man getting shot. What's so special about that?
Like most great stories, the actual plot of "Rewind" is less important than the way in which it is conveyed, and Nas's ability to tell every moment of this gritty street story in reverse without it coming off as a pointless exercise shows just what is possible in rap storytelling. Starting at the end of the story, Nas packs this short track full of clever details, from a blunt growing in size as it is refilled with smoke and ash to the victim of the shooting saying "shoot don't please." It's the kind of song you listen to multiple times in a row, hoping to catch everything you may have missed.
11. Public Enemy - "Black Steel in the Hour of Chaos" (1988)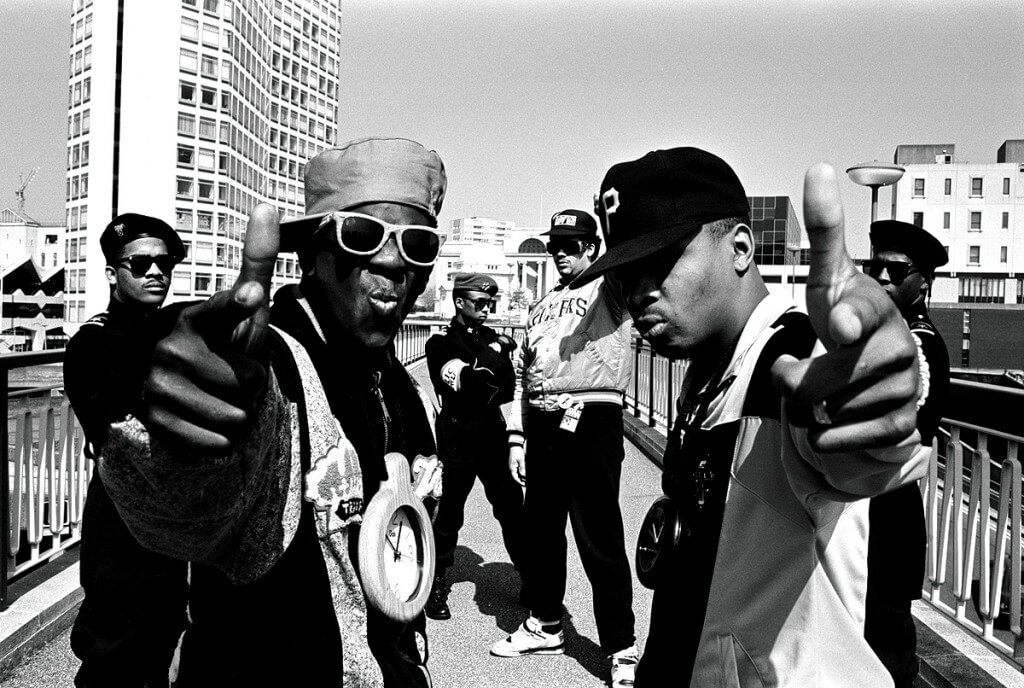 In this all-time classic, Chuck D tackles one of the most thrilling subgenres: the prison escape. Boasting an iconic opening line ("I got a letter from the government the other day"), the track describes a black man who is thrown in prison after refusing to serve in the military. Chuck's righteous fury and political consciousness are in full effect, and he doesn't mince words when he calls the prison system "a form of slavery." Inside the penitentiary, Chuck begins to plan an escape, and once things are set into motion, the action is muscular and unflinching. Most songs on this list center around morally-compromised criminals, but the power of "Black Steel…" comes from its fist-pumping account of a good man who won't fight for a county that doesn't fight for him.
10. Ghostface Killah & Raekwon - "The Hilton" (2001)
A murderous bellhop. A madcap body disposal. A prison-cell assassination. A half-dressed Raekwon swallowing diamonds. What do these things have in common? They all exist in the world of Ghost and Rae's "The Hilton," one of their most colorful and entertaining collaborations as storytellers.
Like many Ghostface songs, it may take a few listens to fully grasp the narrative of "The Hilton," but that's part of the fun. Stripping away some of the bizarre details, it's actually simple enough. A hitman is hired by the girlfriend of a bitter inmate to dress up like a hotel waiter and kill our loveable pair of Staten Islanders. The assassination goes wildly awry, and then Raekwon orchestrates the murder of the inmate in prison. Cause-and-effect.
But why would you want to strip away the bizarre details? If you did that, you'd miss the image of a fresh-out-of-the-shower Raekwon running hysterically and slipping on soap, and you wouldn't get to hear Ghostface take a quick call to tell his wife he'd like kidney and lima beans for dinner, and you certainly wouldn't be treated to the moment when an inquisitive housekeeper checks in on all the ruckus and a panicked Ghostface yells "Partying, sir! Balloons popped!" And to think, Nia Long was in the building the entire time.
9. De La Soul - "Millie Pulled a Pistol on Santa" (1991)
The greatest stories can put unshakeable images in our heads. This can be especially true in the crime genre, where strangely beautiful moments of violence have the potential to stick with us long after the credits have rolled. Think James Cagney's triumphant screaming in the final moments of White Heat, or a man waking up in his plush bed only to discover the disembodied head of a horse in The Godfather.
In the world of music, there are few images as haunting as a young girl pulling a gun on a department store Santa in the middle of the day. The young girl is Millie, and the tragic circumstances that lead her to this act make for one of De La Soul's most compelling (and underrated) songs. Over an eerie sample of Funkadelic's "I'll Stay," Posdnous and Dave prove that their imaginations could go to darker places than their "D.A.I.S.Y. Age" label would suggest.
(As a bonus, check out Atmosphere's unofficial sequel, "Millie Fell Off the Fire Escape," to hear what happens after De La's cliffhanger).
8. Joe Budden - "Three Sides to a Story" (2006)
Joe Budden's rap career was characterized by brutal honesty and emotional intensity, but he outdid himself with this devastating tale of desperation and revenge. Living up to its title, it gives the listener three perspectives on a particularly twisted family dynamic, each one revealing a new and shocking element to the story. Just when you think you have it figured out, it goes in a different direction, constantly building on itself until the entire perverse truth comes to light. The final few minutes are genuine edge-of-your-seat entertainment, and the plan for vengeance at its center is perhaps the most unsettling plot-point you'll hear on this list. Still, the three-pronged narrative is ingenious, and Budden proves that melodrama can work if handled correctly.
7. Ice-T - "6 'N The Mornin'" (1986)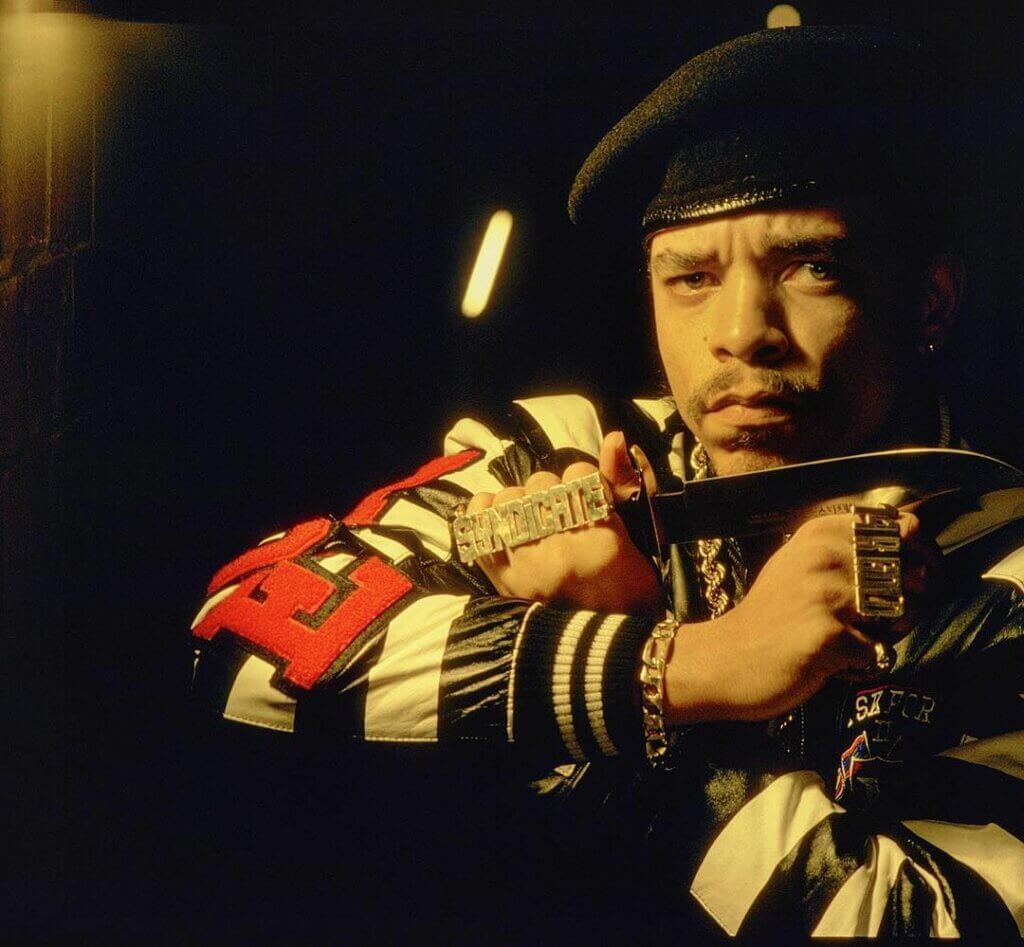 An epic saga spanning seven years in seven minutes, this beyond-legendary song is loaded to the brim with about every crime trope imaginable: drug dealers, explicit sex, run-ins with the law, prison shanks, pimps, high-speed chases, and several shootouts. One of the most influential and skillfully-crafted gangster rap songs ever recorded, it features Ice-T rapping about the most unpleasant parts of life in the coolest, most relaxed way imaginable. Plus, you'd be hard-pressed to find a more nihilistic lyric than "The batter rams rolling, rocks are the thing/ Life has no meaning and money is king."
These days, Ice is as known as much for his songs as his historical importance, acting, and public persona, but if you haven't heard "6 'N The Mornin'' in a while, it's time to revisit the full seven-minute cut and hear one of the great songs of its genre.
(As a bonus, check out Ice-T's awesome prequel from half-a-decade later, "Midnight").
6. Ice Cube - "My Summer Vacation" (1991)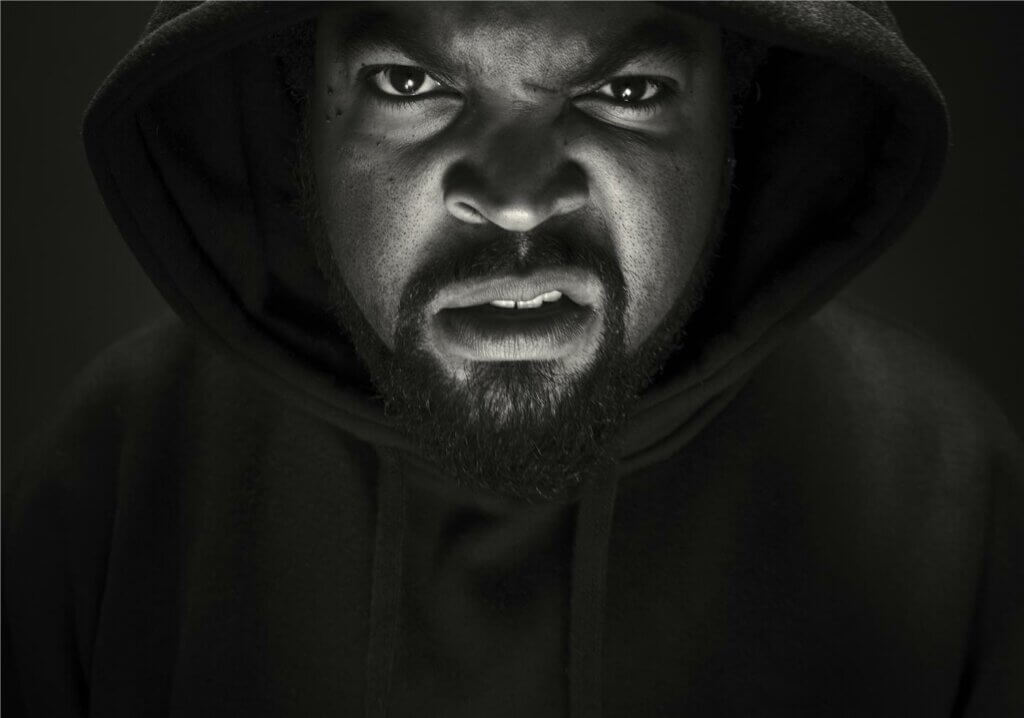 "If it can happen here, it can happen anywhere."
On this track from his incendiary sophomore album, Death Certificate, Ice Cube distills what could be the plot of an epic crime movie into a four-minute song. Over a crushing, George Clinton-sampling beat, Cube tells the tale of a group of L.A. drug dealers who, frustrated with the oppressive police presence and oversaturated drug market in their hometown, decide to move their criminal operation to St. Louis, Missouri. Once they arrive, they face stiff resistance from the local dealers and things quickly turn bloody. What follows is a powerful story of gang violence, the corruption of The Midwest, and the far-reaching effects of the drug trade.
The narrative is brilliantly structured, taking the listener through the initial success of the Missouri takeover before an ominous gunshot rings out halfway into the song and it all comes tumbling down. Even better, Cube brings his then-potent political anger to the final verse, turning what could have been a straightforward story of gang conflict into a bleak look at the doomed war on drugs and a justice system that traps black men without "giving a f*ck." There are a lot of powerful vignettes on Death Certificate, but none are as thrilling, hard-hitting, or affecting as "My Summer Vacation."
5. Slick Rick - "Children's Story" (1988)
Slick Rick's raps were often deceptively "nice." There was something about his unique British inflection and use of humor that made his stories feel like audio cartoons. After all, his most well-known song is called "Children's Story," and it's framed as a cautionary tale that he reads as a bedtime story. But there was a darkness that hid underneath the catchy piano sample and iconic lines like "Once upon a time not long ago/ When people wore pajamas and lived life slow."
This modern urban fairy tale of two kids who go down a path of committing stick-ups may feel relatively tame today, and modern listeners may know it mainly for the many songs that have since sampled and referenced Rick's lyrics, but the story is handled seriously. What starts out as a heightened fable ends up feeling like something that could really happen, and the song is responsible for one of the most evocative lines in rap history: "He was only seventeen, in a madman's dream."
4. The Notorious B.I.G .- "N*ggas Bleed" (1997)
There was a boom of crime films in the 90s, with screenwriters hoping to capitalize on the success of films like Pulp Fiction and audiences craving highly stylized gangster movies with colorful characters and even more colorful blood splatter. The Notorious B.I.G. himself was clearly a fan of this wave of movies, and he borrowed from the Abel Ferrara classic King of New York when choosing his alias "Frank White." It's appropriate, then, that he would be responsible for "N*ggas Bleed," a hyper-violent tale of double-crosses and a guns-blazing drug heist that would put any Tarantino knock-off to shame.
The opening verse, in which our protagonist, Frank, is instructed by his boss not to rob a Jamaican drug dealer and his crew, shows Biggie at the peak of his powers, but the true highlight of the song is Arizona Ron, one of the most twisted and richly-observed characters ever described in rap. A violent psychopath with a storied history, he fills the "trigger-happy wild card" trope perfectly, and him being introduced and then completely characterized in one verse is a testament to Biggie's ability as a storyteller. While his role doesn't affect the main plot in any serious way, the decision to offer an entire verse's worth of detail on a side character is a stroke of genius, and the sound of his sadistic cackle towards the end of the song is both haunting and darkly comic.
If "Somebody's Gotta Die" shows Biggie at his most reserved and serious, "N*ggas Bleed" is the maximalist vision of an emcee and storyteller who had a lot more to offer the world. Hollywood could take notes.
3. Westside Gunn & Conway the Machine - "The Cow" (2016)
"Maybe God wanted me here to kill 'em with the rhyme/ Maybe that was part of his plan and part of the design"
Despite constant claims of authenticity, it's easy to assume that most of the dramatic street stories that rappers love to tell are complete works of fiction. For example, the majority of songs on this list are clearly well-made fabrications, not dissimilar to other forms of popular crime entertainment. Conway the Machine's instant-classic verse on his brother Westside Gunn's "The Cow," however, is something else entirely. Conway takes listeners into a very vulnerable and painful place as he describes the darkest moments of his life. He not only goes into the near-fatal shooting that left him with Bell's Palsy, but also the death of his cousin MachineGun Black and the pain that both events caused.
With the desensitization that comes from constant exposure to violence both real and fake in the media, it can be easy to gloss over the real-life trauma that comes with death. Bullets destroy bodies and rip apart families and leave scars on flesh. Conway's verse doesn't shy away from any of this. "Ask my baby momma how much I cried when MachineGun died," he solemnly raps, and you can feel the grief in his voice. Revisiting his shooting and its aftermath, he spits some of the most heart-breaking and honest lines ever put to record: "After I got shot in my head, I seen my face like, 'I'm done with this shit'/Trying to spit my verses and mumbling and shit/Face twisted up looking ugly and shit/ That Bell's Palsy had me looking like I had a stroke."
He forces you to feel his pain, but the tragedy isn't what gives "The Cow" its power. Being a true story, he can't leave out the way that things really ended up, and in reality, Conway and his Griselda label mates emerged as some of the most talked-about and acclaimed rappers of the past decade. This hard-fought triumph turns the song into a real-life redemption story, and it's hard not to get emotional hearing him rap about adapting to his Bell's Palsy in order to create the art that he's now known for. At one point, he raps "Now they gotta consider me top five." Like always, he's telling the truth.
2. Kool G Rap- "A Thug's Love Story (Chapter I, II, III)" (1998)
Now for some escapism.
On his Roots of Evil album, Kool G Rap took his penchant for Mafiosi narratives to the logical extreme, penning several incredibly vivid and dramatic songs about a life of organized crime. Countless rappers have compared themselves to big-name directors, but if any Hip Hop artist seemed genuinely ready to make the jump to making Hollywood blockbusters, it was the man responsible for "On the Run," and "A Thug's Love Story" is all the proof you'd ever need. Taking us into the life of a self-described thug who falls in love with the beautiful wife of a major drug dealer, G Rap writes multiple blood-soaked action setpieces (one involving a flare gun, apparently a recurring item in Hip Hop storytelling*), graphic sex scenes, a sadistic bad guy, and an ending that studio execs would froth at the mouth over. As he says in a spoken interlude, "I guess it's just another one of those G Rap adventures."
*See Atmosphere's "66th Street" on part one of this list.
1. Ghostface Killah - "Shakey Dog" (2006)
Drug spot robberies are a common occurrence in rap songs. Big L ("The Heist"), Raekwon ("Spot Rusherz"), and The Notorious B.I.G. ("N*ggas Bleed) are just a few of the artists who tried their hand at the subject matter. In fact, Ghostface had already made a drug heist song ("260") by the time he put out "Shakey Dog," one of the finest and most underrated songs in not only Ghostface's catalogue, but rap music in general. 
The "shakey dog" in question is Frank, Ghostface's partner in this particular scheme. Frank is nervous, impulsive, and jumpy: none of the things you want in a heist partner. Thanks in part to Frank, the plan takes some deadly turns, and the song abruptly ends before we see everything resolve.
The plot isn't really what's important here, because the joy of listening to Ghostface tell this story is how every single line and detail is so loaded with obscure slang and off-kilter details that you need to read along as you listen. Not only do you learn what the specifics of their criminal plan are, but you're also with Ghostface as his leg stiffens and he gets tartar sauce on his shoes (not just any shoes, but Jay-Z's S. Dot brand of sneakers). On their way up an apartment building, Ghostface pretty much explains the entire life history of a 77-year-old woman who carries a shotgun and once had to fly to Venezuela after committing a murder. That could be a movie of its own, but we have no time to dwell, and before we know it we're at the target drug spot, where Ghostface gets distracted by the Cuban cuisine being cooked inside by the dealers, whom he notes are watching Sanford and Son. Once the shooting starts, the recoil from a pistol breaks a woman's wrist bone and a potentially rabid pitbull enters the equation. When a character is shot in the head, Ghost raps that someone put a hole in his "Sassoon," referring to the haircare brand, and a cut with stitches is described as a "centipede stab wound."
A neurotic, hair-trigger narrative, "Shakey Dog" demonstrates so much of what Hip Hop is capable of. It is a completely engaging crime story, richly layered and masterful in its observations. It's funny and exciting and wholly unique to Ghostface's voice and style of rap. Sure, it ends in a cut-to-black cliffhanger, but what's important here is the journey, not the destination. There's so much to discover in its seemingly unimportant asides and descriptions, and it's the rare song that truly rewards careful listening. 
Years ago, as a thirteen-year-old lover of gangster movies and Hip Hop, I listened to "Shakey Dog" countless times, first trying to decipher the slang-ridden rhymes and then simply appreciating how imaginative it was. If you love rap music, take a page from my middle-school self: press play on "Shakey Dog," pore over every line, and get lost in a one-of-a-kind story.