October 2021 Round-Up: The 9 Best Hip Hop Albums Of The Month: For this piece, we selected our 9 favorite Hip Hop albums released this October. Did we miss any albums you feel need to be mentioned? Let us know in the comments!
Also read: The Best Hip Hop Albums Of 2021
1. Lewis Parker - Frequency Of Perception
Lewis Parker is a London-born veteran producer/emcee – a self-proclaimed Hip Hop craftsman, and 'the deadliest man with an SP'. Those familiar with Lewis Parker's work will know this to be true – all his music oozes pure dedication to Hip Hop. Frequency Of Perception is one of his best projects yet, a fully realized album with over an hour of excellent music – with beats AND rhymes from Lewis Parker himself (and with contributions from artists Eloh Kush, John Robinson, Planet Asia, Lil Dap, Eastkoast, Enny Integrity, Killa Sha, Zu, Ric Branson, and T.R.A.C.).
Frequency Of Perception is a presentation of stylistic 90s-centric Hip Hop, with tasteful boom-bap beats and relatable rhymes. Musical and classy – Frequency Of Perception is grown-up Hip Hop of the highest order, one of the finest albums you'll hear this year.
Release date: October 22, 2021. 
2. JPEGMAFIA - LP!
Because of JPEGMAFIA's futuristic, singular and experimental vision of what Hip Hop is, his music is an acquired taste. We liked Black Ben Carson (2016) and loved the brutal Veteran (2018), but we didn't care for All My Heroes Are Cornballs (2019) – which was edgy strictly for edginess sake as far as we are concerned. For us, AMHAC was little more than a bunch of badly mastered sounds seemingly thrown together randomly, a messy wall of noise with so-so rapping and worse singing.
LP! is way better, more like Veteran: still experimental and edgy, but a rap album at its core – and an intriguing one too. Peggy's personality and attitude, and his willingness to push the envelope come off as always, and on LP! he has reached a new stage of maturity. The synth- and bass-heavy production on LP! is masterful and Peggy shines with his vocal performances this time around.
Two different versions were released: the Online Version and the Offline Version. The online version is the one on streaming services and can be seen as the record label's 'theatrical release' (with all samples cleared), while the offline version is like Peggy's own 'director's cut', the album as he intended it to be but wasn't allowed to release commercially because of a bunch of uncleared samples. Both versions are great, but the Offline Version is the superior project. The Online Version feels more like a compilation (with a couple of tracks carried over from Peggy's last two EP's), the Offline Version has the original tracks and no recycled ones – the Offline Version should have been the commercial release. Anyway: of the two, the Offline Version is the one that has the feel of a future classic.
The offline version of LP! is by far the best JPEGMAFIA project to date. It's much more fleshed out than Black Ben Carson, Veteran, and AMHAC are, more accessible and less abrasive too – while managing to retain the aspects that made these works so edgy and fun. After a suitable period of marinating, LP! (The Offline Version) will undoubtedly be considered one of the best experimental Hip Hop albums ever made.
Release date: October 22, 2021. 
3. Guilty Simpson & Gensu Dean - EGO
This Mello Music Group release is one of our favorite releases of the year, an album we will keep returning to for a long time to come. Detroit-based emcee Guilty Simpson has a characteristic flow that's not for everybody, but those who've been following and digging him since his excellent Stones Throw solo debut Ode To The Ghetto (2008), will no doubt quickly count EGO a favorite too.
Texas-based producer Gensu Dean's stripped-down boom-bap production proves to be a perfect fit for Guilty Simpson's baritone and for the contributions of guest vocalists Marv Won, Black Milk, Skyzoo, Georgia Anne Muldrow, and Yarbrough. Flawless beats and sharp bars – EGO is one of the Hip Hop albums released in 2021.
Release date: October 8, 2021. 
4. Wiki - Half God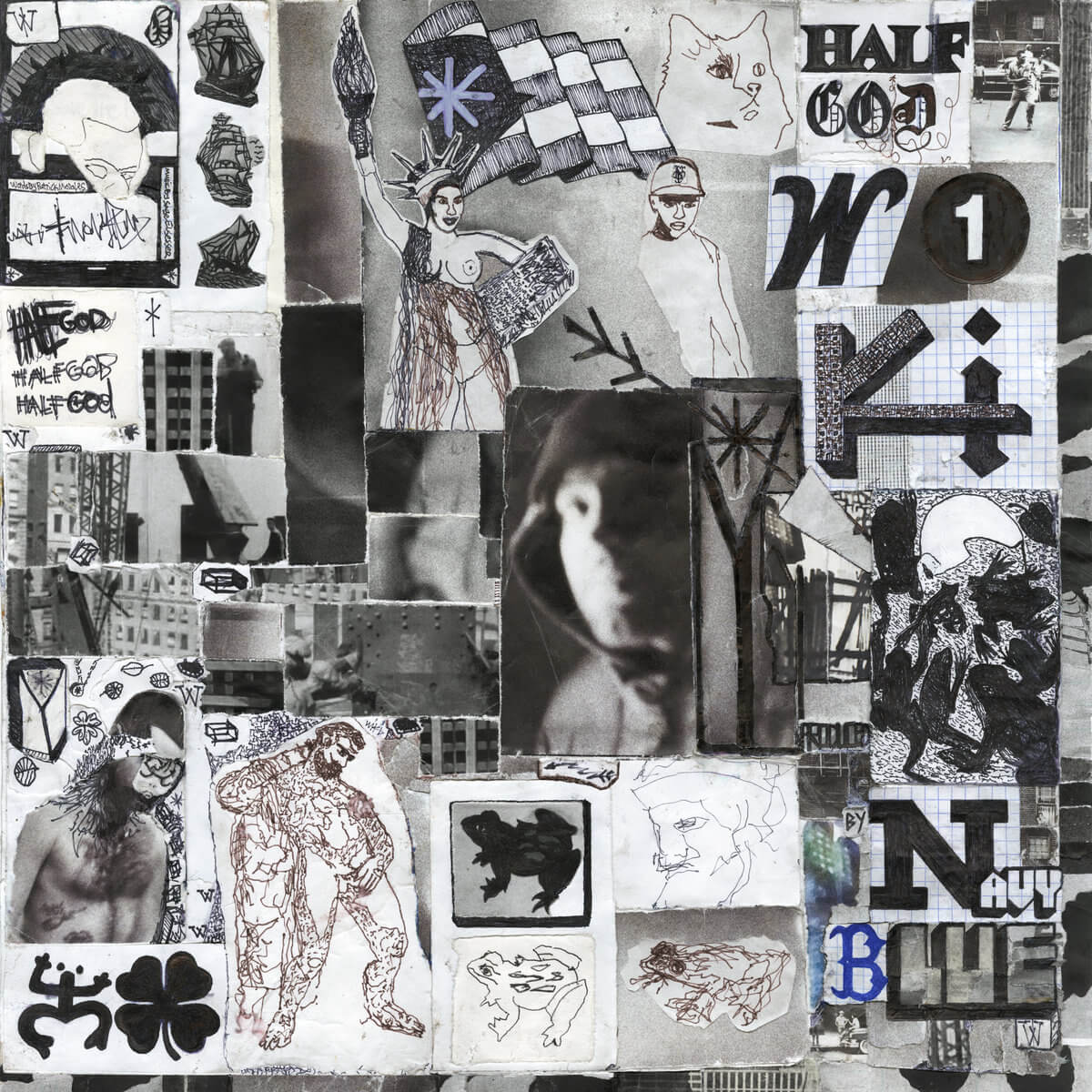 Wiki is an emcee from NYC and Half God is his fourth full-length LP, entirely produced by Navy Blue. Wiki's previous releases all were strong projects, but Half God is his best work yet, a fully realized work containing 16 full songs and an hour of music. Navy Blue's stripped-down but hypnotizing instrumentals have heart and soul and they bring out the best in Wiki, whose pen game is better than ever before – it's good to see a young artist demonstrating artistic growth and increasing maturity like Wiki does here.
Similar to the album cover, Wiki's content is a jumble of ideas and thoughts, but his relatable lyrics are thought-provoking and/or entertaining and Half God manages to captivate from start to finish. Features from Earl Sweatshirt (on the fantastic "All I Need "), MIKE, and others add extra flavor. "Not Today", "Roof", "Never Fall Off", "Drug Supplier", "The Business", "All I Need", "Gas Face", "Promised", "Still Here", "New Truths", "Grape Soda" – lots of stand-outs and no real weaknesses on Half God. Navy Blue's Dilla-Esque production is heavenly and Wiki's simultaneously nostalgic and forward-looking bars match the quality of the beats. Half God is a slow-burner and not suitable for skim-listens – this is an album to sit with and to be immersed in, bucking the trend that sees artists releasing EP-length 'albums' to cater to the needs of the short attention span crowd and to the song-streaming music consumption reality. Half God is a REAL album and a memorable one at that – one of the best Hip Hop albums released in October.
Release date: October 1, 2021
5. Curly Castro - Little Robert Hutton
"Curly Castro's new album Little Robert Hutton is a pæn to the radical imagination. Over the course of fourteen songs, the Bajan-American artist fuses his vivid wordplay with a historical continuum of black revolutionary thought and the result is an AfroFuturist vision in 3-D IMAX. This is Castro's rawest and most uncompromising work, the heat from a thousand ghetto uprisings smoldering in every bar. Lyrical gymnastics take a backseat to the power of the word and the concussive energy of the beats. Little Robert Hutton is hard in every sense of the word, speaker rattling banger after banger. That production is handled by Quelle Chris, Messiah Musik, Blueprint, August Fanon, Locust, DOS4GW, and Jason Griff. The album also features guest appearances from Breezly Brewin, Mr. Lif, PremRock, billy woods, Zilla Rocca, Marcus Pinn, ALASKA, SKECH185, Candice Murray, and Margel the Sophant."
Curly Castro has been on our radar for a good while now. His ShrapKnel album (with PremRock) is one of the best Hip Hop albums released in 2020. His solo debut FIDEL (2013) was our favorite Curly Castro LP up to now, but Little Robert Hutton is even better. Lyrically profound and fun in equal measures, and musically adventurous with captivating soundscapes from start to finish – Little Robert Hutton is an intense album you shouldn't sleep on. This is another winner out of Backwoodz Studioz, one of the most interesting record labels out there today.
Release date: October 1, 2021.
6. Krum – Dart
Dallas-based producer/emcee Harry Krum is in a lane of his own, his sound cannot be pigeonholed – some of his music can be labeled urban gospel, some of his other projects are closer to straight-up Hip Hop. His short-but-sweet Black Lung album is one of the best Hip Hop projects released last April, with some of the best production you'll hear this year – lots of psychedelic vibes and dusty but crisp boom-bap beats laced with some exquisite sampling – reminiscent even of the best work from icons like Madlib and MF DOOM. At barely over half an hour Black Lung is too short to consider a 'proper' full-length, something that can't be said about DART.
At 50 minutes, DART is a fully realized album – and one of the most idiosyncratic albums of the year. DART will certainly not be for everybody, Krum's genre-boundaries stretching instrumentals have too much of an experimental edge, and his rapping is mixed with singing on this album. As it follows a narrative, this is an album you need to allow yourself to be immersed in to be able to fully appreciate it (there's a book tie-in – "The Dirty Angels Ride Tonight" tells the story, each song on the DART album is the first-hand thoughts and emotions of the characters living the story). Not an easy or a straightforward listen, but DART is one of our favorite albums released in October nonetheless.
Release date: October 26, 2021. 
7. Atmosphere - WORD?
Rhymesayers flagship act Atmosphere has been one of our favorite duo's in Hip Hop for a long time, even if their last couple of projects weren't all that great. WORD? is a definite return to form as far as we are concerned.
"Steering back toward their signature sound, the album further highlights producer Ant's undeniable talents as the project leans into the classic boom-bap aesthetic, bringing unique energy out of Slug's wisdom, wit, and delivery. From the onset, WORD? proves to be every bit an exercise in refining and advancing their craft as it is a harkening to earlier work. That is, while their releases have grown more broodingly cinematic, and increasingly concerned with the human condition and mortality, WORD? manages to reintroduce moments of levity and lightheartedness throughout, an approach seldom heard on their albums of late.
From album opener "Fleetwood," with its razor-sharp snares and warm fleshy bassline, to the resonant melody of "Clocked", there are strong hints of Atmosphere's nascent years within the sound. Meanwhile, songs like "Woes", "Strung" and "Vanish" cheerfully make light of daily hardships, but they're more likely to be remembered for making listeners want to bob their heads and sing along. With Slug and Ant directing the course, the album plays like a joyride through a range of experiences and emotions, with an extensive cast of special guests hopping in and out along the way, including Evidence, Muja Messiah, Musab, Nino Bless, Nikki Jean, Anwar HighSign, BlackLiq, Sa-Roc, Haphduzn, Lateef the Truthspeaker, Aesop Rock, and the late MF DOOM (RIP). The result is a project that feels like it came from the era or, perhaps more fittingly, the mindset that created albums like God Loves Ugly, Seven's Travels, or the popular Sad Clown series while sounding as polished and perfected as more recent albums like Mi Vida Local or Whenever.
Ultimately, WORD? pairs the breadth of Atmosphere's talents with the beauty of their growth, all while showing they still have a lot of fun in the process and don't mind letting the listener in on the fun as well."
This blurb taken from the Rhymesayers site describes our feelings about the album perfectly. Because of the fact WORD? feels like kind of a throwback to Atmosphere's glory days, it will probably end up cracking our top 5 Atmosphere albums after we sat on it for a while. You can't go wrong with Slug and Ant – if you liked any of their earlier albums, WORD? is a must-have without a doubt.
Release date: October 8, 2021.
8. Rome Streetz & Ransom - Coup De Grace
Both Rome Streetz and Ransom are on fire this year, they are two of the illest emcees active today. Prior to Coup De Grace, Rome Streetz already had three excellent LPs out this year: Death & The Magician (with DJ Muggs in February), Genesis 1:27 (with ANKHLEJOHN in June), and Razor's Edge (with Futurewave in July) – all among the best albums in the months they dropped. Ransom already had three strong EPs on his name this year before this release, with Crime Scenes, Se7en, and Heavy Is The Head (a collaboration with Big Ghost Ltd).
Coup De Grace boasts production from 38 Spesh & Coach Bombay 3000 (exec.), V Don, Nicholas Craven, Wavy Da Ghawd, Stack Moolah, I Man Militia, Streezy, Lord Sear, Animoss, and Mayor – a risk, because a lot of cooks in the kitchen can turn a project into a hot mess. Fortunately, that's not the case here – the atmospheric boom-bap sound is cohesive enough throughout. We do like the beats on Death & The Magician, Razor's Edge, and Heavy Is The Head better though – getting just one top-producer like Muggs or Big Ghost Ltd to take care of the whole album is always preferable. So even if the beats on Coup De Grace are less memorable than on some of both artists' earlier 2021 projects, this is a super solid album with strong performances from Rome Streetz and Ransom, and from guests rappers such as Che Noir and The Game – especially Che Noir kills it (as she always does).
Coup De Grace means both Rome Streetz and Ransom are four-for-four this year, making the two of them 2021 MVPs for sure.
Release date: October 29, 2021. 
9. Planet Asia - Rule Of Thirds
Veteran emcee Planet Asia is one of the hardest working men in Hip Hop. He is on everybody's album as a featured artist, and he steadily keeps dropping projects of his own too. Rules Of Third is kind of a high-profile album in his catalog because it's only the second project to be released on Dilated Peoples icon Evidence's new record label Big Picture Recordings. Evidence took care of all of the production on Rule Of Thirds, so there's no need to question if these beats are dope or not – the instrumentals on Rule Of Thirds are beautifully haunting and atmospheric from start to finish. Planet Asia comes with strong bars, as do guests that include 2021's hottest rapper Rome Streetz, Milano Constatine, and Evidence, of course. Great beats, great bars – Rule Of Thirds is a great album, the biggest knock against it is that it is too short at a mere 33 minutes.
Release date: October 29, 2021. 
Honorable Mention: Al-J & Kane Major - Blak To The Old School
Al-J of Blak Madeen and producer Kane Major revisit our favorite period in Hip Hop with their collaborative Blak To The Old School album. One of our favorite albums released last year was Jorun Bombay and Phill Most Chill's Jorun PMC, the absolute best Golden Age revivalist boom-bap record of 2020. Blak To The Old School is an album in the same vein, one of the best projects of this particular branch of Hip Hop released in 2021. Just like Jorun PMC, Blak To The Old School doesn't simply sound like it was inspired by 80s Hip Hop, it's almost like it time-traveled from the 1980s straight to this day and age. The sound is crisp and fresh for 2021 but entirely built on samples and influences from the classic era, and the rhymes are perfect for Kane Major's production. As far as throwback Hip Hop is concerned, it doesn't get any better than this – Blak To The Old School is GOLD.
Release date: October 22, 2021. 
Honorable Mention: Swamp Thing – World War Swamp
"Toronto's three-headed rap monster, Swamp Thing (Timbuktu, Chokeules, & Savilion), has a ritual of delivering dark, B-movie-inspired, heavy-duty thunderclaps every Halloween. Their newest release titled World War Swamp marks the tenth consecutive year of an October 31st LP release. World War Swamp is the follow-up to last year's offering, Salty Gator, and much like its predecessor, it slaps enormously. The milestone record was produced by Savilion and was recorded at an isolated cabin in northern Ontario, where the murky trio used their collective sense of impending doom, to guide the project's direction. World War Swamp is the culmination of a decade's worth of Swamp Thing. The record features turntablist DJ iRATE, along with an all-star lineup of guest collaborators, including Bazooka Joe, Ghettosocks, More Or Les, Psybo, and Wordburglar."
Swamp Thing never disappoints – for top-quality 90s-centric boom-bap look no further than World War Swamp.
Release date: October 29, 2021.
Honorable mention: Figure of Speech - Figure of Speech?
Figure Of Speech is a Manchester raised, Bristol-based emcee/poet. Read the blurb with Figure Of Speech's own words about Figure Of Speech?:
"This is an anti-racist album. I started writing it in 2020. It was after I performed one of my poems in reaction to George Floyd's murder. Motivated by this, Boca 45 and I collaborated, giving voice to my personal experiences and views on racism in Britain and further afield. Fast forward to the completion in 2021, and the saga continues. Further exacerbated by number 10 and its 'politricks', people are in denial racism exists. Contrary to this, I am called *oon' on the (so say) liberal streets of Bristol, people standing up for their basic rights are condemned for playing 'gesture politics' and structural racism persists (globally)."
This is an album for the times we live in, with Figure of Speech's powerful and thought-provoking lyrics set to some idiosyncratic but excellent beats. Figure Of Speech? is one of the most important and best Hip Hop albums released in the UK this year.
Release date: October 1, 2021. 
Honorable mention: Dope D.O.D. & ChuBeats - The Whole Planet Shifted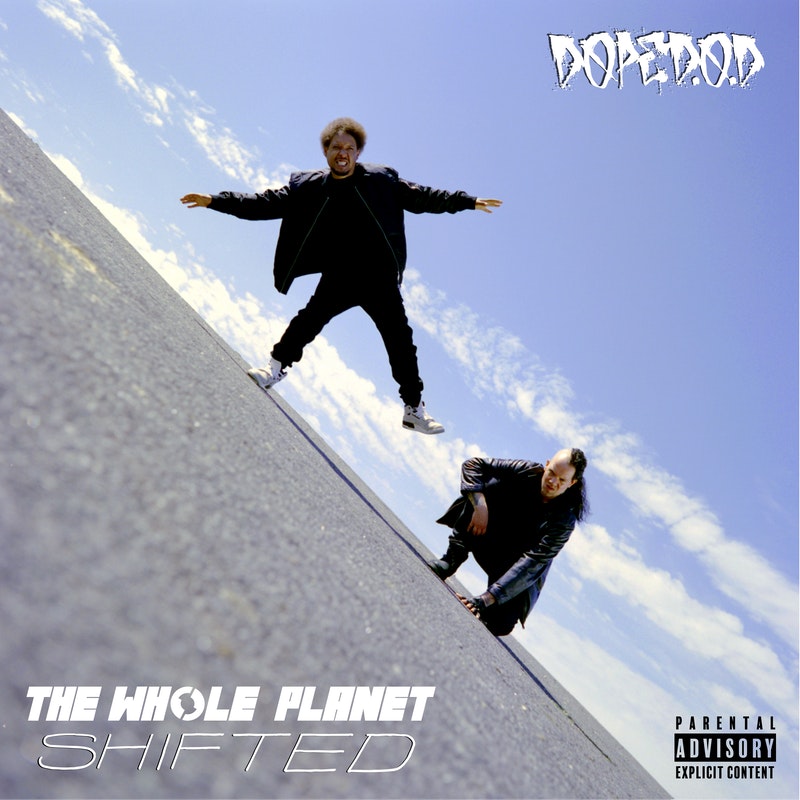 Dutch Hip Hop trio Dope D.O.D.'s (Jay Reaper, Skits Vicious, and producer ChuBeats) latest project The Whole Planet Shifted is composed of some of the grimiest underground sh* t you'll hear this year, with hard-as-nails bars and dirty boom-bap beats that will blow the bottom out of your speakers. With features from the likes of Smif-N-Wessun, Fredro Starr, Sticky Fingaz, and Thirstin Howl III, (among others), this album is a must for those who can't get enough of 90s-centric hardcore boom-bap.
Release date: October 29, 2021. 
Honorable mention: Cesar Comanche & Poe Mack - A Promise Not To Sting
Cesar Comanche, a co-founder of North Carolina's critically acclaimed Hip Hop crew The Justus League, teamed up with Virginia-based independent rapper/producer Poe Mack for the outstanding A Promise Not To Sting. The album boasts production from Cesar Comanche himself, along with greats such as 9th Wonder, Khrysis, DJ Flash, DK, J Rawls, and Supastition, and features guest spots from Marcel P Black, Heather Victoria, EA Floe, and Eternal The MC.
A Promise Not To Sting is a price example of what can happen when two veterans get together and get a couple of A-list producers to work with too. Cesar Comanche and Poe Mack go well together, their rhymes are mature and relatable, and the beats are smooth and soothing – this is a great album. Fans of Little Brother will love A Promise Not To Sting. 
Release date: October 27, 2021. 
Honorable mention: Nomad Carlos - Element Of Surprize
"Fresh off the success of The Council Of The Gods' latest group album, Trilogy, Kingston's Nomad Carlos is stepping up with Element of Surprize, an album balancing cinematic tales with emotional confessionals about the struggles and victories of the Tri-State area's Jamaican diaspora. Throughout the project, the self-proclaimed 'Half Yankee, Half Yardie' deftly maneuvers between references to classic videogames and films ("Blood Smoke & Mirrors", "At Will", "Rare Breed") and reflections on the importance and meaning of relationships ("Shanice", "Reciprocate") all with an uncut dose of battle-hardened bars tying the record together.
As befitting a lifetime spent between Jamaica and the US east coast, Carlos switches between hard NY spit and fiery patois at the drop of a dime, sometimes mid-bar. This same background informs tracks like "Solace" – a hard look at the sacrifices and setbacks of living between worlds. Elsewhere on "Echo", intense, cinematic production provides the perfect backdrop for the type of musings on the complexity of 3rd world life rarely heard in Hip Hop. The album's thoughtful tone culminates on "The Reasoning", a heartfelt conversation with the ancestors that frames Carlos' personal struggles as part of a multigenerational quest for a better life.
With production courtesy of a murderer's row of beatmakers equally indebted to classic Hip Hop and the newest sounds, Element Of Surprize is a supremely confident look at the inner life of a poet, one that will equally enthrall listeners of classic records like The Blueprint, Hell On Earth and It Was Written and devotees to the newest crime chronicles of Roc Marciano and Griselda."
Release date: October 27, 2021.
Honorable mention: Maxo Kream - WEIGHT OF THE WORLD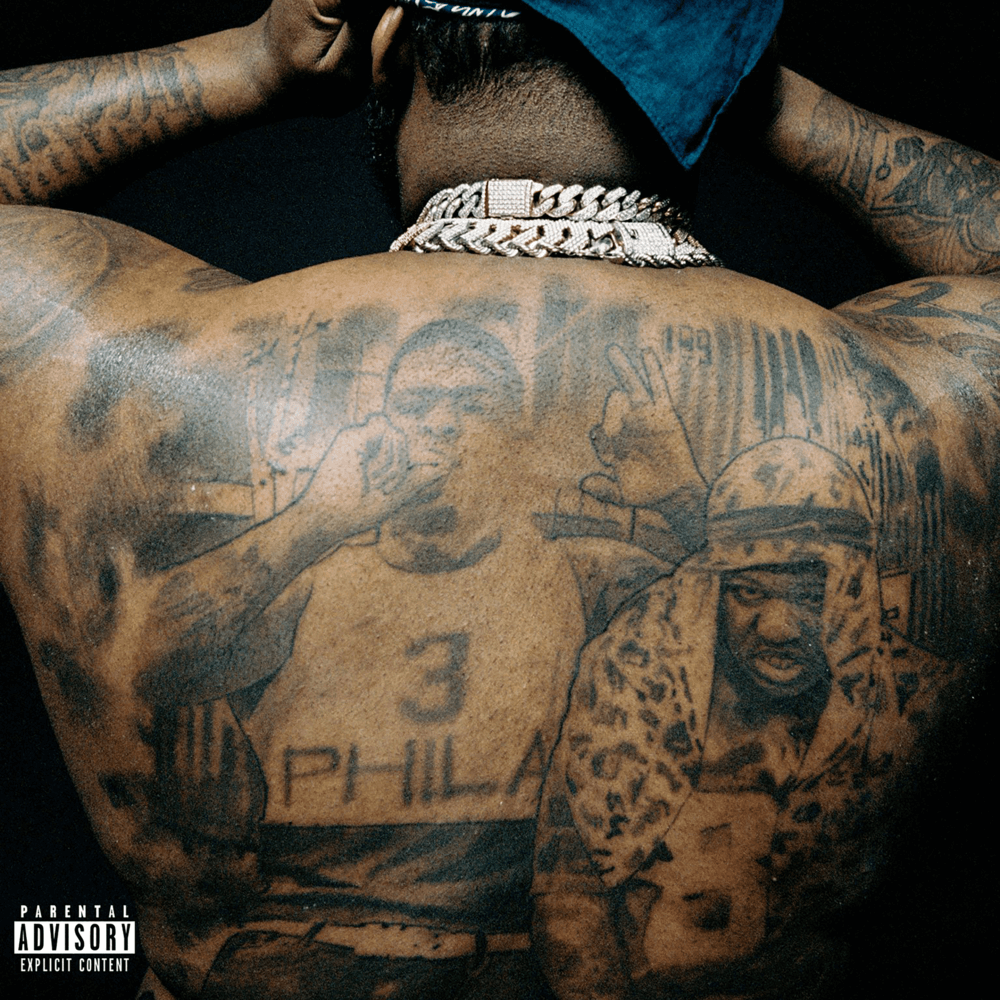 While renowned trap acts like Migos and Young Thug missed the mark with their latest projects, Houston rapper Maxo Kream released the best trap album of 2021 with WEIGHT OF THE WORLD. We liked Brandon Banks (2019) but this is an undeniable step up. WEIGHT OF THE WORLD is a cohesive body of work, with interesting features from artists such as Tyler, The Creator, A$AP Rocky, and Freddie Gibbs (among others). With this album, Maxo Kream once again proves that not all trap sucks.
Release date: October 18, 2021.
Honorable mention: BodyBagBen & J Scienide - Enough To Plague A Saint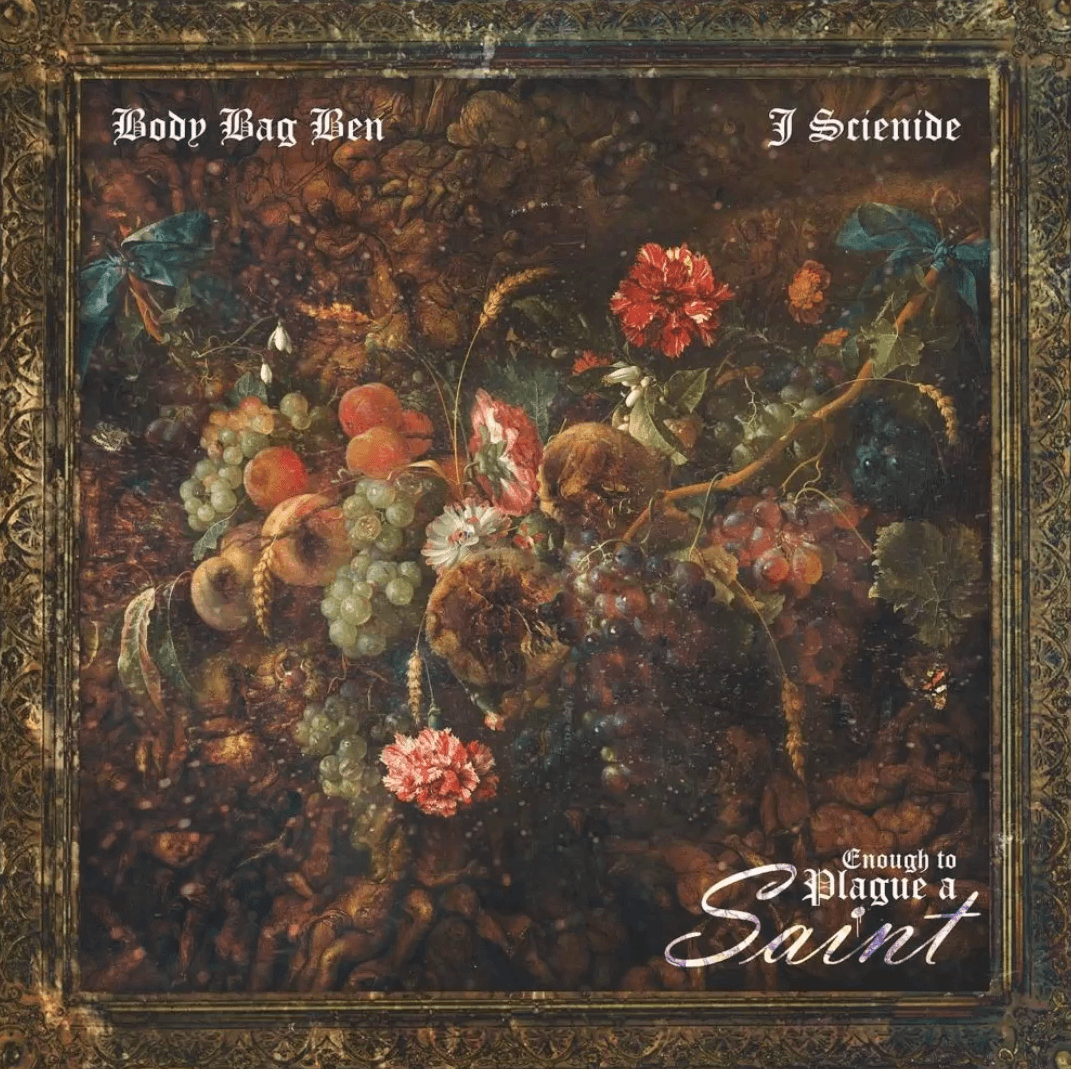 Washington DC's J Scienide hooked up with Oxnard, California's BodyBagBen for Enough To Plague A Saint, a strong collaboration with deliciously dirty and dusty boom-bap beats, sharp cuts & scratches, and confident rhyming. Rome Streetz, Wordsworth, Ill Conscious, Napoleon Da Legend, and Rasheed Chappell help round out what is one of the finest underground Hip Hop projects of the year.
Release date: October 8, 2021.
Honorable mention: Long Story Longer - Long Story Longer
Long Story Longer is the self-titled album from a new supergroup consisting of Ras Kass, Yukmouth (Luniz), D12's Swifty McVay, and MRK SX. The album's title is kind of deceptive because this is a short album (barely over half an hour), but the content that's on offer is solid as f. Dope beats and hard bars from the group members and high profile guests emcees such as Nature, Obie Trice, Kuniva, Guilty Simpson, Planet Asia, Killah Priest, and Bronze Nazareth (among others).
Release date: October 22, 2021. 
Honorable mention: Eddie Kaine & Big Ghost Ltd - A Tree Grows In Brooklyn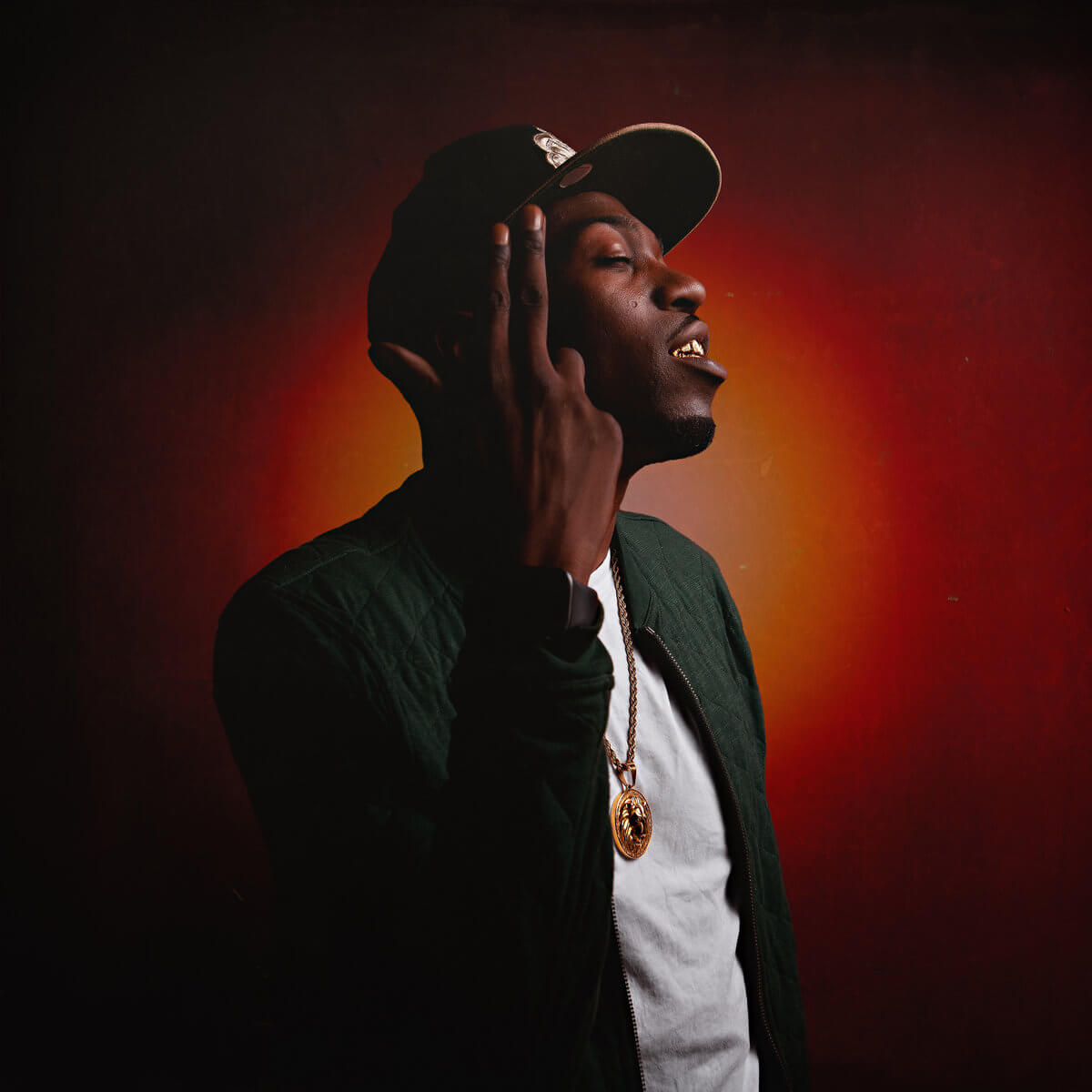 Any project that has Big Ghost Ltd's name on it, is a must-listen at this point – his involvement is a guarantee for quality. Eddie Kaine is an exciting new voice from Bed Stuy Brooklyn, who has dropped a couple of great projects since his debut LP Akura that dropped in 2019. Big Ghost Ltd's on A Tree Grows In Brooklyn is dope as f, and Eddie Kaine's cutthroat bars are sharp and entertaining, as are the guest bars from the likes of Skyzoo, Ty Farris, UFO Fev, Ea$y Money, Rim, and Vic Spencer. This is one of the many excellent projects to come out of the NYC underground this year.
Release date: October 8, 2021. 
Honorable mention: BigBob & Solomon Childs - First Class: The Teachings
Producer BigBob supplies a set of dope beats for Wu-Tang affiliate Solomon Childs to shine on – this is his best project to date. Features from Ghostface Killah, Shyheim, 9th Prince, Dom Pachino, Killah Priest,  and Dungeon Masta add extra flavor.
Release date: October 12, 2021.
Honorable mention: People Without Shoes - This Green Thing of Ours
People Without Shoes released his debut single "Green Shoe Laces" in 1994, and in 2021 is still at it. People Without Shoes' 7th studio album This Green Thing of Ours is completely dedicated to the boom-bap golden age of Hip Hop – a combination of dope lyrics over mesmerizing beats produced by producer/rapper Sean Peng from the UK. Not especially memorable, but Hip Hip traditionalists will no doubt dig this one.
Release date: October 22, 2021.
Honorable mention: LuGhz- Those Who Want Me Dead
Those Who Want Me Dead is the fourth studio album by Queens, NYC rapper LuGhz and it features a host of underground Hip Hop heavyweights on production. Hard bars and hard beats – Those Who Want Me Dead is another one of those excellent underground projects to emerge from New York this year.
Release date: October 15, 2021.
Honorable mention: Mega Ran - Live '95
"Mega Ran's 11th solo full-length album release explores the intrinsic relationship between Hip Hop, basketball, and the inner city cultures that have allowed each to thrive.
"90's hoops were just as influential as any video game or comic book I picked up," Ran says. "Now I get to give back."
Through tracks interspersed with words of wisdom from several Hall-Of-Fame-level former NBA talents and analysts, the Philadelphia-born MC weaves playful innocence with the storytelling and hopefulness that have made his fans proud over the past ten years. The album shines a light on many of the traits required to be a champion… from coaching to hard work, and even a little luck."
Live '95 is a delicious album, offering 47 minutes of dope 90s-centric Hip Hop, with slick boom-bap beats and fun rhymes.
Release date: October 22, 2021.
Honorable mention: Jae Hu$$le & Dan.Akill - Foreign Xchange
Rochester, New York rapper Jae Hu$$le teamed up with French producer Dan.Akill for Foreign Xchange. Plenty of similar (and better) projects out in 2o21, and this one has little to make it stand out from the crowd, but this is a dope project nevertheless. Don't sleep on Foreign Xchange if that dark underground boom-bap sound is your thing.
Release date: October 15, 2021. 
Honorable mention: Shad - Tao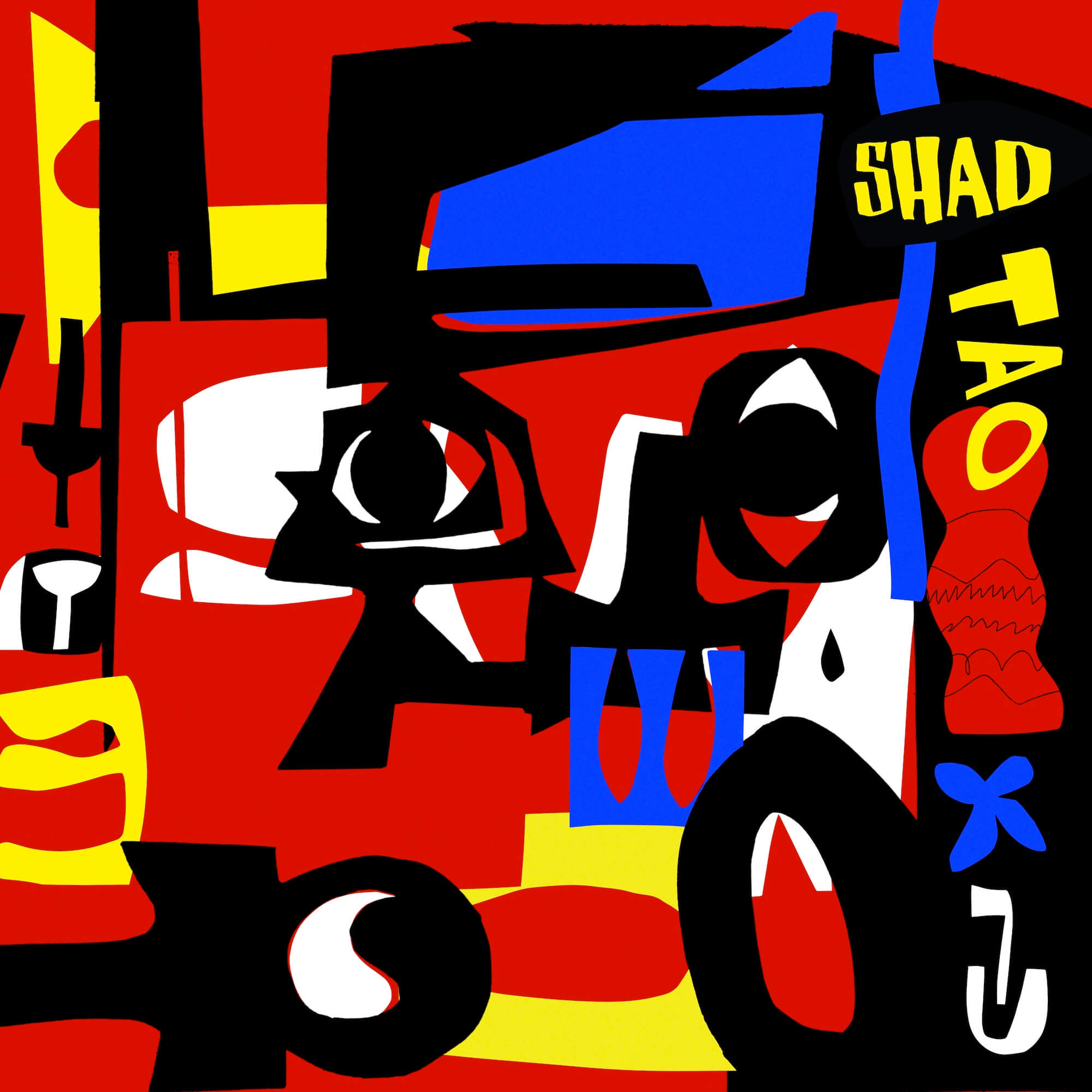 Tao is not Shad's best album, but even a mediocre Shad album is better than the best of a lot of rappers out there. The Kenya-born Canada-based emcee is responsible for a couple of low-key masterpieces – When This Over (2006) and the brilliant The Old Prince (2007) most notably, TSOL (2010) and Flying Colours (2013) are pretty strong too –  Tao in comparison feels a bit lightweight. That's not to say Tao is a bad album – not at all – but those new to Shad would do better to check for his first albums first. Longtime Shad followers will have picked up this one already, and have found plenty to enjoy.
Release date: October 1, 2021.
Honorable mention: All Hail Y.T. - Player Made
Player Made is another solid project from Texas-born Delaware-based artist All Hail Y.T. Player Made is a smooth and laidback listen that kind of sounds like a West Coast summertime album, but it's straight from Delaware's underground, with soothing production from Cedar Law$ and additional vocals from the likes of Left Lane Didon, Jay Worthy, Boldy James, Chris Skillz, Anthony Danza, Big Frank, and Young Roddy.
Release date: October 15, 2021. 
Honorable mention: Tech N9ne - ASIN9NE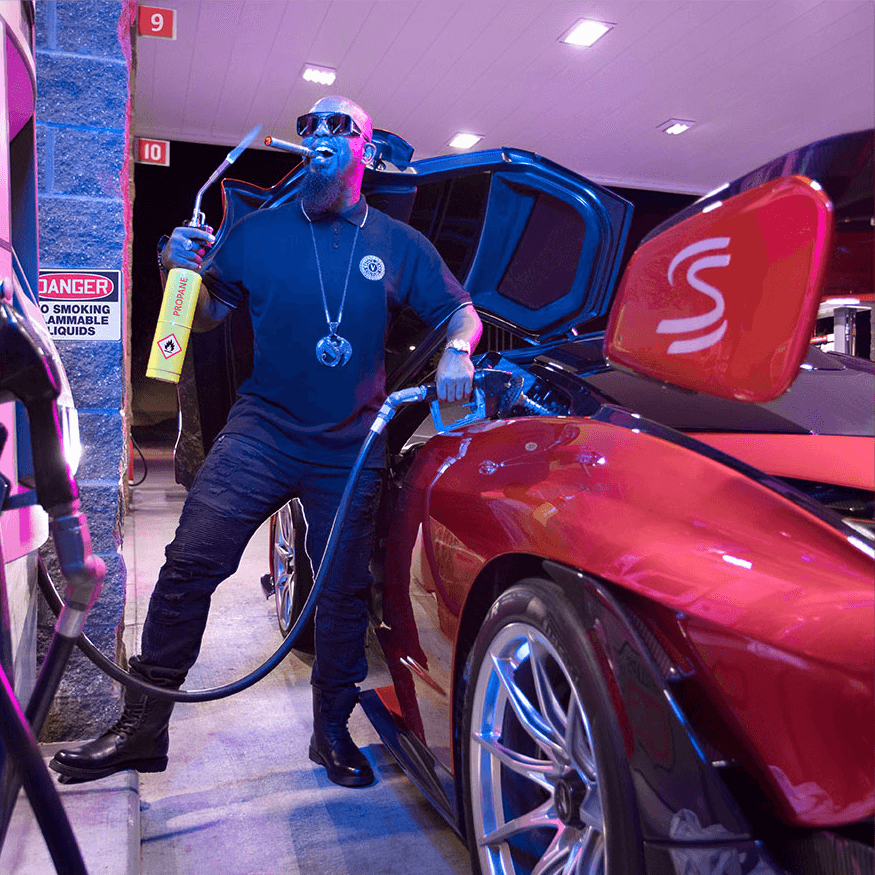 ASIN9NE is Kansas City phenomenon Tech N9Ne's 23rd full-length album (counting the 8 albums in his collab series). It's a solid Tech N9ne project, but not his best. Anghellic (2001), Everready (The Religion) (2006), K.O.D. (2009), All 6's And 7's (2011), and Something Else (2013) are our favorite Tech N9ne albums, and ASIN9NE is not on par with those five. Like for last year's ENTERFEAR, Tech N9ne recruited way too many artists for features on ASIN9NE which gives it kind of a collaboration/compilation album type feel – there are guests on all but three of the seventeen songs. Their contributions are hit-or-miss and bring down the album a couple of notches – more Tech N9ne and fewer guests would have been better. That said, the album is enjoyable and entertaining enough – with the typical bombastic Tech N9ne instrumentals and lots of signature rapid-fire rhymes. Tech N9ne fans will be well pleased with ASIN9NE, Tech N9ne noobs should start with the five classics mentioned and circle back to this one later.
Release date: October 8, 2021.
Honorable mention: Payroll Giovanni - Giovanni's Way
Detroit rapper Payroll Giovanni can always be relied upon to come with some chilled-out West Coast type Hip Hop, and Giovanni's Way is no different. His 2020 collabo with Larry June was fire, this solo project is too. Close to an hour of music to ride to, with stand-outs including tracks like "Ground Up",  "Turn Into 20", "Huddle With Bosses", "Laser Beam", and "Invested In Rap".
Release date: October 15, 2021.
Honorable mention: Grafh & DJ Shay - Stop Calling Art Content
Stop Calling Art Content is a solid collaboration between underground emcee Grafh and Griselda's DJ Shay (who passed away in 2020). Shay's moody beats are dope as f, and Grafh comes with strong performances too. Bun B, Styles P, Elcamino, Sheek Louch, Ransom, Benny the Butcher, Heem, Rick Hyde, Cyhi the Prynce, and 3d Na'tee show up to add extra flavor – Stop Calling Art Content is a must for fans of Griselda style underground rap.
Release date: October 15, 2021.
Honorable mention: Declaime - The Last Stand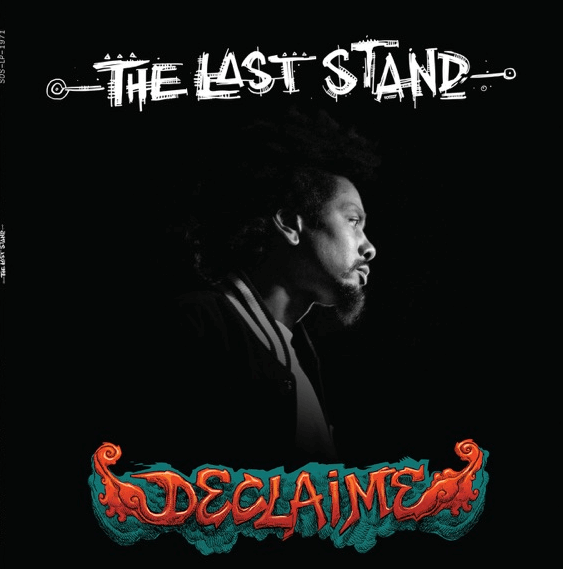 Oxnard rapper Declaime's music has always been an acquired taste, and The Last Stand is no different. The Last Stand is a long album filled with left-field funk-oriented Hip Hop beats and entertaining bars from Declaime and guests like Georgia Anne Muldrow, Steve Spacek, LaToiya Williams, Josef Leimberg, Ayun Bassa, Braxton Cook, Jamila Woods, and Mereba. Not for everybody, but those who've been rocking with Declaime for the last 20 years will know not to miss out on The Last Stand.
Release date: October 8, 2021.
Honorable mention: Bronze Nazareth & Roc Marciano - Ekphrasis
With Bronze Nazareth's fourth solo project Ekphrasis produced mostly by Roc Marciano, we see the Detroit native present marquee braggadocio and storytelling over jazz & soul-infused production. Roc Marci's instrumentals are as pleasing as ever, and Bronze Nazareth's pen game is sharp. The features list is impressive too, with Skyzoo, Termanology, Brizz Rawsteen, Kevlaar 7, Fashawn, Lord Jessiah, Killah Priest, and Boldy James – but at a mere 31 minutes and with just 9 'real' songs, Ekphrasis is too short to really pack a punch or to make a lasting impression. Fans of either artist will no doubt love Ekphrasis, though.
Release date: October 8, 2021. 
Honorable mention: Lute - Gold Mouf
With Gold Mouf, Lute drops a typical Dreamville album: slick and polished contemporary Hip Hop with lots of mainstream sensibilities, that's also kind of boring at the same time. For a pop-rap album, Gold Mouf is not bad at all, though – we like Gold Mouf better than The Off-Season, J Cole's last album, just to make a Dreamville comparison. Lute is a talented lyricist and Little Brother's influences can be felt – Rapper Big Pooh served as executive producer, and Phonte sequenced the album. Rapper Big Pooh and Phonte make an appearance too: on "Amen", one of the stand-out tracks on Gold Mouf. "Birdsong" (with JID & Saba) is the best song on the album, but overall the whole LP is pretty consistent. Lute is an artist to keep an eye on.
Release date: October 4, 2021. 
Honorable mention: Guy Grams & The Prxspect - War Medals
Solid underground Hip Hop from Baltimore emcee Guy Grams. War Medals is fully produced by Australia's The Prxspect, who cooked up a batch of dark and moody boom-bap instrumentals for Guy Grams' raw street bars to shine. Guest like  Raf Almighty, Jay Royale, FullScale, DJ Grazzhoppa, J Scienide, Jamil Honesty, Mickey Diamond, and Pro Dillinger help round out what is an enjoyable project, one that will most likely get lost in the stack of dozens upon dozens of similar projects that drop these days.
Release date: October 1, 2021. 
Honorable mention: Nolan The Ninja - P.S.
P.S. is a solid release from Detroit rapper Nolan The Ninja. More traditional boom-bap oriented than some of his other releases, P.S. works for the most part. Due to its brevity (33 minutes) and the lack of real stand-outs P.S doesn't make a lasting impression, but it is worth a listen for sure. Key tracks: "carte blanche" and "more rap sh" (with Pep Love).
Release date: October 15, 2021.
Honorable mention: Dom Kennedy - From the Westside, With Love Three
Los Angeles rapper Dom Kennedy's From the Westside With Love Three. dropped 10 years after the previous edition in the series, From the Westside with Love II, which was released in June of 2011. The project features production from Hit-Boy, among others, and guest vocals from TeeFlii, Quentin Miller, Bryan Roberts, and others. From the Westside, With Love Three is a smooth listen, but it's also kind of forgettable. Fans of that West Coast Hip Hop sound will find plenty to enjoy, though.
Release date: October 15, 2021.
Honorable mention: Tone Chop & Frost Gamble – One Two
One Two is the follow-up to the veteran duo's 2019 album One. Based on the 'one emcee/one producer' concept, this album boasts only one feature – from the versatile singer/songwriter Stacey James. Clever punchlines, grim realism, and head-nodding beats from start to finish – no 'fast-forwarding' required. Fans of that Golden Age sound better not sleep on this one.
Release date: October 19, 2021. 
Honorable mention: Scott G - God Too
GOD TOO is the second installation in the "GOD" series, this tape finds Queens emcee Scott Gesus 3 years after the initial release of GOD. Expect more gritty tales of street life and its ups and downs. Scott G shines over production from Iamuzik, Steez Beats, Wavy Da Gawd, Italy's Clone SF, and more. Another one for fans of that Griselda sound.
Release date: October 22, 2021. 
Honorable mention: P Wise - Protégé Of The Streets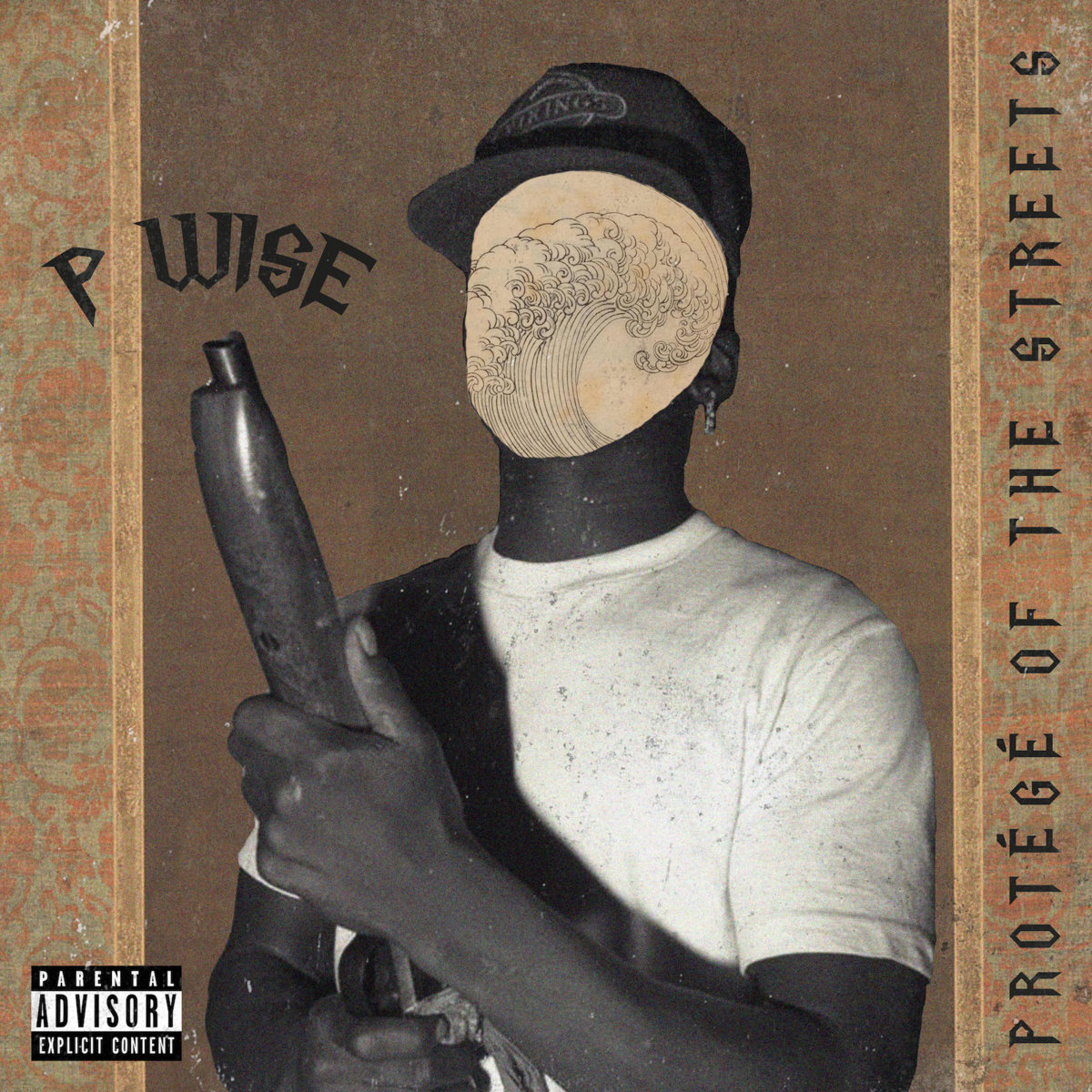 Protégé Of The Streets is a solid project from New York rapper P Wise. Nothing to make it really stand out, but his street rhymes are worth listening to, and the beats are tight (Protégé Of The Streets features production from Erick Sermon, Boogeyman, Irie-1, Tudakay, DJ Kanzer, Sabio Beatz, KOBAyASHI, Bishop Beatz, 5ickness, and P Floyd).
Release date: October 22, 2021. 
Honorable mention: Neighborhood Creeps – The Pig & The Hyena
Neighborhood Creeps is a duo from Albany, New York. The Pig & The Hyena is a solid project with great energy – dope 90s-centric beats complemented by dark but humorous bars. Not the best rappers you've ever heard, but this project is well-worth checking out anyway.
Release date: October 20, 2021. 
Honorable mention: Sean Links, Sibbs Roc & Slang Hugh - Radio Raheem
This collaboration between Sean Links, Sibbs Roc, and Slang Hugh is one of many dope underground Hip Hop releases in October. Radio Raheem sports atmospheric beats, the flows to match them, and the attitude to make it stand out from the crowd enough to give it a listen.
Release date: October 22, 2021. 
Honorable mention: Fresh Daily - The Quiet Life 2
Brooklyn-based rapper Fresh Daily's The Quiet Life 2 is a presentation of smooth and crisp soulful Hip Hop, with appearances by Quelle Chris, Blu, Chris Keys, and Von Pea – among others. The Quiet Life 2 lacks the punch needed to make it to our best of 2021 list, but this is a solid project that deserves attention nevertheless.
Release date: October 22, 2021. 
Honorable mention: Cult Of The Damned - The Church Of
The Cult Of The Damned's is a British collective consisting of Barebase, Bill Shakes, Bisk, Black Josh, King Grubb, Lee Scott, Milkavelli, Salar, Sleazy F Baby, and Stinkin Slumrok. The Church Of is their second full-length album, and it features appearances from CLBRKS, Danny Lover, Bang On!, and is produced by Lee Scott, Sniff, Jack Chard, and Bisk. The Church Of is one of the many dope Hip Hop records to emerge from the UK underground this year.
Release date: October 25, 2021.
Honorable mention: Vocab Slick - Language
Language is a strong album from veteran Bay Area artist Vocab Slick. Smooth beats and potent bars – this is a mature Hip Hop album from an artist who knows what he's doing.
Release date: October 29, 2021.
Honorable mention: Mick Jenkins - Elephant In The Room
Mick Jenkins' highly anticipated third full-length album Elephant In The Room is a solid effort, but not on par with his The Water[s] mixtape (2014) or his Pieces Of A Man debut LP (2018) – which remain his best works. Elephant In The Room is a smooth piece of music composed of tasteful jazzy tunes, but it's also a bit monotonous and low in energy. Not a bad album at all, but not as memorable as we had hoped for. The album's cover art shows exactly what to expect: beautiful, stylistic, and classy music, that's also kind of grey and beige. A must for Mick Jenkins fans of course, and also people who dig J. Cole's music will find enough to enjoy here.
Release date: October 29, 2021.