November 2021 Round-Up: The 9 Best Hip Hop Albums Of The Month: For this piece, we selected our 9 favorite Hip Hop albums released this November. Did we miss any albums you feel need to be mentioned? Let us know in the comments!
Also read: The Best Hip Hop Albums Of 2021
1. Aesop Rock & Blockhead - Garbology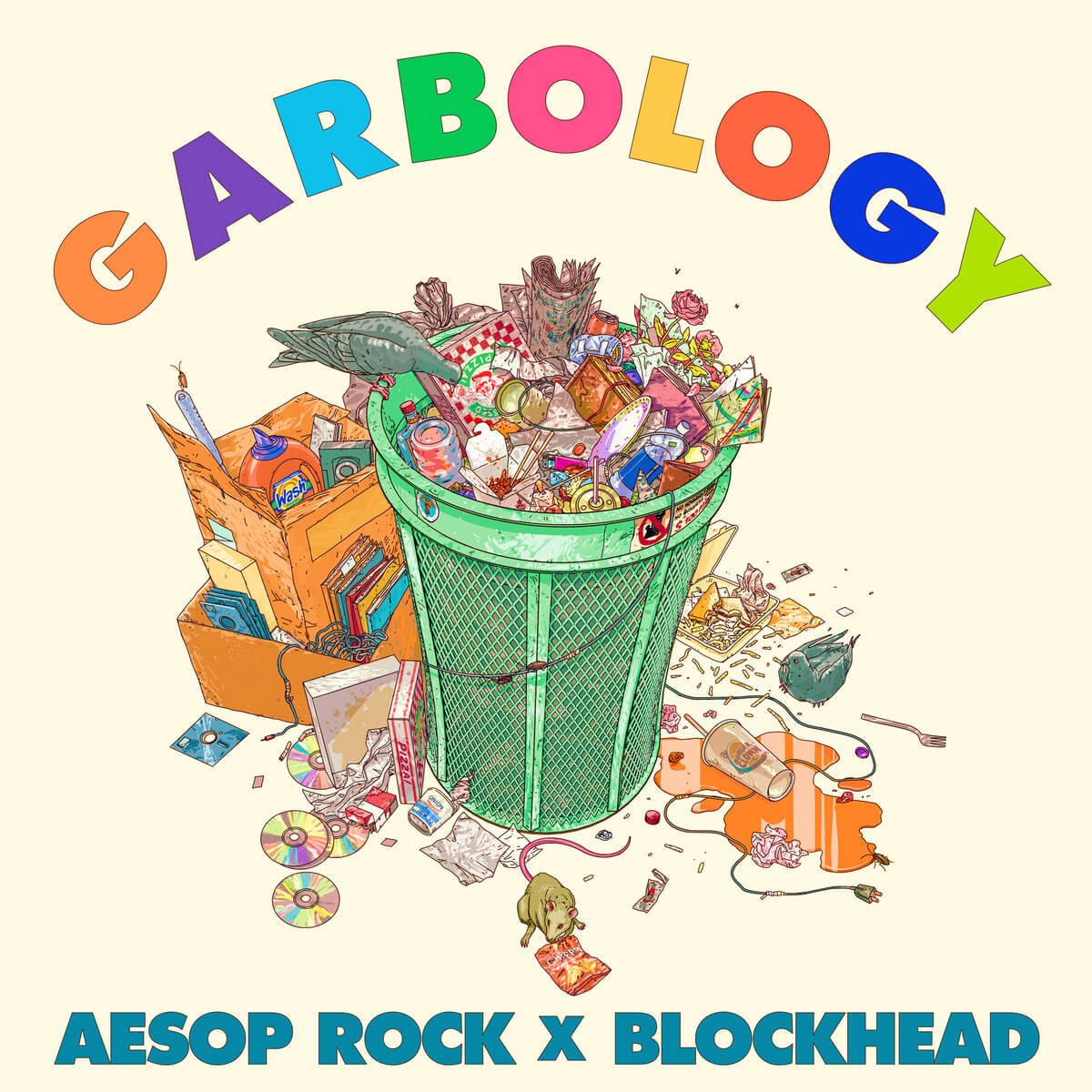 "After over 20 years of collaboration, which also birthed Aesop's two most popular songs to date ("Daylight" and "None Shall Pass"), Garbology is the first Aesop Rock album fully produced by Blockhead. Garbology came together over the course of the pandemic, as well as in the midst of Aesop processing the loss of a close friend in January of 2020, resulting in a period of time of feeling uncreative. Looking back, Aesop recalls, "The world got real weird during those months. I knew at some point I had to get back to making something. Make a beat. Draw a picture. Write. Just go. But the idea of making a beat felt like math homework, and drawing is just so hard. Writing is hard too, but at some point I had to pick one." With writing as the chosen path, Aesop hit up Blockhead to send over some beats. At the beginning there wasn't a plan for an album, or any particular plan beyond creating some songs. However, it didn't take long for one song to become a few, then a handful, until finally an album was born."
Aesop Rock is one of our favorite artists, with a bunch of essential underground classics on his name. Garbology dropped almost exactly one year after Aesop Rock's latest opus Spirit World Field Guide – one of our favorite Hip Hop albums released in 2020. Garbology is completely different from that more conceptually driven album, but it is just as good. Blockhead's experimental but accessible beats go well with Aesop Rock's lyrical genius – it really was high time these two did a full album together. Garbology is not as deep or complex as Spirit World Field Guide is, but it is still plenty challenging AND rewarding. Aesop Rock doesn't miss. Even if Garbology is not his best project, it is still way better than most other rappers' best albums – it's one of our favorites of the year, in any case.
Release date: November 12, 2021.
2. Curse Ov Dialect - Dark Days Bright Nights
"Formed in 1994, Australian surrealist multicultural rap group Curse Ov dialect has been an anomaly in the music scene. Curse Ov Dialect has revolutionized the language of Hip Hop throughout decades of music-making. Across eight album releases and 25 years of performances, they have defined and pioneered a new golden age of rap — playful, poetic, enlightened, and essential.
Curse Ov Dialect is internationally renowned for their intense live performances involving elaborate symbolic costumes, audience participation, and Dadaist stage theatrics. Cultures are bridged, traditions are taught, stereotypes and rules are broken. The heaviest beats are matched with unexpected samples from every era of music and every corner of the globe. Each emcee brings a powerful voice against ignorance.
Dark Days Bright Nights is their stunning new album. Bursting with revolutionary energy, sociopolitical fervor, and a laser focus on the hypocrisies of Australian culture, this watershed double album powers past the medio-core masses to enshrine Curse Ov Dialect at the forefront of intelligent, original, musically astute Hip Hop worldwide."
Dark Days Bright Nights is a unique album, laden with eclectic instrumentals, idiosyncratic flows, and thought-provoking content. This is not a casual or straightforward listen, but musically adventurous Hip Hop fans up for a challenge will be amply rewarded.
Release date: November 1, 2021.
3. Killah Priest & S.H.R.O.O.M - The Mantra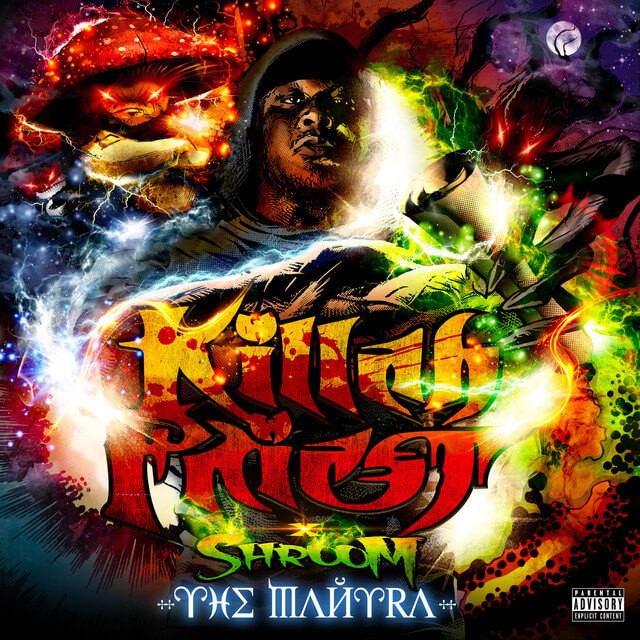 The Mantra is Killah Priest's most accessible and most 'straight-forward' project in years – this album (his third full-length of the year) is a return to his earlier deep-bass boom-bap days, forgoing on the drumless experimentation that characterized most of his recent projects. Straight-forward does not mean mediocre or bad though – The Mantra is an excellent album. S.H.R.O.O.M's drums and beats are dope as f, and Killah Priest's rhymes are interesting as always. Cappadonna, Inspectah Deck, and DJ Jazzy Jeff (among others) make appearances to add extra value. "Boss King" with cuts from the legendary DJ Jazzy Jeff and additional vocals from Thea Van Seijen is our favorite track on The Mantra, but the whole album is strong. Killah Priest probably is an artist for a niche audience – we are definitely part of that crowd.
Release date: November 12, 2021. 
4. Career Crooks - Never At Peace
"Following up their album Good Luck With That (2017), Career Crooks (Small Professor & Zilla Rocca) are back with their sophomore release Never At Peace. In the four years in between albums, Small Professor has carved his name into stone among the elite of Hip Hop producers while Zilla Rocca has become an in-demand podcaster, rapper, and producer, both working with legends, peers, and up and coming artists.
Never At Peace examines the life of indie artists with a sh*tload on their plates: fatherhood, creativity, surviving the Trump era, becoming more empowered as small business owners, hustling the craft to pay more bills, staying on peoples' minds, failing to clear your own mind, the Sixers, the algorithms, Philly's relentless growth in crime rates and new residents.
Small Professor evokes classic east coast boom bap with something bleaker ("Never Answer When It's Private"), more grandiose and bombastic ("Do What You Been Doing"), more layered and thrilling ("SP Situations", "SP Bumper Cars"), and more to the point ("I Know a Guy"). Zilla Rocca touches on the danger of nativism, the powers of The Native Tongues, the long journey to stay a rapper while everyone hangs it up with age, and why the dirt, the filth, the scum, and the sh*t littered all over his native South Philly makes the best grim fairytales for working-class humps looking to keep you out.
The legendary Blueprint lusts for f*ck-you-money on "Dame Dash Taught Me". Curly Castro and PremRock emerge as ShrapKnel to remind y'all why Wrecking Crew ain't to be f*cked with on "Crew Nautilus" and "Spiral Book". And iAlive steals the show on the David Bowie credo "You Can't Steal From a Thief" while summoning psych-rock gods of yore as Donovan Days on "Sleeping Heads". Never At Peace is the sound of local always over national."
Wrecking Crew members, solo or in different pairings, always deliver. Curly Castro (Little Robert Hutton) and PremRock (Load Bearing Crow's Feet) both had excellent solo projects this year, and their ShrapKnel album is one of our favorite projects released in 2020. Zilla Rocca's 2021 solo effort Vegas Vic was dope as f too, and this Zilla Rocca/Small Professor collaboration is even better. Don't sleep on Never At Peace.
Release date: November 26, 2021.
5. Apollo Brown & Stalley - Blacklight
First of all: Apollo Brown's production on Blacklight is top-notch – he never misses. The Detroit producer's signature smooth and deep boom-bap beats are as delicious as always and they provide excellent backdrops for Stalley to rhyme over. Prolific Ohio rapper Stalley has released a whole bunch of projects since his mixtape debut in 2008, and for many listeners, it will still not be clear what his style is. He has lots of mainstream-friendly music, some trap-tinged projects, and now under Apollo Brown's guidance, he comes with a boom-bap project. There's nothing against artists changing their styles of course, and for us, this is Stalley's best work by far. With his content on Blacklight, he ticks all the boxes – and even if Stalley is not our favorite lyricist in the world, Blacklight is a nice-sounding and easy-listening boom-bap album that should at least please the fans of Appolo Brown's sound.
Release date: November 19, 2021. 
6. Remedy - Remedy Meets WuTang
Staten Island rapper and longtime Wu-Tang affiliate Remedy's Remedy Meets WuTang is the best 'Wu-Tang album' in a long while. Regular Ghostface Killah/Inspectah Deck collaborator Danny Caiazzo produced most of this album, his sound here is Wu-Tang to the core, and Remedy's guests complete the total Wu-Tang feel of this album. Wu-Tang Clan core members Method Man, Ghostface Killah, Inspectah Deck, Masta Killa, RZA, and Cappadonna make appearances, along with Wu-Tang affiliates such as Solomon Childs, StreetLife, Trife Diesel, Shyheim, and Killah Priest. Conway the Machine is the only non-Wu-Tang rapper to drop a verse, but he is a seamless fit – the track he appears on ("The Pulpit", with additional vocals from Ghostface Killah and Cappadona) is one of the many stand-outs on Remedy Meets WuTang. 
Despite all the high-profile guests, Remedy is the star of his own party. Remedy Meets WuTang is his first full-length in over ten years, and it is the best album of his career. A great touch is that Remedy included his signature song "Never Again" as the album closer – the poignant classic track in which he honors his Jewish heritage and takes inspiration from horrific real-life experiences of family members during the Holocaust. Remedy Meets WuTang is a well-rounded album that will appeal to Wu-Tang fans for sure, and to anyone else who appreciates raw 90s-centric Hip Hop besides.
Release date: November 26, 2021. 
7. Jedi Mind Tricks - The Funeral And The Raven
The Funeral And The Raven is iconic Philadelphia-based crew Jedi Mind Tricks' tenth studio album, released almost 25 years after their debut album The Psycho-Social, Chemical, Biological & Electro-Magnetic Manipulation Of Human Consciousness dropped in 1997. Jedi Mind Tricks – these days a trio consisting of JMT founders Vinnie Paz and Stoupe The Enemy Of Mankind, and DJ Kwestion – are nothing if not consistent. Out of the ten albums they released as JMT, only one – Violence Begets Violence (2011) – was not on par with the rest (the only JMT album Stoupe wasn't involved in). For us, Servants In Heaven, Kings In Hell (2006) and Violent By Design (2000) are the absolute best JMT albums, but all the others expect Violence Begets Violence are pretty great too.
The Funeral And The Raven can be seen as the concluding album in a trilogy started in 2015 with The Thief And The Fallen and followed up by The Bridge And The Abyss in 2018. No real weak points on The Funeral And The Raven, but a couple of stand-outs – the thought-provoking "The Death Of 1 Man Is A Tragedy, The Death Of 10.000 Is A Statistic" is one, "Manufacturing Consent", "Crematorium", "Abdallah Azzam Brigade" (a banging bar fest featuring underground spitters Recognize Ali, Demoz, ILL BILL, and Chinaski Black), and the sobering "The Great Derangement" are a couple of others. The Funeral And The Raven is not Jedi Mind Tricks' best album, but it is a worthy addition to the JMT catalog without a doubt.
JMT noobs should start with Violent By Design or Servants In Heaven, Kings In Hell, JMT followers will not be disappointed by The Funeral And The Raven. At this point, it's undeniable that Jedi Mind Tricks is one of the most significant underground Hip Hop acts ever.
Release date: November 19, 2021. 
8. Joell Ortiz - Autograph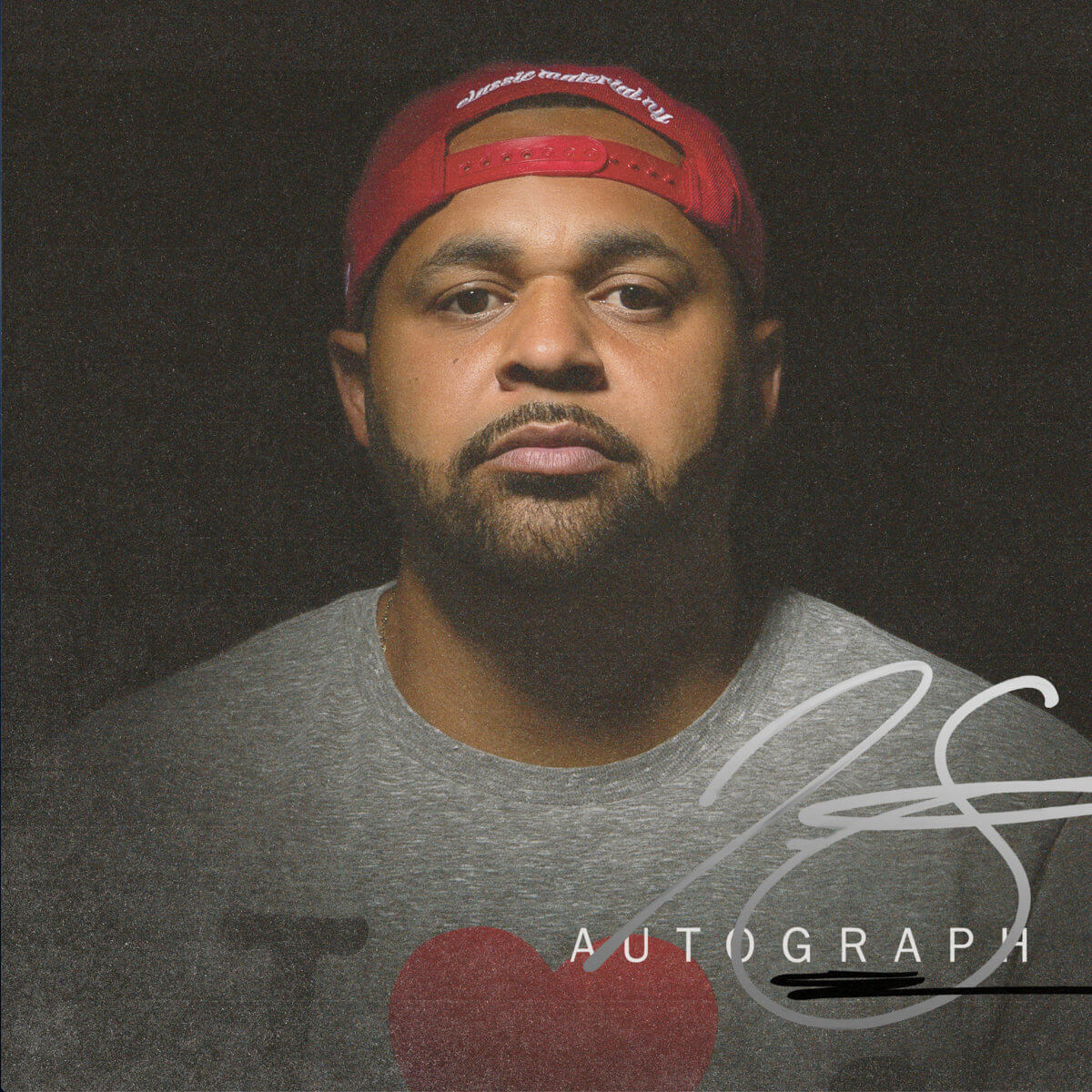 Joell Ortiz is 1/4 of the supergroup Slaughterhouse, along with Joe Budden, Royce Da 5'9, and KXNG Crooked. His career started on Dr. Dre's Aftermath and then lead to Eminem's Shady Records, before joining the Mello Music Squad. Autograph features production from 9x Grammy Nominee Salaam Remi, the Grammy Winning Heatmakerz, Hesami, and Detroit legend Apollo Brown, along with features from Sheek Louch, Marc Scibilia, KXNG Crooked, Pastor LBS, and CyHi the Prynce.
Autograph is Joell Ortiz's eighth solo album, building on 2019's Monday's personal content. Joell Ortiz is a top-notch emcee, with great storytelling skills and creative rhyme schemes. The beats on Autograph are solid enough (if kind of unremarkable), but this album is all about Joell Ortiz's lyricism anyway. Mona Lisa (2018) remains our favorite Joell Ortiz album, but Autograph is not far behind.
Release date: November 12, 2021.
9. N​.​R​.​F​.​S. - N.R.F.S.
N.R.F.S. is a collaborative album performed by Neak, Rashid Hadee, F.A.B.L.E., and Since9ine6ix as N.R.F.S. – one of the finest Hip Hop albums to come out of Chicago this year. The beats on N.R.F.S. are tasteful and banging at the same time, and the rhymes are on point too. This is one of the many great Hip Hop albums that will fly under most people's radars this year – but anyone up for some classy and mature Hip Hop would do well not to sleep on N.R.F.S.
Release date: November 19, 2021.
Honorable Mention: Napoleon Da Legend & Amerigo Gazaway - The World Changed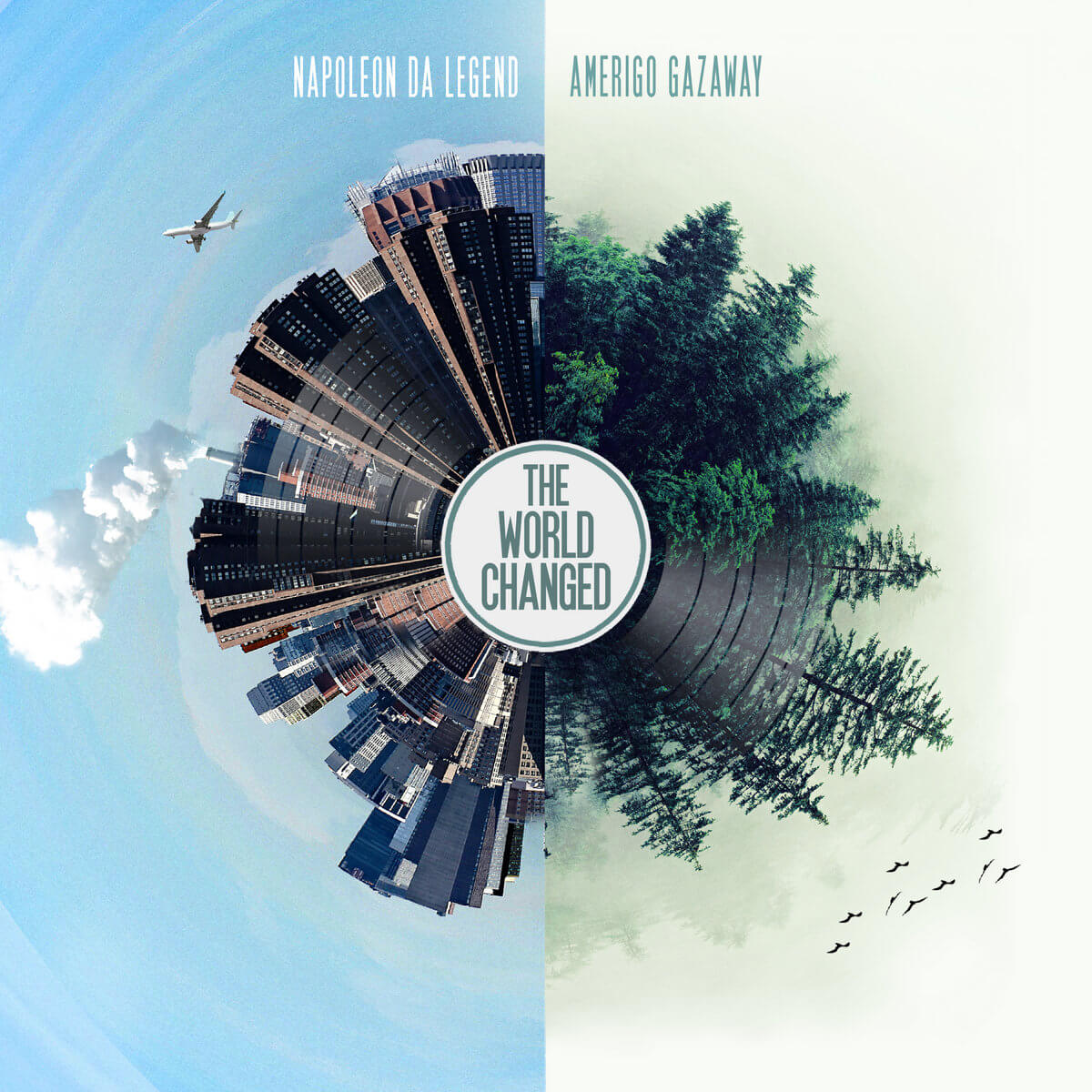 The World Changed is Napoleon Da Legend's best project of the year. Amerigo Gazaway crafted an hour's worth of melodic boom-bap beats and dope scratch hooks that gel well with Napoleon Da Legend's conscious rhymes. Awon (on three songs), La Bruja, and Skyzoo show up for some well-placed features – all in all, The World Changed is a mature and well-rounded album that can be counted among the best in Napoleon Da Legend's extensive catalog.
Release date: November 19, 2021. 
Honorable Mention: Recognize Ali - Underground King II
Underground King II is Recognize Ali's third full-length album of the year. Season Of The Seven (with Bronze Nazareth, released in April) is our favorite of the three, but Recognize Tha Light (released in July) and Underground King II both are strong albums too. With features from Vinnie Paz, Ill Bill, Esoteric, Lord Goat, Agallah, Jamal, Paranoize, Verbal Kent, Tone Spliff, Boob Bronx, Pro Dillinger, Juliette, Apocalypse, N.B.S.,  Swab, DJ Tray, and DJ Grazzhoppa this album is one for fans of uncompromising underground boom-bap.
Release date: November 5, 2021. 
Honorable Mention: MexStep - Vivir
Vivir is grown-man Hip Hop at its finest. MexStep ((Mexican StepGrandfather; real name Marco Cervantes) is a Ph.D. who teaches at the University of Texas at San Antonio, and who's responsible for creating some fine Hip Hop too. As one-third of Third Root, he had a top 25 Hip Hop album of 2020 with Passion Of The Poets, and this solo project is a keeper as well – a great follow-up to his last solo album Resistir (2018). Vivir is produced by Adrian Quesada, and his inviting soulful boom-bap instrumentals are a joy to listen to, as are MexStep's thoughtful bars.
Release date: November 19, 2021. 
Honorable Mention: Ty Farris - No Cosign Just Cocaine 4
Coming up in Detroit's cutthroat and competitive battle scene Ty Farris was fast to gain respect and notoriety for his sharp lyrics and clever wordplay. No Cosign Just Cocaine 4 is the fourth part in Farris' excellent "No Cosign Just Cocaine" series, arguably the best and most fully realized of the four. No Cosign Just Cocaine 4 features guest appearances from Big Twins, Mickey Diamond, Substance 810, Dango Forlaine, UFO Fev, Bub Rock, and Elzhi, and production from Bozack Morris, Wavy Da Ghawd, Black Milk, SeenDaDream, Pa Dre, Big Ghost Ltd, Stu Bangas, Spanish Ran, Finn, The Standouts, Vanderslice, Trox, Nicholas Craven, and Apollo Brown – lots of big names involved with this project.
Ty Farris and company don't reinvent the wheel with No Cosign Just Cocaine 4, but the Detroit rap-vet has the skill and the confidence to elevate a project like this way above the average Hip Hop release. The beats are dope, and the hard-boiled lyrics are on point – No Cosign Just Cocaine 4 is a must-listen if contemporary boom-bap laced with hard street raps constitutes your brand of Hip Hop.
Release date: November 12, 2021.
Honorable Mention: Dear Derrick - Superthot: Post Deitch Depression / How Do I Bang Boone?
Brooklyn artist Derrick B Harden or Dear Derrick comes with a one-of-a-kind project with Superthot: Post Deitch Depression / How Do I Bang Boone? – in a Hip Hop landscape where lots of artists sound kind of the same, this Dear Derrick album definitely is different. The album deals with serious matters in a conceptual way: "The concept is about the black person being the global prostitute and starting the conversation" according to Derrick. So the content is something to pay attention to, and the beats are adventurous and entertaining too. Derrick employs different styles and flows (on "Do Yourself A Favor" reminiscent of Kool Keith for instance) – which keeps things interesting as well. At well over an hour this is a LONG album, but it doesn't overstay its welcome at all. Superthot: Post Deitch Depression / How Do I Bang Boone? is a nice surprise, a must-listen if you're up for something a little different from generic mainstream rap, from all the Griselda-style underground rap albums, or from the same-sounding 90s-centric boom-bap projects that drop these days.
Release date: November 19, 2021. 
Honorable Mention: Swank & King Draft - Long Story Short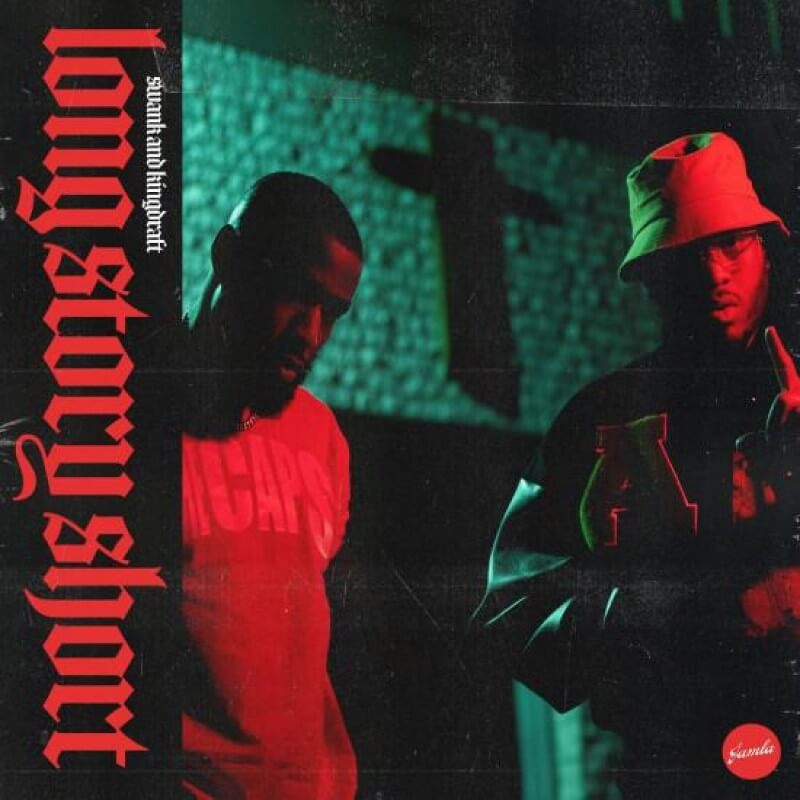 Soulful boom-bap beats, melodic hooks, and smooth flows: Swank & King Draft's Long Story Short is a dope project that deserves attention. Long Story Short was released on 9th Wonder's Jamla label and boasts production from The Soul Council (9th Wonder, Khrysis, Nottz, Eric G, Kash, Amp, E Jones & Sndtrak) – that should tell you something about the sound and the quality of this album.
Release date: November 26, 2021. 
Honorable Mention: Five Steez & SonoTWS - Quietude
Kingston, Jamaica emcee Five Steez linked with São Paolo, Brazil-based SonoTWS for his latest album titled Quietude. During the eleven-track offering, Five Steez gives insight and inspiration, sharing his personal journey, interspersed with street cinema, racial commentary, and romantic tales. The scenes throughout the album are complemented by Sono's soundscapes that are mostly drenched in soul and jazz but become ominous and urgent when necessary.
Quietude is a smooth and tasteful affair – 'boom bap with an old soul', timeless Hip Hop for connoisseurs.
Release date: November 23, 2021.
Honorable Mention: Skinny Bonez Tha Godfatha - Mahakala
Skinny Bonez Tha Godfatha is a Dutch underground producer/beatmaker and DJ. The Mahakala is a Dharma protector in Buddhism. The Mahakala has a frightening appearance, but means no harm and offers protection. Skinny Bonez Tha Godfatha named his album after the Mahakala since this album is protecting authentic Hip Hop in the underground scene. For Mahakala, the Dutch producer invited an army of underground heavyweights to join him on the mission to keep Hip Hop alive.
Release date: November 27, 2021. 
Honorable Mention: A.M. Early Morning & Johnny Slash - Nicholson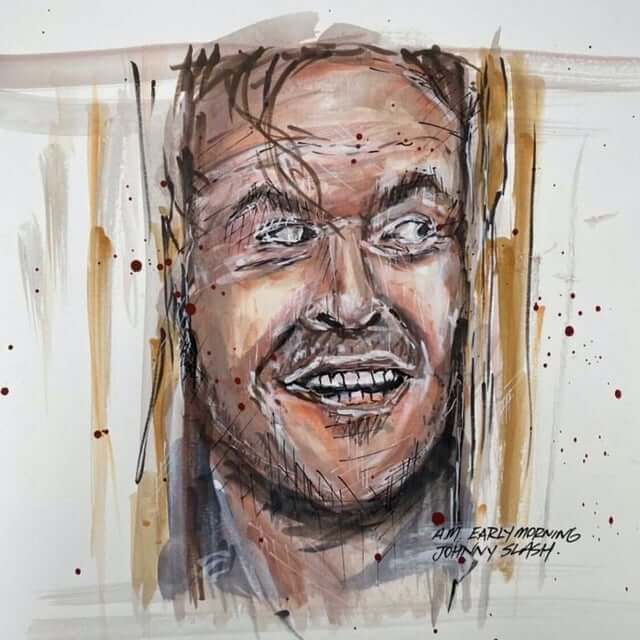 The grimy but chill lo-fi rap sound Chicago emcee A.M. Early Morning brings on his first full-length album titled Nicholson, perfectly gels with the creepy horns, dusty keyboards, heavy bass lines, and thick drums that define the sounds of Long Beach-based producer Johnny Slash. Hard bars and beats – this is a great little album (just too short at a mere 31 minutes).
Release date: November 26, 2021.
Honorable Mention: Stu Bangas - Deathwish
Stu Bangas is one of our favorite producers of the last 15 years when it comes to raw, hard boom-bap Hip Hop. Deathwish is barely over EP-length, but the little content we get is excellent. Stu Bangas' production is always on point, this time around the vocalists he recruited to do justice to his beats all deliver. Renowned spitters like Vinnie Paz, Ill Bill, Mr. Lif, Apathy, Hus Kingpin, SmooVth, Lord Goat, Recognize Ali, Blacastan, and Celph Titled make appearances (among others) – so you should know what to expect.
Release date: November 19, 2021.
Honorable Mention: NapsNdreds - Don't Make Me Famous
Some great names came together for this kick-ass NapsNDreds album. Production by the likes of Kno, Buckwild, Stu Bangas, Kev Brown, DJ Revolution, Kyo Itachi (among others), and guest rhymes by Reks, Skyzoo, King Magnetic, and Napoleon Da Legend (among others) – with all the combined talent on deck it's no surprise this album bangs. Dope 90s-centric beats & scratches, and hard-edged but fun rhymes by NapsN Dreds and his guests. Don't Make Me Famous is an album that will no doubt appeal to fans of that golden era sound.
Release date: November 26, 2021. 
Honorable Mention: Your Old Droog - Space Bar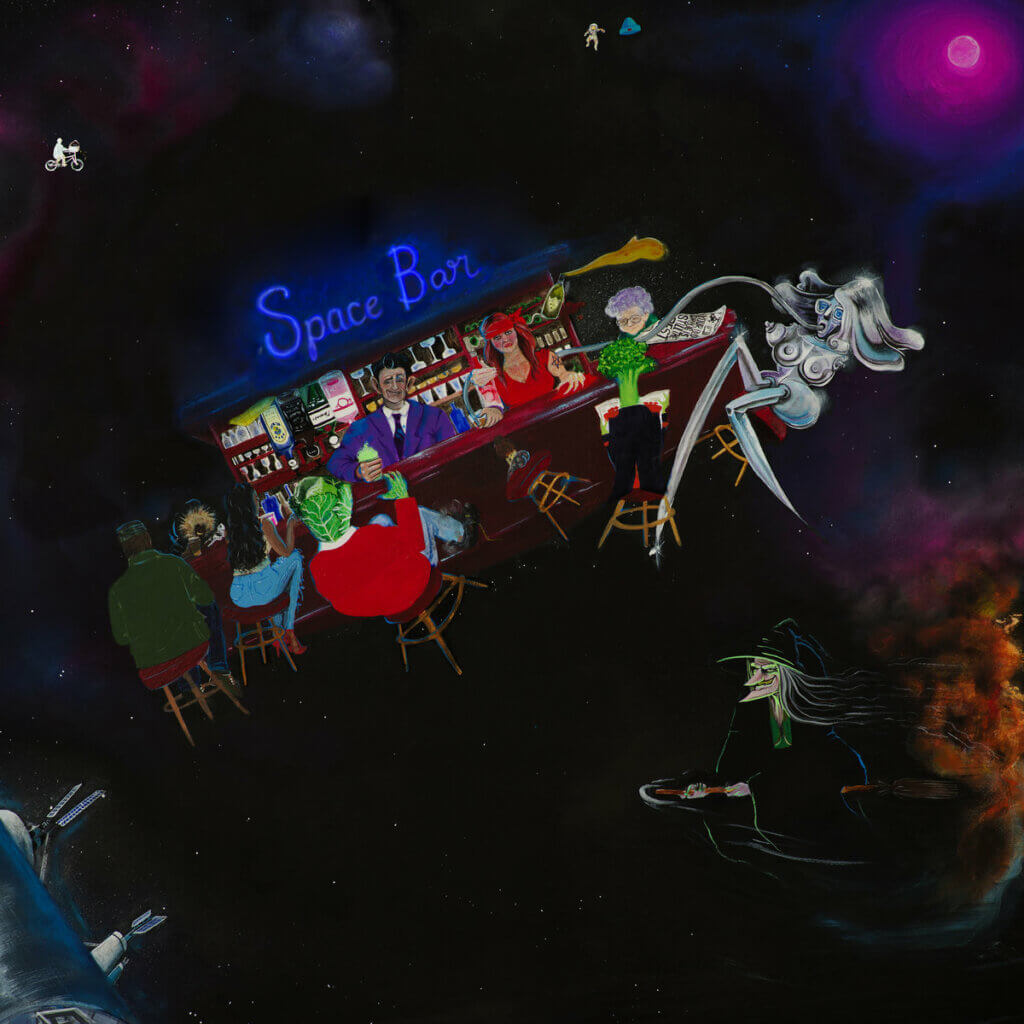 Not Your Old Droog's best project of the year (that would be TIME), but Space Bar is solid enough. The great production is the best aspect of this little project, which otherwise kind of feels like a YOD quickie.
Release date: November 29, 2021.
Honorable Mention: Noveliss & Dixon Hill - Book Of Changes
Book Of Changes is a nice little project from Detroit rapper Noveliss (1/4 of the now-defunct Clear Soul Forces crew) and producer Dixon Hill. Smooth, dream-like instrumentals and listen-worthy bars make for a light-yet-filling project that deserves attention.
Release date: November 19, 2021. 
Honorable Mention: DJ Muggs - Winter 2: Nightmare Before Christmas
Iconic DJ Muggs has released a lot of dope projects in his decades-long career, a lot of dope projects in the last few years alone, even. Winter 2: Nightmare Before Christmas is no exception. These beats are top-notch, in any case. RLX, Roc Marciano, Meyhem Lauren, T.F., Crimeapple, Rigz, Mooch, Ill Bill, and Hologram take care of the vocals here, and some have stronger bars and performances than others – the number of guests on such a short project (just over 30 minutes) hurts the cohesiveness some. A minor quibble though, Winter 2 is a solid enough Muggs project – even if it's not on par with CARTAGENA (with CRIMEAPPLE) and especially Death & The Magician (with Rome Streetz), which are the best Muggs releases of 2021.
Release date: November 19, 2021.
Honorable Mention: Rasheed Chappell & XP The Marxman - RX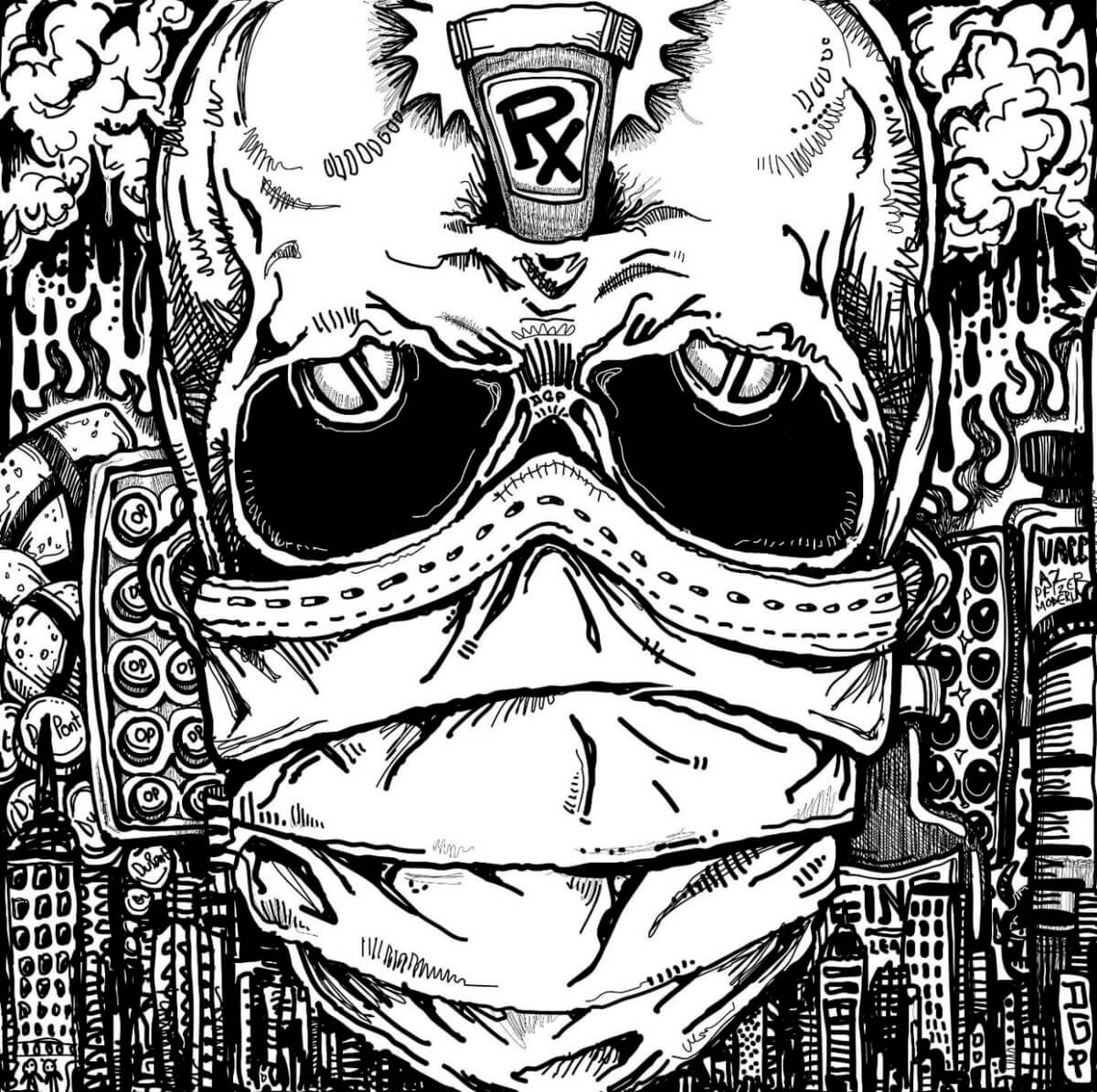 New York-based emcee Rasheed Chappell hooked us with Los Angeles native XP The Marxman for the short but sweet RX. These two underground veterans know what they're doing – this project is pretty strong. Atmospheric 90s-centric boom-bap beats produced by the likes of Reckonize Real, Slide Beatz, Malcolm Sef, Arkin, Ash Tray Of LA, Ice Rocks, Roc Marciano, Buckwild, Es Ey El, and OCR Beats, and guests appearances from Jay Royale, Illwerd, DJ Eclipse, Oran Juice Jones, Jeanette Berry, Tim Hall, and Yolanda Sargeant make for a thoroughly enjoyable project you will not regret checking out.
Release date: November 17, 2021. 
Honorable Mention: Medhane - Do The Math
Do The Math is another interesting Medhane release. Not for everybody, but those familiar with Medhane's earlier work and those who dig abstract lo-fi jazz-rap will love Do The Math. The album features appearances by Elucid, Navy Blue, Wiki, which should also tell you something of what to expect. Do The Math is a slow-burner that will grow on you with each repeated listen.
Release date: November 12, 2021. 
Honorable Mention: Wavy Da Ghawd - Ghawds Eden
Wavy Da Gawd comes with a great selection of gritty underground beats for a host of underground spitters to do their thing on – Lord Fury, Eddie Kaine, Rome Streetz, Spoda, Planet Asia, Ty Farris, Lord Juco, Rim, Bub Rock, Emilio Craig, Plex Diamonds, Lenox Hughes, O Dawg, Madhattan, Chyna, Passport Rav, Asun Eastwood, and Ox Omni are here to drop hard bars to go with Wavy's beats. Nothing to make it stand out from the crowd, but there's nothing wrong with Ghawds Eden either – this is a solid album.
Release date: November 15, 2021.
Honorable Mention: ALXNDRBRWN - Glow Kid
Released on Sage Francis' Strange Famous Records, Glow Kid is a great little project. ALXNDRBRWN's atmospheric beats are pretty awesome, and most of the guest rappers (Sage Francis among them of course) deliver. Slightly experimental, but very accesible at the same time – Glow Kid is a project that deserves attention.
Release date: November 5, 2021.
Honorable Mention: Emskee & MiLKCRATE - Truth Is Underrated
Emskee (The Good People) teamed up with producer MiLKCRATE for Truth Is Underrated. Those familiar with The Good People and MiLKCRATE will know what to expect. Truth Is Underrated gives us exactly what we want: top-quality 90s-centric boom-bap, with dope rhymes, beats, and scratches. Lots of great traditionalist Hip Hop out these days, Truth Is Underrated is just one of many solid projects in the throwback subgenre this year.
Release date: November 5, 2021.
Honorable Mention: Funky DL – Beautiful Soul
Funky DL is a legendary emcee/producer emcee from the UK, best known for some iconic jazz-rap albums he is responsible for. Beautiful Soul is his 21st album, this one is more soul-flavored – intended as a homage to the sounds and beauty of 1960s and 1970s soul music. Funky DL's is production is on point and his lyrics are clever and meaningful – Beautiful Soul is a great project.
Release date: November 5, 2021. 
Honorable Mention: Cult Encounters Co - AllButtonsIn
Cult Encounters Co. is a Hip Hop collective/label formed in 2015 by rappers Tylr C and $adflcko. AllButtonsIn is produced by Cult Encounters Co. producer AllButtonsIn and features guest appearances from El Da Sensei, Craig G, A-F-R-O, Chuck Strangers, K-Rino, Hypesun, Big Sharpm, and Papajayride, and guest production from Chuck Strangers and DMTree. AllButtonsIn offers 45 minutes of top-notch throwback Hip Hop, composed of dope bars and soulful boom-bap beats laced with sharp cuts & scratches. 
Release date: November 5, 2021.
Honorable Mention: Kut One - Live Wires 2
Australian producer Kut One can always be relied upon to come up with a varied platter of banging beats and sharp cuts & scratches. Recognize Ali, Jamal Gasol, Rome Streetz, Saipher Soze, Supreme Cerebral, Agallah, O.C., Ruste Juxx, KXNG Crooked, Flashius Clayton, Sadat X, Sleep Sinatra, Ciecmate, Kadeem, Thamson P, and Bigfoot are the emcees that supply the vocals to Kut One's beats – and even if their contributions are of mixed quality, overall Live Wires 2 is a fun presentation of 90s-centric boom-bap Hip Hop. Forgettable, but enjoyable.
Release date: November 11, 2021.
Honorable Mention: Max B - Negro Spirituals
Those familiar with Max B will know what to expect: 'wavy' beats, melodic hooks, and smooth flows – this is solid, easy-listening, mainstream-friendly Hip Hop music.
Release date: November 19, 2021.
Honorable Mention: Layzie Bone & HC The Chemist - Eyez On The Prize
After Krayzie Bone with Leaves Of Legends and Bizzy Bone with War Of Roses, Layzie Bone is the third Bone Thugs N Harmony member to come with a long full-length album in 2021. Of the three, this one is our least favorite – but Eyez On The Prize is a solid enough effort that should at least please BNTH fans, and any others who dig mainstream-friendly Hip Hop beats complemented with melodic double-time flows.
Release date: November 26, 2021.