Best 25 Hardcore Hip Hop Albums Of 2021: [One of the more common forms of Hip Hop, Hardcore Hip Hop emerged out of the early 1980s in a response to the music's growing commercial appeal. As Hip Hop continued to focus on boasting and party rhymes, artists such as Run-D.M.C. and Kool Moe Dee popularized a new form of Hip Hop. Driven by aggressive drum machine beats and layered samples rather than synthesizers and simpler funk breaks, these artists aimed to make music that more closely reflected the harsh environments they lived in. Pioneering artists such as KRS-One and Chuck D took these ideas further, delivering aggressive stories of the street on top of loud, in-your-face sample-based music. These beats were often piano-, guitar- or brass-based, focusing on brief and attention-grabbing blasts of noise to push the MC's message.
While the subject matter often addresses issues of gang-related violence, drug trafficking, promiscuous sex, and other topics attributed to Gangsta Rap, Hardcore Hip Hop tends to stay within the boundaries of battle raps or social commentary from the artist's personal point of view, whereas gangster rappers adopted and spoke specifically from a gangster's perspective regardless of being a gangster or not.]
Hardcore Hip Hop is a term that is not used that often anymore, but that doesn't mean there's no hardcore anymore – in fact, there is plenty. Instead of 'hardcore', we could have labeled this list 'underground' – there's a lot of overlap, of course. So also check Best 25 Underground Hip Hop Albums Of 2021, a list that contains a number of albums that could have been on this list, and vice versa. Regardless of what category label you may want to stick to these albums, for this list, we've selected 25 albums released in 2021 composed of nothing but hard beats and hard rhymes – presented here in no particular order.
Check it out – what's your favorite album on this list?
Dead Monarchs & Tragedy Khadafi - Tabula Rasa
Some good ol' NYC boom-bap from veteran emcee Tragedy Khadafi, this time around a collaboration with production duo Stricknine and Dontez (from Kings Konekted) as Dead Monarchs. The beats are dope and the bars are top-notch too – not a surprise knowing Tragedy Khadafi's pedigree and that of guests like M.O.P, Blaq Poet, KRS-One, A.G., Shabaam Sahdeeq, Kool G Rap, Eto, Ras Kass, and Sean Price.
Rome Streetz & Ransom - Coup De Grace
Both Rome Streetz and Ransom are on fire this year, they are two of the illest emcees active today. Prior to Coup De Grace, Rome Streetz already had three excellent LPs out this year: Death & The Magician (with DJ Muggs in February), Genesis 1:27 (with ANKHLEJOHN in June), and Razor's Edge (with Futurewave in July) – all among the best albums in the months they dropped. Ransom already had three strong EPs on his name this year before this release, with Crime Scenes, Se7en, and Heavy Is The Head (a collaboration with Big Ghost Ltd).
Coup De Grace boasts production from 38 Spesh & Coach Bombay 3000 (exec.), V Don, Nicholas Craven, Wavy Da Ghawd, Stack Moolah, I Man Militia, Streezy, Lord Sear, Animoss, and Mayor – a risk, because a lot of cooks in the kitchen can turn a project into a hot mess. Fortunately, that's not the case here – the atmospheric boom-bap sound is cohesive enough throughout. We do like the beats on Death & The Magician, Razor's Edge, and Heavy Is The Head better though – getting just one top-producer like Muggs or Big Ghost Ltd to take care of the whole album is always preferable. So even if the beats on Coup De Grace are less memorable than on some of both artists' earlier 2021 projects, this is a super solid album with strong performances from Rome Streetz and Ransom, and from guests rappers such as Che Noir and The Game – especially Che Noir kills it (as she always does).
Coup De Grace means both Rome Streetz and Ransom are four-for-four this year, making the two of them 2021 MVPs for sure.
Bronze Nazareth & Recognize Ali - Season Of The Seven
In recent years Recognize Ali has been one of the most prolific emcees in underground Hip Hop, with a series of dope solo and collaborative projects, and countless appearances on other people's songs. Honorary affiliate of the Wu-Tang family Bronze Nazareth is a great producer, and this high-profile Mello Music Group release shows they have chemistry – Season Of The Seven is among the best work both have dropped in a while. Dirty boom-bap beats laced with dope samples provide a fitting background for Recognize Ali's raw bars, and a little extra flavor is added by guest emcees such as Napoleon Da Legend, Verbal Kent, King Magnetic, Dom Pachino, Willie the Kid, and TriState.
DJ Muggs & Rome Streetz - Death & The Magician
In DJ Muggs' own words:  "Death And The Magician is a sonic and lyrical onslaught on a dark rainy night in NYC, and is based on the Major Arcana cards in the tarot deck. The Death card signals that one major phase in your life is ending, and a new one is going to start. You just need to close one door so the new one will open. The past needs to be placed behind you, so you can focus your energy on what lies ahead. When the Magician appears it points to the talents, capabilities, and resources at the querent's disposal to succeed. The message is to tap into one's full potential rather than holding back, especially when there is a need to transform something."
Legendary DJ Muggs has been a master-producer of dark, sinister instrumentals ever since his Cypress Hill days in the early 1990s, and on Death And The Magician Muggs' elite production brings out the best in New York underground rapper Rome Streetz. Rome Streetz has been one of the most interesting and one of the most prolific voices in the Griselda-type street rap niche ever since his recording debut in 2016, this collab with one of the best producers in the game will take him to the next level. There are no weak tracks on Death And The Magician. Muggs' beats are hard-hitting and gritty as are Rome Streetz's bars, who solidifies his status as one of the most complete lyricists in the game today with this project – delivery, flow, rhyme schemes, wordplay: everything about his performance on Death And The Magician is top-tier. Death And The Magician is the best Hip Hop project released in February.
Ty Farris - No Cosign Just Cocaine 4
Coming up in Detroit's cutthroat and competitive battle scene Ty Farris was fast to gain respect and notoriety for his sharp lyrics and clever wordplay. No Cosign Just Cocaine 4 is the fourth part in Farris' excellent "No Cosign Just Cocaine" series, arguably the best and most fully realized of the four. No Cosign Just Cocaine 4 features guest appearances from Big Twins, Mickey Diamond, Substance 810, Dango Forlaine, UFO Fev, Bub Rock, and Elzhi, and production from Bozack Morris, Wavy Da Ghawd, Black Milk, SeenDaDream, Pa Dre, Big Ghost Ltd, Stu Bangas, Spanish Ran, Finn, The Standouts, Vanderslice, Trox, Nicholas Craven, and Apollo Brown – lots of big names involved with this project.
Ty Farris and company don't reinvent the wheel with No Cosign Just Cocaine 4, but the Detroit rap-vet has the skill and the confidence to elevate a project like this way above the average Hip Hop release. The beats are dope, and the hard-boiled lyrics are on point – No Cosign Just Cocaine 4 is a must-listen if contemporary boom-bap laced with hard street raps constitutes your brand of Hip Hop.
Vinnie Paz - Burn Everything That Bears Your Name
Burn Everything That Bares Your Name is Jedi Mind Tricks and AOTP frontman Vinnie Paz's sixth solo album and his twenty-third (!) studio album in total – in addition to his solo albums, he has released nine albums with Jedi Mind Tricks, five with Army Of The Pharaohs, two with Ill Bill as Heavy Metal Kings, and one with Tragedy Khadafi, plus a bunch of mixtapes and EP's. In Vinnie Paz's catalog of solo albums, Burn Everything That Bares Your Name follows Season Of The Assassin (2010), God Of The Serengeti (2012), The Cornerstone Of The Corner Store (2016), The Pain Collector (2018), and As Above So Below (2020). If there's one word that would best typify Vinnie Paz's body of work – solo and group efforts – it is CONSISTENCY.
Everything That Bares Your Name is another 70-minute monster; Vinnie Paz is not one to follow trends and mess around with 30-minute quickies like so many artists do these days; no catering to the short attention span crowd here. The album features an impressive line-up of guest appearances that includes Billy Danze of M.O.P., Ill Bill, Lord Goat, Chino XL, Jay Royale, CRIMEAPPLE, Eamon, Eto, and M.A.V. Production credits are shared by Esoteric, Giallo Point, Hobgoblin, Illinformed, Oh No, Stu Bangas, and Vic Grimes – among others.
The cinematic lead single "Papi Wardrobe" is an obvious stand-out, but as consistency is Vinnie Paz's middle name, the whole album bangs – cuts like "Machine Gun Etiquette", "Witches Teeth", "Danger Is My Business", "Latka Gravas", "Don Eladio", "Warhead", "Torchbearer", and "Tell Gold To Hold The Boneyard" are all fire. Hard-as-nails bars and booming boom-bap beats – it's Vinnie Paz, at this point you should know what to expect. Burn Everything That Bares Your Name is a strong addition to the Vinnie Paz/JMT legacy.
BodyBagBen & J Scienide - Enough To Plague A Saint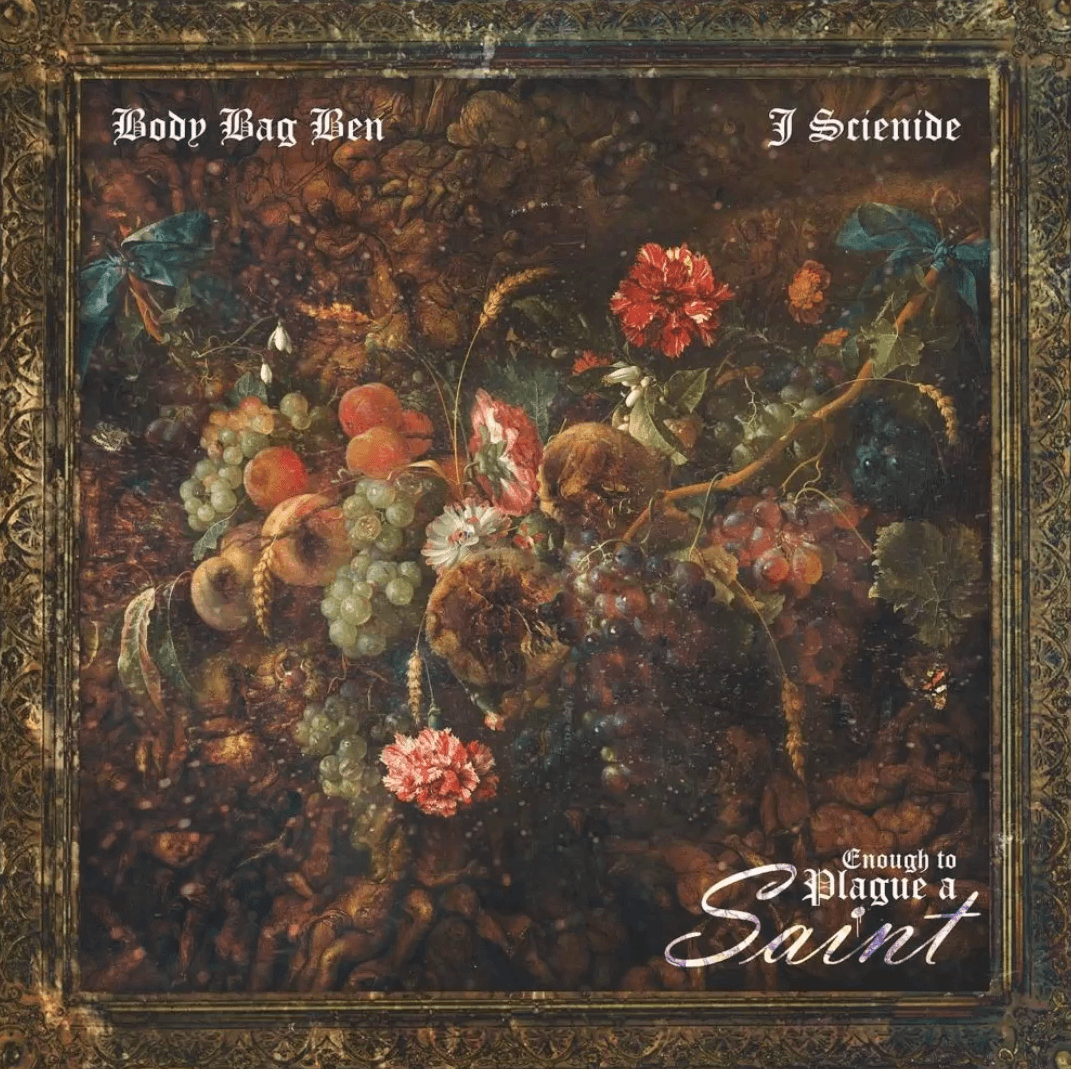 Washington DC's J Scienide hooked up with Oxnard, California's BodyBagBen for Enough To Plague A Saint, a strong collaboration with deliciously dirty and dusty boom-bap beats, sharp cuts & scratches, and confident rhyming. Rome Streetz, Wordsworth, Ill Conscious, Napoleon Da Legend, and Rasheed Chappell help round out what is one of the finest underground Hip Hop projects of the year.
Eric Bobo & Stu Bangas - Empires
Empires is a collaboration between Cypress Hill percussionist Eric Bobo from Los Angeles and underground producer Stu Bangas from Boston – with an incredible list of feature artists: Mr. Lif, DJ Rhettmatic, Vinnie Paz, RJ Payne, Xzibit, B-Real, Pharoahe Monch, Psycho Les, DJ Ethos, Khujo Goodie, Lonnie Lyle, The Wordsmith, Rob Markman, Blacastan, Nowaah The Flood, Demrick Brevi, Reverie, Lord Goat, Krazy Race, Rakaa Iriscience, Blu, Apathy, Celph Titled, Ill Bill, OC, Sick Jacken, Huero Diablo, and Mercy Collazo all make appearances.
Stu Bangas is renowned for his raw, bass-heavy boom-bap beats, while Eric Bobo's signature sound is Latin-flavored percussions – this East Coast/West Coast mix of styles comes off beautifully here. The album starts off with a bang with the title track "Empires" (with Mr. Lif & DJ Rhettmatic) and doesn't let up. "Chemtrails" (with Vinnie Paz, RJ Payne & Xzibit) is a dope track, arguably the album's best example for the seamless fit of Stu Bangas' East Coast boom-bap and Eric Bobo's West Coast percussions. "Total Kaos" (with Psycho Les and DJ Ethos), "No Survivors" (with Blacastan & Nowaah The Flood), "Another One For The Books" (with Celph Titled and Apathy), and "Street Smarts" (with Ill Bill and OC) are other stand-outs. Despite a couple of less memorable tracks in the middle of the tracklist, Empires is a dope collaboration between two producers who admirably managed to blend their own musical aesthetics into a cohesive new sound.
Dark Lo & Havoc - Extreme Measures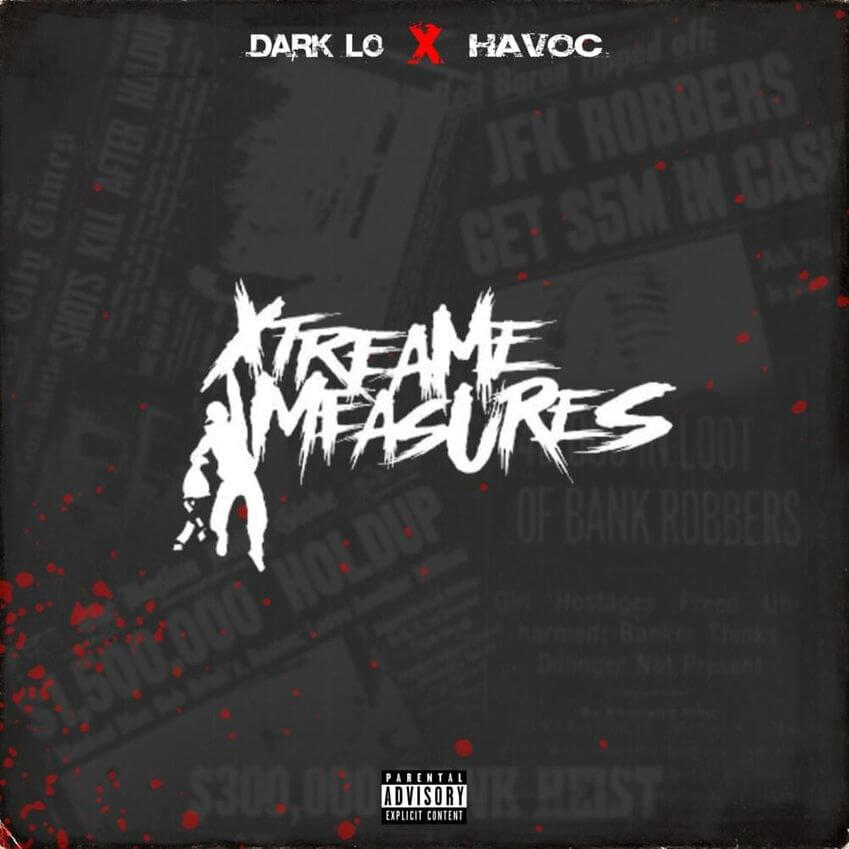 Hard-as-nails in every aspect, this collaboration between Philadelphia emcee Dark Lo and Mobb Deep's Havoc is as dark as it gets. Sinister beats and bars make for one of the most hardcore albums you will hear this year.
General Steele & Es-K - AmeriKKKa's Nightmare III: City Under Siege
Smif-N-Wessun emcee General Steele links up again with producer Es-K, this time for AmeriKKKa's Nightmare III: City Under Siege – a timely and much-needed album suited for the troubled times we live in. AmeriKKKa's Nightmare III: City Under Siege is politically charged and thought-provoking in the best tradition of acts like Public Enemy, Ice Cube, and dead prez. The album drags a bit in the middle of the tracklist, but starts and ends strong with tracks like "What AmeriKKKa's Fears", "AmeriKKKa's Nightmare", "AmeriKKKan Made, "No Piece, No Justice" (with a powerful verse from guest rapper Ruste Juxx), "Border Wars", and "Propaganda". AmeriKKKa's Nightmare III: City Under Siege is a must-listen.
TEK - Pricele$$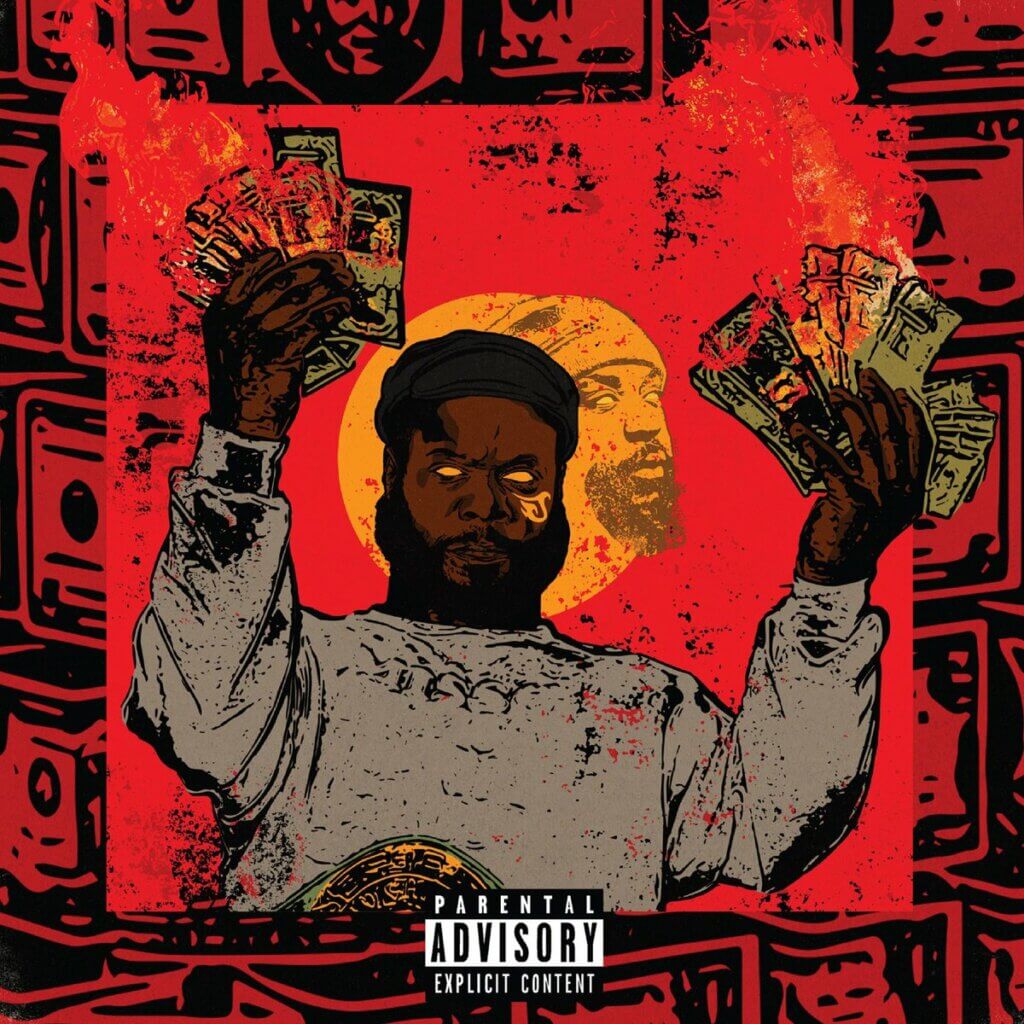 Representing Bed Stuy Brooklyn, Tekomin "TEK" Williams burst onto the Hip Hop scene in 1993 with a couple of appearances on Black Moon's Enta Da Stage album. As one-half of the groundbreaking duo Smif-N-Wessun, and as an integral part of super collective Boot Camp Clik, TEK has cemented himself as a Hip Hop icon. His last album with Steele as Smif-N-Wessun, 2019's The All, was dope as f, but his last solo effort – last year's PANDEMIC was a disappointment. Thankfully, Pricele$$ is a return to form. 
A host of high-profile guest rappers – like Buckshot, General Steele, Sheek Louch, Rome Streetz, Roc Marciano, AZ, Conway the Machine, Dark Lo, and Lil Fame – add value with their appearances, as does Sean Price with a posthumous verse. Where TEK's Smif-N-Wessun partner Steele dropped a strong socio-politically-charged album with his AmeriKKKa's Nightmare III: City Under Siege earlier this year, TEK's Pricele$$ is more straightforward in its lyrical content – what we get here is a lot of that good old-fashioned sh*ttalking and street rap wordplay. Nothing incredible or especially memorable about Pricele$$, but both the beats and the rhymes are solid enough to add this TEK album to your library. 
Crimeapple & DJ Muggs - CARTAGENA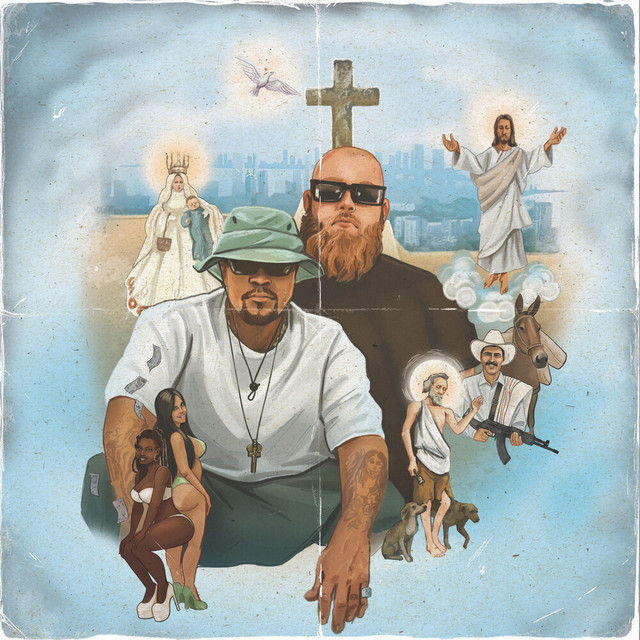 Crimeapple is a prolific New Jersey-based emcee whose output can be hit-or-miss – it usually depends on who he gets to collaborate with on the production side of things. His full-length debut Aguardiente (2018) which was produced by Big Ghost Ltd was quite excellent and the DJ Skizz-produced Wet Dirt and the DJ Muggs produced Medallo – both released in 2019 – were great too. His output since then has been less remarkable – until this release, that is.

A renewed partnership with producer extraordinary DJ Muggs proved to be just what Crimeapple needed. CARTAGENA is as atmospheric as you might expect from a DJ Muggs produced album – a little less dark sounding than some of his other recent work maybe. With Medallo and now CARTAGENA Crimeapple and DJ Muggs are two for two – this is Crimeapple's best release of the year.
Frac & Tone - Sweet Chin Music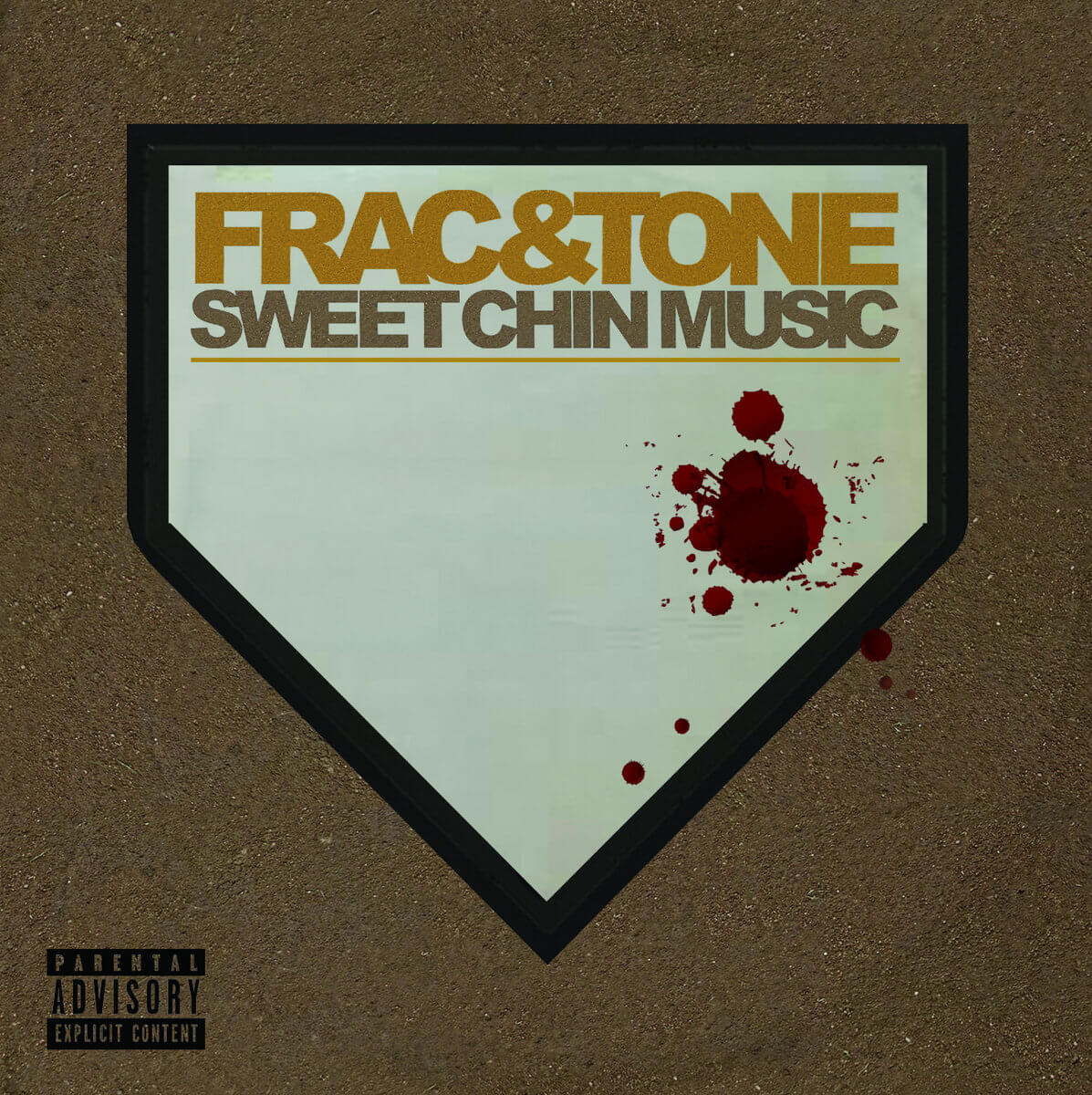 Canadian producer/emcee Fraction and Michigan emcee Ill Tone joined forces to drop Sweet Chin Music– 10 tracks of raw underground boom-bap, with hard-hitting beats and rhymes. This is a dope project – perfectly suited for Hip Hop traditionalists.
Apathy - Where The River Meets The Sea
"The trials and tribulations of real-life tend to bring out the best in artists. Hearing the maturation of emcees in real-time brings us closer to their experience, and reminds us of ours. Apathy is no exception to this rule. After losing his father to cancer, becoming a father of two, and dealing with life's ills, he proves to be a skilled navigator on the river of life. Apathy's 7th studio album, Where The River Meets The Sea, is not only a geographical nod to his origins, but also a metaphor for the long winding journey through life that ultimately leads to the cosmic sea of eternity. No stranger to Hip Hop aesthetics however, Ap can't resist flexing his lyrical ability on braggadocio-laden tracks, ensuring he delivers an album for his fans across the board."
Where the River Meets The Sea is Connecticut rapper and prominent Army Of The Pharaohs member Apathy's seventh solo studio album, and one of his best projects yet. Eastern Philosophy (2006), Wanna Snuggle? (2009), Honkey Kong (2011), Connecticut Casual (2014), Handshakes With Snakes (2016), and The Widow's Son (2018) all are great albums, and Where The River Meets The Sea continues Apathy's consistent run.
Melodic boom-bap beats crafted by Apathy himself and regular collaborator Stu Bangas, and thoughtful bars from Apathy and guests like Styles P, Lil Fame, and Souls Of Mischief's Pep Love and Tajai (among others), make for a strong addition to a strong catalog.
RJ Payne - Leatherface 3: There Will Be Blood
This latest 12-track offering from Philadelphia's prolific underground spitter RJ Payne is one of his best yet. Leatherface 3: There Will Be Blood features appearances from Redman, Havoc, Ras Kass, Inspectah Deck, Flee Lord, Ransom & more, and hard-as-nails bars from RJ Payne himself. Drawing inspiration from The Texas Chainsaw Massacre films, Payne's alter ego of Leatherface is a perfect embodiment of his merciless rhymes and punchlines, which are bolstered even further by the dark and grimy production.
Dope D.O.D. & ChuBeats - The Whole Planet Shifted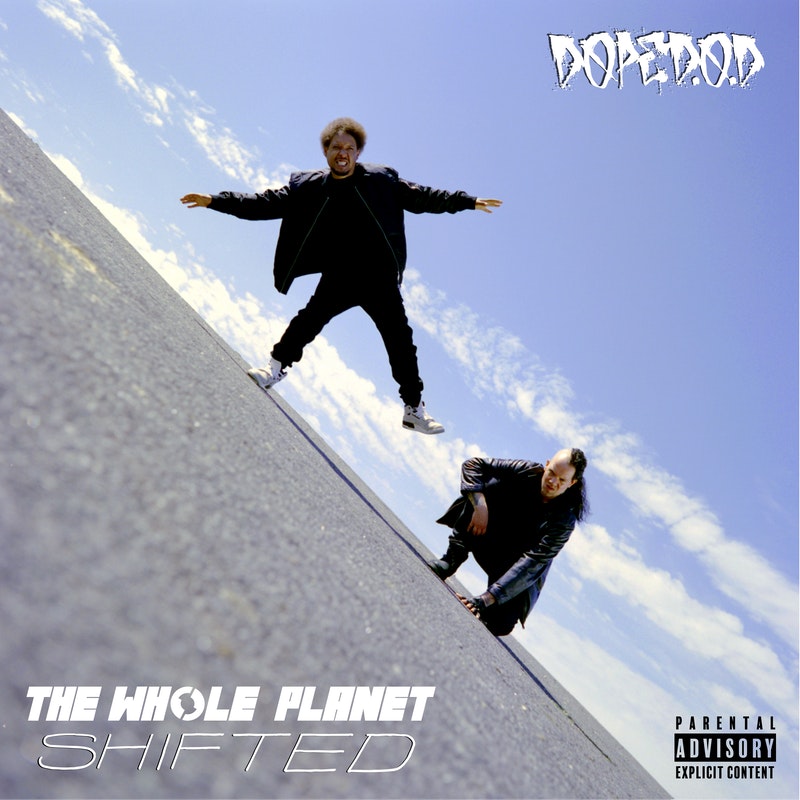 Dutch Hip Hop trio Dope D.O.D.'s (Jay Reaper, Skits Vicious, and producer ChuBeats) latest project The Whole Planet Shifted is composed of some of the grimiest underground sh* t you'll hear this year, with hard-as-nails bars and dirty boom-bap beats that will blow the bottom out of your speakers. With features from the likes of Smif-N-Wessun, Fredro Starr, Sticky Fingaz, and Thirstin Howl III, (among others), this album is a must for those who can't get enough of 90s-centric hardcore boom-bap.
Recognize Ali - Recognize Tha Light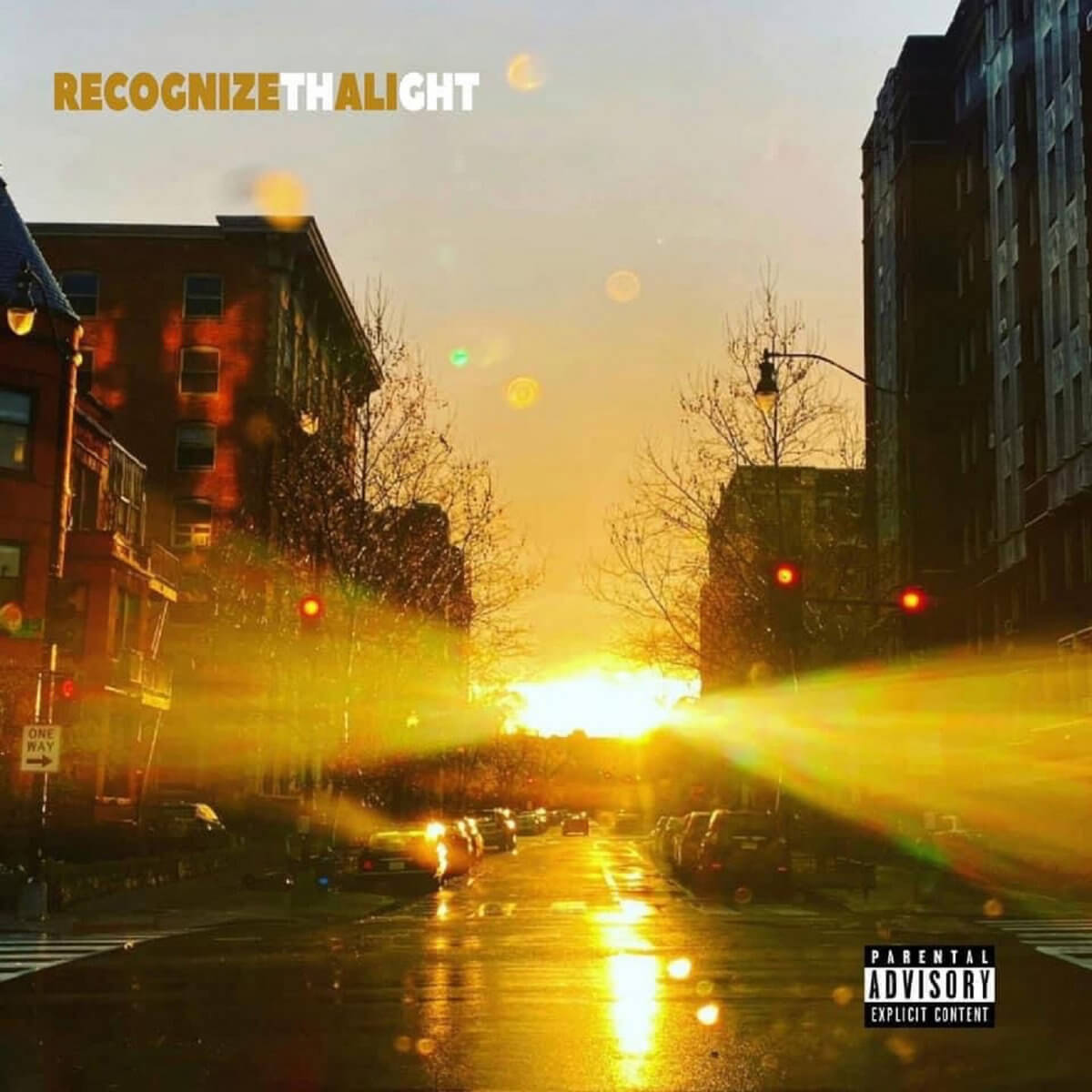 In 2020 prolific emcee Recognize Ali released three outstanding full-lengths – Duelling Experts (as Duelling Experts, with Verbal Kent), the boom-bap banger Guerilla Dynasty, a collaborative project with producer Stu Bangas, and Recognition, a solo project and the best of three. In 2021, Recognize Ali doesn't let up. Following the excellent Season Of The Se7en album with Wu-Tang-affiliate Bronze Nazareth, Recognize Tha Light is his second full-length album of the year, and it's another great project. Recognize Ali has bars for days, and the production is on point. Lots of dope tracks on this one, a couple of our absolute favorites are "Heaven Is The Place" and "Knowledge Wisdom Understanding" – great songs composed of dope bars, atmospheric instrumentation, and sharp cuts (by Tone Spliff): our kind of Hip Hop.
Eddie Kaine & Big Ghost Ltd - A Tree Grows In Brooklyn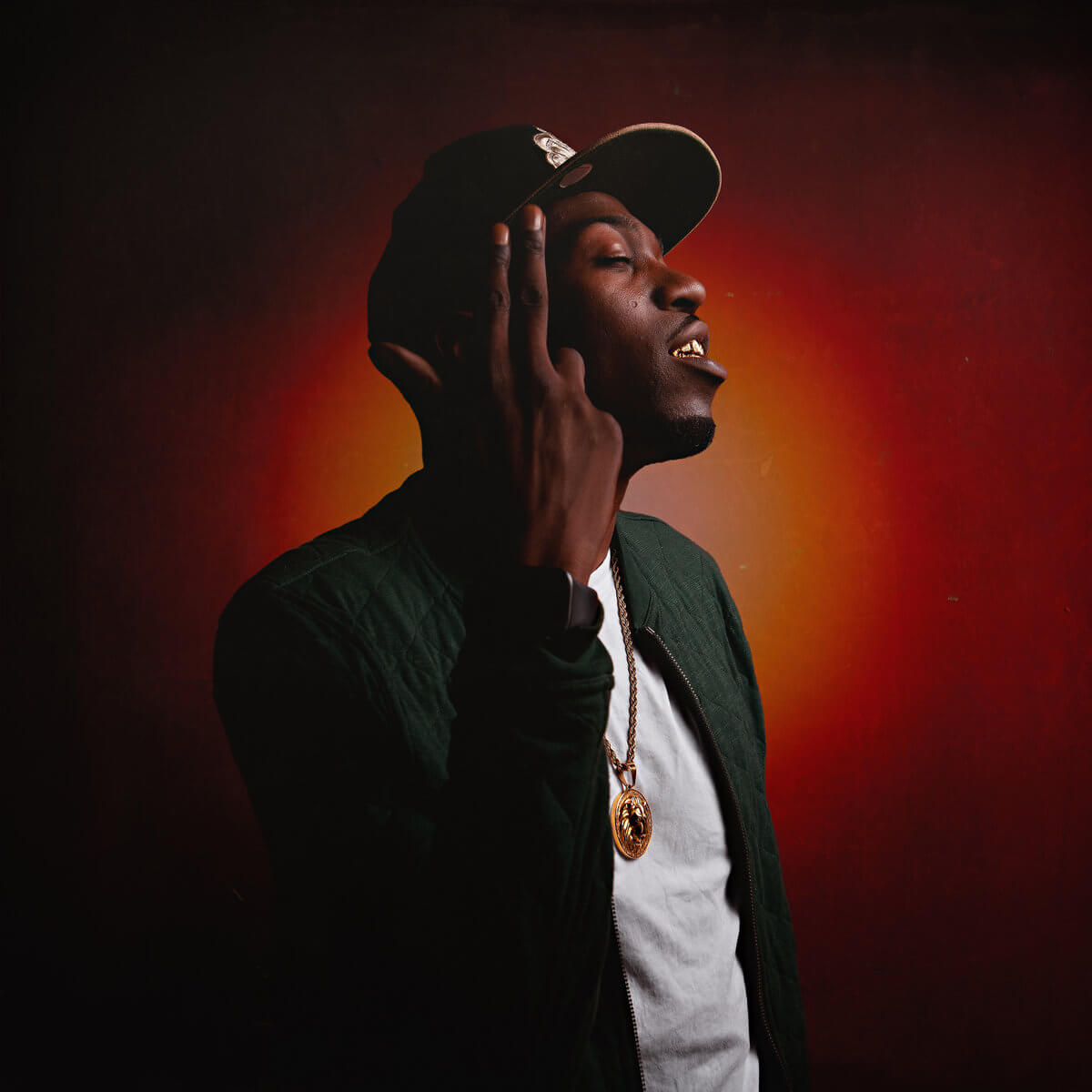 Any project that has Big Ghost Ltd's name on it, is a must-listen at this point – his involvement is a guarantee for quality. Eddie Kaine is an exciting new voice from Bed Stuy Brooklyn, who has dropped a couple of great projects since his debut LP Akura that dropped in 2019. Big Ghost Ltd's on A Tree Grows In Brooklyn is dope as f, and Eddie Kaine's cutthroat bars are sharp and entertaining, as are the guest bars from the likes of Skyzoo, Ty Farris, UFO Fev, Ea$y Money, Rim, and Vic Spencer. This is one of the many excellent projects to come out of the NYC underground this year.
Planet Asia - Rule Of Thirds
Veteran emcee Planet Asia is one of the hardest working men in Hip Hop. He is on everybody's album as a featured artist, and he steadily keeps dropping projects of his own too. Rules Of Third is kind of a high-profile album in his catalog because it's only the second project to be released on Dilated Peoples icon Evidence's new record label Big Picture Recordings. Evidence took care of all of the production on Rule Of Thirds, so there's no need to question if these beats are dope or not – the instrumentals on Rule Of Thirds are beautifully haunting and atmospheric from start to finish. Planet Asia comes with strong bars, as do guests that include 2021's hottest rapper Rome Streetz, Milano Constatine, and Evidence, of course. Great beats, great bars – Rule Of Thirds is a great album, the biggest knock against it is that it is too short at a mere 33 minutes.
Nef- Tabula Rasa
Tabula Rasa is a solid album from NYC-based producer Nef. To take care of the vocals he recruited an impressive host of talent with Termanology, Skrewtape, Ras Kass, Ghetto MC, Rome Streetz, Tek, Wais P, Nems, Lil Fame, G4 Jag, Fla$h, Dirty Sanchez 47, Raw Wattage, Mooch, Rigz, UFO Fev, Ea$y Money, Ren Thomas, Bobby J From Rockaway, Madhattan, FastLife, Fabeyon, Mia Jae, Bugout, ISO Indies, Azure Lauryn, Sincere, Mr. Bristal, and Michael Fiya. Nothing really memorable about Tabula Rasa maybe, but Nef's instrumentals are pretty dope throughout and the emcees come with entertaining bars for the most part. Another plus is that Tabula Rasa offers value for money with 50 minutes of music, bucking the trend that has artists drop and bill barely 30-minute quickies as full-length albums. Adding Tabula Rasa to your library is a no-brainer if 90s-centric underground NYC Hip Hop is your thing.
Jedi Mind Tricks - The Funeral And The Raven
The Funeral And The Raven is iconic Philadelphia-based crew Jedi Mind Tricks' tenth studio album, released almost 25 years after their debut album The Psycho-Social, Chemical, Biological & Electro-Magnetic Manipulation Of Human Consciousness dropped in 1997. Jedi Mind Tricks – these days a trio consisting of JMT founders Vinnie Paz and Stoupe The Enemy Of Mankind, and DJ Kwestion – are nothing if not consistent. Out of the ten albums they released as JMT, only one – Violence Begets Violence (2011) – was not on par with the rest (the only JMT album Stoupe wasn't involved in). For us, Servants In Heaven, Kings In Hell (2006) and Violent By Design (2000) are the absolute best JMT albums, but all the others expect Violence Begets Violence are pretty great too.
The Funeral And The Raven can be seen as the concluding album in a trilogy started in 2015 with The Thief And The Fallen and followed up by The Bridge And The Abyss in 2018. No real weak points on The Funeral And The Raven, but a couple of stand-outs – the thought-provoking "The Death Of 1 Man Is A Tragedy, The Death Of 10.000 Is A Statistic" is one, "Manufacturing Consent", "Crematorium", "Abdallah Azzam Brigade" (a banging bar fest featuring underground spitters Recognize Ali, Demoz, ILL BILL, and Chinaski Black), and the sobering "The Great Derangement" are a couple of others. The Funeral And The Raven is not Jedi Mind Tricks' best album, but it is a worthy addition to the JMT catalog without a doubt.
JMT noobs should start with Violent By Design or Servants In Heaven, Kings In Hell, JMT followers will not be disappointed by The Funeral And The Raven. At this point, it's undeniable that Jedi Mind Tricks is one of the most significant underground Hip Hop acts ever.
Termanology & Shortfyuz - GOYA 3
GOYA 3 is a collaborative album from prolific Massachusetts rapper Termanology and producer Shortyfuz. The biggest knock against GOYA 3 is the number of guest artists – with appearances from  Lil Fame, Rome Streetz, Jay Royale, Tek, REKS, Ea$y Money, Artisin, Planet Asia, NymLo, Cassidy, Oun P, Eto, Bonnie B, H Blanco, UFO Fev, Nems, Jared Evan, Wais P, Stunna Gang, Crimeapple, and Tony Touch, this feels more like a compilation album than a Termanology project – it hurts the album's cohesiveness. And unlike some other artists out there, Termanology is such a good lyricist he really doesn't need a couple of guest emcees on every song. That said: most of these guests are top-level, so if you go in not expecting a straight Termanology album you will be fine. Shortyfuz's Latin-tinged production is dope, and the wordplay of Termanology and his guests is entertaining.
Onyx - ONYX 4 Life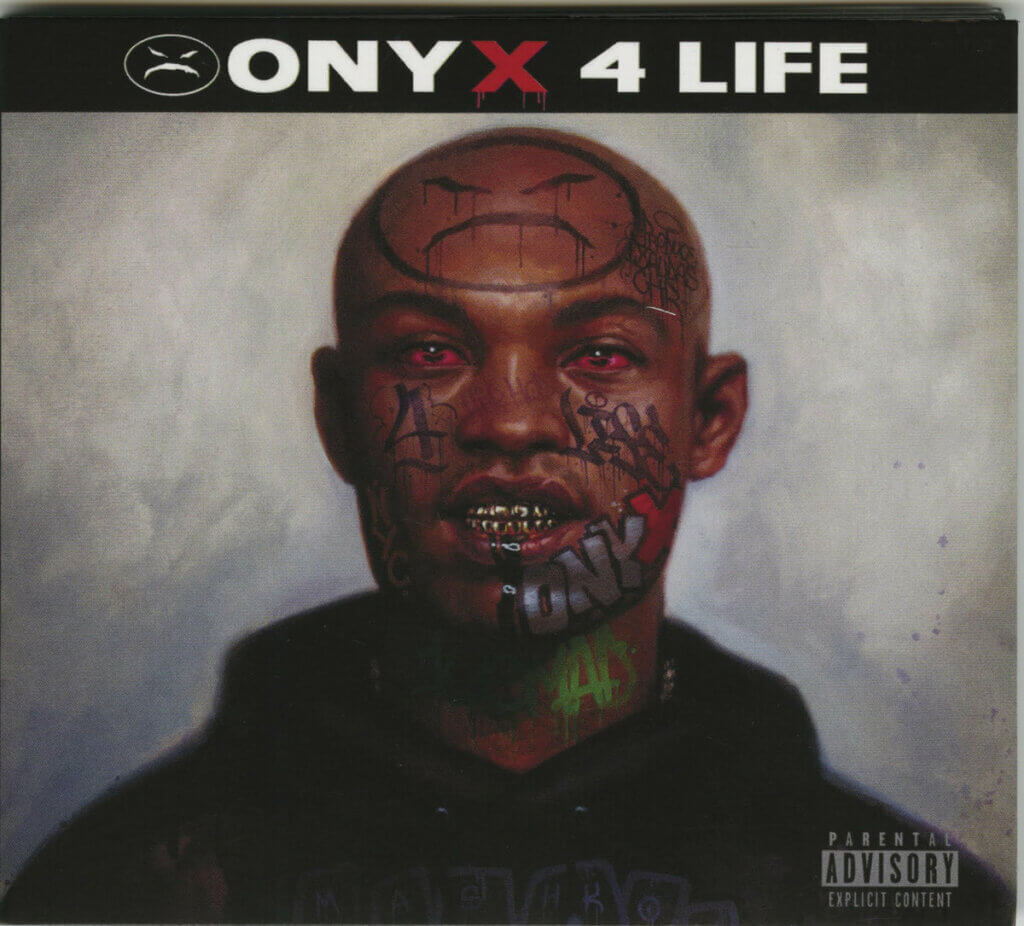 Onyx – these days a duo consisting of Sticky Fingaz and Fredro Star – dropped a strong album with ONYX 4 Life. Not all Onyx albums are keepers, but their first three – Bacdafucup (1993), All We Got Iz Us (1995), and Shut 'Em Down (1998) – are all great albums: Bacdafucup is an iconic classic, the underrated All We Got Iz Us arguably is their best album. With ONYX 4 Life Sticky Fingaz and Fredro Star did not reinvent the wheel nor should they have – by sticking to their formula they show that after 30 years in the game they still have the chemistry and the energy that brought them platinum success in the early 1990s. ONYX 4 Life offers exactly what you'd expect: guttural, grimy raps over hard-ass beats – this is one of Onyx's best efforts since the 1990s.
Recognize Ali - Underground King II
Underground King II is Recognize Ali's third full-length album of the year. Season Of The Seven (with Bronze Nazareth, released in April) is our favorite of the three, but Recognize Tha Light (released in July) and Underground King II both are strong albums too. With features from Vinnie Paz, Ill Bill, Esoteric, Lord Goat, Agallah, Jamal, Paranoize, Verbal Kent, Tone Spliff, Boob Bronx, Pro Dillinger, Juliette, Apocalypse, N.B.S.,  Swab, DJ Tray, and DJ Grazzhoppa this album is one for fans of uncompromising underground boom-bap.
Boldy James & The Alchemist - Bo Jackson
Following their underrated debut collaboration My 1st Chemistry Set (2013), Detroit emcee Boldy James and top-tier producer The Alchemist teamed up again in 2020 for the long-awaited The Price Of Tea In China, one of the best Hip Hop albums of the year. On the heels of TPOTIC, Boldy James and The Alchemist surprise with Bo Jackson, their third collaborative full-length project. Like My 1st Chemistry Set and The Price Of Tea In China, Bo Jackson delivers on all fronts. In fact, Bo Jackson is the best of the three.
The Alchemist already crafted an excellent set of beats for Armand Hammer's Haram earlier this year, and he brought his A-game for Bo Jackson too. Boldy James entertains with his cold flow and his street narratives, and the featured artists all are perfect fits: Benny The Butcher, Roc Marciano, Earl Sweatshirt, Stove God Cooks, Curren$y, and Freddie Gibbs show up to add extra flavor to Alchemist's atmospheric instrumentals. "Double Hockey Sticks" with its haunting boom-bap instrumental signifies an excellent start of the album, and the rest of the tracklist is just as good. "Brickmille To Montana", "E.P.M.D.", "Photographic Memories", "First 48 Freestyle", "Illegal Search & Seizure", "Fake Flowers", and "3rd Person" all are highlights, but the strength of Bo Jackson is its consistency – there really aren't any weak tracks on this LP.
Boldy James is one of our MVPs of 2020, with two albums (The Price Of Tea In China and the magnificent Manger on McNichols) in our 2020 top 25 and The Alchemist is another 2020 MVP because of his work on TPOTIC and Freddie Gibbs' Alfredo. With Bo Jackson, both Boldy James and The Alchemist continue their winning streaks. Bo Jackson is one of the best albums of 2021.