Welcome to part five of five of "The Top Five Rappers by NYC Borough", my five-part article that outlines the top MC's in each borough of New York City. This is the final installment in the series, as we will end our journey in the borough that has probably the highest concentration of talented rappers in all of New York City and the entire world – Brooklyn.
There is no doubt Hip Hop was born and raised in the Bronx, and that the most influential pioneers in the first five years or so of Hip Hop originated from that borough. However, by the mid-1980s, more and more talented rappers were emerging in droves out other boroughs. By the time Hip Hop reached its "golden years" in the late 1980s and through the middle 1990s, a staggeringly high concentration of talented rappers came out representing Brooklyn.
Brooklyn is responsible for the highest concentration of influential rappers from the 1990s, although you'll find a couple of entries from this list that came out in the 1980s. The borough was and is represented proudly by some of the most successful and influential names in all of Hip Hop. In fact, the incredible amount of great MC's to come out of Brooklyn made it nearly agonizing for me to narrow them down to a top five. Much like parts one and three of "The Top Five Rappers by NYC Borough", touching on Queens and the Bronx respectively, I made an "honorable mention" top five, as I simply could not leave so many great rappers off of this list.
Since there are so many talented MC's from Brooklyn, there is a good chance that you will read this list and find that one of your favorites didn't make the cut. Trust me, I wanted to make this a top 30, but to stay in theme with the rest of the articles' formats, I had to trim this down to a total of ten rappers. So if the lack of anyone on here frustrates you, my apologies – take my word for it, it was very tough to leave certain rappers off of this list. There is so much talent from Brooklyn that this was bound to happen, but that's also what made putting together this list – and this entire five-part article – so rewarding.
5. Sean Price – Brownsville
Few rappers possessed the raw technique and ability to craft complex rhyme schemes like Brownsville, Brooklyn's Sean Price. He eventually became the feature member of Brooklyn collective Boot Camp Clik, a talented group of gritty street MC's. Price first came to prominence as a member of the group Heltah Skeltah – he was one half of the insanely lyrical duo, then known as Ruck. He and his partner Rock dropped rapid-fire, ragga-influenced flows over what were perhaps Da Beatminerz' best efforts behind the boards as part of the duo's debut album Nocturnal. The album was widely praised for exhibiting Ruck and Rock's flashy lyrical displays, and put Price on the map for the first time. He had appeared on Smif-n-Wessun's debut Dah Shinin' in 1995, but Nocturnal was truly his first chance to shine on the mic.
Boot Camp Clik would release their debut album, For the People, in 1997. The album received lukewarm critical praise and sales, but gave Ruck and Heltah Skeltah a chance to shine once again. The duo would release their second album, Magnum Force, in 1998. The album was not as acclaimed as Nocturnal, but was a solid follow-up to their debut. The album sold a bit better than Nocturnal and further cemented the duo's reputation. Heltah Skeltah would go on to break up in 2000, giving Sean Price a crack at a solo career.
In his first year or two as a solo artist, Price would make two very notable guest appearances. The first was on Jedi Mind Tricks' 2000 album Violent By Design, on the bonus track "Blood Runs Cold". The track would become an underground smash, featuring an absolutely dizzying verse from Price. About a year later, price would team up with Brooklyn producer and rapper Agallah to record the song "Risin' To The Top", which was most notably included on the Grand Theft Auto III soundtrack. Price was making a name for himself in the underground, and heads were starting to turn.
Price would gain recognition for himself by putting out the mixtape Donkey Sean JR. in 2003, which rocketed to popularity on the underground circuit. The mixtape showed Sean Price getting even more tactical in his lyrics, and even at this later stage of his career, he seemed to have a newfound hunger. In 2005, after years of recording scores of different tracks, Sean Price finally released his debut album, the long-awaited Monkey Barz. The album took different tracks that Price had recorded over the previous four years and put Price's lyrical prowess on display. The album sold modestly, but was critically acclaimed from the start. Price seemed to be in lyrical overdrive on this album, dropping some of the most awesome rhymes of his career.
Price would tour and promote Monkey Barz for the next 18 months or so before releasing two new projects in 2007: his second full-length album, Jesus Price Supastar, and another mixtape, Master P. Both projects were critically acclaimed as well, and both featured more of Sean's dizzying lyrical display. By this time, he clearly had an incredibly amount of confidence, and his swagger on Jesus Price Supastar was enough to excite even the most jaded of listeners. He would embark on a tour in the spring of 2007 with Jedi Mind Tricks and a few other Duck Down Records up-and-comers.
Heltah Skeltah reunited in 2008 and released D.I.R.T. (Da Incredible Rap Team), which was released to critical acclaim. Price would then release a mixtape, Kimbo Price, in 2009, which wasn't quite as highly-regarded as his first two mixtapes. He would make further guest appearances on albums by Guilty Simpson, Black Milk, Wu-Tang Clan, Cunninlynguists and Talib Kweli over the next few years. In 2012, he dropped his third and final studio album Mic Tyson, which was well-received, but wasn't as widely praised as his first two efforts. He would take another break from music after Mic Tyson, which resulted in a quiet period of a few random guest features on underground records. In 2015, he was actively promoting his new mixtape, Songs in the Key of Price through social media and through Duck Down Records.
Sean Price had never advertised any health problems or issues with his well-being, which is why his death on August 8, 2015 sent massive shockwaves through the Hip Hop community. As far as most fans knew, he was a perfectly healthy and capable 43-year-old man, but sadly, on that August night, Sean Price passed away in his sleep. An incredible outpouring of grief and support rippled through the Hip Hop community, with many notable Hip Hop artists paying tribute via Twitter or social media. Within 24 hours of his death, a giant mural of Price had been painted in Brooklyn.
Songs in the Key of Price dropped less than two weeks after his death, and was his most acclaimed mixtape since Donkey Sean, JR. Price showed that he still had the gift in 2015, and the mixtape reminded the world of the talent that was now gone forever. His sudden death was an incredible shock to many Hip Hop fans alike, and many like myself that had been following him for a decade or more were very upset at his passing. Luckily, between Heltah Skeltah and his solo work, Sean Price left an impressive catalog of albums, mixtapes and guest appearances to cement his legacy. His lyrical skill on Nocturnal was especially outstanding, yet Price seemed to continue to find a way to improve his delivery and impress in new ways as his career moved on. Had Sean Price ever managed to rise out of the underground, which is especially tough in Hip Hop in the 21st century, there is no doubt in my mind he would have been regarded as possibly the best rapper to come out of Brooklyn. Instead, his music remains a gem rather hidden from the mainstream, but with a legacy behind it that is very important to Hip Hop's underground.
4. Guru
Some Hip Hop heads would argue that Guru, born and raised in Boston, does not belong on this list. There is no dispute that he is one of the greats to ever grab a mic, but the fact remains that he spent his childhood and high school years in Boston. After graduating from Morehouse College in Atlanta, he came to New York City – specifically Brooklyn – in the mid-1980s to pursue a graduate degree. However, after working in the social services industry, Guru would drop out of graduate school to try and start a career in Hip Hop. This turned out to be a great move for him and fans of quality Hip Hop.
Guru met a DJ from Houston, Texas named DJ Premier in 1987, and Gang Starr was formed shortly thereafter. The duo picked Brooklyn as their home, and took a couple of years to put out an album. No More Mr. Nice Guy was released in 1989, but did not receive a lot of attention. However, it was noticed enough to attract the attention of Chrysalis Records in 1990, who signed Gang Starr to a deal that would go on to see them release three of the most influential albums in all of 1990s Hip Hop. First up was Step in the Arena, released in vinyl in late 1990, and on CD in early 1991.
Chrysalis must have done a much better job marketing Gang Starr, because Step in the Arena was much more widely recognized. The album featured innovative jazz-rap production from DJ Premier, and featured high-quality battle rhymes and random storytelling by Guru, who used complex verbiage but had an incredibly smooth delivery. The album was carried by legendary singles such as "Just to Get a Rep", "Step In The Arena", "Lovesick", and "Who's Gonna Take The Weight?".
1992 featured the duo's second major-label release, Daily Operation. Much like Step in the Arena, Daily Operation was recognized for its genius right away, and remains an absolute classic Hip Hop record to this day. Guru had evolved a bit as a lyricist, and Premier had evolved as a producer, and the duo delivered one of the most unique Hip Hop records ever to be released. Guru told stories of madness on "Soliloquy of Chaos", rapped his patented battle raps on "Take It Personal", "The Illest Brother" and "B.Y.S.", while providing an excellent ode to his adopted hometown on "The Place Where We Dwell."
Gang Starr was one of the hotter names in Hip Hop by 1993, and the duo entered the studio at the end of 1992 to begin recording their next album. The song "DWYCK" was recorded in late 1992, and a video was shot shortly thereafter. The song went on to receive heavy rotation and airplay on urban video stations in the US and abroad. The song featured Bronx duo Nice & Smooth, and Gang Starr had its first hit single. They would continue moving forward with the recording and put out the single "Mass Appeal", which, like DWYCK, received a lot of attention and airplay. The two singles would stand prominently on 1994's Hard to Earn, which showed a bit darker of a side of Gang Starr despite the two laid-back singles. Guru was increasingly aggressive on Hard to Earn, and Premier's beats also seemed to be more abrasive. Regardless, the album was well-received and remains a classic to this day.
Around the same time, Guru, a big fan of jazz music, decided to start his own solo project. He gathered a number of prominent jazz musicians and provided raps over authentic, non-sampled jazz music on Jazzmatazz Volume 1. The album capitalized on the popularity of jazz sampling in Hip Hop that was so popular during the early and middle 1990s, and provided a unique approach to the concept. Three more Jazzmatazz albums would be spearheaded and released by Guru between 1995 and 2007.
With the success of their first three albums, Gang Starr could afford to fall back a bit as a group. While Guru was working on his solo projects, DJ Premier was busy providing his innovative production to various artists, including KRS-One, Jeru the Damaja, Notorious B.I.G., Nas and others. Premier made a number of guest production appearances between 1994 and 1997 before Gang Starr got back into the studio to record what may very well be their magnum opus, despite a discography of incredibly strong albums to date.
Moment of Truth was released in 1998, and in part due to Gang Starr's success on their first three albums, there was a great deal of hype built up around their "comeback" album. The album debuted at number one on the American R&B/Hip Hop charts, and the album went gold within six weeks. The album showed an updated production style from DJ Premier, and featured a much more introspective and perhaps wiser Guru. At the time, Guru was dealing with a gun charge in California and faced possible jail time, and his struggles were documented on the song "JFK to LAX". The album featured numerous guest appearances, including an incredible spot by Inspectah Deck on "Above the Clouds", and an equally impressive appearance by Scarface on "Betrayal". The album included a litany of classic Gang Starr tracks, including "You Know My Steez", "Work", the stunning and introspective "Moment of Truth", and "New York Strait Talk".
Premier received a lot of praise for updating the group's sound on Moment of Truth, but the album showcased a side of Guru that many had never seen before. He was a lot less detailed and self-reflective on the first three Gang Starr albums, but he really showed a new sense of vulnerability in 1998 that he had never even come close to before. His thoughts on "Moment of Truth", which include hints that he was harboring suicidal thoughts, are nothing short of stunning. Guru's performance on Moment of Truth as an album is outstanding, even compared to Gang Starr's previous work. If Guru had only appeared on Moment of Truth and no other Gang Starr album, he still would have found a place on this list based off of his performance on this album.
The duo grew apart a bit after the release of Moment of Truth, and Premier continued with his production guest spots, while Guru continued with Jazzmatazz. The group would tour and make appearances here and there, but never seemed to be on the same level again. They would, however, come together in 2003 for one more album, The Ownerz. The album is regarded as Gang Starr's weakest effort since No More Mr. Nice Guy, but it is still a very good album. It included many guest appearances, and featured songs such as "Skillz" and "Rite Where U Stand", featuring Jadakiss.
Gang Starr would officially disband in 2006. There was reportedly some bad blood between DJ Premier and Guru, and the breakup apparently was a result of more than just creative differences. One thing that may have contributed was Guru's health. Reports later surfaced that he was diagnosed as early as 2000 with myeloma (cancer). He never brought the diagnosis to the public eye, but was battling the disease for nearly a decade. Guru did not put out much material after The Ownerz, and during the 2000s, his health was apparently on a decline.
Guru succumbed to his illness on April 19, 2010 at the age of 48, after six weeks in a coma due to a heart attack. Like that of Sean Price, Guru's death came as a shock, as his illness was never really revealed until he suffered his heart attack. His death was an incredible tragedy to the Hip Hop community, which lost one of its most consistent, thoughtful and skilled MC's that was able to evolve and refine his style over time. Guru was a Brooklyn transplant, but represented Brooklyn like few others in his music. He had a passion for Brooklyn, and had a passion for delivering his rhymes in a technical, intelligent and smooth fashion. On both Gang Starr and solo projects, Guru was a true talent that left an undeniable mark on Hip Hop and its culture. One can only imagine what else Guru was capable of had he not passed away in such an untimely fashion.
3. Mos Def – Bushwick/Bed-Stuy
Mos Def, now known as Yasiin Bey, is a very talented rapper who is almost as celebrated for his rapping as he is for his idealistic, socially conscious message off the microphone. He has become a prominent voice in the African-American community in the past decade, but earlier in his career, he was partially responsible for contributing heavily to the burgeoning underground Hip Hop scene in the late 1990s. Mos Def is responsible in part for two of the most revolutionary underground albums ever, which also are two of perhaps the five strongest Hip Hop albums from the late 1990s.
His beginnings in Hip Hop came in the mid-1990s, as he came up with a crew called UTD (Urban Thermo Dynamics). UTD did not see much recognition until Mos had made his name known as a solo artist, and in 1996, Mos Def began appearing by himself on a number of underground and conscious Hip Hop records. His very first appearance as a solo artist was a rather highly-publicized spot on De La Soul's fourth album, Stakes is High, on the song "Big Brother Beat". Stakes is High did relatively well, and Mos Def received some recognition for his guest spot as a result. He would appear on a slew of underground artists' albums in 1997, and was also featured on Da Bush Babees' second album, along with the first Soundbombing compilation released by Rawkus Records in 1997. His first single also came out that year, titled "Universal Magnetic".
In the middle of 1997, Mos signed a deal with Rawkus and ended up joining forces with fellow up-and-coming Brooklyn rapper Talib Kweli. The duo spent nearly a year working on an album, started calling themselves Black Star, and in the fall of 1998, released Mos Def & Talib Kweli Are Black Star.
The album was instantly regarded as a contemporary Hip Hop masterpiece, featuring an ultra-conscious, slightly Afrocentric, socially-driven message. Kweli showed brilliance as an MC, but Mos Def truly stole the show lyrically. The album featured the single "Definition" and the stunning "Respiration", the latter of which featured Common. Mos Def went extremely hard on every single track, delivering one of the top lyrical performances of all-time. His flow showed knowledge, emotion and character, as often Mos would drop a ragga-influenced flow in which his voice would alternate his vocal tone between high and low, giving a new dimension to his rapping. His verse on "RE: DEFinition", in my mind, stands as one of his best verses of all-time.
The world noticed the talent of Black Star, and their album had a tremendous impact on Hip Hop. Both Kweli and Mos would quickly capitalize off their success, and focused more on their solo careers. Mos Def was the first to release a solo record, 1999's Black on Both Sides. Much like the Black Star album, the record was instantly praised and acclaimed for its socially-conscious message, and its departure from the watered-down mainstream Hip Hop that was beginning to re-define the genre at the time. The album was so well received and critically acclaimed that it sold just as well as many mainstream albums at the time, backed by the singles "Ms. Fat Booty" and "Mathematics", the latter being produced by DJ Premier. Black on Both Sides took cues from what The Roots were doing at the time and featured live instrumentation and soulful hooks on some songs. The production was handled by a number of well-known producers, including Ali Shaheed Muhammad, Diamond D, and the aforementioned DJ Premier.
Whether it was his intention or not, Mos Def shot to stardom after Black on Both Sides. He began acting in various movies and Broadway plays, and would make television appearances. He would return to the studio a few years later and would release The New Danger in 2004, which was not as well-received or artistically impressive as his debut. His focus seemed to be on acting at the time, and this certainly seemed to be taking away his passion for rapping. He released True Magic in 2006, which saw a further decline in quality and unimpressive sales. He did make a few notable guest appearances during this time on albums by Alicia Keys, Kanye West, Jurassic 5, and Scarface.
After a few more appearances in TV and film, and after a few social ventures, Mos Def returned with another album in 2009, The Ecstatic. The album returned Mos Def to his form of a decade earlier, and was acclaimed for its different, abstract, boundary-pushing sound. He seemed to have made a comeback at this point, and was on his highest level since his debut. After the release of The Ecstatic, Mos Def would sign a record deal with Kanye West, and would travel to Africa, which would inspire him to change his name to Yasiin Bey. Early in 2016, he would announce via the internet that his music career would be coming to an end after the release of his next album, which is expected sometime in the second half of 2016.
Mos Def has also been making social and political impacts away from rapping since the early 2000s. In 2000, he and Talib Kweli formed the Hip Hop For Respect organization which helped raise awareness about and protest police brutality. He would appear on television shows with pundits speaking out about racism in America, speaking about topics such as Hurricane Katrina and Mumia Abu-Jamal. Mos is known for his Liberal, left-wing, socially conscious political views which he has had no trouble expressing over the years.
While he may have branched out into ventures other than Hip Hop in his more recent years, it is impossible to ignore the fact that he was part of two absolutely revolutionary albums in the late 1990s, and on those two albums, was nearly untouchable lyrically. His middle albums were less celebrated, but he was still known and celebrated for his guest appearances during that time. The Ecstatic in 2009 showed he had staying power in Hip Hop, demonstrating his relevancy and reminding the world that his unique, intelligent and sometimes socially-frantic delivery was still a force to be reckoned with in Hip Hop. Even listening to his less acclaimed works will show that he is an intelligent mind who has perfected the technique of rapping. He is one of the most creative lyricists of the past twenty years, and was partially responsible for showing many rappers around the turn of the century that you did not need to wear shiny suits and rap about cars and jewelry to succeed.
2. The Notorious B.I.G. – Clinton Hill/Bed-Stuy
One of the first artists that most people think of when they hear "Brooklyn" and "Hip Hop" is The Notorious B.I.G. There's not much more than can be said about Biggie that hasn't been already – the man burst onto the scene in the early to mid-1990s, had an incredible three-year career in the public eye, then was tragically killed in a shooting that appeared to be fueled by the east coast/west coast feud that dominated mainstream Hip Hop between the years of 1995 and 1997. Biggie had perhaps the rawest lyrical talent and delivery of all-time, and in his few short years in the limelight, left an impact and legacy as prominent as anyone in Hip Hop had to that point.
Notorious B.I.G. spent the early 1990s dealing drugs and trying to make it as a rapper. He bounced around on the underground and street scenes in Brooklyn until about 1992. In March of that year, he appeared in The Source's Unsigned Hype column, which led him to record his first professional material and quickly be noticed by Sean "Puffy" Combs. Biggie would make his first professional recording appearance on Mary J. Blige's "Real Love", released in the summer of 1992. Combs, who worked for Uptown Records at the time, was soon fired, and decided to start a new record label, Bad Boy Records, featuring Biggie as his main artist.
This proved to be a great business decision for Puffy and Biggie, as Bad Boy quickly gained some clout and hype with Biggie at its nucleus. Biggie was making a number of appearances by the time, including on the song "Party and Bullshit" off of the Who's The Man? soundtrack. The hype would reach its peak by the summer of 1994, as the world awaited the debut solo album of Notorious B.I.G. He had quickly, through singles and videos, made himself one of the most coveted New York City rappers, and seemed to be bringing back the technical rapping skill that was so widely celebrated when Hip Hop went worldwide in the mid to late 1980s. The songs "Juicy" and "Unbelievable" were dominating east coast airwaves during the summer of 1994, and his debut album, Ready to Die was released in September of that year.
The album was an instant smash, as for the first time, the world had more than a handful of songs or guest appearances from Biggie to digest. The album would quickly reach gold status, and ended up double platinum a few short months later in early 1995. Biggie was on full display on Ready to Die, delivering rhymes through a powerful, loud, vulgar but sometimes laid-back delivery. He brought the listener right down to the street level on many songs, giving the listener a taste of what it was like growing up impoverished in Brooklyn. "Things Done Changed" and "Everyday Struggle" tackled social and real-life issues, while "Juicy" and "Big Poppa" showed Biggie's desire to live lavishly. Many other songs, such as "Gimme the Loot", "Machine Gun Funk", "Warning" and others were crime-oriented rhymes interspersed with battle raps.
The album did have a mainstream leaning, perhaps thanks to Sean "Puffy" Combs, which allowed the album to perform incredibly in the sales department. By early 1995, Notorious B.I.G. was perhaps the biggest thing in Hip Hop, and was being roped into a feud with west coast rapper Tupac Shakur, who was perhaps the second biggest thing in Hip Hop. Shakur had accused Biggie's associates of setting him up and robbing him in 1994, and Biggie did not take too kindly to this. After making many guest appearances in 1995 and focusing on Bad Boy's new project, Junior Mafia, Biggie would end up firing back at Tupac on the song "Brooklyn's Finest" on Jay-Z's debut album "Reasonable Doubt". Shakur was shot and killed in September 1996.
Meanwhile, Biggie was gearing up for his second album, which was slated to be a double album, full of nearly two hours' worth of material and many guest appearances. During the time, he had a son with singer Faith Evans, was involved in a debilitating car accident which would confine him to a wheelchair in early 1997, and would have various brushes with the law. Biggie would leave on what was to be about a two-week promotional tour of the west coast in late February 1997, where he would promote his new album and to film a music video for the song "Hypnotize".
On March 9, 1997, Biggie was gunned down shortly after midnight just a block away from an event he had just left. Within one hour of the shooting, Notorious B.I.G. was pronounced dead at the age of 24. It was the second sudden death of one of Hip Hop's most recognizable stars in a period of six months. The Hip Hop and music world was shocked, and a large funeral procession took place, with his body being hauled through the streets of Brooklyn in a hearse. Thousands of Brooklyn residents lined the streets to pay their respects to Biggie in one of the most publicized music industry deaths in years.
The ominous, coincidentally-titled Life After Death was released sixteen days after Biggie's death, and like Ready to Die, was an instant commercial and critical success. If Biggie were still alive, the album would likely have still posted incredible sales numbers, but the news of his death made the album all that much more intriguing. The ambitious, nearly two-hour long double album, backed by the singles "Hypnotize" and "Mo Money Mo Problems", took on a Mafioso-type theme that was made popular by Nas and Raekwon in the year or two prior to its release. The album sold nearly 700,000 copies in the United States in its first week alone, and was certified diamond (10 million units sold) in the US by the year 2000. The album had a tremendous impact on Hip Hop and much like 2Pac's later work, many songs strangely alluded to impending doom and death. The album featured guest appearances by Bone Thugs-N-Harmony, Lil' Kim, The LOX, Jay-Z, Mase, DMC, and others, bringing together a wide collection of rappers and styles on one album, making Life After Death one of the most diverse Hip Hop releases of all time.
The impact of Notorious B.I.G.'s music in the short time he was alive changed Hip Hop forever. He was one of the participating artists in the "east coast renaissance" of the middle 1990s, where New York City Hip Hop made a comeback after its golden years in the late 1980s and early 1990s. His music helped steal the show back away from the exploding west coast scene, and brought the trend of diverse and complex lyricism back to the mainstream. Biggie's technique left listeners in a state of awe and amazement, and he truly took rapping to the point of being an art form. The mainstream tendencies in some of his music are evident, especially on Life After Death, but his storytelling and rapping skills remain among the best of anyone to ever release a Hip Hop record. His quick rise to prominence and short time at the top of the Hip Hop world were unforgettable, and his death is a major part of his legacy as well. If The Notorious B.I.G. had a more of a chance to bless the world with more of the same caliber of Hip Hop that he exhibited on his two albums, he very well could have ended up in the top spot on this list.
1. Big Daddy Kane – Bed-Stuy
Many people might consider The Notorious B.I.G. the top Brooklyn rapper of all-time, but other than his contribution to the east coast renaissance, Biggie was not a true pioneer, and was not one of the first to perfect the technique of rapping. That honor belongs to Bed-Stuy's Big Daddy Kane, who may very well be the most skilled MC of all-time. In Kane's peak, his technique was every bit as impressive as Biggie's, but Kane was one of the first truly lyrically skilled rappers. Outside of Rakim and LL Cool J, there were not many other top-tier technical rappers in the game prior to 1988. That year saw the emergence and first album from many great and talented rappers, but none of them were as gifted on the microphone as Big Daddy Kane.
Kane was just sixteen years old when he cultivated a friendship with emerging star Biz Markie, and Biz recruited Kane to co-write some of his lyrics. The Juice Crew was formed shortly thereafter by Marley Marl, and a young Kane was featured as one of the headline MC's of the group. He dropped a couple of singles in 1987, most notably "Raw", which was effectively the world's introduction to just how skilled and technically proficient Big Daddy Kane was. His smooth voice and rapid-fire delivery were a unique dichotomy, and Kane had the ability to appeal to the hardcore heads as well as the ladies.
Long Live the Kane came out in 1988, and was one of the very first albums that was amazingly lyrical from front to back. With production handled by Marley Marl, the album was driven by one of Hip Hop's most celebrated golden-age singles, "Ain't No Half Steppin'". It was also driven by the remix of "Raw", the songs "Get Into It", "Set It Off" and "Long Live the Kane". The album sold relatively well, and cemented Big Daddy Kane as one of Hip Hop's early stars. The album would go gold in the United States in early 1989.
He would waste no time coming back with yet another classic album, It's a Big Daddy Thing. The album was released in September 1989, and featured the singles "Ain't No Stoppin' Us Now", "I Get the Job Done" and "Smooth Operator". Kane was just as potent lyrically on this album, though the production was not fully handled by Marley Marl, which some took a slightly critical notice to. However, the album sold even more than Long Live the Kane, and remains his most successful commercial album to date.
The quality of Big Daddy Kane's albums would drop on 1990's Taste of Chocolate and especially on 1991's Prince of Darkness, although Kane still enjoyed modest sales. By this time, he was receiving criticism due to his leaning towards R&B and mainstream Hip Hop on these albums, and some of his early fans were becoming alienated. Kane's response was to drop 1993's Looks Like a Job For…, which showed a return to Kane's old sound that earned him so much respect in the first place. The album was critically acclaimed, but he was unable to post successful sales numbers from the album.
He would release two more albums, 1994's Daddy's Home and 1998's Veteranz Day, neither of which made much of an impact critically or commercially. He would make a number of guest appearances in the late 1990s and early 2000s, including on Prince Paul's Hip Hop concept album A Prince Among Thieves; Big L's posthumously released The Big Picture, and Jurassic 5's underground smash Power in Numbers. He has gone on to make a few random appearances here and there in the new millennium but has not released an album since 1998.
Many Hip Hop heads that are a bit newer to the genre, or watched Notorious B.I.G.'s rise to stardom in the middle 1990s may not understand quite why Big Daddy Kane clocks in as the top Brooklyn rapper of all time. Putting his astronomical skill level aside for a second, one must look at the ground-breaking rapping technique Kane distributed on his first two albums. He would influence an entire generation of rappers to come – most of these rappers went on to employ his techniques and achieve success in the early to middle 1990s during the east coast renaissance period. Big Daddy Kane influences scores of rappers who helped bring the patented east coast sound back to prominence and brought respect back to Hip Hop's place of birth. Kane was responsible for evolving Hip Hop into a more lyrical, more hardcore territory, although he did have his moments with cheesy R&B tracks, especially on his 90's albums.
Then there's his incredible technique. Essentially, Big Daddy Kane took everything that had been done in Hip Hop music prior to 1987 and instantly evolved it. He was a major lyrical pioneer, and with Rakim and LL Cool J, was the most technically talented and lyrical rapper of the 1980s. LL Cool J achieved a certain amount of success in the mainstream, but Big Daddy Kane did the exact same thing with his first two albums. Kane took rapping and made it an art form, which would influence droves of rappers heading into the years where talented rappers were most common and prominent.
It is tough to pick Big Daddy Kane over The Notorious B.I.G., but Kane's relative consistency and the fact that he was one of the first highly-talented lyricists help him achieve number one. Big Daddy Kane could possibly be the best rapper of all time, although that is a debatable fact. He represented Brooklyn through and through, and represented New York City as well as anyone had to that point. He took the art form that was born and bred in New York City, and evolved it to a whole new level. He is responsible for legions of east coast rappers that helped cement New York's relevance in a whole new generation of Hip Hop. He was a pioneer, and was one of the first rappers that made it evident that being incredibly lyrical was going to help define Hip Hop in the long term. Forget what you heard from Jay-Z – Big Daddy Kane is Brooklyn's finest.
Honorable Mention Top 5
Masta Ace – Brownsville Masta Ace is one of the few rappers to have had major success both in Hip Hop's golden age and the new millennium. He is one of those rare, consistent rappers that seems to know what it takes to release a solid album and keep his name relevant. He came out with the Juice Crew in the late 1980s, making his debut on Marley Marl's In Control, Vol. 1 in 1988. He was featured on a total of three tracks total, most notably the famous Juice Crew posse cut, "The Symphony". Ace was quickly celebrated for his complex lyrical delivery and was noticed enough by Marley Marl to be signed to a deal on Marl's Cold Chillin' Records.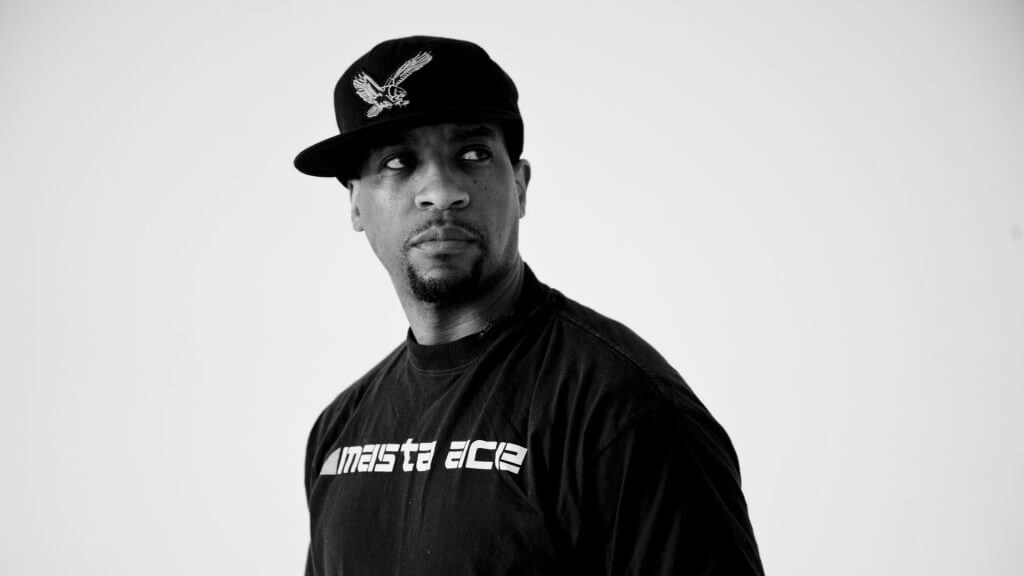 1990 saw the release of Take a Look Around, Ace's debut album, which featured his distinct lyrical delivery and voice-over classic Marley Marl production. The album is perhaps most known for his song "Me & The Biz", a song where Ace mimics his friend Biz Markie for being unable to attend the studio session that was supposed to feature both rappers on the same track. The album sold modestly but did enough to allow Ace to achieve a level of respect in the early 1990s.
Ace would re-emerge in 1993 with a six-man crew known as Masta Ace Incorporated. The group released SlaughtaHouse in 1993, and although it was released under the Masta Ace Incorporated group name, it was mainly Ace rhyming on the tracks. The album was noticeably rougher and hardcore than his debut, but upon closer listening, it became evident that the hardcore persona Ace had adopted was all a big joke. The album was mocking "gangsta" or "hardcore" rappers at the time, and while the message was subtle, it was definitely one of satire. Some would misinterpret Ace's gag on the album, but SlaughtaHouse was critically acclaimed, and was backed by the single "Jeep Ass Niguh".
Masta Ace Incorporated would return in 1995 with what would be Ace's most commercially successful release to that point, Sittin' on Chrome. The album took cues from the west coast Hip Hop explosion that was underway in the middle 1990s and featured another one of Ace's best-known songs, "Born to Roll". The single was a bonus track on SlaughtaHouse but was re-released and made into a video in time for Sittin' on Chrome. As usual Ace's delivery was unique and celebrated, and the production was acclaimed.
After Sittin' on Chrome, Masta Ace took a self-imposed hiatus from Hip Hop. Very little was heard from Ace between the years of 1996 and 2000, which led some to believe he had quit making music. Finally, in 2001, Ace emerged once again, dropping Disposable Arts. The album was heavily praised, and critics seemed to welcome Ace back into the spotlight. His rapping only seemed to evolve, and the subject matter was almost more mature than his previous releases. The album is a concept album, following a fictional young man's journey from being released from prison, returning home, and heading to college. The album made strong social commentary on the state of affairs in Brooklyn. Unfortunately for Ace, the album didn't sell well, but is today regarded as one of his best.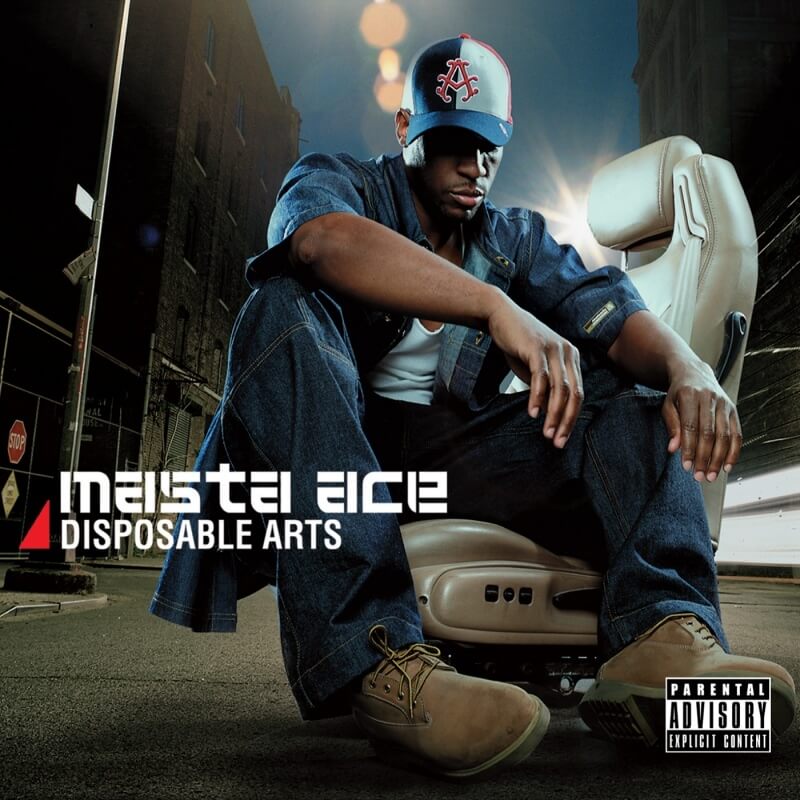 Disposable Arts is one of the two albums that many critics and fans consider Masta Ace's best. Despite all of his accomplishments in the 1980s and 1990s, the other of those two heralded albums also came after the turn of the century. 2004's A Long Hot Summer was an instant critical success and found as much acclaim as Disposable Arts. The album picks up with the same concept of Disposable Arts and does so with an even more refined lyrical delivery from Ace, who at this point seemed to be getting better with age. The production is handled by a number of lesser-known names, although 9th Wonder makes an early appearance here on the song "Good Ol Love". And also much like its predecessor, sales were poor, though it is still regarded today as some of Masta Ace's best work.
Masta Ace would release two more compilation albums – 2009's Arts & Entertainment with Boston rapper Edo G, and 2012's MA_DOOM: Son of Yvonne, a much-anticipated collaboration with MF DOOM. Neither album made too much noise, and Ace hasn't released a full-length album since the collaboration with Doom. However, Ace's accolades and influences over multiple generations of Hip Hop are very impressive, and the fact that he released some of the most critically acclaimed albums of the 1990s and 2000s shows just how good Masta Ace is at putting together albums. His flow has been acknowledged in directly influencing Eminem in his early albums – listen to Eminem's song "My Name Is" and you'll notice a very distinct similarity in delivery to Masta Ace on his 1990s albums. Ace gets the nod here for his consistent career and for his complex, well-thought, vocabularic lyrical delivery.
GZA – Bed-Stuy Wu-Tang Clan is such an amazing collective filled with all sorts of talent. In my article outlining the top 5 rappers from Staten Island, I picked Ghostface Killah and Inspectah Deck as the top MC's from the island. However, right up there in the Wu-Tang ranks with Ghost and Deck is The Genius, also known as GZA, who was born and raised in Brooklyn. He is one of three MC's – the other two being Masta Killa and Ol' Dirty Bastard – from the Wu-Tang that did not spend his younger years in Staten Island. GZA is Bed-Stuy born and bred, and his abrasive, hardcore flow certainly backs that up.
Much like RZA, GZA did have a career prior to joining Wu-Tang. In 1991, he called himself The Genius, and released Words from the Genius that year. The album did not sell well, and The Genius was quickly released from his label. Soon after, he would join Wu-Tang Clan, change his stage name to GZA, and the rest is history. On Wu-Tang's debut Enter the Wu-Tang (36 Chambers), GZA is, along with Method Man, the only member to have his own song. On "Clan In Da Front", he showed the world at such an early stage what he was capable of. Also, according to RZA, who was the unofficial leader of the Clan, GZA was at first marketed to be the group's leader, perhaps due to his age relatively to the rest of Wu-Tang – he is two years older than anyone else in the group.
GZA showed probably the most refined and well-thought lyrical skills out of anyone on that first album. His use of similes with his mostly laid-back but sometimes hauntingly aggressive cadence had him on a different level that most of the other MC's. RZA likely noticed this talent and would make sure GZA would be one of the artists included in the first wave of solo Wu-Tang albums.
In 1995, Liquid Swords was released, and has received the most critical acclaim out of any Wu-Tang solo record. Many Wu-Tang fans cite this as the finest solo record as well, as RZA's dark, atmospheric beats served as an excellent backdrop to GZA's haunting, sometimes depressing subject material. GZA told it like he saw it, and on Liquid Swords, showcases one of Hip Hop's best street-level storytelling efforts. He was way less accessible than Method Man, and with RZA's help, went on to make Liquid Swords the heaviest and darkest Wu-Tang solo project of all time. Songs such as "4th Chamber", "Livin' In The World Today", "Cold World" and "I Gotcha Back" remain as some of the most hauntingly beautiful Wu-Tang songs to ever see the light of day.
While Ghostface Killah, Inspectah Deck and Raekwon were all at an incredibly high level lyrically by the time 1997's Wu-Tang Forever was released, GZA still seemed to have them all beat from a technical standpoint. He doesn't appear quite as much on Wu-Tang Forever, but when he did pop up, he made his presence known. He would contribute to other Wu-Tang members' solo projects and the next Wu-Tang albums, and would then re-emerge with another solo album in 1999.
Liquid Swords is a classic today and was a classic when it came out in 1995. I think everyone was aware that whatever album GZA was going to put out next would not be on the same level as Liquid Swords, meaning a decline in quality was inevitable. Still, 1999's Beneath the Surface was no slouch, and perhaps was only hurt by the lack of golden-age RZA beats. GZA was on point lyrically, but the production was handled mostly by Wu-affiliated producers. This gave it a marked decrease in quality, but GZA continued his ability to craft amazing rhymes and deliver with that incredibly unique cadence. He would return in 2002 with Legend of the Liquid Sword, which was about as critically acclaimed as and showed nearly the same quality as Beneath the Surface.
By the mid-2000s, Wu-Tang members really started to go their separate ways. GZA would team up with Cypress Hill's DJ Muggs in 2005 and would put out Grandmasters, which is one of the great Hip Hop compilations of all-time. He would drop Pro Tools in 2008 which is perhaps the first GZA album to be widely panned by critics. He is due for an album in 2016, but no release date has been announced as of March 2016.
GZA has put together a pretty impressive solo career outside of Wu-Tang, which has really helped showcase his lyrical skills on a consistent basis. He does not have the same amount of output that Ghostface Killah has accumulated to this point in his solo career, but GZA's work outside of Wu-Tang Clan albums is among the best of any of the Wu-Tang members. His performance on 36 Chambers is priceless and even revolutionary, and Liquid Swords is one of the best lyrical (and best produced) Hip Hop albums of all time. GZA will turn 50 years old this year, and has accomplished more over a 20 year period in Hip Hop than 99 percent of rappers could dream of accomplishing over their entire careers. He easily earns a spot as one of the top MC's to ever come out of Brooklyn.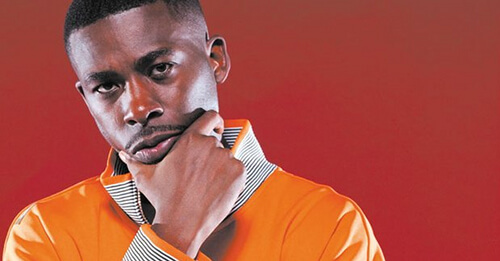 AZ – East New York It's hard to tell whether East New York's AZ would have gotten such an early and prominent start to his career if it were not for his jaw-dropping verse on "Life's A Bitch" on Nas' 1994 seminal debut, Illmatic. He was the only rapper other than Nas to spit a verse on one of Hip Hop's greatest albums ever, and he sure paved an early road to success with that verse alone. While his later work may have either flown under the radar or may not have been on the same level as his frantic, hungry, vocabularic bars on "Life's A Bitch", AZ is one of the more highly-skilled rappers to ever grasp a microphone. What he did with Nas in 1994 was not a fluke – this man is an incredibly talented rapper.
After "Life's A Bitch", EMI Records wasted no time signing AZ, and by the end of 1995, AZ's debut, Doe or Die, was released.  Doe or Die is retrospectively considered a classic, showcasing a young AZ, hungry for recognition and just as intricate of a rapper as we heard on "Life's A Bitch". The album is short but efficient, and has some absolutely amazing lyrical performances. The album did chart relatively well upon its release, but didn't have any staying power on the charts, and the sales suffered. Furthermore, the genius of the album and the respect it deserves wasn't widely recognized until more than a decade later. The album was backed by the single "Sugar Hill" and is complemented very nicely by the vicious "Uncut Raw" and "Mo Money, Mo Murder, Mo Homicide" featuring Nas.
Between Doe or Die and his second release, 1998's Pieces of a Man, AZ was recruited by Nas to join Hip Hop supergroup The Firm, which included Foxy Brown, Nature (by way of Cormega), and was a project executive produced by Dr. Dre. The group looked to be Hip Hop's next big thing as the genre entered a more commercial era, but for whatever reason, the group's 1997 debut The Album flopped. AZ had many verses on the record, and was probably the most consistent voice throughout the album. The group would soon split up, and AZ was back on his own.
He didn't waste much time releasing Pieces of a Man, which still showcased AZ at a high level lyrically, but showed a more mainstream sound on the beats. The album sold well, moving nearly half a million copies in the United States, and helping AZ achieve some further success. He would release 9 Lives in 2001, which suffered greatly in the critical department from weak beats. AZ also sounded a bit tired and complacent. However, like any great rapper, he was capable of a bounce-back, and didn't waste too much time achieving this.
2002's Aziatic, 2005's A.W.O.L. and 2006's The Format were all well-received, and stand as probably the strongest albums AZ has ever put out aside from Doe or Die. Aziatic notably featured the song "The Essence" with Nas, which was nominated for a Grammy award. Aziatic was a commercial success, selling more than half a million copies in the United States. Aziatic also showed a progression toward less mainstream and higher quality beats, but the beat selection was even more thought-out by AZ for A.W.O.L. The album featured production from M.O.P.'s Fizzy Womack, DJ Premier, and Buckwild, among others. The Format saw even more progression to a less-mainstream sound.
AZ released four more less influential albums in the second half of the 2000s, but 2009's G.O.D. (Gold Oil and Diamonds) remains his last release. He has dropped a few singles in the 2010s, but nothing has gained much respect or buzz. Regardless, AZ had a very prominent 15 year career that cemented him as one of Brooklyn's best. His high-energy delivery and intelligent wordplay always set him above his competitors, and with his commanding and convincing debut on Nas' Illmatic, he can perhaps only be compared to the debut of Nas himself on Main Source's "Live at the Barbeque". AZ stole the show from the beginning, and was able to earn himself an extremely solid career out of it that featured its equal share of ups and downs.
MC Lyte – East Flatbush Many female MC's are overlooked just due to the fact that they are female. Some critics of "femcees" cite a lack of passion, diction and a softer sound in their voice. Also, the fact that probably 95% of rappers are male does not help their case. But every so often, there will be a very talented female rapper that comes through and captivates Hip Hop, and goes against all critics' feelings and stereotypes.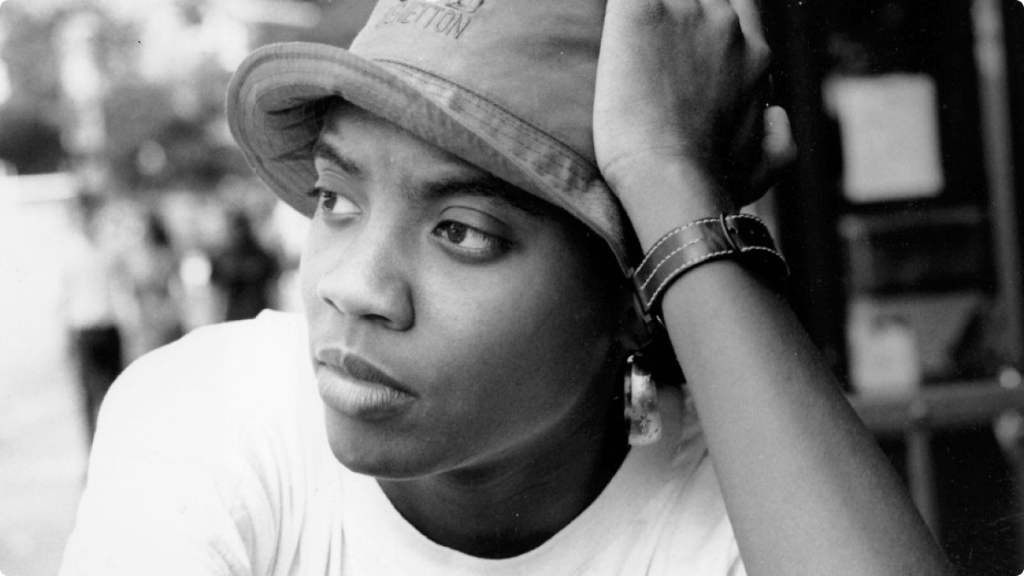 Perhaps the first female rapper to do this and to release consistent, high-quality material, was Brooklyn's MC Lyte. To me, she's always seemed like the female Big Daddy Kane – the technique and delivery that Lyte offers is up there with Kane and the other greats in golden age Hip Hop. She has a tireless flow that never seems to run out of steam or energy, and Lyte has a very noticeable passion and drive in the voice behind her intricate rhymes.
Lyte was barely 17 years old when she came onto the scene in 1987 with her single "I Cram to Understand U". She quickly gained steam and began preparing for her debut album in 1988 with singles such as "10% Dis" and "Lyte as a Rock". That debut album, Lyte as a Rock, dropped in the fall of 1988 to critical acclaim and decent sales. She quickly followed up in 1989 with Eyes on This, which didn't do quite as well in the sales category, but received even more critical acclaim. The album saw a slight evolution in Lyte's scathing lyrical technique, and was backed by the opening track, "Cha Cha Cha".
Lyte stayed consistent until the mid-1990s, releasing Act Like You Know in 1991, Ain't No Other in 1993, and Bad As I Wanna B in 1996. She would release four more albums between 1998 and 2015, none of which really made any noise or had much influence. However, her legacy from her late 1980's and early to mid-1990s work had already made its mark. Back in her day, there was no telling how many female MC's would come out and be influential in the future. A very small number of female MC's came out in the next two decades on the same level as Lyte, which retrospectively makes her even more of a pioneer.
It would be one thing if MC Lyte was just the first well-known female rapper, but again, she is one of the most lyrical rappers of all-time. Her influence was very noticeable in her first five to seven years on the scene, but many newer Hip Hop fans may not recognize the influence that she had. Sadly, MC Lyte has kind of been lost in translation in more recent years, but like any influential rapper, her mark was convincingly made – albeit 25 or more years ago. She's one of the most technical rappers ever to do it, and is arguably the most skilled and most prominent female MC of all time.
Jay-Z – Bed-Stuy Jay-Z came out in the mid-1990s and quickly established himself as one of the greats. He drew direct influence from his friend, Notorious B.I.G., and had a complex lyrical delivery that was delivered with a smooth voice and flow. Jay-Z had been in the game for quite a few years before dropping his debut, Reasonable Doubt, in 1996. He appeared as early as 1989 on records by another Brooklyn artist named Jaz. He had a number of features from 1990 to 1994 on Jaz projects and built some buzz for himself on the underground.
By 1995, his reputation was strong enough to earn him a guest spot on Big L's classic debut album, Lifestylez ov da Poor & Dangerous. While the album didn't sell too well at first, the guest spot was enough to attract a lot more attention. Around the same time, he created Roc-A-Fella records with Damon Dash and Kareem Biggs, which would, in 1996, sign a distribution deal with Priority Records, and allow Jay-Z to release his first album. Reasonable Doubt was released in the summer of 1996 and was an immediate smash, both critically and from a sales standpoint. The album was backed by the singles "Dead Presidents" and "Ain't No Nigga". The album sold quite well for a debut, and put Jay-Z on the map.
Jay-Z and Roc-A-Fella Records were  in full swing by 1997, and Jay-Z released In Mt Lifetime, Vol. 1 that year. The album did very well in the sales department, but was not as critically acclaimed as Reasonable Doubt. His next three albums would follow the same trend – down in musical quality, up in sales. 1998's Vol 2…Hard Knock Life, driven by the single "Hard Knock Life", got Jay-Z on the map on mainstream urban radio in cities nationwide. 1999's Vol 3…. Life and Times of S. Carter flew under the radar a bit more, but still did very well in sales. However, it was lauded as Jay-Z's worst release to date. The Dynasty was released in 2000, which saw the now incredibly wealthy Roc-A-Fella Records bring on a few of its up and coming artists, including Memphis Bleek, Beanie Sigel and Freeway.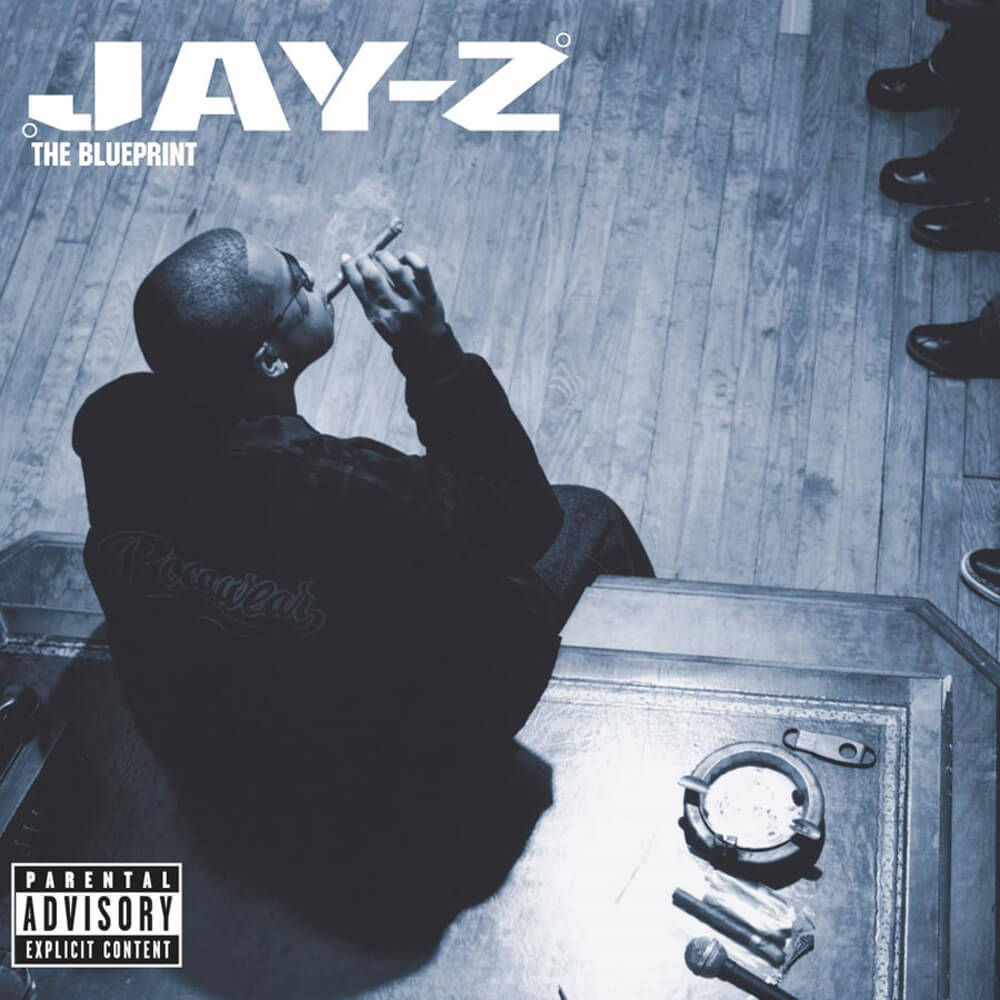 By 2001, Jay-Z was becoming so popular that you could not listen to Hip Hop radio anywhere on the east coast without hearing his name or rhymes. Roc-A-Fella was swimming in money, and Jay-Z decided that it was time to expand artistically. The release of The Blueprint, which was released the very day that planes were flown into the World Trade Center, collapsing the towers, ended up being a strange soundtrack to east coast Hip Hop during a time where New York and the east coast were rattling from the terrorist attacks. The album was Jay-Z's best since his debut, and featured singles such as "Izzo (H.O.V.A.)", "Girls, Girls, Girls", and a song called "Takeover".
By the end of 2001, there was a major feud among east coast rappers, and Jay-Z was right in the middle of it. Mobb Deep's Prodigy had dissed Jay-Z in an interview, and Jay-Z felt it was right to retaliate at not only Mobb Deep, but at their fellow Queensbridge artist, Nas. The song "Takeover" dissed both Jay-Z and Prodigy, and ignited an intense rivalry between Jay-Z and Nas. Prodigy would fire back at Jay-Z on Mobb Deep's 2001 album Infamy, but the Nas and Jay-Z part of the feud would steal the show. Nas would come back at Jay-Z with "Ether", which to many, seemed a much stronger and more convincing diss song than "Takeover".
Beef aside, The Blueprint rocketed to number one on the charts, selling nearly half a million copies in the US its first week alone, and a total of 3 million units to date in the US. The album not only sold well, but is regarded as a new millennium Hip Hop classic. After releasing an unimpressive sequel to the album, entitled The Blueprint2: The Gift & The Curse, Jay-Z decided it was time to retire, but wanted to put out a farewell album. The Black Album came out in 2003 and nearly lived up to The Blueprint in sales and critical acclaim. Jay-Z would come out of retirement in 2006 with Kingdom Come, then again in 2007 with the critically-acclaimed American Gangster, a concept album inspired by the film of the same name. He would release three more albums between 2009 and 2013.
Today, Jay-Z is married to Beyonce, lives in one of America's most affluent towns, and has made hundreds of millions of dollars off of his music. He's come a long way since being a hustler out of Bed-Stuy's Marcy Projects, and many fans have noticed the decline in authenticity in his music as well as his association with the mainstream over the years. I am one of those people, and this is why Jay-Z is not ranked higher on this list. Regardless, one can't deny Jay-Z's influence and the examples he set, showing anyone in the game what was possible from a financial standpoint. Outside of three of his albums though, desire for sales, money and recognition seemed more important than musical quality. But Jay-Z is one of the most talented rappers from a technical standpoint, and has influenced scores of rappers all over the world since breaking through in 1996. His evolution was captivating to watch, and even though he may be light years away from where he was 20 or more years ago, he has left an incredible influence on Hip Hop and dropped several albums that are timeless.
Other Honorable Mentions
OC
Jeru the Damaja
Ol' Dirty Bastard
Chubb Rock
Just-Ice
Daddy-O
Pumpkinhead
Buckshot
Talib Kweli
Rock of Heltah Skeltah
Tek & Steele (Smif-n-Wessun)
Joey Badass
Busta Rhymes
Trugoy
Ill Bill
Masta Killa
Killah Priest
Sticky Fingaz
Special Ed
Jean Grae
Hell Razah
MCA
El-P
Skyzoo
Afu-Ra
Louiville Sluggah
Starang Wondah
Memphis Bleek
Necro
Billy Danze & Little Fame (M.O.P.)
Prince Markie Dee & Kool Rock-Ski (The Fat Boys)
Foxy Brown
Lil' Kim
Papoose