Born Shawn Corey Carter in New York City on December 4, 1969, Jay-Z grew up in Brooklyn's drug-infested Marcy Projects. He used rap as an escape, appearing for the first time on Yo! MTV Raps in 1989. After selling millions of records with his own Roc-a-Fella label, Jay-Z created his own clothing line. He wed popular singer and actress Beyoncé in 2008.
Rapper Jay-Z was born Shawn Corey Carter on December 4, 1969, in Brooklyn, New York. "He was the last of my four children," Jay-Z's mother, Gloria Carter, later recalled, "the only one who didn't give me any pain when I gave birth to him, and that's how I knew he was a special child." Jay-Z's father, Adnes Reeves, left the family when Jay Z was only 11 years old. The young rapper was raised by his mother in Brooklyn's drug-infested Marcy Projects.
During a rough adolescence, detailed in many of his autobiographical songs, Shawn Carter dealt drugs and flirted with gun violence. He attended Eli Whitney High School in Brooklyn, where he was a classmate of the soon-to-be-martyred rap legend Notorious B.I.G. As Jay-Z later remembered his childhood in one of his songs ("December 4th"): "I went to school, got good grades, could behave when I wanted/ But I had demons deep inside that would raise when confronted."
Carter turned to rap at a young age as an escape from the drugs, violence and poverty that surrounded him in the Marcy Projects. In 1989, he joined the rapper Jaz-O — an older performer who served as a kind of mentor—to record a song called "The Originators," which won the pair an appearance on an episode of Yo! MTV Raps. It was at this point that Shawn Carter embraced the nickname Jay-Z, which was simultaneously an homage to Jaz-O, a play on Carter's childhood nickname of "Jazzy" and a reference to the J/Z subway station near his Brooklyn home.
But even though he had a stage name, Jay-Z remained relatively anonymous until he and two friends, Damon Dash and Kareem Burke, founded their own record label, Roc-a-Fella Records, in 1996. In June of that year, Jay-Z released his debut album, Reasonable Doubt. Although the record only reached No. 23 on the Billboard charts, it is now considered a classic Hip Hop album, featuring songs such as "Can't Knock the Hustle," featuring Mary J. Blige, and "Brooklyn's Finest," a collaboration with Notorious B.I.G. Reasonable Doubt established Jay-Z as an emerging star in Hip Hop.
Two years later, Jay-Z achieved even broader success with the 1998 album Vol. 2 … Hard Knock Life. The title track, which famously sampled its chorus from the Broadway musical Annie, became Jay-Z's most popular single to date and won him his first Grammy nomination. "Hard Knock Life" marked the beginning of a fruitful period in which Jay-Z would become the biggest name in Hip Hop.
Over the span of those years, the rapper released a slew of No. 1 albums and hit singles. His most popular songs from this period include "Can I Get A …," "Big Pimpin'," "I Just Wanna Love U," "Izzo (H.O.V.A.)" and "03 Bonnie & Clyde," a duet with future bride Beyoncé Knowles. Jay-Z's most acclaimed album of this period was The Blueprint (2001), which would later land on many music critics' lists of the best albums of the decade.
In 2003, Jay-Z shocked the Hip Hop world by releasing The Black Album and announcing that it would be his last solo record before retirement. Asked to explain his sudden exit from rap, Jay-Z said that he once derived inspiration from trying to outshine other great MCs, but he had simply gotten bored due to a lack of competition. "The game ain't hot," he said. "I love when someone makes a hot album and then you've got to make a hot album. I love that. But it ain't hot."
During his hiatus from rapping, Jay-Z turned his attention to the business side of music, becoming president of Def Jam Recordings. As president of Def Jam, Jay-Z signed such popular acts as Rihanna, Ne-Yo and Young Jeezy and helped effect Kanye West's transition from producer to bestselling recording artist. But his reign at the venerable Hip Hop label wasn't all smooth sailing; Jay-Z resigned as Def Jam's president in 2007, complaining about the company's resistance to change from ineffectual business models. "You have record executives who've been sitting in their office for 20 years because of one act," he lamented.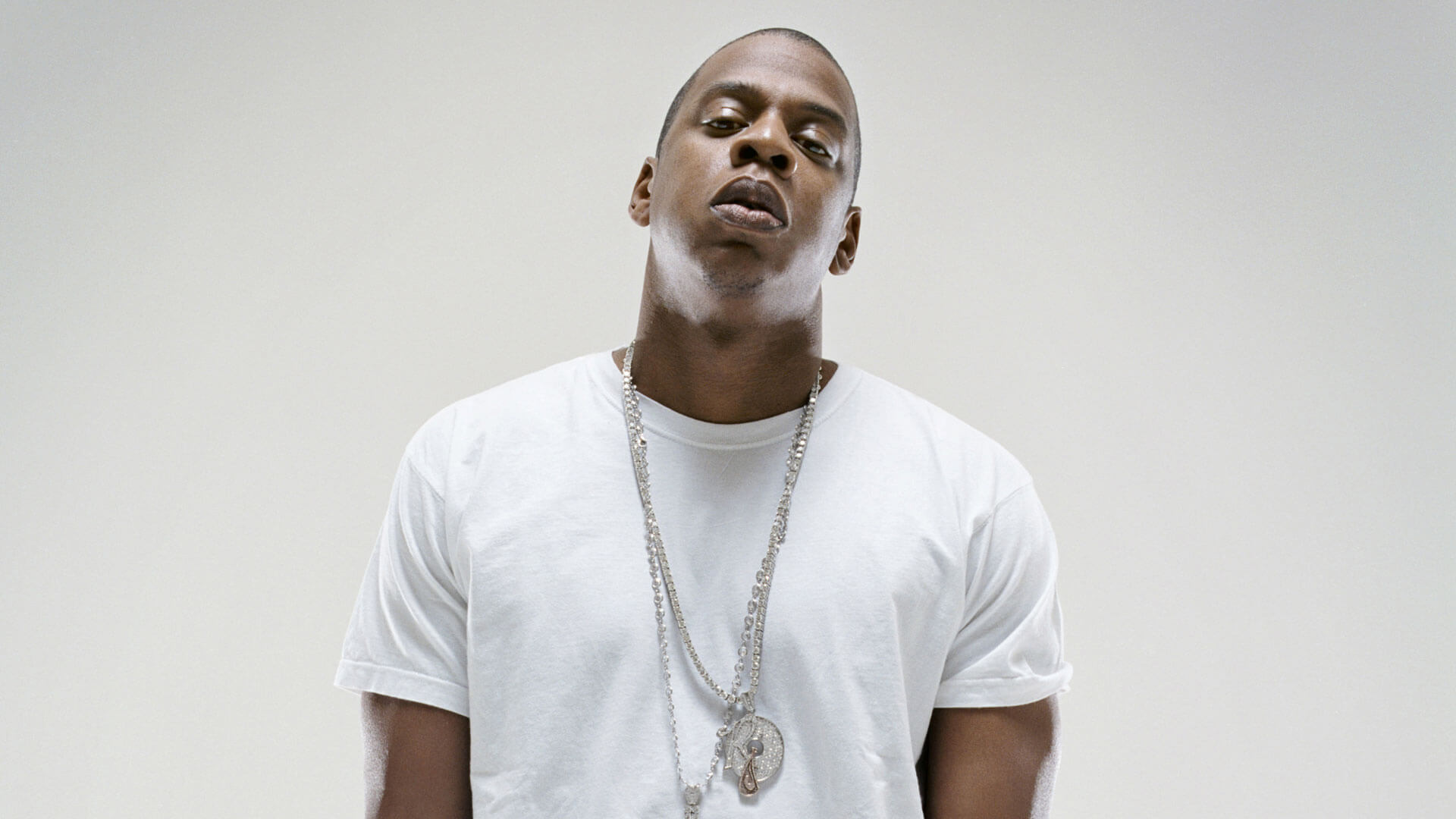 Jay-Z's other ongoing business ventures include the popular urban clothing line Rocawear and Roc-a-Fella films. He also owns the 40/40 Club, an upscale sports bar with locations in New York and Atlantic City, and is a part owner of the Brooklyn Nets basketball franchise, which moved to a new home, the Barclays Center, in 2012. As Jay-Z once rapped about his business empire, "I'm not a businessman/ I'm a business, man."
In 2006, Jay-Z ended his retirement from making music, releasing the new album Kingdom Come. He soon released two more albums: American Gangster in 2007 and Blueprint 3 in 2010. This trio of later albums marked a significant departure from Jay-Z's earlier sound, incorporating stronger rock and soul influences in their production and offering lyrics tackling such mature subjects as the response to Hurricane Katrina, Barack Obama's 2008 election and the perils of fame and fortune. Jay-Z has said he's trying to adapt his music to befit his own middle age. "There's not a lot of people who have come of age in rap because it's only 30 years old," he says. "As more people come of age, hopefully the topics get broader and then the audience will stay around longer."
In 2008, Jay-Z signed a $150 million contract with the concert promotion company Live Nation. This super deal created a joint venture called Roc Nation, an entertainment company that handles nearly all aspects of its artists' careers. In addition to Jay-Z himself, Roc Nation manages Shakira, Kanye West, Timbaland and Rianna, among many others.
More recently, Jay-Z proved that he had both commercial and critical staying power. He teamed up with another famous member of rap royalty, Kanye West, for 2011's Watch the Throne. The album proved to be a triple hit, topping the rap, R&B and pop charts that August. The song "Otis," which samples the late R&B singer Otis Redding, snagged several Grammy Award nominations and the recording was also nominated for Best Rap Album.
Two years after the release of a collaboration album with West, both rappers dropped solo albums within weeks of the other's release date. West's album, Yeezus (2013), was critically lauded for its innovation, while his mentor Jay-Z's album gained less than stellar reviews. The rappers 12th studio album, Magna Carta Holy Grail (2013), was seen as decent but failed to live up to the Hip Hop star's larger-than-life reputation and his unhumbly titled album.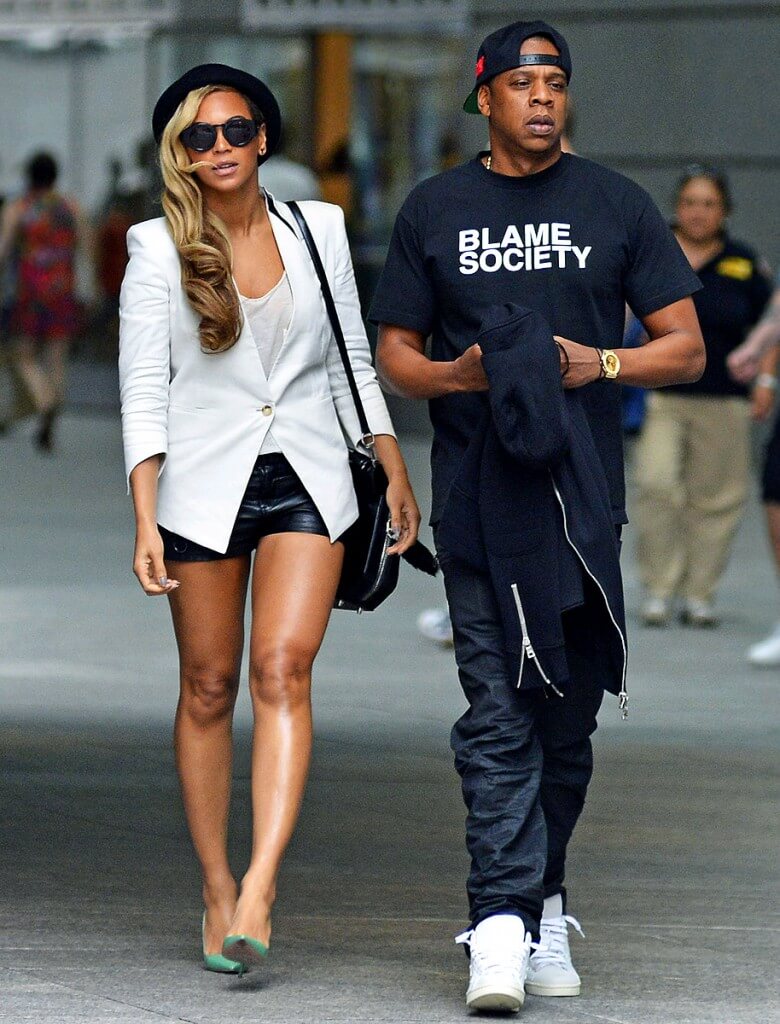 Very protective of his private life, Jay-Z did not publicly discuss his relationship with longtime girlfriend, popular singer and actress Beyoncé, for years. The couple even managed to keep the press away from their small wedding, which was held on April 4, 2008, in New York City. Only about 40 people attended the celebration at Jay-Z's penthouse apartment, including actress Gwyneth Paltrow and former Destiny's Child members Kelly Rowland and Michelle Williams.
Jay-Z and Beyoncé welcomed their first child, a daughter named Blue Ivy Carter, on January 7, 2012.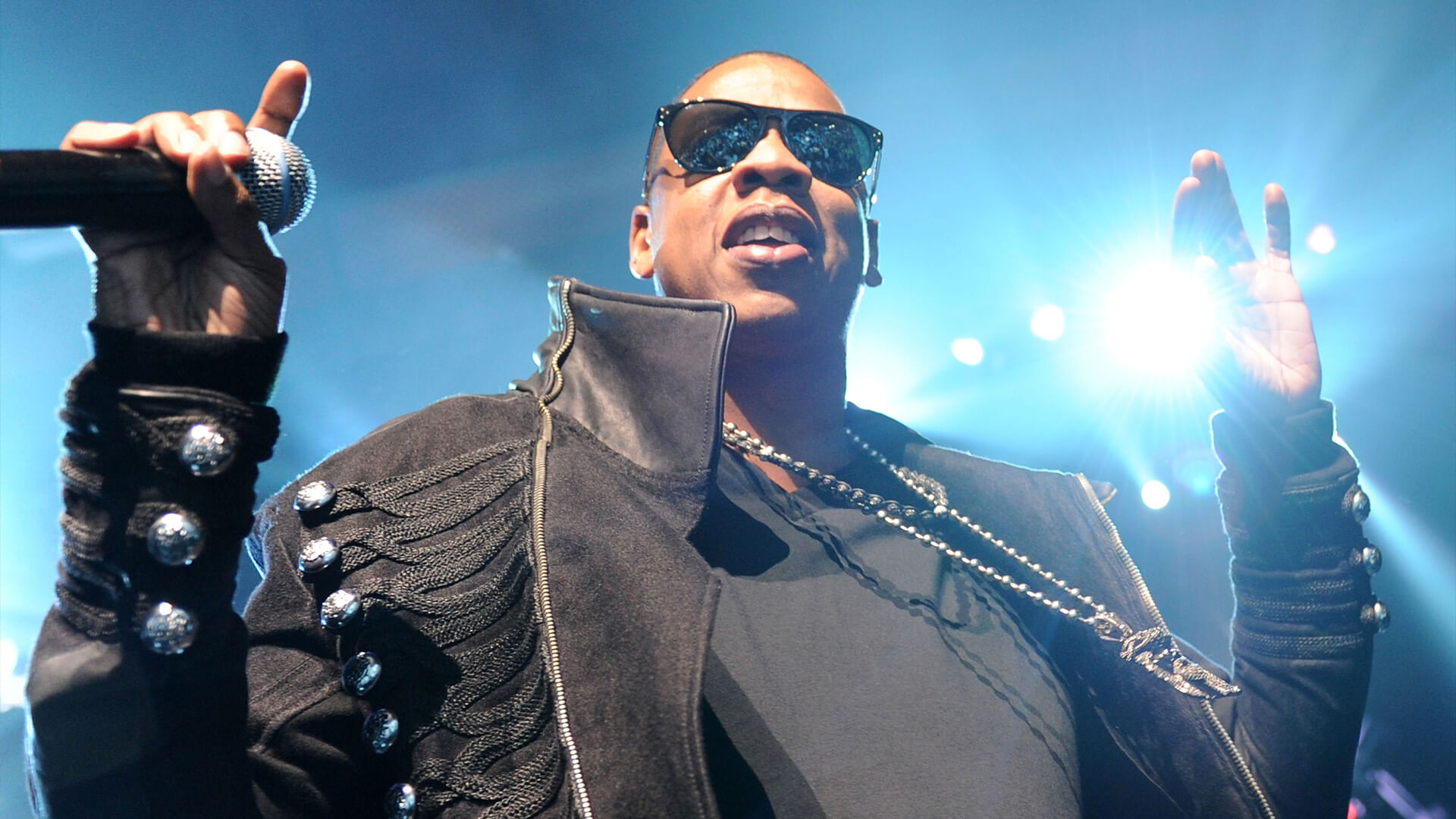 Official site: Jay Z