(Republished from DefineARevolution.com, By @TrueGodImmortal)
The decade between 2000-2009 was an interesting one in Hip Hop. We didn't see nearly as many classics as we had witnessed in the 90s, but the sales for the albums of the 2000s were mostly through the roof. We saw albums sell a million the first week, eventually hit diamond and a number of multi-platinum albums from some huge stars.
Today, I gave myself the task of listing the 30 best albums from the decade. Now, when we talk about the 30 best, this only means quality and importance. The sales don't have too much to do with it (only in a rare case), and in a way, neither does popularity. Importance means more so the impact on culture, but it's 95% decided by content and quality. You won't find the classic debut albums from stars like Young Jeezy and Nelly, just because the content and quality falls slightly below the marker, but if we were talking about albums that had impact and also sold well, then both would be here. It is no easy task to compile these albums, so let's get into it.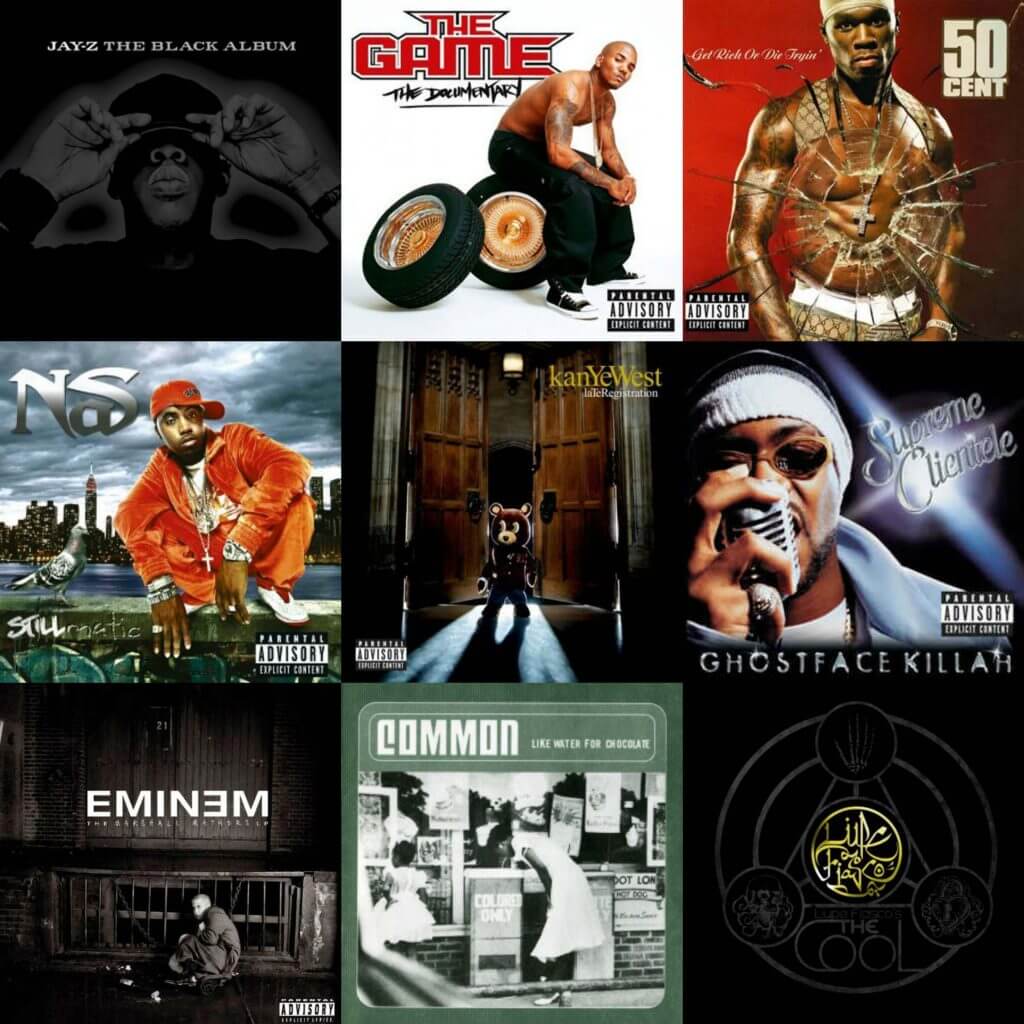 Jay-Z - The Blueprint (2001)
Possibly the greatest album of them all during this decade, Jay released The Blueprint, an album that was truly one of the better releases in his catalog. From the focused laser sharp lyricism to the lush soulful production of Just Blaze and Kanye West, this album was full of greatness. With tracks like "Song Cry", "Never Change", "U Don't Know", and many others, Jay showed that there was no one who could do it better at the time.
Top 3 Songs
"U Don't Know"
"Heart of The City (Ain't No Love)"
"Song Cry"
Eminem - The Eminem Show (2002)
While this album wasn't recognized as being as good as MMLP by many people in the world, it is the better album easily. Production is more cohesive, and lyrically, I think this is Eminem's best work overall. With songs like "Cleaning Out My Closet" and "Till I Collapse", Em gave us his best work and the easiest album in his catalog to listen to.
Top 3 Songs
"Cleaning Out My Closet"
"Till I Collapse"
"Sing For The Moment"
Nas - Stillmatic (2001)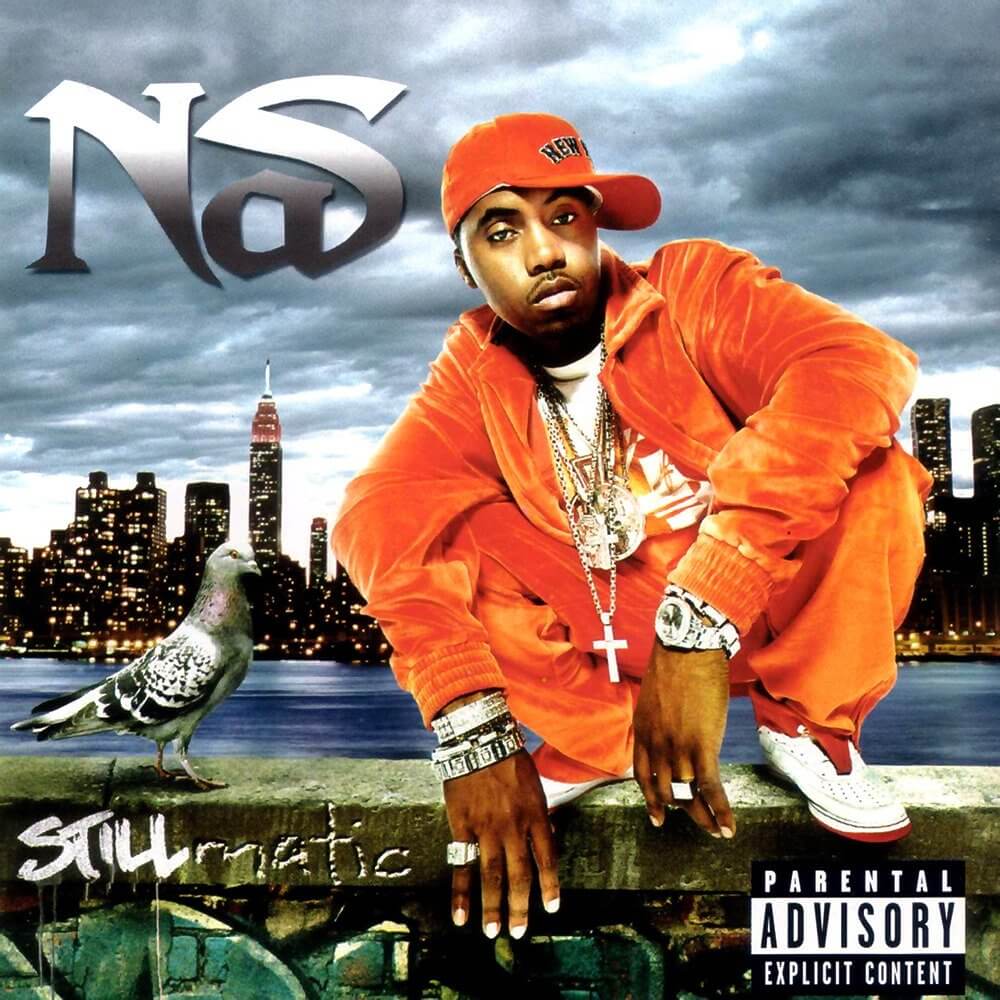 The comeback album from Nas is a classic in many eyes, and how could you dispute it? From the vicious diss "Ether" to the creative backwards story told in "Rewind" to the lyrical showcase that is "You're Da Man" all the way to the poignant tales in "2nd Childhood", Nas crafted what many feel is his best album of the 2000s and one of his best period.
Top 3 Songs
"You're Da Man"
"One Mic"
"2nd Childhood"
Clipse - Hell Hath No Fury (2006)
An album that sometimes goes unnoticed or slept on by many in the genre, this album is truly the greatest thing that Pusha and Malice created. They would receive the most lush instrumentals from the Neptunes, which worked wonders for them on the album. The 2006 release featured some solid tracks like "Mr. Me Too" and "Nightmares", but overall what makes it so special is the cohesion and the lyricism.
Top 3 Songs
"Nightmares"
"Ride Around Shining"
"Keys Open Doors"
Ghostface Killah - Supreme Clientele (2000)
Believed by many to be the best Ghostface album, this project features some of the best music to ever come from the Wu Tang camp and Ghost does what he does best as always. Full of eccentric rhymes, street tales,  and amazing production, this album is Ghost at his absolute best and without a doubt, a Hip Hop classic.
Top 3 Songs
"Nutmeg"
"Mighty Healthy"
"Malcolm"
Beanie Sigel - The B. Coming (2005)
An album that tends to be overlooked for all the wrong reasons, this album is the best Beanie Sigel album and I honestly don't think it's close. While his previous albums had everything you wanted out of the Broad Street Bully, the music here and the focus he brought with it is amazing. Facing a prison bid at the time, Beanie would drop classics like "Have Mercy", "Feel It In The Air", "I Can't Go On This Way", and a number of other tracks that set the tone for this slept on gem.
Top 3 Songs
"Feel It In The Air"
"I Can't Go On This Way"
"Have Mercy"
Outkast - Stankonia (2000)
Depending on who you ask, this Outkast album is either a classic or a bit too left. If you ask me, it's a classic. Though I prefer ATLiens and Aquemini over this album for obvious reasons, this is the album where we saw Outkast stretch their eccentric nature and creativity beyond the norm. Handling the bulk of production and taking more risks, this album is truly one of the best of the decade, as we see the duo make tracks ranging from "Slum Beautiful" to "So Fresh, So Clean", to the huge single "Ms. Jackson".
Top 3 Songs
"So Fresh, So Clean"
"Spaghetti Junction"
"Red Velvet"
Madvillain (MF Doom & Madlib) - Madvilliany (2004)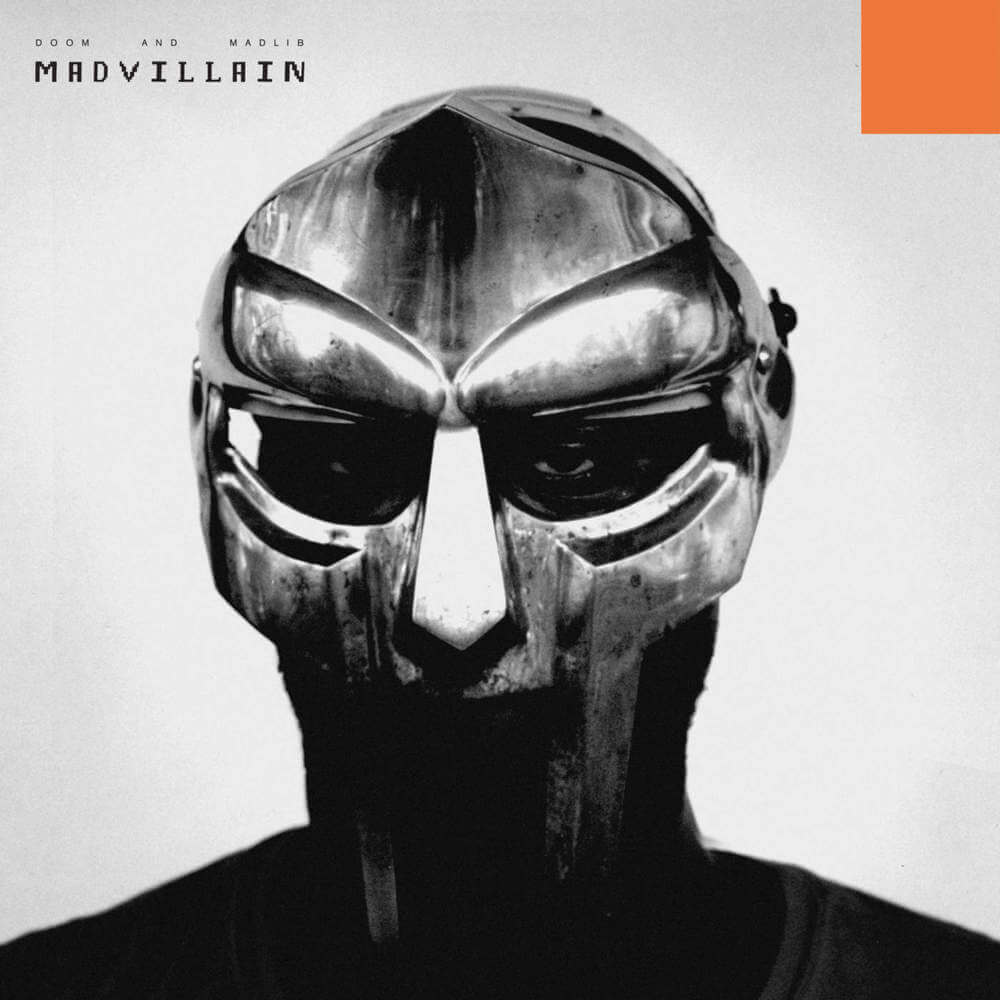 The combination of these two mega-producers/MCs is one of the best albums I've heard from a production standpoint. The two powerhouses combine to become Madvillian and the result is superb, with top tracks like "Raid", "Curls", "Money Folder", and many more.
Top 3 Songs
"Raid"
"Shadows Of Tomorrow"
"Money Folder"
Common - BE (2005)
The greatest album in Common's career, came after most people had begun to write him off. After a failed experimental album with Electric Circus, Common bounced back with an amazing sound courtesy of Kanye West and longtime collaborator J. Dilla. The production was mostly soulful and straightforward, with Common spitting his best verses since his Resurrection days. Tracks like "Faithful", "Testify", "The Corner", "They Say", and more made this album a timeless classic and probably right at the top of my personal list for albums of the decade.
Top 3 Songs
"It's Your World"
"Testify"
"The Food"
Kanye West - Late Registration (2005)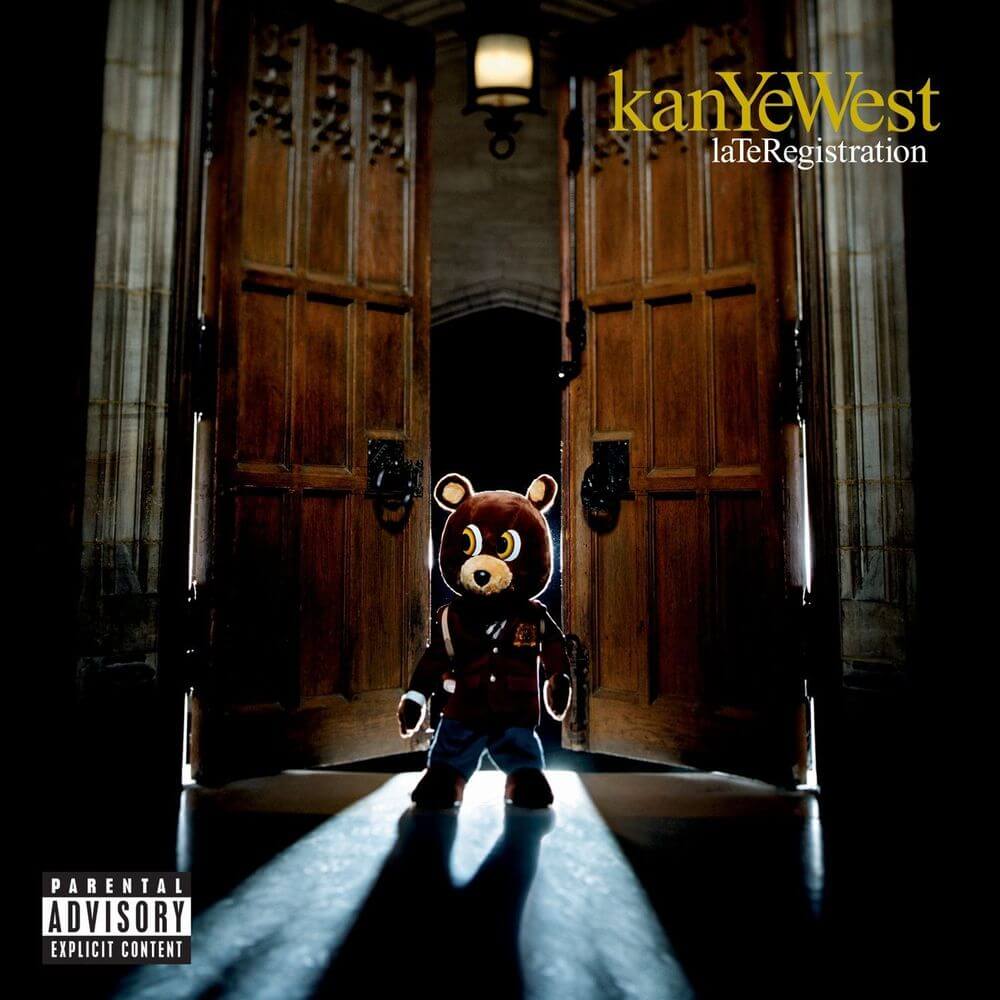 This is the greatest Kanye West album. I don't even think it's debatable (MBDTF fans be damned). Kanye blends the perfect amount of solid lyricism, good subject matter, emotional dimensions, and out of this world production together to make his magnum opus and one of my favorite albums of the decade. Whether he was getting political on "Diamonds From Sierra Leone" or celebratory with the Nas-assisted "We Major", Kanye did what he did best on this album and THEN SOME.
Top 3 Songs
"We Major"
"Heard Em Say"
"Touch The Sky"
Little Brother - The Minstrel Show (2005)
Another underrated classic in Hip Hop, LB came with something that ranks no. 1 on my personal list of albums from this decade. To be fair, The Minstrel Show is in my top 5 albums of all time, so yes I'm biased, but there's good reason for that. Phonte and Pooh handle the lyrical end as expected, while 9th Wonder controls the production, and unsurprisingly, the result is an album that holds up even now, some 12 years later. Whether they're speaking about their issues with women and relationships on "Slow It Down", speaking on the pressure of industry and music business on "Not Enough", or addressing fatherhood from two different angles on "All For You", LB does it on the highest level possible, making this album a Hip Hop classic and true jewel in the genre.
Top 3 Songs
"Slow It Down"
"Hiding Place"
"All For You"
T.I. - Trap Muzik (2003)
If there's an album from the South during this decade that really set the tone for what's to come, this sophomore project from T.I. is the one. From the street anthems of "Rubber Band Man" to the trap bounce of "24s" all the way to the smooth Jazze Pha assisted "Let's Get Away", this was the apex of T.I.'s career.
Top 3 Songs
"Doin My Job"
"Look What I Got"
"Let's Get Away"
The Game - The Documentary (2005)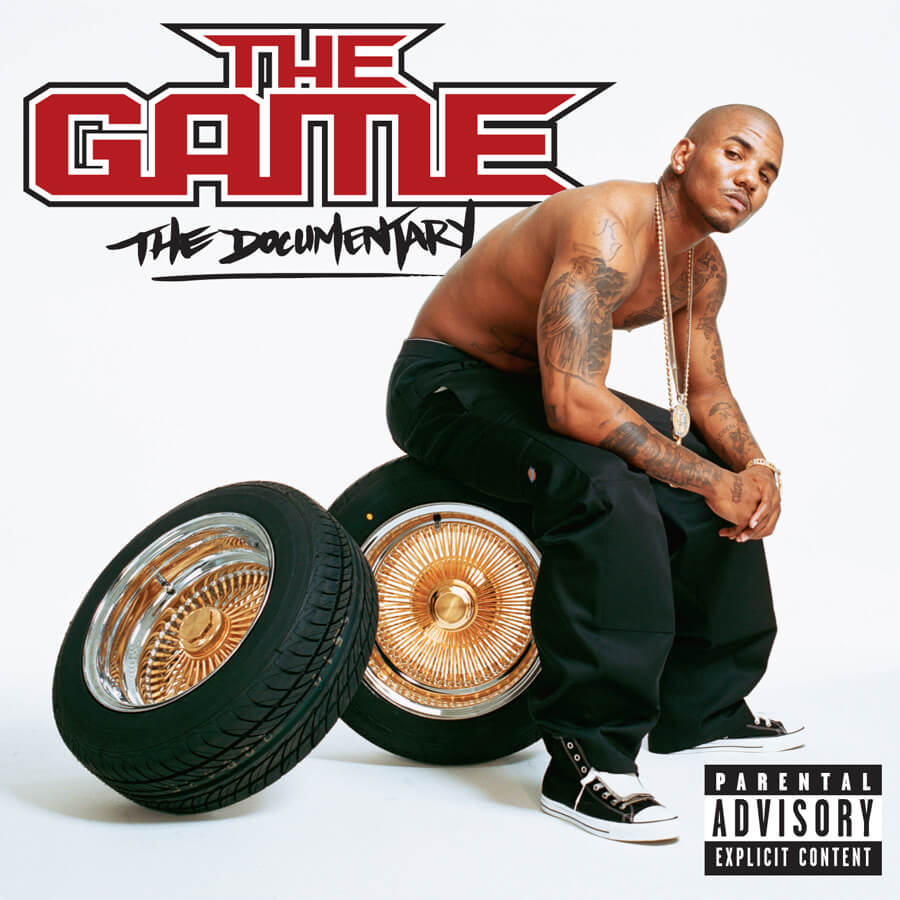 Though there's always been a debate about whether or not 50 wrote the album (he did write about 60% of the hooks), there is no denying the power behind this album and what Game brought back to the game for the West. With aggressive lyrics, booming production that ranged from murderous to upbeat to soulful to despondent at times, Game gives us an album that is beyond what any of us expected. Singles like "How We Do", "Dreams", and "Hate It Or Love It" really made the album what it is today.
Top 3 Songs
"Hate It Or Love It"
"Dreams"
"Start From Scratch"
Q-Tip - The Renaissance (2008)
This is an album I've crowned as the best album of 2008, and a slept on classic. Q-Tip was in a zone that I didn't expect him to be in after the previous solo releases. Utilizing production himself, he teams with D'Angelo, Raphael Saadiq, Norah Jones and more to make a super engaging album that's still enjoyable today.
Top 3 Songs
"We Fight, We Love"
"Believe"
"Dance On Glass"
The Roots - Phrenology (2002)
This album from The Roots is one of their best and their best release of the 2000s. Game Theory is close, but this album is really something special and features some of my favorite Roots songs from "Break You Off" to "Complexity". I put this album on the list above the one I debated on using, which is Wayne's Carter 3 album, because when you strip the sales away, Carter 3 isn't really good and Phrenology is miles ahead in quality. Quality over sales.
Top 3 Songs
"Complexity"
"The Seed 2.0"
"Break You Off"
Jay-Z - The Black Album (2003)
The supposed "final" Jay-Z album that turned out to NOT be the final Jay-Z album. Yes, you'll see Jay-Z on this list a few times.  During the late 90s and 2000s, no one was really on fire quite like Jay. His swan song album had some of his best moments musically, as Jay lyrically worked himself into a zone, and had a large number of producers assist on this album, providing classic songs like "PSA", "99 Problems", and many more.
Top 3 Songs
"Allure"
"Lucifer"
"PSA"
Reflection Eternal - Train Of Thought (2000)
A true Hip Hop gem from Talib Kweli and Hi-Tek, this album was one of my favorites when it dropped. I kept playing the smooth samples on "Memories Live", the knock of "The Blast", and the cool vibes that came with "Move Somethin". Overall, this is close to flawless musically and the Dave Chappelle voice over as Rick James takes it over the top and hints at what's to come in his own career.
Top 3 Songs
"Memories Live"
"The Blast"
"Down For The Count"
Kanye West - The College Dropout (2004)
When speaking of some of the greatest debuts in Hip Hop, I think this album belongs in the top 20. As far as the 2000s go, it's definitely one of the best debuts, as Kanye introduced us to how he works his magic musically, with chipmunk soul assisted by his hungry lyrical composite (assisted by Rhymefest). From songs like "Jesus Walks" to the creative "Through The Wire", this album features some of the best music in Kanye's career. His debut is possibly the best of his career, and it is one of the best of the decade without question.

Top 3 Songs
"Two Words"
"Never Let Me Down"
"Spaceship"
Lil Wayne - Tha Carter 2 (2005)
The album that really set the tone for Wayne to be the biggest star in Hip Hop for a time is also his arguable best album (I prefer the first Carter album slightly). If we are talking lyrical comfort, production, and creativity, this album is where Wayne stepped out of his comfort zone and showed he could make a straight up Hip Hop album devoid of the old Cash Money sound. I think that's what makes the album so great is the fact that he excels for the first time without Mannie Fresh production, something we didn't think to be possible.
Top 3 Songs
"Tha Mobb"
"Hustler Muzik"
"Receipt"
Lupe Fiasco - Food And Liquor (2006)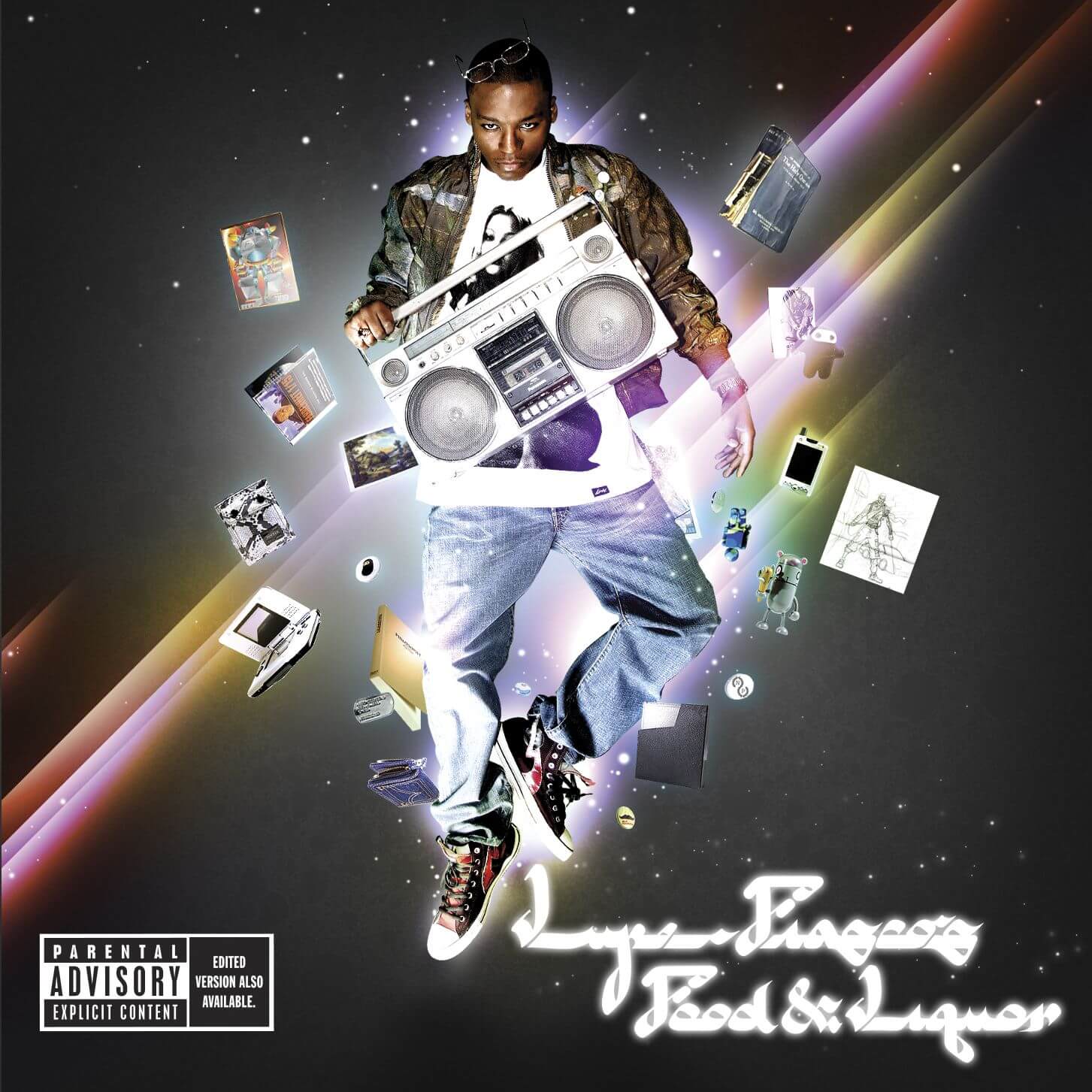 The debut from the Chicago lyricist is one of the best of the decade, and features some of the most creative tracks heard in some time along with a conscious sensibility in his music, from songs like "Daydreamin", "I Gotcha", "Kick, Push", and many more. This album is one of my favorites of the decade personally.
Top 3 Songs
"Daydreamin"
"Kick, Push"
"Hurt Me Soul"
Nas - The Lost Tapes (2002)
More so a collection of songs than an official album, this flawless project from Nas is too great to NOT include on this list. It stands as one of the greatest projects in the Nas catalog and with songs like "No Idea's Original", "Purple", and "Blaze A 50", Nas really does what he does best here to the highest power.
Top 3 Songs
"No Idea's Original"
"Purple"
"Doo Rags"
Kanye West - Graduation (2007)
Personally, I wasn't the biggest fan of this album when it dropped, however, I realize now that Kanye was ahead of his time musically on this one. Lyrically? Not so much, but production wise, his arrangements were more lush and stadium like than ever, as we could hear on tracks like "I Wonder", "Flashing Lights", "Barry Bonds", and many more. While I can't call this album a true classic, it is certainly debatable and a very enjoyable yet shorter listen than we were used to from Kanye.
Top 3 Songs
"Flashing Lights"
"Everything I Am"
"I Wonder"
Common - Like Water For Chocolate (2000)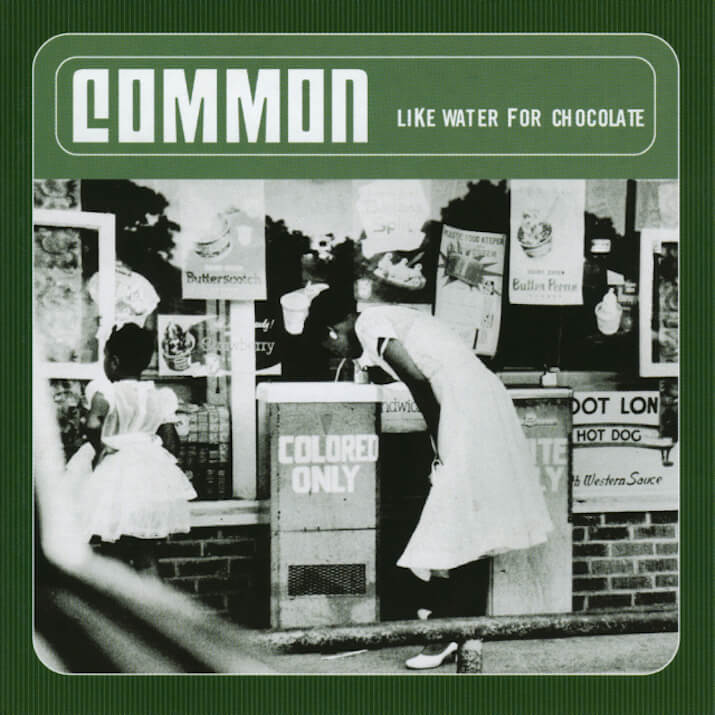 The Neo-Soul movement impacted Hip Hop very much and I think this Common album is the personification of that in a way. Every song on this album is special in its own right, from "A Film Called (Pimp)" to "Funky For You", the album has cohesion that many albums of the decade lacked a bit.
Top 3 Songs
"The 6th Sense"
"Nag Champa"
"The Light"
Eminem - The Marshall Mathers LP (2000)
While this is the highest selling album of the 2000s in Hip Hop, I think it is the 2nd best Eminem album. Mainstream acclaim aside, this album was really a solid listen that showcased Em having more fun musically while still providing the psycho white boy image that won fans over on his Slim Shady LP album.
Creative songs like "Stan", and middle fingers to the world tracks like "The Way I Am" made this album special and earns the spot on the list. It also legitimized Eminem in Hip Hop EVEN MORE.
Top 3 Songs
"Stan"
"The Way I Am"
"I'm Back"
Lupe Fiasco - The Cool (2007)
From the moment I heard this album, I was completely captivated by it. Much different than Lupe's debut, the darker yet creative album showcased the storytelling ability that wasn't seen as often on his debut. Splitting the album into basically three chapters, Lupe weaves through a long playing tale that features "Intruder Alert", "Little Weapon", "Hip Hop Saved My Life", and other conceptual songs that made this a classic.
Top 3 Songs
"The Coolest"
"Fighters"
"Paris, Tokyo"
Jay-Z - American Gangster (2007)
This is another album that you either hate or love. For me however, this album is an album I love and think is a classic. It's better than Black Album IMO and the last great showing of Jay lyrically. He was in a zone that fit a perfect story recalling his experiences in the same street life that made Frank Lucas a rich man. Songs like "Pray", "American Dreamin", "Sweet", and "Party Life" all painted an elaborate picture that Jay hadn't really expressed before in such detail.
Top 3 Songs
"Pray"
"American Dreamin"
"Say Hello"
Scarface - The Fix (2002)
The best Scarface album (sorry, The Diary) ever, which features solid production from The Neptunes and Kanye West, as Face puts some of his best lyrics here, and some of his most spiritual songs ever. He has one of his biggest singles in "Guess Who's Back" and the solid sound of "On My Block", while maintaining a cohesion throughout the entire project.
Top 3 Songs
"In Between Us"
"Someday"
"Heaven"
Blu and Exile - Below The Heavens (2007)
A lot of people have been sleeping on Blu, but he's one of the best MCs to ever come from the West and he is, in my opinion, the best lyricist to ever come from the Coast. He has a few classics under his belt, but the best remains his debut with Exile, and the reason why I will forever love this album? The amazing sounds of "No Greater Love" and "Dancing In The Rain", two of my all time favorite Blu songs and all time classics. Overall, the album provides a perfect introduction to Blu.
Top 3 Songs
"Dancing In The Rain"
"No Greater Love"
"The Narrow Path"
Little Brother - The Listening (2003)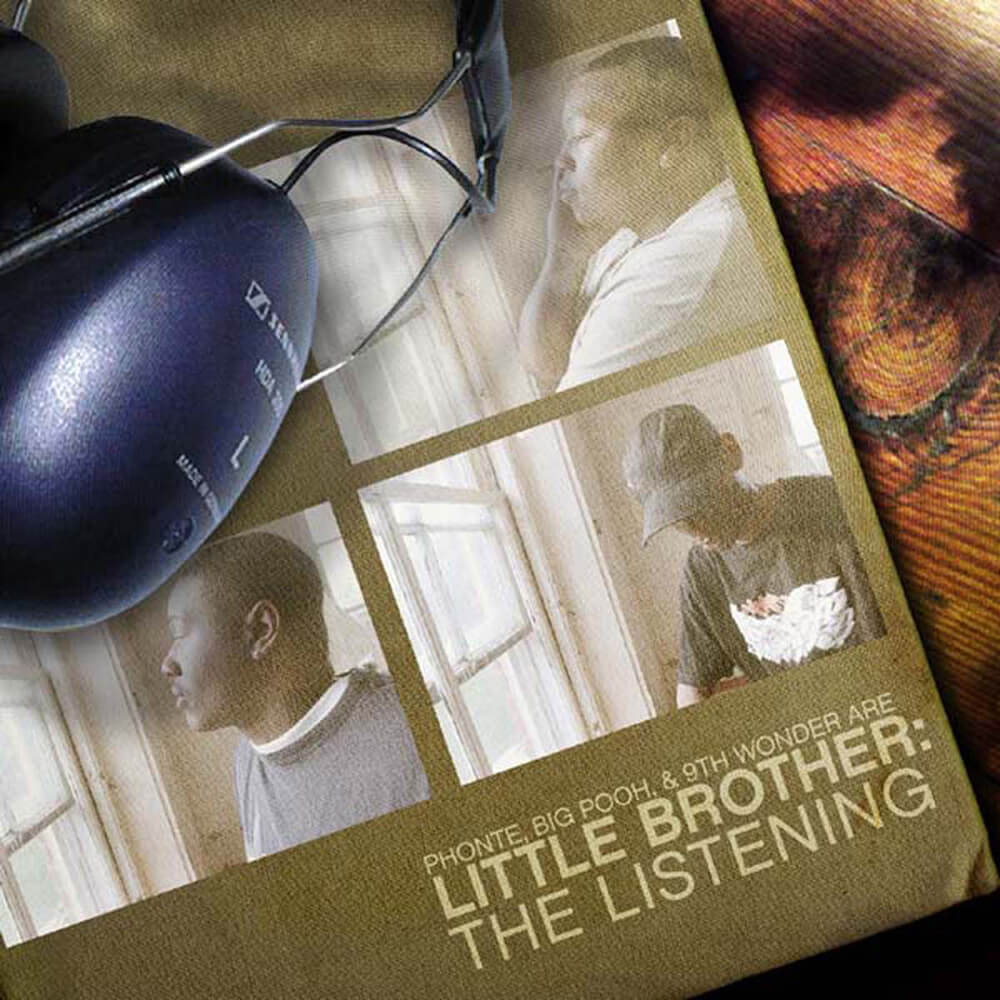 The first two albums from LB are true classics and if you're not familiar, then shame on you for sleeping. The beats by 9th Wonder are amazing and the lyrics are also equally great. Phonte and Pooh hold their own, and every song has its own dimension, making it another classic debut in the decade.
Top 3 Songs
"Speed"
"Shorty On The Lookout"
"For You"
50 Cent - Get Rich or Die Tryin' (2003)
This album was a classic and the most popular project of the 2000s IMO. Eminem sold a bit more, and Nelly also might have sold more, but 50 took over the game and changed it with this album. Contrary to mainstream belief, this isn't really his debut album, as Power Of The Dollar would be his first, but this album was easily the one that took him to new heights.
With Eminem and Dr. Dre backing him, a built in G-Unit fanbase from the mixtape run, and the perfect music for the changing times, 50 won with tracks like "Patiently Waiting", "What Up Gangsta", the huge single "In Da Club", "Many Men", and the epic "Heat. 50 could do no wrong on this album, and he executed perfectly.
Top 3 Songs
"Many Men"
"Heat"
"What Up Gangsta"