Welcome to part one of five of "The Top Five Rappers by NYC Borough". In this five-part article, I'll go through each borough of New York City – the birthplace and home of Hip Hop – and break down the top MC's to represent that borough.
I'll start this "mini-series" by talking about the top five rappers from the borough of Queens and will include a special, "top-tier honorable mention" section at the bottom, as there are just too many quality rappers that will not make the top five.
From a Hip Hop standpoint, Queens is often overlooked by neighboring Brooklyn, which has produced some of the most influential rappers of all time. Also, Brooklyn has a higher amount of rappers per capita (imagine the challenges I faced breaking down my top five Brooklyn MC's). But even though Brooklyn has arguably had a stronger influence on Hip Hop over the years, Queens certainly isn't too far behind. There are a few standout names that come to mind when thinking of Queens, but there are also a few rappers that are a bit less known and celebrated that can be included on the lists below.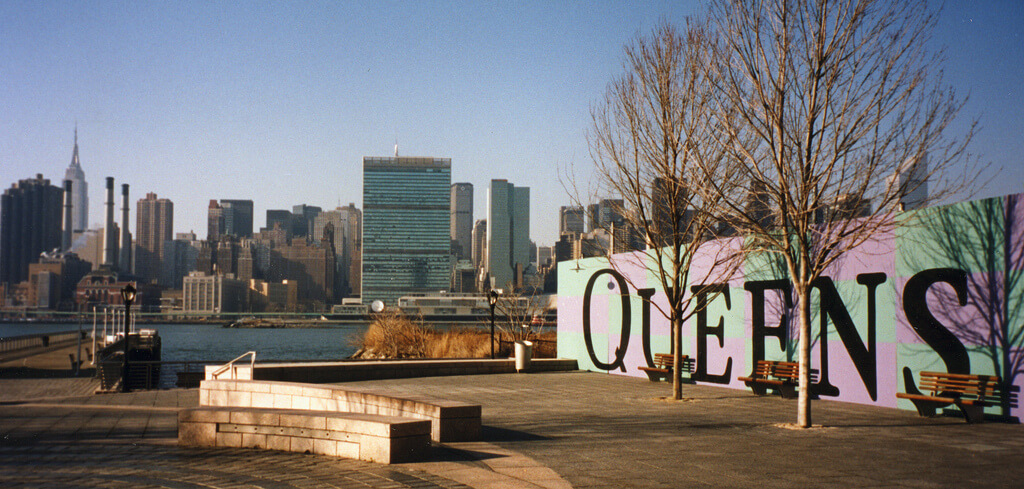 5. Pharoahe Monch – South Jamaica
Pharoahe Monch is one half of Organized Konfusion, a duo mostly active in the 1990s that was loosely affiliated with the D.I.T.C. crew. Organized Konfusion linked up in the late 1980s and released a few underground singles, but did not get signed to a major deal until the early 1990s. In 1991, Organized Konfusion released their self-titled debut, and Pharoahe Monch was instantly a standout. His partner, Prince Po, was just about equally impressive on the mic, but Monch's voice, delivery and charisma gave him the edge in the duo.
Monch's mic skills displayed a wide-ranging vocabulary and complex, multi-syllabic rhyme schemes. These would become even more evident on Organized Konfusion's second album, Stress: The Extinction Agenda, which would go on to be one of the most celebrated underground Hip Hop albums of all time. Self-produced, Stress was a jazz rap masterpiece, as the beats were thick and booming, featuring a driving bassline and chilling horn samples on most songs. The album was also Pharoahe Monch's breakout performance, highlighted by his verses on the jaw-dropping "Stray Bullet". This is not to say that Monch or any other track from the album is lacking – Pharoahe goes hard on each and every track, and Prince Po stays right there with him.
The duo would split up after their third effort in 1997, The Equinox. Prince Po and Monch were apparently having creative differences at the time, and in retrospect, this was perhaps the best thing that could have happened to Pharoahe Monch. Two years later, he re-emerged with his furious solo debut, Internal Affairs, which featured his first foray into the mainstream with the heavily-spun "Simon Says".
The single turned the nation onto Monch, and it even appeared on the Billboard charts at the end of 1999. The song, which uses a sample from the movie Godzilla (there would later be a lawsuit against Monch for not correctly clearing the sample), showcases him rhyming at a furious, tongue-twisting pace and with those complex rhyme schemes that set him apart on Organized Konfusion records.
The rest of the album featured the same high-quality songs and led the album to chart at number 41 on the Billboard 200 charts. Internal Affairs was a bit of an anomaly – it came out during the peak of the "bling" era, was lyrically strong, critically acclaimed (and still is today), and sold very well. There were very few Hip Hop albums released in the late 1990s of that quality that saw that sort of success.
Monch wouldn't release an album again until 2007, but has kept more of a regular pace since then, releasing albums in 2011 and 2014. All three albums were well-received critically and contained more of Pharoahe Monch's old rhyming and production philosophy that worked for him so well at the start.
4. Rev. Run/D.M.C. – Hollis
No act was more important to perpetuating Hip Hop and Hip Hop culture in the lifestyle's early days than Hollis, Queens' Run-D.M.C. The trio consisted of DJ Jam Master Jay (RIP), and MC's Reverend Run and D.M.C. Formed in 1981 in Hollis, one of the outermost neighborhoods of Queens, the group burst onto the musical scene in 1983 with the single "It's Like That/Sucker MC's". Immediately a smash hit throughout the burgeoning Hip Hop scene in New York City, the single featured high-energy battle rhymes and hard-hitting instrumentals. But as the group became known for their music, they also became known for their look.
As Run-D.M.C. released their self-titled debut album in 1984, which essentially helped usher in a second, more aggressive and energetic wave of Hip Hop (new school Hip Hop), their signature look became a bit of a sub-plot to the music. Sporting matching hats, chains, leather suits, tracksuits, and sometimes jeans, the look became a staple in the Hip Hop community, and would set the standard for Hip Hop fashion for the rest of the decade.
The crew would soon follow up with their sophomore effort, 1985's King of Rock. In 1986, they dropped what is generally regarded as their best album, Raising Hell. This album is basically one classic Hip Hop cut after another, and is Run-D.M.C.'s most celebrated album. The record went triple-platinum and essentially dispelled any thought that the group – and Hip Hop itself – didn't have any staying power, and was a passing fad. When Run-D.M.C.'s debut came out in 1984, many critics figured their whole act and the Hip Hop genre was probably going to go the way of disco – emerge, peak, then quickly fade out. With Raising Hell, Run-D.M.C. completely changed the mindset of anyone who believed that.
Tougher Than Leather came out in 1988 and kept the group's reputation strong. They would release three more albums before the tragic death of Jam Master Jay in 2002 – two in the 1990's and their last in 2001. These albums wouldn't live up to the critical acclaim and influence of their first four albums, but they proved that the group still had a following and were ready to follow the art form they helped bring to the limelight into the future.
From a lyrical standpoint, Rev. Run and D.M.C. certainly weren't the most technical MC's when they came out, but of course you can't exactly master an art that has barely been developed. Both Run and D.M.C. have energetic, loud and clever flows, and were probably more lyrical than anyone had been prior to 1987. The two MC's played off of each other very nicely, throwing rhymes back and forth within the same verse most of the time. They were truly a team, and complemented each other perfectly.
Very few acts have the amount of cultural symbolism and influence that Run-D.M.C. has achieved. The two MC's developed their own style and showed the world what could be done on a microphone. They were storytellers, poets, and social commentators, and had a lot more to say than most if not all rappers at the time. They broke through and made it cool to be rappers. They showed the world that rapping was something that really could sound good, and that Hip Hop was something that was here to stay. With credit due in part to Russell Simmons, they took rock 'n roll riffing, added in hard drums and instantly allowed Hip Hop to be taken seriously, as it bridged the gap between mainstream music and this new urban style.
Their early albums are some of the most influential Hip Hop records to ever come out, as they truly were godfathers to the early style. It is important for me to include Run-D.M.C. on this list because if it weren't for these guys, Hip Hop may have never taken off in the 1980's like it did, and it may never have evolved into what it is today. The two MC's from Hollis, Queens and their DJ helped Hip Hop grow exponentially in its early years, and helped expose the art form to the mainstream.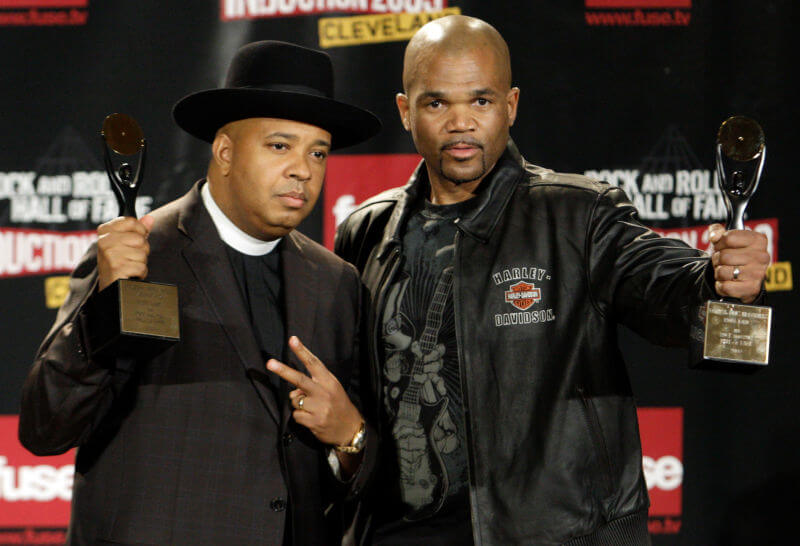 3. Q-Tip – St. Albans
Q-Tip was not born in Queens, but grew up in the neighborhood of St. Albans, not too far away from Run-D.M.C.'s home of Hollis. Together with childhood friend Phife Dawg and high school friends Ali Shaheed Muhammad and Jarobi, Q-Tip founded A Tribe Called Quest, then known as the Crush Connection, in the mid 1980's. In its early years, the group became a part of the Native Tongues collective, with De La Soul and the Jungle Brothers. Q-Tip would make his first appearance on the Jungle Brothers' debut, Straight Out the Jungle, and would also be featured on their second album, Done By The Forces of Nature.
Almost immediately, Q-Tip turned heads due to his laid-back yet extremely lyrical flow. Q-Tip was not a hardcore rapper, and showcased a smooth, relaxed voice to go with his laid-back and often fun style. The world got a much larger dose of Q-Tip on Tribe's debut album, People's Instinctive Travels and the Paths of Rhythm, released in 1990. Tip was responsible for most of the rapping on the album, and really was able to define his style with classics such as "Bonita Applebum" and "I Left My Wallet in El Segundo".
When the group released The Low End Theory in 1991, Q-Tip went to the next level lyrically, and brought bandmate Phife Dawg with him.
By 1992, A Tribe Called Quest were one of the hottest acts in Hip Hop, and Q-Tip was the driving creative force behind the group. In addition to his rapping contributions, Tip was solely responsible for, or at least had a hand in producing every song off of the group's first two albums. When they rolled out their third effort, 1993's Midnight Marauders, Tip cemented his reputation as one of the premier MC's in the game. His flow was just as laid-back as ever, and he even had a fun, bouncy inflection to how he delivered his rhymes. Tip's subject matter ranged from socially-conscious material, to love, sex and light battle rhyming.
On 1996's Beats, Rhymes and Life and 1998's The Love Movement, the formula continued for Q-Tip, but A Tribe Called Quest was coming to an end. A year after the group split, Q-Tip embarked on a solo career and released Amplified in 1999, a successful solo album backed by some of the heaviest radio rotation Q-Tip had seen up to that point. Songs like "Vivrant Thang" and "Breathe & Stop" dominated Hip Hop radio airwaves in the late 1990's. Tip would go mostly quiet for nearly a decade, before releasing The Renaissance and Kamal/The Abstract in 2008 and 2009, respectively.
Q-Tip followed basically the same lyrical formula for every release he was a part of, Tribe-related or not: a cool, fun, but no-frills flow that included the use of clever wordplay and a very distinct cadence. Tip's style was pretty new when he came out in the late 1980's, and has always been enjoyable to listen to, even on records released some 20 years after he came onto the scene. He's one of the most influential and successful MC's to come out of Queens, and has a very impressive group and solo catalog to back it up.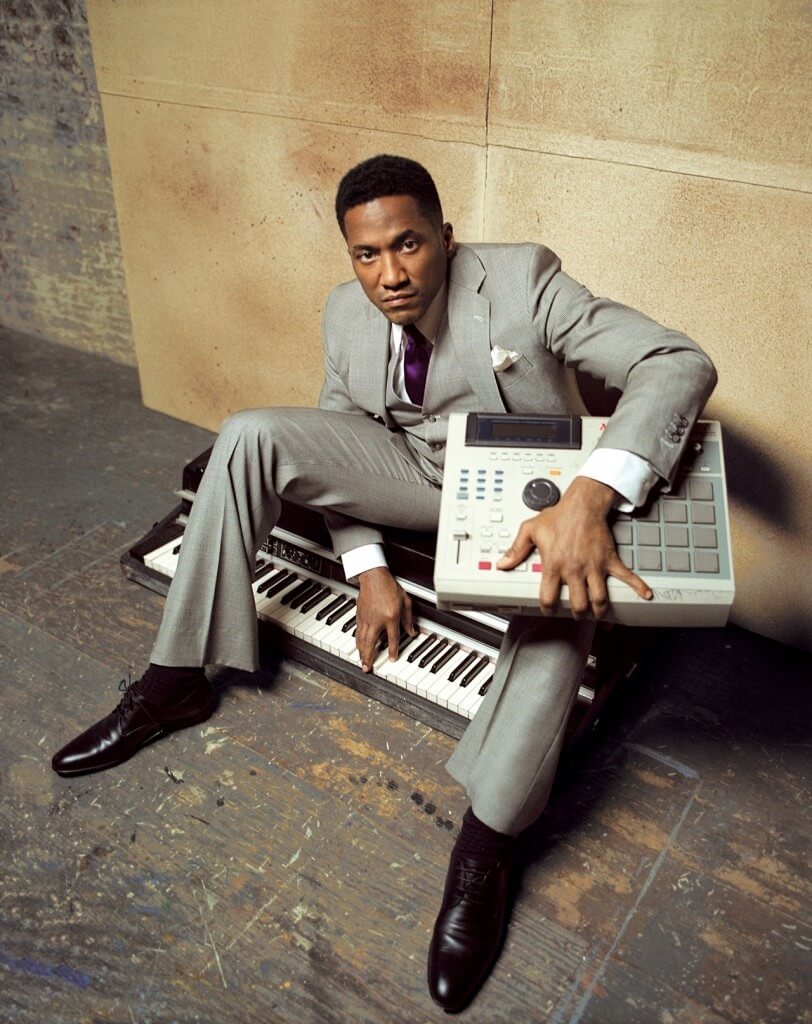 2. Kool G Rap – Corona
It's almost a toss-up between numbers two and one on this list. Corona, Queens' Kool G Rap is, simply put, one of the top MC's of all time. It's very hard for me to rank him behind anyone, but there's a reason for that. This man is responsible for some of the most furious verses and most hardcore, rapid-fire flow that the game has ever seen. He is truly gifted lyrically, and commands the listener's ear on each and every song. Simply put, no track with Kool G Rap on it is ever boring, dull or generic.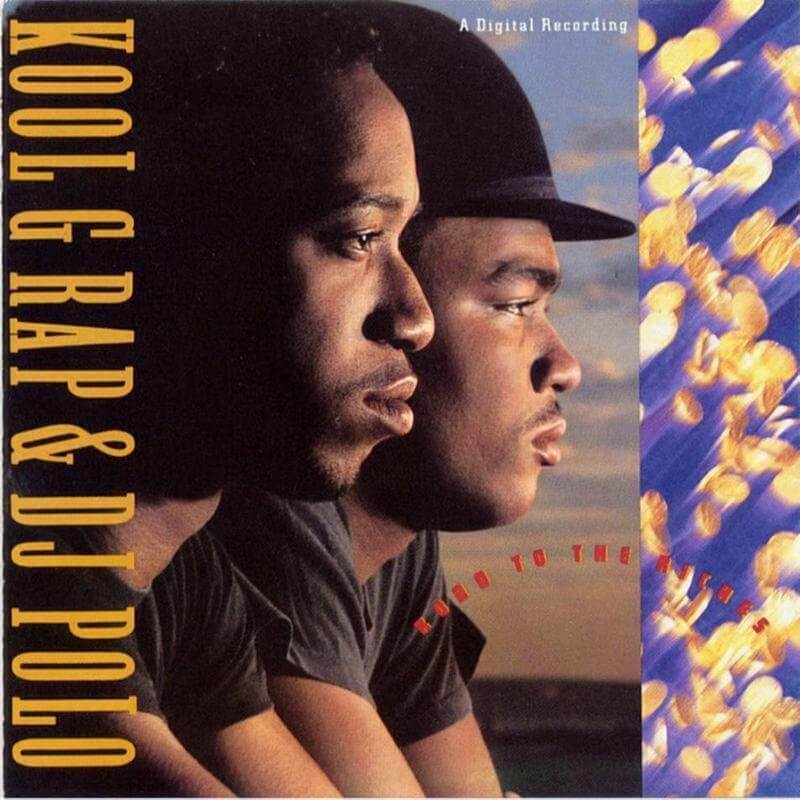 G Rap emerged in the late 1980's with partner DJ Polo, and the duo would release three highly-acclaimed albums between 1989 and 1992. Their debut, Road to the Riches, introduced Kool G Rap as a very clever, well-thought out lyricist with a gruff and boisterous voice and flow. On Road to the Riches, G Rap flaunts his battle-rhyming skills, and mixes in lyrical content dealing with relationships and daily street life.
In 1990, the duo put out Wanted: Dead or Alive, where G Rap began to emerge as more of a hardcore rapper. He became increasingly vulgar but stepped up his storytelling game and became more creative and complex with his rhymes.
The duo's last album, 1992's Live and Let Die is the album where Kool G Rap really goes into lyrical overdrive. Coupled with beats from west coast producer Sir Jinx, G Rap turns into a machine on the album, and delivers one of the first and most notable hardcore performances of all time.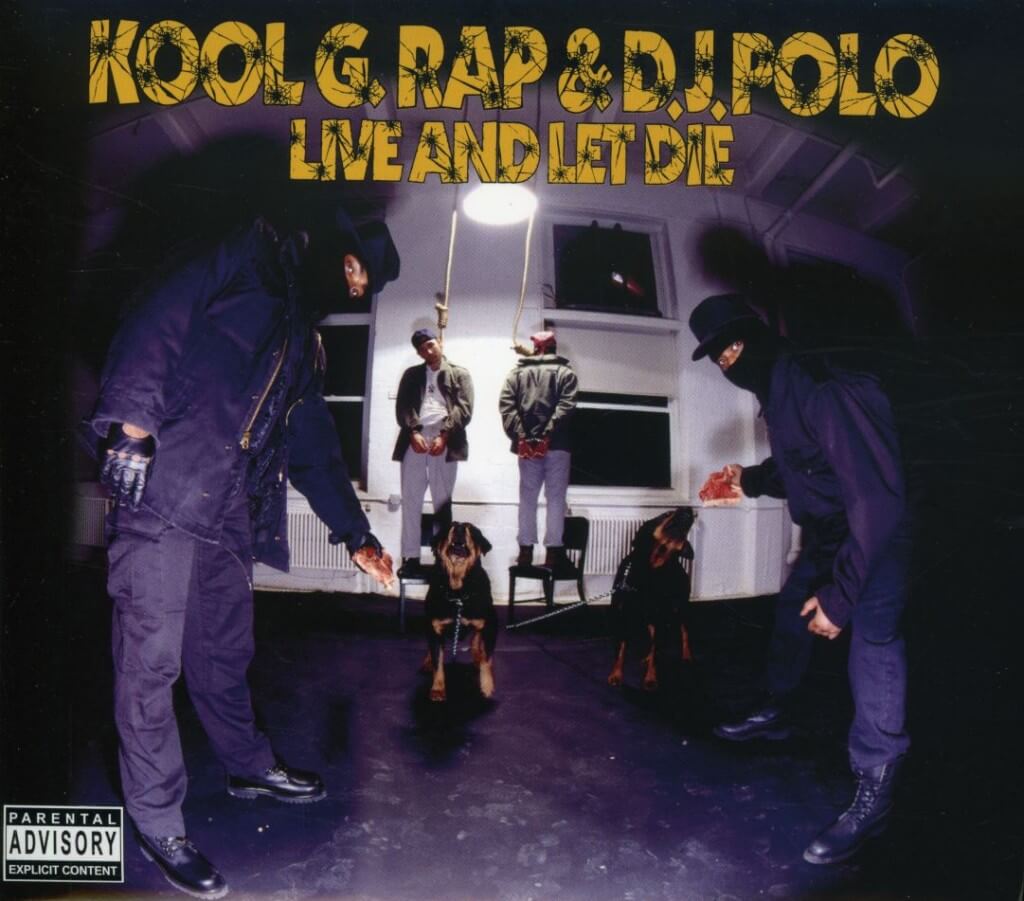 Soon after Live and Let Die was released, G Rap decided to split up with DJ Polo and go solo. He would re-emerge in 1995 with his solo debut, the furious and heavy-hitting 4, 5, 6. On this album, G Rap came harder than ever before, lacing each beat with a jaw-dropping flow and cadence. The subject matter is incredibly hardcore and gritty, but G Rap delivers it with a twisting, high-octane rhyme structure that puts any wannabe MC in their place. His street-level tales on 4, 5, 6 are a perfect complement to his in-your-face delivery and complex, multi-syllabic rhyme schemes.
G Rap would put out further albums in 1998, 2002, 2003 and 2011, and made a number of notable guest appearances during those years. He's slowed down in recent years, but has accomplished so much as a rapper, and has demonstrated a rapper can be incredibly hardcore and vulgar while doing it in an intelligently-crafted and impressive manner. Many fans of harder Hip Hop cite Kool G Rap as one of the best of all-time. While he's only second in my opinion coming out of Queens, he is undoubtedly in my top 10.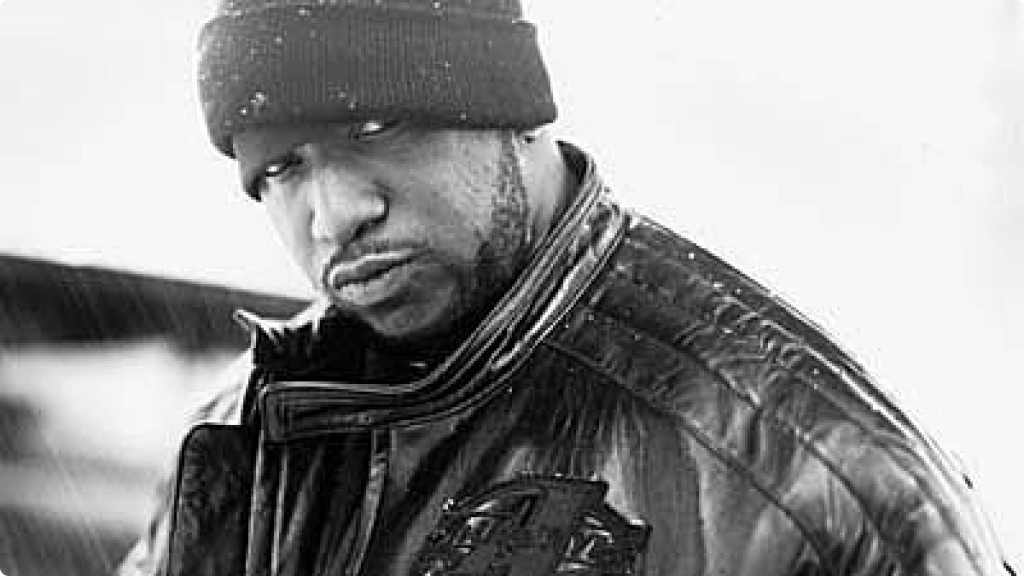 1. Nas – Queensbridge/Long Island City
It takes an absolute lyrical titan with an incredibly impressive career to finish ahead of Kool G Rap in any list. In fact, Nas' consistent critical acclaim on nearly every one of his twelve studio albums is what makes him the top rapper to represent Queens. It goes way beyond Illmatic for Nas – his discography is just about unrivaled by anyone else in the entire Hip Hop game.
Nas was born in Brooklyn, but moved to Queensbridge at a very young age. In 1991, he made his debut on Main Source's "Live at the Barbeque", where the 17-year old future legend absolutely stole the show from anyone else on the track. His intelligent, raw, street-level flow attracted a lot of attention, and he would be signed to Columbia Records. In the spring of 1994, he dropped his debut, Illmatic, which remains to this day one of the most influential and celebrated hip hop albums of all time. On Illmatic, Nas proved in nine tracks that he could rap circles around anyone else in the game. He was very diverse in his subject matter, as he could range from conscious to hardcore, sometimes even in the same line. The way in which Nas delivered his rhymes was smooth but straightforward, and his lyrics on Illmatic are some of the most impactful and influential lyrics ever to be put to wax.
While Illmatic is a huge part of Nas' legacy, it was only the beginning. In 1996, he released It Was Written, which was a little less conscious in the subject matter, and took on the "Mafioso rap" theme that became popular by the mid 1990's. Despite the change in subject matter, Nas expanded on his lyrical prowess. On songs like "The Message", he delivered his verses in an equally impressive manner compared to how he did on his first album. It Was Written had a bit more mainstream of a sound to it, but he was still an absolute lyrical giant from start to finish on the album.
By the late 1990's, Nas was on top of the Hip Hop world. Perhaps overconfident, he delivered two albums in 1999, both of which were deemed unimpressive by critics. The albums showed more of a commercial leaning for Nas, but despite that, he was still showing off his lyrical gymnastics, and still proved that he was one of the best in the game. However, many people would agree that his reputation did take a bit of a hit with the two albums in 1999, as large parts of both albums were very radio-friendly and were becoming less introspective with the subject matter.
By 2001, Nas found himself in a feud with Jay-Z, who pretty much made it his duty to try and bury Nas' career and take over the throne as the king of New York in the post-Biggie years. The feud would ignite a fire in Nas, who came back with the furious diss track "Ether", which took deep shots at Jay-Z. "Ether" was part of Stillmatic, which as an album, was Nas' comeback statement, letting the world know that the king of New York was from Queens, not Brooklyn. Nas was incredibly angry and bitter at times on the album, but got the subject matter back into the right column, and dropped some of his best rhymes since Illmatic. The commercial leanings were less evident here, although the album performed well on the charts. Nas was back in the game, and was just as invigorated and lyrically potent as he had ever been.
After the Jay-Z/Nas feud settled down, Nas would again put out two albums in one year in 2002. Unlike 1999, both of the albums were absolute gems and both still stand today as some of the best albums he has ever released. The Lost Tapes saw him shed almost all commercial influence and get back to the street-level raps that made him famous. God's Son had a couple of radio hits, but saw him move back in more of a conscious direction. He gave nods to the underground throughout the album, and by 2002, it seemed he was done trying to prove himself. The war was over, and Nas could be Nas again.
Nas would go on to put out an album every two years until 2012. Some of these albums were better-received than others, but Nas remained one of the best on the mic. To have an artist able to show such consistency and see such acclaim that far into his career is something that is nearly unheard of in Hip Hop. Artists tend to have weaker periods, which Nas did have earlier in his career, but oftentimes, those artists either never recover from that weak period, or they give up altogether. Nas has remained consistent and steadfast through it all and has kept that distinct flow and cadence that made him famous. The newer Nas is a bit more conscious and perhaps Afrocentric than classic Nas, but his defining lyrical style remains the same. Nas is one of the greatest MC's of all time, and his deep and consistent discography cements his reputation as the top rapper to hail from Queens.
Honorable Mention Top 5
There are a few more rappers from Queens that simply just can't be overlooked, or confined to a footnote of a bulleted list at the end of an article. In no particular order, here are five more MC's out of Queens that deserve recognition on this list.
LL Cool J – Hollis I've never been a huge fan of LL Cool J, in part due to the fact that he always teetered on the line of being overly commercial. Those tendencies are painfully evident in all of his albums released after 1990, but LL Cool J had an incredible impact on Hip Hop in its early years.
1985's Radio and 1990's Mama Said Knock You Out are two very important albums in Hip Hop history. LL is one of the earliest truly lyrical MC's, and he set the bar high on his first four albums. He helped break Hip Hop into the mainstream, much like fellow Hollis residents Run-D.M.C. For most cuts off of his early releases, LL was a furious wordsmith, and delivered some of the best battle raps you may ever hear. His rapping style and hunger definitely became less impressive as the 1990's wore on, but you can't deny what he did in his early years.
Cormega – Queensbridge/Long Island City Here is a rapper that is truly underappreciated. An early member of Nas' The Firm, Cormega was quickly booted out of the group in favor of fellow Queensbridge rapper Nature. While Cormega was close to being a mainstream act with The Firm, he never quite got there, and decided to stick with street-level subject material.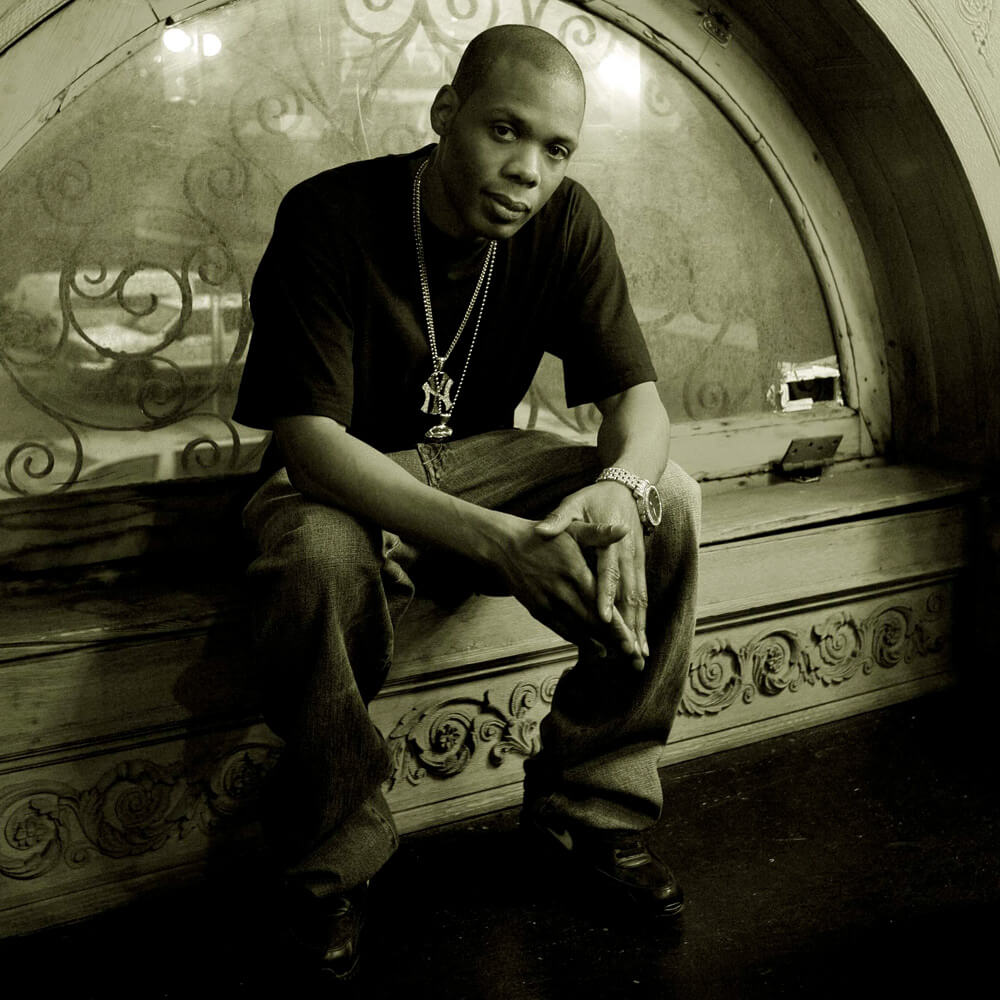 To say that Cormega is a talented lyricist is an understatement. He's an absolute poet, an absolute master of the rhyme. He's got a distinct voice, and uses it to tell raw, real-life tales of ghetto living. He gets very deep and introspective on many of his songs as well – see "The Saga" off of his 2001 debut, The Realness and "Built for This" off of 2002's The True Meaning, among many others. He's got an impressive catalogue as well, with six of his seven albums held in high critical acclaim. If I were doing a list of most underappreciated and underrated rappers of all time, Cormega would be near the top.
Prodigy – Queensbridge/Long Island City Prodigy, one half of Queensbridge legends Mobb Deep, has his roots in Hempstead, Long Island, but split time in his younger years between Hempstead and Queensbridge. P is responsible for one of the most incredible verses of all time in what is perhaps Hip Hop's most perfectly chilling song of all time, "Shook Ones Part II".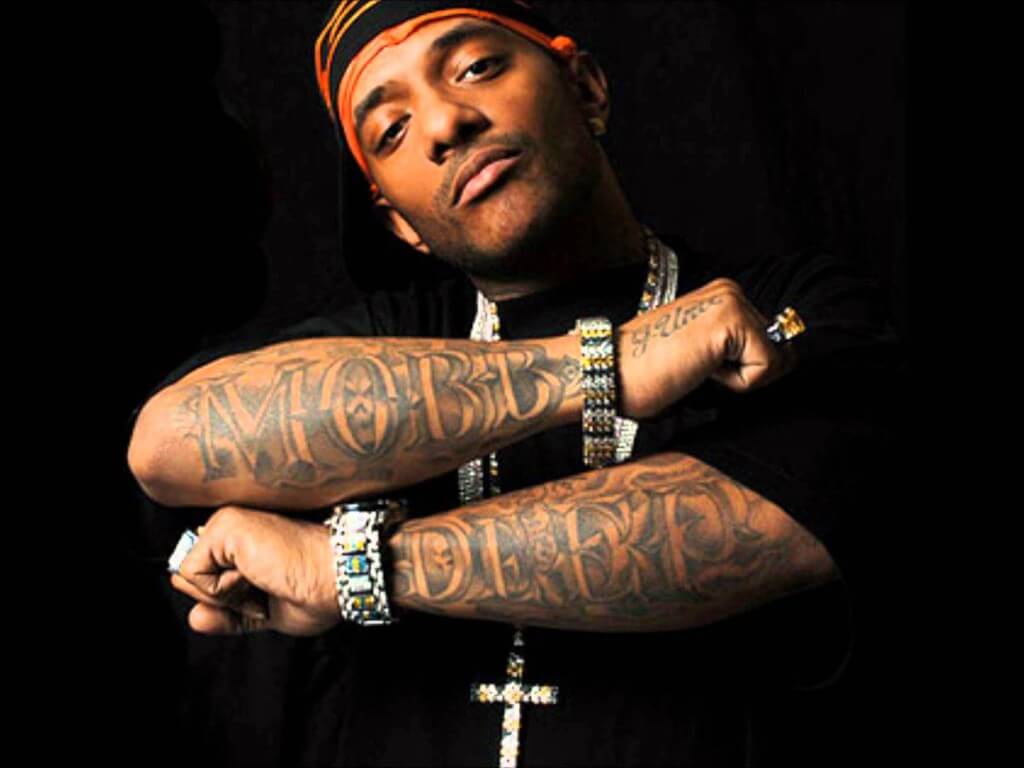 In the 1990's, Mobb Deep were one of the top groups out there. Their music took a very unfortunate turn for the commercial in the 2000's, but their second and third albums are among the best that Hip Hop has to offer. On 1995's The Infamous and 1996's Hell on Earth, Prodigy absolutely stole the show lyrically. He spit some of the sharpest darts ever heard, and really had a knack for bringing the listener with him down to the street level. He was, at one time, one of Hip Hop's best storytellers. As Mobb Deep's music began to decline just after the turn of the century, Prodigy just didn't seem to care about the quality of his rhymes as much, and lost his hunger. However, he has put out some formidable solo work between 2007 and now, and seems to have returned to form, at least somewhat.
Fredro Starr – South Jamaica Onyx is one of the hardest Hip Hop acts of all time, and the group featured the immensely talented Fredro Starr as perhaps their lyrical centerpiece. Many people think Onyx's top dog is Sticky Fingaz, but there's something to be said about Fredro's furious, rapid-fire, sometimes screaming delivery. The man simply puts every iota of his energy into each and every verse he is a part of.
No one outside of the other rappers in Onyx sounds anything close to Fredro Starr. He is unique, lyrical and full of an incredible charisma which was also present in the other members of Onyx. For having such an over-the-top, hardcore style, Starr put a lot of thought into his rhymes and delivery. His lyrics are often deep and bring the listener a sense of the pain and disparity of living the ghetto and trying to make it in a life of crime.
Tragedy Khadafi – Queensbridge/Long Island City Going by the name Intelligent Hoodlum when he first came out in the 1980's, Tragedy Khadafi has a knack for spinning street-life tales in a very commanding but well-constructed manner. In his early Juice Crew days and as Intelligent Hoodlum, he was very politically and socially conscious in his rhymes, and delivered some very thought-provoking and even controversial rhymes.
After a brief break in the mid-1990's, he would re-emerge as Tragedy Khadafi and had a major role on Capone-N-Noreaga's 1997 classic The War Report, appearing on many tracks and outshining both Capone and Noreaga at times. Tragedy was the "x-factor" that made The War Report as special as it was. He would then release seven solo albums between 2001 and 2014, and continues to be active in the game today.
Other Honorable Mentions
Phife Dawg
MC Serch
Roxanne Shante
MC Shan
JuJu and Psycho Les (The Beatnuts)
Big Noyd
Havoc
Mr. Cheeks
Granddaddy I.U.
Large Professor
Marley Marl
Prince Po
Nature
Killa Sha
Blaq Poet
Twin Gambino, Ty Nitty, G.O.D. Pt III (Infamous Mobb)
Noreaga