Welcome to part three of five of my Top 5 Rappers by NYC Borough series. In this installment, I'll be touching on the Bronx.
The Bronx is where Hip Hop was born and raised. Years before Sugarhill Gang, Kurtis Blow, or The Treacherous Three were receiving airplay, Hip Hop was emerging, as early as 1973, at local block parties throughout the borough. In the impoverished neighborhood of Morris Heights, right across the Harlem River from Upper Manhattan, there stands a high-rise housing project named 1520 Sedgwick Avenue. In 1973, Hip Hop was born on a summer night in a community room in this building, where a party was being thrown by DJ Kool Herc. While Herc spun on the turntables in a new style he had been working on, his friend Coke La Rock rhymed into a microphone over the beat. Herc and La Rock's rapping and turntablism quickly grew on, and the ritual became very common at block parties all over the Bronx.
And so Hip Hop was born and nurtured within the Bronx. In the following 30 years, some of Hip Hop's most celebrated and passionate acts would emerge from dark, dirty, impoverished neighborhoods all over the borough, which was one of the western world's finest examples of urban decay. Some artists were pioneers, while others emerged later, having a chance to master the style and the message. All in all, the Bronx has been responsible for some of the most influential and most celebrated Hip Hop acts of all time. Quite fitting for said acts to come out of what is the cradle of the most influential and widespread genre of purely American music since jazz.
This list was rather difficult to put together, as there are so many game-changing rappers from the Bronx – from those who pioneered the style, to those who brought technical prowess or a powerful political message to their styles of rapping. If one of your favorites were left out you'll have to forgive me, as there were so many top-notch choices from the borough. Below I will count down the top 5 rappers from the Bronx, then will do an honorable mention top 5 list, because of course, there can't just be five rappers from the Bronx that make a best-of list.
5. (Grandmaster) Melle Mel
Grandmaster Flash & The Furious Five were one of the earliest groups to have a wide-reaching impact in the Hip Hop community. They came before the likes of Run-D.M.C., and seemed to have a greater impact than The Treacherous Three, another influential group at the time.
Melle Mel served as the main rapper of The Furious Five, and was an integral verse-writer and song-writer for the group. The group got together in 1978, when Mel was just 17 years old, and quickly debuted with 1979's "Superrappin'". The group would drop a slew of singles between 1980 and 1982, and would quickly become the best-known group in Hip Hop.
Until the spring of 1982, Melle Mel and his group were well-respected and well-known, but everything changed in May of that year when the group dropped "The Message". The song was a seven-minute epic, taking the conscious lyrical spin that many acts at the time had worked with and making it a major, central theme of the song. Melle Mel performed five revolutionary verses on the song, speaking more vividly about the throes of street life than any rapper ever had. The imagery and illusion that Mel created were leaps and bounds ahead of what any rapper had done to that point, and Mel's delivery was smooth yet upbeat and straightforward. He was one of the first to truly push rapping to the limit, and showcased it most on "The Message".
"The Message" put Melle Mel and Grandmaster Flash & The Furious Five on the Hip Hop map forever, and Mel was widely celebrated for his lyrical triumph on the song. The group would release a full-length LP, also titled The Message, that same year. The group dropped the single "New York New York" in 1983, but broke up just before the song was released. They would reunite in 1987 and drop one more album before calling it quits for good.
As for Melle Mel, he didn't waste any time dropping a revolutionary single of his own shortly after the group broke up. "White Lines (Don't Don't Do It)" came out in 1983, and gave the world yet another dose of highly-conscious rhyming, this time about the dangers of crack and cocaine, which were beginning to decimate inner-city neighborhoods at the time. He even poked fun at the cocaine party scene, which was beginning to dominate some of the more affluent areas surrounding major cities at the time.
Based off of just "White Lines" and "The Message" alone, Melle Mel is single-handedly responsible for two of the most impactful singles in the early days of Hip Hop. He had an instrumental part in Grandmaster Flash & The Furious Five's earlier work as well, and many times was one of the only MC's to perform on certain tracks. He was the face of Hip Hop's most influential group in the genre's first five years, and his knack for social commentary in his rhymes make him one of Hip Hop's most influential pioneers.
4. Kool Keith – Riverdale
Call him Kool Keith, call him Dr. Dooom, call him Dr. Octagon, call him Mr. Nogatco. Whatever you decide to call him, also be sure to call him a legend. You may also refer to Kool Keith as a complete weirdo, because he is. He emerged out of the Bronx in the mid-1980s with Ultramagnetic MC's, who formed in 1984, anchored by Kool Keith and producer/MC Ced Gee. They dropped their first single, "Ego Tripping" in 1986, which put them on the map, giving them a "different" sound than all the acts that were coming out at the time. Their sound was strange, almost out of left field, and the MC's – especially Keith – had an unheard of, unorthodox delivery.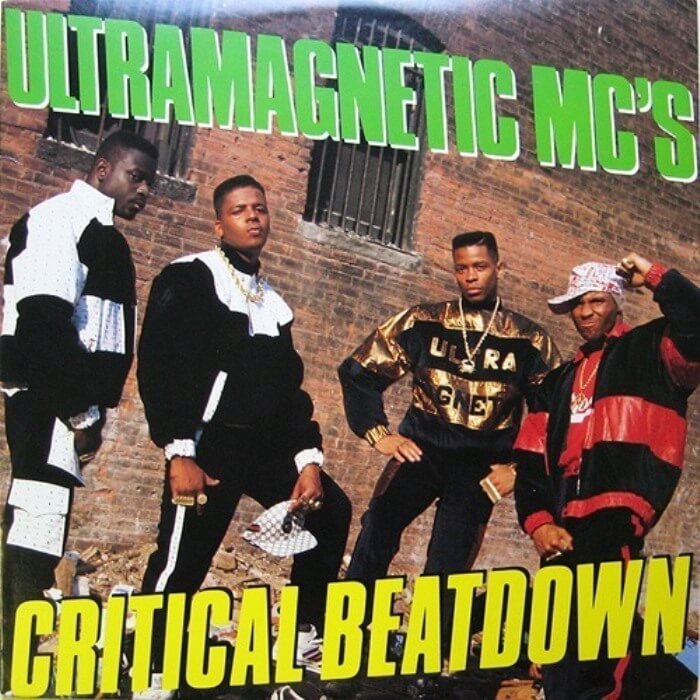 It all culminated for Ultramagnetic MC's in 1988, when they released their incredible debut, Critical Beatdown. The album was essentially a back-and-forth lyrical showcase between Kool Keith and Ced Gee over mostly Ced Gee-produced beats, which were spacy and featured some of the most creative sampling to date. While Ced Gee was a bit odd with his lyrical delivery, Kool Keith basically stole the show with his atypical flows. His higher-pitched, somewhat nasal voice coupled with broken and intricate rhyme schemes set him aside as the feature MC in the group. He would often touch on somewhat abstract lyrical material, sprinkled in with a few battle raps. The album was not particularly a big seller upon release, yet it would retrospectively become a classic.
Kool Keith had now established himself. However, he stuck it out with Ultramagnetic MC's for three more albums, most notable 1993's The Four Horsemen. The group would remain active until about 2001, but The Four Horsemen was their last album in their early inception. Once the group slowed down, it was time for Keith to break out into his solo career, which is essentially what would help define him as one of the greats to ever emerge from the Bronx.
The output in Kool Keith's career, over various different projects, including The Cenobites, Masters of Illusion, Ultra, Project Polaroid, and of course Keith's "solo" acts, including Dr. Octagon and Dr. Dooom, is nothing short of impressive. Simply put, the man has a passion for creativity, and will find an excuse to put out projects no matter what. Some of these projects are seen as classics, others as mediocre, and even a few as bad. Chalk that up to the sheer number of releases that Kool Keith has under his name (or one of his monikers).
Not EVERY album can be a classic. Keith has released four solo albums that are among his most celebrated: 1996's demented Dr. Octagonecologist, released under the pseudonym Dr. Octagon; 1999's First Come First Served, which deserves a listen for its cover alone; and then two Kool Keith releases: 1997's Sex Style and 1999's Black Elvis / Lost in Space.
Through all of his work, Kool Keith has had the same, experimental and abstract delivery. However, this strange and complex yet intelligently-crafted lyrical scheme never seems to get old or run together. There's always something new when you listen to a Kool Keith track, and many times I find myself discovering new meanings to lyrics or finding new things that I hadn't heard before when I go back and listen to a Kool Keith line for the fifteenth or sixteenth time. He's one of those MC's that just keeps you guessing, and despite some of his strange and disturbing personas (which I actually happen to find awesome), Kool Keith is an absolute Bronx legend. Between his work with Ultramagnetic MC's and his solo output, any Hip Hop fan with a slightly open mind should greatly appreciate and celebrate Kool Keith's lyrical prowess and creative genius.
3. Slick Rick
We all know Slick Rick as the eye-patch wearing, smooth-voiced, rapid-fire lyrical deliverer who was born in England. A lot of people think he represents London, not New York or the Bronx. It turns out, in 1976, at the age of 11, Rick's family moved from London to the Bronx, and Rick spent the rest of his childhood there. Nine years later, he would start making his lasting impact on Hip Hop.
By 1985, Slick Rick had cultivated a friendship with Harlem's "human beatbox" Doug E. Fresh, and the two teamed up for "La-Di-Da-Di", featured on the b-side of Doug E. Fresh's "The Show" single. "La-Di-Da-Di" quickly established Slick Rick as a very clever lyricist, and he had a funny, subtle accent to go with his unique delivery. Completing the cycle was his image – he had to wear a patch over his right eye due to an accident as a young child. The man had skills, a unique sound, and a unique image – he was destined to become Hip Hop's next big thing.
Becoming Hip Hop's next big thing is exactly what Slick Rick ended up doing. He signed to Def Jam in 1987, and released his debut album, The Great Adventures of Slick Rick a year later. The album was a stunning display of personality and skill on the part of Slick Rick, and he quickly developed a reputation as one of Hip Hop's premier storytellers. "Children's Story" was the lead single off of the album and received massive airplay in New York City in the late 1980s, on its way to becoming an undisputed Hip Hop classic. Songs like "Teenage Love" and "Mona Lisa" also hit it big and further cemented Slick Rick's reputation.
Things took a turn for the worse for Slick Rick in 1990, as he ended up shooting his cousin outside a nightclub. Def Jam executive Russell Simmons would bail Slick Rick out, allowing him to record his second album in 1991, The Ruler's Back, which did not receive the critical acclaim of his debut, but was still respected. However, Slick Rick was sent to jail for five years between 1992 and 1997. He would re-emerge with a formidable come-back album in 1999, The Art of Storytelling, but would soon find himself deported back to England due to his status as a felon. He would be granted a pardon in 2008 and is now allowed back in the country.
Despite the legal troubles, Slick Rick cannot be overlooked as one of the best lyricists of all-time. His ability to tell a story and to do it with a smooth, creative and no-frills delivery, mixed in with just a twinge of humor here and there, makes him one of the most unique MC's to ever pick up a mic. He got his start amongst the pioneers in the Bronx, took the cues he learned from his cohorts, and made sure he was a force to reckoned with on the mic.
2. Big Pun – South Bronx
Many people feel that Big Pun is the best lyricist of all time, and I will wholeheartedly agree that he is the best technical rapper on this list. Pun came up under Fat Joe in the mid-1990s, and quickly turned himself into an absolute lyrical giant. In his early years, during the early to mid-1990s, Big Pun participated in an underground group called Full-A-Clips. The group never officially released any recordings, but this is where Big Pun got the early experience in Hip Hop, paving the way for his breakthrough in the late 1990's.
Pun would first appear on the 1996 single "Envy / Firewater" by Fat Joe, and would quickly accumulate a few guest spots with artists like Flesh-n-Bone, The Beatnuts, Tony Touch and others. Pun would drop his first single, "I'm Not a Player / Wishful Thinking" in 1997, which received some radio airplay and began to establish Pun's reputation. By early 1998, the hype in the Hip Hop community was building quickly for Pun, and he would be inked to a major deal with Loud Records. In April of that year, Big Pun dropped the game-changing Capital Punishment. The album fully showcased just how remarkable Pun was on the mic, and his buzz that had built up in the previous two years or so attracted big-name guest artists such as Wyclef Jean, Funkmaster Flex, Black Thought, Prodigy of Mobb Deep, Inspectah Deck, Busta Rhymes and Noreaga.
Capital Punishment was a smash hit both critically and in the sales department. At a time where mainstream Hip Hop was steadily on a decline away from the impressive lyrical content that was so celebrated in the early and middle part of the decade, Big Pun bucked the trend and re-established that it was cool to sound lyrical. In addition to the radio-friendly hits, such as "Still Not a Player", producers such as JuJu from The Beatnuts, L.E.S., RZA and Showbiz lent their talents to bring that gritty, dirty New York sound back to the limelight. Songs such as "Beware", "Tres Leches (Triboro Trilogy)" and "Parental Discretion" let the world know that mainstream, east coast Hip Hop was not ready to go soft just yet.
Pun would go on to make a number of notable guest appearances in the late 1990s, as the hype built around him had gone through the roof with the success of Capital Punishment. He had made it trendy to be lyrical again, and this was beginning to influence a whole new generation of rappers. The anticipation was building further for his second album when everything came to a grinding halt. Big Pun was, as his name may suggest, quite overweight for much of his adult life, weighing nearly 700 pounds by February 2000. His heart would give out on the 7th of February, 2000, and Pun was dead at the age of 28.
The Hip Hop community mourned the loss of a relative newcomer, who, in his four or so years in the game, completely revolutionized Hip Hop at a time where the genre was on a general decline. He was a huge influence in the Latino community in the Bronx and beyond, and influenced scores of rappers, Latino or not. He was nearly finished with his follow-up album at the time of his death, and Yeeeah Baby would indeed be released about two months later. The album was as lyrically unforgiving as his debut, but the production took a very mainstream turn, and the album was generally seen as a critical disappointment, although it did post impressive sales numbers.
It is strange to think back about just how short of a time Big Pun was around, and despite that, how huge of an impact he had. Growing up in a large metropolitan area on the east coast, with easy access to Hip Hop radio and the culture itself, I can attest that Big Pun was everywhere in the late 1990s. He achieved a sharp rise to stardom before an untimely death in a manner eerily similar to The Notorious B.I.G. earlier in the decade. He was also among the most skilled lyricists of all-time, right on the same level with guys like Biggie, Big L and Nas. His ultra-technical and insane multi-syllabic flows defined his career, and stunned casual listeners and Hip Hop heads alike.
Pun was one of the first to go over-the-top lyrically and put on such a flashy, rapid-fire display, and was perhaps the first to have that type of cadence be recognized in the mainstream. He was, perhaps unknowingly, a trail-blazer in that sense, showing the Hip Hop world that being lyrical could be done with finesse and skill to the point where even the most nonchalant of listeners would raise their eyebrows at his technique and skill.  Like Biggie and Big L, his life was cut way too short, and he was in his prime. One can only imagine where he may have gone had he continued to live, but at least we have his legend left to celebrate. If it were not for perhaps the greatest mind in Hip Hop history, Big Pun would easily be considered the top MC from the Bronx.
1. KRS-One – South Bronx
There's not much I can say about KRS-One that already hasn't been said. He is known as "The Teacha" for good reason, and along with Chuck D, was one of the first rappers to comment on political and social issues in his rhymes. He has strung together an incredibly impressive and rather consistent career, and along the way, has dropped some of the most influential Hip Hop albums of all time. Whether with his crew, Boogie Down Productions, or by himself on a solo record, KRS-One has remained consistent and strong with his message. Other than a few terribly uncalled for comments in the wake of 9/11, KRS has done nothing but preach a truthful, powerful, reflective method about society, racial relations in America, and the politics that drive the class struggle.
KRS-One had a turbulent late childhood before he started rapping. He left home at age 16 and decided to live in homeless shelters in the South Bronx. During his years in shelters, he ran into a youth counselor named Scott Sterling, who was also a DJ. Sterling and KRS founded Boogie Down Productions, or BDP, in 1986, and wasted little time putting out an album. 1987's Criminal Minded remains one of the earliest highly influential Hip Hop records of all-time, and put KRS-One on the map. With songs like "9mm Goes Bang", "South Bronx" and "The Bridge Is Over", one of Hip Hop's first beef-related songs, the album was an instant classic. KRS began "preaching" at a very young age, on this album, and had incredible wisdom for a kid in his early 20's. His social commentary was a major force in his rhymes, and he did it with a commanding, engaging voice and delivery.
Sterling, also known as Scott LaRock, would be tragically gunned down in August 1987, and KRS would lose one of his best friends. However, this seemed to only motivate KRS to continue with BDP, and before releasing his next album, he would begin the Stop the Violence Movement, which promoted a non-violent, knowledge-based approach to life on the streets of ghettos far and wide. Despite the death of his friend and collaborator, KRS would push forward, and with BDP, released the seminal By All Means Necesssary in 1988.
The album is one of many quality albums to come out in 1988, but really digs deeper into street-level commentary about life in the ghetto, the violence that took his partner's life, and other various political and social issues. KRS really began to tackle the race issue at this time, and also began to encourage listeners to refrain from being violent. Classic tracks such as "My Philosophy", "Ya Slippin'", and "T'Cha-T'Cha" resonate hard on this album. While KRS had help from Ultramagnetic MC's' Ced Gee with production on the first album, KRS would handle the production on his own in By All Means Necessary.
With two ground-breaking albums under his belt by 1988, KRS showed no signs of slowing. He would release three more high-quality albums, albeit not quite as influential and trailblazing as the first two, under the BDP moniker. 1989's Ghetto Music: The Blueprint of Hip Hop, 1990's Edutainment and 1992's Sex and Violence would follow the same general theme as the early BDP albums, with KRS becoming increasingly more politically charged and socially conscious in his lyrics as the years went by. His delivery became louder and more commanding, and even since the first BDP album, there had always been a ragga influence on BDP's music, as KRS incorporated a unique, Jamaican-type dancehall sound into the presentation of some of his raps and beats. He was the first person in Hip Hop to do this.
KRS effectively discontinued Boogie Down Productions in 1992 and began releasing albums as simply KRS-One. 1993 saw the release of Return of the Boom Bap, which was arguably KRS' strongest release since Ghetto Music: The Blueprint of Hip Hop. The album featured the "new" east coast sound, which was way grittier and abrasive in 1993 than it was a few years prior. DJ Premier produced a number of tracks off of the album, which gave it that distinctive east coast feel. Lyrically, KRS made the transition flawlessly, and the album was anchored by one of the most powerful socially-conscious songs of all time, "Sound of da Police". The album was a bit more serious and showed a bit more anger in KRS' deliver and subject material than previous albums, featuring more hardcore songs such as "Black Cop", "Slap Them Up" and "Mad Crew". The album was critically acclaimed and proved that KRS could do just as well without the BDP title.
KRS came back in 1995 with an equally strong effort, KRS One. The album had perhaps the most advanced beats that KRS-One had ever rapped over, again featuring work from DJ Premier. The album featured now-classics such as "Rappaz R. N. Dainja", "MCs Act Like They Don't Know, "Wannabemceez", "Health, Wealth, Self" and "Free Mumia". He continued his social and political themes here, breaking down rhymes with his patented wide vocabulary and west Indian bounce to his flow, but seemed to touch a bit more on fake rappers and how Hip Hop was becoming more and more watered down. This theme would continue on 1997's I Got Next, as he celebrated the concept of pure Hip Hop on songs such as "Step Into A World", "The MC", "H.I.P.H.O.P.", and "Real Hip Hop – Part II".
KRS managed to release a number of solid albums in the 2000's as well, most notably 2003's Kristyles. One look at his discography reveals just how much passion and music this man has inside of him, as he has released more than fifteen albums since he went solo in 1993. The quality, message and appeal may not be as fresh and impactful as his efforts from the 1980s and 1990s, but the fact that KRS is still cranking out Hip Hop at more than 50 years old shows how much he has dedicated his life and career to the art form. He put out a new album at the end of 2015 and has even released a digital album in 2016. While these albums don't gather the attention that they once did, KRS seems like the type that will continue to create until he can create no more.
And that's what makes KRS-One so special. He is a pure MC with incredible lyrical skill and passion, mixed with a meaningful message. He is a defender of the old school, and is one of the true originals in the culture. Since the early 1990s, he has been on his own, not caring what anyone thinks or wants, only staying true to his message and beliefs – which, to true appreciators of Hip Hop, such as myself, is truly admirable. He continues plugging away in today's age of watered-down, soft mainstream rap which has taken a hold of the current generation like some terrible plague. KRS-One is the anti- to any of that – to the establishment, to what is popular, to what is expected. KRS-One is originality, skill, a strong message – everything that defines Hip Hop.
No one else from the Bronx has given us this entire package for so many years – or anything close to it. You have lyrical geniuses like Big Pun who, sadly, had his life cut short. You have grandmasters of the game, namely Caz and Melle Mel, who fathered Hip Hop, but stepped away from the mic many years ago. All of these men are legends, but no one compares to the contribution that KRS-One has given us over the past thirty years. He is not only a rapper and producer, but he is an activist, and a social and political commentator off of the microphone. This has gotten him into hot water a few times, but one thing KRS-One should be heralded for is the fact that he has never backed away from his message. He continues to stand and fight for the oppressed as well as for "real Hip Hop", and will likely keep that message going until he can no longer do so. He continues to perform today and make new music, showing us true Hip Hop heads that there are still artists out there who truly care and will dedicate their lives to the sound and message of Hip Hop, instead of being in the game strictly for the money and women. KRS-One embodies everything that Hip Hop was founded on, and has done so across four separate decades. Simply put, KRS-One is one of the best to ever do it. KRS-One is Hip Hop.
Honorable Mention Top 5
Since I couldn't fit all of the most influential Bronx rappers into a list of five, here is an expanded list that includes five more Bronx rappers that deserve full acclaim and recognition for their contribution to Hip Hop.
Diamond D The Diggin' In The Crates (D.I.T.C.) crew was born in the Bronx in 1990, and featured a lineup of future all-stars, including Lord Finesse, Big L, Fat Joe, Showbiz & A.G., among others. One of those others was one of the two MC's who doubled as house producers for the crew, Diamond D. Before Diamond D released an album or even a single, he somehow landed a guest spot on A Tribe Called Quest's 1991 magnum opus The Low End Theory, rapping alongside Brand Nubian members Sadat X and Lord Jamar on "Show Business". The wide exposure of The Low End Theory likely gave Diamond D some respect in the game, and just a year later, he had enough clout to release his first album.
Diamond D quickly established himself as an MC with a laid-back voice, but one who used clever wordplay and kicked raps that could range from humorous to dead serious. His debut album, Stunts, Blunts & Hip Hop, released with D's crew under the name Diamond and The Psychotic Neurotics, is one of 1992's classic albums. Diamond D handled most of the production on his own, and dropped most of the verses on the album as well. Diamond D established himself as an all-around guy in Hip Hop – able to rap as well as he could produce, and nowhere was it more evident than his debut album.
While Diamond D would go on to release four more full length albums between 1997 and 2014, he was perhaps best known for some of his random guest spots. In my less-informed days of being a Hip Hop listener, I couldn't tell you how many times I'd be listening to a random track and heard Diamond D's rapping or production pop up. He was a bit more expected on albums by Showbiz & A.G. and Lord Finesse albums, but to hear him on The Low End Theory for the first time was a surprise. He'd show up on tracks and albums by House of Pain, Tha Alkaholiks, The Score by Fugees, the second Soundbombing compilation, Percee P tracks and albums, and many more. It'd always seem like many of the more important Hip Hop records in the 1990s featured a Diamond D guest spot, production credit, or remix.
Diamond D remains active today, appearing on 2010's Celph Titled & Buckwild's project, as well as Slimkid3 & DJ Nu-Mark's 2014 self-titled release. D is one of those guys that seemingly loves to work and takes pride in his work, as there is rarely a weak track or album with his name somehow associated with it. His mic skills and production skills are neck and neck, and considering he's one of the best and most consistent producers out of the 1990s, he definitely deserves a spot on this list as one of the top Bronx MC's.
Lord Finesse The D.I.T.C. crew produced some of Hip Hop's most heralded and celebrated acts. The crew was mostly Bronx-based, and was formed by producer and rapper Lord Finesse in 1990. From the start, Finesse was the leader of the crew, and would produce and rap on a large amount of D.I.T.C. tracks on individuals' solo albums. However, D.I.T.C.'s founder has had an impressive solo career, and has made many appearances as a producer as well as a rapper.
Born and raised in the Bronx, Lord Finesse wasted no time giving his own take on Hip Hop as soon as he got into the game. In 1990, he released Funky Technician with DJ Mike Smooth. The album stands as one of the most celebrated Hip Hop albums of 1990, and essentially put Finesse on the map as both a producer and an MC. While focusing on the newly-formed D.I.T.C. in the first couple of years in the 1990s, Finesse would manage to turn out the equally impressive Return of the Funky Man in 1992. The album featured a young Percee P on two tracks and further established Finesse as an all-around talent.
Finesse wouldn't release an album again until 1996, but made some incredibly notable appearances as a producer and rapper in the meantime. He would produce the track "Suicidal Thoughts" off of The Notorious B.I.G.'s debut album in 1994, and would go on to produce a large amount of tracks from Big L's debut Lifestylez ov da Poor & Dangerous. Both albums are, in retrospect, two of the most important albums in the mid-1990s east coast Hip Hop renaissance, and Finesse had an influential hand in each. He would release The Awakening in 1996, featuring many prominent rappers at the time. The album would go on to be about as critically acclaimed – if not more so – than his first two albums.
After The Awakening, Finesse wouldn't put out any album until 2012, as he would focus more on his production. He would produce the track "Channel 10" off of Capone-N-Noreaga's 1997 classic The War Report, the track "Jewelz" off of O.C.'s 1997 masterpiece Jewelz, as well as the final track, "The Message", off of Dr. Dre's monster 1999 release, 2001. He would also make production appearances on Big L's The Big Picture, released in 2000, one year after Big L's death.
Lord Finesse and fellow D.I.T.C. rapper/producer Diamond D are very similar in both their production sound and flow. Finesse also has a laid back, unmistakable flow, but isn't afraid to drop top-quality rhymes that match his intelligent production. I only decided to rank Finesse above Diamond D due to Finesse having a stronger solo discography, as well as being the founder of the legendary D.I.T.C. crew. The crew was very fortunate to have both Diamond D and Lord Finesse practically as in-house producers, although my nod goes to Finesse for organizing the crew in the first place.
Grandmaster Caz Since Hip Hop's inception, DJ's have almost always stuck to spinning the records, and MC's have usually stuck to rapping, sometimes producing. However, not many DJ's were also rappers. Grandmaster Caz was the first and one of the few examples of a DJ that also doubled as an MC. He emerged in the 1970's from the burgeoning South Bronx Hip Hop scene, and helped form the Cold Crush Brothers in 1978.
Essentially, Caz is so celebrated today because he was one of the first MC's and DJ's, and was one of Hip Hop's early pioneers. Prior to 1982, he did not have many records with his name on it, nor did the Cold Crush Brothers. However, he was so known on the scene in the South Bronx that once it did come time to record, Caz was in top form. The Cold Crush Brothers, a six man group, dropped their first single, "Weekend", in 1982.
In 1983, Caz and his group appeared on the coveted Wild Style soundtrack. They appeared on multiple tracks on what was perhaps the first Hip Hop soundtrack. Caz especially steals the show on "South Bronx Subway Rap", an early conscious Hip Hop classic that gives the listener an idea of what life was like in the ghetto in 1983, brought to you courtesy of Caz's smooth but rhythmic flow.
The Cold Crush Brothers would release a few more singles throughout the 1980s, including 1984's "Fresh, Wild, Fly and Bold" which featured a back-and-forth flow between Caz and his fellow group members. The group would release their only LP, Troopers, in 1988. Caz himself released a few singles in the 1980s before dropping his first solo album, The Grandest of Them All in 1992. He would stay somewhat under the radar from a recording standpoint, but would appear here and there on certain tracks and participated in several documentaries, representing the first wave of Hip Hop.
Today, Grandmaster Caz isn't rapping as much as in his younger days, but does host Hip Hop sight-seeing tours in New York City. He is, perhaps, the perfect guide for a Hip Hop tour, as he is one of the few people that was there for the beginning of Hip Hop. In the 1970s, he was known to hang around DJ Kool Herc as he made his rounds in Bronx apartment buildings, hosting parties as a DJ. Caz was one of the fundamental early MC's, and like Kool Moe Dee and Kurtis Blow, was able to deliver some of the early conscious rhymes that really helped Hip Hop gain footing in its early years. Caz is one of the pioneers, and deserves recognition for his early contributions to Hip Hop.
Fat Joe – South Bronx There is no artist on this list whose music is more popular and well-known worldwide than Fat Joe. Before his days of club-banging pop rap, Fat Joe was a formidable MC who came up through the ranks on the tough streets of the South Bronx. He emerged in 1992 as Fat Joe da Gangsta and quickly became an associate of the D.I.T.C. crew. In 1993, Fat Joe released his debut, Represent, which was and still today is celebrated for its relentless rapid-fire delivery, and clever lyricism and wordplay, something that Fat Joe would become increasingly known for as the 1990s went on. The song featured the ambitiously lyrical "Flow Joe", which remains one of Fat Joe's most celebrated singles.
By 1995, Fat Joe was turning out what would be his strongest material, and released Jealous One's Envy.  The album displayed more of the same from his debut, and featured guest appearances from KRS-One on "Bronx Tale" and Raekwon on "Respect Mine". The production was a bit stronger than his first effort, featuring tracks done by Diamond D, L.E.S., and DJ Premier.
He would release another album in 1998, Don Cartagena, which leaned in a bit more of a mainstream direction, but managed to stay lyrical as ever. Big Pun, who came up under the tutelage of Fat Joe, would make early appearances on this album, and would contribute heavily to the album's lyrical theme. The Terror Squad, which included Pun and couple other Bronx rappers, was on the rise during the time of Don Cartagena. The guest appearances were even more notable on this album, but by this time, Fat Joe was a major player in Hip Hop, and was heading towards stardom.
After the turn of the century, Fat Joe's popularity skyrocketed, and he became one of the hottest mainstream artists. Despite a major decline in quality of his music beginning with 2001's Jealous Ones Still Envy, Joe would remain a constant force in mainstream Hip Hop through the rest of the decade, releasing six more albums by 2010, a few of which sold impressively. These later efforts made Fat Joe one of the most successfully-selling artists out of the Bronx. While his 21st-century releases were not as lyrical and raw as his first three albums, he left a major mark on Hip Hop and took Bronx-based Hip Hop to the mainstream like no artist from the Bronx had at that time.
Percee P – South Bronx Percee P is a Bronx-based rapper that outside of one somewhat well-known solo album and a few guest appearances, many people may not be aware of. Call Percee P a part-time rapper if you will, but on each track he appears on, he takes the utmost pride in an absolutely jaw-dropping flow and delivery. He began rhyming in his teens, and was noticed in the early 1990s. He would release his first single with DJ Ekim in 1992, titled "Now They Wanna See Me / Puttin' Heads to Bed". This incredibly impressive lyrical display put Percee P on the map, and he became somewhat of an underground legend.
He would quickly be noticed by D.I.T.C's Lord Finesse, and would be included on Finesse's 1992 album Return of the Funky Man. He would also appear on tracks on albums by Canada's Maestro Fresh-Wes in 1994, and would also appear on Kool Keith's project The Cenobites' self-titled EP in 1995. Percee P is also notably known for being heavily featured on underground Long Island rapper Aesop Rock's 1997 debut, Music for Earthworms.
The 2000s would be kind to Percee P, as he continued to make reveled cameos on highly-celebrated underground albums, such as Jurassic 5's Power in Numbers, released in 2002; Jedi Mind Tricks' Visions of Gandhi, released in 2003; Jaylib's Champion Sound, released also in 2003; and Edan's Beauty and the Beat, released in 2005.
He garnered so much of a cult following from these few guest appearances, that he was signed to a deal and finally put out his solo debut in 2007, Perseverance. The album was critically acclaimed, and gave listeners more than a verse or two of his capabilities. This would help cement Percee P's legacy as one of the underappreciated greats from the Bronx. Percee P's incredibly rhyming talents, which culminated in an excellent album in 2007, give Percee P a well-deserved spot on this list.
Other Honorable Mentions
T La Rock
Positive K
Posdnuos
AG
Tim Dog
Nine
D-Nice
Lord Tariq
Peter Gunz
Geechi Suede
Sonny Cheeba