9 Of The Most Disappointing Hip Hop Albums Of 2020: 2020 will go down in history as a terrible year in general, but it will be remembered as an excellent year for Hip Hop – lots of truly great Hip Hop albums were released this year. There have been a lot of terrible rap releases too, but because there's so much quality Hip Hop on offer, HHGA pays little attention to output from the autotune trappers.
The albums on this list are not terrible (not all of them anyway), but they are disappointing. Artists such as 6ix9ine and Kodak Black can not disappoint because wackness is expected in their case, but the artists listed here can – and should – have done better than what they did this year. With their output this year they all disappointed. Some worse than others, but all the albums listed in this piece were unsatisfying for a variety of reasons. There's no real ranking here, the albums are loosely ordered from somewhat disappointing to worse.
Please remember there's no need to get upset reading this – this list reflects nothing more than an opinion. If there are albums here that you count as personal favorites of the year, more power to you – nobody's saying you are wrong, it just means we have different opinions. So, how do you feel about the albums mentioned here? Do you think these entries are disappointing too or do you like (some of) them? Why? Share your thoughts!
Eminem - Music To Be Murdered By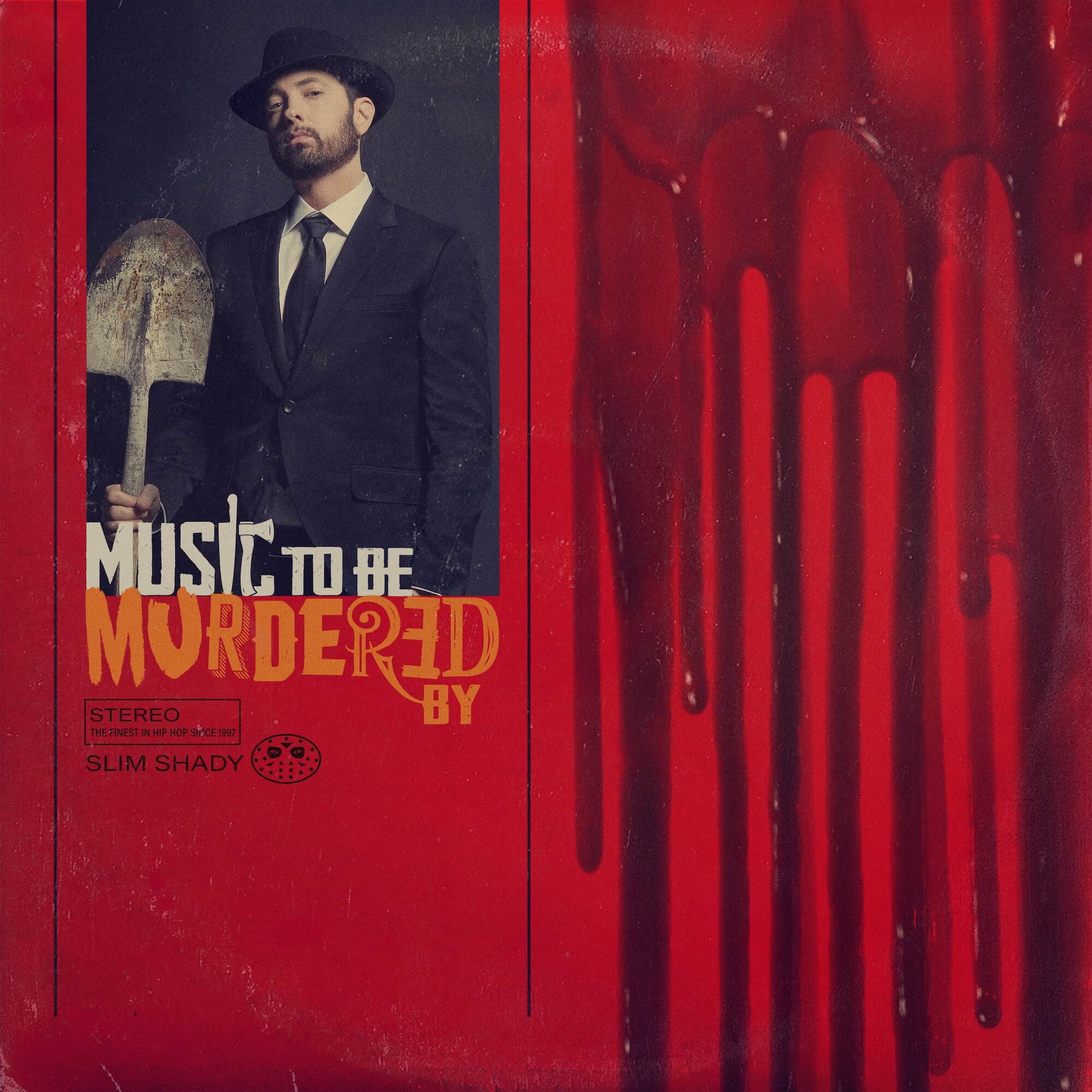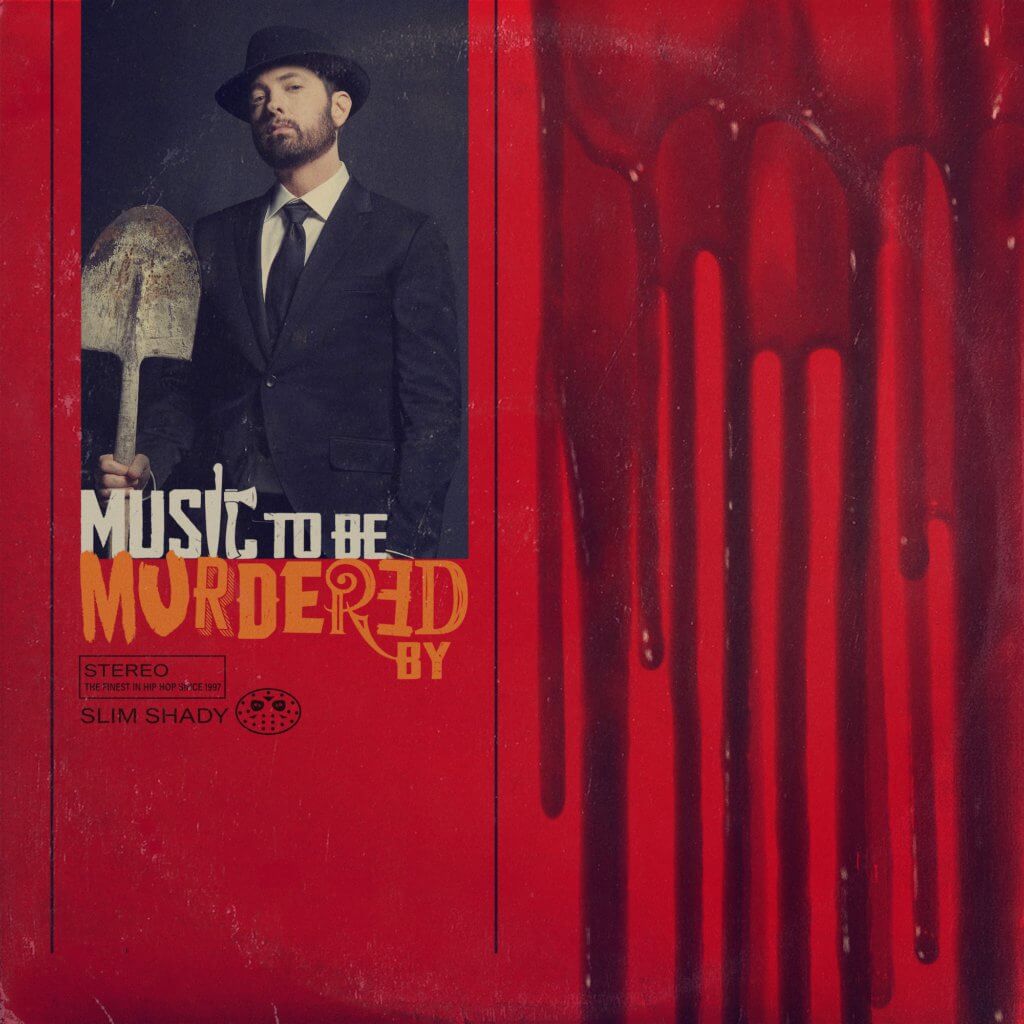 These days there seem to be a lot of people suffering from 'Eminem Derangement Syndrome' – lots of folks are ready to sh*t on everything Eminem does, no matter what (just like they will auto-praise anything media darlings like Westside Gunn, Kendrick Lamar and Tyler The Creator drop, no matter what). Music To Be Murdered By has its flaws, but it's not the trainwreck some make it out to be – it's not anywhere near as bad as Revival (2017) was. It's more on par with Kamikaze (2018) – a mixed bag, with highs and lows.
The bad: at 17 full tracks, the album is too long with too many weak songs (especially "Those Kinda Nights" with Ed Sheeran is terrible). The features and hooks on songs like "Unaccomodating", "Leaving Heaven", and "No Regrets" kind of suck, with guests like Young MA, Skylar Grey and Don Toliver (and Ed Sheeran) obviously on this album for no other reason than for marketing purposes – but their presence doesn't do the quality of the album any good. Then there are some weak trap beats here and there and a few cringe-worthy lyrics (a reference to the terrorist attack during an Ariana Grande concert where 22 (mostly) kids were killed being in especially bad taste).
The good: tracks like "Godzilla" (despite a meh posthumous appearance by Juice WRLD)", "Yah Yah" (featuring Royce Da 5'9″, Black Thought, and Q-Tip), "I Will" (featuring KXNG Crooked, Royce da 5'9″, and Joell Ortiz), "Darkness" (honing in on mental health issues and gun violence and drawing a parallel between the two) and "Premonition" are vintage Eminem. Also, Eminem shows and proves he still has the lyrical skill to blow most other rappers out of the water.
Eminem should have left 6 or 7 tracks on the cutting room floor, then Music To Be Murdered By would have been great. As it is, the album has its moments and is not all bad – it's just too cluttered with weak beats and corny hooks to be rated much above average. 6.5/10
Eminem - Music To Be Murdered By – Side B
Eminem is one of the GOATS – no discussion about that – who had his peak around the turn of the millennium: The Slim Shady LP (1999), The Marshall Mathers LP (2000), and The Eminem Show (2002) are indisputable classics. Since then, Eminem's output has been more miss than hit – Relapse (2009), generally underrated, was his best album since The Eminem Show.
Eminem hit his lowest point with Revival (2017), and even if both Kamikaze (2018) and Music To Be Murdered By were a step up from that disaster, he didn't fully redeem himself with them. Music To Be Murdered By – Side B is solid enough, but it's not that album either.
Music To Be Murdered By – Side B is Eminem's 16-track bookend to January's Music To Be Murdered By. Music To Be Murdered By was a mixed bag and this companion LP is the same. Like on the first one there are plenty of flashes of Eminem's lyrical brilliance, but with way too many juvenile one-liners there is just as much corniness. Also, like so many Emimen albums in the last 20 years, the album is plagued by mediocre beats, weak choruses, and unnecessary guest spots (autotune crooners like Ty Dolla Sign and White Gold shouldn't have a place on an Eminem album).
All in all, Music To Be Murdered By – Side B is a little more consistent than Music To Be Murdered By is. There is a marginally less cringe here, and Eminem sounds more 'comfortable'. But even if Music To Be Murdered By had deeper lows, it had higher highs too. There is no "Darkness" on Music To Be Murdered By – Side B. And the overabundance of trap-like beats brings this album down a notch or two as well. A track like "Zeus" symbolizes the album: great wordplay diminished by a weak beat and a weak hook.
Best tracks: "Alfred's Theme", "Discombobulated", "Higher", and "Book Of Rhymes" (which presents the interesting juxtaposition of having DJ Premier scratching over a trap beat).
Keep the best 14 or 15 tracks from both albums and the result is a GREAT Eminem album, as it is we have two mediocre albums that despite their good moments ultimately do not have enough replay value to reward them with repeated listens. 6.5/10
Reks - T.H.I.N.G.S. (The Hunger Inside Never Gets Satisfied)
Reks is one of our favorite emcees, so this album came highly anticipated. So it pains to say that Reks' twelfth studio album is a bit of a mixed bag. At 19 tracks and one hour of playing time, T.H.I.N.G.S. (The Hunger Inside Never Gets Satisfied) is a long album, but Reks has proven in the past that delivering a consistent lengthy project usually isn't a problem for him. T.H.I.N.G.S. is too long though, there are a bunch of tracks that should have been left off.
Reks is a great lyricist, but he only shines sporadically on this album – his rhyming certainly is not on par with his work on his best albums Grey Hairs (2008), Rhythmatic Eternal King Supreme (2011), Straight, No Chaser (2012), and The Greatest X (2016). But the biggest problem on T.H.I.N.G.S. are the meandering beats and the weak hooks – there's too much 'meh' here.
That said: there are dope tracks too, like 'T.H.I.N.G.S.', "Civilized Barbarians, "Ego", "White House", "Benjamin's Dead", "King Of The Town", and "The Complex" (with a verse from the incomparable Pharoahe Monch) – but all in all it's not enough to count this album among Reks' best.
Make no mistake: even a weak Reks album is better than a lot of rappers' best, but from Reks better is expected. 6/10
The Lox - Living Off Xperience
The LOX: Sheek Louch, Styles P, and Jadakiss. Three of the best emcees active in the last two and a half decades, who have never succeeded in dropping a consistent album, not as a group nor as solo artists. It's arguably Sheek Louch who has put together the best solo discography of the three, but Jadakiss and Styles P have never been able to parlay their rhyme skills into an album to match their level of lyrical ability. There's usually little wrong with their pen game, nor with their flows, but they always manage to find beats that don't quite gel with their bars, or they mess up their songs with corny choruses or weak R&B hooks.
This group album exemplifies their careers. Not surprisingly, there is strong lyricism – but unfortunately, about half of the tracklist consists of bubblegum pop songs. For every "Gave It To "Em" or "Come Back, or "Think Of The Lox" – the best track of the album with features from Westside Gunn and Benny The Butcher – there is a meh semi R&B track like "My America" or a must-skip like "Miss You" (with the awful autotuner T-Pain), or an ill-conceived dud like "Dirty Dirty".
Living Off Xperience: an inconsistent affair, entirely in line with what these three have been doing for 25 years. 6/10
Jadakiss - Ignatius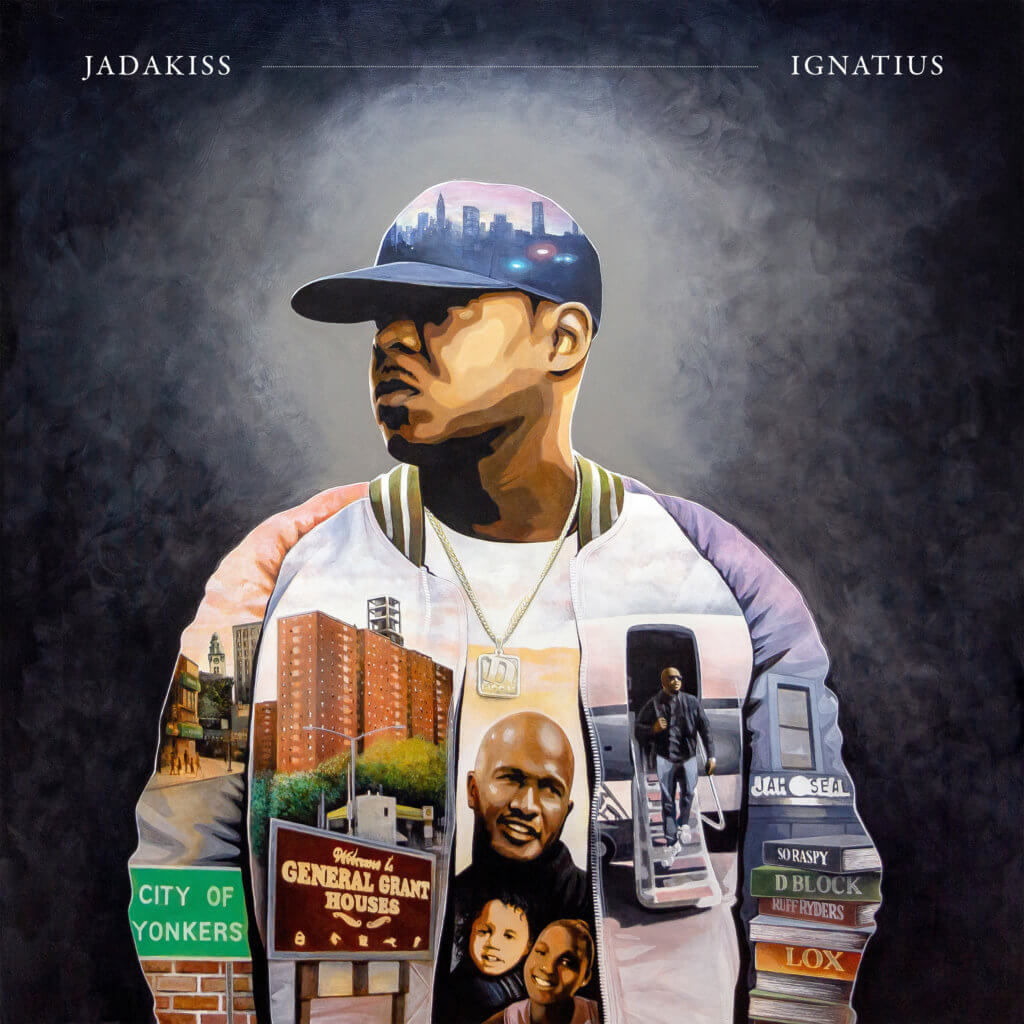 Much like his L.O.X. colleagues Sheek Louch and especially Styles P, Jadakiss has never been able to translate his undeniable mic skills into a classic album befitting his reputation as a top-tier emcee. His first two full-lengths – Kiss Tha Game Goodbye (2001) and Kiss Of Death (2004) – were merely OK, later projects like The Last Kiss (2009) and Top 5 Dead Or Alive (2015) were mid at best. Is Ignatius the album that finally elevates Jadakiss to the next level?
The answer, unfortunately, is no. Ignatius is a disappointment – at least for those who were still hoping Jadakiss would finally prove himself able to come out with a potential classic. Maybe Ignatius is exactly what was to be expected, giving his track record. Ignatius is not terrible, not that bad, but it sounds at least ten years out of date, and not in a fun throwback kind of way.
It all starts kind of promising with the first two tracks – "Pearly Gates" is a dope album opener, and "Huntin' Season" is the best track, with Pusha T delivering the best guest performance on the album. After that, it all quickly descends into poppy genericness, with decent enough rhymes but too many weak beats, too many features, and mostly terrible sing-songy R&B choruses to dead any Hip Hop momentum the album otherwise might have had. Seeing as Jadakiss usually shines when he appears as a featured artist on other people's albums or when he gets to flex his freestyle or battle skills, it's disappointing he doesn't seem to able to put together a top-quality project for himself.
The question is who is Jadakiss trying to reach with an album like Ignatius? Who does he think his audience is? Is he trying to stumble his way into a pop hit? The thing is that Ignatius will probably not reach the audience that might like this kind of pop-rap, while at the same time it alienates the audience that knows Jadakiss' skill as an emcee and that would lap up a hard-hitting boom-bap album from an emcee like him.
The fact that Jadakiss did Ignatius to honor the memory and the wishes of his friend and Ruff Ryders A&R Ignatius "Icepick Jay" Jackson (who tragically died from colon cancer in 2017), is a beautiful thing – but it doesn't automatically mean the album is a classic. Oh well, it is what it is – what's left is the conclusion that after Ignatius, Jadakiss, unfortunately, will remain part of that group of top-tier rappers who have never released a great album. 6/10
Xzibit, B-Real & Demrick - Serial Killers Presents: Summer Of Sam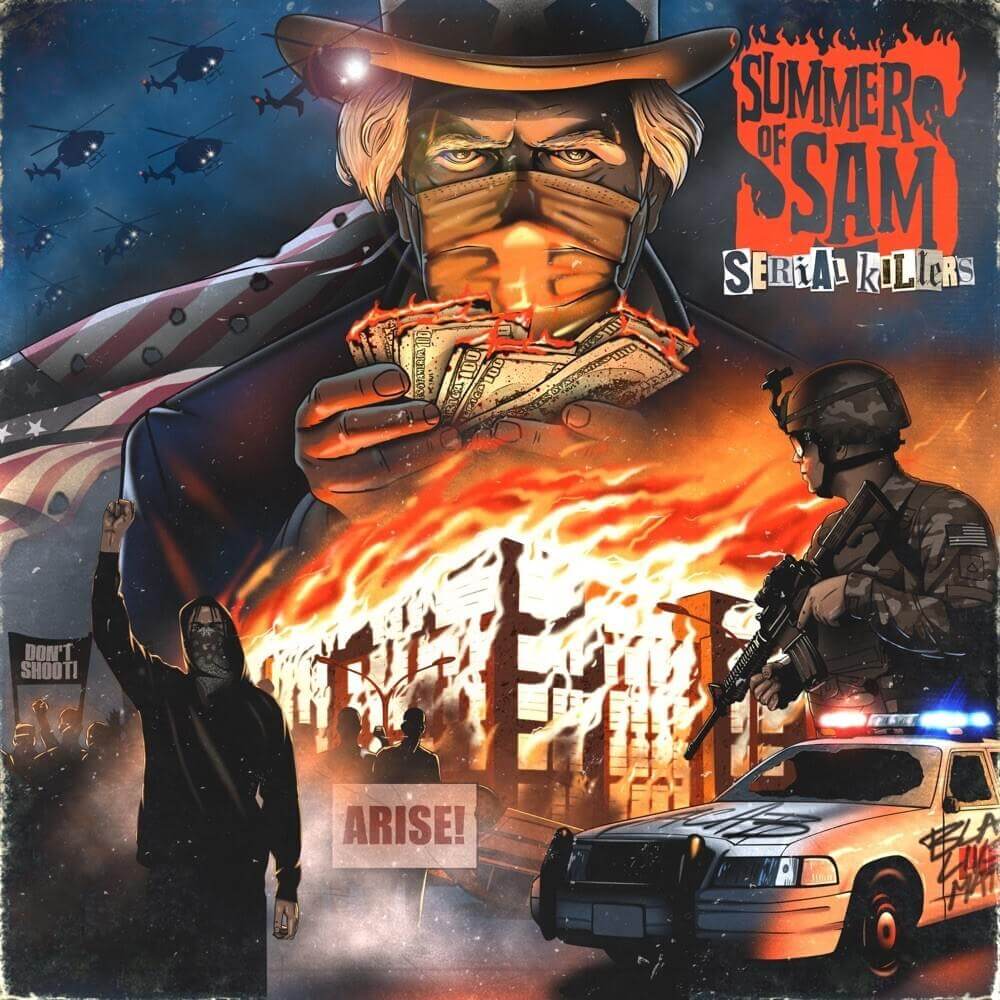 Summer Of Sam is a step up from Xzibit, B-Real & Demrick's earlier Serial Killers mixtapes, but not by much. The beats are the weakest aspect of this project, but lyrically there is nothing memorable either – not in the positive sense of the word anyway. A project like this one attracts attention because Xzibit and B-Real are involved, but being an industry icon is not enough to automatically elevate an album to a higher level. Guests like Snoop Dogg, Busta Rhymes, and DJ Quik can't save Summer Of Sam either. A few OK songs out of the 12, but a bunch of really bad ones too ("Quarantine, "Loaded, and "Man Down" especially). Overall disappointing this one because we know these guys can do better. 5.5/10
T.I. - The L.I.B.R.A.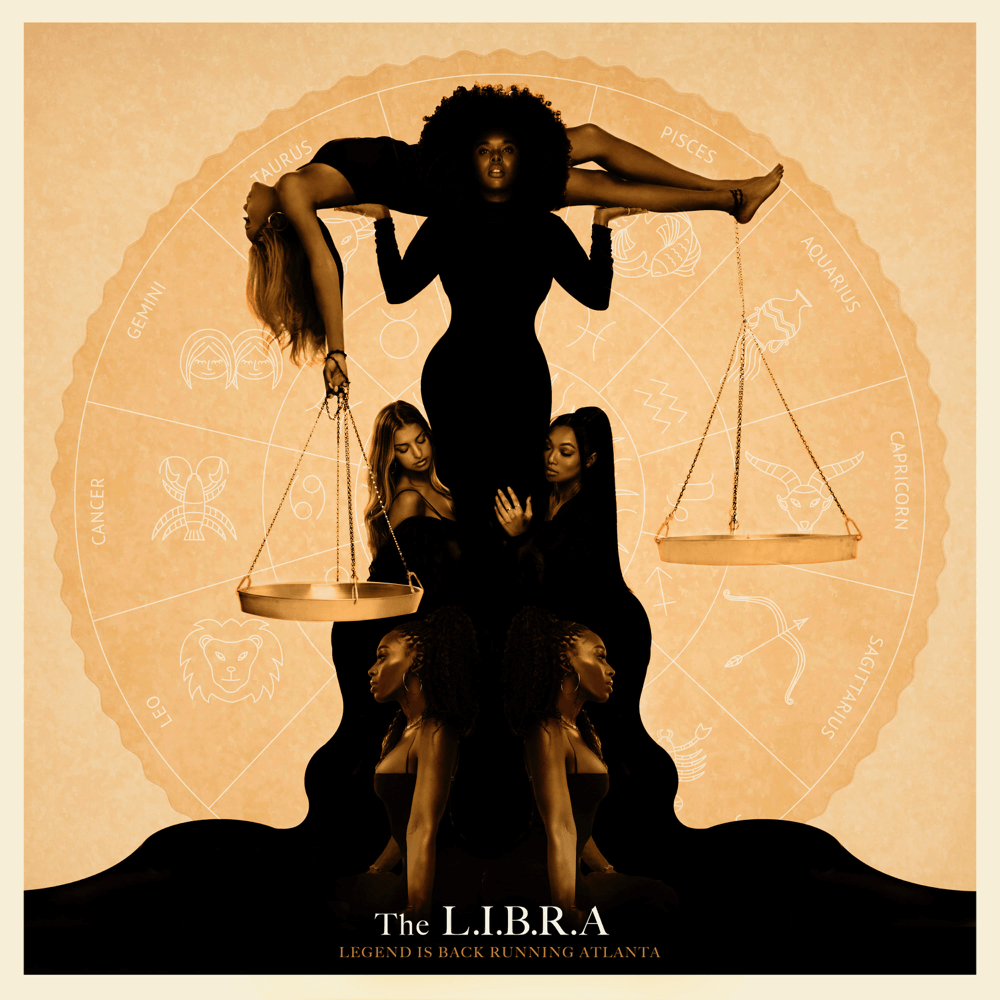 Whether you like T.I.'s sound or not, there's no denying he has at least one album on his name (Trap Muzik, 2003) that can be called a classic. He is one of the originators of the trap genre, and back then you still needed some actual skill and talent to get by (instead of the social media marketing savviness that determines fame and fortune these days).
The L.I.B.R.A. sports an impressive list of features: 21 Savage, Benny the Butcher, Conway the Machine, Jadakiss, John Legend, Killer Mike, Rapsody, Rick Ross, Snoop Dogg, and Young Thug make appearances, among a bunch of others. The running time of the album (68 minutes) and all these guests make The L.I.B.R.A. feel like a compilation album – also because artists like Benny, Conway, Jadakiss, Killer Mike, Rapsody, John Legend are not typical guests on a trap project. The L.I.B.R.A. is not even strictly trap in any case – it's a strange kind of blend of trap, R&B, and street rap, with a couple of fine tracks but with its share of filler as well.
Despite the knocks against it (being overlong, having too many guests, incoherence), The L.I.B.R.A. is not terrible, it's just that it could have (and should have) been better. 5/10
Pop Smoke - Shoot For The Stars, Aim For The Moon
Pop Smoke was a unique talent. When Pop Smoke played his strength – churning out UK Drill type bangers – he had something going on that separated him from the rest of the pack – and there are definitely some strong, typical Pop Smoke tracks on this posthumous debut album.
After Pop Smoke's death, it was 50 Cent who personally took it upon himself to finish the album. Was it his involvement that turned Pop Smoke from a grimy hardcore drill rapper into a by-the-numbers trap artist? Would Pop Smoke have been content with how this album turned out? Whatever the case, there's too much pandering to the mainstream here, with too many trap and R&B infused songs (especially towards the end of the tracklist) that bring the album down. For a mainstream album Shoot For The Stars, Aim For The Moon is not that bad, but ultimately it's too bland to be memorable. 5/10
Joyner Lucas - ADHD
So Joyner Lucas had released no less than 9 songs appearing on this album in the last year and a half, before finally tying them together, adding 5 new ones (and 4 annoying skits). Talk about a terrible album roll-out strategy.
For a while it looked like Joyner Lucas might be an exciting new talent, but his official debut album ADHD does not pay off on that promise. Any album that starts of with an awful 3-minute skit tests patience and goodwill of course, but maybe Lucas thought he needed some skits to have a link to the album title? Whatever, there's is no common theme discernable in the songs, other than they are mostly of the generic pop-rap/trap type, even if Lucas himself seems to be seeing himself as some kind of a Hip Hop purist or something.
Joyner Lucas' ADHD is mid, mediocre, bland, generic, boring, – all these things. Just like all those pop-rap releases, no better, no worse. That Chris Tucker skit was on point, though. 5/10