New York City has given Hip Hop some of its best and most celebrated MC's. While the lyrical aspect of a Hip Hop song or album often draws the most attention, the musical score that accompanies the MC's voice must also be given heavy consideration. Oftentimes, the beat of a Hip Hop song is made by someone other than the MC, but this is not always the case. Whoever makes the beat of a song is commonly known as the producer, even if their role may not exactly be the same as a music producer in a traditional sense. Hip Hop re-created the definition of a "producer", and the term, for decades now, has been synonymous with "beat-maker" in Hip Hop music and culture.
Since New York City is the undisputed mecca of Hip Hop, as well as the culture and music's birthplace, I thought there would be no better place to take a deep dig into city's finest and most accomplished from "behind the boards". On this list, I'll run down what I believe to be the ten best producers from New York City. I purposely geared this list towards New York City as opposed to the east coast in general just because there can be some ambiguity as to what includes an east coast producer. For example, Detroit's J Dilla, one of Hip Hop's greatest producers of all-time, could, in some instances, have his sound classified as east coast Hip Hop, though his sound is more indicative and influential towards a more "Midwestern" sound. Since there is quite a bit of a gray area there, and there will be with other producers as well, I decided to hone in on only the best producers that made their name in New York City Hip Hop.
10. The Alchemist
I kick off this list with an artist who, before he became famous as a producer, had very little connection to New York City. The Alchemist was born and raised in the unlikely paradise of Beverly Hills, California, and had his career beginnings on the west coast. With a classmate in Beverly Hills, he formed a duo named The Whooliganz in the early 1990s. The group attracted the attention of Cypress Hill's B-Real in the middle 1990s, and were extended an offer to join the Cypress Hill-affiliated group Soul Assassins. The Whooliganz would fail, but Cypress Hill's DJ Muggs would become a mentor to Alchemist. Muggs gave Alchemist a hand in producing a few lesser-known Cypress Hill songs, and eventually turned Alchemist on to west coast underground unit Dilated Peoples, which included long-time friend, rapper Evidence. Alchemist would produce for Dilated Peoples, Evidence and fellow Los Angeles rapper Defari, but it was yet another connection made possible by DJ Muggs that would take Alchemist to new heights.
Muggs had become friends with legendary Queens duo Mobb Deep on tour after Mobb Deep's explosion and rise to prominence in the middle 1990s. Sometime in about 1998, Muggs introduced Alchemist to the duo, who were looking to evolve their hardcore sound to new levels as Hip Hop's "shiny suit era" began to take over. Alchemist was subsequently recruited to produce two tracks on Mobb Deep's fourth album, 1999's Murda Muzik. While the volume of work may not have been as impressive as on certain records Alchemist had worked on in Los Angeles, the audience reached with Murda Muzik was one that Alchemist probably could have never imagined. The album debuted at #3 on the Billboard music charts in America, and would quickly go on to sell over one million copies in the US alone. Muggs produced the tracks "Thug Muzik" and "The Realest", which stand as two of the strongest beats on the entire album.
All of the sudden, due to those Mobb Deep tracks, Alchemist became one of the east coast's most sought-after producers. He would contribute a track on Pharoahe Monch's 1999 underground classic Internal Affairs, and would produce four tracks off of Prodigy of Mobb Deep's 2000 solo debut, H.N.I.C. His quick affiliation with Mobb Deep led him to produce tracks for many of the relevant Queensbridge artists at the time, including Capone-N-Noreaga, Cormega, Nas, and Infamous Mobb. Alchemist would get another large amount of exposure after producing four tracks off of Nas' 2002 classic God's Son. He would also go on to contribute consistently to each of the Mobb Deep albums and mixtapes released in the new millennium.
Other New York City artists – as well as artists from other cities – would benefit from Alchemist's work. He would be recruited for production during the 2000s and 2010s by other New York artists, such as Diamond D, Jadakiss, Papoose, Ghostface Killah, Cam'ron, Joell Ortiz, N.O.R.E., Styles P, Kool G Rap, Sean Price, Roc Marciano, Joey Bada$$, Action Bronson, and many others. He would also end up doing beats for well-known Detroit and Los Angeles rappers such as Eminem, Elzhi, Snoop Dogg, Schoolboy Q, Earl Sweatshirt, and others.
Alchemist has also released a number of collaborative albums with New York rappers, including Prodigy of Mobb Deep and Action Bronson, as well as a collaboration with Havoc from Mobb Deep that was released just days before this article was written. Outside of New York, Alchemist has also released collaboration albums with artists such as California's Fashawn, New Orleans' Curren$y, Los Angeles' Evidence, Domo Genesis and Gangrene.
So it's clear that Alchemist's resume is impressive. His sound is equally impressive, finding a way to dig up some of the most unlikely samples (example: he used a recurring sample of a character screaming from the videogame Mario Kart 64 on Los Angeles rapper Schoolboy Q's 2012 song "Break the Bank"). In the early days with Dilated Peoples, Evidence and Defari, his sound definitely had a bit more of an underground, west-coast feel. However, when he started appearing on Mobb Deep albums, his beats told the story of a producer who may as well have spent his formative years in the darkest depths of New York City, fitting perfectly over the gritty New York street tales told by Prodigy and Havoc (see "Thug Muzik" in particular).
While Alchemist is not just an east coast producer, and certainly does not hail from the east coast, it isn't hard to recognize that his most success and exposure came through his work for New York rappers. Therefore, Alchemist easily makes this list. He continues to work frequently today, evolving his sound further, and continuing the trend of collaboration albums with artists. His story is impressive, coming from an area where Hip Hop likely is hardly acknowledged, to end up making the instrumental scores to some of the most scathing late 90's and new millennium New York street anthems.
9. Q-Tip / Ali Shaheed Muhammad
Many casual fans of A Tribe Called Quest don't realize just how special the production on their work is. And the fact that 99.5% of all Tribe songs featured "in-house" production from Q-Tip and DJ Ali Shaheed Muhammad show just how talented these two guys are. There is a bit of a shroud over how much Muhammad actually contributed to the production, and many sources cite Q-Tip as the main contributor to all beats. It is no secret that as well as being a talented rapper, Q-Tip was a multi-instrumentalist and musical genius, and he flaunted his work and skills on each Tribe album. But at least some credit must also be given to Muhammad, as he did apparently have a hand in producing many of Tribe's greatest cuts.
The Low End Theory and Midnight Marauders are often hailed as two of the best Hip Hop albums of all-time. Not only are the albums driven by thoughtful lyrics and rhyme schemes from Q-Tip and the late, great Phife Dawg, but the beats have a fresh, unique, extraordinary sound to them. The beats on these two albums – as well on Tribe's first album, 1990's People's Instinctive Travels and the Paths of Rhythm, and their fourth and fifth albums, 1996's Beats, Rhymes & Life and 1998's The Love Movement – featured a dominant leaning toward jazz, soul and R & B samples. Tip and Muhammad's drums are known for being crisp and pounding, especially during the Midnight Marauders and Beats, Rhymes & Life era.
Among the duo's best production work with Tribe are "Can I Kick It?", "Bonita Applebum", "Check the Rhime", "Jazz (We've Got)", "Electric Relaxation", "Oh My God", "Mind Power" and "Stressed Out". While some Tribe songs stand out, nearly every song features smooth, jazzy, rhythmically-syncopated production that has a unique, signature sound. While Tribe's early work was much more sample-based, the later work features what seems to be original compositions that are layered very thickly over those signature drums.
In the middle 1990s, after the release of Midnight Marauders, Muhammad and Tip helped discover a young producer from Detroit named Jay Dee, or J Dilla. The two Tribe members would join forces with Dilla to create the production team The Ummah, which would be responsible for the production on the last two Tribe albums. So essentially, Beats, Rhymes & Life and The Love Movement were produced by Q-Tip, Muhammad and J Dilla. The Ummah would also produce Q-Tip's solo album Amplified, released in 1999, shortly after the initial breakup of the group, along with tracks between 1996 and 1998 for Keith Murray, Da Bush Babees, Busta Rhymes, Whitney Houston, and others.
In addition, Q-Tip would end up producing, by himself, a number of notable tracks in the middle 1990s for non-Tribe affiliated artists. Sometimes going by the name "The Abstract", Tip would most notably provide production for the song "One Love" off of Nas' 1994 debut Illmatic. Other contributions from Q-Tip would include Apache's "Gangsta Bitch" in 1993, Mobb Deep's "Give Up the Goods (Just Step)", "Temperature's Rising" and "Drink Away the Pain" (all from Mobb Deep's 1995 breakout album The Infamous), as well as a number of tracks for R&B stars Whitney Houston and Mariah Carey.
Q-Tip and Ali Shaheed Muhammad should be recognized far and wide for their work with Tribe, as well as with The Ummah. They had a knack for jazzy beats like no other, and were responsible for nearly everything A Tribe Called Quest did musically. How much Muhammad actually contributed is, again, a bit of a mystery, but he must be acknowledged in addition to Q-Tip since the two were essentially part of a production team at first, adding J Dilla in later years. There has never been, and there probably will never be, a Hip Hop group as influential as A Tribe Called Quest, and you can bet that you'll never again hear beats on the unique level of Tribe's albums. All credit for this goes to Q-Tip and Ali Shaheed Muhammad, earning them a spot on this list.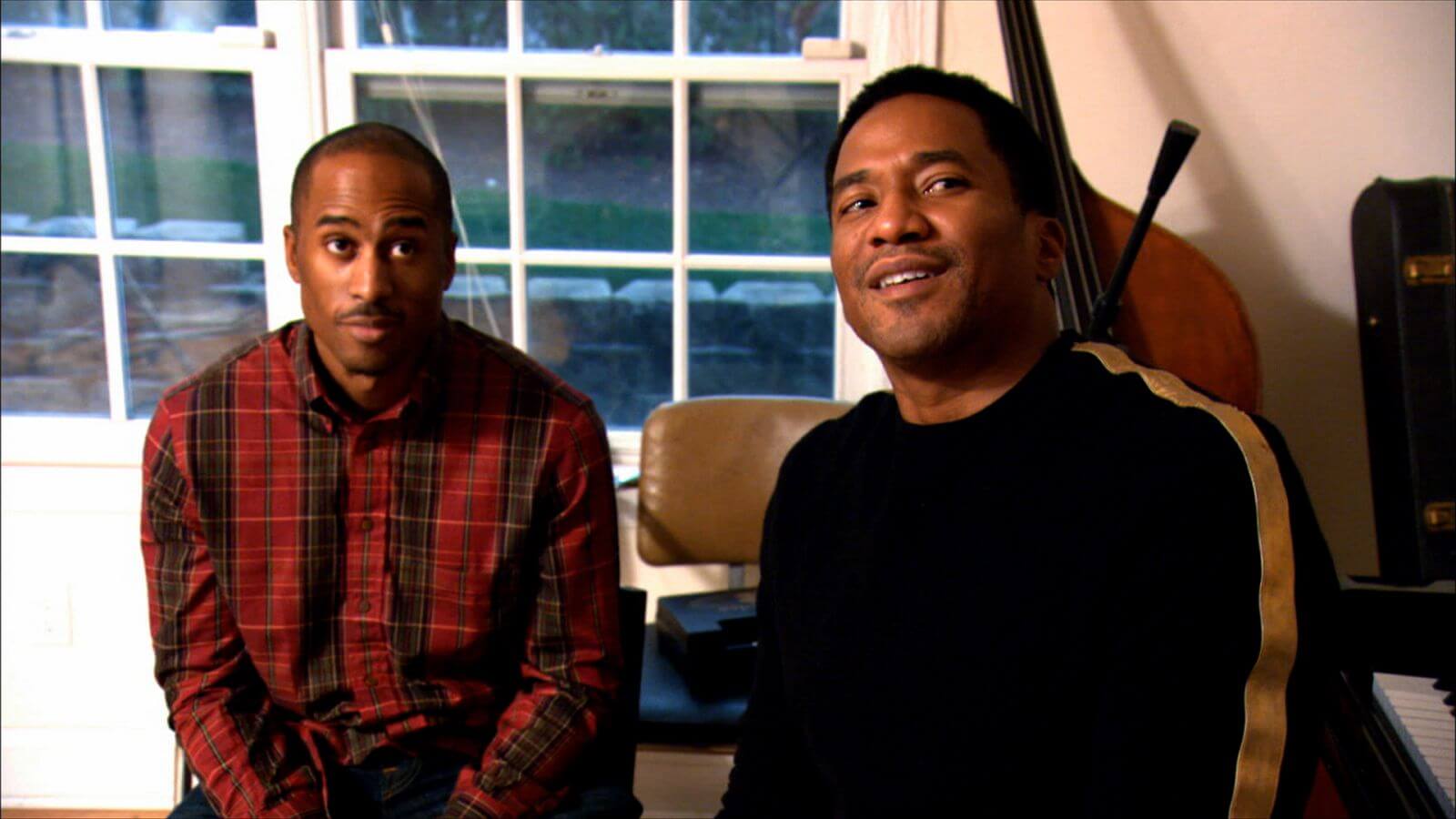 8. Havoc
Mobb Deep is a duo that dropped two of Hip Hop's most hardcore and influential albums of the middle 1990s. While the group's more talented lyricist, Prodigy, often gets a lot of credit for what Mobb Deep has done, an equal amount of recognition deserves to go to Havoc, who contributed both rhymes and some of the darkest, most menacing beats of all-time. He was and still is the main man behind the boards for Mobb Deep, and while the duo sort of lost their classic form after the turn of the century, Havoc is still a producer that has the passion for making unique beats, and continues to evolve to this day.
Mobb Deep first gained recognition in 1993 with the release of their debut Juvenile Hell. Both members were just 17 or 18 years old when the album was recorded, and the album's overall sound showed their lack of experience. While the album featured a somewhat notable production lineup, including names such as Large Professor and DJ Premier, Havoc and even Prodigy contributed a handful of their own beats to the album. Juvenile Hell was met with lukewarm acclaim, but it was an album that Mobb Deep seemingly needed to get out of the way, and an album where Havoc would work out the amateur kinks of being a renowned Hip Hop producer.
Havoc's graduation to a production great became very apparent on the duo's 1995 album The Infamous. The album's production was handled almost entirely by Havoc this time (Q-Tip handled the tracks that Havoc didn't), and an evolution in Havoc's sound was quite obvious. Gone were the primitive sounds from Juvenile Hell; in was an incredibly dark, menacing sound that featured some of Hip Hop's most unique production until that time. The album was driven by the timeless classics "Shook Ones Part II" and "Survival of the Fittest", both of which featured a terrifyingly-dark piano loop over some of the hardest drums known to mankind. Havoc also laced classics like the anxiously-jazzy "Q.U. – Hectic" and the menacing, pulsating imminent trouble set forth by the instrumental of "Eye for an Eye (Your Beef Is Mines)", which featured a young Nas and Raekwon.
The Infamous was a commercial and critical smash, and would build a ton of hype for 1996's Hell on Earth. The album would turn out to be even darker production-wise than The Infamous (many people thought this would never be possible). More dark piano loops persisted on the 2Pac diss song "Drop A Gem On 'Em" and the cool yet unforgiving "Get Dealt With". Pain and suffering existed in both the beat and lyrics of "Hell on Earth", while a slightly lighter instrumental atmosphere prevailed on "Extortion", featuring Method Man. Hell on Earth saw Havoc's production evolve further, and is some of his finest work, along with The Infamous.
Mobb Deep wouldn't emerge again until 1999, when the gritty, dusty trend of muffled hardcore, boom-bap beats had deteriorated into a trend towards shiny, sparkling instrumentals, made possible by an explosion in technology by the late 1990s. Murda Muzik did manage to mix Havoc's unforgiving, hardcore production with the new technology, and the album saw outside producers for the first time since The Infamous, though Havoc still handled the majority of the beats. The album was one of Mobb Deep's last acclaimed albums, featuring a late 1990s version of the sound that had made them so famous.
While Havoc continued to make a handful of incredible beats on Mobb Deep's new millennium albums, the lyrical quality dropped tremendously, and Mobb Deep ended up signing with 50 Cent's G-Unit label. 2001's Infamy, 2004's Amerikaz Nightmare and 2006's Blood Money all lacked in overall quality, although if there's one thing those albums had going for them, it was Havoc's production. Mobb Deep would return in 2014 with The Infamous Mobb Deep, which flew under the radar but was quite underrated due to a return to classic Mobb Deep sound. Also, Havoc would release a collaboration album with The Alchemist in 2016.
Other than for Mobb Deep, Havoc would produce two of the better tracks off of Nas' 1996 It Was Written, and would contribute during the same period to artists such as Foxy Brown, The Almighty RSO, Notorious B.I.G., LL Cool J, Capone-N-Noreaga, and others. In more recent years, Havoc has produced for artists such as Lloyd Banks, 50 Cent, Eminem, Bad Meets Evil, 40 Glocc, Kanye West, and others. Havoc released three self-produced solo albums as well between 2007 and 2014.
While Havoc built his career on an extremely hardcore sound, he found a way to evolve his style in the 21st century to stay relevant. This is quite evident based on the fact that in this decade alone, he has appeared as a producer on albums by Eminem and Kanye West, with two tracks contributed to West's 2016 release The Life of Pablo. Havoc is clearly still in demand, and seems to always want to try something new sonically, even if his roots are based on a simple, hardcore formula. A good producer will find a way to evolve and maintain relevancy – Havoc has had no trouble doing just that.
7. Diamond D
Along with Lord Finesse and Showbiz, Diamond D is an in-house producer for the Bronx-based D.I.T.C. (Diggin' In The Crates) Crew. He is perhaps the best-known of those producers, and has an incredibly impressive resume spanning over 25 years. He is one of the purest "boom-bap" producers, and found plenty of creative ways to flip jazz samples, especially in the 1990s. After floating around on a few projects in the first couple of years in the 1990s, Diamond D proved that he was a competent rapper as well as a talented producer with the 1992 release of his seminal album, Stunts, Blunts and Hip Hop. Released under the artist name Diamond D and the Psychotic Neurotics, the album featured a ton of lush samples over dusty, hardcore drums. While Lord Finesse, The 45 King and even Q-Tip make production appearances, most of the album was produced by Diamond D, who single-handedly made a name for himself on the album. The album was driven by classic singles such as "Best Kept Secret" and "Sally Got a One Track Mind".
Diamond D would follow up with four more solo albums between 1997 and 2014, though none of those releases came close to the magnitude of Stunts, Blunts and Hip Hop. This is perhaps due to the fact that D was seemingly focused on providing production for as many different artists and projects as possible. The years between 1993 and 1996 would prove to be quite fruitful, with D contributing multiple tracks to Fat Joe's first two albums, Fu-Schnickens' second and final album, Nervous Breakdown, one track from House of Pain's 1994 record Same as It Ever Was, "Groupie Therapy" from The Pharcyde's 1995 classic Labcabincalifornia, two tracks for KRS-One's 1995 self-titled album, two tracks for Tha Alkaholiks 1995 underground classic Coast II Coast, "The Score" from the multi-platinum 1996 Fugees album The Score, three tracks from Brand Nubian member Sadat X's 1996 debut Wild Cowboys, and "Bird's Eye View" from Xzibit's 1996 debut At The Speed of Life.
In 1997, Diamond D would focus on his second solo album, Hatred, Passions and Infidelity before jumping right back into the limelight as a top-tier producer around the turn of the century. He would produce the song "Hip Hop" off of Mos Def's seminal 1999 debut Black on Both Sides, three tracks from Pharoahe Monch's 1999 solo debut Internal Affairs, the song "Wife In Law" from Busta Rhymes' 2001 platinum record Genesis, as well as tracks for many other, more underground artists. While Diamond D would slow down into the 2000s as Hip Hop became more underground-focused, he has still emerged in the past ten years here and there to produce a few tracks for yesteryear greats such as Sean Price, Fat Joe, Dilated Peoples, and for a D.I.T.C. compilation in 2016.
While many may cite fellow D.I.T.C. member Lord Finesse as an equal contributor to Hip Hop, Diamond D has a more extensive and diverse production record. Finesse is at the same level as a producer as Diamond D is, but D gets the nod as a producer due to his resume. One must not forget the contribution of Lord Finesse, however, who was perhaps a more talented rapper than D, and was the man who brought together the legendary D.I.T.C. crew. Also, Finesse has a slightly more impressive solo catalogue from a production and rapping standpoint. But speaking strictly from behind the boards, Diamond D is my pick, due to an incredible solo debut, an ability to flip jazz samples like few others during the 90s, and due to his legendary status as one of the greatest guest producers Hip Hop has ever seen.
6. Large Professor
One of Hip Hop's most consistent and influential producers, Large Professor is perhaps also one of the more underrated names on this list. Short of true Hip Hop heads, many may not be familiar with Large Professor, as he is one of those producers that always somehow flew a bit under the radar. But upon looking at the multitude of incredibly influential Hip Hop songs that Large Professor produced, it is only right to include him this high on my list.
His introduction to Hip Hop was one that happened in an unlikely scenario. As Eric B. and Rakim were working on their 1990 release Let the Rhythm Hit 'Em, they had recruited legendary 1980s Hip Hop producer Paul C., who had contributed to Ultramagnetic MC's 1988 classic Critical Beatdown, and who served as a mentor to Large Professor. Paul C., who was later cited as a major influence by Kool Keith, Pete Rock, Cut Chemist and others, was murdered in 1989 during work on Let the Rhythm Hit 'Em at the age of 24. Following the tragic events, Eric B. and Rakim recruited Large Professor, who was Paul C.'s protégé, to finish the album. Large Professor stepped in and made the album happen on time, though he or Paul C. were never formally credited.
Nonetheless, by late 1990, word of Large Professor's last-minute work began to resonate throughout the burgeoning Hip Hop community, as did the emergence of his newly-formed group, Main Source. In 1991, Main Source released their debut Breaking Atoms, most of which Large Professor produced. The group, which also consisted of two Toronto DJs, Sir Scratch and K-Cut, was more Large Professor's project than anything else, and he provided most of the rapping on the album as well. The album was renowned for its rapping and beats, and was also celebrated for the debut of Nas on the song "Live at the Barbeque". Nas and Large Professor would create a connection due to "Live at the Barbeque", and Nas would soon recruit Large Professor to produce three tracks off of the upcoming Illmatic: "One Time 4 Your Mind", the breakout single "Halftime", and perhaps Nas' most celebrated song ever, "It Ain't Hard to Tell".
After Illmatic, Large Professor seemed to slow down, but prior to 1994, he contributed to quite a bit of influential Hip Hop. His work was present on most tracks off of Kool G Rap & DJ Polo's 1990 sophomore effort, Wanted Dead or Alive. He would make an appearance on Diamond D's Stunts, Blunts and Hip Hop as well, and would also make his name known on Big Daddy Kane's "comeback" album, 1993's Looks Like a Job For…, as well as Mobb Deep's 1993 debut Juvenile Hell. He would slow down in the middle 1990s, though he did contribute a stunning remix in 1995 to the song "Resurrection" by then up-and-coming Chicago artist Common.
In the 2000s and 2010s, Large Professor would emerge with six solo albums, two collaboration albums, and one archival album. Most of these albums are highly-celebrated, though most of them never achieved much commercial success. Also during the 2000s and into the 2010s, Large Professor would also return to persistently appearing as a producer, though not quite with the frequency as he did in the first half of the 1990s. He appeared on projects such as Nas' 2001 album Stillmatic, Cormega's 2002 underground classic The True Meaning, as well as projects by Craig G, Boot Camp Clik, Mic Geronimo, AZ, U-God, Torae, Capone-N-Noreaga, Ill Bill, and others. Most notably in recent years, Large Professor did a collaboration album – 2014's Mega Philosophy, with Cormega.
In addition to being an acclaimed producer, Large Professor does indeed rap. Most tracks on his solo albums are carried by his rapping, which gives him the distinction of being one of the more talented producers that can hold his own on the mic. He has an impressive resume as a producer, though it may not be as diverse as that of someone such as Diamond D. However, the amount of classics Large Professor has been behind the boards for is quite impressive, and he certainly deserves a spot on the list of New York's finest producers.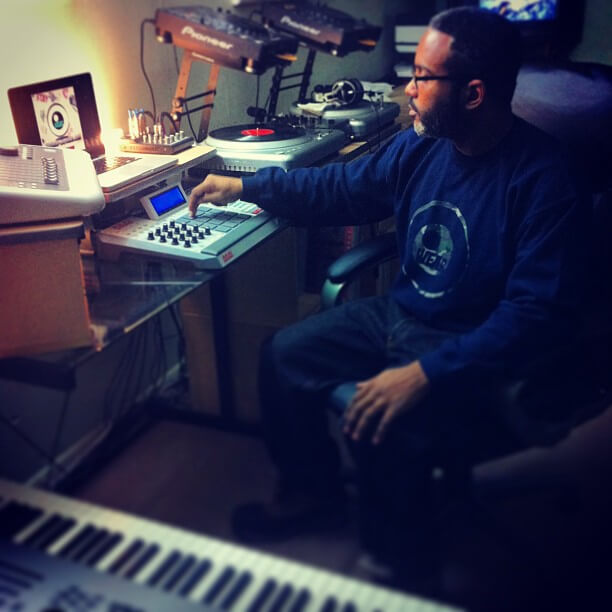 5. Prince Paul
One of Hip Hop's more unique and celebrated producers, Prince Paul is responsible for some of Hip Hop's most celebrated work. From his work in the 1980s with Stetsasonic, to his world-renowned contribution to De La Soul's first three albums, to his incredible work on Gravediggaz' first album, to his incredible first two solo albums, to a few notable appearances on post-2000 projects, Prince Paul is one of Hip Hop's most accomplished producers of all-time. His work spans three decades, and his career seems to have distinctive "spans" or "eras", as mentioned above.
He produced most of Stesasonic's first two albums, 1986's On Fire and 1988's In Full Gear, and made a couple of production appearances on the group's final album in 1991. During the Stesasonic years is where Paul found his sound and began to hone it, and by the end of the 1980s, he was already cranking out avant-garde style beats as the de facto fourth member of newly-emerging Long Island trio De La Soul. Prince Paul was as integral as a part of De La Soul on the group's first three albums – 1989's Three Feet High and Rising, 1991's De La Soul Is Dead, and 1993's Buhloone Mind State – as the MC's were. His production featured some of the most impressive sample-laden beats from that era, and the beats also had an experimental flare to them. Avant-garde is perhaps the best way to describe Paul's work with De La Soul, though somehow, the beats remained accessible. He is also credited for helping derive the skit in Hip Hop, which was popularized on the first two De La Soul albums. Paul would often lend his voice to the skits, and would give the skits a humorous twist. The skits would be scaled back on 1993's Buhloone Mind State, but the album still had an upbeat, positive vibe, which was so characteristic of De La Soul in the beginning.
However, by 1994, contractual issues led to Paul distancing himself from De La Soul. A couple of years earlier, he had teamed up with RZA from Wu-Tang Clan, as well as fellow groupmate Frukwan from Stesasonic, and underground rapper Too Poetic to form the Gravediggaz "supergroup". The group's name was derived from the fact that each of the members had issues with record labels (particularly Tommy Boy Records), and that their careers were being "dug up" and "resurrected". Taking on the moniker "The Undertaker", Prince Paul would provide production on the vast majority of songs on Gravediggaz' seminal debut 6 Feet Deep. Paul's production was noticeably darker, though his humor still showed up on one of the album's skits. While darker, Prince Paul's skills had shown an evolution from the De La Soul days, and showed that he had a different side than the man who provided the soundtrack to the "daisy age" of Hip Hop a few years earlier. 6 Feet Deep was a sonically-stunning record, and has gone on to be one of the most acclaimed yet most slept-on Hip Hop albums of all-time.
His work with Gravediggaz was pretty much a one-album affair, as in 1996, Paul went on to begin releasing solo albums. He would churn out his first album, Psychoanalysis: What Is It? that year, a mostly instrumental "concept" album which seemed to attempt to focus on issues such as mental health and psychiatrist visits. The album, which barely featured any vocals, was met with mixed reviews, but showed that Paul was moving forward with the evolution in his production style. His solo career would take a step further in 1999 with A Prince Among Thieves, where he brought in a smattering of rappers to help tell a story, making the album one of Hip Hop's first "concept" albums. The record was met with critical acclaim, and defines Prince Paul's career more than any other individual record.
By 1999, Paul started the group Handsome Boy Modeling School with legendary Bay Area DJ and producer Dan the Automator, who was responsible for the production on Kool Keith/Dr. Octagon's 1996 underground sensation Dr. Octagonecologyst. The duo's debut, 1999's So… How's Your Girl? was critically acclaimed and demonstrated Prince Paul's versatility as a producer. Handsome Boy Modeling School would go on to release one more album in 2004. Paul would also go on to release two more solo albums in the 2000s, though neither of them were as remarkable as his work in the 1990s. He has been rather quiet as a producer in recent years, last producing Souls of Mischief's 2009 album Montezuma's Revenge, a comeback album of sorts for the Hieroglyphics-affiliated group.
Prince Paul has given the Hip Hop community more than 20 years of quality music, and has been there for a few of Hip Hop's important moments. The influence of De La Soul in the late 1980s/early 1990s was vast, opening new doors for rappers and producers alike; Prince Paul was the one responsible for the beats that made those records so unique. His work with Gravediggaz as well as his first two solo albums are nothing short of amazing, and his contributions to Handsome Boy Modeling School should also not be overlooked. While he seems to have taken a hiatus in the past few years, Prince Paul has left his mark on New York City Hip Hop, and therefore deserves a spot in the top five.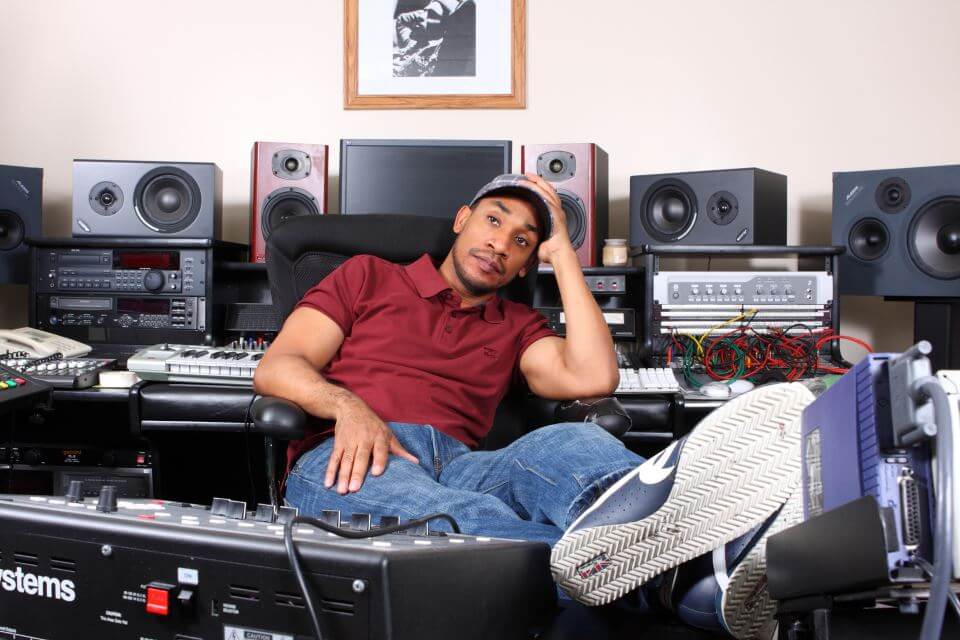 4. Marley Marl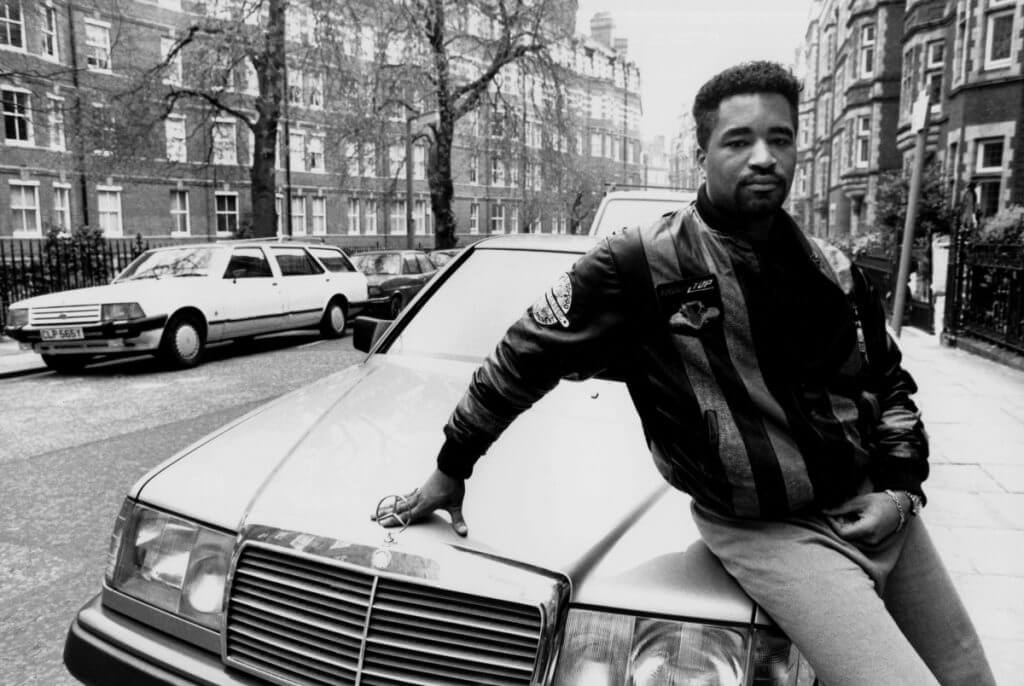 Hip Hop would not have evolved the way it did without Marley Marl, plain and simple. The Queens native is nearly single-handedly responsible for a litany of Hip Hop's most important and formative albums in the late 1980s and early 1990s. Representing the Juice Crew, Marl focused on providing his production talents mostly to fellow Juice Crew members. He is responsible for producing most of or all of many groundbreaking late 1980s albums, most notably including MC Shan's Down By Law (1987), Big Daddy Kane's seminal debut Long Live The Kane (1988), Biz Markie's debut Goin' Off (1988), Kool G Rap & DJ Polo's influential debut Road to the Riches (1989), MC Lyte's remarkable debut Eyes on This (1989), Big Daddy Kane's sophomore effort It's A Big Daddy Thing (1989), Intelligent Hoodlum's (Tragedy Khadafi's) 1990 self-titled debut, Masta Ace's 1990 debut Take a Look Around, LL Cool J's "comeback" 1990 effort Mama Said Knock You Out, Heavy D and the Boyz' 1991 album Peaceful Journey, as well as a few others during that same period. Add in Marl's 1988 "solo" debut In Control, Vol. 1, which was widely celebrated for showcasing Juice Crew rappers at the early stages of their careers, and you have an incredible catalogue in just a few short years.
He was perhaps the most accomplished producer by the early 1990s, working seemingly nonstop, and laying a production foundation for future producers like RZA, DJ Premier, Pete Rock and others. While his techniques can come off as minimalist to the untrained ear, his use of the SP1200 sampling machine to utilize incredibly deep samples must not be overlooked. He was one of the pioneers of heavy sampling and layered production, and his beats have a unique, signature sound that, when compared with other work in the late 1980s, sounds unique. He pushed the boundaries and showed just what could be done in Hip Hop beat-making, which undoubtedly spawned the careers of some of the 1990s production greats.
After releasing a second solo album in 1991, Marley Marl kept it going into the middle 1990s, producing two tracks off of TLC's multi-platinum debut album in 1992. He would go on to produce the majority of tracks off of Lords of the Underground's energetic 1993 debut Here Come the Lords, as well as tracks from LL Cool J's 1993 album 14 Shots to the Dome, Tragedy Khadafi's 1993 follow-up Tragedy: Saga of a Hoodlum, Lords of the Underground's 1994 follow-up Keepers of the Funk, and tracks from Da Youngstas' third album, 1994's No Mercy. He would disappear from Hip Hop for 1995 and 1996, before returning to produce two tracks off of Capone-N-Noreaga's 1997 classic The War Report, as well as one track from Fat Joe's 1998 album Don Cartagena. He would release solo albums in 2000 and 2001, and would do a collaboration album with KRS-One in 2007, as well as one with Craig G in 2008.
To any Hip Hop purist, Marley Marl's production resume features some of Hip Hop's most sacred tracks off of the genre's best early albums. His work may be less accessible to one who enjoys newer Hip Hop or the evolved production of a lot of influential Hip Hop that began coming out in 1993 or 1994 and lasted until the end of the decade. Repeated listens to Marl's work are demanded for these folks, as there are too many incredible sampling techniques, scratching, and production tactics that Marley Marl excelled at. His career slowed down a bit after the middle 1990s, though he still remains active in the new millennium, popping up here and there on random tracks.
In my mind, Marley Marl was only outdone by the producers who he had the most direct influence on. He was an innovator, a trailblazer, and a risk-taker at a time where Hip Hop was still finding its feet. Many followed in his footsteps, but few at the time could emulate the sound and tactics that he so regularly employed. His work must be celebrated not only for its ground-breaking production techniques, but also for his relentless ability to crank out album after album during the beginning of Hip Hop's golden age. Marley Marl is a creator, an innovator, and one of the most underappreciated and unheralded heroes in Hip Hop's four-decade existence.
3. Pete Rock
Originating from the inner-ring New York City suburb of Mount Vernon, a small town that bordered the northern end of The Bronx, Pete Rock is one of the true innovators of incorporating lush jazz samples into his work, and he paved the way for many producers following him. First emerging in 1991 as part of the duo Pete Rock & CL Smooth, who dropped the classic EP All Souled Out that year, Pete Rock was perhaps one of the first producers to emerge in the aftermath of Marley Marl's furious success of a few years prior. He and CL Smooth didn't waste any time after All Souled Out, and released a jam-packed full-length album in 1992, the classic Mecca and the Soul Brother. The album was innovative from both a production and rapping standpoint, as CL Smooth brought an unmistakable flow to the table, but the album must truly be celebrated for Pete Rock's early production work. Never before had the world heard sampling – particularly jazz samples – of the caliber heard on the duo's debut. The album skyrocketed to popularity in the Hip Hop community, driven by one of Hip Hop's most timeless classics, the jazzy "T.R.O.Y. (They Reminisce Over You)".
While Pete Rock & CL Smooth got their start in 1991, Pete Rock was producing tracks as early as 1989. He would co-produce four tracks on Heavy D & The Boyz' sophomore effort Big Tyme, which would give him some exposure in the Hip Hop community. Around the time of All Souled Out, he would appear on tracks by Brand Nubian and once again, Heavy D & The Boyz. That year he would also do the first of what would become many "Pete Rock remixes", reshuffling tracks for EPMD and Public Enemy during that year alone.
After remixing more tracks in 1993, and after producing three tracks off of Run-D.M.C.'s Down with the King, he and CL Smooth would return in 1994 with an incredibly formidable follow-up, The Main Ingredient. Virtually nothing changed between the duo's debut and their sophomore effort, aside from a few small technology innovations that Pete Rock undoubtedly made quick work of. The album is often regarded just as highly as Mecca and the Soul Brother, and saw Pete Rock make a few rapping appearances in addition to his producing (the same is true on their debut). That same year, he was recruited to produce a track off of Nas' timeless debut Illmatic, providing the instrumental for "The World Is Yours".
His production efforts would remain rather consistent through the rest of the 1990s, producing two tracks on AZ's classic debut Doe or Die, as well as producing tracks for his second group project, InI. The InI album wouldn't come out until 2003, but was retrospectively acclaimed and is today considered a classic. The remixes would continue through the rest of the 1990s, and he would release his first solo album in 1998, an 80-minute compilation album titled Soul Survivor, featuring a litany of the most skilled rappers from the 1990s. The album was very well-received and showed that he didn't necessarily need CL Smooth to succeed on a full-length (he and CL split up due to differences in 1995, though they would eventually end up reuniting for concerts and tours).
The instrumental album PeteStrumentals came out in 2001 to critical acclaim, then the InI project finally saw the light of day by 2003. He would release three more solo albums during the 2000s, while continuing to provide his remixes and guest appearance productions. Some of the notable artists/albums Pete Rock appeared on in the 2000s include Big L's 2000 posthumous album The Big Picture, Phife Dawg and Freddie Foxxx's 2000 debut albums, Busta Rhymes' 2001 smash Genesis, Non Phixion's heralded 2002 underground debut The Future is Now, Ed O.G.'s 2004 album My Own Worst Enemy, Ghostface Killah's 2006 masterpiece Fishscale, CL Smooth's first two albums in 2006 and 2007, Raekwon's 2009 comeback Only Built 4 Cuban Linx… Pt. II, and others. He has made production appearances in the 2010s on albums by Ill Bill, N.O.R.E., Ed O.G., Torae, and others.
Pete Rock's list of remixes is far too long to list, but some of his notable remixed tracks include Nas' "It Ain't Hard To Tell", Notorious B.I.G.'s "Juicy", Psycho Realm's "Stone Garden", Cappadonna's "Slang Editorial", AZ's "Gimme Yours", Big L's "Put It On", Brand Nubian's "Slow Down", Gang Starr's "The Militia", and Black Star's "Respiration". He is commonly known as having more recognition for his remixes than any other producer.
Whether it's a Pete Rock remix or one of his many influential originals, Pete Rock has probably the second most diverse and extensive resume out of any producer in Hip Hop. Much of his 1990s work is timeless, and his new millennium beats and remixes do not disappoint either. He is even known to get on the mic, and in my opinion, he is at his lyrical best most notably on the incredibly smooth "Soul Brother #1" from Mecca and the Soul Brother. He's truly a renaissance man of Hip Hop, and is one of the most talented producers to ever get behind the boards. It simply wouldn't be right to think of some of the most brilliantly-produced songs in all of Hip Hop and not think about Pete Rock, the "Soul Brother #1".
2. RZA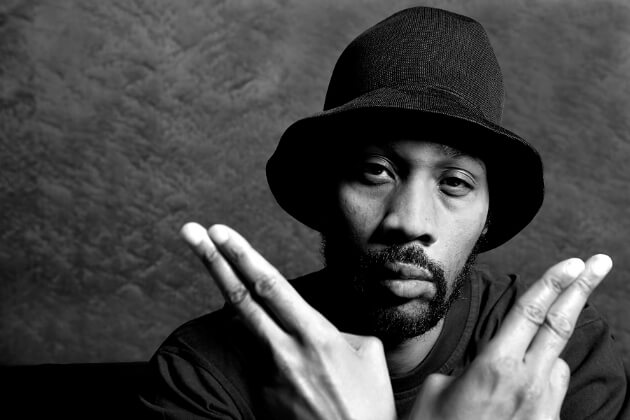 Many, many Hip Hop fans would argue for RZA as #1 on this list. I will say that I had a terribly tough time between figuring out who between RZA and the #1 would actually take that top spot. It's hard not to rank someone who organized the Wu-Tang Clan, revolutionized Hip Hop production, and built an empire within Hip Hop culture as the best of all-time, though I am focusing on just the production aspect in this article. RZA's production is nearly unmatched, and he has, through the years, shown a quirky, unorthodox style that has given him a signature sound. He is responsible for producing some of the finest and most acclaimed Hip Hop albums in the history of the genre, despite an eccentric, uncommon sound.
The Wu-Tang Clan was formed in the early 1990s, and RZA was the man who organized the group. Just prior to the release of Wu-Tang's 1993 seminal debut Enter the Wu-Tang (36 Chambers), RZA unveiled a five-year plan to his bandmates: let me control everything for half a decade, and I'll have money in all of our pockets, critically-acclaimed Hip Hop in our catalogue, and we'll be on top of the world. Call RZA the Babe Ruth of Hip Hop – pointing out his home run as he stepped to the plate, then actually knocking the ball out of the park. He accomplished everything that he told the group in 1993, and the five-year plan would make Wu-Tang Clan one of the biggest things in Hip Hop – and the most influential and far-reaching Hip Hop group to date – by 1997, the fifth year of the plan.
But again, I am trying to focus on RZA's production here, though it's hard to ignore how RZA prophesized his group's success, and went from a regular street kid, to the man behind one of music's greatest dynasties. Enter the Wu-Tang (36 Chambers) was an album from a completely different planet, as never before had the world heard so many MC's packing their intricate rhymes into track after track. Not only that, but the dusty, aggressive, dark, shuffling beats were so out of left field, and so unique, that the album single-handedly revolutionized Hip Hop. RZA did all the beats, and also contributed on the mic. The beats ranged from providing a party-style atmosphere ("Shame on a Nigga", "Method Man") to serious and somber ("C.R.E.A.M.", "Can It Be All So Simple", "Tearz"), to angry and aggressive ("Bring Da Ruckus", "Wu-Tang Clan Ain't Nuthin' ta F' Wit", "Protect Ya Neck"), to spacy, atmospheric and weird ("Wu-Tang: 7th Chamber" and "Da Mystery of Chessboxin"). The beats all had a dusty and menacing feel, and RZA was responsible for each and every minute of music on the album. 36 Chambers today is seen as perhaps the most influential Hip Hop album of all-time, next to Nas' Illmatic.
His work on 36 Chambers alone would have earned RZA a spot in the top 10 on this list. However, part of his five-year plan was to roll out of a few of the Wu-Tang members in a solo fashion, overseeing most if not all production on those albums as well. First up was Method Man, whose 1994 debut Tical picked up right where Wu-Tang's debut left off with the beats. Dusty, dark, dirty, but sometimes actually uplifting, Tical further solidified Wu-Tang's status in Hip Hop, and rocketed Method Man to stardom. 1995 would prove to be an incredible fruitful year for RZA and Wu-Tang, as three more artists dropped three more incredible solo albums: Ol' Dirty Bastard's Return to the 36 Chambers: The Dirty Version, GZA's Liquid Swords, and Raekwon's Only Built 4 Cuban Linx… would come out that year. Liquid Swords makes more top 5 Hip Hop albums of all-time lists than it doesn't, and Cuban Linx usually makes a top 10 list without much question. Return to the 36 Chambers was a little more strange and abstract, with Ol' Dirty's persona on the mic upstaging RZA's quirky production at times. All three albums are rooted differently – Cuban Linx has a "shinier", more upbeat sound, a perfect soundtrack for a flashy drug dealer; Return to the 36 Chambers is hardcore, abstract and weird all at the same time; Liquid Swords is distinctively dark and atmospheric. The beats on all of these albums are fresh, unique, unorthodox, and mind-numbingly satisfying. The consistency of RZA's work was so good in 1995 that I'll go as far as comparing it with the consistency of The Beatles in the late 1960s. Simply put: nearly no one put out that many groundbreaking, powerful albums in that short of a period of time. In Hip Hop, in rock 'n roll, in music.
After losing a lot of equipment and nearly 400 beats in two separate floods in early 1996, RZA upgraded his equipment to newer technology, and in a sense, had to start fresh that year, as Ghostface Killah was the next up to drop an album. Ironman had a distinctly different sound than any of the four solo albums thus far, as it sounded less dusty and more modern. But somehow, RZA found a way to make the production just as good as his work in 1995. Ironman dropped in late 1996, and RZA's score was a perfect backdrop to Ghost's unorthodox, abstract, tongue-twisting lyrics. The samples were deeper, and the album ranged from eccentrically aggressive ("Assassination Day") to heart-wrenching ("All That I Got is You"), and included everything in between. Ironman was a commercial and critical success, just like the previous four "first-wave" solo albums.
By 1997, the five-year plan was coming to an end, and Wu-Tang Clan dropped Wu-Tang Forever to celebrate. The album takes the more "modern" RZA sound further than on Ironman, and the album came off quite confident with a bit less hunger and even more abstract production. RZA was moving away from the ultra-dark, dusty atmospheric sound so characteristic of all Wu-Tang albums from 1993 to 1996, and forward into a more refined, polished sound. This sat well with some fans, but didn't sit well with others. Many say Wu-Tang Forever was the last "classic" Wu-Tang-affiliated project. The album went multi-platinum in the US and cemented Wu-Tang's status as legends.
By 1998, the five-year plan was over, though Wu-Tang would release two more albums around the turn of the century. A "second wave" of solo albums emerged, with Inspectah Deck, GZA, U-God, Ol' Dirty Bastard, Method Man, Raekwon and especially Ghostface Killah benefitting from Wu-Tang's success to that point. While Ghostface's 2000 sophomore album Supreme Clientele was the clear winner out of all of these albums, GZA and Inspectah Deck also released formidable records. RZA's influence over these "second-wave" solo albums was a bit less evident, as in-house Wu-Tang affiliate producers such as Mathematics, 4th Disciple and True Master were beginning to assume some production duties, as well as some non-Wu affiliated beat-makers. Perhaps this was due to the five-year plan ending, or perhaps it was due to RZA's foray into his solo album and other ambitions.
In 1998, RZA dropped his first solo album, RZA as Bobby Digital in Stereo. The album was met with mixed appeal, as it became evident that RZA's eccentrically-creative side was beginning to take over, now that he had achieved comfortable success. The Bobby Digital moniker was a comic book alter ego of sorts that RZA had created for himself, and the album was a bit of a concept album. In 1999, he would move onto doing his first of a few film scores, producing the entire score to the movie Ghost Dog: The Way of the Samurai. Four more solo albums and three more soundtrack scores would follow in the new millennium, each of which were met with mixed acclaim.
Dating back to as early as 1991, RZA has made a few guest production appearances. Before Wu-Tang even formed, he produced a track for The Genius, who was later and better known as GZA. He would produce tracks for Shaquille O'Neal, Cypress Hill, his side project Gravediggaz, AZ, Shyheim, Big Pun, Charli Baltimore and countless Wu-Tang affiliates through the 1990s. The 2000s saw RZA focus mostly on Wu-affiliates, though he would end up producing tracks for soundtracks to movies including Kill Bill 2, Unleashed, Derailed, and others. Wu-Tang Clan would reunite for albums in 2007 and 2014, with RZA handling at least some of the production on each record.
RZA continues to produce here and there today, but if he were to stop producing altogether, his legacy has easily been cemented as one of New York's – and Hip Hop's – top producers ever. The vast majority of his work falls on Wu-Tang Clan or Wu-Tang affiliate albums, but his work from 1993 to 1996 is absolutely unmatched. He's been consistent all through his career, but there does exist a lack of diversity in his resume – few Hip Hop artists that are not direct Wu-Tang affiliates have benefitted from his production. This is the difference between RZA and this list's #1, though RZA's work is among the best of all-time. He is one of the most creative and innovative producers to ever make a track, and his work will live forever as some of Hip Hop's most unorthodox and unique music ever created. His influence goes way beyond Hip Hop through his love for karate flicks and movie scores. He has wrote two extremely successful books, and is, of course, the man behind the timeless Wu-Tang empire. RZA is one of the greatest things to ever happen to Hip Hop, and while his peak years may be behind him, his influence will continue to extend far into the future.
1. DJ Premier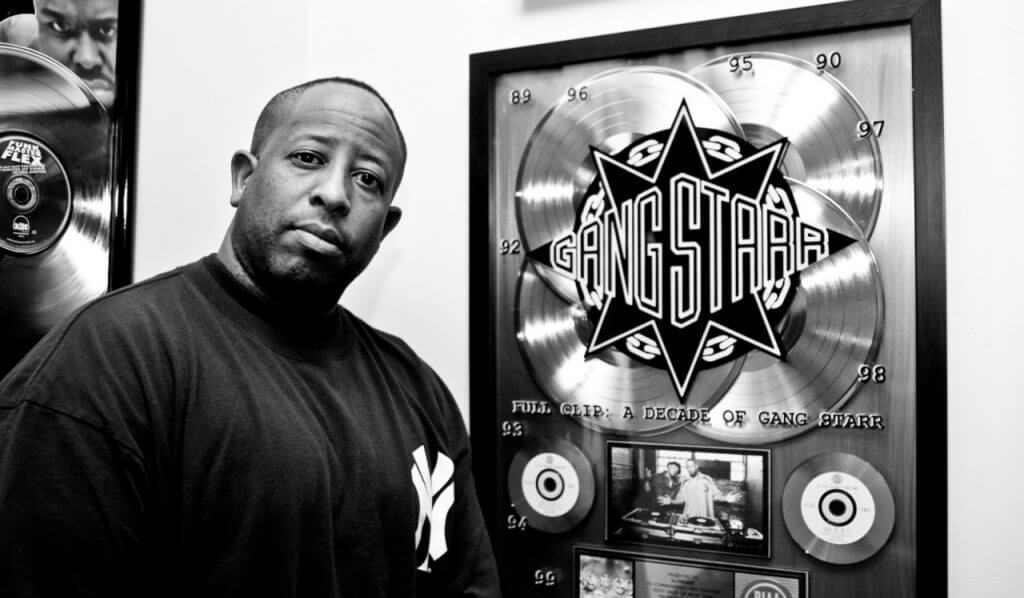 There is one thing that DJ Premier has done through his career that RZA hasn't: lend his sound to artists not affiliated with his original group. Of course, Gang Starr doesn't go beyond the late Guru, and RZA had a few more artists in his camp to work with than DJ Premier did. But DJ Premier has gone so above and beyond Gang Starr, and has been responsible for so many projects and classic tracks through the years, that he earns the top spot on this list. This is not to say that Gang Starr's work is at all insignificant, as each and every Gang Starr album holds a special place in my heart, and the middle four albums hold extreme prominence in Hip Hop history. But not only was Premier partially responsible for the brilliance of Gang Starr, but he has perhaps the most extensive guest production and side-project catalogue out of anyone in Hip Hop.
Like Guru, the rapping half of Gang Starr, DJ Premier was not a New York native. While Guru hailed from Boston, Premier spent much of the first 25 years of his life in his hometown of Houston, Texas. Guru and Premier came together in Brooklyn in about 1988, though Gang Starr had already been active in Boston in the middle 1980s. The earliest incarnations of Gang Starr didn't do very well in Boston, and Guru decided to move to Brooklyn, where he met Premier. The two got together and quickly released 1989's No More Mr. Nice Guy, which was a formidable first effort for the duo, though it didn't raise too many eyebrows at first. Retrospectively, the album is good, but it wasn't until the waning days of 1990 when Step In The Arena was released, that Premier and Guru really began to turn heads. The group's second album was a jazzy masterpiece, and quickly established Guru as one of Hip Hop's smoothest yet roughest battle rappers, while establishing Premier as something more than just your run-of-the-mill DJ and producer.
The influence of Gang Starr became even more evident in 1992 with the release of Daily Operation. Every bit as technical as their previous effort, Daily Operation showed how Premier could flip the ever-improving technology into more great beats. The album was an underground smash, and Gang Starr was off and running. They continued to build their following leading up to their 1994 release Hard to Earn, which showcased a slightly more aggressive flow and lyrics from Guru, while Premier continued to evolve his production in a more innovative direction. The album further solidified the duo as a force to be reckoned with in Hip Hop, though they would take a short break from making albums while Guru worked on his Jazzmatazz series, and while Premier focused on producing for just about every talented Hip Hop artist under the sun. Gang Starr would release their fourth album, the seminal Moment of Truth, in 1998.
Moment of Truth is perhaps regarded as Gang Starr's most special album, partially due to the fact that Guru became very personal and even vulnerable with his lyrics. However, Premier's beats were on a whole different level at this time. While the albums they did in the first half of the 1990s showed incredible production from Premier, his level of potential had reached a new apex on Moment of Truth. While the first four albums featured a trademarked scratched and sampled hook from Premier, Moment of Truth mostly gave that up in favor of rapped hooks. However, Premier found a way to get deeper and more intricate with the samples, and really flexed his muscles on tracks like "You Know My Steez", "Robbin Hood Theory", and the absolutely stunning "Betrayal", which features a remarkable rendezvous between Premier and fellow Houston native Scarface.  Moment of Truth was very successful commercially and critically, and is arguably the best thing that Gang Starr has ever done. The duo would re-emerge in 2003 with the formidable The Ownerz, which would, unfortunately, turn out to be the last Gang Starr album.
During the 2000s, Guru was diagnosed with cancer, though the diagnosis was never made public. When Guru died of a related heart attack in 2010, the Hip Hop world was extremely shocked as a result. Rumors of tension between Guru's family and DJ Premier during Guru's final years swirled in the days and weeks after his death, and the real story is still not truly known. Guru's death is one of the sadder and more sudden deaths in Hip Hop, as not only did it mark the end of the life of a creative genius, but it meant that unless there is unreleased material, Gang Starr is done forever.
But what makes DJ Premier the top New York producer of all-time is not just his skills, and not just his work with Gang Starr – it's the fact that he went out and produced and produced so much since the early 1990s, benefitting many Hip Hop artists and raising their stock. One look at DJ Premier's complete list of production credits will make any Hip Hop fan's head spin, so I'll try to narrow this down the best I can. He made an appearance on Lord Finesse & DJ Mike Smooth's 1990 classic Funky Technician as one of his first guest spots. He produced nearly half of the tracks off of KRS-One's furious 1993 debut album, Return of the Boom Bap. He absolutely laced, from front to back, each and every track off of Jeru the Damaja's seminal 1994 debut The Sun Rises in the East.
Premier produced three tracks off of Nas' Illmatic: the seminal "N.Y. State of Mind", "Memory Lane (Sittin' in da Park)", and provided the incredible beat to "Represent". He did "Unbelievable" off of Notorious B.I.G.'s masterful debut Ready to Die. He raised the value of two average-at-best MCs to kingly status on Group Home's Livin' Proof in 1995. He contributed three tracks to KRS-One's 1995 self-titled follow-up. He helped Philadelphia rapper Bahamadia achieve underground success by producing five tracks off of her 1996 debut Kollage. He did three tracks on Jay-Z's 1996 debut Reasonable Doubt – "Friend or Foe", "Bring It On", and what I consider to be Jay-Z's best song ever, "D'Evils". He brought M.O.P. onto the map first in 1994 through a remixed track, then produced half of their 1996 debut, Firing Squad. He produced "I Gave You Power" on Nas' sophomore 1996 album It Was Written. He produced Jeru the Damaja's entire sophomore album, 1996's Wrath of the Math. He laced four tracks off of O.C.'s 1997 masterpiece Jewelz. He gave legend Rakim two tracks for his first solo album, 1997's The 18th Letter. He did "Kick in the Door" and "Ten Crack Commandments" for Notorious B.I.G. on Life After Death. In 1998 and 1999, he did tracks for high profile albums by Jay-Z, Nas, Mos Def, M.O.P. and Rakim.
One thing you'll notice about most producers on this list is that if they came out in the late 1980s or early 1990s, they had slowed down greatly by the 2000s. Not Premier. He appeared on three tracks on Big L's The Big Picture, released a year after L's death. He contributed a beat to Common's 2000 masterpiece Like Water for Chocolate. He helped put unknown rapper Afu-Ra on the map in 2000, contributing four tracks to his debut Body of the Life Force. M.O.P.'s Warriorz benefitted from six Premier tracks. One-offs took place in the early 2000s for artists such as Jadakiss, Nas, J-Live and even Guru. Non Phixion, Ras Kass, Snoop Dogg, Royce da 5'9", Afu-Ra, Devin the Dude, Craig G, Xzibit, KRS-One, AZ, Proof, M.O.P. MC Lyte, Kool G Rap, Fat Joe, Ludacris, Capone-N-Noreaga and many others benefitted from Premier production in the first decade of the 21st century.
So would Premier slow down in the 2010s? Not a chance. Canibus, Apathy, Bun B, Evidence, Slick Rick, Royce da 5'9", Torae, La Coka Nostra, N.O.R.E., Vinnie Paz, Big Shug, Joey Bada$$, Fat Joe, Papoose, and even Dr. Dre on his surprise 2015 album Compton would see contributions from Premier. In 2014, Premier and longtime collaborator Royce da 5'9" would form the duo PRhyme, releasing their self-titled debut album to universal acclaim. Premier has announced a litany of future projects which make it evident that he has no plans of slowing down any time soon.
Premier is a legend not only for what he did with Gang Starr and in the 1990s, but he's the best producer from New York – and in all of Hip Hop for that matter – in part due to just how many artists he's worked with. He has never set creative boundaries on himself and who he would work with. In 2006, he even worked with pop star Christina Aguilera, producing five tracks on an album she released that year. If that's not a risk and lack of fear to do anything musically, then I don't know what is.
Technically, Premier has always pushed boundaries. His sampling from the opening few minutes of Step in the Arena is ground-breaking, and almost certainly inspired scores of DJ's and producers moving forward. He has not slowed down since, breaking down barriers and boundaries, taking his talents to nearly any artist that will employ him to expand his musical resume. His patented scratched and sampled choruses on Gang Starr records were likely a nod to Marley Marl, and Premier made it his thing, especially on Gang Starr LP's. His utilization of jazz samples is only rivaled by Pete Rock. His lush, skillfully-crafted beats are like nothing else in Hip Hop. In the 1990s, he layered his production in a way that almost made you question technology. He pushed sampling and Hip Hop production to its limits time and time and time again, and still continues to do so today.
It's hard not to be long-winded about someone like DJ Premier, so I'll wrap this up. DJ Premier is the best Hip Hop producer of all-time. He is obviously the number one from New York, but there are few from any other part of the country or world that give Premier any sort of competition. His resume is better than anyone else in Hip Hop, and he keeps working today, making him the most consistent and active producer of all-time. DJ Premier is Hip Hop, due to the way he shaped and revolutionized production. He is a legend in the flesh, and his music should damn well be studied for centuries. DJ Premier is the best to ever do it from New York, from the United States, from the planet Earth.
Honorable Mentions
Lord Finesse
El-P
Erick Sermon
Easy Mo Bee
Ced Gee
Eric B.
L.E.S.
Showbiz
The Bomb Squad
Larry Smith
Scott LaRock
Swizz Beats
Rashad Smith
True Master
Mathematics
4th Disciple
Da Beatminerz (Mr. Walt, DJ Evil Dee)
MF DOOM
The Hitmen
Just Blaze
Buckwild
Rick Rubin
Kurtis Mantronik
Paul C