It's not a secret HHGA isn't a big fan of mainstream (t)rap music. For us, trap music is like a wholly separate genre, Hip Hop adjacent maybe, but different from Hip Hop like neo-soul and R&B are different from Hip Hop – and that's fine: to each his own. But even if we don't count trap, Hip Hop has never been as diverse as it is today, with artists taking Hip Hop into all kinds of new, exciting directions. Authentic-sounding Hip Hop will forever be one of our go-to subgenres though, that's why we will keep highlighting great boom-bap albums that are ignored by most major (so-called) Hip Hop outlets.
For this list, we have selected 25 of the best 90s-centric boom-bap albums released in 2022, presented here in no particular order. Some of these albums are better than others, but all are well worth checking out for heads who can't get enough of traditional Hip Hop.
Nord1kone & DJ MROK - Tower Of Babylon
Following their underground hit LP Escape The Yard, emcee Nord1kone and DJ MROK re-team to bring more boom bap to the masses. This time they brought along an all-star lineup including Kool G Rap, Chuck D, Gift Of Gab, Masta Ace, Craig G, Chip-Fu, Donald D, Chill Rob G, El Da Sensei, Phill Most Chill, and more to construct a rap odyssey strictly for the heads. Hard beats, razor-sharp lyrics, scratches & cuts – Tower Of Babylon is our kind of Hip Hop.
Tone Spliff - Work Ethics 2: All Work, No Play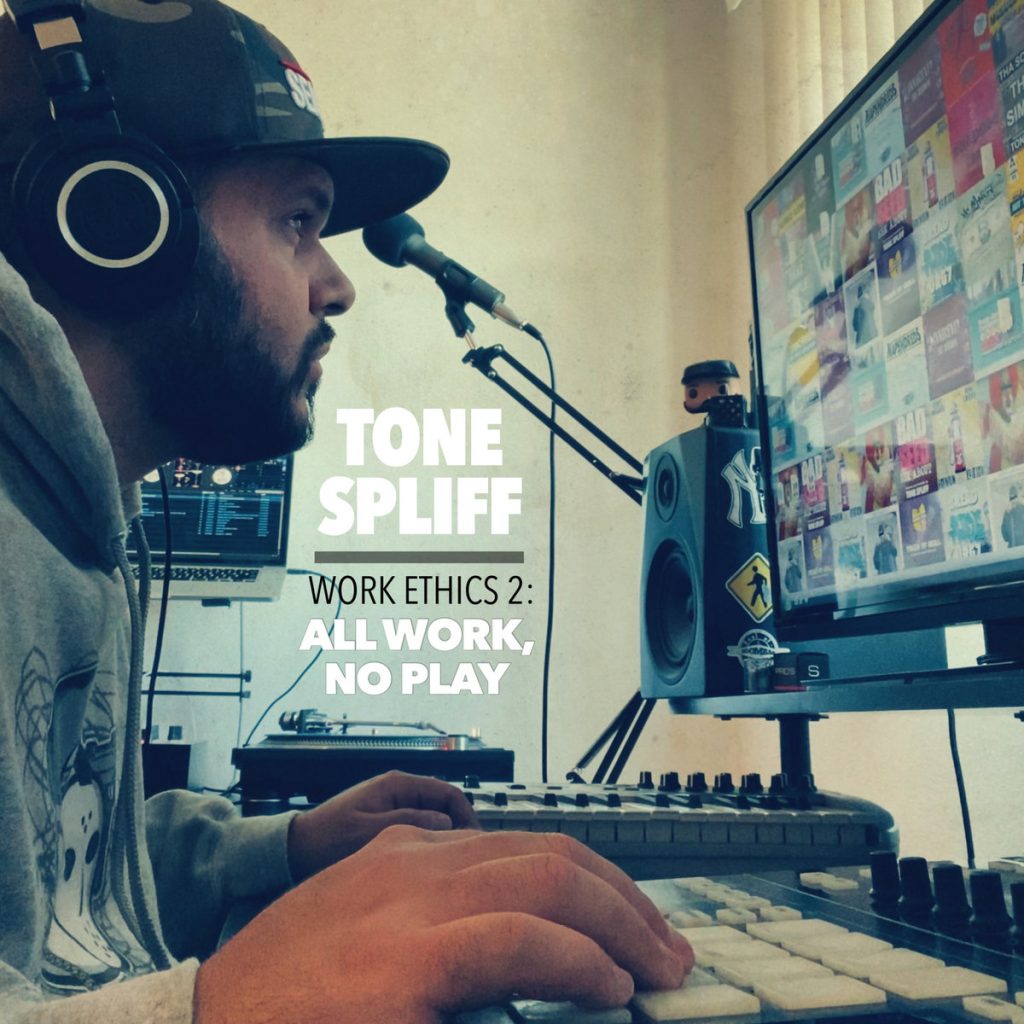 When it comes to crafting dope traditional boom-bap Hip Hop Los Angeles-based producer Tone Spliff never disappoints. For Work Ethics 2: All Work, No Play he recruited Edo G, Ruste Juxx, A-F-R-O, The Bad Seed, King Magnetic, Comet, Solomon Childs, NapsNdreds, Freddie Black, Benny Slumz, Bodyping, RhymeStyleTroop, Tha Soloist, Skanks the Rap Martyr, Vic Monroe, The Assembly ZA, Terror Van Poo, Innocent?, Kool Taj the Gr8, Bread, and URG7 to rhyme over his beats.
bRavenous - Ghosts Of Rockingham Vol 1 / Ghosts Of Rockingham Vol 2
bRavenous is a Canadian emcee, hailing from Rockingham, Nova Scotia. His previous two albums – Between The Lines and Flaunting Imperfections – were among the best 'traditional' boom-bap albums of the years they were released in 2020 and 2021 respectively. Ghosts Of Rockingham is even better and bRavenous' best album yet – no weak spots among the 15 tracks on this LP. Ghosts Of Rockingham is not 'just' a throwback album, musically it's fresher and better-rounded than most of the dozens of other 90s-centric boom-bap albums out these days – if you're going to pick up only one true-school Hip Hop album this year, make sure it is this one.
Ghosts Of Rockingham was released in March, and in July it was followed by Ghosts Of Rockingham 2 – which is just about as good, and one of our favorite albums released in July. Looking for fresh-sounding 90s-centric boom-bap Hip Hop?  bRavenous got you covered.
Backburner - Continuum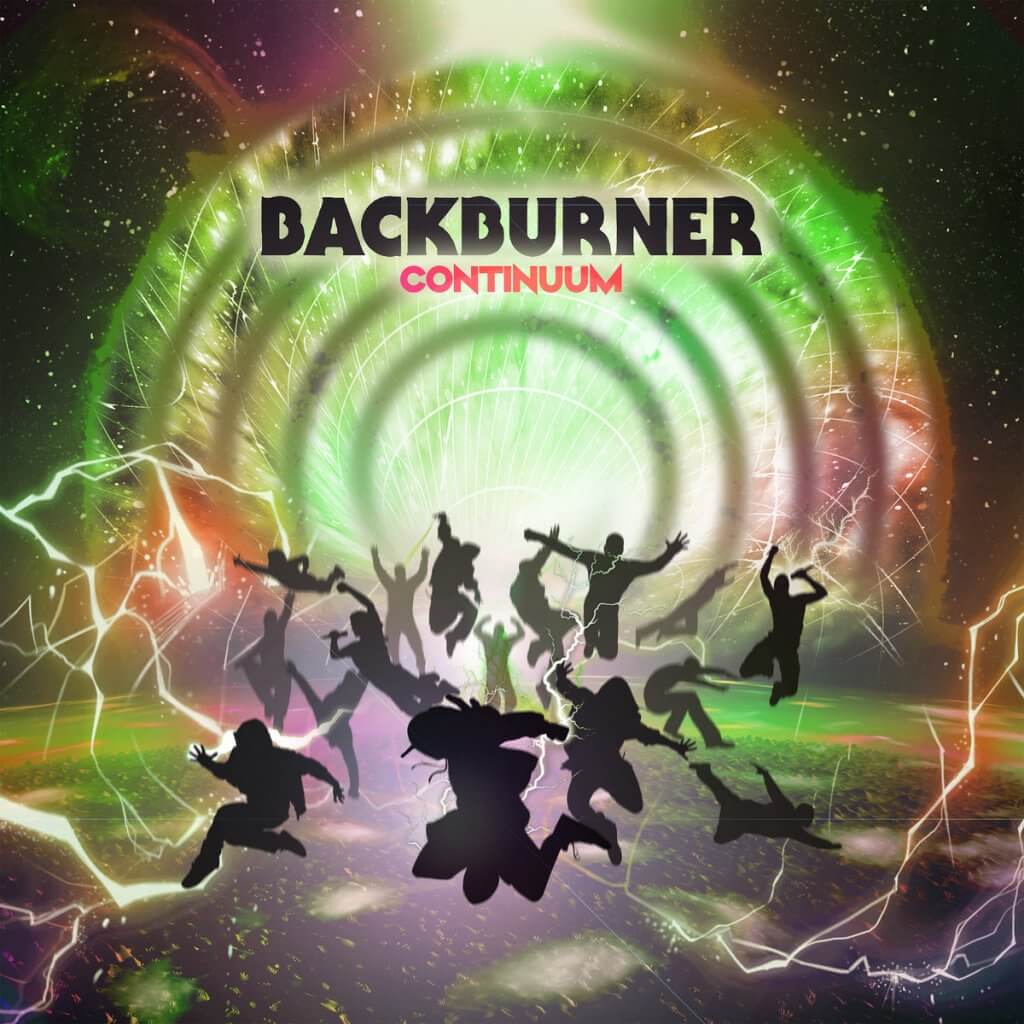 Backburner is a collective composed of Canada's best underground Hip Hop artists, and Continuum is their third (and best) album. Production is handled by Fresh Kils, Uncle Fester, Ghettosocks, Tim, MisterE, Savilion, Beat Mason, and Peter Project, and to take care of the vocals there are appearances from Backburner members Chokeules, Ghettosocks, Psybo, Frank Deluxe, Thesis Sahib, Ginzeintriplicate, More Or Les, Wordburglar, Jesse Dangerously, Timbuktu, Savilion, Mister E, Ambition, Jay Bizzy, and guest verses from Mega Ran, Aquakultre, Sean One, Tachichi, and Nilla. It is often said that too many cooks in the kitchen will spoil the broth, but that doesn't apply in this case. Over the course of fifteen banging tracks, Backburner and their guests manage to come off with infectious energy, making for a cohesive, entertaining, and fun album that will especially delight fans of positive-vibed early-90s East Coast Hip Hop.
Sol Messiah - GOD CMPLX
On his new album, GOD CMPLX, Sol Messiah connects with some of the finest MCs in the game to create an impressive collection of Hip Hop that's both innovative and inspiring. Featuring guest performances from KXNG Crooked, Evidence, Locksmith, Sa-Roc, Slug (Atmosphere), Aesop Rock, Murs, Baba Zumbi (Zion I), Che Noir, Lyric Jones, and many more, GOD CMPLX is a powerful and engaging project that serves as a testament to Sol Messiah's skills as a producer.
Snowgoons - Renaissance Kings
Snowgoons are a team of Hip Hop producers based in Germany, consisting of DJ Illegal, Det, Sicknature & J.S. Kuster. Throughout the years, the buzz surrounding the Snowgoons has steadily escalated as their gritty, authentic, and eclectic beats have gained recognition in both the US as well as within the burgeoning European Hip Hop scenes. 
The Snowgoons philosophy is simple: if it ain't broke, don't try to fix it. They can always be relied on to come up with banging bombastic bass-heavy boom-bap beats and they always manage to recruit a host of top-tier emcees to take care of the vocals – on Renaissance Kings, there are bars from Billy Danze, Fredro Starr, Sadat X, Cappadonna, Bronze Nazareth, Slaine, Ransom, Chi-Ali, Royal Flush, Napoleon Da Legend, Ty Farris, Rasheed Chappell, Nems, Reef The Lost Cauze, the late Sean Price, and many many more. The 90s-centric Renaissance Kings is a dope album – it gives you exactly what you'd expect from Snowgoons, and that's perfectly alright.
Eleven & Jason D - Carefully Crafted
Currently residing in Boise, Idaho, Hip Hop veterans Eleven & Jason D bring back that traditional boom-bap sound to the 2020s with their fourth collaborative project titled Carefully Crafted.
Eleven (born and raised in San Diego, California) is the emcee, consistently coming with smart and focused lyrics, and with a great throwback flow too. DJ Jason D got his start in the Bay Area of California, learning the DJ craft from Pam the Funkstress, the late great Bay Area DJ from The Coup. True to his start in Hip Hop in the late 80s his music has that raw throwback sound, perfectly suited for Eleven's flow and delivery. Through Eleven's bars and the cuts and samples Jason D worked in his beats, it's evident these guys know, love, and respect Hip Hop from the 80s and early 90s. People steeped in the early days of Hip Hop will love to hear the recognizable samples Jason D scratched in the choruses here.
Just like the duo's last project Strike Back (2020), Carefully Crafted is too short at 9 tracks and just over 30 minutes of playing time – this album should have contained four or five extra cuts to give it the substance a true full-length project needs. That said, what we get is a masterful presentation of traditional Hip Hop – one of the best throwback Hip Hop albums out this year.
Truth & Da Beatminerz - For All Intents And Purposes
After From Ashes To Kingdom Come (2016) and The Fight For Survival (2019), Truth dropped another banger with his third 90s-centric LP: For All Intents And Purposes – this one is a collaboration with iconic duo Mr. Walt and DJ Evil Dee, better known as Da Beatminerz. The album features dope rhymes by Truth, guest bars from Tragedy Khadafi, Ras Kass, Large Professor, Treach, and Joe Fatal, sharp cuts & scratches by DJ JS-1, DJ Evil Dee, and PF Cuttin, and knocking boom-bap beats crafted by Da Beatminerz.
Reckonize Real - Subterranean Obscura
"Queens-based producer Reckonize Real has been busy making a name for himself in the underground Hip Hop scene over the last decade with a list of impressive production accolades that boast appearances by Guilty Simpson, Moka Only, Blu, Benny The Butcher, Rasheed Chappell, and more. Subterranean Obscura is the talented beatsmith's third producer compilation,  a 16-track effort that plays like a bone-chilling movie score. His production style lives somewhere between soulful and the unknown, while keeping his signature sound intact abound with chops and loops. To boot, Real is joined by an impressive supporting cast that cover's the gamut of the underground Hip Hop scene, such as Freeway, Guilty Simpson, The Musalini, Big Twins, Supreme Cerebral, John Robinson, Rasheed Chappell, XP the Marxman, Copywrite, MED and many more."
If atmospheric 90s-centric boom-bap, with nothing but strong bars and beats, is your kind of Hip Hop – be sure not to miss out on  Subterranean Obscura.
STS & RJD2 - Escape From Sweet Auburn
Escape From Sweet Auburn is the follow-up album to the critically acclaimed debut collaboration between STS and RJD2 (STS x RJD2, 2015). RJD2's production skills have never been in question (his solo album Deadringer (2002) still is one of the best instrumental Hip Hop albums ever), and his pairing with Philly rapper STS is a golden one – these two have great chemistry together, RJD2's fresh drums and cuts & scratches perfect backdrops for STS's engaging wordplay and dope flows. Looking for a dose of fun and unpretentious Hip Hop? Look no further than Escape From Sweet Auburn. 
Swamp Thing - Noise Machine
Toronto's three-headed rap monster, Swamp Thing (Timbuktu, Chokeules, & Savilion), has a ritual of delivering dark, b-movie-inspired, heavy-duty thunderclaps every Halloween. Noise Machine marks the eleventh consecutive year of Halloween releases, and it's as excellent as the previous albums. Noise Machine = perfectly executed 90-centric boom-bap Hip Hop.
Crown - Underground Crown
Crown (from Grim Reaperz) is a French producer, and Underground Crown is his best project yet. Hard-hitting sample-based 90s-centric beats and dope bars from a host of underground emcees like U.G. (Cella Dwellas), Tragedy Khadafi, Ruste Juxx, Shabaam Sahdeeq, Rigz, Mooch, M.A.V., Rob Gates, Da Buze Bruvaz, Jay Royale, Chris Rivers, Ill Conscious, DV Alias Khryst, Jamil Honesty, Wildelux, Recognize Ali, Ca$ablanca, D.R.E. Colombian Raw, Dutch Hip Hop pioneer Deams (and many many others), make for an album tailormade for the HHGA-audience.
Melly-Mel & DJ Views - Supreme
SUPREME is a collaborative album, with South Africa's Melly-Mel on vocals and DJ Views from Australia on production. Ruste Juxx, Sadat X, Wordsworth, A-F-R-O, Termanology, Thirstin Howl III, Akrobatik, and The Assembly ZA contribute guest bars, and Jabbathakut and Tone Spliff add their turntable skills to that from DJ Views himself for the crisp cuts & scratches on the album. Pure, uncut Hip Hop – SUPREME is a dope project.
C-Lance - The Undying Flame
The Undying Flame is an album from underground producer C-Lance of Enemy Soil fame (Jedi Mind Tricks, Vinnie Paz, AOTP). Dope beats and bars from guests such as Vinnie Paz, R.A. The Rugged Man, Celph Titled, Reef The Lost Cauze, Termanology, Recognize Ali, and Murs – among others.
Mic Handz & L'Undercover - Golden Era Timeless
The title and the cover art of this project say enough: fans of Golden Era Hip Hop cannot give albums a pass. Producer L'Undercover crafted a set of banging boom-bap beats for Mic Handz and guests such as  Grand Daddy I.U., Craig G, Napoleon Da Legend, Lil Fame, Sadat X, Shabaam Sahdeeq,  and Skyzoo (among others) to get busy on. Golden Era Timeless = 90s-centric boom-bap done right.
V Knuckles - Winter Warfare
After dropping singles with the likes of Millyz, Fredro Starr, and Termanology, Cambridge, MA emcee V Knuckles (of N.B.S.) comes with his debut solo album Winter Warfare – a lyrically dense offering equipped with street tales, braggadocio rhymes, and hard-hitting production from Snowgoons, Phoniks, Nashihat, Luka Millano, and more. Their melodic boom-bap hits hard, and V Knuckles has a powerful voice with a dope traditional flow to amplify the beats (along with rhymes from guests such as Termanology, Slaine, Ali Vegas, and REKS). Winter Warfare is a strong album.
Casual & DEAD PERRY - The Art Of Reanimation
The Art Of Reanimation is a project by West Coast emcee and member of the legendary Hieroglyphics crew Casual, and producer DEAD PERRY. The Art Of Reanimation is an eighteen-track deep affair that remixes tracks from his Casual's Big Head Science LP (2020) and includes four new tracks. Production is primarily handled by DEAD PERRY who tends to create darker and more claustrophobic soundscapes that you don't usually hear Casual flow on. PERRY enlisted long-time ally L Nasty to tackle a handful of tracks bringing the listener up for some air. As PERRY says of the vision for the album "I wanted the beats to cater to the hardcore Hieroglyphics fan but still keep a certain level of grime so my own style would stay apparent on the album."
Also enlisted for the project are turntablists DJ TMB and DJ Jason D who aid cuts to a number of tracks as well as a plethora of legendary emcees and notables from the recent boom-bap renaissance. Featured guests include Ghostface Killah, Planet Asia, Ras Kass, Killah Priest, ETO, Daniel Son, Celph Titled, Crimeapple, Rockness Monsta, Phesto, Tristate, P-Dirt, J-Spliff, MC Wicks, and more.
The Art Of Reanimation is a 2022 project from a West Coast Hip Hop veteran, that sounds like a mid-90s NYC boom-bap album. We dig it, and no doubt you will too.
Hush & Bobby J From Rockaway - 7182313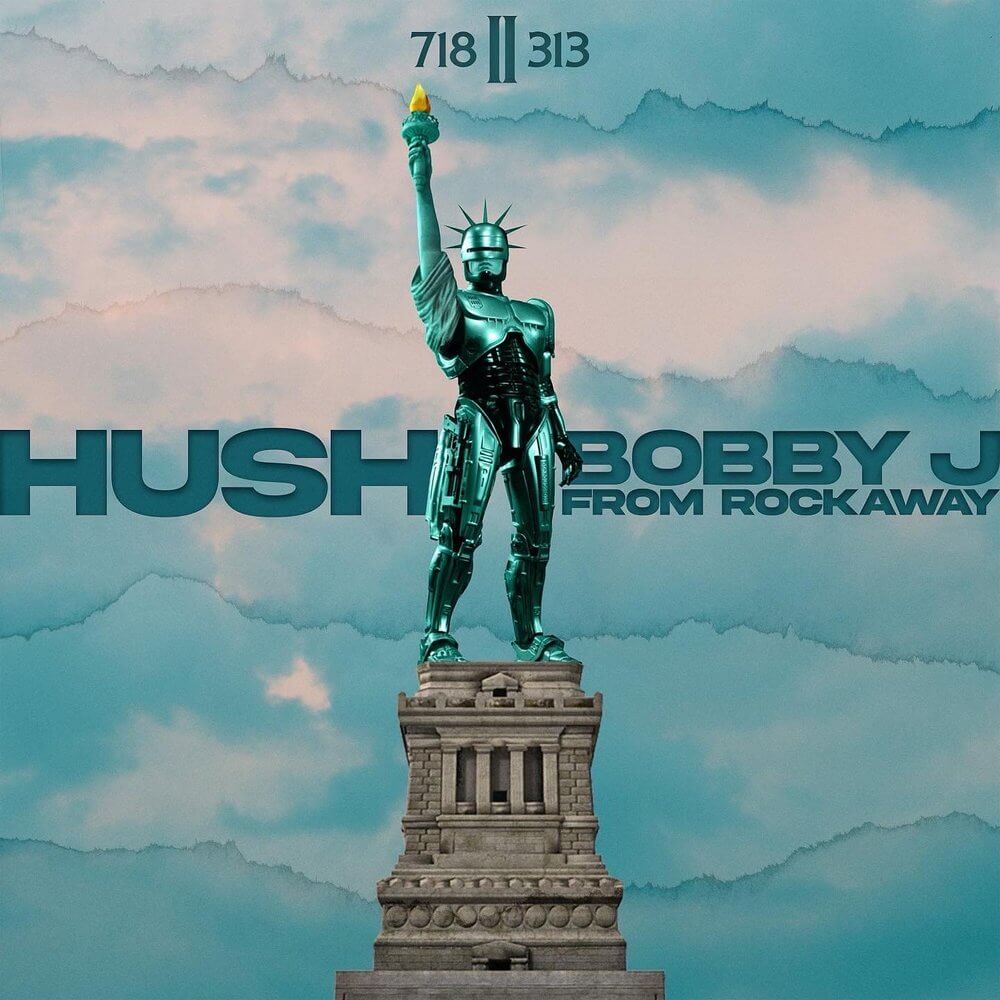 7182313 is the long-awaited collaboration album between Queens rapper Bobby J From Rockaway and Detroit veteran artist/producer Hush. The album title refers to the ZIP codes of both NYC & Detroit respectively and the joining of forces between the two cities' rich Hip Hop scenes. The album boasts high-profile guest appearances from the likes of Daru Jones, Trick Trick, Guilty Simpson, Marv Won, Kwamé, Lil Dee, DJ Rob Swift, DJ Godfather, and Ro Spit among others. With 11 of the 13 tracks produced by Hush, 7182313 takes the listener on an audiovisual tour through both cities by showcasing the best talent each region has to offer.
Hush's production is dope as f and the bars and wordplay of Hush, Bobby J, and the guests are top-notch. If not for a couple of tracks with (as far as we are concerned) out-of-place poppy production and hooks ("Kolm" and "Running" most notably) this album would have ended up even higher on this list – but as it is this is a must-listen anyway, especially for Hip Hop traditionalists. Favorite tracks: "The Truest", "Let The Opera Sing", "Oh Yeah", "Capers", and "Posse Cut".
Wordburglar - Burgonomic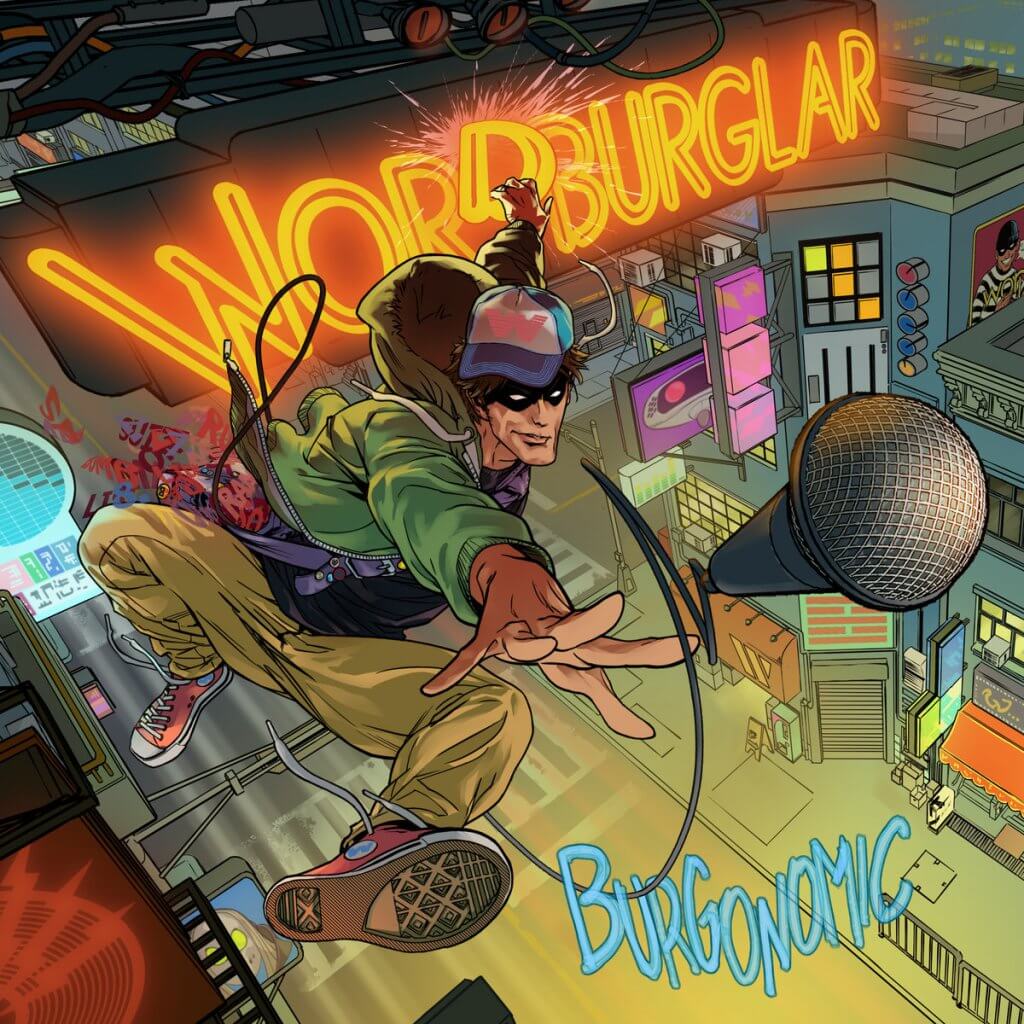 Toronto-based emcee Wordburglar's Burgonomic is one of those albums that breathe LOVE for Hip Hop. The Backburner collective member turned out a fresh Hip Hop album with this one, totally entertaining and fun from start to finish. Flows, beats, cuts, and samples –Burgonomic has that 'old school' feel all the way through, a great ride.
M-Dot - Dining In Dystopia
Raw 90s-centric boom-bap from Boston-based emcee M-Dot, with rhymes from M-Dot and guests such as Conway The Machine, Kool G Rap, Elzhi, and RJ Payne, and cuts & scratches by DJ Accepta, DJ Access, DJ Jean Marron, LP2, and DJ Slipwax – Dining In Dystopia is a great project.
Ghettosocks & DK - Listen To The Masters
"Funky, jazzy, soulful, melodic, hard, and smooth — somehow all at once — Listen To The Masters takes listeners on a 10-track audio journey with DK and Ghettosocks manning the helm as their boom-bap tour guides. Steeped in analog swagger, each track exudes a warm vintage vibe that's instantly chilled by ultra-cool flows, including features from industry heavyweights like CL Smooth, El Da Sensei, Skyzoo, and more."
Listen To The Masters is a must-have for fans of smooth 90s-centric boom-bap.
Craig G, Taiyamo Denku & BoFaatBeatz - Most Amazing
Anyone familiar with Hip Hop's golden era will undoubtedly recognize Craig G from the legendary Juice Crew. Still going strong and rocking at his best since 1988's "The Symphony", Craig G partnered with Wisconsin-based emcee Taiyamo Denku and German producer BoFaatBeatz to deliver eleven boom-bap tracks that bridge Queens and Milwaukee with bars and beats that take no prisoners and include features from Sadat-X, Rambunxious, and Urban Legend.
Chill Rob G - Empires Crumble
33 years after his classic debut Ride The Rhythm, iconic Flavor Unit co-founder Chill Rob G returns to the scene with the surprisingly strong Empires Crumble, released on Chuck D's SpitSlam Record Label Group. Featuring a Flavor Unit reunion with Double J, God Lakim (formerly Lakim Shabazz), and The 45 King on "F.U. (Rockin Wit The Best)", Rob also teams up with Chuck D to present a rugged new version of his 1990 hit "The Power". The rest of the tracklist is solid as f too – C-Doc's production is fresh and strong throughout, and sharp cuts & scratches on almost every track give the whole album that late 1980s/early 1990s feel, without sounding dated. Empires Crumble is a dope album, a must-listen for those who were rocking with Chill Rob G and his Ride The Rhythm back in the day, and for younger listeners who know and appreciate Hip Hop history too.
KRS-One - I M A M C R U 1 2
"I am an MC, are you one too?" 35 years in the game, and KRS One is still ready to challenge and beat any rapper out there. KRS-One is a REAL emcee, you see?
After KRS-One dropped a couple of singles in 1986 with the late Scott La Rock, the duo debuted as Boogie Down Productions with the now-classic LP Criminal Minded in 1987. The rest is history. By All Means Necessary (1988), The Blueprint (1989), Edutainment (1990), Sex & Violence (1992) are all classic Hip Hop albums too. Sex & Violence was the last BDP album, the iconic Return Of The Boom Bap (1993) started KRS-One's solo career.
In 2022, KRS-One is still going strong. "The top 1 of the top 5, and that's the end of it." KRS tells us on the standout cut "Achieving The Levels". And: "I'm 50, and 20-year-olds can't match the energy / on stage, I'm in a rage – yeah, it's like ten of me / disrespect the Teacha, you know the penalty / KRS-One: I'm from a whole different century / I'm Paid In Full, so you can ch-check out My Melody…"
Unlike most of his post-Millenium efforts, I M A M C R U 1 2 is totally solid and consistent: it's one of KRS-One's best albums in over 20 years. As always, KRS comes with socio-conscious rhymes mixed with braggadocio bars, delivering his bars with a hardcore, powerful, and energetic attitude. His flow and his articulation are as immaculate as ever – KRS-One might be 56 years old by now, but his vocal power and the strength of his pen game are undiminished. Production is super basic but functional (beats made for live performances it sounds like), but a KRS-One album is all about his BARS anyway. "The Beginning", "Raw Hip Hop", "Achieving The Levels",  "I M A M C R U 1 2", "Drop Another Break", "Have To Wait", and the Slick Rick-inspired "Knock Em Out" – lots of timeless KRS bangers on this LP.
Like his last album Between Da Protests (2020), which was quite good too, I M A M C R U 1 2 will suffer from underpromotion and disinterest (read disrespect) from mainstream Hip Hop outlets and uninformed younger Hip Hop listeners – but here at HHGA, we know what's up and who is the GOAT. KRS-One is the top 1 of the top 5, and that's the end of it. Fresh for '22, you suckers…
Logic - Vinyl Days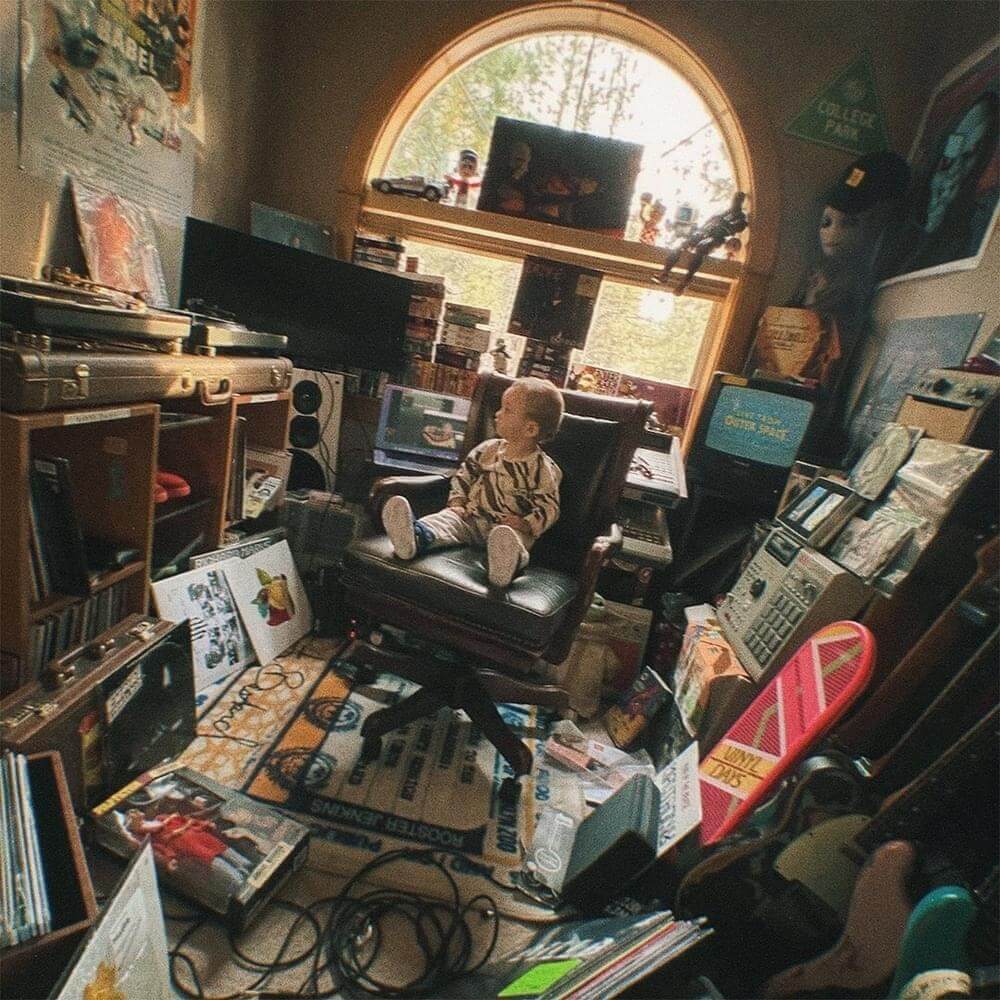 Logic is one of those artists who always have opinions firmly divided – there are plenty of Logic fans, but more haters it seems sometimes. His inconsistent output no doubt is a part of the 'problem' a lot of people have with the Maryland native. Confessions of a Dangerous Mind (2019) was an especially terrible album, and there are other duds in his catalog that are best forgotten. His supposed retirement album No Pressure (2020) was not at all bad though, and with Vinyl Days – his seventh (and first post-retirement) studio album he delivered a winner – absolutely his best project yet.
Vinyl Days is a monster of an album – just over 70 minutes in length. Too much for the ADD crowd probably, but perfect for listeners who still appreciate the art of creating LPs. The lyrical content on this album may not be deep or profound, and guests like Action Bronson, Curren$y, Royce Da 5'9″, RZA, Blu, AZ, and The Game (among others) outshine Logic on occasion, but it doesn't matter. This album FLOWS and despite its runtime, the momentum never falters – 30 tracks (including skits that uncharacteristically do not break the flow of the album), but the album doesn't feel bloated at all. No real weak spots on the tracklist, and plenty of highlights – including tracks such as "Tetris", "BLACKWHITEBOY", "Quasi", "Bleed It", "Clouds", "Therapy Music", "Kickstyle", "Ten Years", "Porta One", and "Vinyl Days" (with DJ Premier).
Vinyl Days lives up to its name – it serves as a warm love letter to the golden age of Hip Hop, with diverse and appealing sample-based boom-bap production from start to finish. Slick, refreshing, and fun – Vinyl Days is one of the biggest positive surprises of 2022.