March 2021 Round-Up: The 9 Best Hip Hop Albums Of The Month: For this piece, we selected our 9 favorite Hip Hop albums released this March. Did we miss any March albums you feel need to be mentioned? Let us know in the comments!
Also read: The Best Hip Hop Albums Of 2021
1. Armand Hammer & The Alchemist – Haram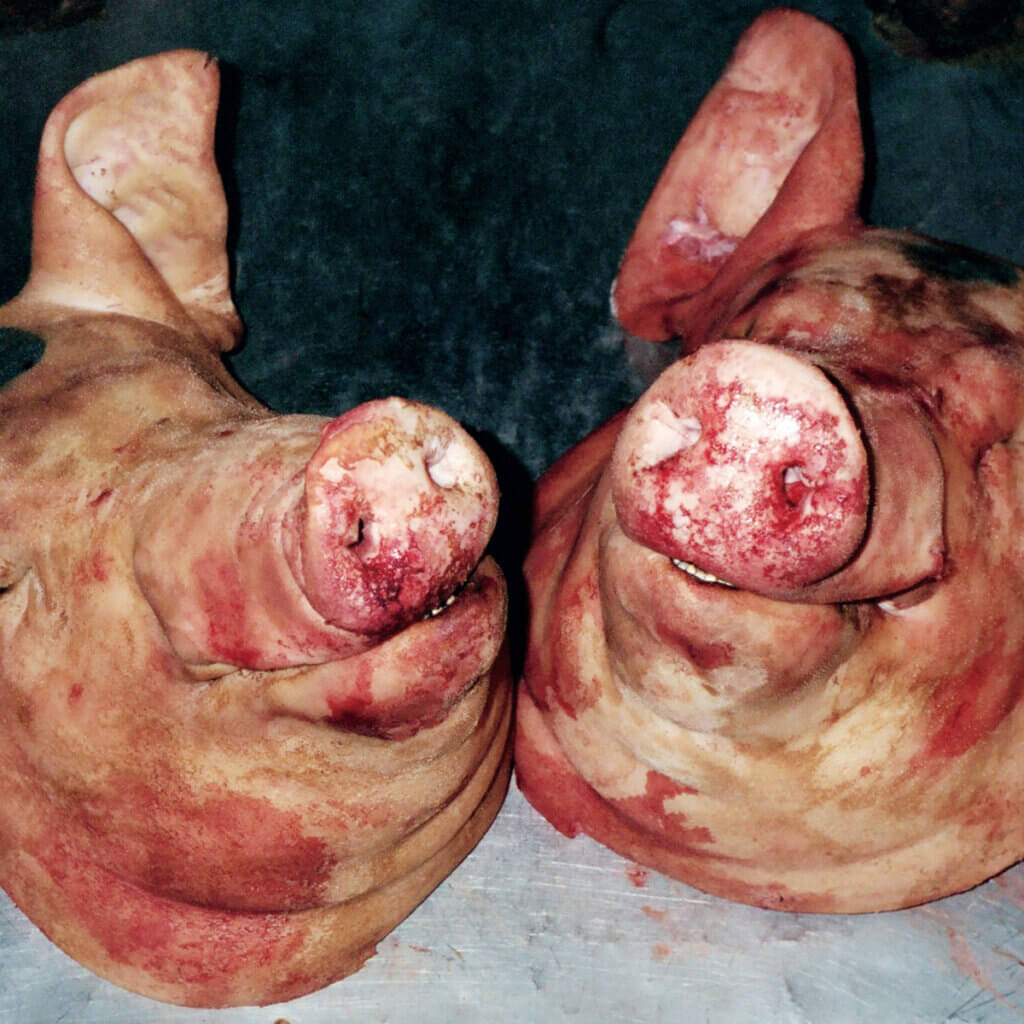 Armand Hammer is a duo consisting of experimental Hip Hop titans billy woods and ELUCID. billy woods is one of the most consistent artists in contemporary Hip Hop. He has five solo albums on our top 150 Hip Hop albums of the 2010s list – History Will Absolve Me (2012), Dour Candy (2013), Today, I Wrote Nothing (2015), Known Unknowns (2017), and Hiding Places (2019), along with three Armand Hammer albums – Race Music (2013), Rome (2017), and Paraffin (2018) – making billy woods our MVP of the 2010s. The 2020s started off strong for him too – with Armand Hammer's 2020 album Shrines, and BRASS, billy woods' collaboration with experimental musician and poet Moor Mother. Both Shrines and BRASS rank high on our best of 2020 list. ELUCID had a strong year as well, with the excellent Don't Play It Straight, an experimental collaborative project with The Lasso.
And now we have Haram – for which Armand Hammer hooked up with producer extraordinaire The Alchemist. This is what the blurb says about the album:  "Haram is a mercurial collaboration between incendiary rap duo Armand Hammer, and living legend The Alchemist. For the first time ELUCID and billy woods have crafted an album with a single producer and the result is extraordinary. With their unmatched penchant for stirring imagery and incisive storytelling, the two rappers dive into an ocean of Alchemist's creation: warmly inviting on the surface, black and bone-crushingly cold at depth. Haram is a collection of the profane and the pure; a reminder that that which is forbidden is also sacrosanct.
The artists are joined by their friends and fellow travelers on this journey. KAYANA's golden voice ups the wattage on "Black Sunlight," while Fielded's sultry alto gets chopped and screwed on "Aubergine". Earl Sweatshirt makes a sun-soaked appearance, while Curly Castro and Amani mix like ice and salt on Brooklyn sidewalks, and Quelle Chris, as always, finds a pocket all his own. Still, there is a natural rapport that belies the New York-to-Los Angeles-and-back nature of the project, allowing Haram to be more than the sum of its parts, however impressive those parts may be. This isn't just the genre's most insistent contemporary voices paired with arguably its best producer. This is when you buy a beautiful house only to discover, hidden behind a heavy bookcase, a stairway twisting up and away into the darkness."
Now, the question is: is Haram on par with billy woods' and Armand Hammer's earlier releases? The answer is: yes, Haram 100% met expectations – it may even one-up the stellar Paraffin as Armand Hammer's best work yet. On Haram, the Islamic term meaning "forbidden", billy woods and ELUCID explore all kinds of taboos – in their own cryptic ways. As always, it takes some effort on the part of the listener to penetrate the dense poetics penned by billy woods and ELUCID – there's is so much to unpack and to think about here, it gives Haram endless replay value.
The Alchemist's work on the boards arguably makes Haram a little more accessible than the four previous Armand Hammer albums are, but his atmospheric instrumentals are left-field enough to suit billy woods and ELUCID avant-garde rhyming. This is The Alchemist's finest music in a while, even better than his much-lauded work on Freddie Gibb's Alfredo of last year – in fact, we will go as far as to say The Alchemist crafted a masterpiece here.
Stand-outs include  "Falling Out The Sky", with some incredible lyrical imagery also from guest rapper Earl Sweatshirt, "Wishing Bad", "Chicharonnes", with a bone-chilling instrumental over which billy woods and Quelle Chris tackle police violence and BLM, likening the whole culture to pigs on a spit roast, and "Stonefruit", with a jaw-dropping last verse from billy woods to close the album out on a high note. Besides these 4 stand-outs, there are no weak tracks on Haram – everything on the album is well-thought-out and perfectly executed – even the gruesome album cover which serves to enhance the mood of the music, in an in-your-face kind of way, with no hint of artificial coolness. Haram is a confirmation of Armand Hammer's status as one of the most intriguing and most consistent duos in Hip Hop, and it is the first AOTY-contender released in 2021.
Release date: March 26, 2021. 
2. Awon & Phoniks - Nothing Less
Producer Phoniks (from Portland, Maine) and Brooklyn-born Virginia-based rapper Awon have given us a series of superb Hip Hop projects in the 2010s, individually and collaboratively – their collaborative debut album Return To The Golden Era (2013) is a masterpiece, Knowledge Of Self (2015) and The Actual Proof (2018) are not far behind. With Nothing Less Awon and Phoniks continue their streak of excellence.
The album is laced with Phoniks signature jazz-infused, boom-bap production style and Awon's raw, honest lyricism. Produced on vintage samplers like the gritty Emu SP-1200 and Akai MPC 2000xl the music evokes memories of classic east coast "golden era" Hip Hop. Features include Don't Sleep Records label mates Dephlow, Anti-Lilly, and Tiff The Gift, as well as Masta Ace, Blu, Ill Conscious, Kid Abstrakt, and more.
For HHGA, it doesn't get much better than this. At 33 minutes, Nothing Less is not long enough for our tastes but its shortness is the biggest knock against the album. "Everlasting Game" (with Masta Ace and DJ Ill Digitz) is a highlight, along with tracks such as "Sunshine" (with Blu), "The Cool Out" (with Kid Abstrakt), and "Fatherhood" – a song that will especially resonate with parents of (pre)teens.
Don't sleep on Awon and Phoniks and go cop Nothing Less, and also check their earlier music if you slept on Awon & Phoniks up to now for some reason.
Release date: March 22, 2021. 
3. Killah Priest - Lord Sun Heavy Mental 1.1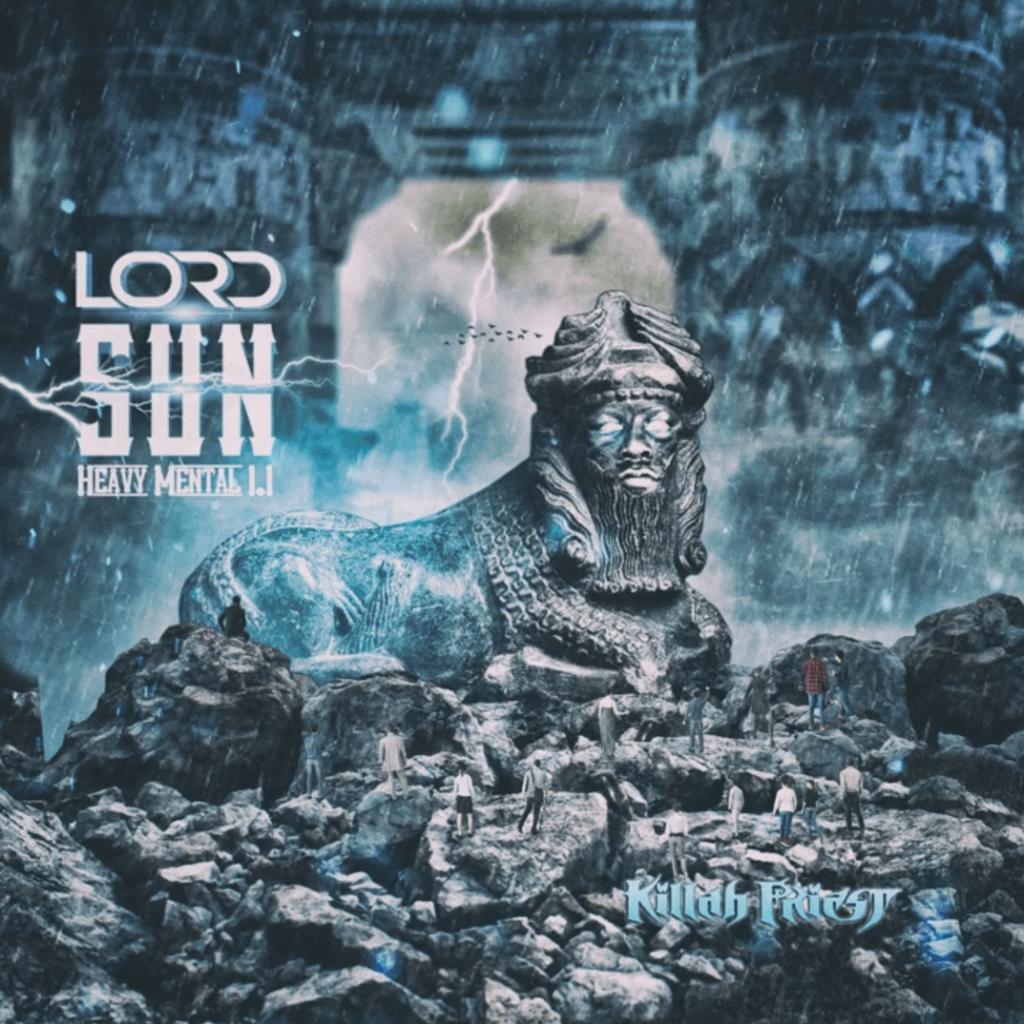 Heavy Mental (1998), Elizabeth (2009), The Psychic World of Walter Reed (2013), and Planet Of The Gods (2015) are the standouts in Wu-Tang Clan affiliate and Sunz Of Man member Killah Priest's vast catalog – along with the two LPs he released in 2020. Rocket To Nebula (#15 on our top 60 Hip Hop albums of 2020 list) is a left-field masterpiece, and The Third Eye In Technicolor (#18) is not far behind.
Exactly 23 years after the release of his debut solo album Heavy Mental, Killah Priest comes with Lord Sun Heavy Mental 1.1. Similar to Rocket To Nebula, the instrumentals on Lord Sun Heavy Mental 1.1 are ethereal and often drumless – and even more experimental at times. Killah Priest's dense stream-of-consciousness bars about religion, history, mythology, spiritualism, science, philosophy, esotericism, extraterrestrialism, and other such topics, are delivered in a powerful spoken-word type delivery. Killah Priest's music has always been an acquired taste, and this project certainly is – but those with the patience and capacity to surrender to his lyrical style, open themselves to his content, and adapt to the instrumentals, will find a lot enjoy on Lord Sun Heavy Mental 1.1.
With this album, Killah Priest continues his winning streak. Lord Sun Heavy Mental 1.1 is another absorbing Killah Priest listen that further cements his status as one of Hip Hop's best – albeit unsung – writers.
Release date: March 10, 2021. 
4. Propo'88 & Wildelux - Certified Craftsmen
Under the moniker of Certified Craftsmen, DJ/producer Propo'88 and rapper Wildelux crafted an excellent no-bullsh*t boom-bap record with their Certified Craftsmen LP. Propo'88 hails from Utrecht in The Netherlands, and Wildelux is a Bronx-born emcee who is currently based in Kyoto, Japan. Their collaboration is one of the many examples we can see these days of the global village that Hip Hop world has become – with artists from all over the world joining forces, and with producers from Europe leading the way in keeping that original boom-bap sound alive.
From Propo'88's fresh beats, samples, and Preemo-like scratch hooks, to Wildelux's smooth flow and outspoken rhymes – this is throwback Hip Hop done RIGHT. Certified Craftsmen: close to 45 minutes of top-quality funky boom-bap Hip Hop.
Release date: March 26, 2021. 
5. Bruiser Wolf - Dope Game Stupid
Detroit-based Bruiser Wolf's debut LP Dope Game Stupid on Danny Brown's freshly minted Bruiser Brigade Records label is something else. Bruiser Wolf's voice is unique without sounding gimmicky ("Nobody sound like this, I've got my own sound, I'm an instrument"), his flow and delivery are like a blend of the quirky styles of Bay Area legend E-40 and Goodie Mob's Cee-Lo Green, only turned up to eleven. Bruiser Wolf's weird style will no doubt be an immediate turn-off for some, but those who can get with his oddities will consider Dope Game Stupid a keeper.
Dope Game Stupid is incredibly well-written, with a constant barrage of introspective as well as humorous metaphors and similes detailing Bruiser Wolf's life in Detroit, all of it backed by excellent production from front to back. Label boss Danny Brown jumps on "I'm An Instrument" with a killer performance for which is one of the stand-out tracks. Other memorable songs include "Dope Game Stupid", "Use Me (I'm Dope)", "Whip Test", "Syndicate", and the personal and poignant "Momma Was A Dopefiend".
The idiosyncratic Dope Game Stupid is off-the-wall and unpredictable but totally engaging – a project that has us excited to see where Bruiser Wolf will go next.
Release date: March 29, 2021.
6. Amari Mar - Grand Rising
Amari Mar is an independent Hip Hop artist from Brooklyn, NY. He has previously released two projects – Too Many Cooks Spoil The Broth Mixtape hosted by Kool G Rap (2012) and Da God Must B Krazy (2013). Now, eight years later, Amari Mar reemerged with Grand Rising.
Grand Rising is a great album. Amari Mar took 8 years to work on and perfect this album, and it shows. Grand Rising is one of the biggest surprises of the year so far. Songs like "Grand Rising", "Nothing To Prove", "Above The Rim", "Live Your Life", "Black Business", "Beyond The Surface", 'The Gift" "A Beautiful Soul", "The Chosen One", and "Rise N Shine" all are gems, not taking away anything from the other songs on the album by the way – for a 17-track project, Grand Rising is super consistent. 
Production duties are taken care of by a bunch of different producers, which surprisingly does not hurt the cohesiveness of the album at all. The instrumentals on Grand Rising are tight, but it's Amari Mar's content that makes this album shine – his flow is dope and his bars are intelligent and meaningful. For an indie release, Grand Rising sounds exceptionally polished and well-rounded – Amari Mar is an artist who deserves a bigger stage, support the artist and go cop this album, you will not regret it.
Release date: March 26, 2021. 
7. Blak Madeen - Let The Good Get Even
Blak Madeen is a Boston-based duo consisting of lyricists Al-J and Yusuf. With Let The Good Get Even they give us 11 excellent tracks, composed of clever rhymes over dope boom-bap beats laced with vintage cuts & scratches. Produced by C-Doc (known from his work with Public Enemy), the album features guest appearances by Hip Hop icons like Chuck D, Sadat X, Tragedy Khadafi, Daddy-O, and others. Let The Good Get Even is a delectable presentation of intelligent grown-man Hip Hop, capturing a perfect throwback vibe without sounding dated. This is a must-have, no self-respecting Hip Hop fan should miss out on it.
Release date: March 5, 2021. 
8. Onyx - ONYX 4 Life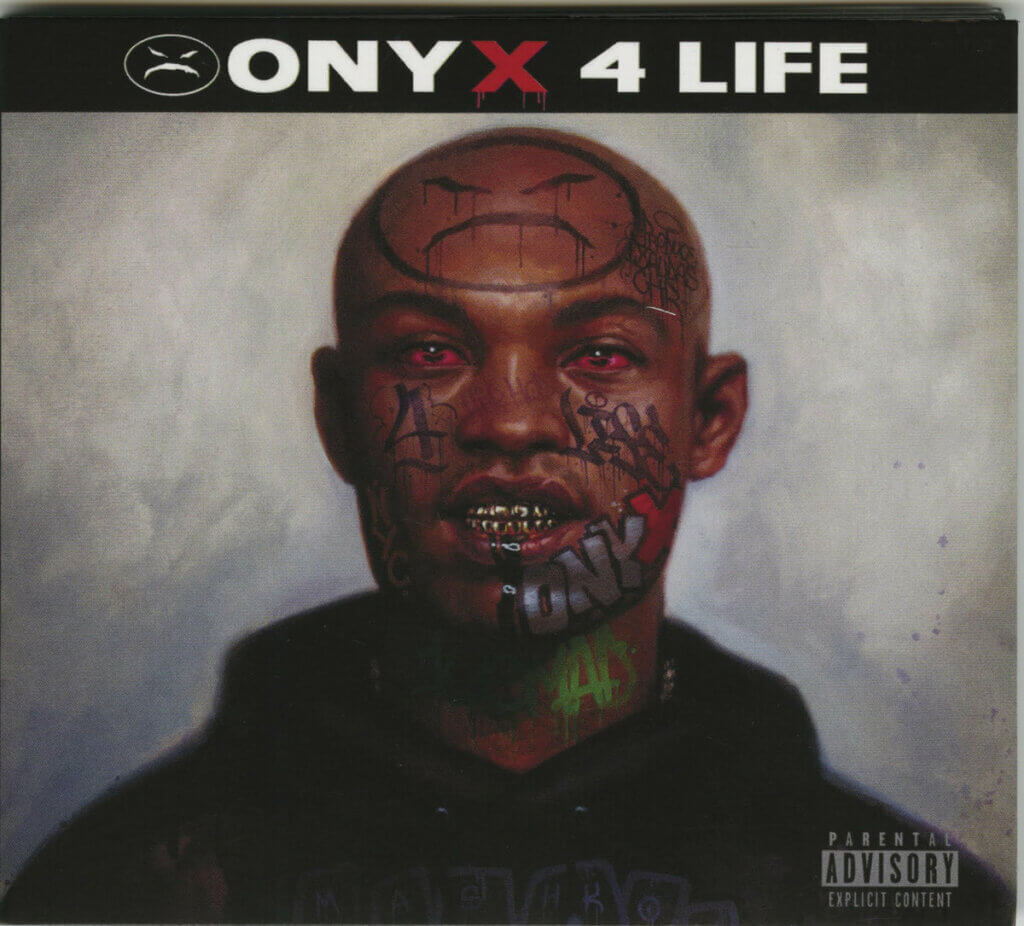 Onyx – these days a duo consisting of Sticky Fingaz and Fredro Star – dropped a strong album with ONYX 4 Life. Not all Onyx albums are keepers, but their first three – Bacdafucup (1993), All We Got Iz Us (1995), and Shut 'Em Down (1998) – are all great albums: Bacdafucup is an iconic classic, the underrated All We Got Iz Us arguably is their best album. With ONYX 4 Life Sticky Fingaz and Fredro Star did not reinvent the wheel nor should they have – by sticking to their formula they show that after 30 years in the game they still have the chemistry and the energy that brought them platinum success in the early 1990s. ONYX 4 Life offers exactly what you'd expect: guttural, grimy raps over hard-ass beats – this is one of Onyx's best efforts since the 1990s.
Release date: March 3, 2021. 
9. Vic Spencer - Psychological Cheat Sheet 2
When will Vic Spencer get the widespread recognition he deserves? The Chicago emcee has been dropping fire for years now, with three dope projects in 2020 alone – Psychological Cheat Sheet, Spencer For Higher 3 (with Sonnyjim), and Rather Be A Real One all are must-listens. Psychological Cheat Sheet 2 is just as good, if not better. Like the first Psychological Cheat Sheet, this one is produced entirely by the underappreciated August Fanon – who always manages to put his own authentic stamp on anything he produces. His ethereal instrumentals here are flawless and tailormade for Vic Spencer's distinct baritone, his off-beat flow, and his stream-of-consciousness rhyming.
Release date: March 26, 2021.
Honorable Mentions
Kota The Friend & Statik Selektah – To Kill A Sunrise
CRIMEAPPLE- YDFWC?
Sankofa – The Most Delicious Gold
I Self Devine – Rituals Of Resilience
Zcience Division & Mike Titan – Applied Precision
Mike Fish – Train Tracks
Sole – MBFX
Styliztik Jones & DirtyDiggs – Everybody Eat
Tesla's Ghost – Amahl Farouk
101 – Whatever Happens Happens
TEK – Pricele$$
Alan Doyle – Fourtitude
Tom Caruana – Brewing Up
MF Grimm – The Hunt For The Gingerbread Man 2: Get The Dough
Lync Lone – The Plot Thickens
The Palmer Squares – Out With The Old
Termanology & Shortfyuz – GOYA 3
Sleep Sinatra & Ed Glorious – Sleep Gloriously
The Bad Seed – #GETHOMESAFE
Zig-Lah – Ballads Bullets & Bibles
Rahiem Supreme – The 9 Diagrams
Skypp – King Of Indiana
Fiend – Thank God Its Fiend
Bang Belushi – Rudy
G4 Jag & Mephux – Regressions
Sage Poet – Parable Of The Chariot
Ea$y Money & Fabeyon – Beyond EA$Y
Kaimbr & Sean Born – Nino Green
Cosm & Micall Parknsun – Aspetta
Bugsy Da God – Diary Of An Underground Villian