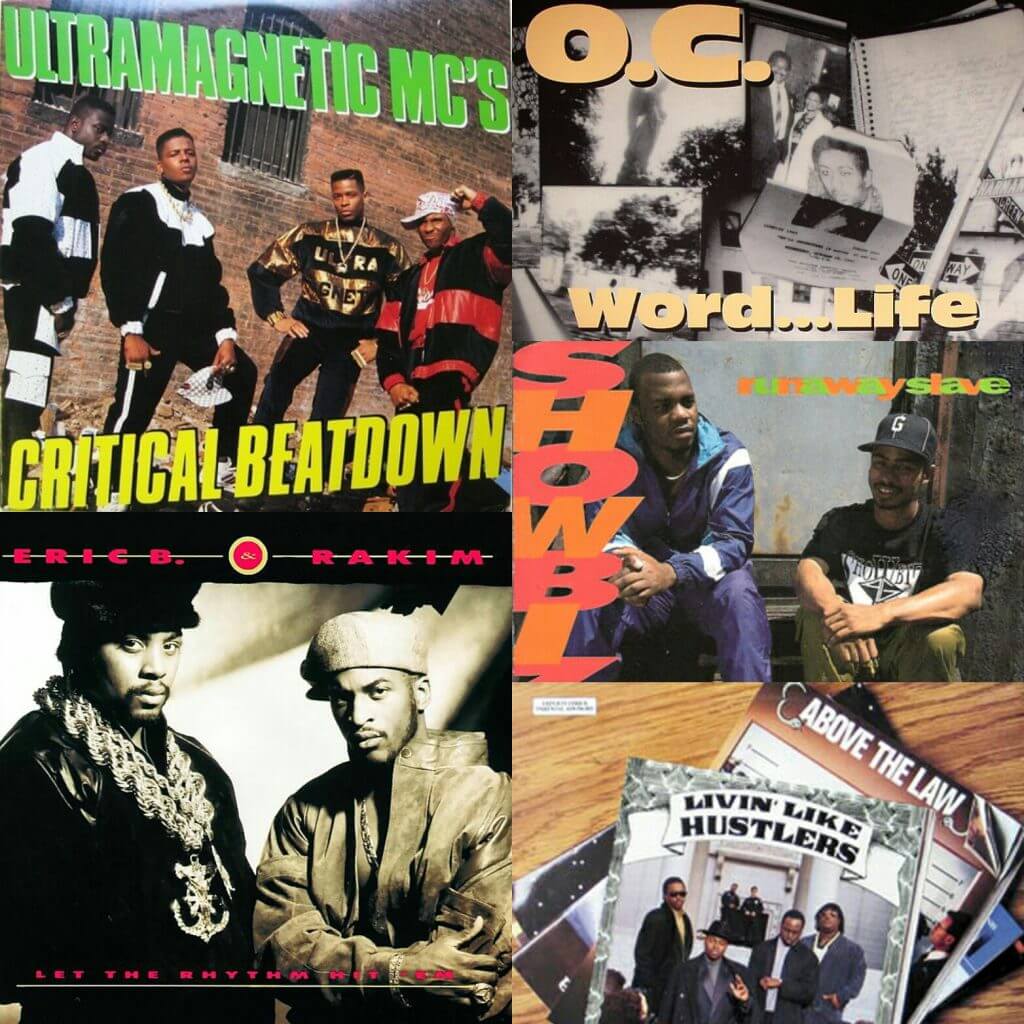 In previous posts in our 5 Classic Records You Don't Own, But Should series we featured forgotten albums from the ninety-eighties, ninety-nineties, and the two-thousands – five albums per decade.
In this fifth part of the series, we highlight another five monumental Golden Age Hip Hop albums that received widespread acclaim and are highly rated to this day, but that sold relatively few copies. Heads who were there when these albums were released might have picked them up back in the day, others who got into Hip Hop later just may have missed out on them. Anyone who did would do well to go check these albums out – they all belong in your collection if you are a true Hip Hop fan. Do YOU have them all?
Above The Law - Livin Like Hustlers (1990)
One of the earliest N.W.A. / Dr Dre 'sponsored' acts, Above The Law debutes with a straight up Hip Hop classic filled with banging west coast gangsta funk beats, produced by ATL themselves, Laylaw and Dr Dre.
Livin Like Hustlers is one of those rare albums on which you don't have to skip a single track – from the eerie opening track "Murder Rap" to the N.W.A-featuring posse-cut "The Last Song", this whole album rocks. Truly classic material.
Eric B & Rakim – Let The Rhythm Hit Em (1990)
Everybody owns Paid In Full (1987) and Follow The Leader (1988), right? On the heels of these super classics, Eric B & Rakim dropped their third album Let The Rhythm Hit Em.
Maybe because of the epicness of their first two albums, this one is often overlooked in best Hip Hop album lists. It should not be, though. Let The Rhythm Hit Em is a super tight album, a bit 'darker' sounding than the previous two, with Rakim as good as ever. Lyrically NO ONE can touch the R.
The production is excellent as well (although the question is how much Eric B should be credited for that – look it up); the whole album is consistently dope, with a few standout tracks, most notably "Let The Rhythm Hit Em", "Mahagony", "In The Ghetto", "Run For Cover" and "No Omega".
Even though the album reached certified gold status eventually, it remains an underappreciated album in Eric B & Rakim's catalog.
Showbiz & AG - Runaway Slave (1992)
This is what Hip Hop is supposed to sound like. A flawless album: top notch production from Showbiz (and Diamond D) and great guest appearances from Lord Finesse and Big L (among others) – this may just be the best DITC album in a series of excellent albums. Amazingly consistent and entertaining throughout.
This is an album that flew well under the mainstream radar but was quickly recognized as a classic by true heads. Quintessential NYC early 90's Hip Hop.
O.C. - Word…Life (1994)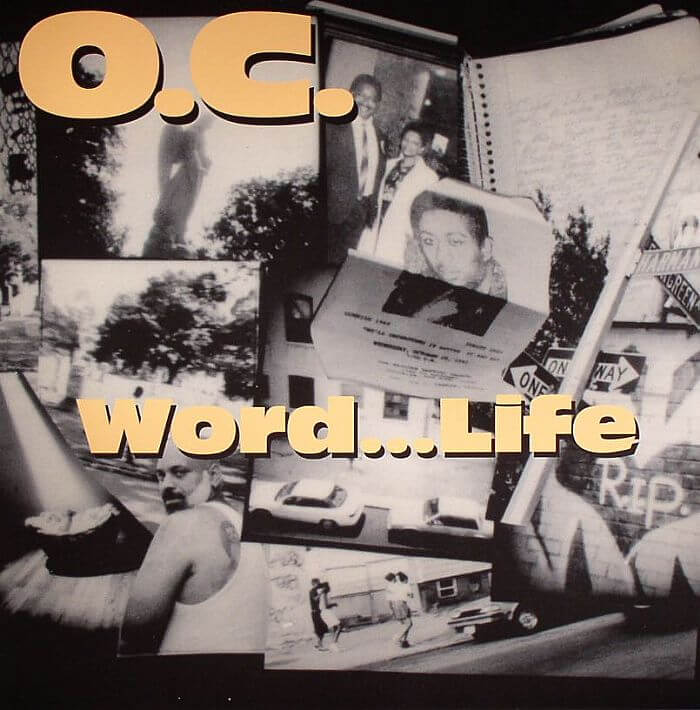 O.C.'s Word… Life is very similar to Nas' Illmatic in many ways (excellent beats, clever lyricism, overall cohesiveness), but incorrectly much less revered. Maybe due to lacking promotion by O.C.'s Wild Pitch label, maybe because the competition in 1994 was so awesome – whatever the reason: Word… Life flew so far under the radar it's ridiculous. This easily is one of the best Hip Hop albums of 1994. Don't sleep on Word… Life.
Ultramagnetic MCs - Critical Beatdown (1988)
A classic album that has stood the test of time – Kool Keith's unique style & lyrics along with the excellent overall production ensure this is one for the ages. Highly original & innovative and very consistent – no weak tracks here.
Critically acclaimed, but at the same time slept on and somehow underappreciated – this is one of HHGA's all-time favorite albums and it is definitely an album you NEED to own.