Earlier we published an article listing 29 Essential 1980s Hip Hop Songs. In this piece, we have selected 29 essential tracks from the 1990s. We had a hard time leaving out classic cuts by Cypress Hill, Ice T, Eric B & Rakim, EPMD, Brand Nubian, Naughty By Nature, Black Sheep, Jay Z, House Of Pain, Kool G Rap, Public Enemy, Big L, Big Pun, and many others – but we limited the list to 29 songs, in keeping with our 29TUNES format, so there you go.
If you feel there are glaring omissions, feel free and comment to say which songs you would have included – but also state which songs out of these 29 you would leave off then. Stream the complete playlist here.
LL Cool J - Mama Said Knock You Out (1990)
The Marley Marl produced title track of LL Cool J's fourth album, Mama Said Knock You Out, showed LL in top form. 22 years old at the time – and already a Hip Hop veteran, LL Cool J felt it was necessary to knock out all critics who said he fell off with his third album, Walking With A Panther.
The song was produced by Marley Marl and uses samples from James Brown's "Funky Drummer," the Chicago Gangsters' "Gangster Boogie," Sly & The Family Stone's "Trip to Your Heart" the drum break from Digital Underground's "The Humpty Dance", and LL Cool J's own "Rock the Bells".
Digital Underground - The Humpty Dance (1990)
After they made a big impression on the scene in 1989 with their independently released debut single "Doowutchyalike", Digital Underground blew up in 1990 with this ultimate party track.
Watch for a young 2Pac in the video, who worked as a dancer and a roadie for D.U. before his own career took off.
Main Source - Live At The BBQ (1991)
The official debut on wax from young Queensbridge emcee Nasty Nas, with a brilliant opening verse to Main Source's now-classic posse cut "Live At The BBQ".
Geto Boys - Mind Playing Tricks On Me (1991)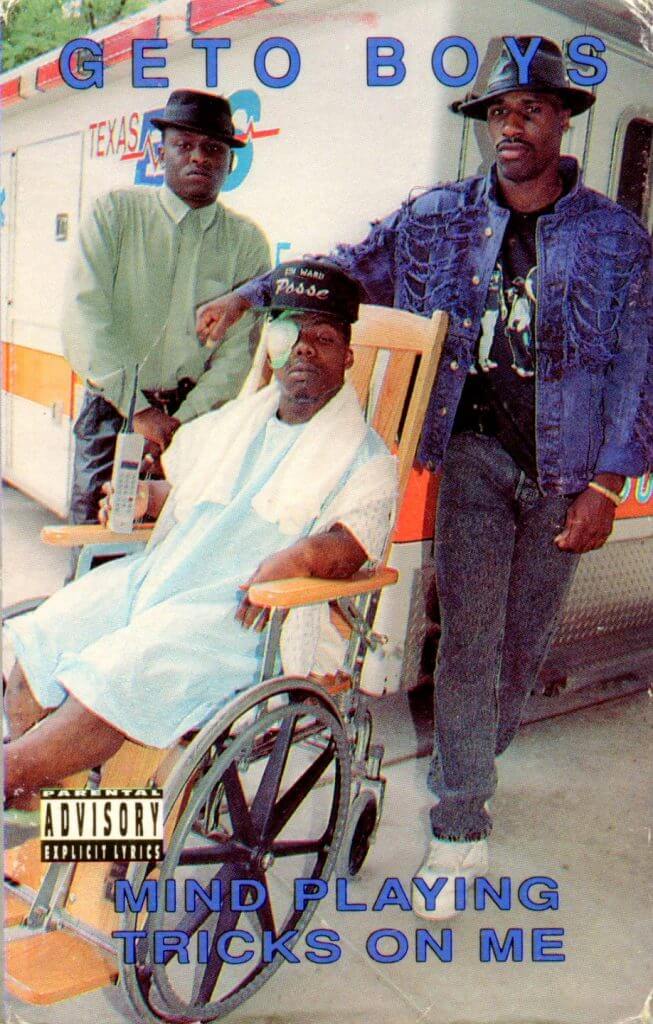 This is not only Geto Boys' signature and best track but one the best tracks in Hip Hop EVER. Check Brian Coleman's Check the Technique: Liner Notes for Hip-Hop Junkies for the story behind 'Mind Playing Tricks On Me'.
Pete Rock & CL Smooth - They Reminisce Over You (T.R.O.Y.) (1992)
"They Reminisce Over You (T.R.O.Y.)" was inspired by the death of Pete Rock & CL Smooth's close friend Troy Dixon (better known as "Trouble" T. Roy of Heavy D & the Boyz) in 1990. The song was the lead single off their monumental debut album Mecca And The Soul Brother and is now widely regarded as one of the best Hip Hop songs of all time.
Ice Cube - It Was A Good Day (1992)
This feel-good hood anthem is not just Ice Cube's best song, but one of the best songs in Hip Hop, period.
The Pharcyde - Passin' Me By (1992)
In an era when gangsta rap was starting to dominate West Coast Hip Hop, these guys didn't feel the need for gangster posturing and weren't afraid to show their humorous & vulnerable sides. "Passin' Me By" is one of the big tracks off their epic debut album Bizarre Ride II The Pharcyde and an undisputed Hip Hop classic.
Dr. Dre ft Snoop Doggy Dogg - Nuthin' But A G Thang (1992)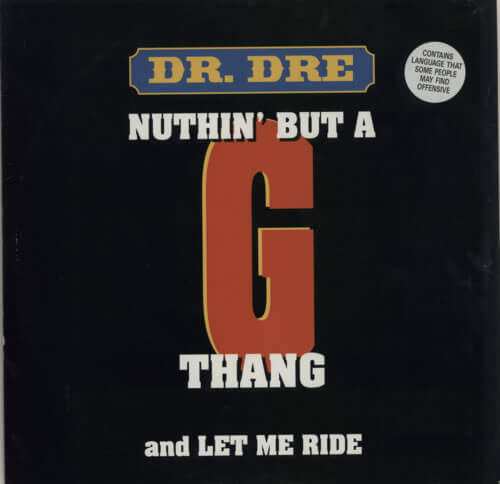 A hugely influential & timeless classic, this 'G-Funk' track and lead single off Dr. Dre's seminal The Chronic ushered in a new era in Hip Hop. It established West Coast dominance in rap, and it was the breakthrough moment for Dr. Dre's young protégé Snoop Doggy Dogg.
Souls Of Mischief - '93 Til Infinity (1993)
Souls Of Mischief's lead track off their slept on 1993 debut album with the same title is an all-time Hip Hop classic.
A Tribe Called Quest - Electric Relaxation (1993)
Not just one of ATCQ's best tracks, this ode to women is one of the best tracks in Hip Hop, PERIOD. A masterpiece.
KRS One - Sound Of The Police (1993)
As relevant today as it was over two decades ago, in this song KRS-One addresses police brutality specifically directed at black people, cleverly linking the days of slavery to the way police acts in these modern times. Poignant, powerful, and sadly still relevant. One of the many excellent tracks on KRS's debut album under his own name.
Snoop Doggy Dogg - Gin & Juice (1993)
"Gin and Juice" is the second single by Snoop Doggy Dogg from his debut album Doggystyle, and one of Snoop's signature songs. Expectations for Snoop's debut album were sky-high after his performances on Dr Dre's The Chronic, and with Doggystyle Snoop (and Dre) delivered, and then some.
Wu Tang Clan - C.R.E.A.M. (1993)
The final single from Wu-Tang Clan's monumental debut album Enter The Wu-Tang (36 Chambers). C.R.E.A.M. offers a haunting lesson in street economics; with excellent verses from Raekwon and Inspectah Deck, and with Method Man's unforgettable hook. A Hip Hop super classic.
OutKast - Players Ball (1993)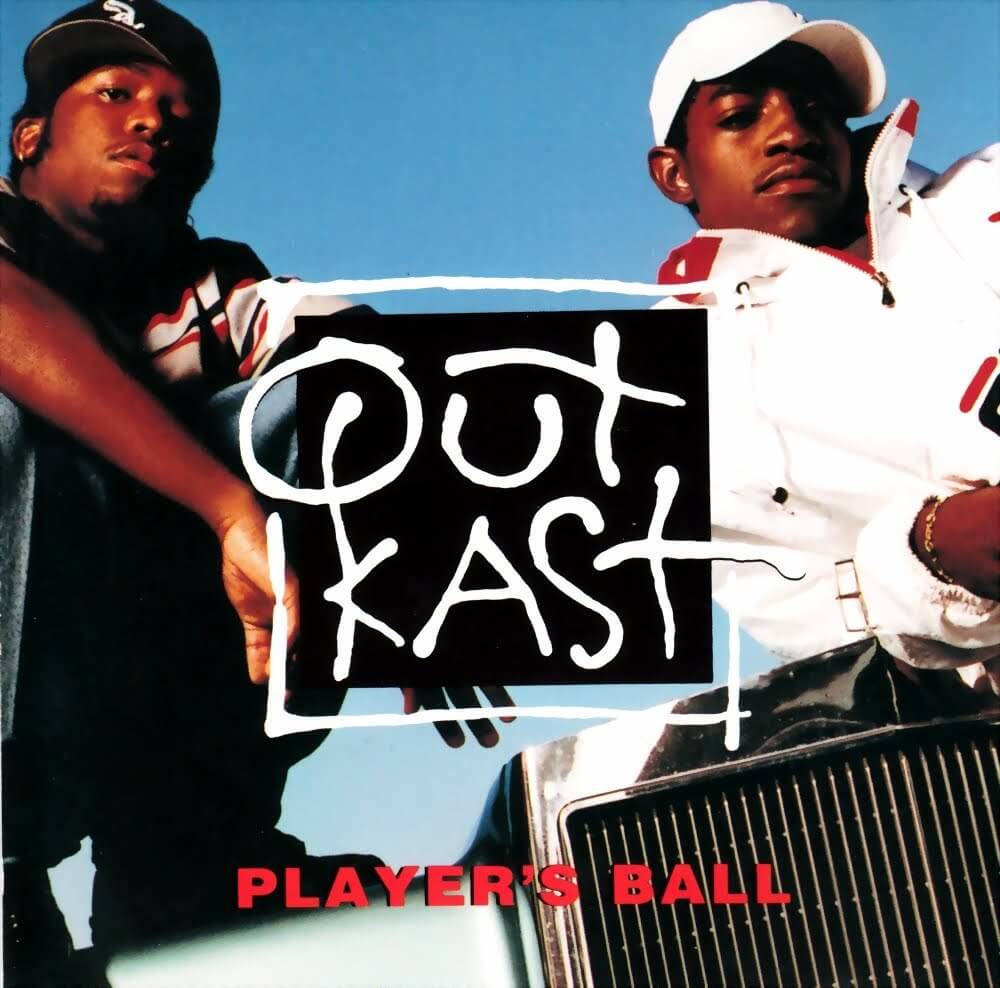 The pimped-out classic that started it all, the first single of Southernplayalisticadillacmuzik which would be released in 1994. An incredibly important and influential song, as it was OutKast's introduction to the world and the kick-off of a decade with brilliant OutKast music. A staple for Hip Hop, not just for the South.
Warren G ft Nate Dogg - Regulate (1994)
"Regulate" is the worldwide smash hit by Warren G and Nate Dogg. Released in the summer of 1994, the track appears on the soundtrack to the film Above the Rim and later Warren G.'s album Regulate…G Funk Era. One of those timeless tracks that still gets played today.
O.C. - Time's Up (1994)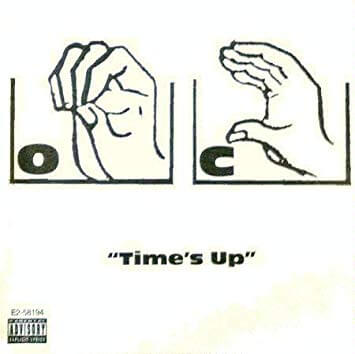 O.C.'s Time's Up from his underrated 1994 album Word…Life was a scathing accusation, pointed at studio-gangsters and thug-posturers who were flooding the Hip Hop scene at the time.
Nas - N.Y. State Of Mind (1994)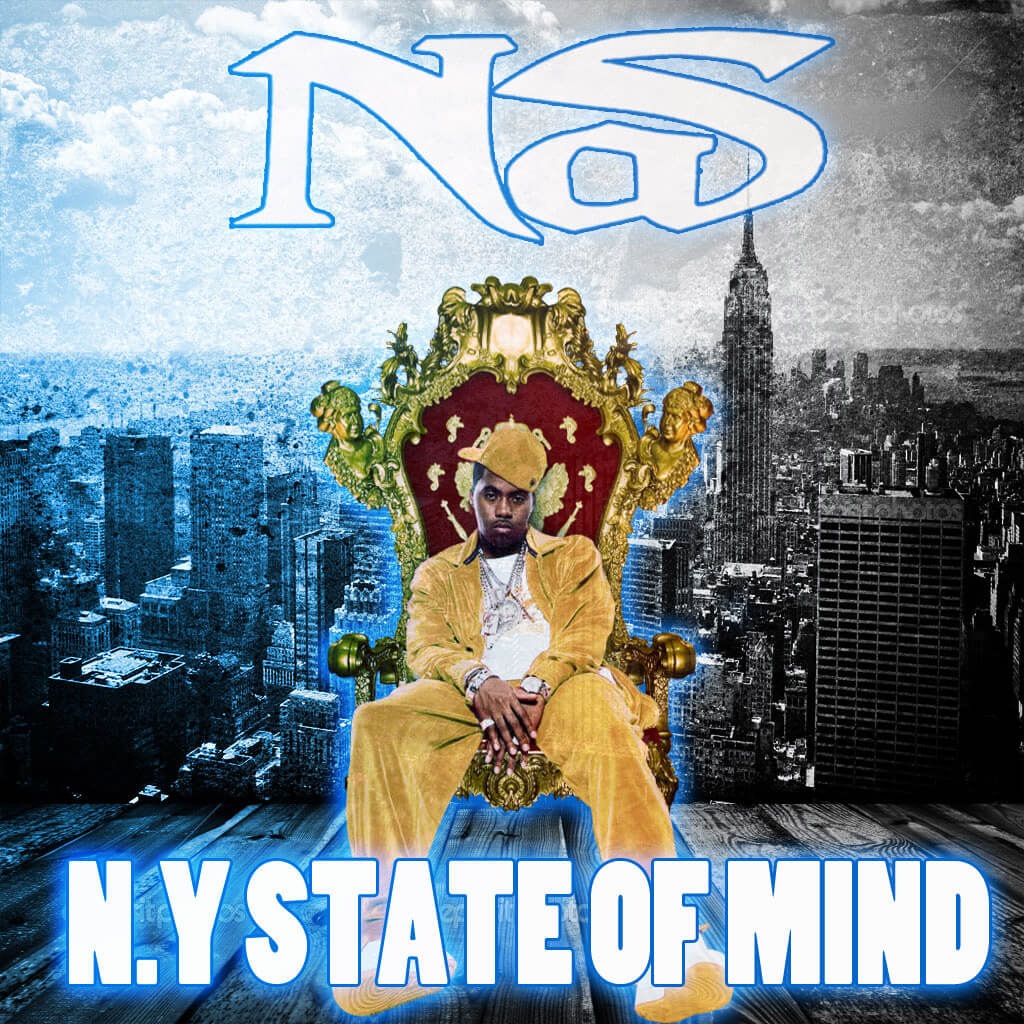 The quintessential Nas track and one of Hip Hop's best songs ever, bar none. A classic narrative of life on the NYC streets, this is one of the many classics Nas' partnership with DJ Premier would yield and just maybe the biggest of them all.
Common - I Used To Love H.E.R. (1994)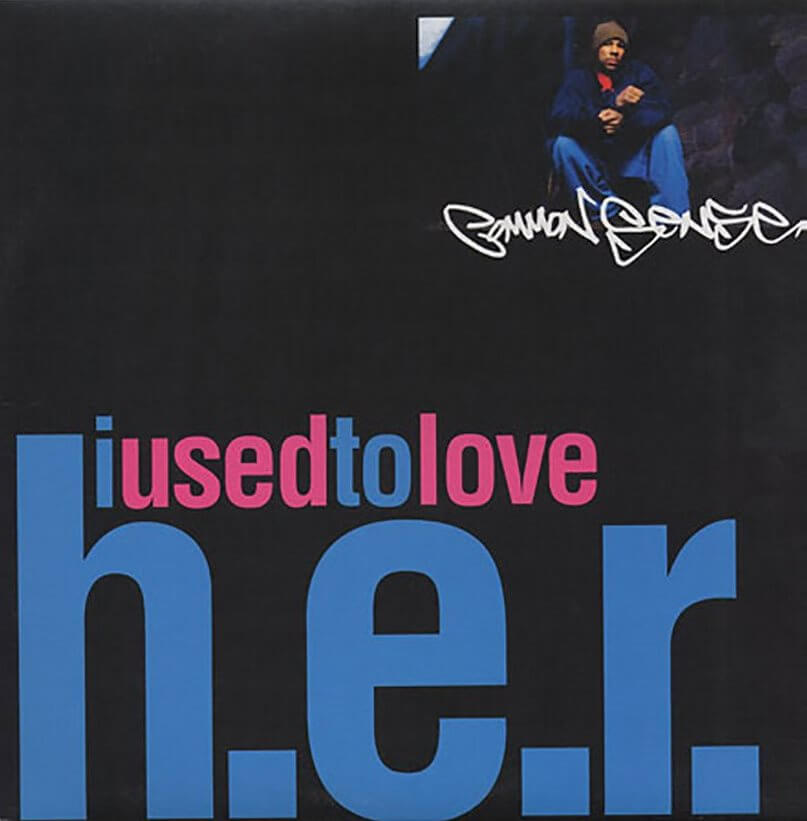 Not just Common's biggest song, but one of the biggest songs in Hip Hop. In this super classic track, Common cleverly describes what appears to be his changing feelings for a girl, but what turns out to be his ever-evolving relationship with Hip Hop. Truly a landmark recording and the centerpiece of one of the best albums in one of Hip Hop's best years.
The Notorious B.I.G. - Juicy (1994)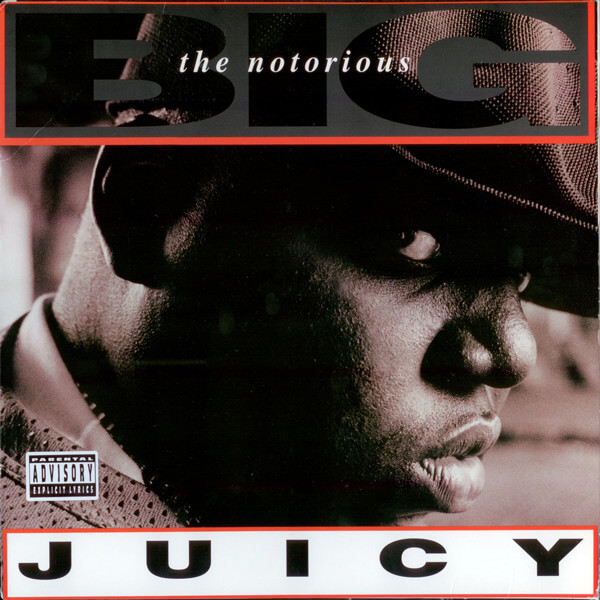 The first single from Notorious B.I.G.'s monumental debut album Ready To Die and an unbelievable critical and commercial success. This classic Biggie joint is an all-time classic not just because of its universal appeal, but because of its essentially positive vibe and emotion. Just gotta love "Juicy".
Gang Starr - Mass Appeal (1994)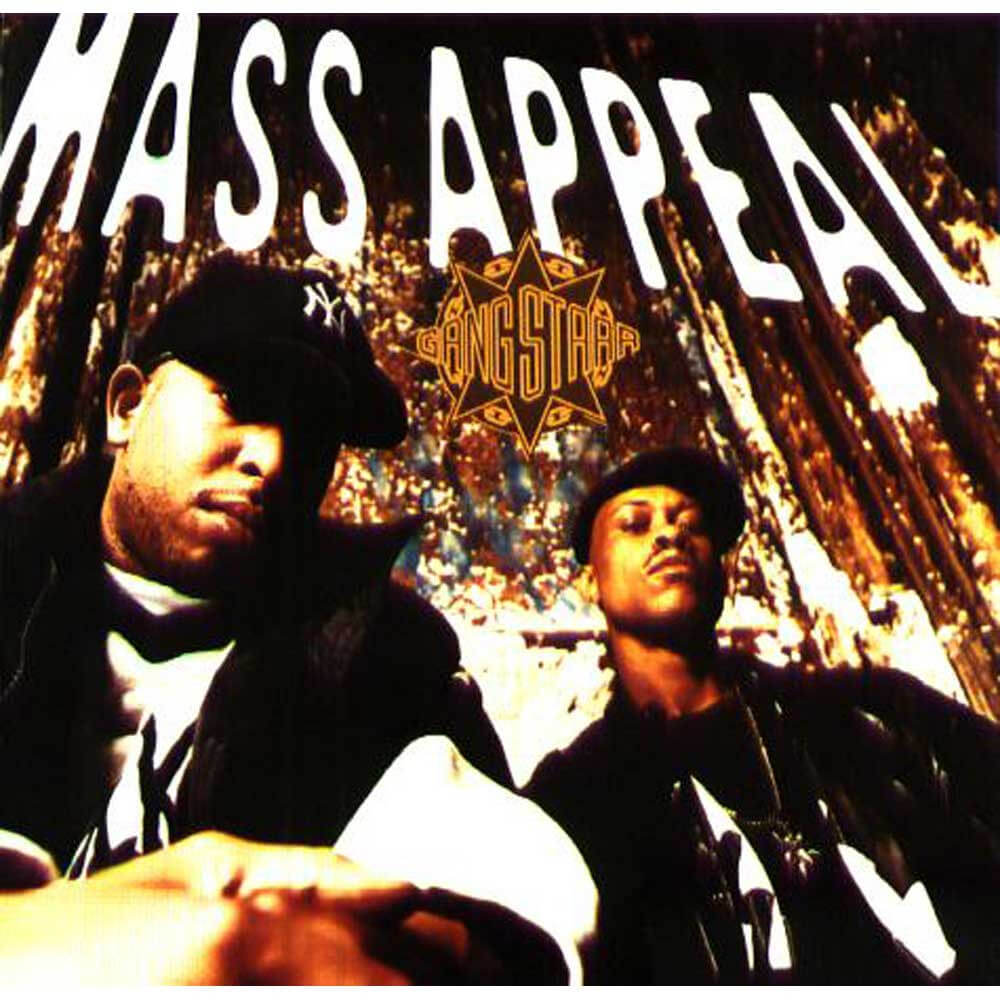 Gang Starr always had that straight up, real hardcore Hip Hop. In this classic joint from their fourth album Hard To Earn, they address sell-out artists who are willing to compromise their sound and themselves for chart success. The quintessential Gang Starr track.
Mobb Deep - Shook Ones II (1995)
Classic Mobb Deep rhymes over a signature sinister Havoc beat – this song is not just Mobb Deep's best, but one the very best in the history of Hip Hop. THE centerpiece of the all-around epic album The Infamous, which played a big part in the 'renaissance' of East Coast Hip Hop.
The Roots - What They Do (1996)
Taken from The Roots' classic third album Illadelph Halflife, this brilliant video (with its subtitles) shows a sense of humor perfectly matches up to the song's message. Like De La Soul's 1993 "Ego Trippin' Pt 2", the song and the video sarcastically critique the 'bling-bling' cliches that already started dominating Hip Hop videos back in the mid-1990s. Classic material, with a message as relevant today as it was over 20 years ago.
Ras Kass - Nature Of The Threat (1996)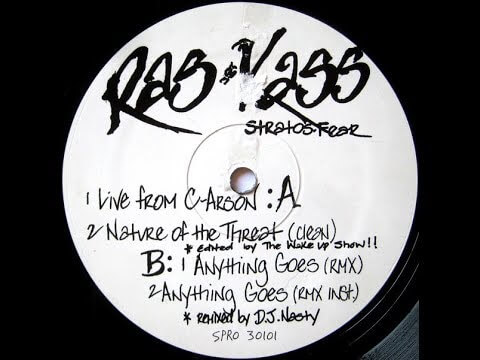 One of the most controversial Hip Hop songs of all time? This trip through human history touches on religion, homosexuality, Afrocentrism, racism, government corruption, and more – all in a stunning display of lyrical mastery by one of the most underrated emcees ever.
Ghostface Killah - All That I Got Is You (1996)
In this heartbreakingly beautiful autobiographical song, Ghost tells the story of his impoverished childhood and the struggles growing up. He raps about how he grew up in a three-bedroom apartment without his father who left him at the age of six. Growing up poor he experienced hard living conditions like "Pluckin' roaches out the cereal box. "
The album version featured Mary J Blige, the video version regular Wu-Tang collaborator Tekitha. "All That I Got Is You" is another absolute Hip Hop classic.
2Pac - Dear Mama (1996)
"Dear Mama" is a heartfelt tribute to 2Pac's mother and one of his most celebrated and most famous songs.
Bone Thugs N Harmony - Crossroads (1996)
Released as a single in 1996, and in this version not appearing on their album 1995 E. 1999 Eternal album, "Tha Crossroads" is the biggest selling single and Grammy-winning song by Bone Thugs-N-Harmony. This remake of the original "Crossroads" was done after the death of BTNH mentor Eazy E, which makes this timeless dedication to deceased loved ones all the more heartfelt.
Camp Lo - Luchini (a.k.a. This Is It) (1997)
"Luchini (This Is It)" is the lead single released from Camp Lo's underrated 1997 debut album, Uptown Saturday Night. Great vibe, great song.
Wu Tang Clan - Triumph (1997)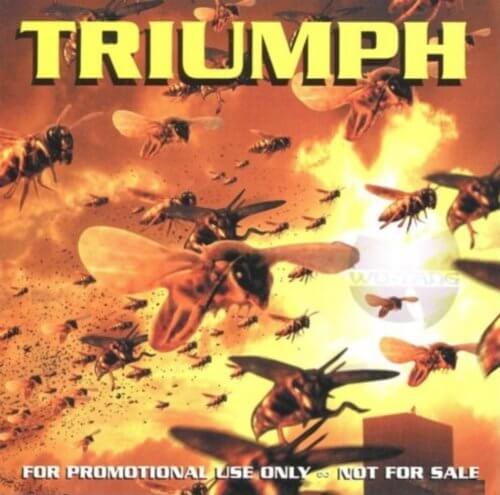 This monumental song features all nine original members of the Wu-Tang Clan, plus Cappadonna. Straight bars, no hook – this is an epic track with Inspectah Deck laying down one of the most lauded opening verses is Hip Hop ever.
Black Star ft Common - Respiration (1998)
Respiration is a track off the Mos Def and Talib Kweli are Black Star album, with three brilliant verses from Mos Def, Talib Kweli and guest emcee Common, putting three of the most renowned poets in the genre on the same song, and giving rap fans a sneak preview for the careers of all three artists. The song unfolds as a vignette of short stories, each verse a snapshot of city life, starting in Mos Def and Kweli's perception of Brooklyn, and ending in Common's hometown of Chicago. Some say "Respiration" is the most perfect rap song ever written. What do you think?