When 1994 arrived, Nas was a newcomer to the Hip Hop world, showcasing his talents and signing to Columbia Records before getting ready to release his debut Illmatic. Nas, currently in what is his 24th official year as a recording artist in the game, has seen a lot of ups and downs in the music over that lengthy career, and is nearing a new era for himself in many ways.
Six years removed from his last release Life Is Good, this year Nas released Nasir, a 7 song EP produced by Kanye West. It seems like an interesting path for an artist like Nas to take, doesn't it? Regardless, we figured that it would make sense to go back almost 25 years ago and look at the journey and the evolution of Nas during his prime years.
While one could say 2001-2003 was a second prime for Nas, his true prime came through the beginning of his career and ended right before he dropped the album that would stand as his worst project. It sounds strange, doesn't it? Nas, one of the greatest MCs ever starting his prime by releasing perhaps the greatest debut album of all time, and finishing out his prime by losing focus on dropping his worst album ever. It is such a contrast for an artist of his stature, but regardless, from 1994 to 1998, Nas was in his prime, even when the diehard fans seemed to slowly turn on him.
So, what began the prime of one of the greatest artists ever in the genre? The seminal debut release Illmatic. What was so special about Illmatic? What made it a classic? Well, it's simple.
Nas entered the game on the heels of his first standout verse on the Main Source track "Live At The Barbeque" in 1991, which garnered him instant attention from the Hip Hop world, but nothing could prepare us for what was coming. When Nas signed to Columbia Records, there was a bit of an intrigue in his style. Lyrically, he was close to Rakim in terms of his wordplay, though flow wise and vocally, he definitely had similarities to the legendary Kool G. Rap, and as the first single "Halftime" was released off of the soundtrack for the film Zebrahead, it was clear that Nas had something special. Even the lyrics of a track like "Halftime" hinted at the potential of Nas, with concise and crisp lines packed into three amazing verses. The first verse is the most infamous of the song as it sets the tone for the Large Professor produced classic with ease.
"Before a blunt, I take out my fronts
Then I start to front, matter of fact I be on a manhunt
You couldn't catch me in the streets without a ton of reefer
That's like Malcolm X catchin' the Jungle Fever
King poetic, too much flavor, I'm major
Atlanta ain't Brave-r,
I'll pull a number like a pager
'Cause I'm an ace when I face the bass
40-side is the place that is givin' me grace
Now wait, another dose and you might be dead
And I'm a Nike-head
I wear chains that excite the feds"
After the release of "Halftime", it was time to drop his debut and Illmatic of course arrived with a bang. While not exactly a commercial success, it was a huge critical success, earning album of the year honors from respected Hip Hop outlets, including The Source, which was the premier Hip Hop outlet at the time. Illmatic would feature production from Hip Hop heavy hitters like Large Professor, DJ Premier, Q-Tip, and Pete Rock among others, creating some of the greatest gems Hip Hop has ever heard. Without dwelling on Illmatic too much, Nas would put on for Queensbridge, and despite people crowning him the new Rakim, he was his own man and his own artist. He stood out on his own, he was unique in a way, and that catapulted Illmatic to legendary. With tracks like "It Ain't Hard To Tell", "One Love", "The World Is Yours", and many more, Illmatic put the world on notice that Nas was here and here to stay. One of my favorite verses on the album comes on "Memory Lane", which has become a favorite song of mine over the years. While both verses are ridiculous in their own right, that first verse is magical to hear even some 24 years later.
"I rap for listeners
Bluntheads, fly ladies, and prisoners
Hennessy-holders and old-school n*****, then I be dissin' a
Unofficial that smoke Woolie Thai
I dropped out of Cooley High
Gassed up by a cokehead cutie pie
Jungle survivor, f*** who's the live-er
My man put the battery in my back, a difference from Energizer
Sentence begins indented with formality
My duration's infinite, moneywise or physiology
Poetry, that's a part of me, retardedly bop
I drop the ancient manifested hip-hop straight off the block
I reminisce on park jams, my man was shot for his sheep coat
Choco blunts'll make me see him drop in my weed smoke
It's real, grew up in trife life, the times of white lines
The high pipes, murderous night times
And knife fights invite crimes
Chill on the block with Cognac/ Hold strap
With my peeps that's into drug money market interact
No sign of the beast in the blue Chrysler
I guess that means peace for n*****, no sheisty vice to just snipe ya
Start off the dice-rollin' mats for craps to cee-lo
With side-bets, I roll a deuce, nothin' below
Peace God – now the s*** is explained
I'm takin' n***** on a trip straight through memory lane"
I've gone on record to say I think that first verse is one of the greatest verses of all time honestly. After the release and critical success of Illmatic, the lack of commercial success brought about some confusion by the label and they would soon look to Nas in the hope that he would make more viable music for the mainstream. While Nas took the time to think about his label and what they were slightly demanding of him, he would bolster his resume by adding a string of ridiculous guest appearances on other classic albums during the year of 1995.
I still say that besides Prodigy from Mobb Deep, no rapper had a better year verse wise than Nas. His work on a classic song with Mobb Deep was actually notable, but to me, his three best guest verses came on projects from AZ, his rhyming partner who stole the show briefly on Illmatic's classic "Life's A B****", and of course, his work aside Raekwon on his legendary solo debut, along with a very good verse on Kool G. Rap's newest album (Nas even appears on the cover of the album next to G Rap). His work on AZ's debut solo album Doe Or Die is something that slightly goes overlooked, as he assists AZ on the amazing back and forth gem "Mo' Money, Mo' Murder, Mo' Homicide", which showcases these two rhymers spitting their best. The opening verse from Nas is my favorite on the entire song and sets the tone perfectly.

"Yo, in a mahogany, black scenery, that was lightning and rain drops
I'm tied up in the basement cocaine spot
Like Bangkok
I'm blindfold
Vietnam type mind control
This torture
His accent sounds like the rarest culture
Asking me 
My atrophy stabbing me gradually
Says his attribute was satanic, masonic
Ironic
I felt reminded of my fast life ventures and winters
Blind until the flashlight enters"
Aside from his verse alongside AZ, when I speak of the guest appearance work that Nas did in 1995, I think we all know and love his lyrical slaughter on Raekwon's "Verbal Intercourse" right?
That is seen as one of the greatest verses ever and Nas stole the show on that song, however, to me, another verse that needs mentioning in this guest appearance cycle is his work on the Kool G. Rap single "Fast Life", which showcases the power of his wordplay and lyricism within imagery.
"Yo I got, guns from Italy
Smoke trees, considerably
Mid-state and Green it seems, is where all my n***** be
The ghetto misery, shootouts and liquor stores
A perpendicular, angle of the clout war
Police searchin' up my Lex over who's petrol
My tech blows
Straight off the roof and tests yo' respect though
But dough don't respect me, it got me handcuffed
The rough life, I just be up nights
Breathin' with scuffed Nike's
Pour my beers for my peoples under the stairs
These years I got they names in my swears
Poppin' Cristal like it's my first child, lickin' shots, holiday style
Rockin' Steele sweaters, Wallaby down
Twenty-four carats
Countin' cabbage, like the Arabs
The marriage of me and the mic is just like magic
Elegant performance
Bubble Lex full insurance
Guzzlin' Guinness shootin' catchin' cases concurrent
It's Nas, seven hundred wives, King Solomon size
We on the rise, me and G, ghetto wise guys
The Luciano Frankie Aiel, Bugsy Seagal
Green papers with eagles from a tray that's illegal"
This verse is honestly one of the most special guest verses ever and it set the tone for what Nas had coming next. While Illmatic saw Nas walk what I like to call a very straight line in Hip Hop terms, his next album would be a little more creative and showcase his ability as a MC who can do more than just rhyme. To me, Illmatic is the essential Hip Hop album, where Nas takes boom bap sampled production and owns each beat while vividly telling the stories that shaped his early life and everything around it.
However, when 1996 hit, with his label begging for more commercial music to build his status, Nas would release what I feel is his best album, It Was Written. It Was Written wasn't received as well by the critics and the fans upon release almost exactly 22 years ago, but it was honestly one of the better albums in 1996, if not the actual best album that year. With production mostly handled by Trackmasters, the sound was supposed to be more glossy and commercial, but somehow, it managed to all flow well and exceeded my expectations as a young fan and some people's expectations in general.
With tracks like the hit singles "If I Ruled The World (Imagine That)" with Lauryn Hill and "Street Dreams", Nas had succeeded in creating catchy songs that would grab the casual listener, but then he would also craft gems like "I Gave You Power", "Watch Dem N*****", and "Take It In Blood" to remind everyone that there is no MC on this planet who can do what he does better. For me, it is the opening verse of "Watch Dem N*****" that stands as perhaps a top 3 verse in his career and easily the best verse on this entire album.

"They never realized, how real Nas, is so decisive
It's just the likeness
Of Israelites mist, that made me write this
A slight twist, of lime rhyme
Be chasing down your prime time
Food for thought or rather mind wine
The Don Juan, features the freak s***, my thesis
On how we creep quick, f****** your wife that ain't so secret
It's mandatory
See that pussy, they hand it to me
I got no game, it's just some bitches understand my story
There ain't no drama that my n***** never handle for me
My gator brand is Maurry
Walking through rough land before me
Where the snakes put a smile on they face, hoping and praying I'm stuck
Scoping they lay in the cut/ Weighing my luck
Player haters play this in cell blocks and rock stages
Winking at some females cops with cocked gauges
Really it's papers I'm addicted to/ Wasn't for rap then I'll be sticking you
The mag inside the triple goose
Face down on the floors, the routine
Don't want hear nobody blow steam
Just cream or it's a smoke screen
Imagine that – that's why I hardly kick the bragging raps
I zone, to each his own and this ghetto inhabitant"
I think you'll find it hard to pinpoint a song more lyrically well put together than that one. Some would argue "Take It In Blood" as being better, but I've always disagreed with that. Regardless, I enjoyed the album from start to finish, and aside from those tracks where Nas proves he is lyrically head and shoulders above the others, he balances his tracklist by having one of his most profound yet simple songs in "Black Girl Lost". In today's society, a song such as this one would ruffle a number of feathers, but the inconvenient truth about this song is that it still applies today perhaps even more so. For me, while the first verse is the most fitting, the third verse hits the hardest in some way and is probably my favorite verse of the entire song.
"Your value
Too much to be measured, I wonder how you
Could ever be played, your pussy worth gold amounting to
More than the world, but not knowing nothing about you
You leaving the crib, taking all your kids out to drop them of
Letting some n**** knock you off
So hot and soft
That's the same thing that got you lost
Growing up seeing it, it should remind you
You being lied to
Everything that move be inside you
Sacred as you are, left with these wannabes to guide you
I watched you
Hard to knock you, I tried not to
They spot you out dancing topless in your drawers
Damn look, there goes a black girl lost"
After It Was Written was released, it would be certified double platinum, making Nas a huge commercial success, and instantly putting his name on the forefront. I'll ignore the 2Pac beef that occurred, mostly because it was one sided in a way, but mostly due to the fact that it had little to do with Nas being in his prime musically. Regardless, after the success of his sophomore album, Nas would be a part of a new supergroup of sorts that was supposed to turn Hip Hop on its head: The Firm. The group would consist of Nas, AZ, Cormega, and Foxy Brown. After some issues, Cormega was replaced with Nature and the new group went to work on a LP together with the production assistance of Dr. Dre, who served as executive producer on their album.
Previously, it seemed as if Nas was going to be a part of another supergroup titled Group Therapy, which would feature B-Real of Cypress Hill, RBX, himself, and KRS-One. Honestly, looking back at it now, that would have been a strange group to work together on a full length album as their styles would clash. The Firm was a much better fit for Nas overall and in 1997, they would release their album to mixed reviews and inconsistent fanfare, but I think this was due to the lackluster effort brought by Foxy and Nature from time to time instead of Nas and AZ who were the highlights of the album to me. Nas was still hungry as an artist it seemed, with perhaps his verse on "Executive Decision" being his standout work from this album.
"Diamond cut vocals carved sculptures
Gats and holsters
MAC's and four-fifths, do clap ferocious
We smoke spliffs when the dro's lit hoes get hit
Have them blow d***, blow the whole clique
Jeeps, Tahoe
Hoes be Salvatore Ferragamo
Catch a hommo, guns long like Mutombo
From Atlanta Hawk, rap phantom, stalk y'all
While we ban the pork, thought Fard taught y'all
The god sports all dejour, four wheel, push the Range all year
Vision a war near
I lay it out for y'all, its money and ice
That's how I'm running your wife
Stay whipping that Vipe
Clipping your life
Down to pint size
Firm slice pies, couple of trife guys in tinted up white 5's"
While The Firm album could have probably used a little more presence from Nas and AZ, it was enough to keep the fans waiting and ready for what he had coming next, and with 1998 being underway, Nas would begin recording what become his third album, and he even shot a movie this year. While it may be hard to grasp 1998 as the last year of his first prime, Nas was still mostly on top of the world. The Firm album garnered a platinum plaque, Nas was still in high demand, and his success was continuing to grow. What was perhaps his most impactful work of the year came from his guest appearances, as Nas would appear on several albums and make show stealing turns.
He and AZ would connect for another excellent collab with "How Ya Livin", which was featured on AZ's Pieces Of A Man, and Nas would contribute verses to projects by Master P, Noreaga, Harlem World, Slick Rick, Kid Capri, Jermaine Dupri, R. Kelly, DJ Clue, and more, making it perhaps his most active year in his career. His best guest verse during this busy year would be on the Fat Joe classic "John Blaze", which is a top 5 guest verse from him and showcased where his mind was at the time.

"My stripes show like regiments/ Military intelligence
Murder game, I leave no evidence
Credentials
Go ask my pre-school, even talk to my old principal
He'd tell you how you I used to pack a No. 2 pencil
Stabbing students, grabbing teachers
Catholics, preachers
In the school staircase, cutting class, passing my reefer
In my own class, operation return 
They tried to say, I was incompetent, not able to learn
The table turned now, got my own label I earn
Like that n**** said in Dead Presidents, money to burn
Queensbridge, pay homage respect
Nas is the vet
Acknowledge the rep
Polish baguettes/
N***** is this and that, I'm just the best
Putting all violence to rest
Between Latin Kings, the bloods, los sangres, blood in Spanish
So many thugs vanish
Unite the system
To fight with inner street wisdom
To help teach a prison"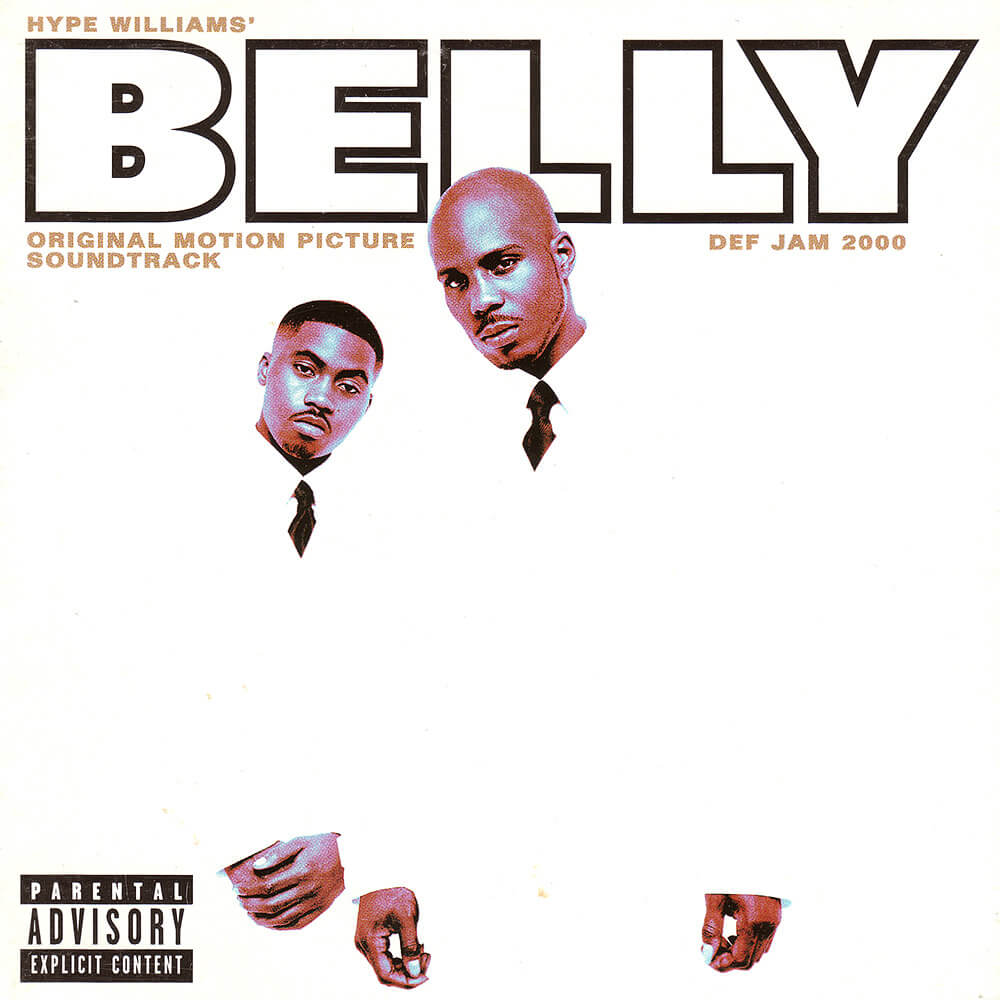 As 1998 was coming to a close, Nas would find himself preparing for his first movie role to hit the big screen, as he starred alongside DMX in the cult classic Belly. While many have differing opinions on the movie, as well as the performance from Nas, the truth is, the movie stood as a landmark moment in Hip Hop, marking a victory for the culture and the two artists involved. While Belly wasn't a major hit at the box office, the movie being such a major moment and Nas being credited as a co-writer really was special for his career.
However, after the release of Belly, Nas would gear up to release his third album, which was to be titled I Am….The Biography. He had prepped it as a double album, which was interesting in essence, because at the time, double albums were becoming the norm at the time. For Nas to follow suit and follow up back to back classics with a double album was risky, but the version of the double album that was to set to hit the shelves had been poised to perhaps be his greatest work….until it was leaked onto the internet. The leak on the internet ruined the double album release, and forced Nas to make new songs and turn his double album into two quick solo releases, which perhaps worked against his favor.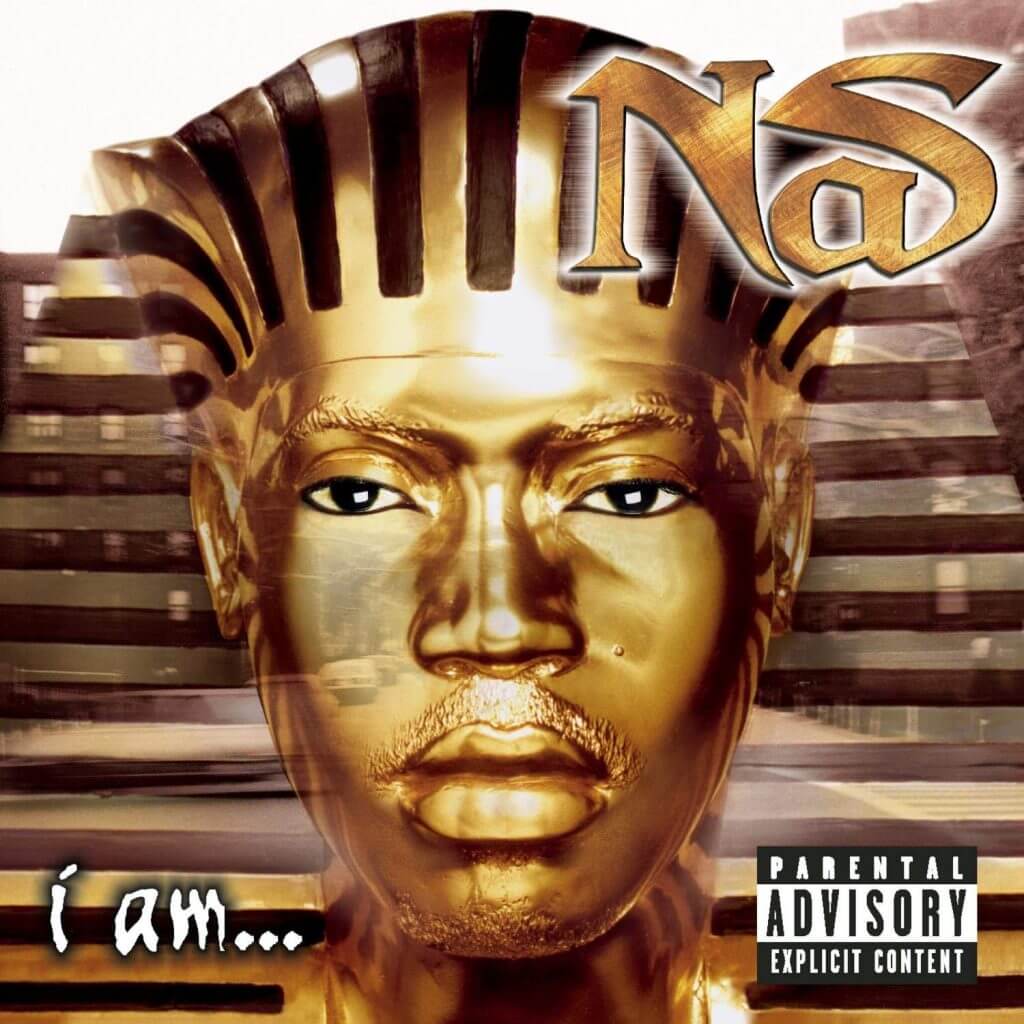 One would assume that if Nas released this double album instead of doing the two separate projects that maybe his music would have been received different. Yes, both of the solo releases went platinum, but one was given good reviews, while the other was not well received. Forcing last minute songs out definitely wasn't helpful to the bottom line for Nas, but the leaked tracklisting of the original double album that was I Am shows the promise he had for the next step in his career.
I guess that begs the question if bootlegging stifled Nas and his career some, because after the two separate releases, there was a belief that Nas had lost a touch and lost his step. That was far from the truth, but perhaps the unwillingness from Nas to just say f*** it and continue with the double album as planned came back to haunt him later on. Regardless, from 1994 to 1998, Nas on top of the world, and as 1999 began, he would experience a minor fall that was more so the result of bad execution than him falling off. Regardless, not many rappers have had a period like Nas did between 1994-1998, where he would release two of the greatest albums ever, one of which nearly went triple platinum, killed every feature verse he had, took part in a platinum group album, and even managed to co-write a film that has become a cult classic.
Simply put, there is no other golden era in his career except this time period.
Republished from DefineARevolution.com, By @TrueGodImmortal