Introduction By @TrueGodImmortal – Everyone has a favorite MC. The reasons for crowning someone as your favorite can vary, but for me, there are a few things I look for in a MC. Lyricism is the first. Delivery and flow are also key factors alongside your ability to craft songs and albums. While there are some artists who have managed to get a few of those aspects down, there aren't too many who have been to lock all of those attributes down.
One name that does do that to me is Nas. The Queensbridge native who arrived on the scene back in 1991 on a track with Main Source has been a fixture in this game for the last 26 years and hasn't lost relevance. He maintains a level of consistency in his musical output and over the years, he's been responsible for some of the most iconic moments in the genre. Whether we looked back at his pivotal official arrival in 1994 with his debut Illmatic, or even his classic beef with Jay-Z, Nas has a legacy that is mostly unrivaled in Hip Hop.
He's on a short list of all-time legends that create music at the highest level possible, and today, we wanted to take a look at his legacy, his greatest moments, and albums. Let's get into it.
@CherchezLaPorsh  – As a fan of Hip Hop, there is no way you can avoid Nas. Whether it's debates, conversations, lyrics or albums, Nas has become an integral component of the culture and of course, the genre. Once again, we here at DAR get to talk about how legendary Nas is. No matter how much we talk about him, there's always more to discuss. He's a terrific venture capitalist, a (near) perfect storyteller and lyricist who  impacted Hip Hop in a way no one else has or can.
I don't think there is any doubt that Nas is a legend and I would question anyone who would say otherwise but the one thing that sets Nas apart from anyone else is Illmatic. I recently read the book "Born To Use Mics: Reading Nas's Illmatic" and I stumbled upon an interesting statement in the intro: "Illmatic is the blessing and the curse for Nas's career". I have spent some time thinking about the validity of this and I've come to realize it is true. Regardless of whether Nas's debut is your personal favorite, it is undeniably and inarguably a classic album and widely considered one of the greatest albums in Hip Hop. EVER.
Nas was 21, it was his first release and was instantly regarded as a classic because there was nothing like it. From the cover art and the short track list to the lyrical content and flow, Nas created a league of his own. I guess this is where the "blessing" and the "curse" come in because not only his fans, but his peers would hold him to that standard all throughout his career and every album after would be compared to his debut and critics would say each one would fall short. I'm not one of them. IMO, what makes him "the GOAT" is that his content has grown, matured, and evolved along with his life, mentality and personal situations. His lyrics are consistent with the themes of each album and his intended message is always perfectly articulated and delivered with a cadence and flow that is truly unmatched. In every album there is a song that is a classic and that has or will age well. Some of my personal favorites are "It Ain't Hard To Tell", "The Message", "One Mic", "Nas Is Like" and "Thugz Mansion" to name a few.
There are many qualities that make someone a legend and from a young age, Nas displayed each one of those. From humility to mastering his craft, he is someone who will be regarded as one of the greatest MC's of all time and that will transcend generations, trends and the decline and rise of the genre he helped establish.
@JADBeats – When Nas first hit the scene, I'll admit that I wasn't into him as much as I should've been. Illmatic was just cool to me at that time. It took a few years for me to appreciate it. It Was Written was when he really caught my attention seeing "If I Ruled the World" with Lauryn Hill, but I wont lie, when I saw the "Street Dream" video with the pink suit, it threw me off. To this very day I don't like that song, but the remix featuring R. Kelly made up for it because it's amazing to me.
I ended up getting that album and I realized that I had been sleeping on him. I guess every great artist can't recreate the same greatness twice so the general public's opinions were kind of iffy on I Am and Nastradamus. I even let it affect me at the time, but then I actually sat through them and to me they were lyrically great. I guess the production threw people off, but that's one thing about Nas, he'll try different producers and sounds but always give you the lyrics you crave.
Even though he never lacked lyrically, this was the time where people started to question Nas career. Jay was hot, DMX was hot, and a lot of other NY MCs were as well, plus no one was aware at the time that Nas' mom was sick nor aware of the love triangle between him, Jay and Carmen from the past. I started hearing these DJ Clue freestyles and Nas was bodying those throwing shots at Jay on the "Desert Storm" and "Stillmatic Freestyle".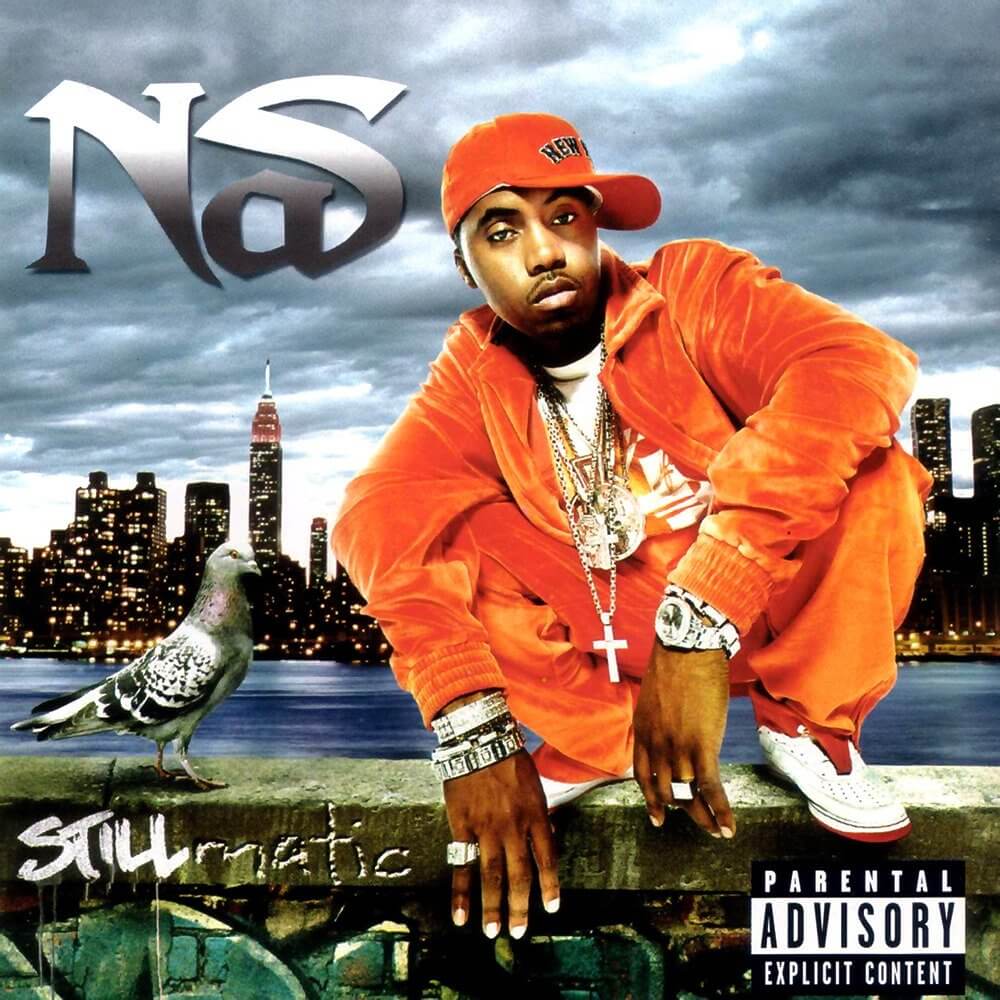 I remember that feeling of shock, this made Hip Hop so exciting anticipating the diss records. We got the Power 105 interview/rant and the Hot 97 Funk Flex interview which were classic. This was the time right when Stillmatic hit the streets and Nas proved to everyone he never lost it and this really solidified him as the GOAT for me. The Lost Tapes and everything after were just a bonus and icing on the cake starting with God's Son and Streets Disciple.
I appreciate his ability to give us albums with different concepts but at the same time not lose integrity as the MC we know. When he chooses a theme, he sticks to it. He's often been accused of creating gimmicks to sell albums but he always delivered once the project dropped.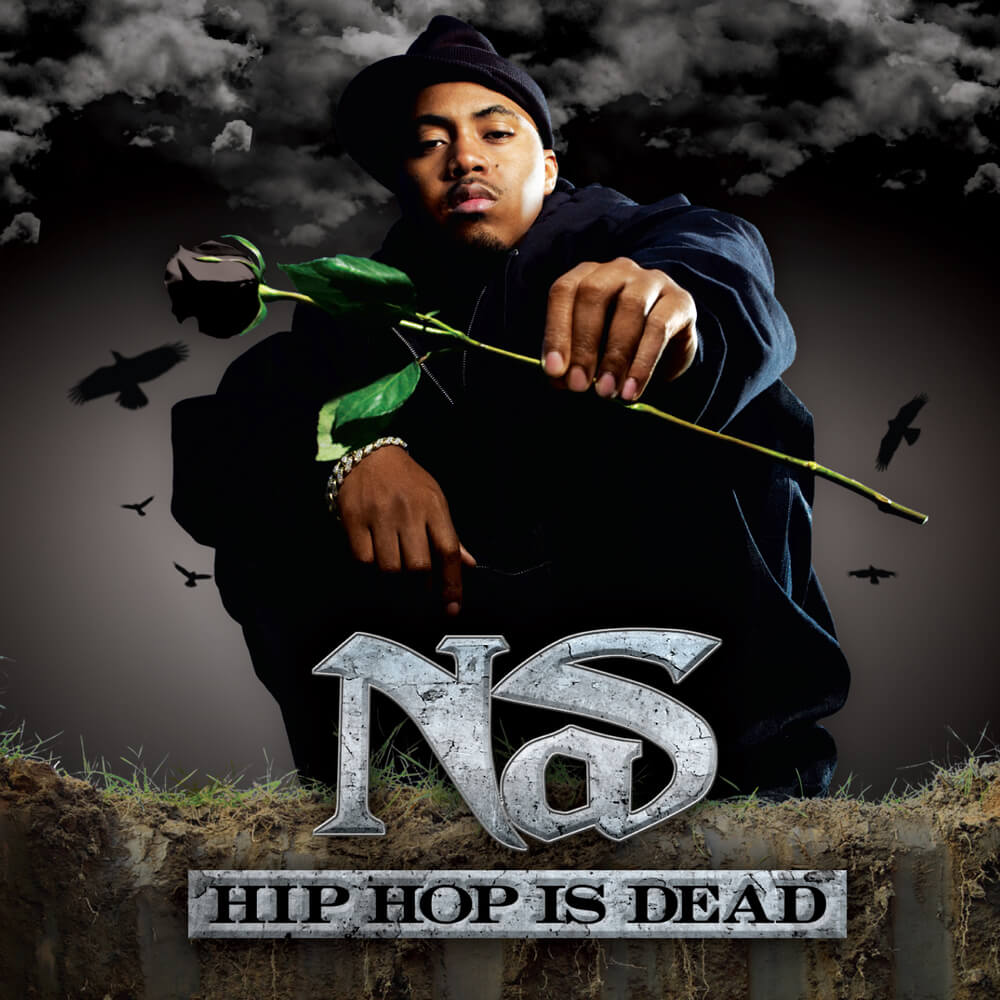 When he said "Hip Hop Is Dead", there was an uproar but the album was about his love for Hip Hop, the origins, changes, label issues and how the respect for it is dying. Everyone knew it, he just said it. Jay was featured on "Black Republican" on HHID which was an iconic moment in the culture with them burying the beef. The video of Jay bringing Nas out on stage to do a "Dead Presidents/The World Is Yours" mashup was epic as well.
When Untitled dropped it was the same, but then the album came and the subject matter was just beautiful, deep, pro black, political and creative. I loved the Nas feature on Damien Marley's "Road to Zion" so when I heard they were collaborating on a project I knew they would deliver. Distant Relatives was amazing. People once again counted Nas out, with the blogs questioning where does he go from where he's been already? It had been 4 years since his last solo project. He'd been doing features with rappers his fans didn't approve of but when Nas dropped Life Is Good he shut them all up. That album was full of heat and grown. Now here we are 5 years after that album waiting on his next project to drop.
People are a lot harder on Nas than they are his peers. He really can't be lackluster and get away with it like they do and have. He collabs with people like Game, Ross, Tyga, Big Sean, Rocko, and more but never dumbs himself down. He even got Wayne to take himself serious on collabs like "Ghetto Rich" and "My Generation". Even when he did the "Play Me" feature with Korn, he killed that. The one thing I respect the most about Nas is the creativeness he puts into records. It really takes you on a journey while listening. Here's a few examples of that.
"Star Wars" is where he uses the Star Wars theme along with space sounds but speaking on rap star beefs with each other. "Live Now" is where he raps as Scarlett, a woman dying on her deathbed. "I Gave You Power" showed him rapping from the perspective of a gun. "Last Words" is where he raps as the prison cell. "Project Roach" is rapping from a roach's perspective relating it to poor black people. "Fried Chicken" is where you can't tell if he's rapping about a woman or actual chicken, and then "Rewind" is where he tells a story of someone getting shot backwards. These are just a few and on top of that, a lot of his unreleased or lost songs that find their way to the internet are better than some of the official music we hear, which is crazy.
I think it's remarkable to be in Hip Hop for over 20 years, put out music that was ahead of its time, said a lot lyrically, did a lot conceptually, went to creative realms no one has before, became one of if not the best storyteller, has classic albums, songs and moments and still to this day strives to bring the fans real music that means something and will last way beyond trends. Nas is the GOAT.
Outro By @TrueGodImmortal – For me, Nas is the greatest of all time. He's always been ahead of the pack and since he arrived in 1994, there hasn't been a more complex and potent lyricist. While I could start off talking Illmatic or It Was Written, I want to actually delve into an album, or compilation if you will, that proved Nas was just better than the rest.
The Lost Tapes dropped in 2002, and upon my purchase of the album, I wasn't sure what to expect. I looked at the tracklist and recognized a few songs from the I Am era, but when I heard tracks like "Black Zombie", "Fetus", "Purple", and more, I was taken aback. Lyrically they were so far ahead of everything else in the game at the time and these were just previously unreleased track.
When we heard random Nas gems like "Stay Chiseled", "Film", "Good Morning", and others, it becomes apparent that he's without a doubt the best to do it. These are songs that didn't require much thought or have to fit into an album sequence and they are perfect.
As far as his best albums, for me, Nas has a few classics and a few underrated projects. Illmatic and It Was Written are of course this most infamous works, but I really enjoy other albums like God's Son, Street's Disciple, and I Am.
God's Son is nearly better than Stillmatic, as it provides more depth and honesty and personal music. It was essentially the beginning of the maturation of Nas, and it was the start of what I think is the most creative era of his career. Nas managed to craft a very underrated double album in Street's Disciple, as well as two conceptual styled albums in Hip Hop Is Dead and Untitled. However, his best work in years came with the 2012 release Life Is Good, which showcased a more focused Nas moving on from his divorce with Kelis.
Overall, through his career, Nas has maintained such a level of quality and lyricism that I can't think of anyone who better. With a body of work that includes It Was Written (his best work), Illmatic, Stillmatic, The Lost Tapes, Street's Disciple, God's Son, Untitled, and Life Is Good, it's hard to argue against Nas as the best of the best, and he is simply legendary. Nas is a legend and to me, he's the GOAT. His legacy is forever solidified. – DAR