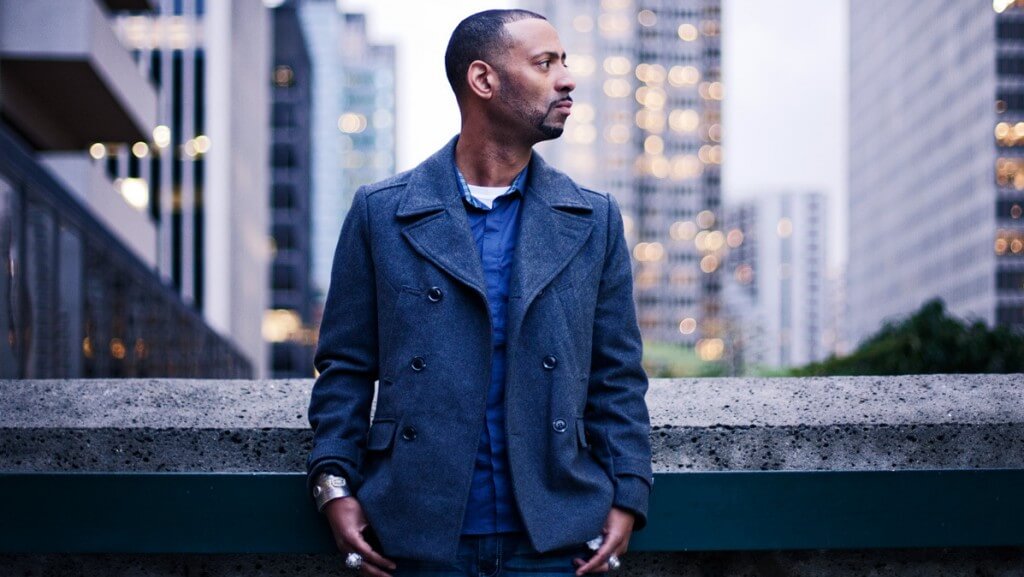 Since breaking out in the '90s with rap collective CDP, Madlib has established himself as a legendary Hip Hop producer. As a music sampling master, he's put together a string of hefty albums, such as The Unseen, Themes For A Broken Soul, and Yessir Whatever.
Named Complex's best Hip Hop producer alive in 2019, Madlib sat down with Complex earlier this year to discuss his music and work with Freddie Gibbs. So, in honor of Madlib's journey to becoming an all-time great, here are some of his 10 best beats to date.
Low Class Conspiracy (2000)
Under the guise of Quasimoto, Madlib dropped his debut album The Unseen in 2000. Serving as a benchmark project, it paved the way for Madlib's future success as a producer. The album's left-field beats and the high-pitched Quasimoto voice were a huge part of Madlib's progression – and "Low Class Conspiracy" remains one of the standout tracks. Sampling Jimmy Smith and Wes Montgomery's "Mellow Mood", the song has a psychedelic, jazz-inspired beat with lyrics that are conscious and narrative-driven. A strange, puzzling track that showcases Madlib's ability to subvert Hip Hop with an unconventional style.
Slim's Return (2003)
Sampling Gene Harris & The Three Sounds' "Book of Slim", Madlib's "Slim's Return" is a smooth, cool cut with high-energy grooves. There's a real swagger about this tune and Madlib has complete control of his craft, with a music video that gives the track an added sense of timelessness. Destined be played over and over again, "Slim's Return" has an infectious sound that's hard to forget.
The Official (2003)
In 2003, Madlib and J Dilla released their collaborative album Champion Sound. Both producers take center stage and hold their own with heavy-weight rapping. While Madlib handled the production on "The Official", J Dilla rapped over the beat: "It's thee official…hands in the air let me see them wrist glow / Turn me up another notch in your system / You say you want the hotshot then listen." The rest of the album follows that same structure – Dilla raps over Madlib beats, and vice versa.
Auditorium (2009)
If there's ever a tune that defines old-school Hip Hop, it's "Auditorium". Mixing the beats of "Movie Finale" and "Get It Right", Madlib produces a real treat for the ears, setting the perfect backdrop for the rapping of Mos Def and Slick Rick. Their flows are precise, smooth and ever-evolving. Both musically and lyrically, "Auditorium" is a brilliant track, and unquestionably one of the finest Hip Hop songs.
Raid (2004)
A fast-paced track from Madlib and MF Doom's collab record Madvillainy. Releasing the album under the name Madvillain, the duo created a masterwork. It's an album full of unique beats and clever wordplay, as evidenced on "Raid", one of the strongest tracks. Madlib produced the entire project, composing much of the music in his hotel room during a trip to Brazil. Madlib's simple production on "Raid" makes for a minimalist track, matched perfectly by MF Doom's intricate rap style.
Fancy Clown (2004)
Short and sweet, "Fancy Clown" samples the bassline of Z.Z. Hill's "That Ain't the Way You Make Love", and the title comes from a lyric sung in the song. In this melancholic track, MF Doom raps over Madlib's production, performing as Viktor Vaughn, one of his many aliases. Like much of Madlib's beats, "Fancy Clown" brings back the nostalgia of a bygone era of blues music. Appearing on Madvillainy, it's a stellar joint, accompanied by an endearing music video.
Thuggin' (2014)
An impeccable display of rhythmic samples, "Thuggin'" is a peerless track, taken from Madlib and Freddie Gibb's first collaborative album, Pinata – which features contributions from an array of artists, including Danny Brown, Earl Sweatshirt and Ab-Soul. One of their most well-known songs to date, "Thuggin" serves as a flagbearer for Madlib and Freddie Gibbs as a duo. With its effective, choppy beat that loops around Gibb's ice-cold rapping, the track delivers a hard-hitting experience for listeners.
Seasons Change (2013)
Madlib uses the voice of his alter-ego Quasimoto to charming effect on "Seasons Change", which features on Yessir Whatever. Giving listeners a conscious rap-uplift, Madlib creates a reflective mood, using a soulful beat, sampled from Roy Ayers' "DC City". He maintains the spirit of the original song while revamping the beat with his own style. It's another great example of Madlib's ability to produce a diverse range of sounds.
Fake Names
On Bandana, Madlib and Freddie Gibbs hone their styles even further, with "Fake Names" epitomizing the album's raw, cinematic vibe. Over Madlib's hard production, Freddie Gibbs raps about the struggles of street life, delivering his words with an unrivaled resilience: "I done walked through hell in these size 12's / Speak it from my own mouth before I let time tell / Dream team legal, I never take an L." There's no denying the majesty of Madlib's production on "Fake Names". It's an electric track, showcasing Madlib and Gibbs at the top of their game.
Palmolive (2019)
Another track from Bandana, "Palmolive" has a dramatic, airy beat, sampled from "Cry of a Dreamer" by R&B group The Sylvers. Freddie lays down bars that seem to have an infinite reach, and Pusha T comes through with the goods on the second verse: "Look, real bars are the ill bars / These scars are the only real proof they couldn't kill gods / My coke hand still stretchin' out my memoirs." Madlib's seething production channels the energy of Gibbs and Pusha T, with Killer Mike spitting on the hook.