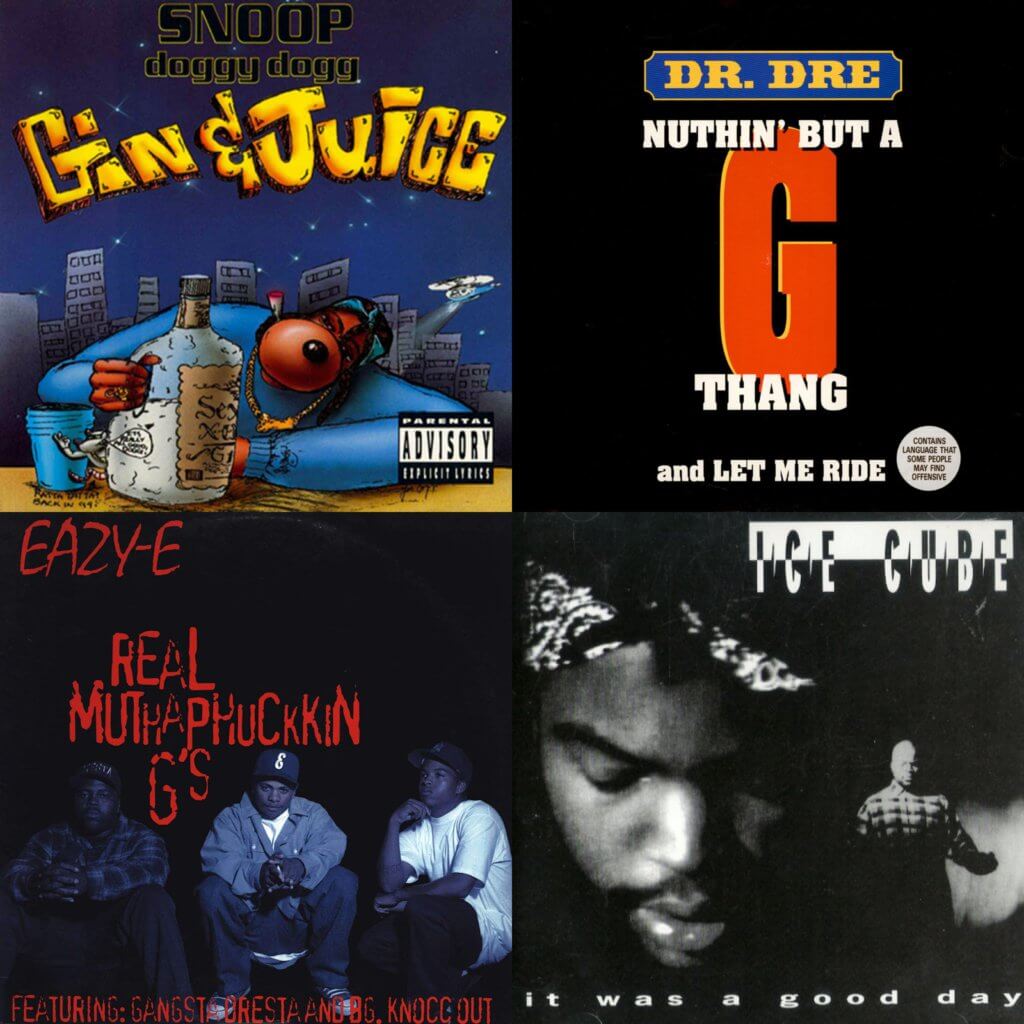 If there's one style of music that defined the golden era of Hip Hop more than any other it's G-funk – a bouncing, sonic sound that was perfected by the likes of Dr. Dre, Warren G and Snoop Dogg. Originating in Los Angeles, in the early '90s, G-funk shaped the course of rap music at the height of the East Coast-West Coast beef. The leading rappers of G-funk were ice-cold on a beat, spinning yarns about street life with a nostalgic charm – and it's a style that dominated Hip Hop for years.
Since its mainstream breakout, the G-funk soundscape has been a regular influence on contemporary Hip Hop. Many rappers have released albums with G-funk influences, including Kendrick Lamar with To Pimp a Butterfly and ScHoolboy Q with Blank Face. There have been a fair few tributes too. Whiz Khalifa, for example, offered an ode to G-funk on the song "Gin and Drugs", and YG dabbled with the sound on his track, "Still Brazy". A few decades have changed a lot about Hip Hop, but the '90s spawned some of the greatest G-Funk tracks of all time – and here are the 10 essentials.
1. Gin & Juice – Snoop Doggy Dogg (1993)
Snoop Dogg crafted one of rap's most memorable introductions with his classic debut album Doggystyle. Much like Dr. Dre's The Chronic, it reinvented West Coast rap and embedded itself within the culture. "Gin and Juice" from Doggystyle has long been adored by fans, and it bore witness to a youthful and mischievous Snoop Dogg, full of attitude and with rhymes like: "With so much drama in the L-B-C / It's kind of hard being Snoop D-O-double-G." And who can forget that simple, sung chorus and its opening line, "Rolling down the street, smokin' indo / Sippin' on gin and juice, laid back"? With its howling synths, boozy lyrics and leisurely depiction of the streets, "Gin and Juice" embodies the signature style of G-Funk.
2. Nuthin' But A 'G' Thang – Dr Dre (feat. Snoop Doggy Dogg) (1992)
Dr. Dre's "Nuthin But A 'G' Thang" is an enduring G-funk masterpiece, and one of the best Hip Hop songs ever recorded. Climbing to number two on the Billboard top 100 chart, the track established Dr. Dre as a visionary, clearly defining the West Coast sound and his own brand of Hip Hop. "I played it at a house party, and everybody wanted me to rewind it," Dr. Dre said in an interview with DJ Big Boy. "That's when I knew it was special." It is a ridiculously chill gangsta rap song with Snoop Dogg on the feature, helping Dr. Dre usher in a new era of Hip Hop with rhythmic force. Any track on The Chronic could be considered a flag bearer for West Coast rap, but "Nothin But A 'G' Thang" is an exemplary work.
3. Regulate – Warren G (feat. Nate Dogg) (1994)
There's so much about Warren G's "Regulate" that makes it iconic. Sampling the rhythm of Michael McDonald's song "I Keep Forgettin' (Every Time You're Near"), as well as Dr. Dre's "Let Me Ride", the song tells the story of an attempted carjacking and features the smooth vocals of Nate Dogg. Originally appearing on the Above The Rim movie soundtrack and later Warren G's debut album, "Regulate" stormed the charts and became one of the defining songs of the '90s. With its lush chords and soulful production, it served as a casual alternative to some of the more aggressive Hip Hop music that was being released at the time. "Regulate" had a massive impact on Hip Hop culture and remains one of Def Jam's biggest hits to date.
4. Nobody Does It Better – Nate Dogg (feat. Warren G) (1998)
It's almost impossible not to pay attention when Nate Dogg sings, and on "Nobody Does It Better", his full range comes to the surface. Nate Dogg's voice has endured throughout the years, and it's still often difficult to define. His silky, smooth vocals were a blend of rap and soul, with elements of the gospel. Nate Dogg crafted a whole host of excellent G-Funk tunes, but "Nobody Does It Better" was his biggest hit, peaking at number 18 on the Billboard Hot 100 chart. While he will always be remembered for providing the hooks for many well-known rap tracks, Nate Dogg was a great artist in his own right. When it came to style and composure on a beat, nobody did it better than Nate Dogg.
5. Real Muthaphukckin G's – Eazy E (1993)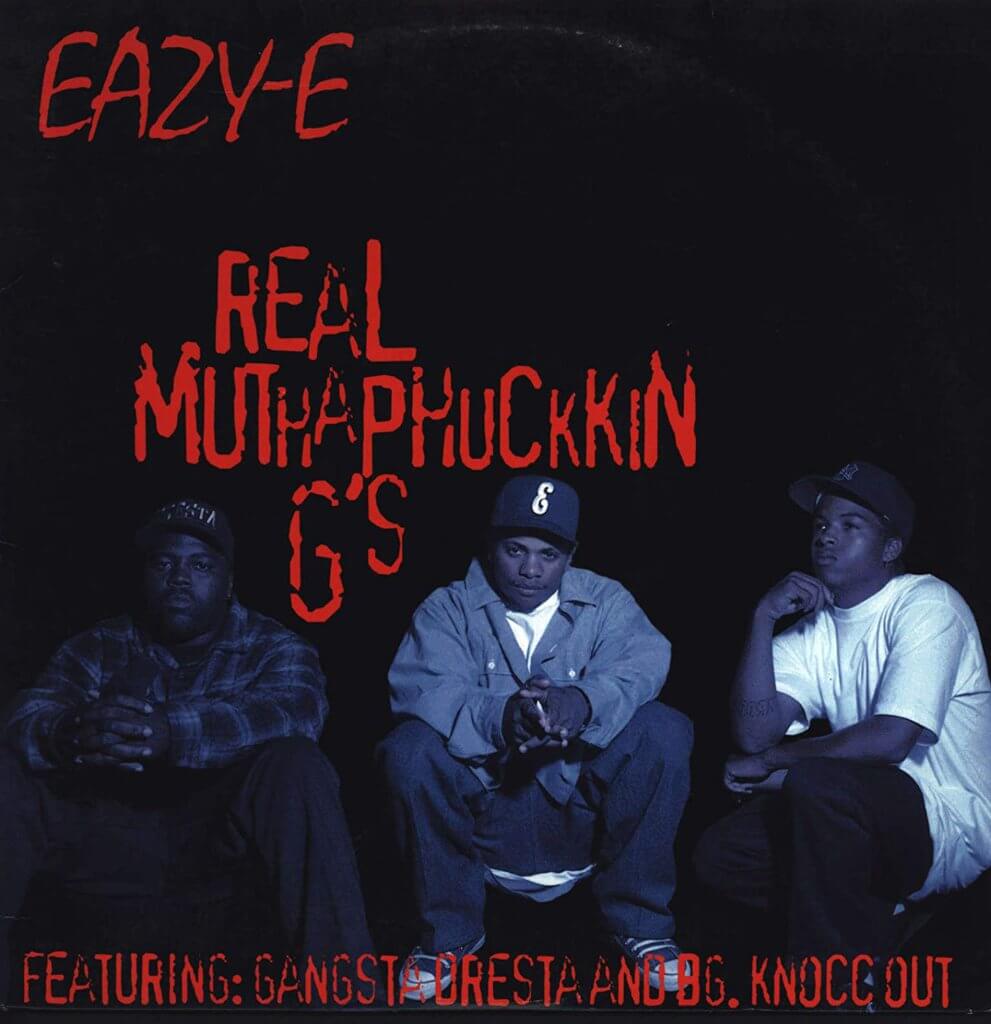 Eazy-E dropped "Real Muthaphukckin G's" in 1993, at the height of an intense feud with Dr. Dre. It's his highest-charting hit as a solo artist, and Eazy-E's swaggering style, electric voice, and charisma made the song one of the all-time greatest diss tracks. Referring to Death Row Records as a "boot camp", and taking shots at Dr. Dre's image, Eazy-E did not hold back: "You're only sixty pounds when you're wet and wearin' boots / (Damn, E, they tried to fade you on Dre Day) / But Dre Day only meant Eazy's payday." The track introduced new Ruthless signees, Dresta and B.G. Knocc, both who were members of the Nutty Blocc Crips – and they pulled out all the stops on this raw and rugged cut. Overall, "Real Muthaphukckin G's" is an excellent battle rap song that revealed a nastier side to the G-funk era.
6. Super Soul Sis – Warren G (1994)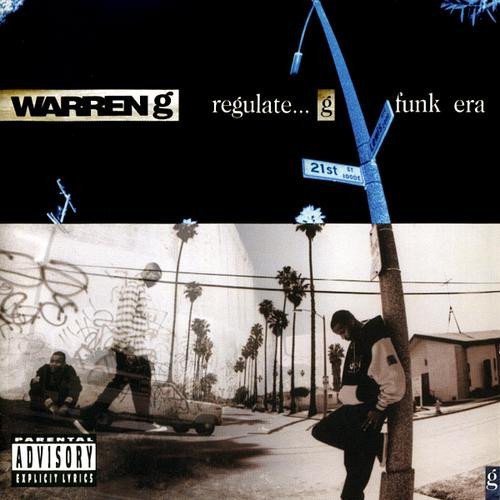 A stellar track from Warren G's Regulate… G Funk Era, "Super Soul Sis" has a timeless production, sampling One Way's "Don't Stop (Ever Loving Me)" and spotlighting then up-and-coming artist Jah Skillz – the solo vocalist on the song. She's an excellent lyricist with a razor-sharp flow, crafting rhymes like: "Well it's the super, the duper, the landcruisin' trooper / Take action at times, they hang on my rhymes like Mr. Cooper," – a subtle reference to the '90s sitcom Hanging with Mr. Cooper. "Super Soul Sis" is a brilliant piece of G-funk that didn't quite launch Jah Skillz' career as it should have. Instead, it stands as one of the best tracks on Regulate… G Funk Era.
7. Fantastic Voyage – Coolio (1994)
Spawning hit singles like "Gangsta's Paradise" and "1,2,3,4 (Sumpin' New)", Coolio was a big deal in the '90s. His breakthrough single "Fantastic Voyage", released in March 1994, is an escapist, G-funk sheller that has arguably one of the most infectious rap hooks of all time: "Come along and ride on a fantastic voyage / Slide, slide slippity slide / I'm hittin switches in a 65." The track helped launch Coolio's career and he achieved major mainstream success in the '90s, picking up a host of awards and nominations.
8. It Was A Good Day – Ice Cube (1992)
The good times roll in on Ice Cube's smash-hit "It Was A Good Day", which sees the former NWA superstar at his most laid-back. Street-savvy and with quiet confidence, Cube guides listeners through a good day in South Central Los Angeles: "Just wakin' up in the morning, gotta thank God / I don't know but today seems kinda odd / No barking from the dog, no smog". Ice Cube offers a simple, slice of life tale on "It Was A Good Day", marking quite a departure from the explosive style of rap he had built his career on. However, it's still Cube's most successful single, taken from his third album Predator, which debuted at number one on the Billboard 200.
9. Afro Puffs – The Lady of Rage (1994)
Lady of Rage's breakout single "Afro Puffs" is a booming track, produced by Dr. Dre, that featured on the Above The Rim soundtrack. In a male-dominated genre, Lady of Rage showcased her supremacy through an impeccable flow, raw lyrics and sharp delivery: "Cause I'mma break it down to the nitty-gritty one time / When it comes to the lyrics I gets busy with mine / Busy as a beaver, ya best believe-a." The track reached number five on the Billboard Hot Rap Singles Chart and it still holds up as a fierce anthem of female empowerment.
10. Dippin' – King Tee (1994)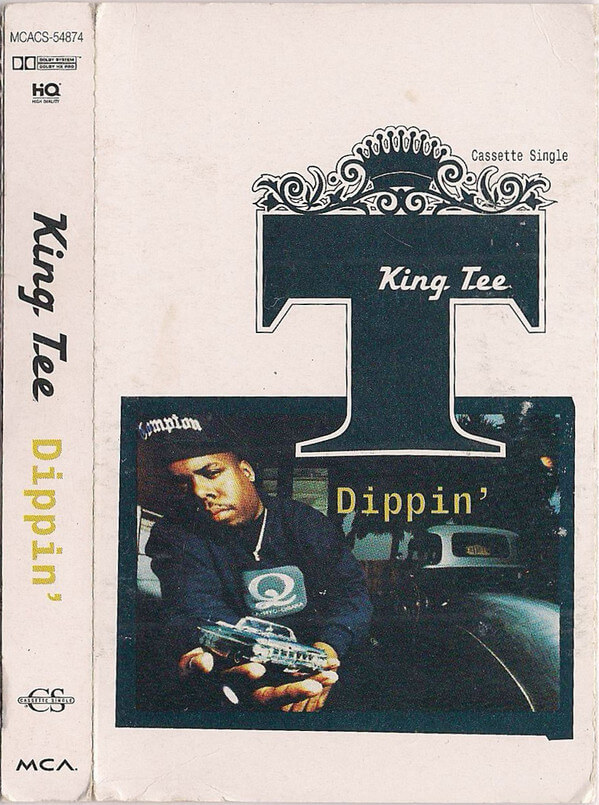 One of the great hidden gems of Hip Hop, the track "Dippin" sees King Tee rapping about cruising through the streets of LA in a lowrider. The song features on King Tee's fourth studio album IV Life and again, it's an escapist G-funk track that showcases King Tee stunting with rhymes: "Well it's a hot Sunday jump up around a quarter ten / Had to run and get this blunt that I left in my Benz." A track with real Hip Hop flava, "Dippin" deserves a special place in the G-funk canon.