Marley Marl is unquestionably one of the greatest producers and DJs in Hip Hop history. His influence and importance to Hip Hop are undeniable, and his innovative productions and pioneering use of sampling helped define the genre. Marley Marl has produced beats for some of the music's finest MCs including Big Daddy Kane, MC Shan, Eric B & Rakim, LL Cool J, Biz Markie, Roxanne Shante, Kool G Rap, Nas, Rakim, and Masta Ace.
For this list, we've selected our 9 favorite albums produced by Marley Marl – let's get into it!
9. KRS-One & Marley Marl - Hip Hop Lives (2007)
20 years after The Bridge Wars, former rivals Marley Marl and KRS-One team up to drop a nice and tight album. "All Skool", "Kill A Rapper", "Over 30", "I Was There", and especially "Hip Hop Lives" – dope tracks aplenty. A solid and thoroughly enjoyable album.
8. MC Shan - Down By Law (1987)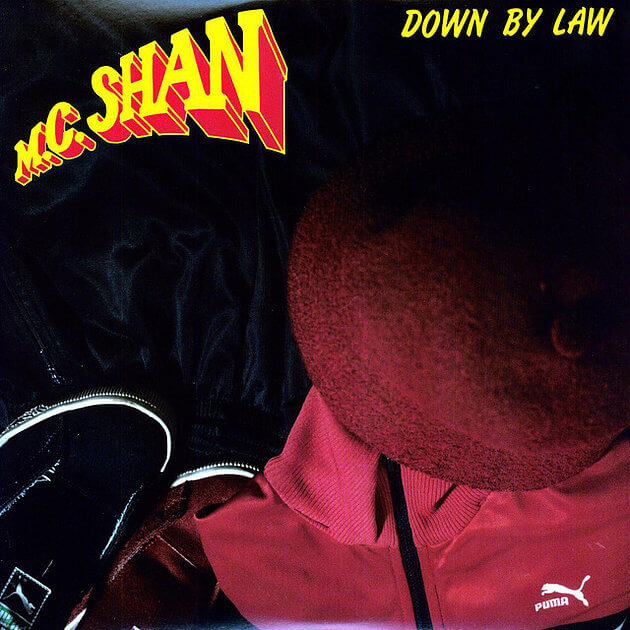 A very solid debut by MC Shan. Of course, you can't go wrong with Marley Marl on the boards. Tracks like 'The Bridge' & 'Kill That Noise' sparked the bridge wars between the Juice Crew and Boogie Down Productions, and although BDP emerged victoriously, MC Shan more than held his own & The Juice Crew's honor.
7. Marley Marl - In Control Vol 1 (1988)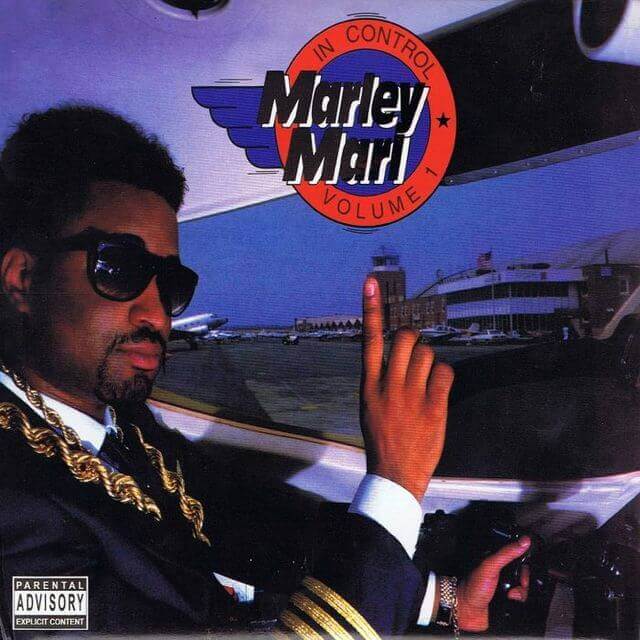 With the Juice Crew and it's individual members in full effect, 1988 was also the year for this Marley Marl compilation album. An album filled with dope tracks, with the stand-out "The Symphony" as its biggest attraction.
6. Biz Markie - Goin Off (1988)
Another Marley Marl production from the Juice Crew golden era. Biz Markie always was the joker character from that group of artists – originally a beatboxer, but a pretty decent emcee as well. Nothing deep here, just funny rhymes and Biz' antics over Marley's dope beats.
5. Intelligent Hoodlum - Intelligent Hoodlum (1990)
Intelligent Hoodlum a.k.a. Tragedy Khadafi started out as the youngest member of Marley Marl's Juice Crew. Marley Marl produced this dope debut album (with two tracks done by Large Professor). A very solid album start to finish – dope beats, conscious lyrics, good emceeing. This album was somewhat overlooked when it came out, but shouldn't be forgotten. An impressive debut, and an East Coast classic.
4. Master Ace - Take A Look Around (1990)
Taking the spotlight for the first time in 1988 on Marley Marl's classic posse cut "The Symphony" – Masta Ace has become one of the best to ever do it, constantly reinventing himself and dropping new, inventive projects and collaborations – this debut was a fairly 'straightforward' Hip Hop album. Very dope though – Marley Marl's and Mister Cee's production is tight, lyrics are on point and there barely are any filler tracks here.
Take A Look Around is a highly enjoyable album and if you don't have it, you should add it to your collection.
3. Kool G Rap & DJ Polo - Road To The Riches
Kool G Rap is generally considered one of the greatest emcees ever, a pioneer of multi-syllabic & internal rhymes and complex rhyme schemes. And he could spit too. Later he would go on to make the 'mafioso' rap not everyone can appreciate, but here he was a straight-up emcee with mostly braggadocio, battle-ready rhymes over Marley Marl's sparse beats. Kool G Rap is often named your favorite rapper's favorite rapper, and this album shows why.
2. Big Daddy Kane - Long Live The Kane
With Big Daddy Kane's debut album, he immediately establishes himself as one of Hip Hop's best ever lyricists – a status he holds until this day. This album was produced by Marley Marl at the peak of his powers and is a definitive Hip Hop classic.
1. LL Cool J - Mama Said Knock You Out (1990)
LL Cool J came back HARD with Mama Said Knock You Out. Produced entirely by Marley Marl and LL himself, it has a consistent feel to it and is a tighter effort than LL's much maligned third album Walking With A Panther (although there was plenty to enjoy there as well).
Having a 'come-back' record – his fourth album already – as early in the Hip Hop game as 1990, shows LL is a bonafide Hip Hop pioneer and truly one of the GOATS.