1993 was a great year for Hip Hop, the second year of arguably the strongest 5-year period in Hip Hop ever – 1992 through 1996 – the second and last 5-year stretch in Hip Hop's Golden Age. Monumental releases aplenty 30 years ago, for this piece we selected 15 of the most iconic ones – not ranked, but listed here in release date order.
Digable Planets - Reachin'
Digable Planets' smooth and jazzy debut album deserves to be mentioned in the same breath as A Tribe Called Quest, De La Soul, and The Roots albums of that era. All about positivity and empowerment, Digable Planets sadly flew a bit under the radar in an era when gun-toting gangsta posers started to get more and more of the spotlight. Reachin' was and still is a flawless listen from start to finish though, an album that has definitely stood the test of time, with classic tracks like "Where I'm From", "Rebirth Of Slick", "Nickel Bags", and "Escapism" as timeless highlights.
2Pac - Strictly For My N.I.G.G.A.Z.
On his sophomore album, 2Pac hadn't fully embraced his thug persona yet (and some might say it's better for it). Still looking for his 'style', Pac's raw talent and powerful charisma are already fully on display here – which makes this album the perfect stepping stone to his real break-out album Me Against The World. Strictly For My N.I.G.G.A.Z. has a raw, sometimes a bit unpolished, underground feel to it and is less consistent production-wise as his following albums would be – but it is an important album anyway, if only because it showed the world an icon in the making. The beautiful ode to women "Keep Ya Head Up", the emotional song about an absent father "Papa'z Song" and cuts like "Holler If Ya Hear Me",  "Souljah's Revenge", "I Get Around" (with Digital Underground), "Last Wordz" (with Ice Cube and Ice-T) are just a few of the highlights, cuts that were instrumental in setting 2Pac on his path to the versatile, emotional, and charismatic legend he would become.
Naughty By Nature - 19 Naughty III
19 Naughty III was another megahit album from Naughty By Nature. Like their self-titled previous album, 19 Naughty III does everything right: tight production by KayGee complemented by Treach's unbeatable flow. NBN's problem always was that they had one leg in the streets and one leg in the clubs/charts – and this combination didn't quite work for everybody. Nevertheless, this is a totally enjoyable album and one of NBN's best, a classic if only for the inclusion of "Hip Hop Hooray" – one of Hip Hop's biggest anthems of all time.
Onyx - Bacdafucup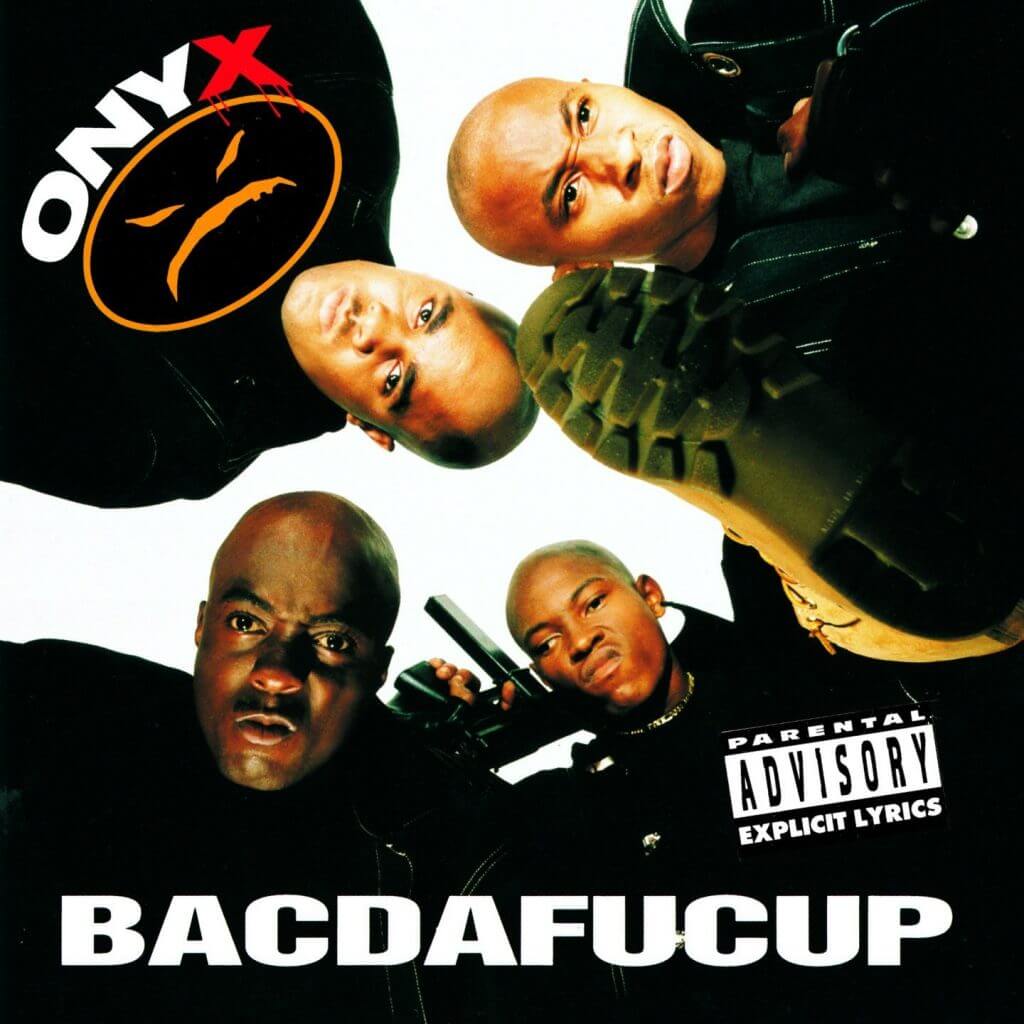 Onyx: a hate 'em or love 'em kind of group. If you're not into the 'grimy'/screaming style of rapping you will not like this album. If you are, this album is pure gold. Excellent production by Jam Master Jay (among others) – the typical sound out of NYC that year, but done better than most. Onyx oozes pure energy, menace, and hardcore attitude. A totally entertaining and consistent album, one that has stood the test of time without a doubt.
Freestyle Fellowship - Innercity Griots
The follow-up to their dope but somewhat rough around-the-edges debut To Whom It May Concern. With this sophomore effort, Freestyle Fellowship really delivered the goods. The jazzy production provides the atypical backdrop for a West Coast album but perfectly complements the jazz inflections in the vocals with their unusual time signatures and scat influences. Consciousness, humor, cleverness, versatility: emcees Mikah 9, P.E.A.C.E., Self Jupiter, and Aceyalone bring it all with their wordplay. This highly original album is a masterpiece.
Masta Ace Inc. - Slaughtahouse
On this album, Masta Ace and crew criticize the attitude of gangsta rap and the glamorization of violence in Hip Hop effectively ridiculing gangsta poseurs – a refreshing point of view in a post-Chronic Hip Hop world. Slaughtahouse is an important document that was way ahead of its time, with dope beats and intelligent lyrics from start to finish, containing classic cuts such as "Slaughtahouse", "Boom Bashin", "The Mad Wunz", "Jeep Ass Niguh", and "Saturday Nite Live".
Cypress Hill - Black Sunday
With this sophomore album, Cypress Hill turned into an act with massive crossover appeal – this multi-platinum album introduced them to new (non-Hip Hop) audiences all over the world. 30 years after its release, Black Sunday can rightfully be called an iconic album – with classic tracks like "I Ain't Going Out Like That", "When The Sh** Goes Down",  "Lick A Shot", and of course "Insane In The Brain" on it.
De La Soul - Buhloone Mind State
De La Soul's third album, and De La Soul's third classic. Few groups in Hip Hop, if any, can boast both the longevity and consistency De La Soul has shown over the years. Buhloone Mind State is the most generally underappreciated album of De La Soul's first four. Artistically it is every bit as strong, though, cohesive and consistent throughout – another artistic peak for both De La Soul and producer Prince Paul. De La Soul's first four albums are all classics, and this one is as good as any of the others – with strong jazz influences felt by contributions from Maceo Parker, Fred Wesley, and Pee Wee Ellis, and by samples from Eddie Harris, Lou Donaldson, Duke Pearson, and Milt Jackson.
Souls Of Mischief - 93 'Til Infinity
Souls Of Mischief – part of the Hieroglyphics collective – succeeded in dropping an album with 93 'Til Infinity that sounds as fresh today as it did when it came out back in 1993. Amazing wordplay by Opio, Phesto, A-Plus, and Tajai, who flow together really well with intelligent, funny, and clever lyrics, backed up by tasteful jazz-flavored beats – 93 'Til Infinity is a timeless classic.
KRS One - Return Of The Boom Bap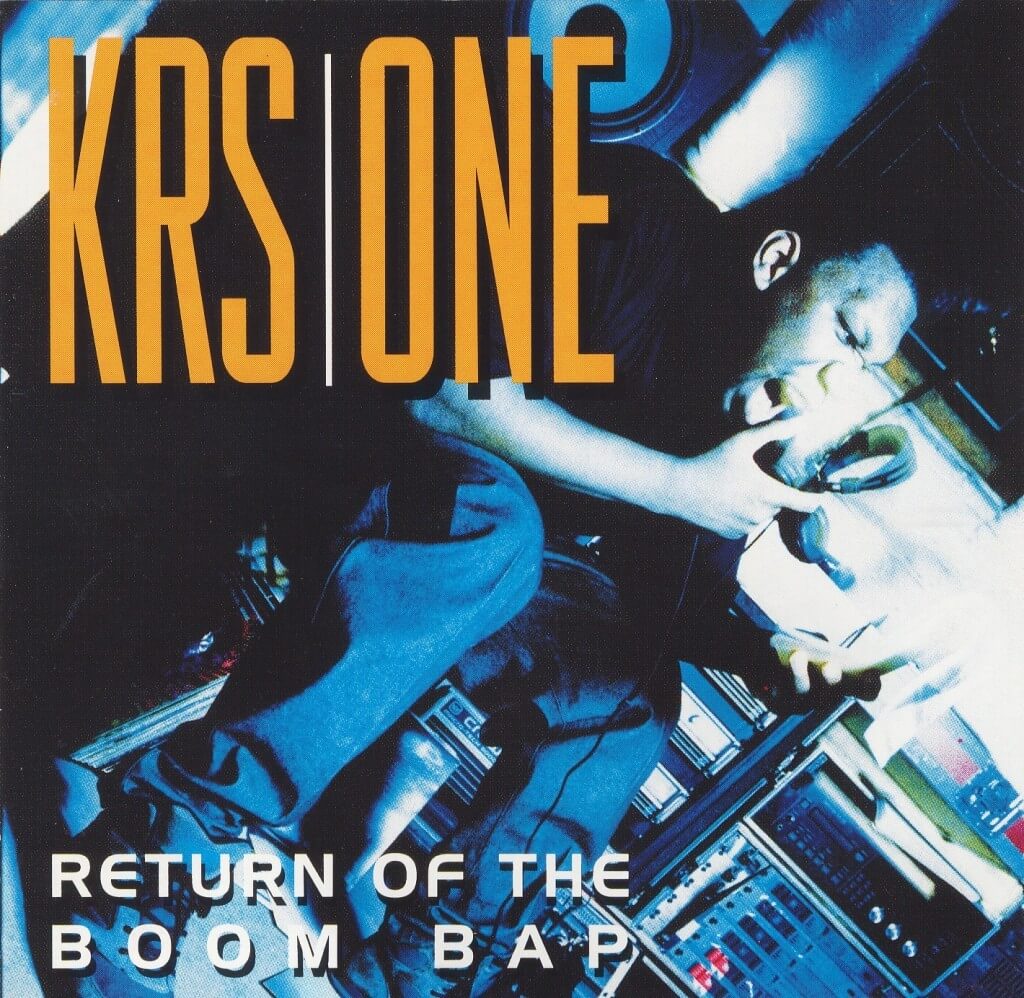 Released on the same day as Souls Of Mischief 's 93 'Til Infinity in September 30 years ago, KRS One's Return Of The Boom Bap marked the start of his solo career, after having released five classic albums as (part of) Boogie Down Productions. With production from DJ Premier, Showbiz, Kid Capri, and KRS himself the result could only turn out to be a heater – best evidenced by hits like "Sounds Of Police", "Outta Here", "Mad Crew", and "Return of The Boom Bap". Of all the albums KRS One dropped over the decades, this one is the absolute best under his own name – on par even with his BDP classics.
Black Moon - Enta Da Stage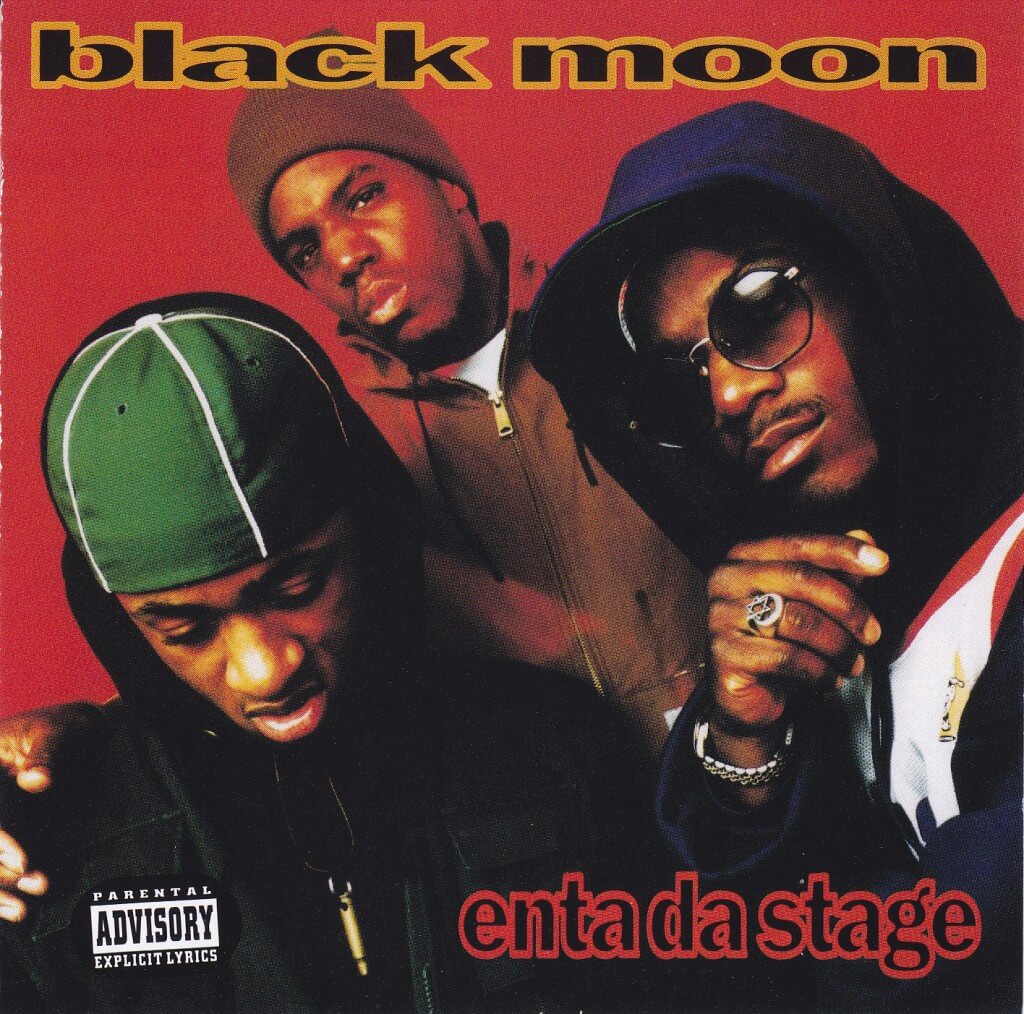 What's the definition of a classic album? It has to be 'timeless', can contain no filler tracks, needs to have endless replay value, and has to be groundbreaking and influential. Enta Da Stage is such an album. Rough, rugged, and raw – the epitome of the early 90s NYC street sound with bangers like "Who Got Da Props", "How Many MCs", "I Gotcha Opin", and "Buck Em Down" on its tracklist.
Wu Tang Clan - Enter The Wu Tang (36 Chambers)
What can be said about this seminal album that hasn't been said a thousand times over already? One of the most innovative, groundbreaking, influential, and important Hip Hop albums EVER. New York's answer to Dr. Dre's world-shaking The Chronic of the year previous. RZA's incredible innovative production resulted in that trademark dirty and gritty Wu-Tang sound, complemented by 9 emcees who all bring their A-game and show crazy versatility and never-seen-before lyrical creativity: unbeatable.
A Tribe Called Quest - Midnight Marauders
Faced with the impossible task of following up on the flawless masterpiece that is The Low-End Theory, Tribe delivered an album composed of rich, organic. jazzy instrumentation and nimble tag-team wordplay that is every bit as awesome as its predecessor. There can be no greater praise. As fresh today as it was on the day it was released: the mark of a true classic. Like Wu-Tang Clan's Enter The Wu-Tang, Midnight Marauders dropped on November 9 in 1993 – two top 10 Hip Hop albums of all time released on the same day.
Queen Latifah - Black Reign
Although her debut album may have been more important as a trailblazer for female emcees, this dark and jazzy album is Queen Latifah's best record. Latifah's charismatic and powerful personality really comes through on this album, as well as real and heartfelt emotion in some of the songs (partly due to personal tragedy prior to the recording of Black Reign). Most famous for the Grammy-winning anti-misogynist song U.N.I.T.Y., Black Reign has much more to offer – like "Winki's Theme", a song for her late brother with instrumentation from a live jazz quartet.
Snoop Doggy Dogg - Doggystyle
In the pre-internet and Social Media days, when music promotion was a whole different ballgame, there have been few albums that were as hyped and anticipated as Snoop Doggy Dogg's solo debut. Having made an incredible impression with his unique style on Dr. Dre's "Deep Cover" single and later as the top emcee on Dre's monumental The Chronic, Snoop was hailed as Hip Hop's next superstar. With mentor Dr. Dre on the boards, Doggystyle managed to meet the crazy high expectations. An all-around Hip Hop classic, on the West Coast arguably only surpassed in 'classic-ness' by N.W.A.'s Straight Outta Compton and Dre's The Chronic, Doggystyle is and always will be Snoop Dogg's magnum opus.
Honorable Mentions
Ice Cube – Lethal Injection
Ice T – Home Invasion
Del – No Need For Alarm
Above The Law – Black Mafia Life
Ultramagnetic MCs – The Four Horsemen
Geto Boys – Till Death Do Us Part
Too Short – Get In Where You Fit In
Lords Of The Underground – Here Come The Lords
Yo-Yo – You Better Ask Somebody
Mac Mall – Illegal Business?
King Tee – Tha Triflin Album
Eightball & MJG -Comin' Out Hard
The Coup – Kill My Landlord
Leaders Of The New School – T.I.M.E.
Tha Alkoholiks – 21 & Over
Scarface – The World Is Yours
Fat Joe – Represent
E-40 – Federal
K-Rino – Stories From The Black Book
MC Ren – Shock Of The Hour
The Roots – Organix
Intelligent Hoodlum – Tragedy: Saga Of A Hoodlum
Big Daddy Kane – Looks Like A Job For…
MC Lyte – Ain't No Other
LL Cool J – 14 Shots To The Dome
Poor Righteous Teachers – Black Business
Just Ice – Gun Talk
Brand Nubian – In God We Trust
Run DMC – Down With The King
Jungle Brothers – J.Beez Wit The Remedy
Digital Underground – The Body Hat Syndrome
DJ Jazzy Jeff & The Fresh Prince – Code Red
Kam – Neva Again
Das EFX – Straight Up Sewaside
Erick Sermon – No Pressure
Spice 1 – 187 He Wrote
Funkdoobiest – Which Doobie U B?
Threat – Sickinnahead
Domino – Domino
Yall So Stupid – Van Full Of Pakistans
Capital Tax – The Swoll Package
Trends Of Culture – Trendz
Esham – KKKil The Fetus
Da King & I – Temporary Jeep Music
Mad Kap – Look Ma Duke, No Hands
Blood Of Abraham – Future Profits
The Conscious Daughters – Ear To The Street