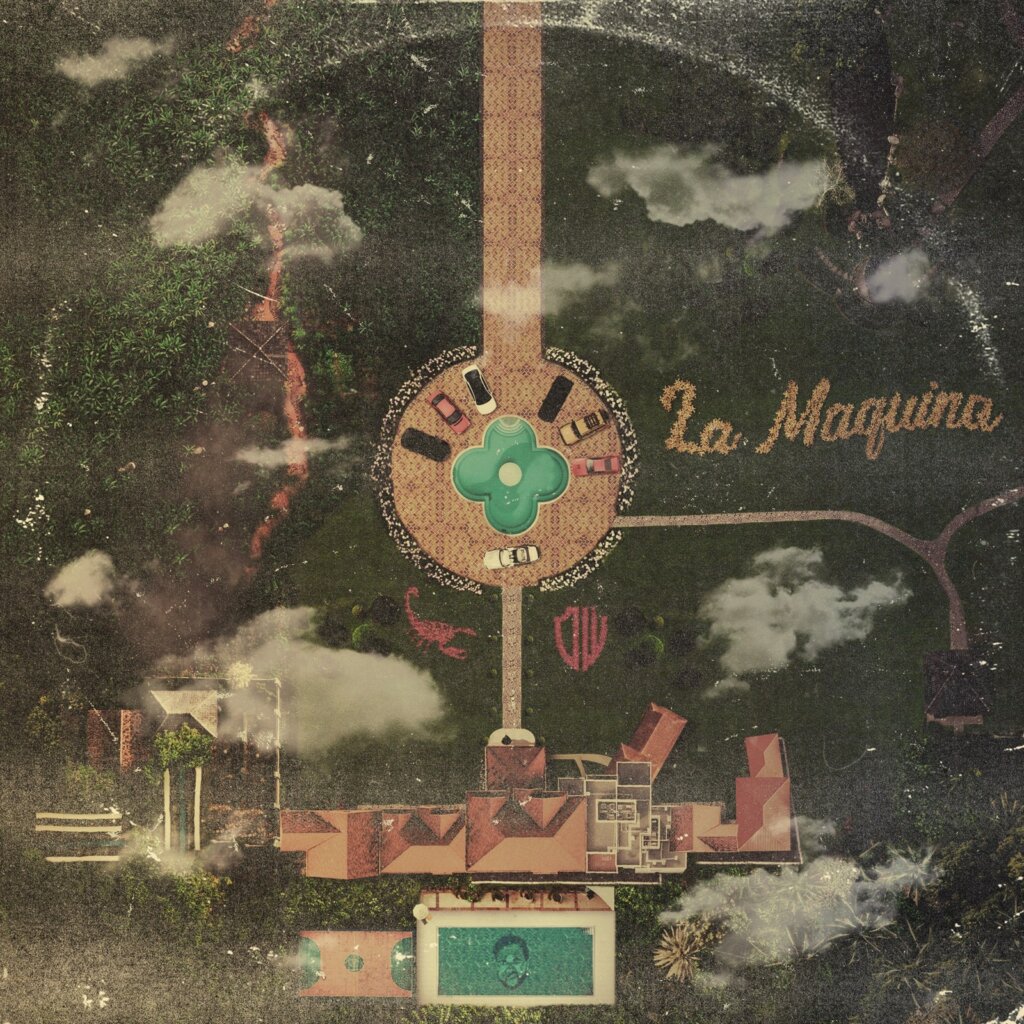 La Maquina is Conway The Machine's second full-length of the year, following If It Bleeds It Can Be Killed, a collaboration with Big Ghost Ltd. Guests on La Maquina include Conway's Drumwork signees Jae Skeese and 7xvethegenius, his Griselda labelmates Westside Gunn and Benny the Butcher, as well as 2 Chainz, J.I.D., and Ludacris – the last two appearing on the album's lead single "Scatter Brain". La Maquina features production from Don Cannon, The Alchemist, Murda Beatz, frequent collaborator Daringer, and others.
Westside Gunn is the business-brain of the Griselda family unit, and Benny The Butcher the best emcee – but Conway is the most consistent of the three: La Maquina is yet another solid outing from Conway, even if it has some meh trap-flavored tracks on it. While Conway's last project with Big Ghost Ltd. had him going over the typical dusty Griselda type of production, on La Maquina Conway opted for going for a more commercial sound, building on the versatility showcased on last year's From King to A GOD.
Considering Conway standards, La Maquina has some trendier-as-usual production on a couple of songs – borderline trap tracks like "KD" and "Scatter Brain" are cases in point, those two are among the weaker songs on the album, along with a meandering quasi pop-tune like "Had To Hustle". Plenty of strong tracks too though: stand-outs include "Bruiser Body", "Blood Roses", "200 Pies", and especially "Sister Abigail" – the absolute highlight of this album.
Overall, while this isn't the best Griselda project, there's enough to enjoy on La Maquina. Whether you love it or not will most likely depend on your tolerance level for the 4 or 5 commercial-sounding tracks on the album – for us, these songs are must-skips that bring the album a couple of notches, unfortunately. 7/10
Release date: April 16, 2021. Download La Maquina
Also read: The Best Hip Hop Albums Of 2021 & Best Hip Hop Albums Of 2021 – The Honorable Mentions